Sometimes, one can't help but feel overwhelmed, off-center, tethering about trying to find our way back, that's when we most need to reconnect with our inner selves, to switch off and check in. Amandari with its simple elegance and deep values embedded in tradition offers what so few places do, a haven to close off from the world. You are guaranteed to leave its serene heart feeling rested and rejuvenated.
Location: Walking into the serene interiors of Amandari you can't help but be engulfed into an idyllic sanctuary. The hotel is nestled in Bali's verdant and lush hinterland, a spiritual town called Ubud. Located about 35 km from the international airport, the drive is a long, albeit a beautiful one as you watch the landscape change from beaches to mountains. You can almost taste the fresh mountain air and the vibrations here are unparalleled. Amandari is situated in Kedewatan Village- a secluded, serene area not far from Ubud city centre.
The resort which is perched on sacred ground, a mere 129 steps above Hindu shrines among which lies a seventh-century statue of a tiger placed as a blessing upon the village by a Hindu priest. Exploring the surrounding Ayung River area, its arts and artisans and spiritualism, there is the simplicity of experience that facilitates a reconnection with oneself.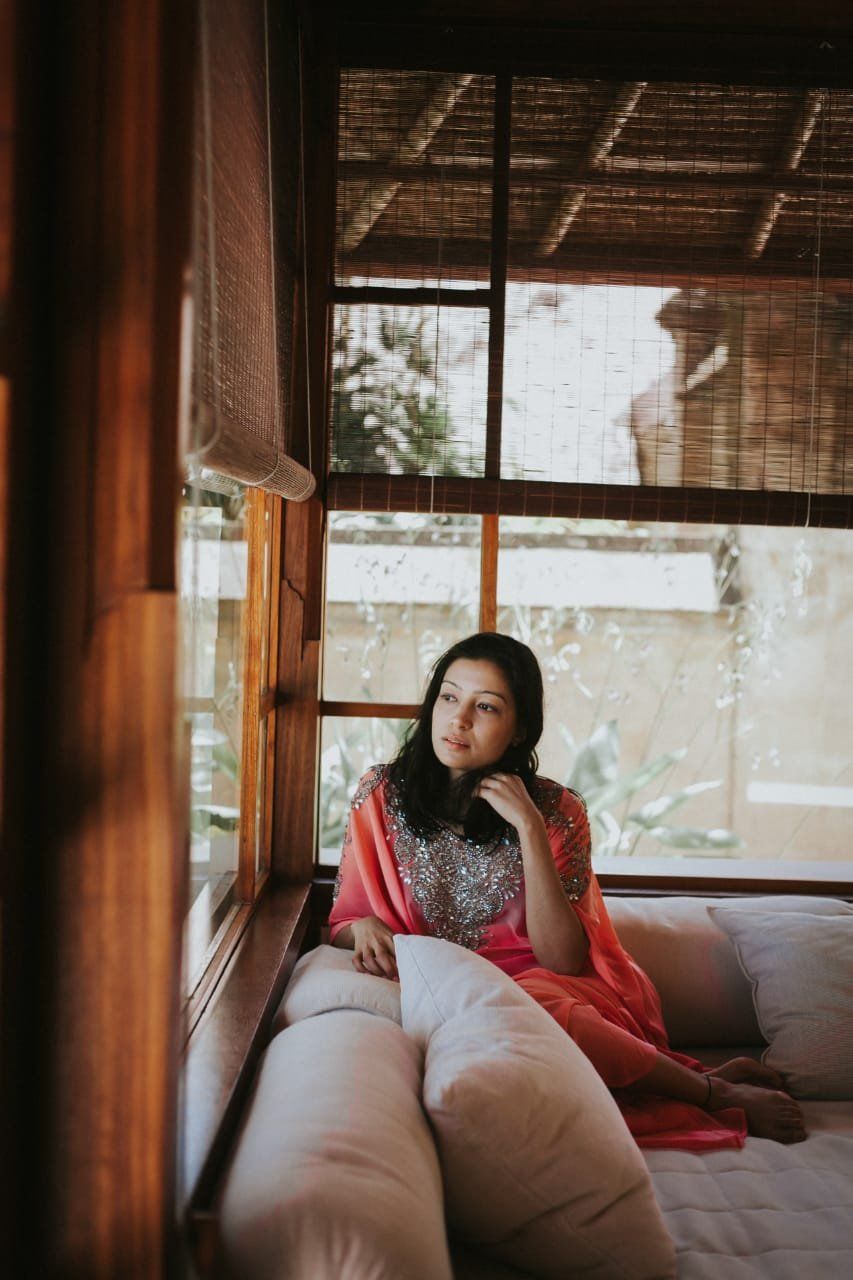 The property: There is a definite sense of calm and tranquillity emanating from its rustic interiors that are inspired by the traditional Balinese village, a welcome change from the new crop of hip and young establishments that are growing increasingly popular in the resort town. With a design aesthetic that is focused on the traditional artisanal work from the moment you walk through the hand carved stone walls that make the entrance pavilion, through the dark fine-grained andesite walkway, you feel transported through the ages to a Bali of the past in a truly authentic experience.
Accommodation: The thatched roofed suites open out into the rich green vegetation of a walled garden that is your own private sanctuary nestled within the natural habitat of the surrounding beach-town. A special treat in the evening is listening to the compelling sounds of the gamelan players who gather lifting the spirits of the guests and visitors in a celebration of local culture and community. All this is enjoyed in the dreamy environs of a starry sky dotted by lush coconut palms swaying in a warm night breeze.
Activities: there's plenty to do here in Ubud when you are staying at the Amandari. You can rent a mountain bike and explore the landscape. You could go trekking to Mt Batur at dawn - an experience highly sought after by visitors in Bali. You could grab your friends and spend an afternoon whitewater rafting or opt for a more relaxed, yoga immersion instead. For the wellness seeker, there's a visit to Tirta Empul (sacred springs) for water purification followed by prayers with the temple priest. Ubud is also home to traditional healers called 'Balians' and the hotel can organise this for you if you inform them ahead of time. Please note that strict dress code must be adhered to when entering religious or spiritual places and you must respect the local traditions.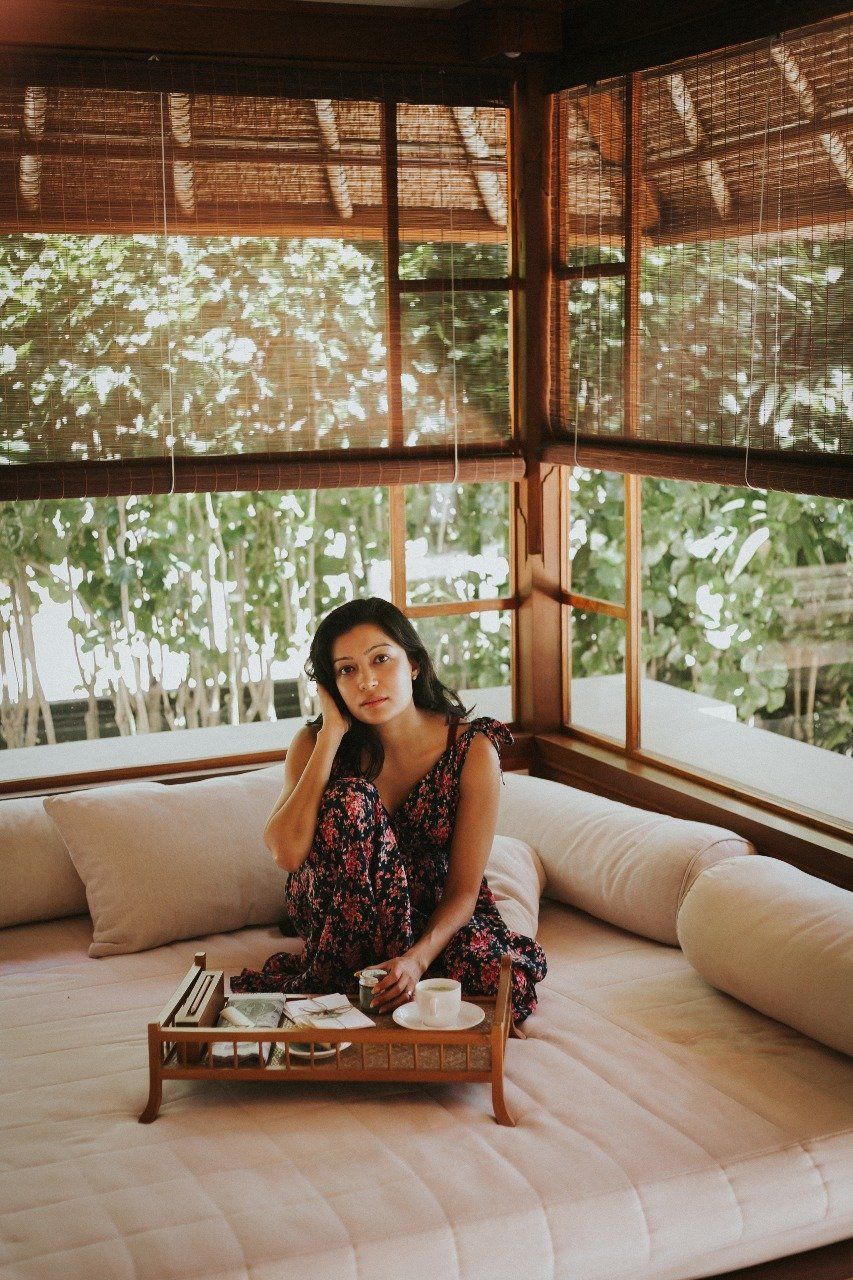 Cuisine: The open-air restaurant serves wholesome Indonesian and western fare that infuses local flavours and freshly sourced ingredients, and can be enjoyed in the dusky open sky of the tropical paradise. Breakfast recommendations: congee, black rice porridge, salmon on toast and for dinner, you must try their pomelo salad and grilled whole fish ((fresh catch of the day) with Indonesian spices. The staff was kind enough to accommodate my gluten free, dairy free and sugar-free requests and I would get fresh almond milk every morning and delicious gluten-free bread at breakfast. Destination dining is also an option so be sure to book your meal in advance with the staff at Amandari. You can, of course, opt for rooms in the privacy of your own villa and eat by the pool or indoors.
Wellness: Of all the experiential luxuries one experiences at Amandari, what must not be missed is the Wellness and Spa centre. The Village Spa offers the Balinese Melukat purification ceremony, which is a treatment using black rice for a full body exfoliation stimulating the lymph system. A body wrap follows this from the rich volcanic clay that the region is known for to draw out toxins and leave you feeling cleansed and purified. If you are pressed for time, you can opt for a shorter treatment followed by a gorgeous flower petal bath. This is guaranteed to leave you feeling less stressed, more centred and calmer aftewards. I highly recommend a treatment after a long day of hiking.
Verdict: this property will always have my heart and while two nights isn't nearly enough to experience all that the Amandari has to offer- its safe to say that I will be back here on my next trip. The staff is super helpful, always smiling and they also happen to have the best restaurant recommendations if you decide to dine at Ubud city centre. The spa is highly sought after and most treatments will soothe frayed nerves and help you slow down. The infinity pool is worth a dip (or three) and it is usually empty in the mornings so head here early for some privacy and to get the best photos. Also, ask the team beforehand to draw you a flower bath because have you been Ubud unless you've experienced this indulgence with rose petals.
Quick notes:
Amandari Banjar, Jl. Raya Kedewatan, Kedewatan, Ubud, Kabupaten Gianyar, Bali 80571, Indonesia Website - https://www.aman.com/resorts/amandari
Photo Credits- Rommy- https://www.instagram.com/rkw_/