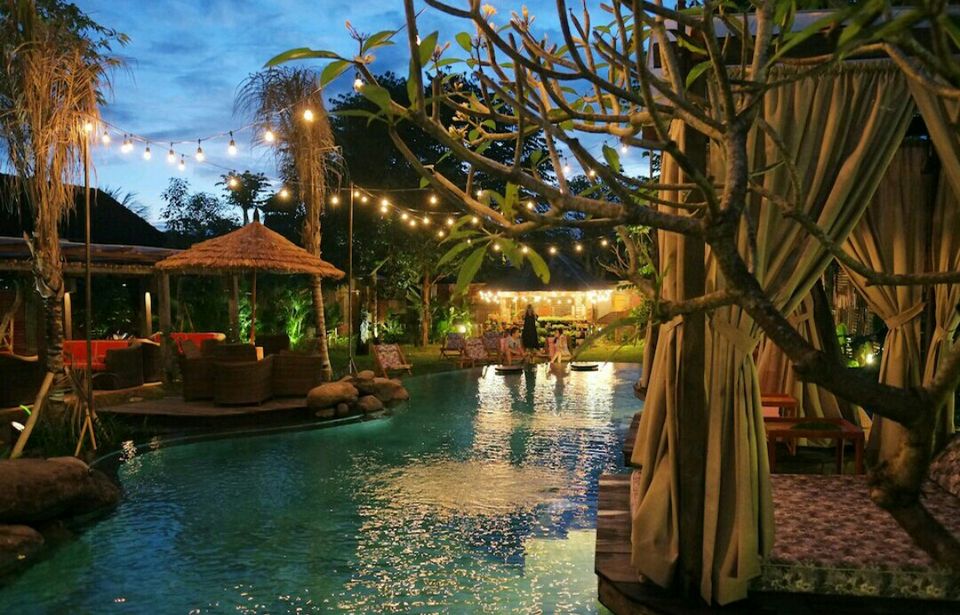 Bali is a beautiful island full of beaches , scenic beauty and nature. It definitely gives you a feeling of Paradise on Earth.
If you're in Bali with your partner and are looking for a romantic date night or day then you would surely want to add this place to your bucket list right now.
Folk Pools and Gardens in Bali is one such place at Ubud Bali. It's Ubuds first swim up bar with private day beds alongside the pool along with a wide range of food.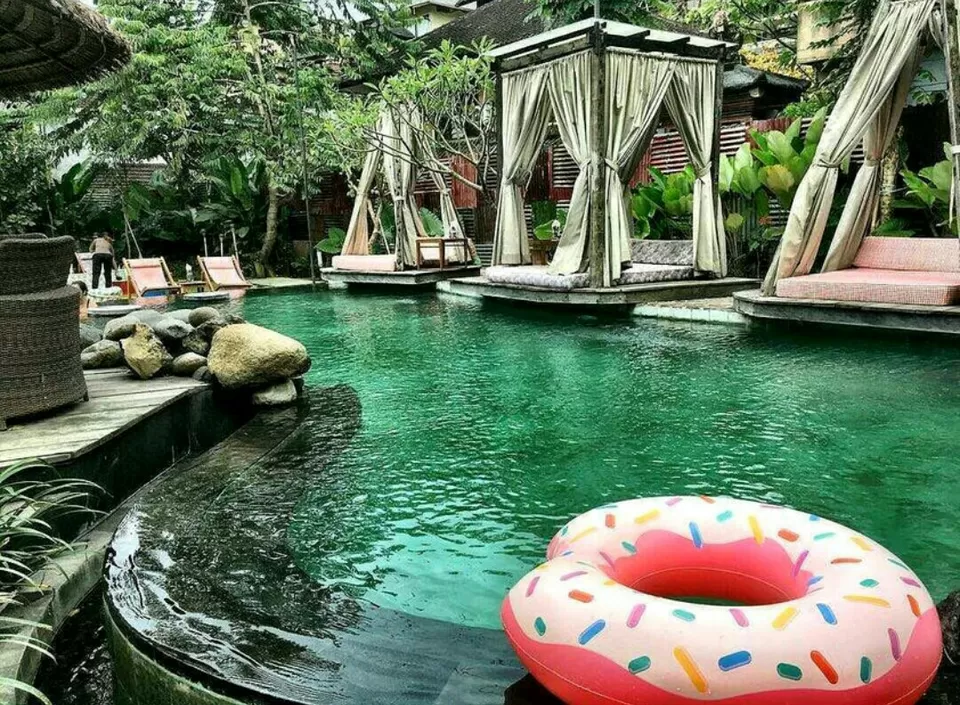 Folk Pools is open from 9 am to 10 Pm. I absolutely loved their concept of Pool along with a bar and mouthwatering food. It's an amazing place with amazing vibe. The ambience is out of the world with swimming pools in the centre and tables on sides of it.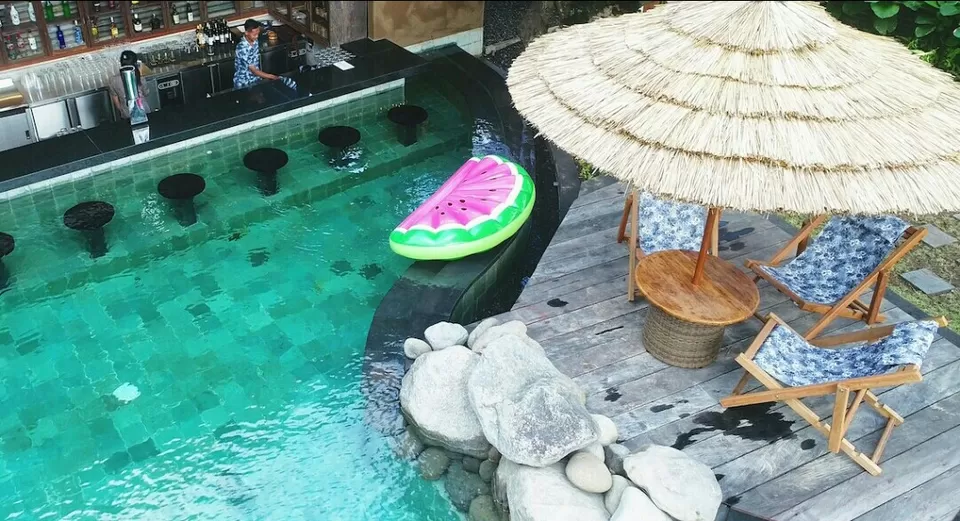 We spent an entire day here and left the place at about 9 pm. I had read beautiful views about this place and hence me and my partner decided to head here for a date date night. As we entered I noticed something that I absolutely loved , the Beautiful pool with canopies on one side and tables on the other. The pool has bar facing stools. It's one of the most perfect places to relax and my favourite thing about the place were the poolside beds.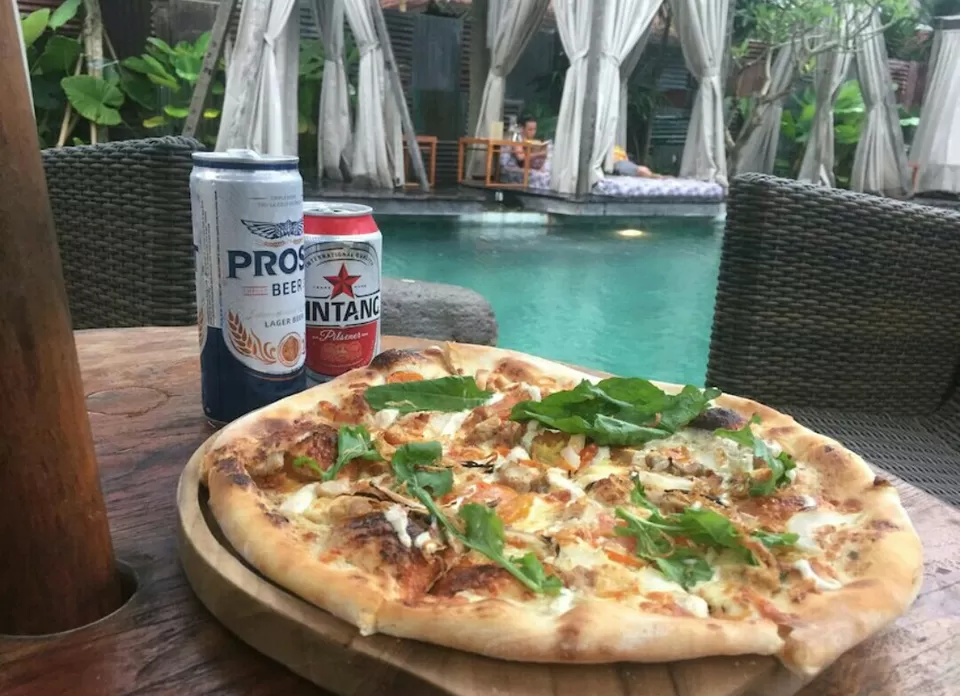 The food here is also fabulous. We ordered a pizza while sipping on some chilled beers by the pool. I absolutely loved the food but what mattered more to me was the fantastic ambience. If you want to take a dip in the pool make sure that you've carried your swimsuits. They have a pool bar and a inside seating which is awesome.
I would also suggest that you book your favourite place in advance since the place is usually full.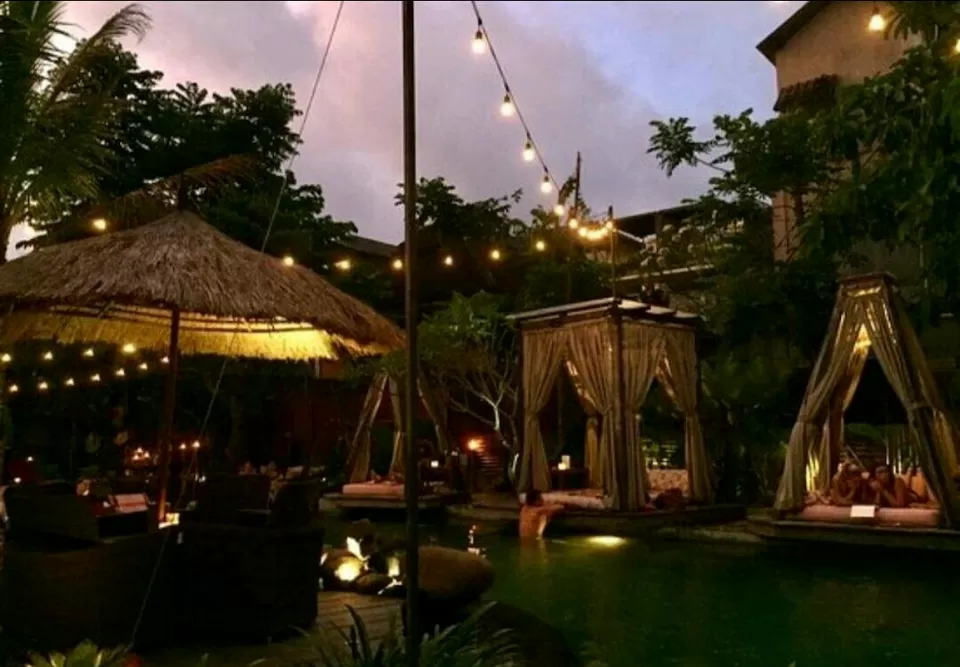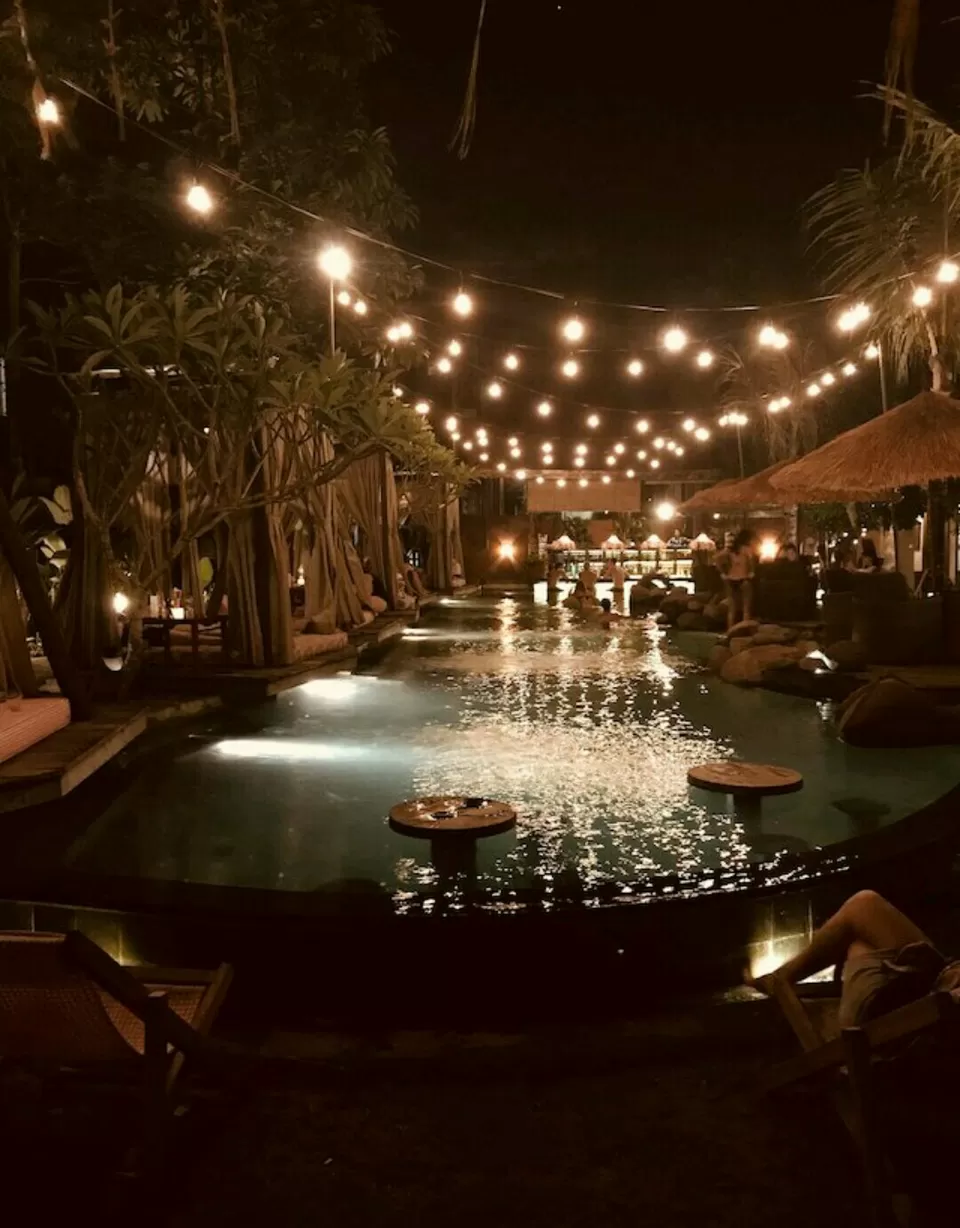 The place looks much more beautiful as it gets dark and you can watch breathtaking views at the time of sunset. I loved every bit of it. The tiny bulbs and ferry lights hanging by the pool made my time spent there worthwhile.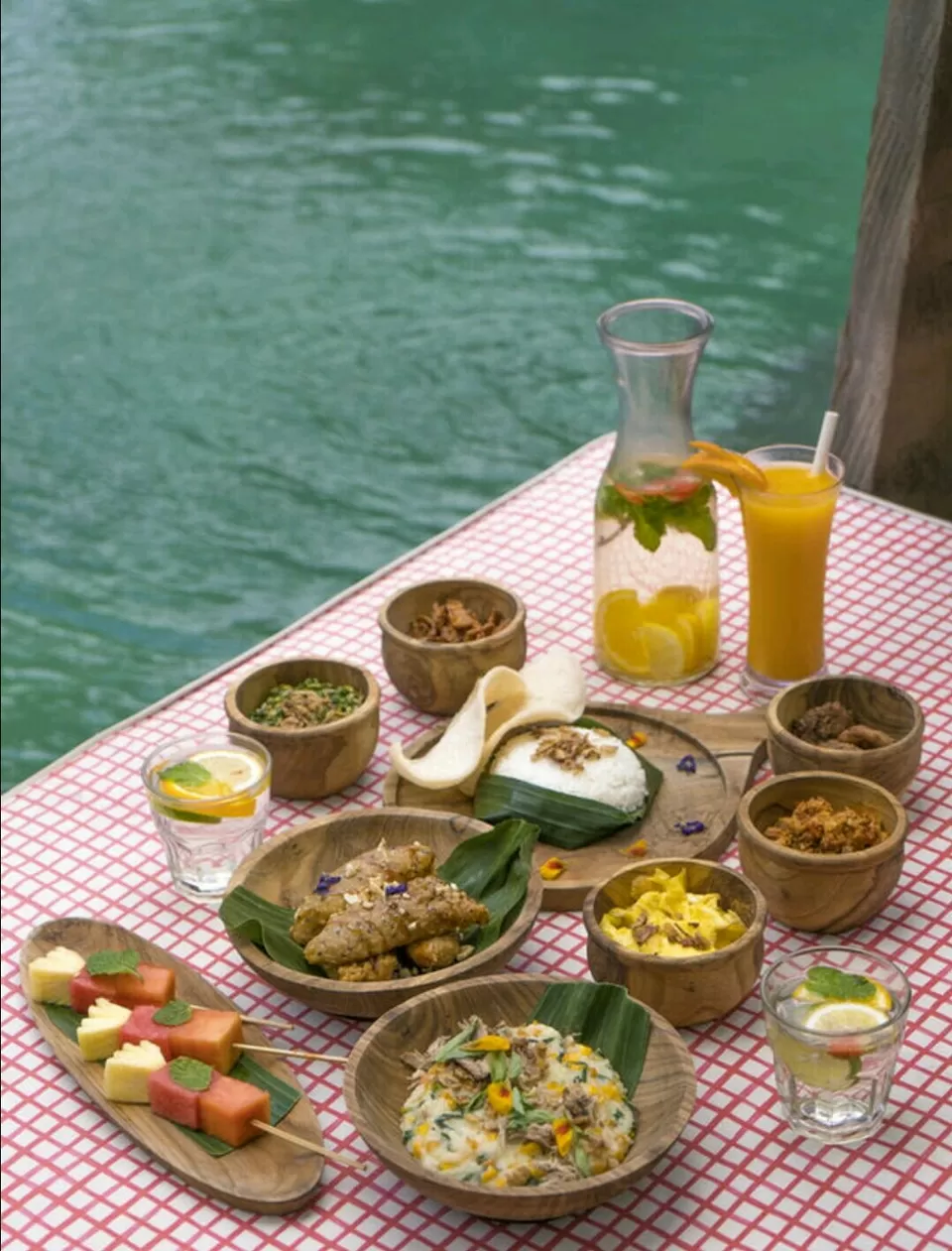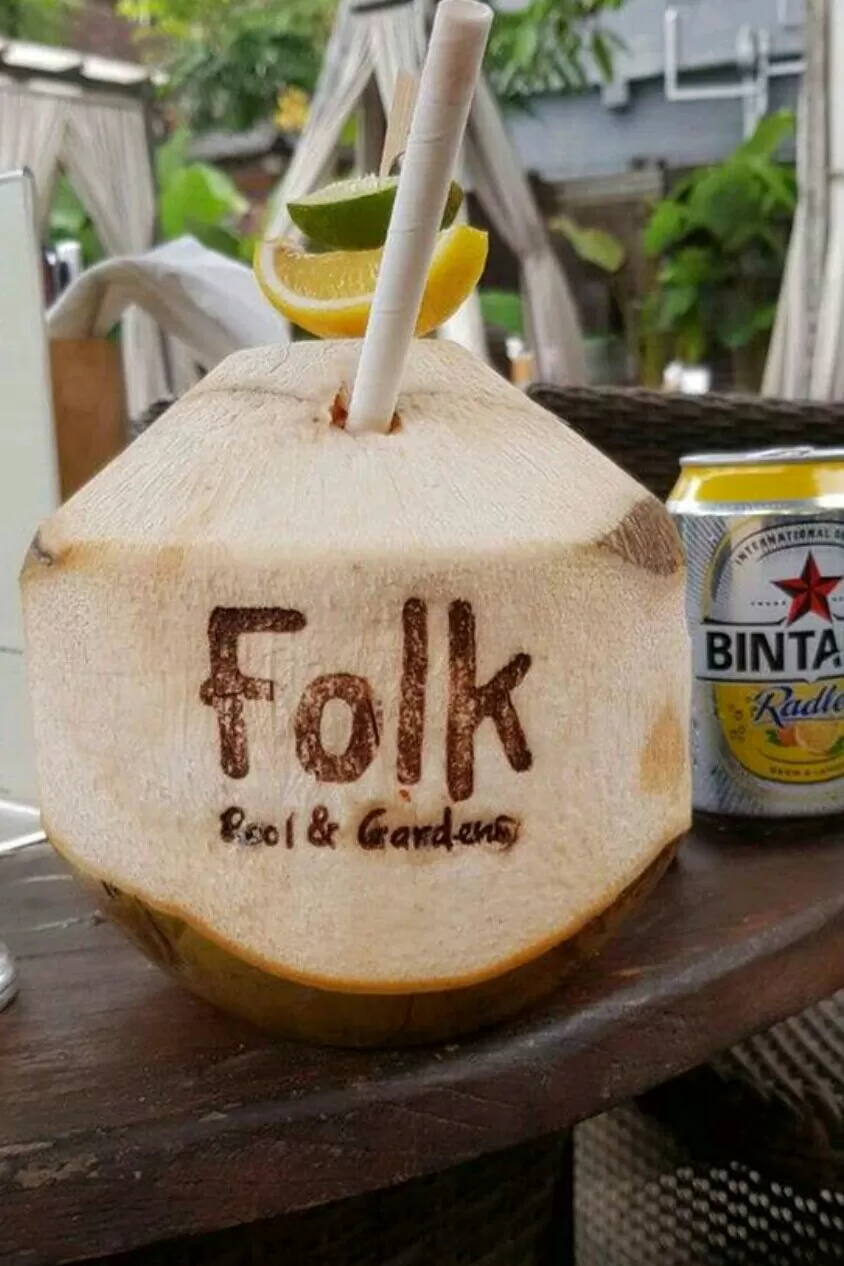 They serve all kinds of meals. Right from smoothies , grilled food , salads and fresh beverages to Indonesian food and Desserts. We tried the Beef rendang , Chicken Satay , prawn lemongrass and Folk Garden Iced Tea. Their cocktails are delicious you'd definitely not want to miss. Their service is quick. The staff is friendly and kind. Each table has an e-bell here connected to the staffs apple watches. Also , the staff only steps out when there is a need otherwise you are on your own at your own private bed.
I always love to have my lunch with a view and the view that Folk Garden and Pools offer are just stunning. The vibe at this place is simply amazing. The place is very instagrammable and all the views they offer are beautiful.
Highlights :
They offer a lot of Vegan options.
They offer a variety of Gluten free food.
I highly recommend prior table booking .
Free parking
COST : 350,000 IDR for two.
Follow #Explorewithrach and @rach_1910 for my Travelouges.