Bali is more than just a place. It is an aspiration, mood and a tropical state of mind. Sun, sand, sea, culture, party scenes, waterfalls, an active volcano, rice terraces, sacred temples, yoga & meditation studios, bohemian retreats, vegan eateries, spa & wellness centres and more!! Bali has it all. In this post, we shall lay down the Bali Travel Guide for 8 days. There will be a bit of everything which will serve as a perfect guide for first-time visitors to Bali, Indonesia.
Best time to visit Bali
April, May, June, September, October (Dry, less humid, cheaper). The peak season is June, July, August, December and January when it is most crowded.
The dry season in Bali is from April to October and the rainy season is from November to March.
Visa Requirements
Indonesia, and therefore Bali, has Visa On Arrival that lasts for 30 days.
Currency
The Indonesian Rupiah is the currency of Indonesia.
Languages
Indonesian, Balinese, English
Flights Information
Book your flights to Denpasar Ngurah Rai International Airport (Check out Sky Scanner, Air Asia, Malindo Airlines)
Itinerary
Once you reach Bali, you can transfer to Ubud and make it your base for the next 4 days. Remember the movie "Eat, Pray, Love" . Yes, Ubud is where they shot the movie, and Bali became even more famous than it was before.
Ubud is a lovely little town, a perfect blend of Western and Asian - on one side it has its Hindu temples springing out of nowhere, and on the other side, it has its swanky cafes and galleries. The houses are as Balinese as they can get, and there are trees everywhere.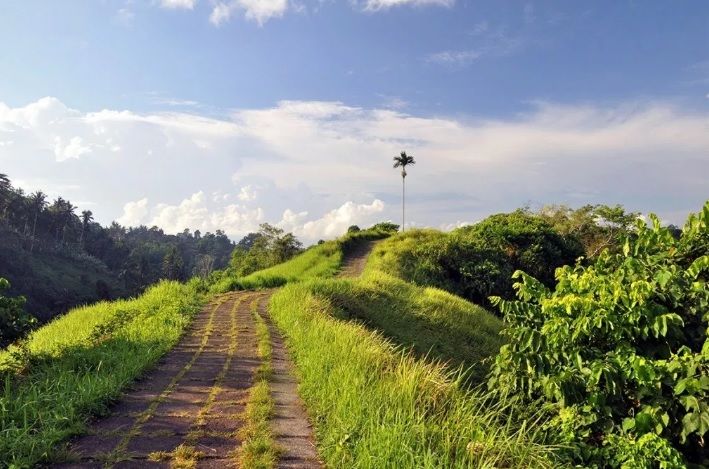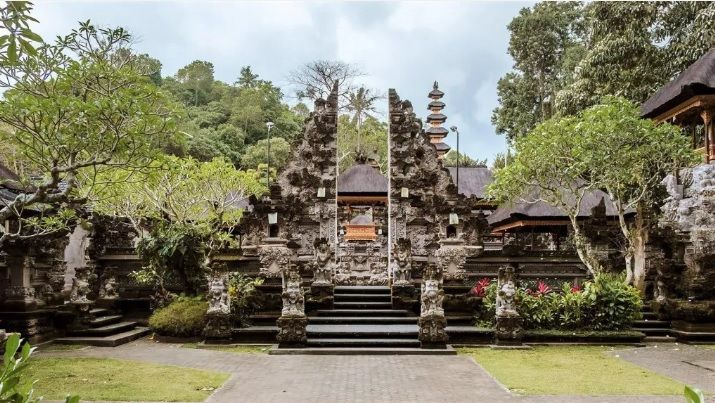 You can go for a trail today similar to "Eat, Pray, Love". Campuhan Ridge Walk is a beautiful little walk where you have to sidestep off the road, towards a little river, cross the bridge over the river, and walk through a winding narrow path of trees and bushes past the stunning Pura Gunung Lebah Temple. The path opens to a beautiful valley and there are miles and miles of rice fields. Continue walking and there are little art cafes in this splendid ridge.
Spend the evening there and return before it gets dark for a lovely dinner to Ubud.
On a hot, hot day (and it is always hot in Bali!) what better than to go to a hidden waterfall in the middle of a lush, green jungle!
You can drive down to Tegenungan Kemenuh village, and find our way down narrow paths and a series of steps down to a river. There are several springs and streams on the way to the Tegenungan waterfall. Jump into the pool, and wade your way to the falls. You can go right under the sheet of water falling, and it feels magnificent to feel all the force around you, the falls roaring and thundering. If you don't want to swim in these shallow waters, sit by the rocks and cool your toes. The water is deliciously cool and feels amazing on hot days.
After spending a couple of hours there, you can have lunch at the village itself. Try local Indonesian delicacies for sampling the local cuisine too is an important element in traveling.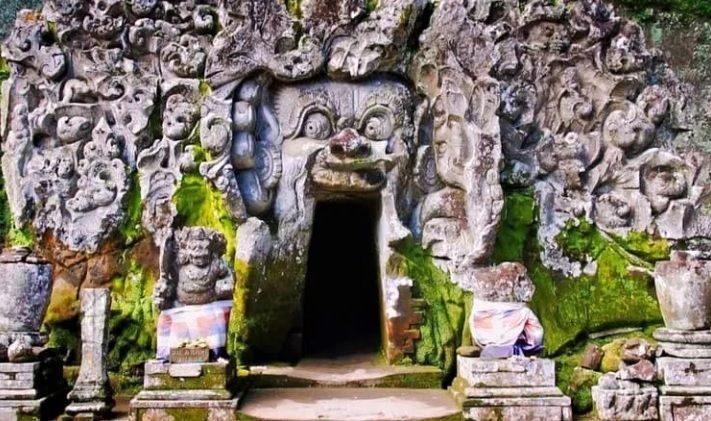 On your way back, you can visit Goa Gajah (Elephant Cave) and then drive back to Ubud town.
You can go for a sunrise trek to Mount Batur - Bali's active volcano. Don't worry, it won't be fuming then. ???? The trek starts in the middle of the night, so it is quite exciting. It's not a very tough trek, not too taxing, so no need to feel alarmed. The views from the top are awesome - the sun comes up from behind a mountain, and lake Batur shimmers in this early morning glow.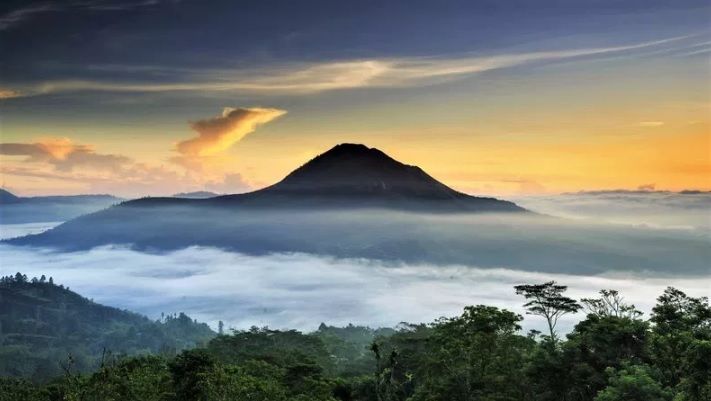 You can book your excursion with Bali Bliss Tours. You will start your journey around 2-2:30 a.m. for a drive to the starting point of the hike. Wear something warm when you start out for the trek since it's cold and breezy near the mountain - a warm jacket would do perfectly. A 2-hour hike through rock and rubble will lead you to the summit for sunrise. Batur is said to be one of the best sunrise spots in the world and it's true - you can't get enough of the clouds suspended over the lake. After the trek, you can visit Pulina Bali Coffee Plantation where you get to sample different types of Indonesia tea and coffee, including the (in)famous Civet Coffee. You will also visit Tegalalang Rice Terraces with a beautiful view of coconut trees and a small river valley.The entire excursion (cab, hike, guide, and breakfast) costs USD 63 per person.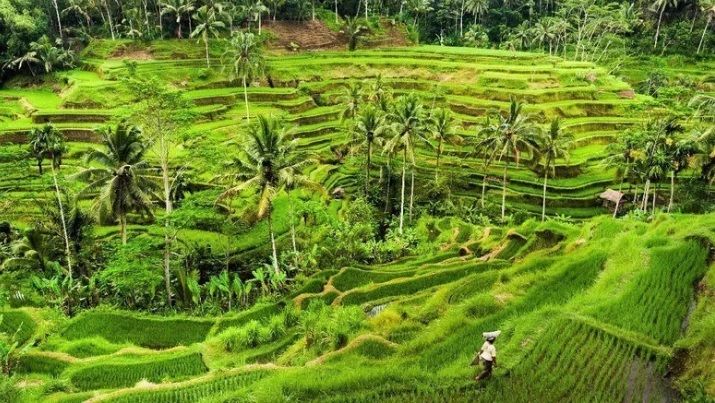 You can spend the rest of the day relaxing, sipping on the local Bintang beer, or going for a stroll. Walk into a local bookstore or an antique shop if you may. When in Ubud, do not miss the Spa & Flower Bath experience. Some of the recommended spas are at , Kaveri Spa at the Udaya Resort and Spa , , .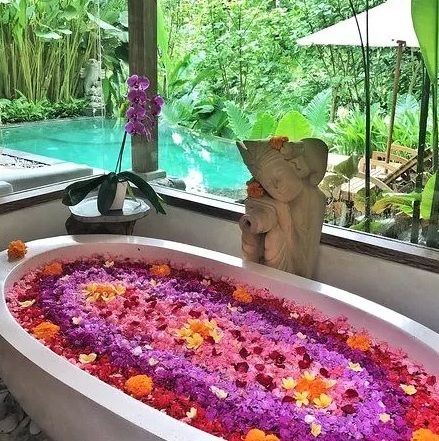 Visit the most Instagrammed temple in Bali today - Lempuyang Temple also known as "Heaven's Gate". It is one of the most sacred temples in Bali and the scenic views from here are breathtaking! It will take you a good couple of hours to get to this area from Ubud. We suggest starting from your hotel at around 4 a.m. to reach the temple at the crack of dawn.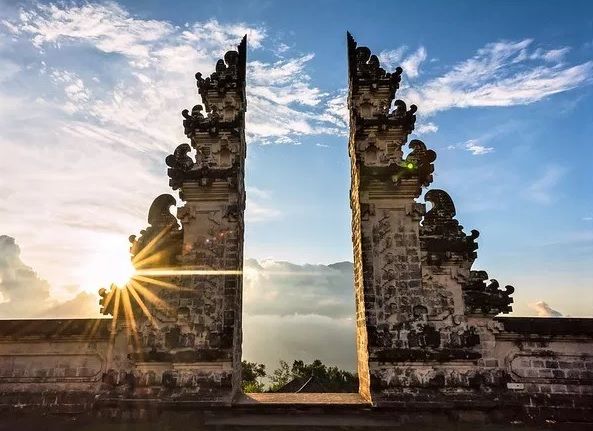 You can even visit Pura Taman Ayun Temple today which is a pleasant 30-minute drive away from Ubud. It's a small temple offering a pleasant enough walk around the temple complex. Expect to spend 30-40 minutes looking around the temple.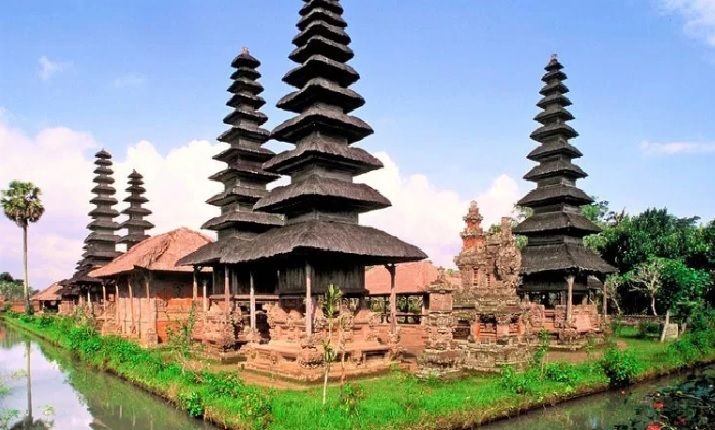 Saraswati Lotus Temple is also not to be missed. This lotus temple, right in the middle of Ubud centre, has an unassuming exterior but is stunning on the inside. It also houses a couple of cafés - Starbucks and Lotus Restaurant - so you could admire it's beauty over a cup of coffee or watch an Indonesian dance performance there. We suggest going to the temple at sunset because it's especially intriguing at that hour. Entry is free.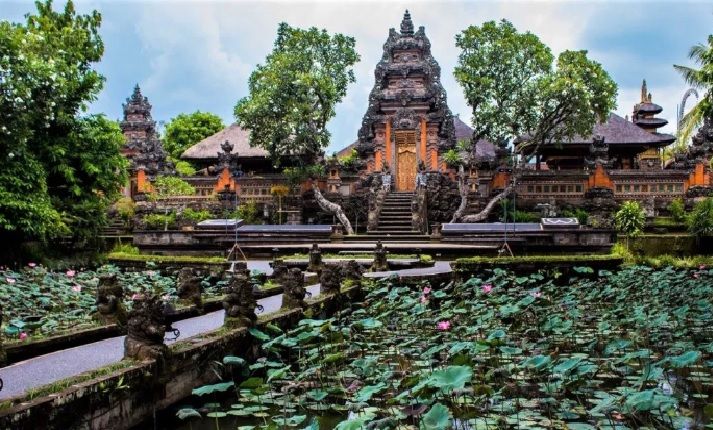 Today, you can visit the island of Gili Trawangan from Bali. It is a pretty island, the water is green near the beach, clear as clear can be and becomes bluer as it becomes deeper. You can stay in Gili for the next 2 days. Hotel recommendation in . Highly recommended for all those 'couple holding hands on a beautiful swing in the ocean' pics!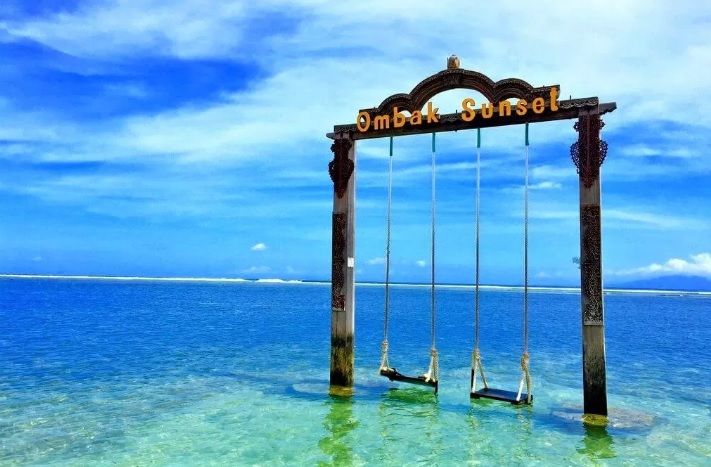 Cycling or walking is the best way to get around the island. Have a drink at a local bar, and laze by the sea. Feel free to follow your heart, stroll by yourself or with spouse/family/friends, be near the sea, or read a book in your room, it is but your holiday.
After breakfast, you can head for a glass bottom boat ride to the two islands of Gili Air and Gili Meno. The water is absolutely stunning. The boat stops midway to allow people to snorkel and we don't think you'd have seen more beautiful corals or marine life like what you are going to see here.
For those interested in , this is the day where you can wear your flippers and oxygen masks and dive deep into the ocean. We highly recommend that you try scuba diving. It is a wonderful sport, and you needn't know swimming to do this.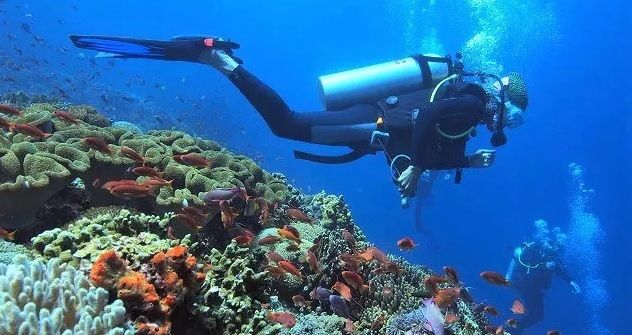 You can explore other parts of the island in the evening and have a wonderful dinner at a cafe/restaurant.
You can take the morning boat back to Bali and take a cab to drive down to the town of Kuta. This is the party area of Bali and has loads nice of pubs, bars and cafes . Make Kuta your base for the next 2 days.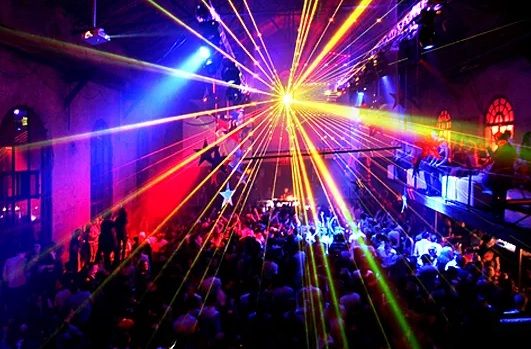 You can visit the Kuta Beach today and later stroll around the party streets and spend some time at the pubs and cafes there.
Head to the beaches at Nusa Dua today. They have a variety of here, and you can try your hand at the speedboats, banana boat, bumpy rides, parasailing, flyboarding etc. It's going to be a wet day, so carry swimwear and a change of clothes as well.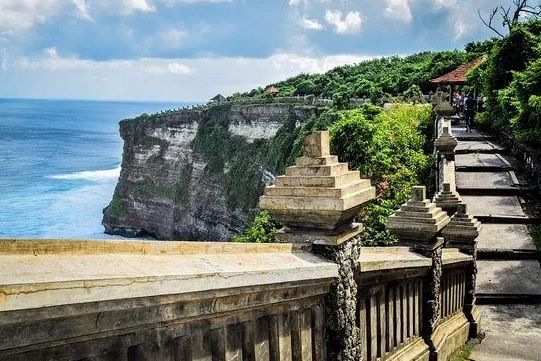 After lunch, head to the Uluwatu Temple. On the Southern tip of Bali, it sits majestically on top of a cliff. The cliff itself is over the ocean and has one of the best views of the Indian Ocean. One can just sit there for hours and hours!
This was originally posted on Travelogue Connect