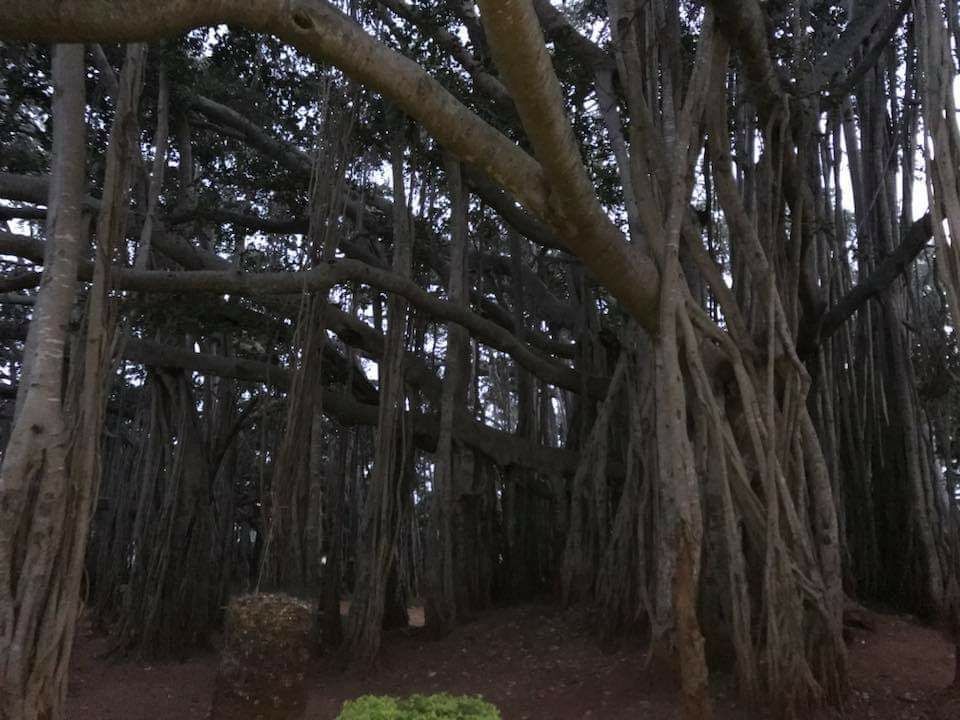 Trip Details:
During the Autumn season last year, I planned to visit The Big Banyan Tree (Dodda Aalada Mara) in a weekend afternoon and after a little research I opted to choose the NICE Ring Road route as it allows to bypass the city traffic and also promises spectacular scenic view through out the Journey. Even though it is a private 6 lane express way and incurred toll charges, but you get to satisfy your adrenaline rush with easy to achieve 100+ kmph speed in your bike.
I started around 4 PM and After covering the Electronic City route I reached the Nice Road and as expected it provided me with a great scenic view through out the route as you can see in my shared pictures.
Then taking the exit towards the Mysore road, in another 1-1.5 kms at the Rajarajeshwari College took right to the Dodda Alada Mara Road. In next 7.5km I reached my destination.
The Big Banyan Tree (Dodda Aalada Mara)
is offset on the Mysore Road, and if you are a nature lover then it is just an hour's drive from Bangalore City. The continuous rows of the Banyan trees are a treat to behold.
As per the wiki this single plant is expected to be more than 400 years old. It covers almost around 3 acres and is one of the largest of its kind.
I spent half an hour of time over there and then returned back to my room but this time opting the Mysore Road route.
Over all it was a great experience for me.