This trip was originally published on travelfreak

Details on this and other trips at
http://travelfrreak.blogspot.co.uk/2009/06/magical-mystical-blackforest_24.html
A vacation, completely unplanned, going where time, the mood of the day, the map or the road takes you.. and that too on a shoe string budget (or at least close to it!).. Thats what this trip was.. Its one of the best European trips I had, for many reasons actually.. It was for 4 days, which was definitely much more than the two day trips we did so often in Europe. Its very important to have that time to get the feel of any place, to feel the culture, to feel relaxed, and to actually get the feel of a real vacation. Plus it was the best possible European summer weather, sunny and pleasant.. No plan in mind, go wherever you feel like, stop wherever you feel like (Thanks to a car with a driver ;-)!). Where everyday you wake up and decide what you want to do, and there is always something interesting to look forward to!
This trip was completely unplanned from the start. The friends who were to go on the trip could'nt all make it. Someone had the bright idea of applying for a two day Schengen visa, instead of four, basing it on the goodwill of the visa office to issue a longer visa. Well he got what he asked for, a two day visa!! Though it worked out well for him, so no complaints;-). Thankfully another friend who joined the trip later knew how to drive, guess that's what also made this trip memorable. The location of the trip was decided again by the fact, that on a long weekend, where you start planning the trip late, you end up going to the cheapest place you can get your hands on the tickets for! Someone mentioned the Blackforest area in Germany is good, checked on the Ryanair map, saw a cheap flight going there and booked the flight! The weather forecast for the Easter weekend in Blackforest was bad, it was supposed to be raining for the entire four days, and it did not rain even once (Thank god! And from then on, we stopped depending on forecasts for our trips!!)
We landed at Baden-Baden which is a border airport for the Blackforest area in South-west Germany.
We hired a car (using a one page Indian license, all in tatters), and decided then that this would be a backpackers trip, where daily expense per person would not exceed EUR 50. Given that we hired a car, there wasn't much left for food and lodging, and anyways we exceeded this amount by 100%. But still, we did keep expenses under check throughout the trip (to the displeasure of the ant)! We took a map of the country around, DID NOT take GPS, and then off we went....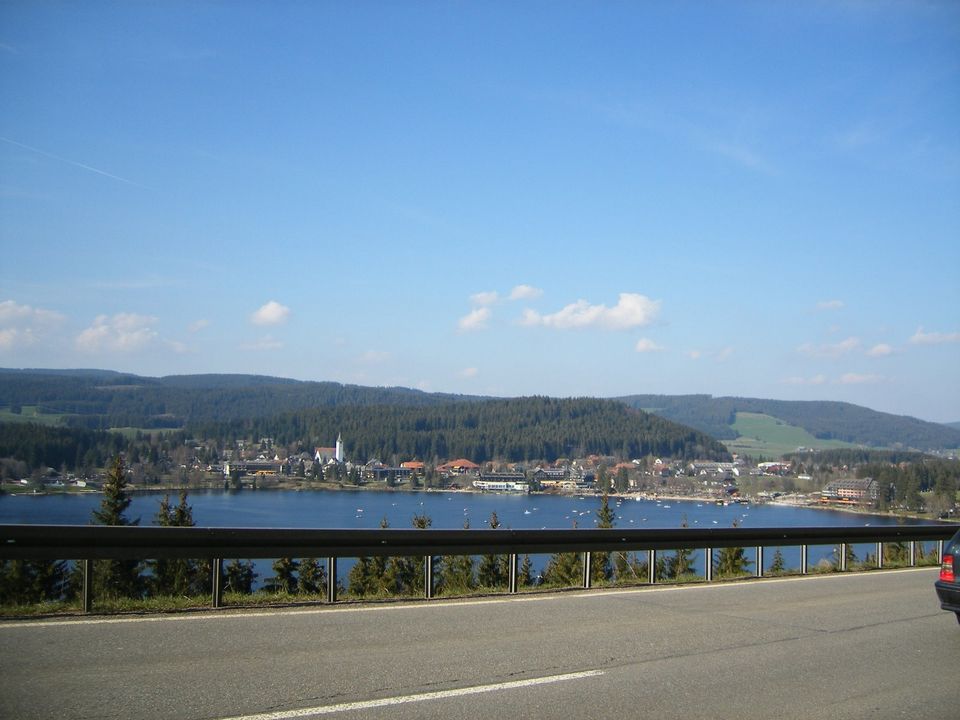 A German collegue of mine had once mentioned that there is a nice place called Strausbourg near Black Forest and that we should definitely go there. We spotted the place on the map and started driving towards it. We took detours on the way, whichever way we felt was more scenic, which the driver clearly did not like! We reached Strausborg in the evening and it was a big surprise. Its a nice little town, and it seemed very French. So off came someone with a theory about how it was part of France before WW II and the Germans took it over, and so even though the culture is French, the city is in Germany. Next day of course we figured out that it was indeed France. (Thats the beauty of current day Europe, you move from one country to another, and you do not even realise it!)
Strausbourg is one of the most picturesque town visited by us, with canals running through the town, a calm laid back atmosphere, and again a very charming town to walk around. The one-ways can be confusing though, we actually went around in one circle three times looking for a parking!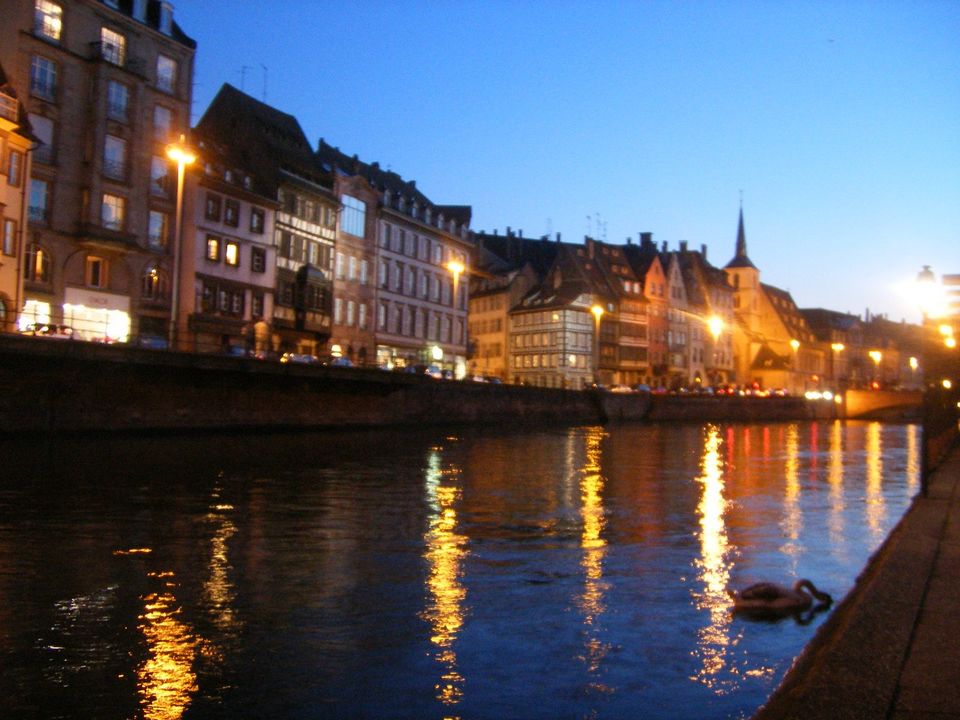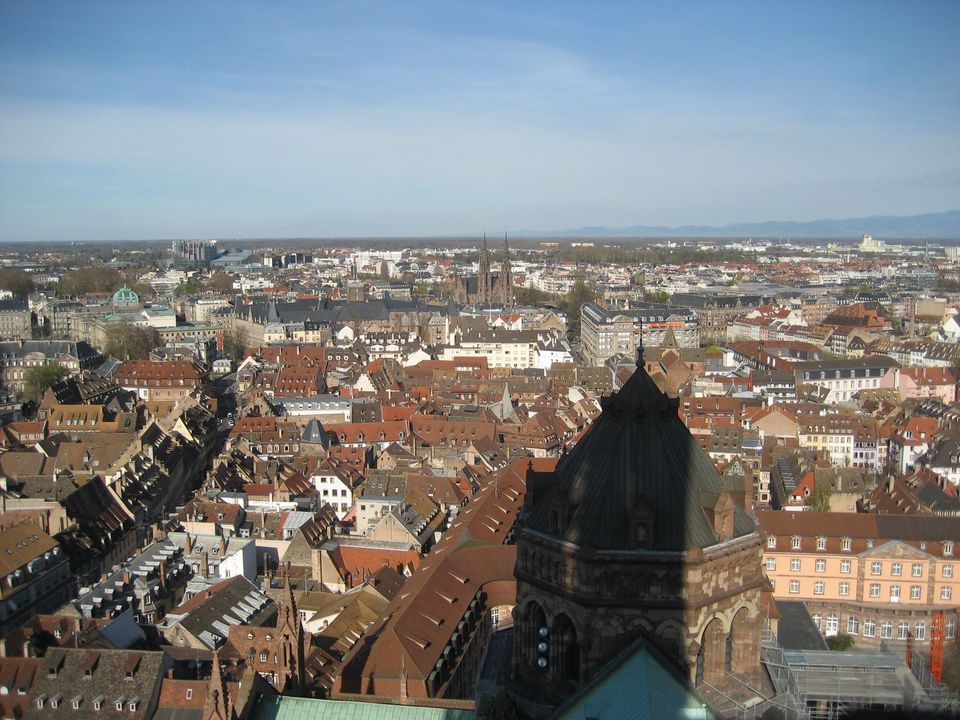 The cathedral at Strausbourg is worth visiting. Located in a square where you can sit and enjoy the sun. The view from the top, of the town below is nice. There was the usual town square festival happening to timepass, with swings and rides.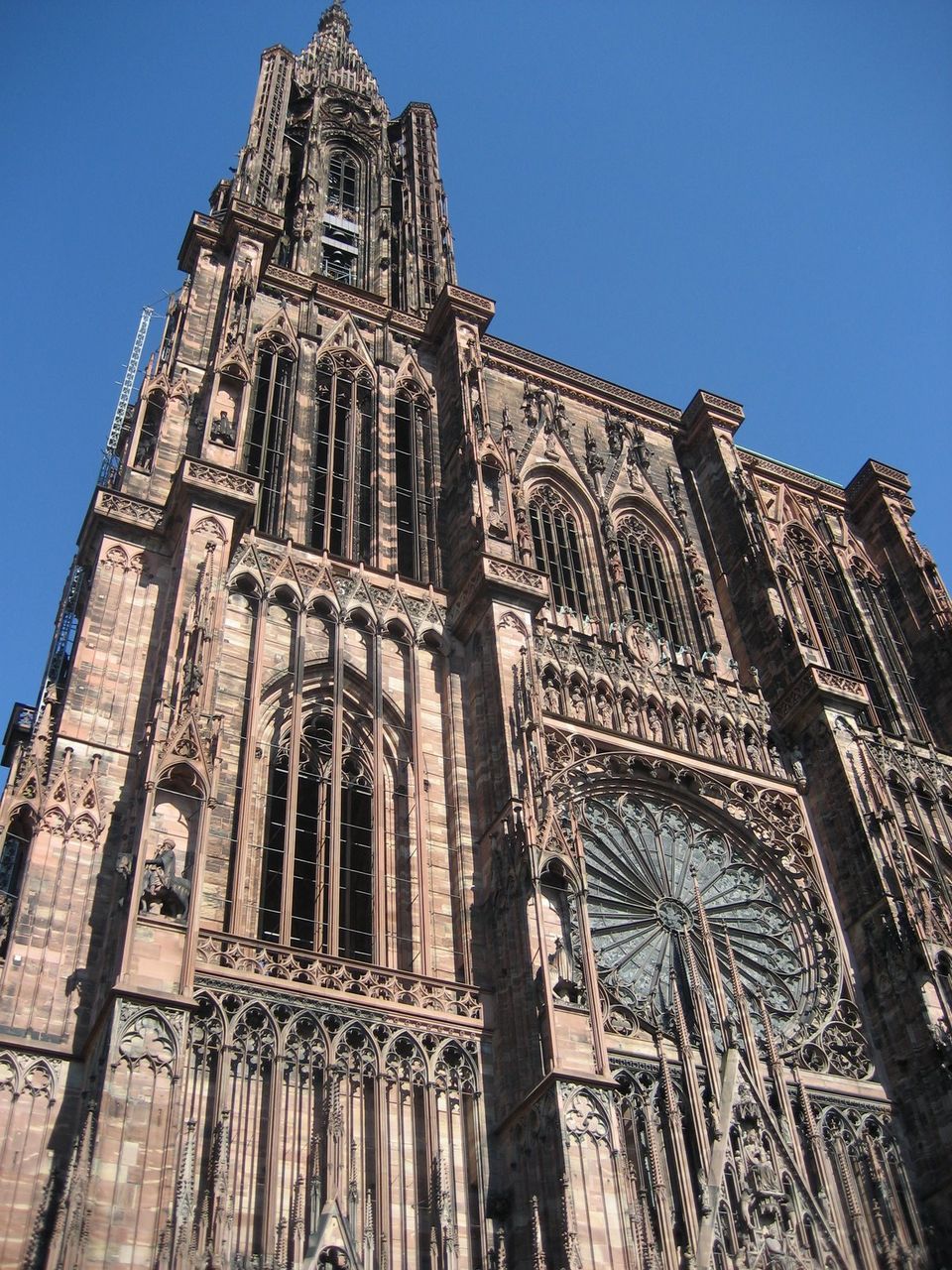 You can take a boat ride in one of the canals, and get a brief history of the town.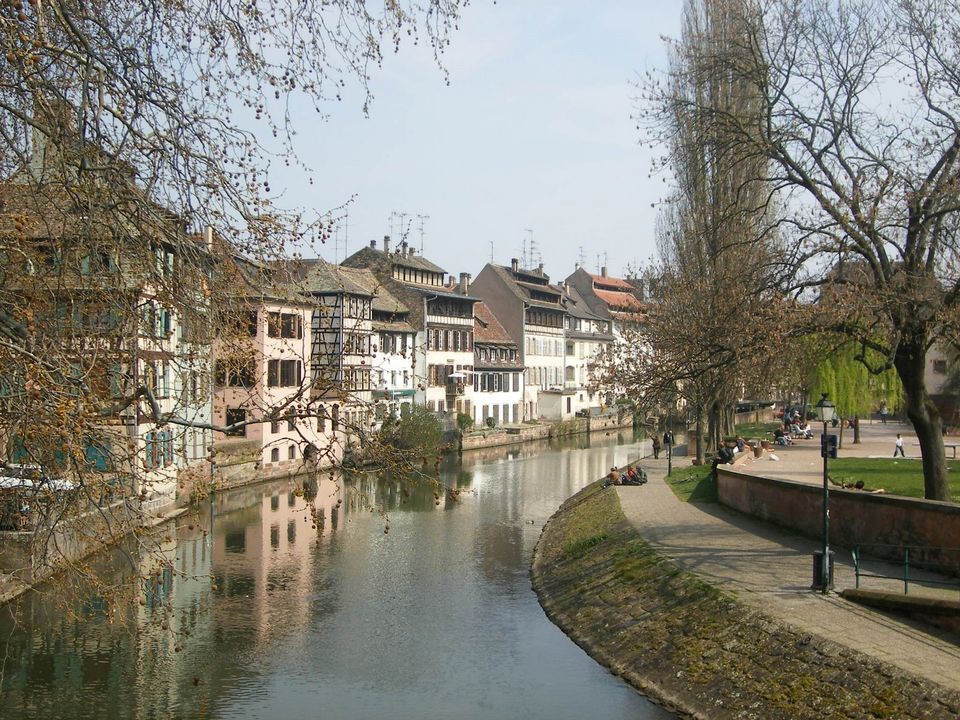 There are a couple of Indian food places there, one was our favorite. In fact on the last day, we even drove back from Germany to Strausbourg just for that food! You can walk around the old French quarters in the city, and if a festival is on, as it generally is in summers, there is enough to do and relax in the city. Dont really remember much actually, what all we did, other than look around etc. Partied in Straubourg at night, landed up at a Salsa place though, which inspired a couple of people to learn salsa too!
After a day there, we drove away from Strausbourg, towards Black Forest. Someone mentioned a town name which was apparently very popular and we started driving towards that town. Was a refreshing drive, through hills and villages, and inns on the way. Small German villages, where you can stop on the way and eat at the inns.
We stopped at a castle we saw from the road, when we went up, it turned out to be a youth hostel.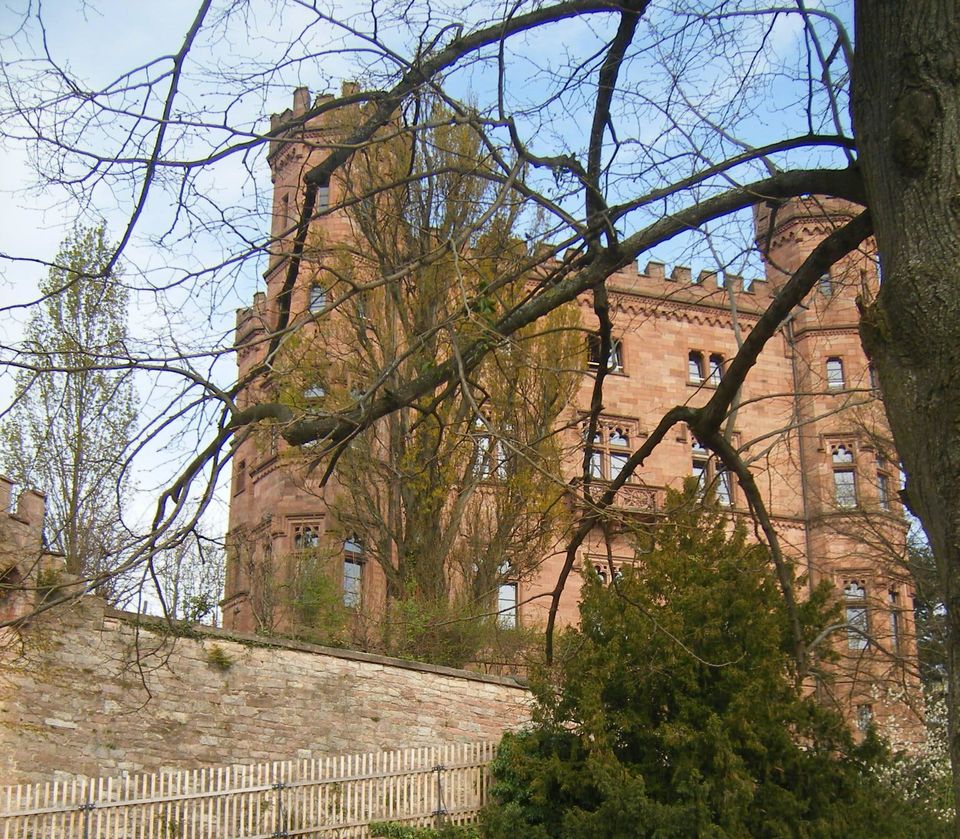 Was an amazing place with an awesome location though unfortunately fully booked. That's when we decided that we would stay in a youth hostel. We got the address of another in Titisee, and went off there. On the way were the usual waterfalls, full of Indian tourists. Blackforest is famous for the huge cuckoo clocks, and they have an awesome collection there. The German dress is also quite interesting, din get to buy that though:(.
We reached Titisee by night and checked in to the youth hostel. I think it was next to a stream, and again on a deserted road. For dinner, we had the food we had packed from the Indian restaurant in Strausbourg in the afternoon, was fun eating from tiffin sitting on the road next to the lake,, biryani with dal, and within budget too.
Titisee is actually a lake side town, with a few shops, guess thats about it. Unlike the rest of Black Forest, there were a lot of Indians in Titisee, seemed more touristy than the others! We had a relaxed day, went boating in the lake, ate leisurely. (Dont try peach schnappes in Germany, its not what you think!). We drove around the area, and found a ski slope which in April also had snow! So thats what the plan was made for the next day. The few pubs in Titisee had the local people coming in for the drink. Was interesting interacting with some of them (since Germans are my favourite people among the Europeans).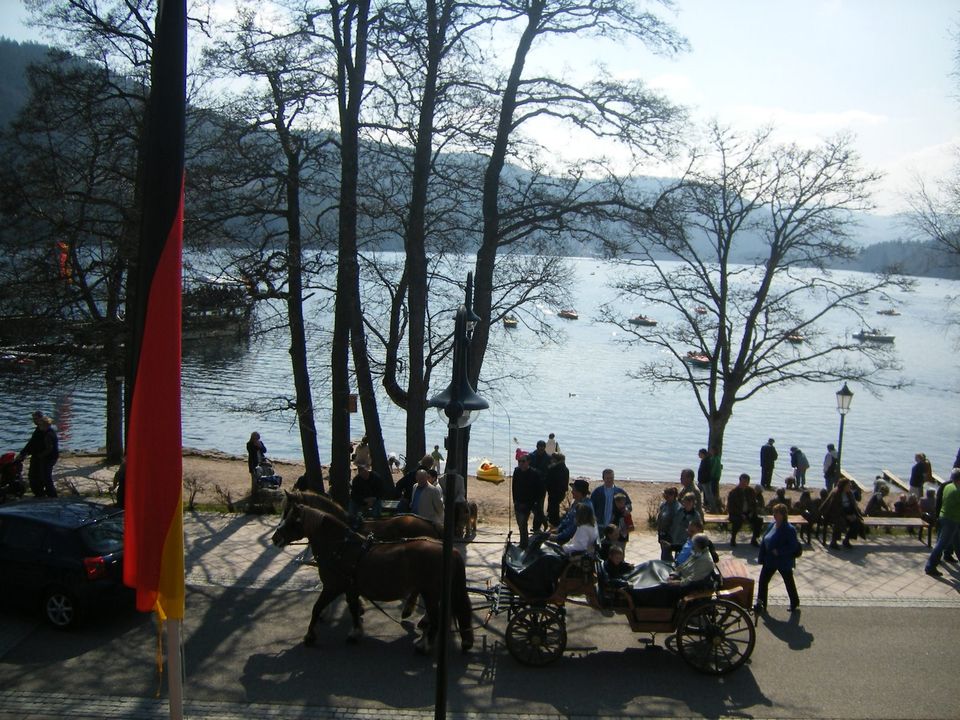 The last day, we went skiing, short and sweet. Some people tried to show their skills (or should I say lack of skills) in skiing, was a fun sight to see them try to negotiate the slope! Took the ski lift to the top of the hills, and got a good view of the forest around, wonderful again! After skiing, drove back to Strausbourg for Indian food for lunch, and then back to London! There were a couple of more places to see in this area, the Rhine Falls, sports theme park etc. For next time I guess:)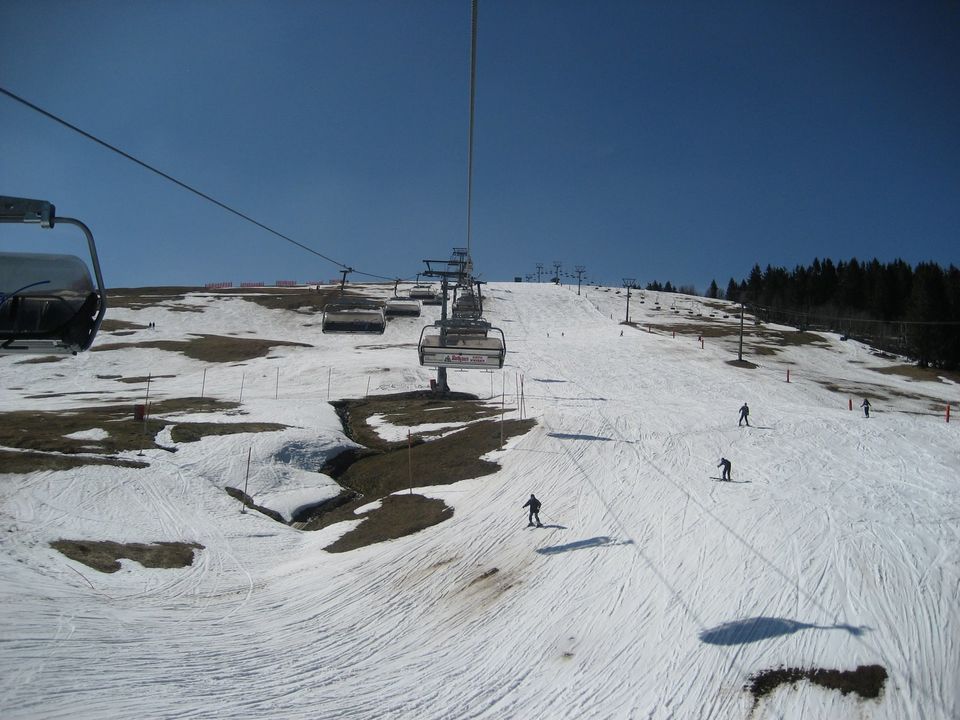 The Blackforest area is surreal, expecially when it gets cloudy and the roads are also covered by clouds. The forest reminds you of some of the fairy tales you may have read in your childhood. The Grimm Brothers based their tales here, (and the black forest where Hansel and Gretel got lost in the fairy tale was this exact forest). There has been large scale deforestation across the area now though which is not good news. The perfect place for a long vacation!