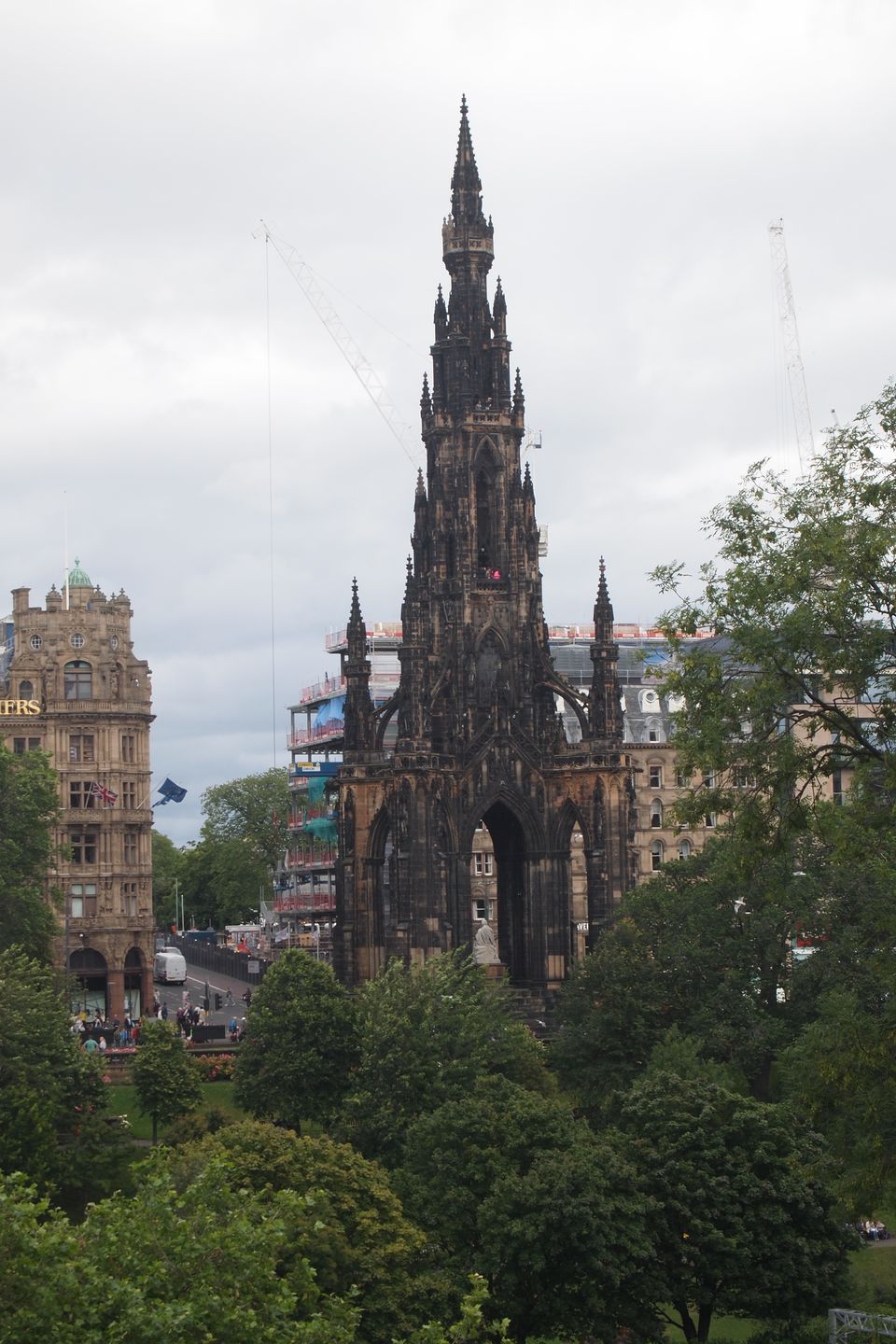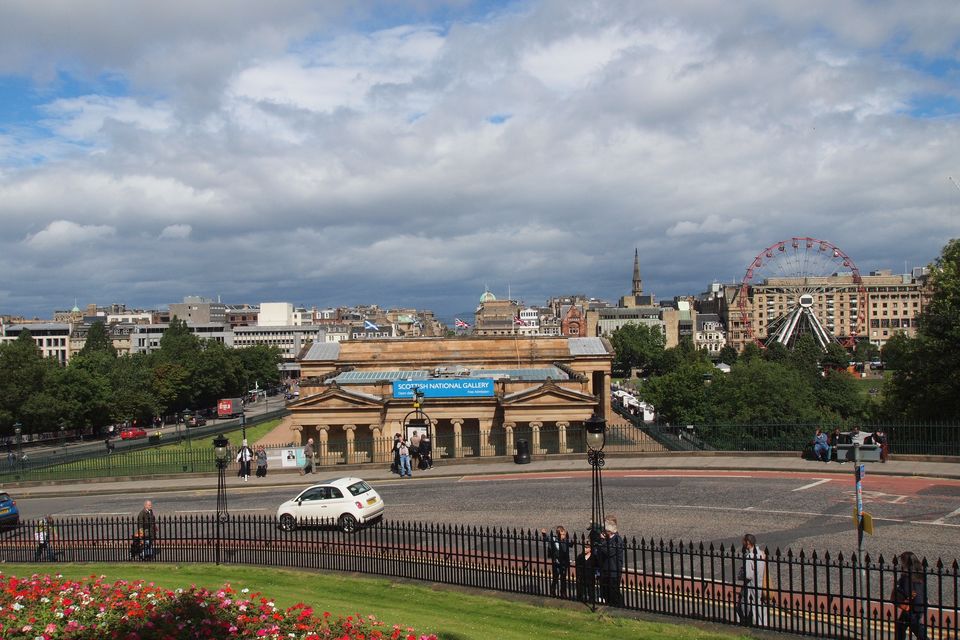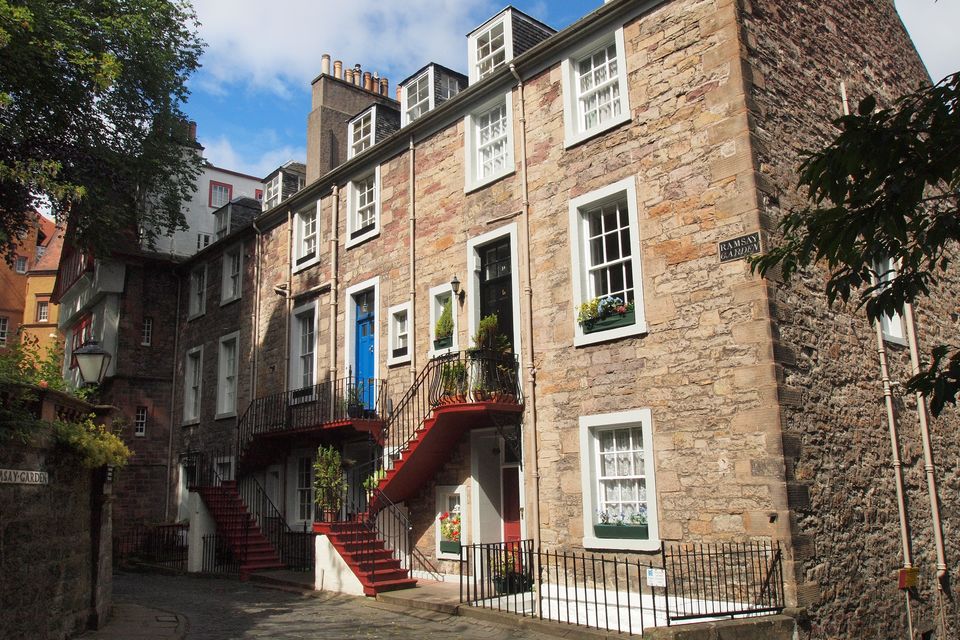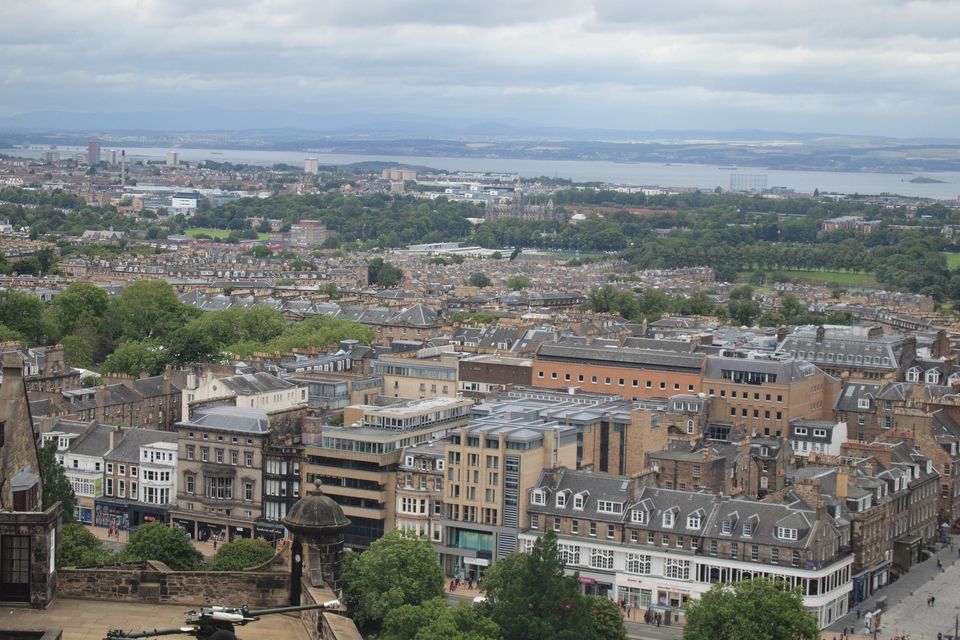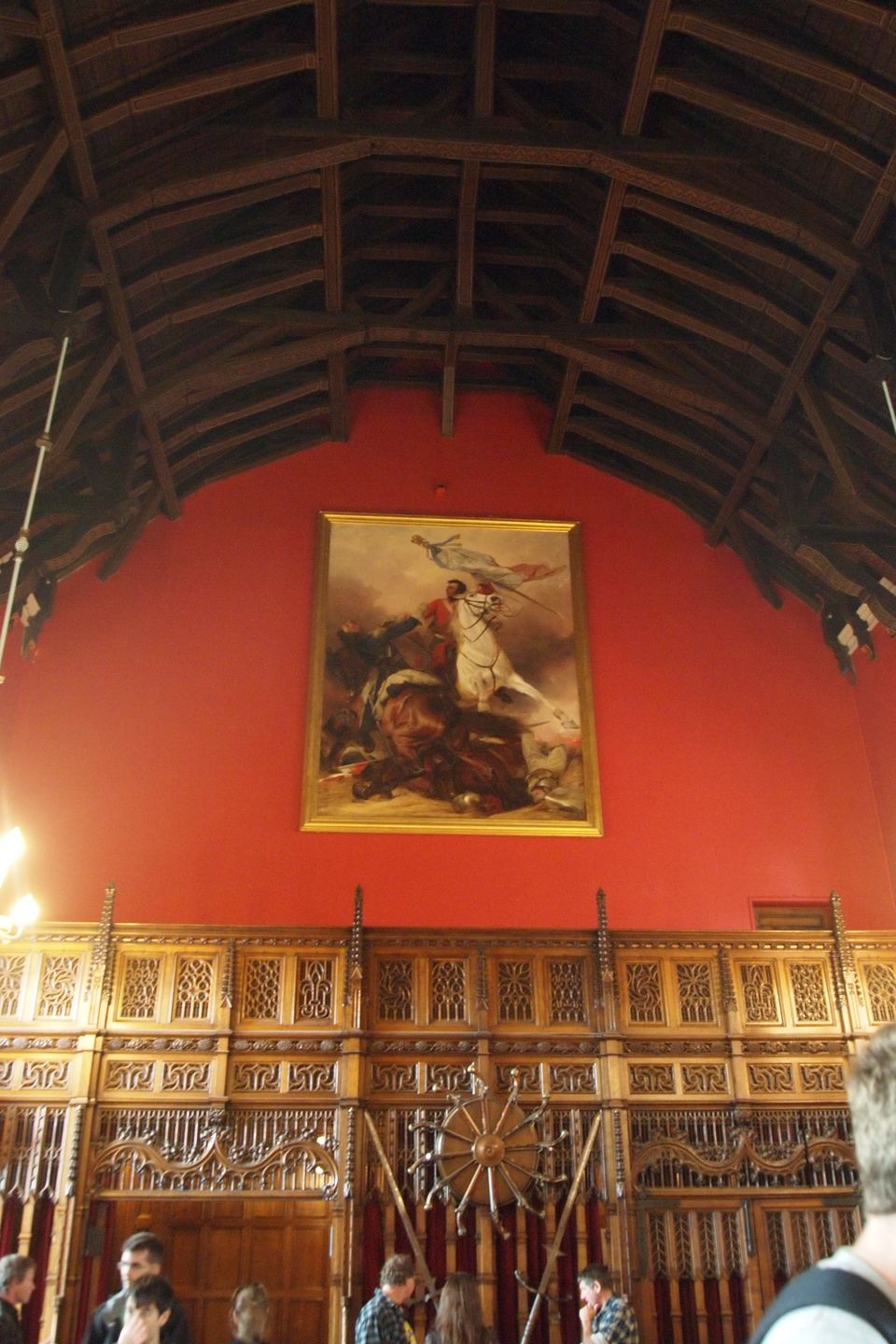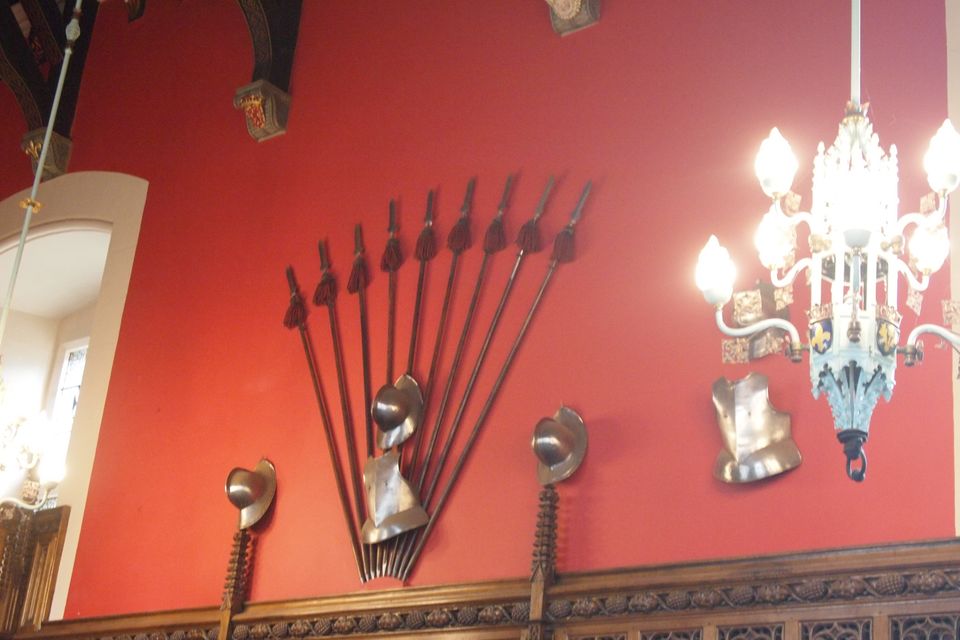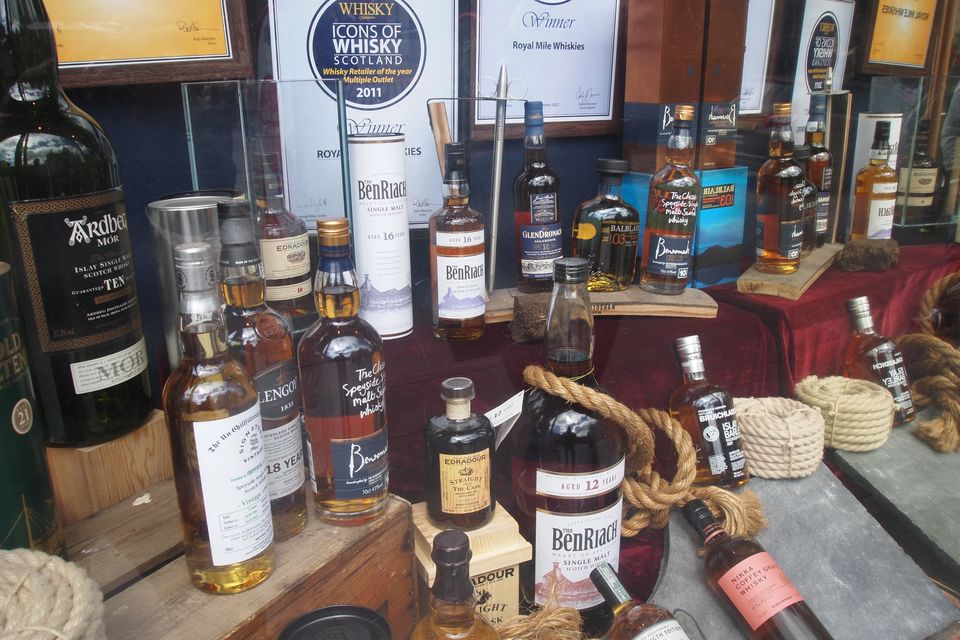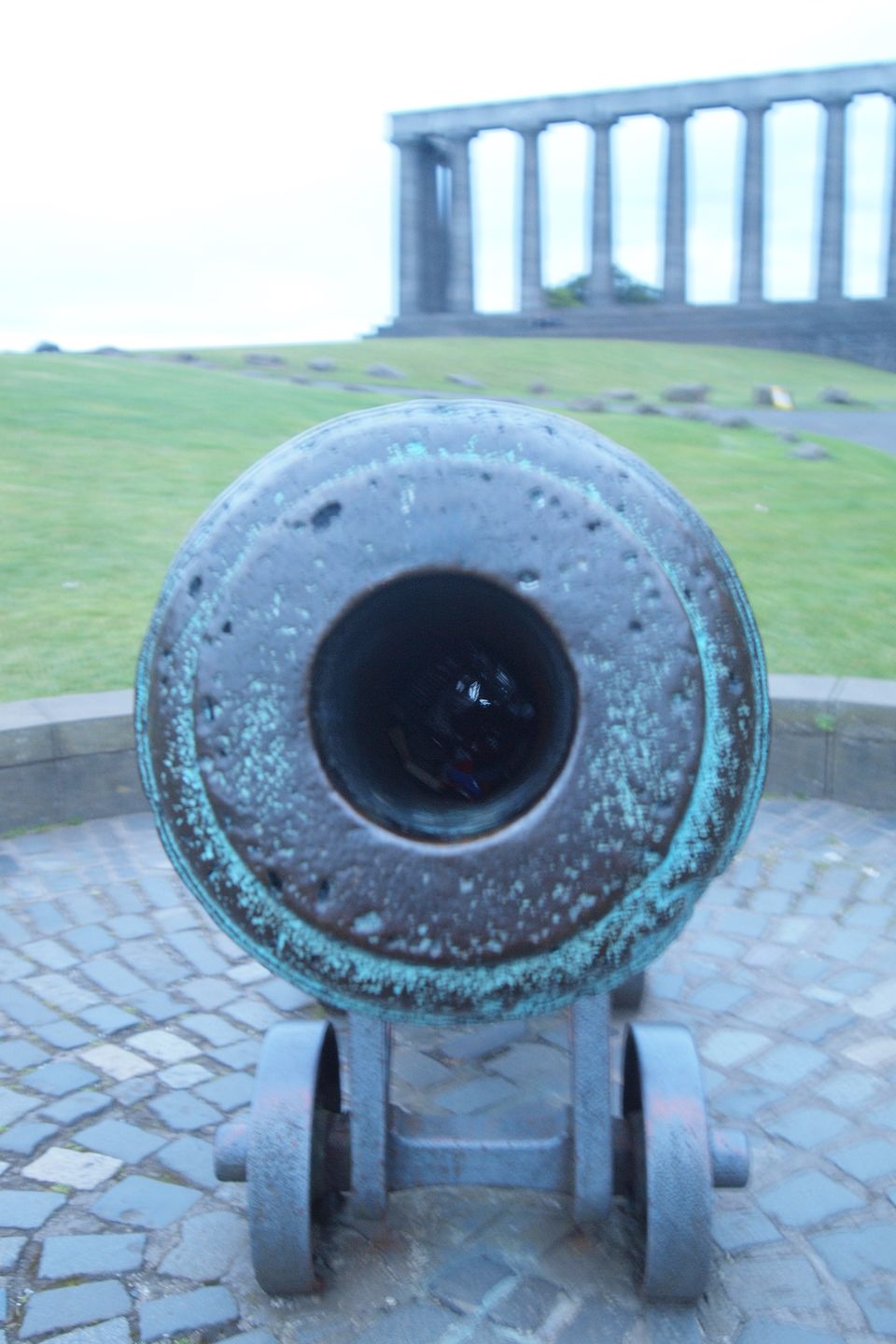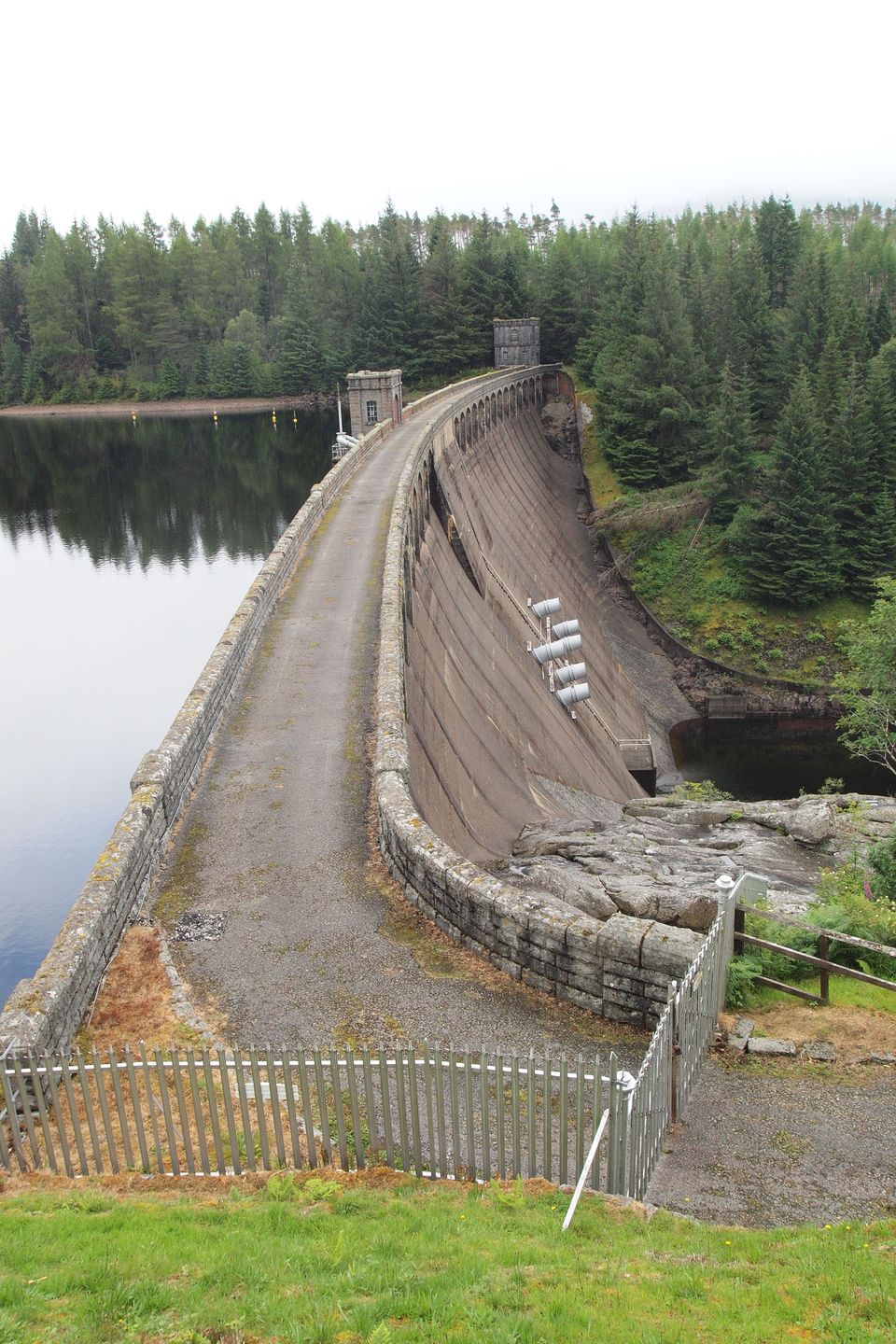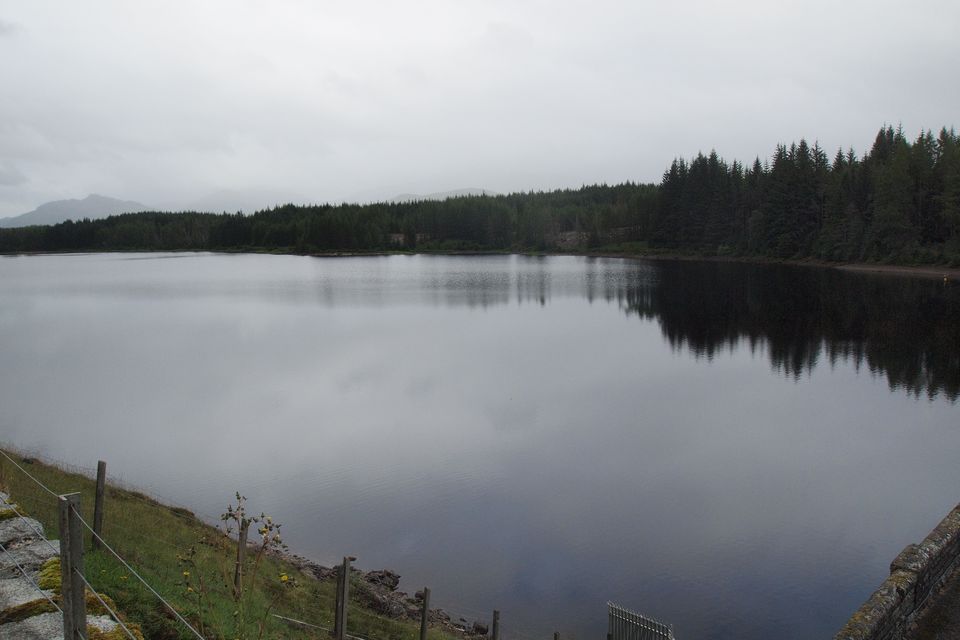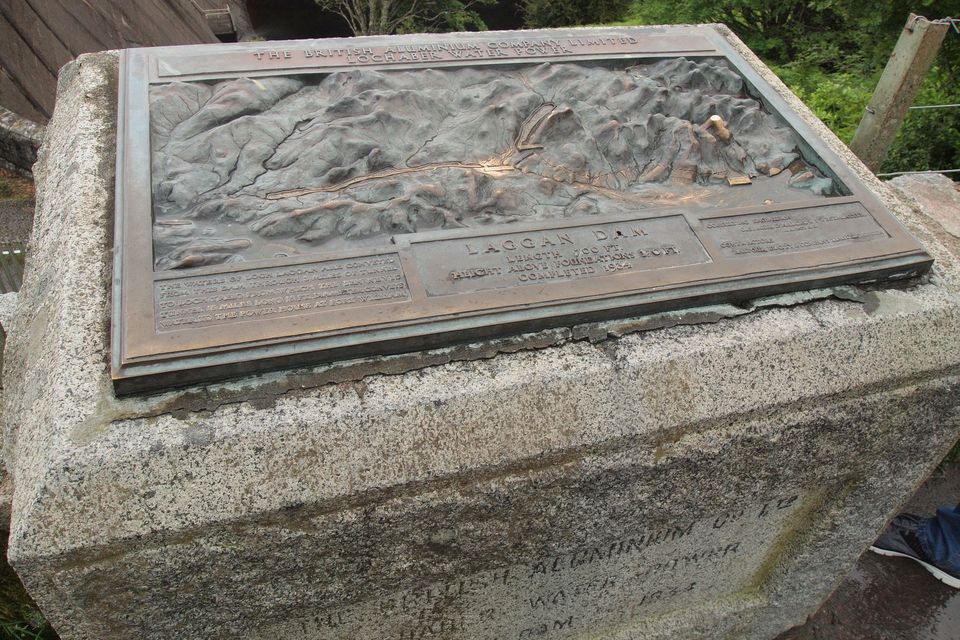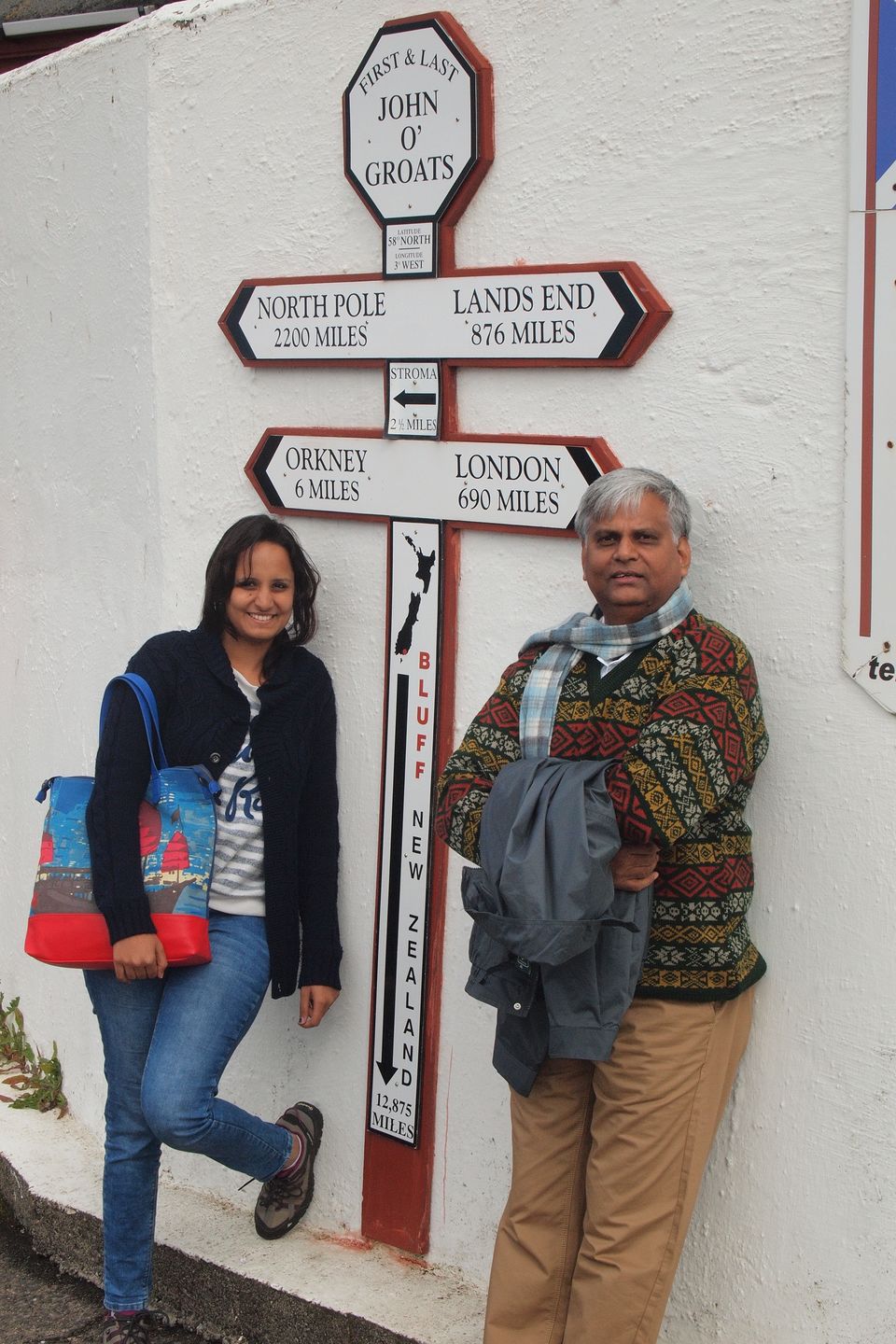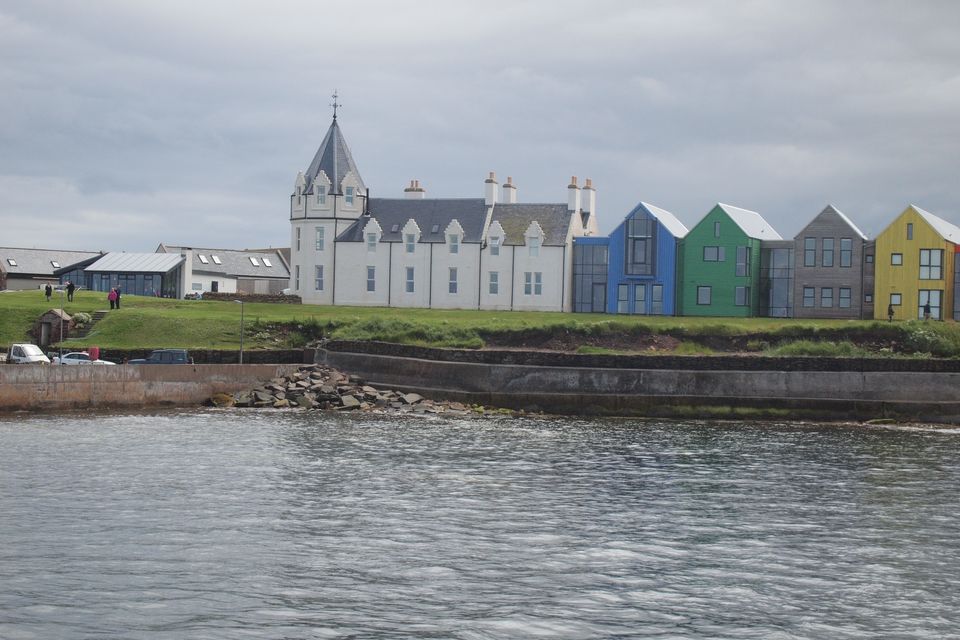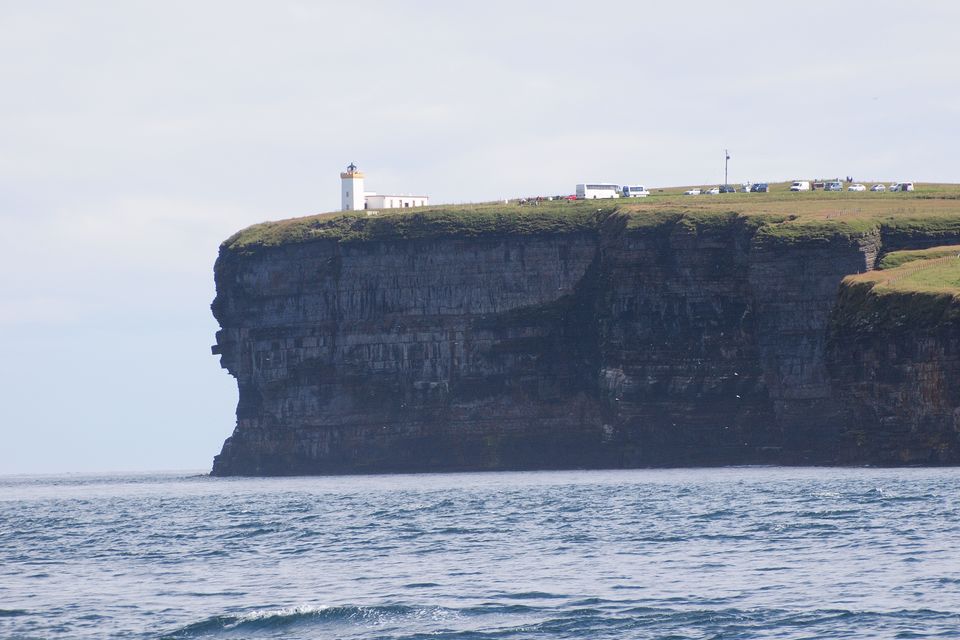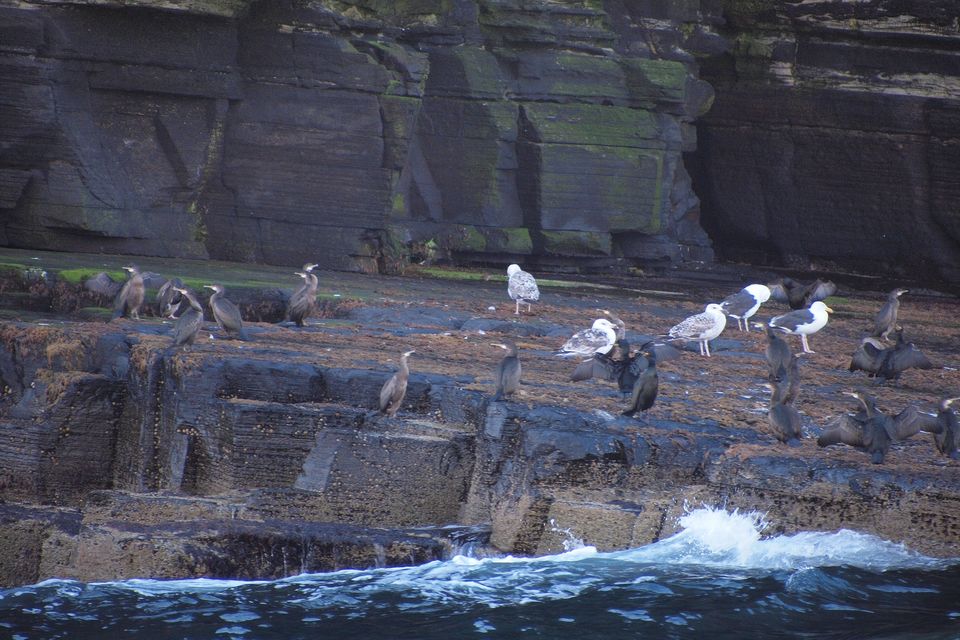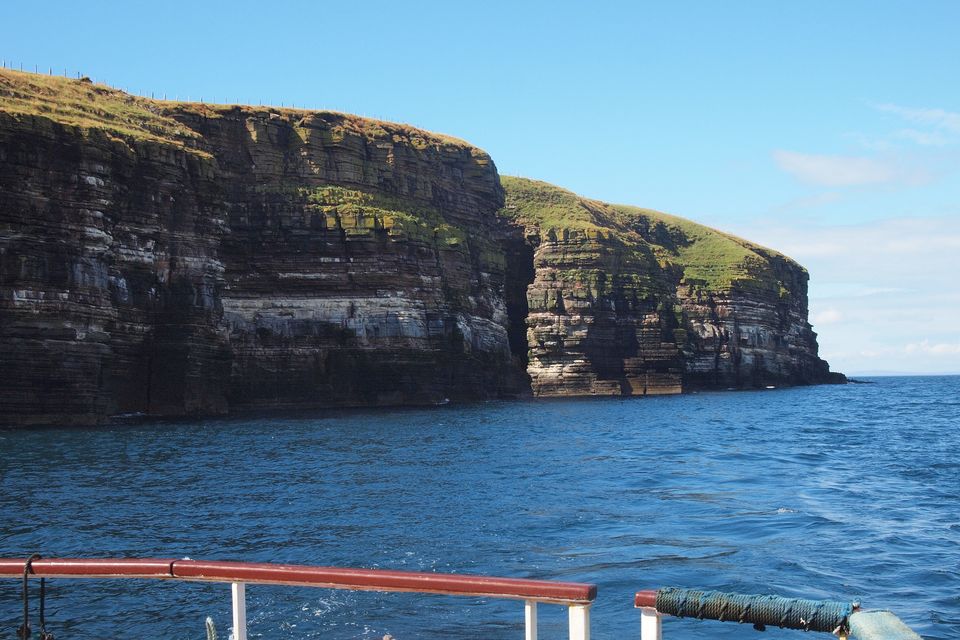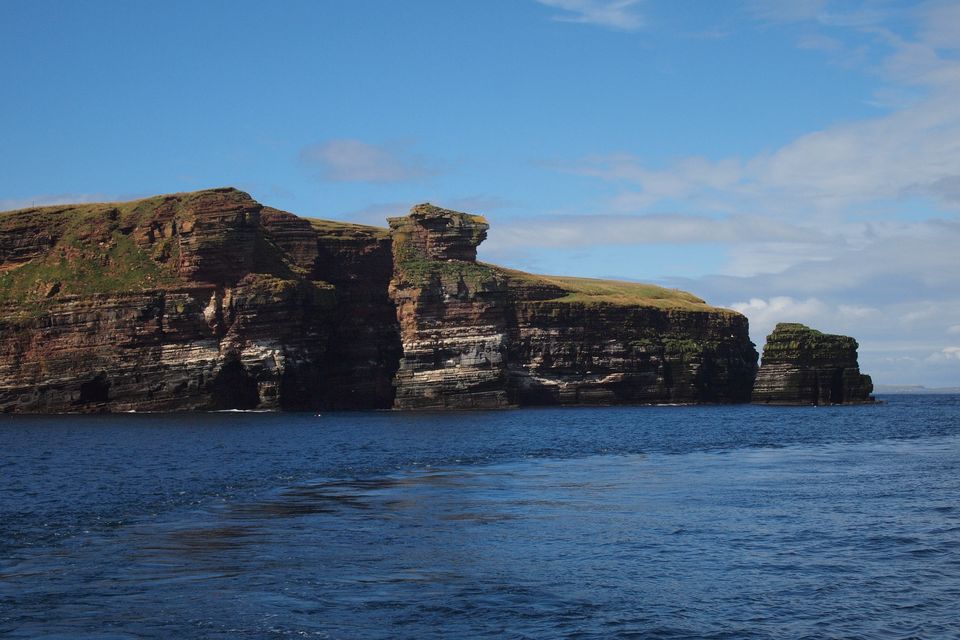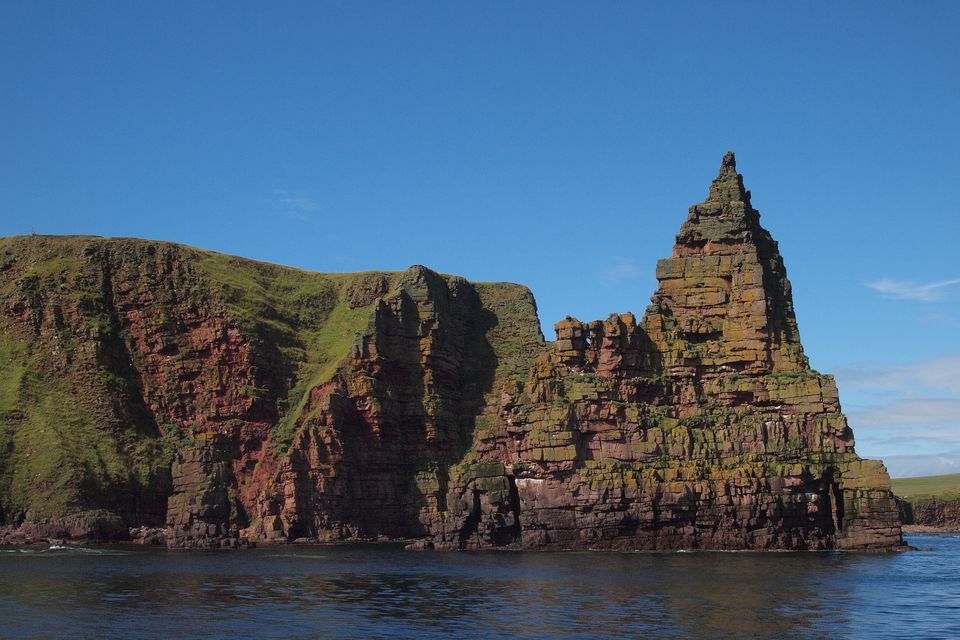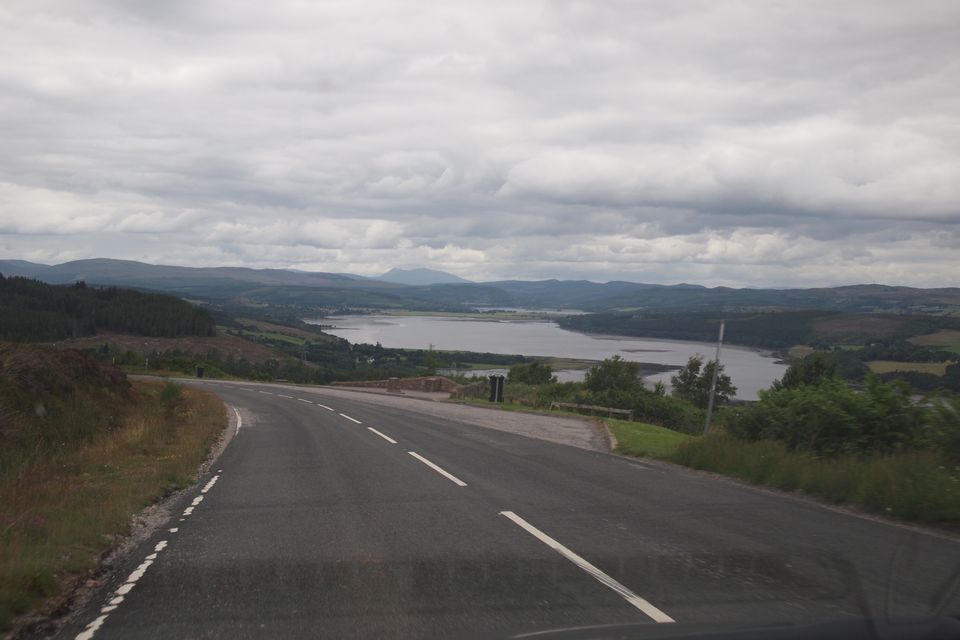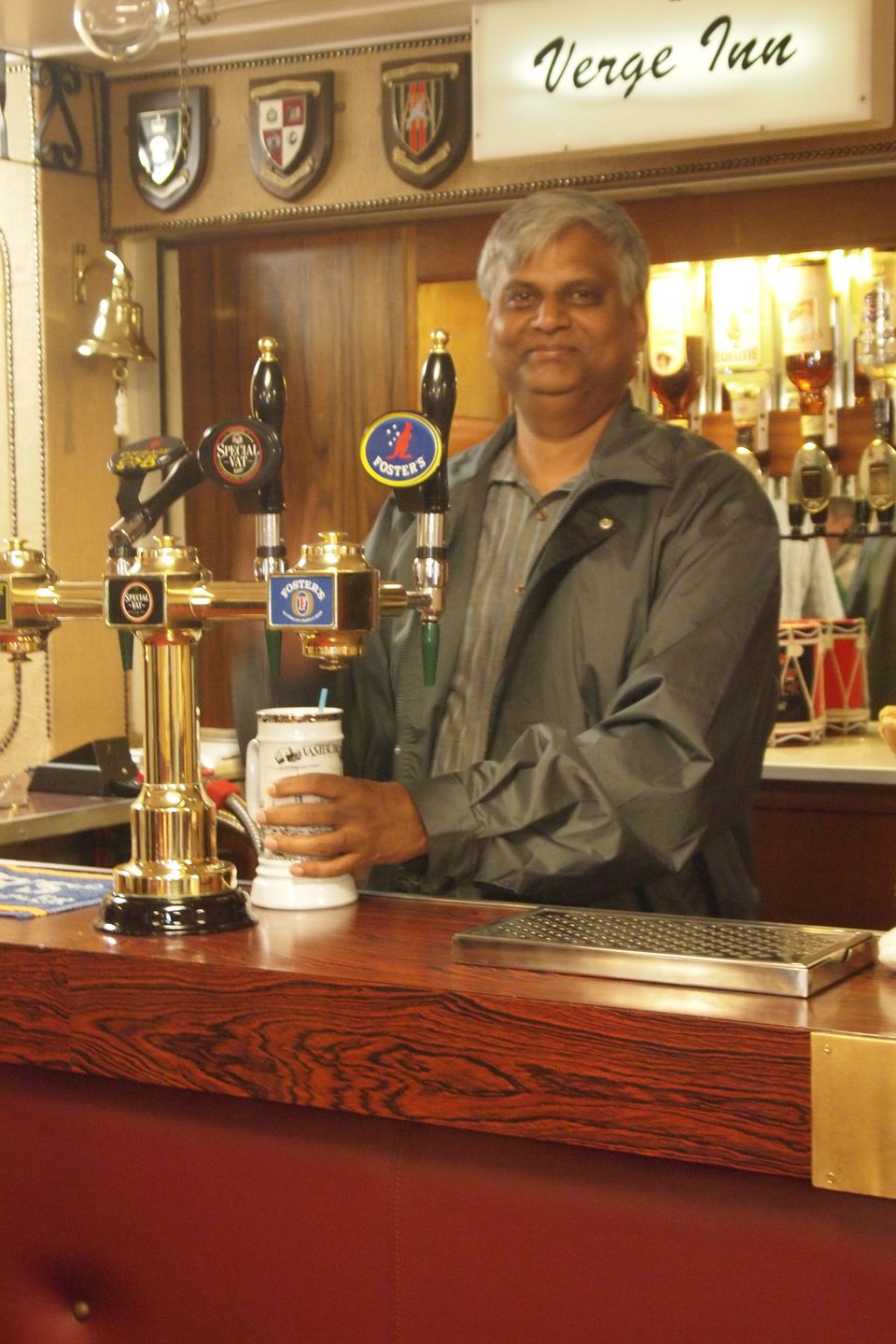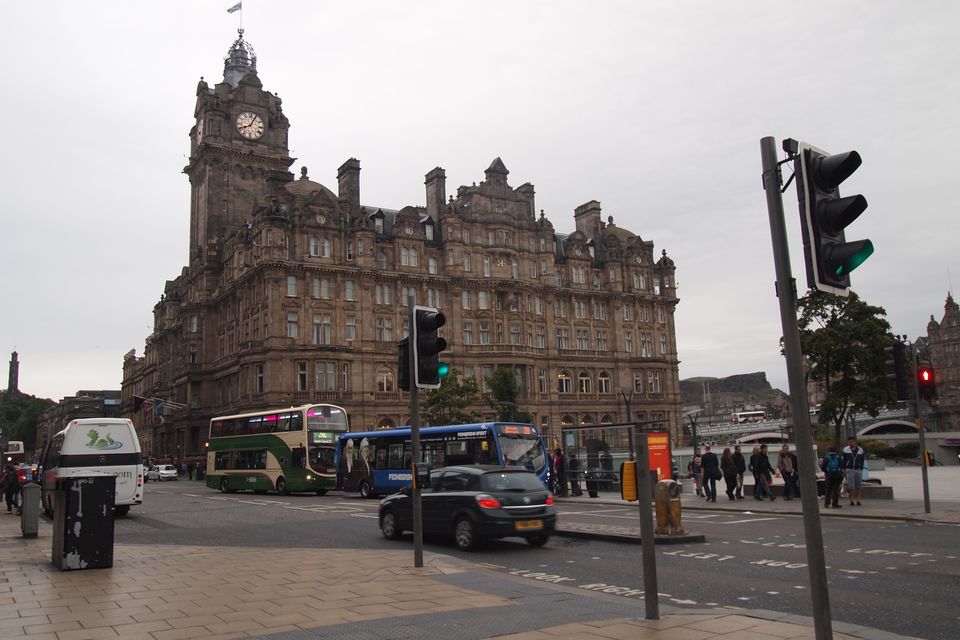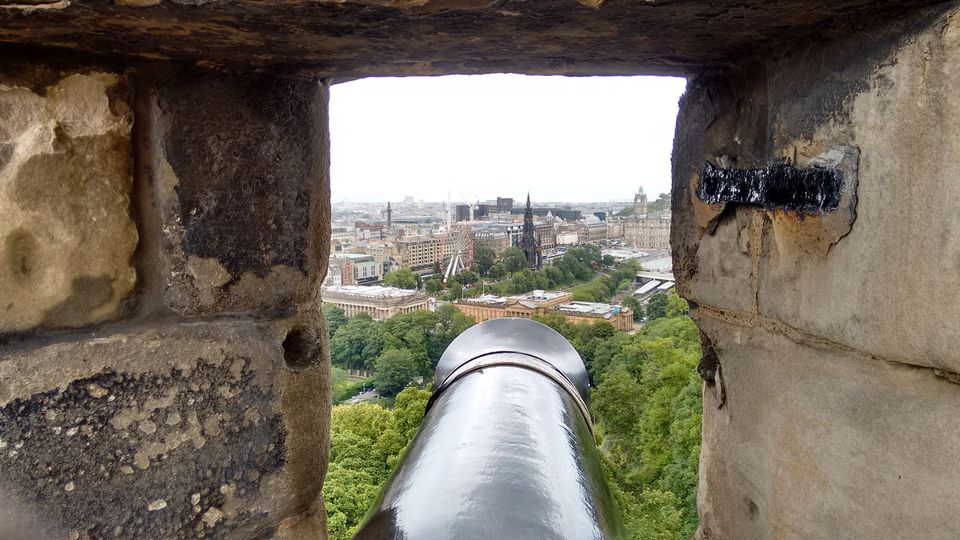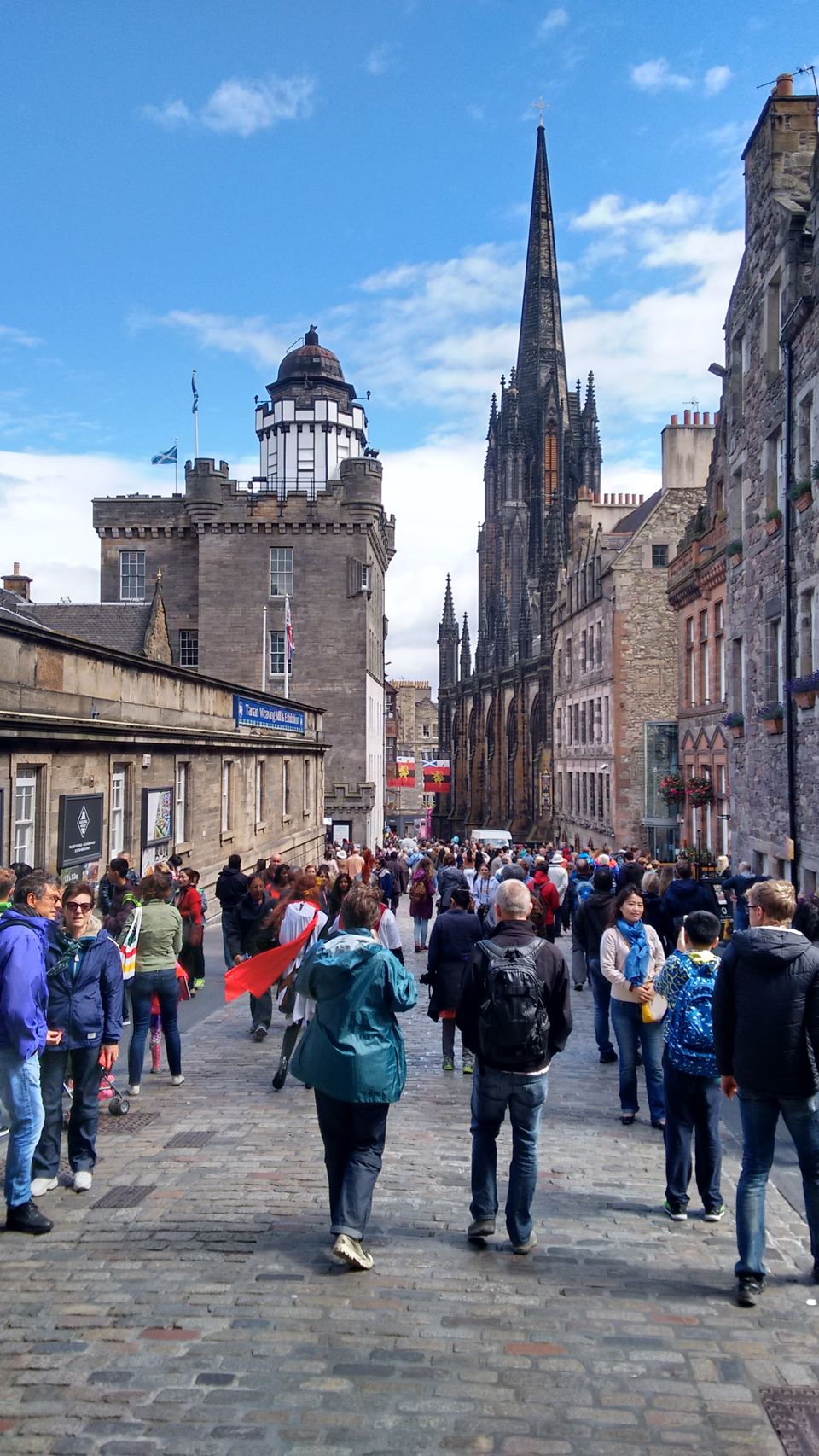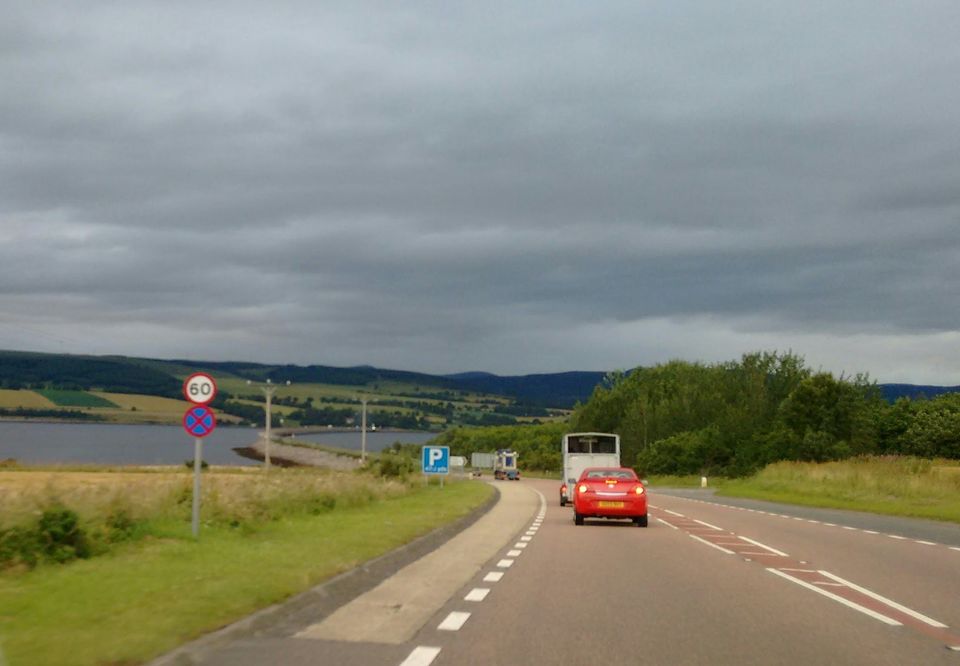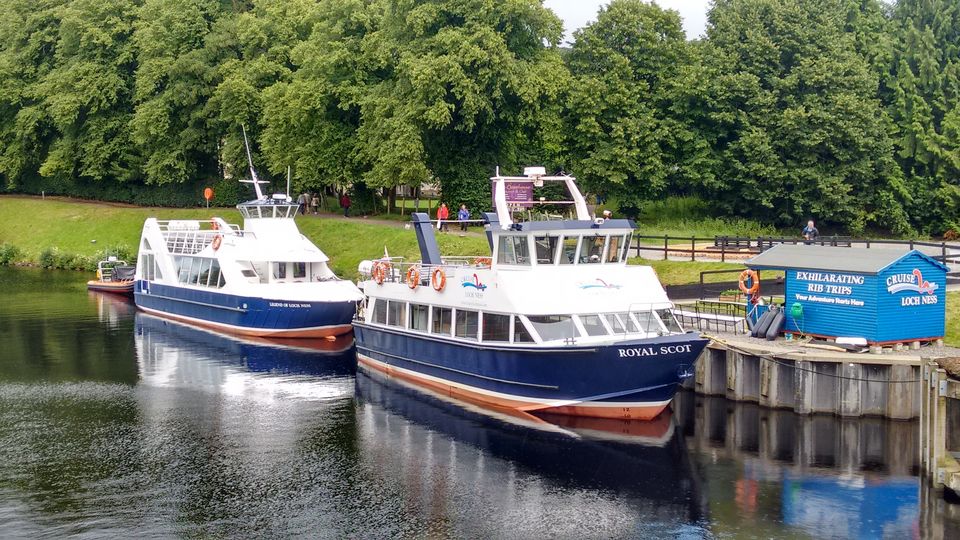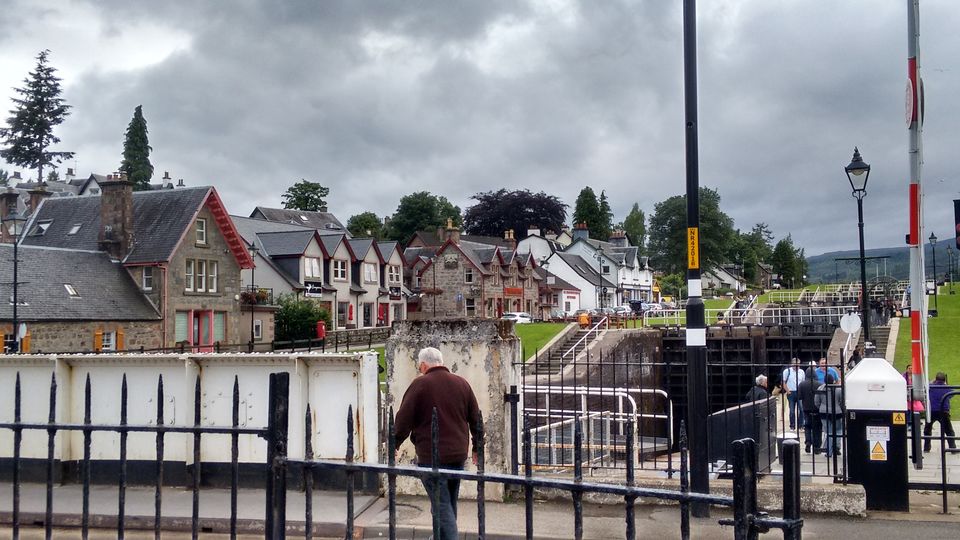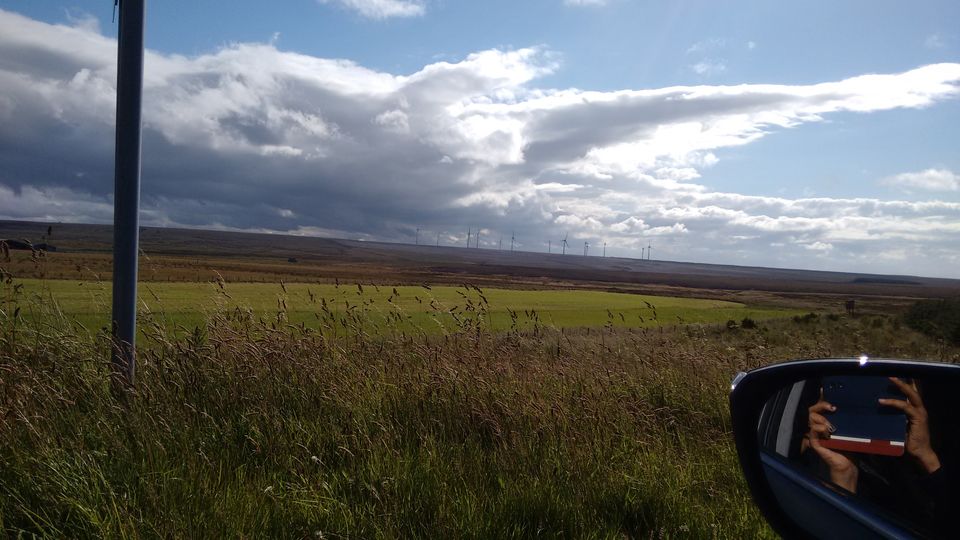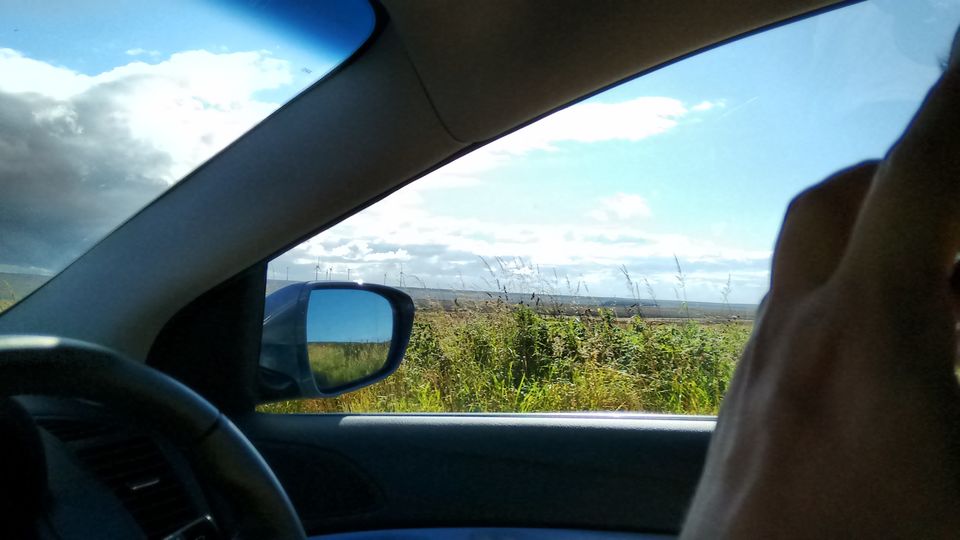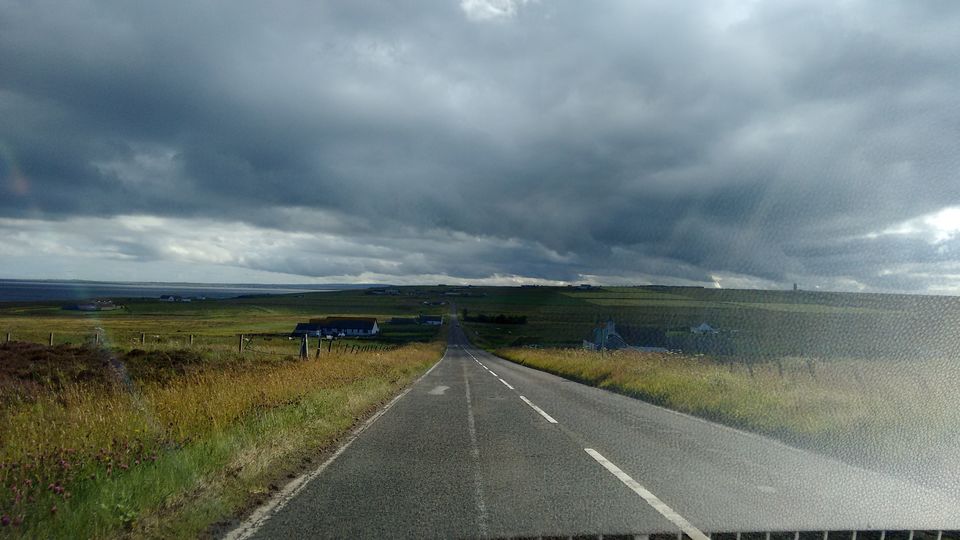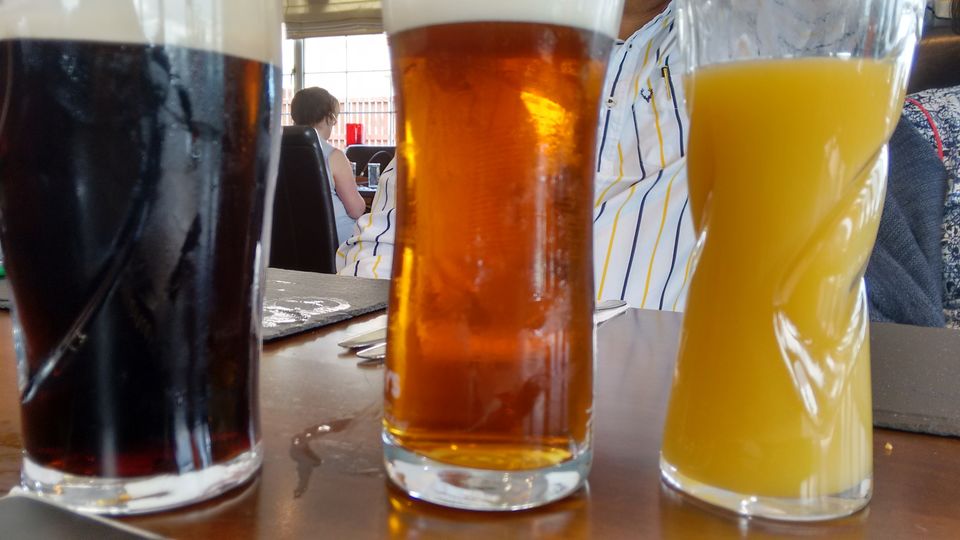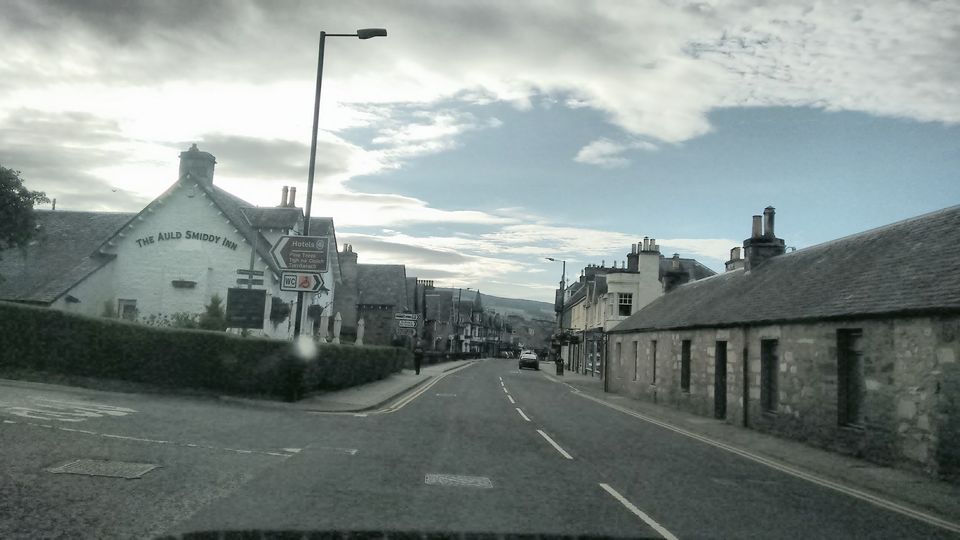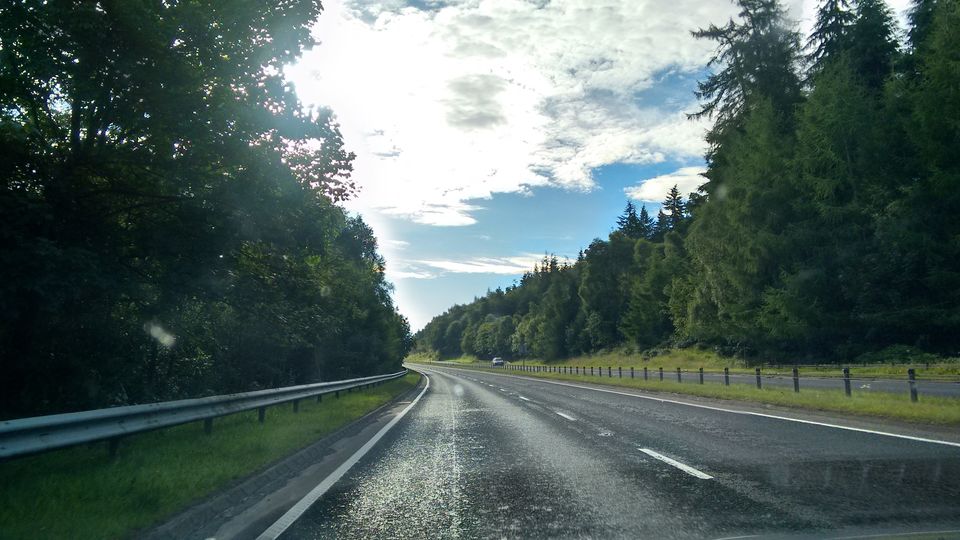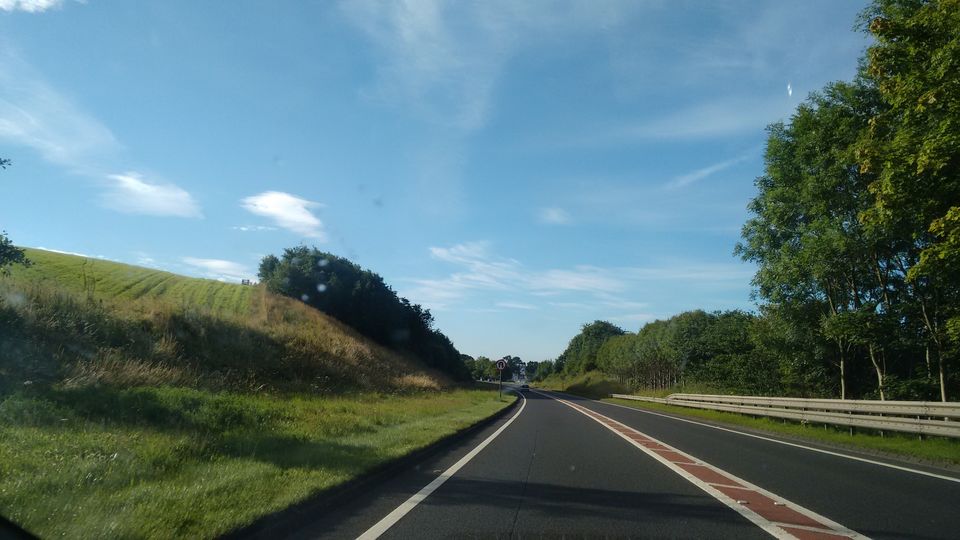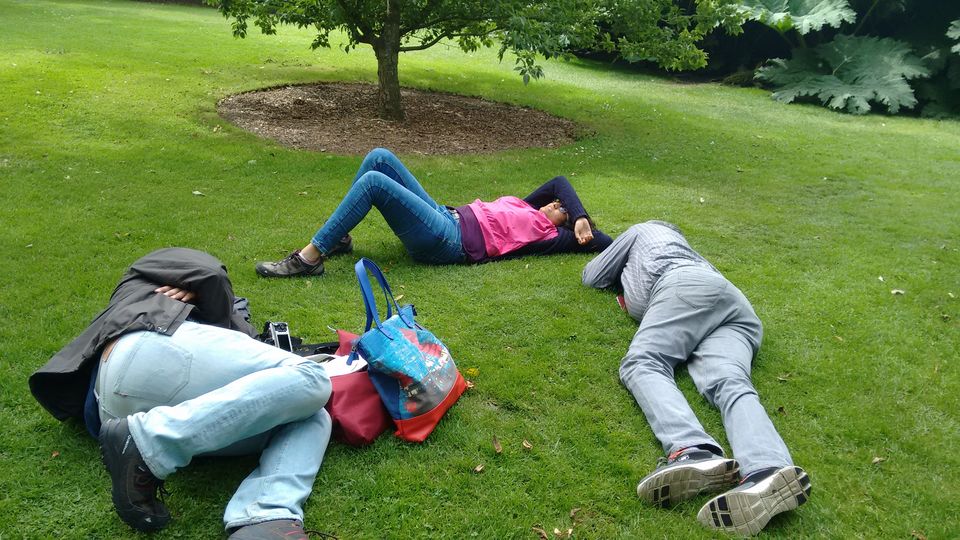 3rd Aug
Although 'Edinburgh' the capital isn't technically part of the 'Scottish Highlands', its still Highlands for a Londoner. And the reason why Edinburgh or Glasgow will be part of your itinerary is because its the easiest point from where you should start your Scottish adventures. Most routes from London or anywhere outside of Scotland are connected to these cities.
4th Aug
So we took off from London on 3rd Aug by a night bus, reached Edinburgh by 4th morning, dumped our luggage into the lockers (Edinburgh Bus station has excellent locker & 'freshen up' facilities). Our regular saviour for a quick bite - Mc D just outside the Edinburgh bus station, from there about 300 ft walk down to the Edinburgh information centre. The wonderful lady at the desk, gave us all the information we needed to hit the road.
We walked to the famous albeit mildly overpriced - 'Edinburgh castle'. Its a must see in Edinburgh, I only wish the tickets weren't so expensive with taxes it costs about £16-£17 per person (this is the normal price at most famous castles, palaces and museums across UK). The castle is at the end of the Royal Mile, so take time to walk slowly across the famous Royal Mile. Some days there re festivals and carnivals here - colour and music and lots happening here!!
You can have your lunch on the Royal Mile. There are multiple outlets across the price spectrum.
Having started the day at around 7 am, we decided to close the day sooner than normal - reached our AirBnB accommodation by around 4 pm and decided to take a really long nap. Post the nap we headed off to Calton Hill. Here you ve two options - Calton Hill or Arthur's Seat. Calton is a shorter climb (15-20 min uphill) and Arthur's seat is a longer climb (45-50 min uphill). As it was a cloudy day we decided to play it safe and do Calton Hill. You get a lovely view of the city from this elevation, the clock tower, the castles, the lit up roads - its surreal.
Descent and there is a lovely Italian place on the same road - Martone on Waterloo Place. Great food, wonderful service. (one of each vegetarian options under pastas, pizzas, ravioli etc)
I must mention here, that one of the most beautiful thing about Scotland despite how beautiful the highlands are.. is the Scotts. They are a polite, warm and helpful lot and you cannot miss that, especially when you re travelling from London ;)
On the 5th of Aug
We picked up a car at Enterprise Rental, and headed off to see the Ben Nevis (highest peak in UK). We drove towards Fort Wiliam and took a deviation at Commando Memorial to get a good view of the mighty peak, its beautiful as long as you haven't signed up for the 'Three Peaks',because then its plain intimidating. After being scared to death by the mountain peak and the dangers of dying half way while climbing the peak we decided to drive off and headed off to Loch Ness, quickly grabbed a bite, clicked some pictures so we could check it off our list.
We chose to stay at Invergordon instead of Inverness for two reasons - its closer to the northern tip, two - its much less touristy and hence peaceful and easily available than Inverness although price difference may not more than £10-£25 per day for accommodation. Invergordon to our surprise turned out to be absolutely gorgeous - rented a 2 BHK fully functional flat for 3 days. It has oil rigs off its coast, a lovely hill and coast line. Free and nice roads. Wonderful people.
I stayed at Dougie Mckay's apartments - dougie@mckayconsultants.com
A very reasonable and warm host. He pretty much planned our entire itinerary and I had to scrap my 'touristy off the internet' itinerary and so glad I did that.
6th Aug
We drove off to 'GlenMorangie Distillery'. I had done some high level research and this was the best distillery although there are multiple distilleries around this place. Its close to a small town called Tain which is again just 20 min drive from Invergordon High street (Where McKay's apartments are located)
Post the Distillery we took off to 'John O'Groats' this is the tip of the Scottish mainland, and took a ferry from here to see some birds, seals but most importantly the islands - Duncansby head. (this ferry is at 0230 pm, although its called the 'Wildlife Cruise' I don't agree with the name because its a huge vessel and most animals wouldn't be too happy sticking around such a big vessel). But I do recommend this ferry trip because the islands and their coast line is absolutely breath taking. The company does offer other trips as well you can look up - John O'Groats to choose whats suits your itinerary best. (infact they have day tours from Inverness as well)
I must mention here that we replaced 'Skye' from our itinerary for 'John O'Groats' I am not sure what I missed, but reaching the tip of the mainland was definitely worth the time and the 5 hour drive involved. But driving across the highlands in itself is quite blissful, its green and purple and yellow and blue and ... :)
7th Aug
We decided to take it a little slow on this day, and started post noon to reach 'Falls of Shin'. Its a lovely, calm park with a water fall. the speciality of this place is - there are salmon at the water fall that leap up into the fall. Although this happens only once in 20-30 min, and requires some amount of patience its quite nice to see something like that, if you haven't seen it before.
Other things you can do is check out castles or breweries on this day, there are many of them within a radius of 20-30 mi from Invergordon. But we decided to take it slow, and at the end of a lazy day we had a long slow nice meal by the coast at 'Tuckers Inn'. Service is slow so go only if you are retiring for the day with a heavy meal.
8th Aug
This was our last day at Invergordon, with a heavy heart we packed up and left the city at 5 am to reach Edinburgh in time to return our car. (most car rental places work on a 24 hour basis, so if you reach say more than 30 min late, you may end up paying for the entire day). I took the car at 1130 am and I was able to promptly return it by that time (this choice of time, allows you to reach your said destination from Edinburgh by 4 pm and allows you start from your destination by 0530 -0600 am in the morning).
Again I cannot emphasis enough on how beautiful the coast, hills and the greenery around A9 (the road) is. We reached Edinburgh in time, returned the car, put our luggage into the locker again and headed off to be on roads of Edinburgh (this time around we decided to buy the day passes and be on the buses all through) Our first stop was Royal Botonical Gardens - a large garden with multiple sections and apparently very beautiful. I say 'apparently' because we just slept off as soon as we reached the place, on the grass, in the sun :D .. we were very tired from the long 5 hour drive and 5 day vacation.
After this we left for the 'Yatch' - Royal Yatch Britannia' - I personally found it extremely boring, but the rest of the group thought it was fun :-/. So I would say go there if you want to see a non operational, old yatch which was decommissioned in 1997. The Yatch is connected to the Ocean Terminal (a shopping complex with large spread of shopping and eating options)
We spent the rest of the evening waiting for the return bus at Mexican restaurant at Ocean Terminal - this was an authentic Mexican restaurant (not Tex-Mex pretending to be Mex) and in my opinion a must go. Very reasonably priced, wonderful spread. Although we had just 3-4 vegetarian options, they were so good we repeated the order. Chilled out meal by the Yatch and head back to the bus stop. Spend a couple of minutes at 'Pricess Mall' to pick up your souvenirs at the gift shop here.
Vacation ends, in love with the Scotts.