Passion and skill together can weave magic. A closer look at this small team of dedicated artists at Bellerby & Co. Globemakers will tell you all about it. This London-based studio is one of the last remaining traditional globe-making studios in the world.
And if you're searching for a breather on Instagram, checkout Globemakers.
The studio began in 2008 when Peter Bellerby wished to gift a perfect globe to his father on his 80th birthday. When he faced a choice between a mass produced cheap product and an expensive reproduction, he decided to take things in his own hands, quite literally.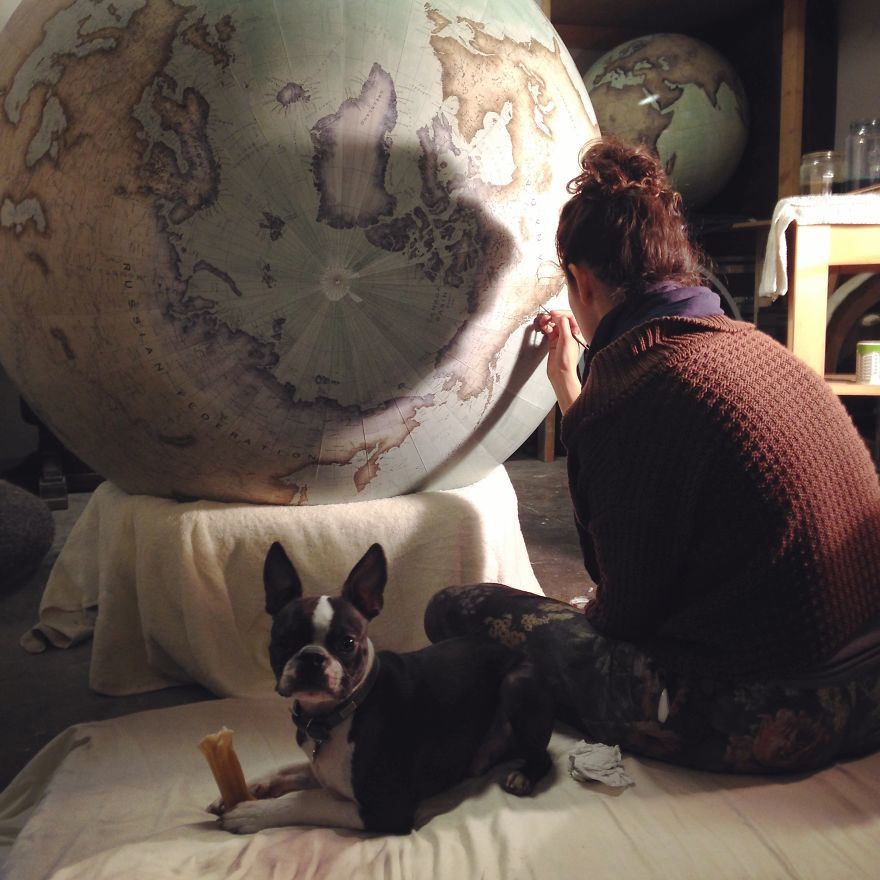 Peter decided to give it a shot and handcraft a globe all by himself. This unusual indulgence became a passion and later turned into an artisan business he named Bellerby & Co. Globemakers.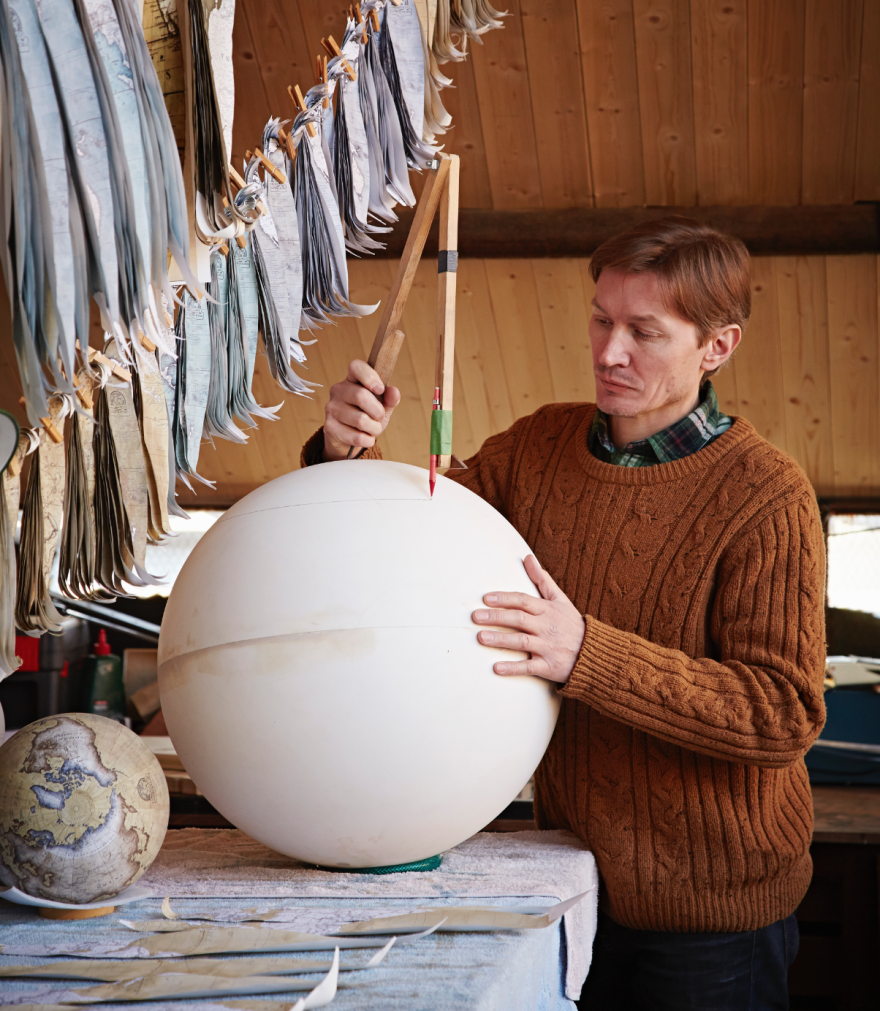 Every new artist in this small team requires almost 6 months of rigorous practice before they start the craft professionally. For them it's an endless process of trial and error.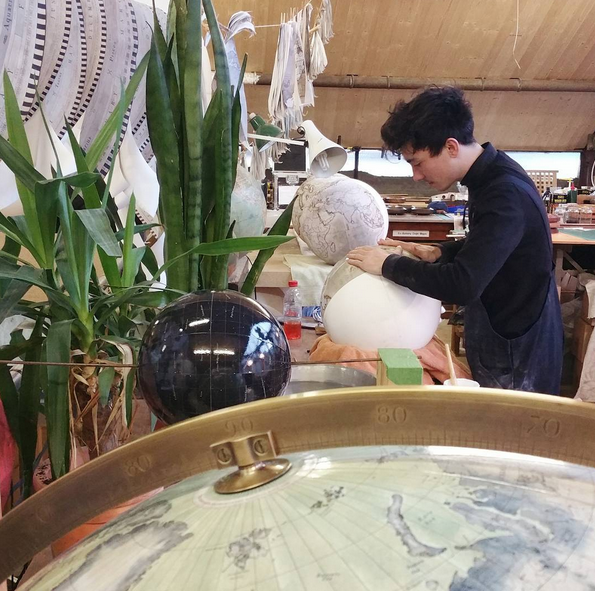 This unique studio has brought back a long disappeared art in an age of mechanical reproduction. Here every globe is made to order and every piece is a phenomenal work of art.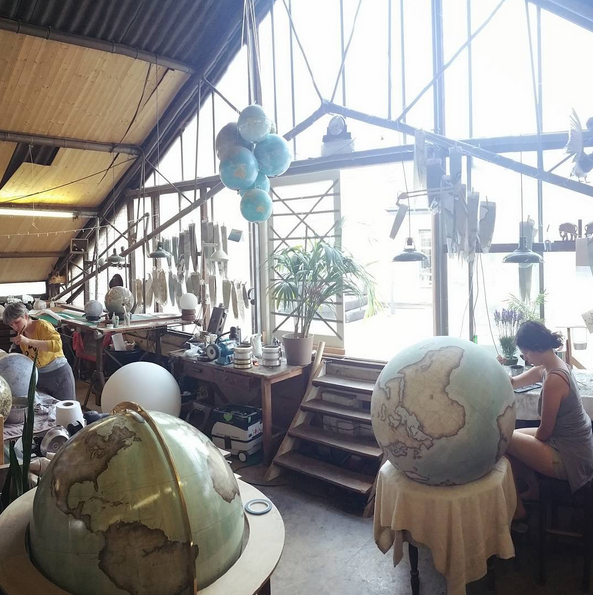 Fix your eyes upon the artist painting the largest globe (127 cm) in the studio named Churchill. From smallest desk globes to the giant artistic quality pieces, this studio is home to unparalleled masterpieces.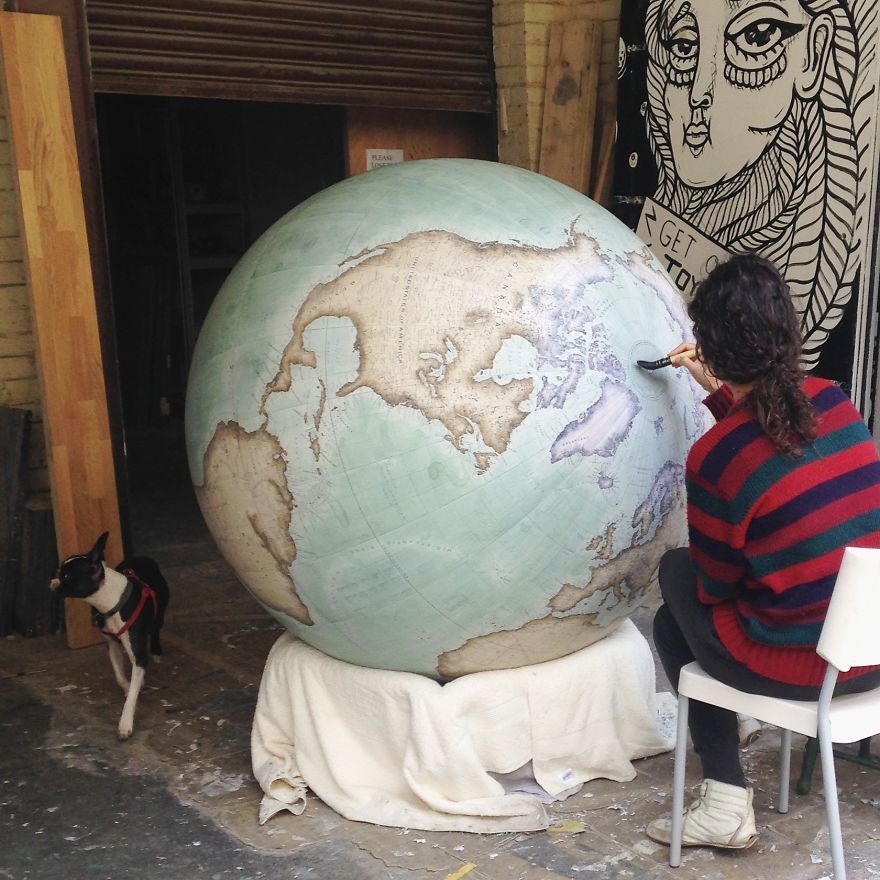 With almost 90,000 followers, Bellerby & Co Globemakers on Instagram gives you a sneak peek into the daily lives of these artists and there's immense insta love pouring out for their beautiful art everyday.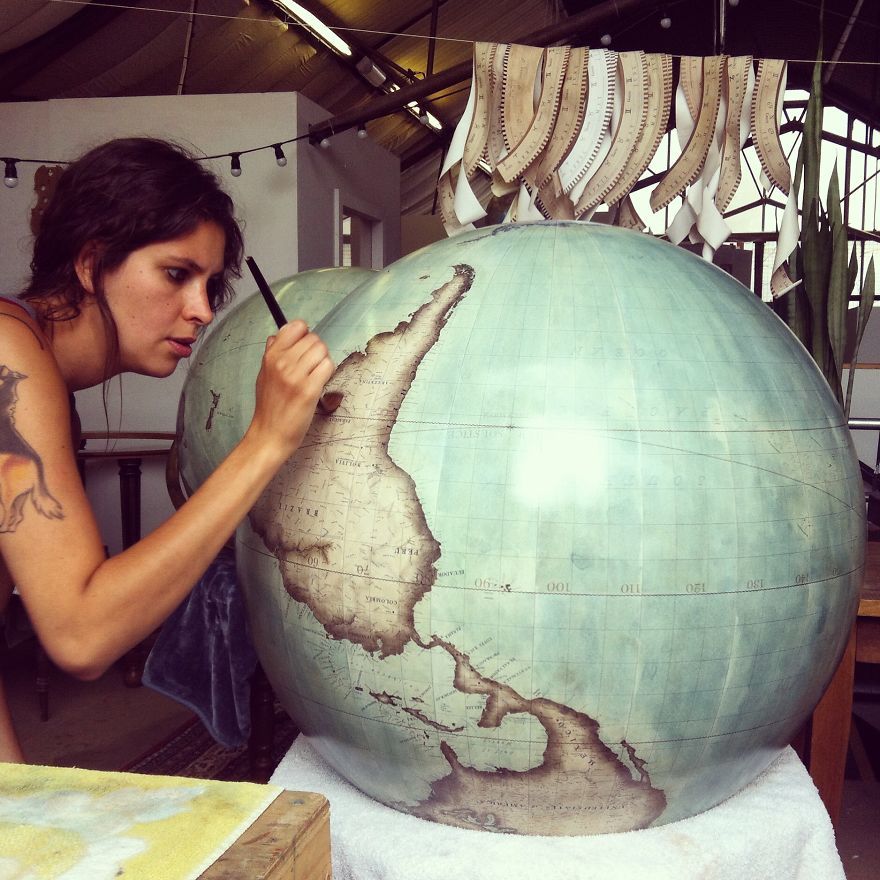 Meanwhile, the office dog, George, steals his share of love amidst the diligent artists busy making a perfect world.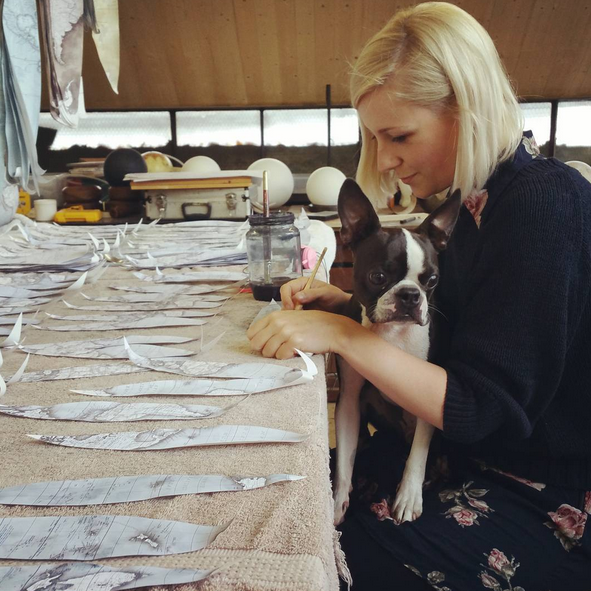 In this age of monotonous reproduction of art, Bellerby & Co Globemakers and their wonderful artists have shown us the value of personal touch. Discover more on their website www.bellerbyandco.com.
Click here to follow them on Instagram.
Share the story. Share the love.
Frequent Searches Leading To This Page:-
globe makers, globe makers in london, globemakers stoke newington, globe makers in india, best globe makers