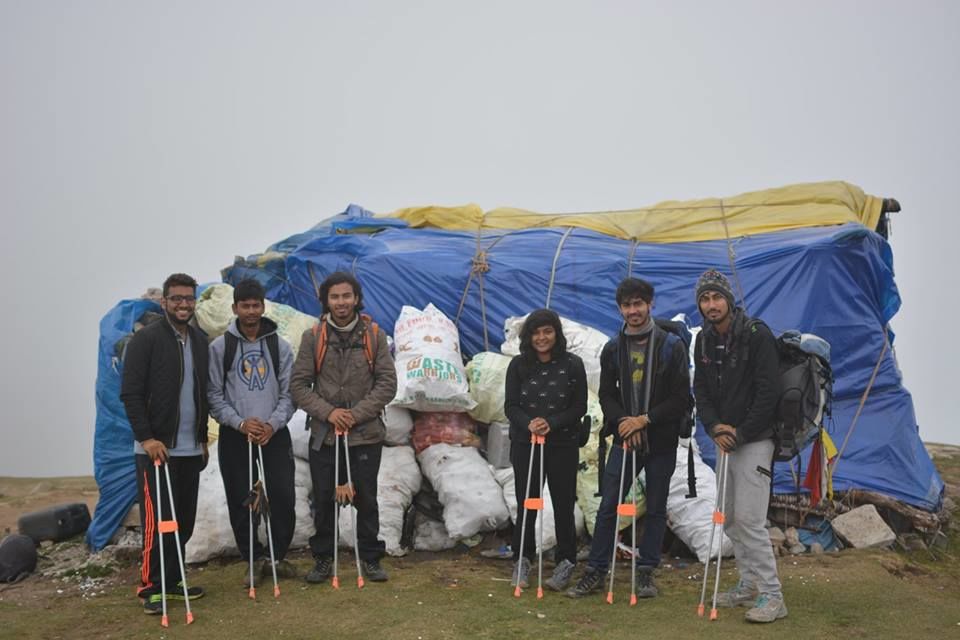 Waste Warriors is an organisation which runs door-to-door for waste collections, distribution and emptying of dustbins, running regular clean-up hikes, keeping communities clean and collecting waste from popular trekking destinations.
India has a massive garbage problem but it's an issue that can be resolved.
The founder Jodie Underhill has a vast array of experience of working with waste both in India and the UK after founding the organisation Mountain Cleaners in April 2009.
So its a request to please consider donating your time as a volunteer, or any monetary donations to keep Waste warriors operating which would be very gratefully received. Donations are a necessity to keep working.
You can donate at-
http://wastewarriors.org/donate-waste-warriors
The Volunteers from Thapar Adventure Club volunteered in 2016 to help the cleanliness drive to clean up Triund. 
Pic Credits- Waste-Warriors Dharamshala