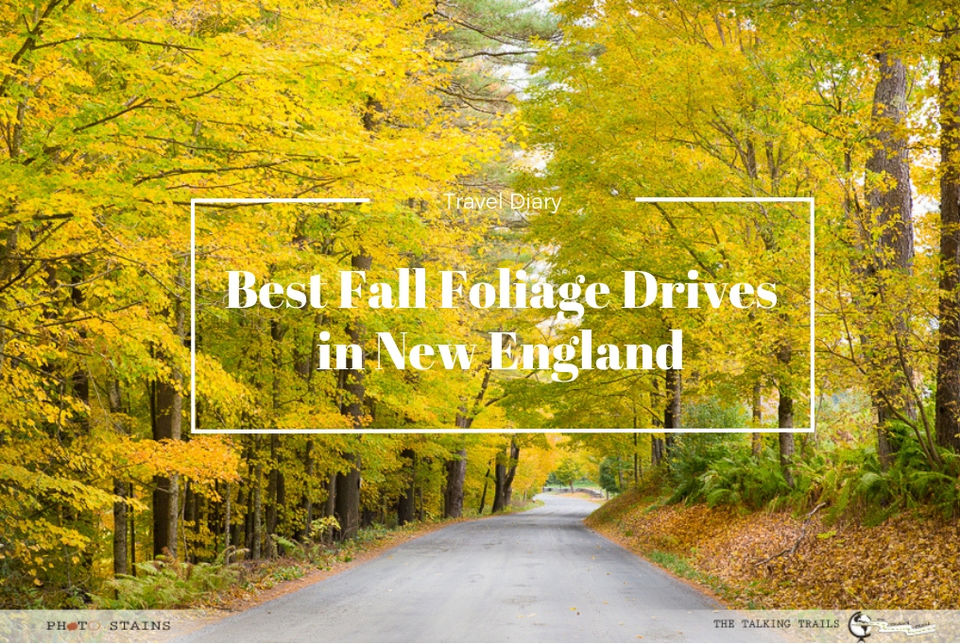 Leaf Peeping season is finally here and from mountain peaks to seaside ports, there are many cities and towns in the Northeast that are great places to see fall foliage. Being obsessed by the changing colors , I am always more than excited for this part of the year , trying to find that tiny village or town which will have those hues of yellow, orange and red. But i hope that my fellow New Englanders will agree that timing is key here. Mother Nature has a mind of her own, and predicting when fall foliage will peak in New England is a crapshoot at best . Every day has such an impact on the colors that if you miss the right spot at the right time – you have missed the frolics of mother nature and now wait for another year to get it right. So if you are planning a trip to north-east to enjoy this color-fest here are the Best Foliage Drives in New England , that are sure to blow you away.
But before I start on where to go , let me address "How to maximize your chances of seeing Fall Colors " – yes i hear you Non – New Englanders :p :
1) Fall colors peak in North and then slowly move to shore. The further north you go, the earlier the peak. Also, leaves achieve peak color earlier at higher elevations. For Maine, New Hampshire and Vermont, your best bet is anywhere from the last week of September through the first week or two of October. In coastal areas , the colors last till the end of October.
2) Each New England state has its own fall foliage tracker that predicts the peak of color in that state. Bookmark those links and make your travel arrangements accordingly. The links that I user , I will be sharing those in the end of blog post.
3) There are numerous factors that influence the rate at which leaves change colors e.g. rain, the amount of sugar in the leaves, the number of daylight hours and temperatures. You might have planned everything right but then a storm just before the weekend might rip the leaves from the trees. So be flexible in your planning.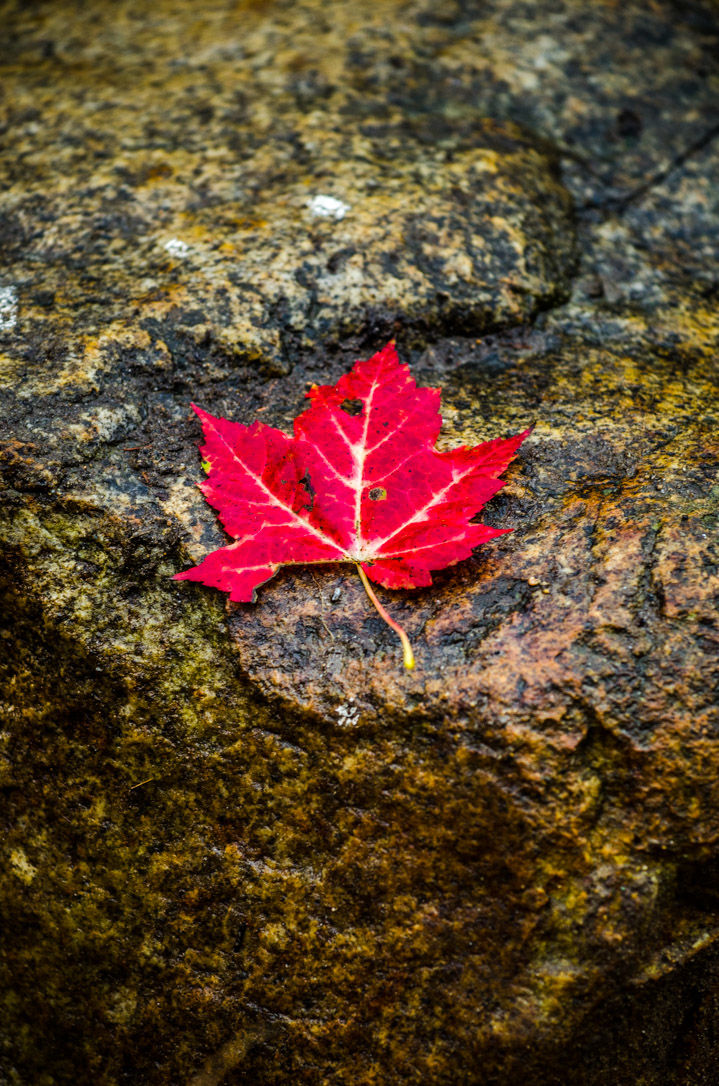 4) If you are not living in New England and just visiting , in general, the longer you plan to stay in New England in the fall, the better your chances of seeing peak color.
5) If you are visiting from outside , renting the car is the best option to chase the colors. That will give you flexibility of driving through the villages , enjoy the fall festivals and if one place disappoints you – move to the other :)
6) You'll find differing conditions along major highways, near bodies of water and in the mountains–plan your itinerary to include varied terrain.
7) Make your trip about more than just leaves so that you won't be disappointed. There's more to autumn fun in New England than peak foliage. Sip hot cider, pick apples, take a hay ride, hike, bike or attend a festival.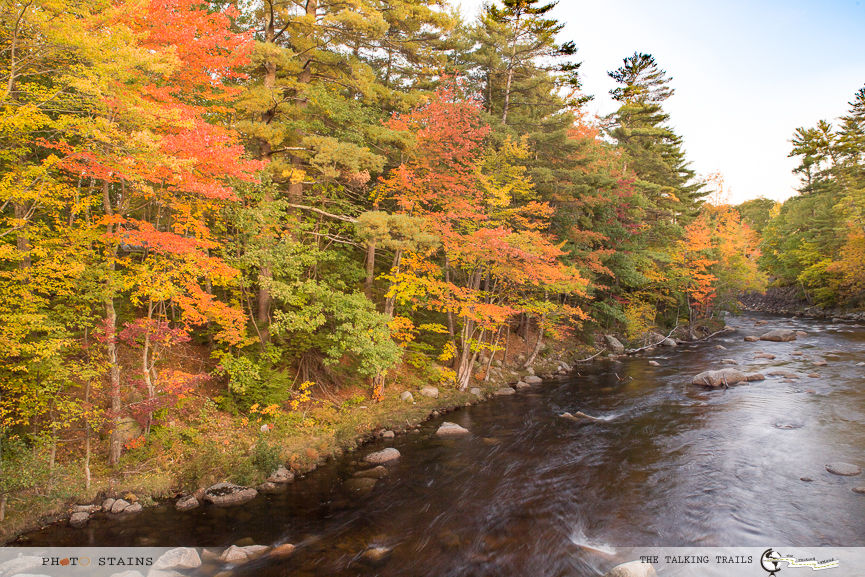 Note : I am blessed to be in New England so I can change my plans willy-nilly. But I do realize that for someone who has to make the arrangements for accommodations that might not be the case. But here is how I would have planned :
Narrow down your favorite state in New England where you would want to see the fall colors – Vermont /Maine/New Hampshire etc. Start tracking the progress of Fall foliage using the local websites. As soon as you get hint of the peaking colors , lock the weekend and book your accommodation ( preferably cancellable as i said there are numerous things that can influence the rate at which leaves change color) – preferably by end of August . Book the car , find the local festivals and get ready for hot ciders and changing colors.
And now the drives. I have listed the main town and the route around it. You can definitely make your own route and enjoy the fall foliage :)
Bethel ,Maine and Route 2 :
This little town and this drive is on top of my list because it is simply spectacular. I don't know if my timing was perfect or that year the fall colors bloomed to their full potential , this place is stamped in my memory as the best fall color destination ever. Bethel is a little resort town right at the border of New Hampshire and Maine. So if you plan a trip here , you can kill two birds with one arrow – you can visit areas around Gorham and Mount Washington in New Hampshire and you can see fall colors at their best in Bethel. Continue further and keep driving on Route 2 via Newry , Hanover till Rumford , you are sure to love the drive and the colors.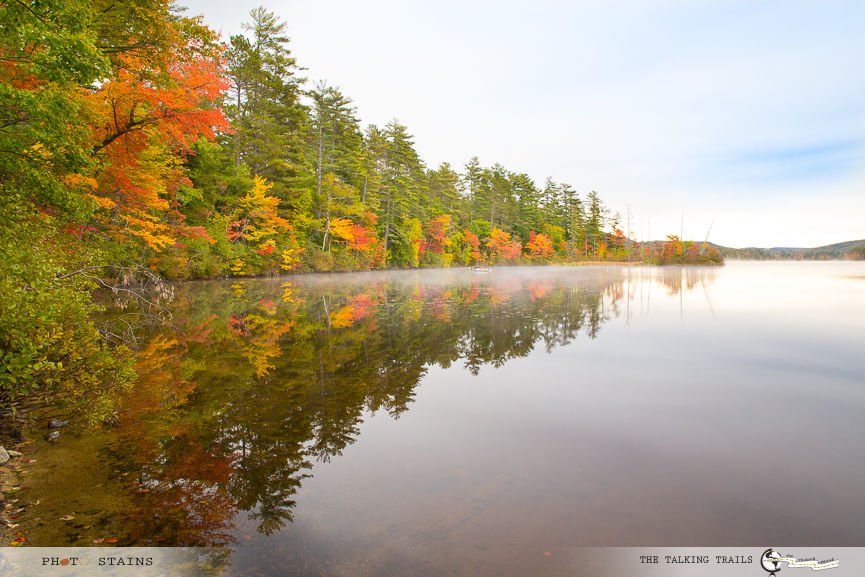 Woodstock , Vermont and Route 7:
If you ask me of all the states in New England , which one is my favorite – It has to be Vermont. And in Vermont if you are chasing the fall colors – head to Woodstock via Route 7. Along Route 7 , you will want to drive from Killington to Woodstock and rest assured you will see some phenomenal colors with country farm setting. Once you reach Woodstock , do not forget to check out Billings Farm and museum which is a working dairy farm and you know what it means – lots of cheese and ice cream all farm fresh. The town also has one of the oldest covered bridges in Vermont – the Taftsville Covered Bridge, built in 1836 to span the Ottauquechee River. Woodstock is also great for walking, with easy paths through meadows or along carriage roads, as well as challenging hikes along the Appalachian Trail. The town is also rich with the best of bed and breakfasts: try the Jackson House Inn or the Village Inn of Woodstock.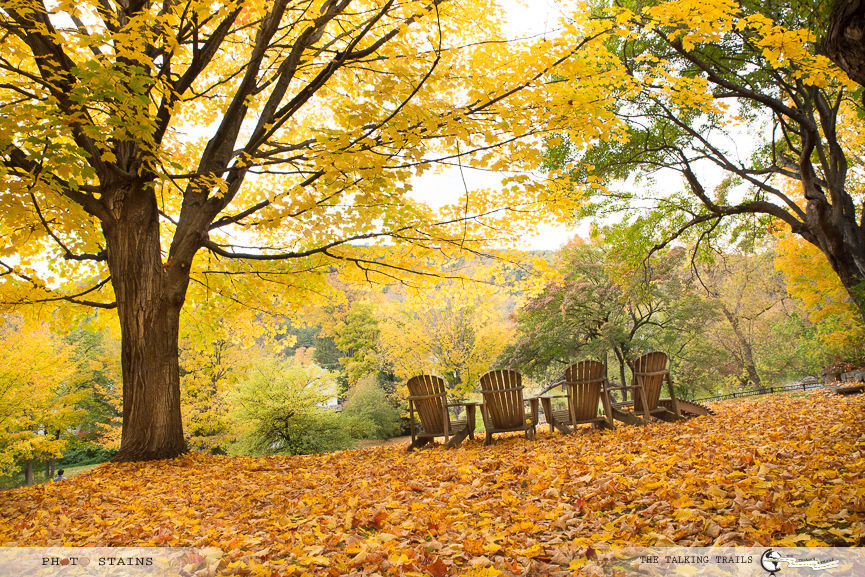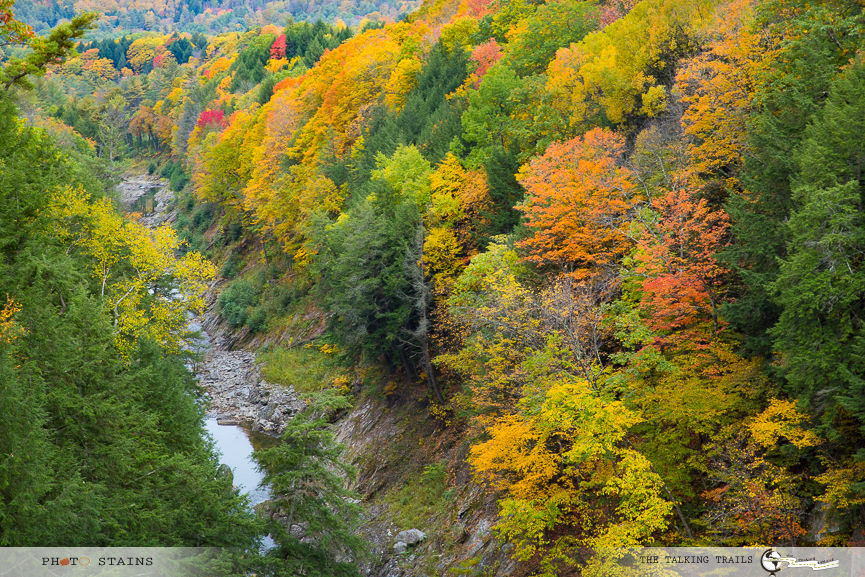 Stowe, Vermont and Green Mountain Byway :
Green Mountain byway is a smaller section of Scenic Route 100 byway which is undoubtedly one of the most scenic routes in the state of vermont. The entire Route 100 takes well over five hours without stop to traverse the full length. But if you just have a day , you should rather take the most scenic section of this drive which is Green Mountain Byway which ends in quaint town of Stowe. And did I mention , Stowe is the Go-TO Fall heaven of New England. The Green Mountain Byway provides stunning views of open meadows, farmland and forests, all with a spectacular mountain backdrop. Historic homes, farmsteads, villages, mill sites, the Waterbury Reservoir and three state parks are accessible along the route as is the area's most prominent natural feature, Mount Mansfield – Vermont's highest peak – which will give you ample opportunities for recreation. SO if you are looking for a sure shot way of enjoying the fall-colors in multiple backdrops , you have to put this in your bucket-list.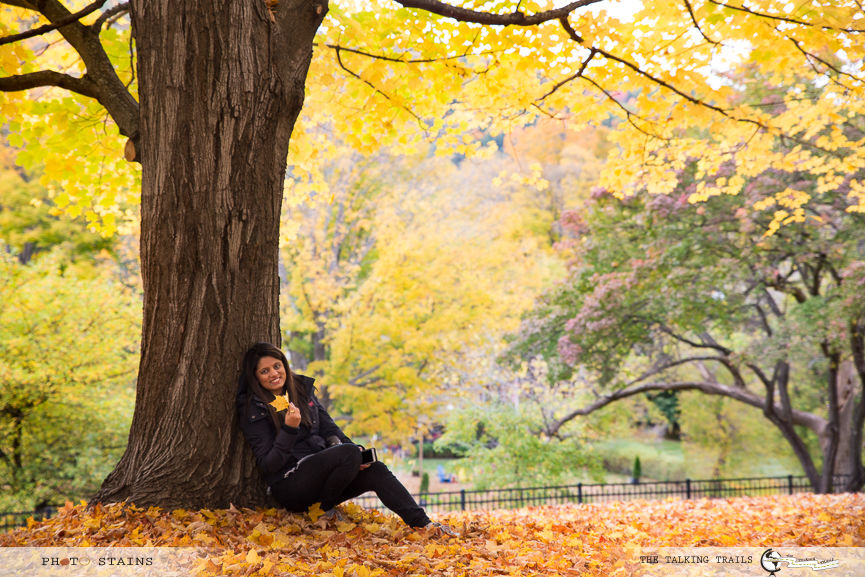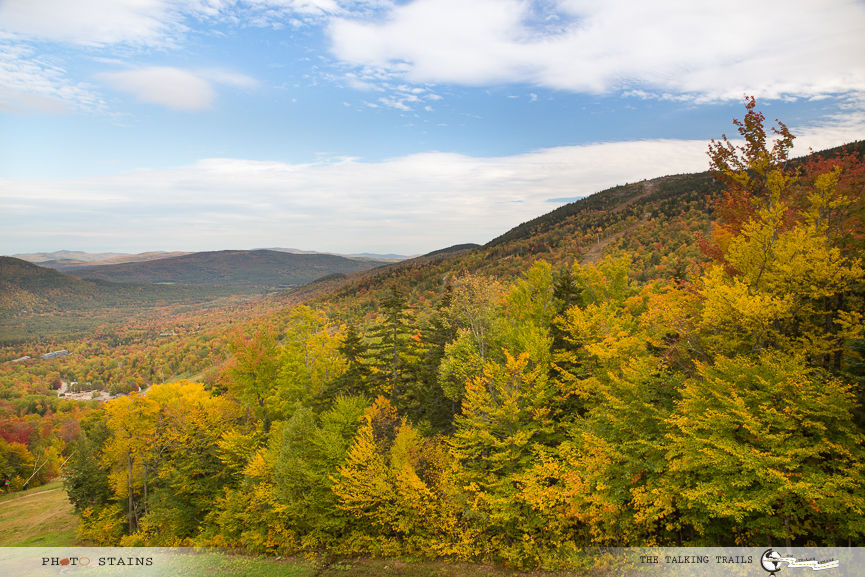 Camden , ME and Coastal Route :
I always associated fall colors with mountains and hills and lakes. I had never imagined that coastal towns can look so pretty as well. Camden is one such coastal town , which will really surprise you. This southern Maine coastal drive starts in Brunswick and heads Down-east along Route 1 to Camden. There are countless possibilities for detours down the "fingers" of coastline. If you want taste of some local festival , head to BoothBay Harbor to celebrate Damariscotta Pumpkinfest & Regatta which generally takes place on Columbus Day in October. A stop at Pemaquid Point and its famous lighthouse in Bristol is must as this place is wonderfully beautiful. Finish the drive in Camden, and ascend to the 800-foot summit of Mount Battie, where spectacular views are enhanced by the foliage that runs right down to the harbor.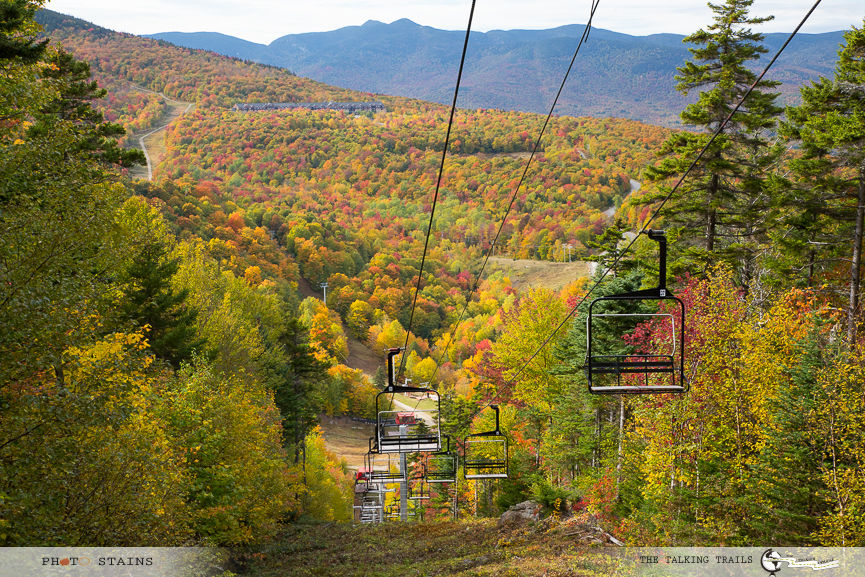 WilliamsTown, MA and Mohawk Trails :
The entirety of the Mohawk Trail stretches 60 miles from Millers Falls, Mass. to the New York border, but you'll want to wind through the 42 miles outlined here. The Mohawk Trail, or Route 2, was first used as a path for Native Americans traveling between the Hudson and Connecticut River valleys, according to Yankee magazine. Later, settlers traversed it on horses and wagons, and then, of course, it became a paved road. Today, the quiet country route passes through small towns, curves around breathtaking bends, and invites pause among drivers and bikers alike. You've gotta stop at…the Bridge of Flowers in Shelburne Falls. After only about 10 miles (or 20 minutes) into your drive, you'll pass through this idyllic little town. Grab a parking spot and head over to the footbridge, which is draped with seasonal flowers. A note to November roadtrippers: the former trolley bridge is only open from April through October.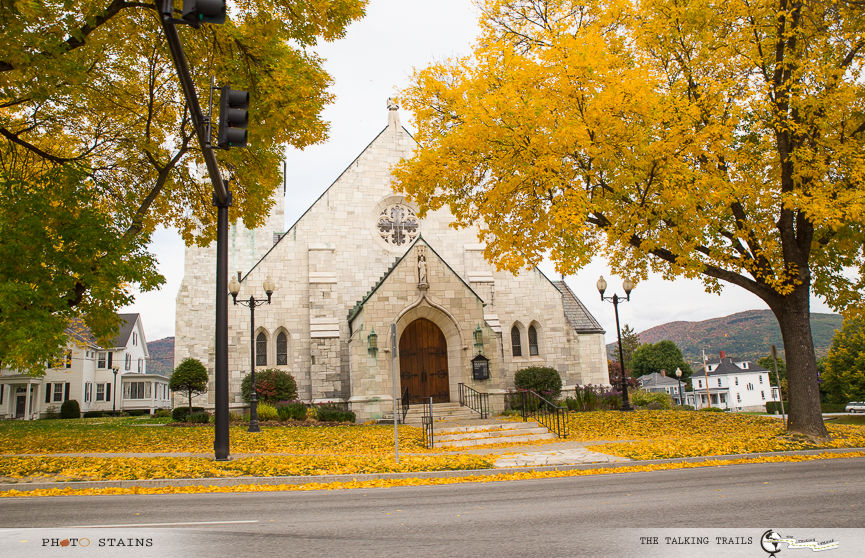 And of-course this blog post would not be complete without mentioning iconic Kancamagus Highway or as locals call it Kanc .
Kancamagus Highway :
Can i just say this is Meccah of Fall Colors. Being in New England and not going to Kancamagus Highway for fall colors is if you loved action movies and never watched Die Hard ???? … ( this metaphor because I am watching this movie right now ???? as I type) . This scenic drive along Route 112, between North Conway and Lincoln literally bursts of the color. On a peak day, more than 4,000 vehicles traverse at least a portion of this famous route. If you are planning to visit , allow plenty of time for your outing, not only because traffic can build up but because there are so many attractions to see and Instagram-worthy photo-op stops along the Kanc . This drive is also great for wildlife spotting specially Moose. If you have time , head to lakes region to have a look at clear reflections around crystal lakes , Winnipesaukee and Squam lakes.
Note : One of my favorite things to do on this highway is to loop across all the picturesque and vintage covered bridges. It provides for beautiful fall color setting to capture in a photo.
I hope this fall you will get an opportunity to visit one of these drives. I have spent nearly 10 years in New England but when it comes to Fall I still cannot say "I have seen it all". If you have been to any of these drives , please share your experiences in comments below. I will also love to hear your favorite fall destinations or drives. Fall is peaking and if you have any suggestions , please message me or leave me a comment below. Lets help each other to see the nature at its best , what do you think? Thank you so much for stopping by. And before you go :
Where are you planning to go this fall?
Here are the Fall Foliage trackers for Vermont , New Hampshire, Maine and Massachusetts .