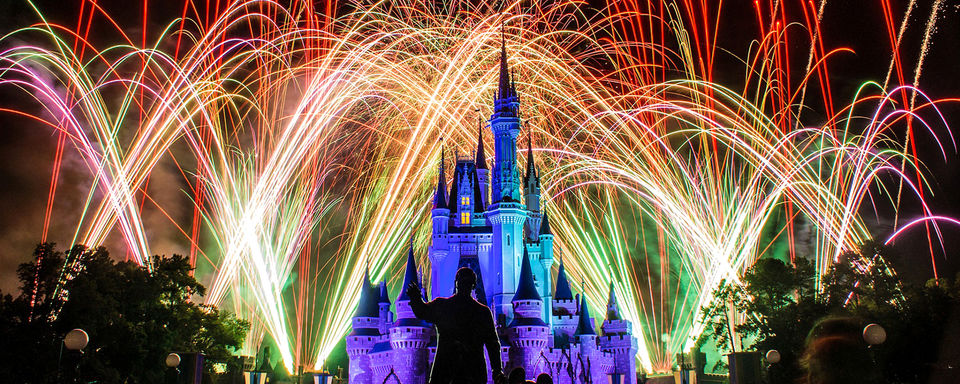 Last month, I visited Disney World for the first time ever and had the time of my life. I've already given you the scoop on my magical experience at Disney, where I stayed and all the great food I ate (you can check out the post here if you haven't already).
Walt Disney World is known for its family-friendly attractions and almost every ride has an interesting story to it. Nonetheless, there are some especially thrilling rides throughout the various parks as well. Having done research on all the rides and shows before hand and with the help of FastPass, we were very pleased that we managed to go on all the rides we wanted to and saw all the shows as well.
There's SO much to say about Disney World that I couldn't fit it all into one blog post. In today's post, I'm sharing with you my list of the best rides and shows at the four major Disney theme parks.
BEST RIDES AT DISNEY WORLD
1. The Twilight Zone Tower of Terror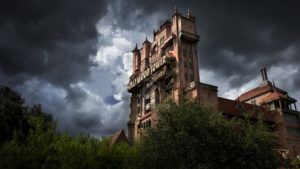 Just in case the name didn't give it away, the Tower of Terror is one of the most thrilling rides at Disney World. Situated in Hollywood Studios, this ride takes you through the spooky Hollywood Tower Hotel, and the creepy storyline causes the right amount of eeriness right before you are thrust upwards and downwards at high speeds. In fact, the drop sequences change with each ride so you can never tell when you'll take the plunge. From start to finish, the Tower of Terror is an extraordinary experience and it was undoubtedly my favorite ride at Disney World.
2. Rock N' Rollercoaster Starring Aerosmith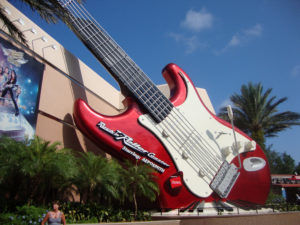 If you're visiting Hollywood Studios, this ride is a must-do. The ride starts with Steven Tyler giving free backstage passes to all the riders; you basically hop into a limo and get ready to go from 0 to 60 in 2.8 seconds. The Aerosmith soundtrack only adds to the overall thrill.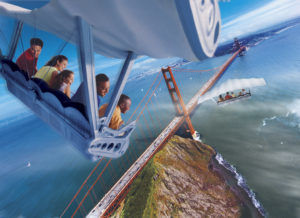 One of the few rides at Epcot, Soarin' lets you virtually hang glide over California. This ride has one of the longest queues (usually about 2 hours in the stand-by line) so you might want to use your FastPass on this.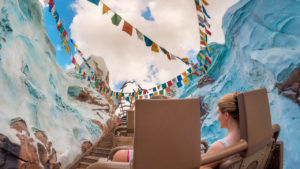 Expedition Everest is a great ride with an interesting story combined with a thrilling rollercoaster that goes backwards. This ride is a must-do for anyone who loves rollercoasters, and it gives a pleasant dose of adrenaline rush amidst all the other attractions in Animal Kingdom.
5. Toy Story Midway Mania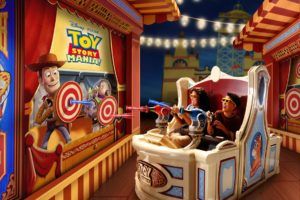 This was one of the most fun rides in Hollywood Studios and I went on it thrice! In this ride, your vehicle passes through a totally virtual midway, with booths offering games such as ring tossing and ball throwing. You use a cannon on your ride to play as you move along from booth to booth, and the player with the highest score wins.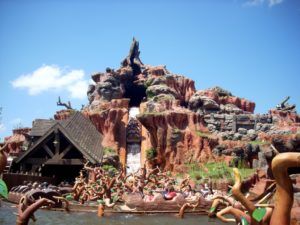 Splash Mountain is one of the most popular rides in Magic Kingdom. It's a classic log flume ride that features a story from Disney's Song of the South, and ends with a big drop into the water. It's loaded with fun animatronics and familiar music that is sure to entertain the whole family. This ride is definitely FastPass worthy.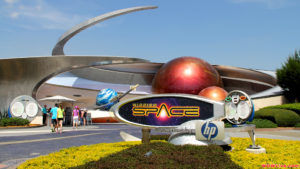 This ride gives you a feel of what it's like to be in space. Mission Space in Epcot is a groundbreaking attraction that stimulates a real rocket launch by delivering unique sensations. This ride isn't very Disney-like but is truly one of a kind.
BEST SHOWS AT DISNEY WORLD
1. Star Wars: A Galactic Spectacular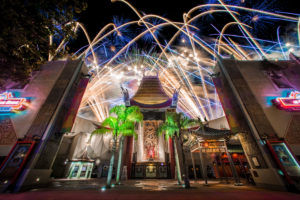 Out of the many fireworks shows at Disney, this one stood out to me the most. This was so much more than just a fireworks show and it was truly mind-blowing in all respects. With the Chinese Theater of Hollywood Studios as the backdrop, this Star Wars Spectacular is an amazing experience not just for Star Wars fans, but for everyone else too. The music makes the entire experience ten times better. I'm just so glad we got to see this show because it was officially supposed to start only a week after we visited Disney World.
2. Wishes Nighttime Spectacular (and Celebrate the Magic)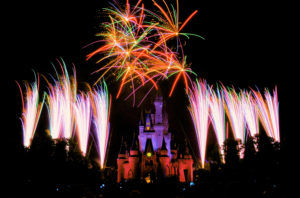 A trip to Disney World is not complete without seeing the extremely popular Wishes fireworks show. It's preceded by Celebrate the Magic, a fifteen minute long light projection show, which projects all your favorite Disney characters on the iconic Cinderella Castle. I was simply in awe of the show and the way the Castle came alive, in sync with the musical score.
Wishes, as the name suggests, is a fireworks show about making wishes come true. In those twelve minutes, the Disney storytellers transport you to a magical world where you truly believe all your wishes do come true. It's nearly impossible not to shed a tear as the show dazzles you with the most stunning visuals combined with classic Disney music that will leave you in awe.
3. IllumiNations - Reflections of Earth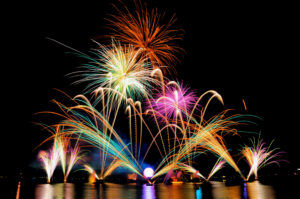 IllumiNations in Epcot is an astounding display of technology, pyrotechnics, fireworks, laser light and classic Disney storytelling all focused on Mother Earth, and is not to be missed. It's amazing how each nighttime show at Disney is so different yet they all manage to blow your mind. Although the show was delayed by an hour, it was definitely worth the wait.
4. Festival of the Lion King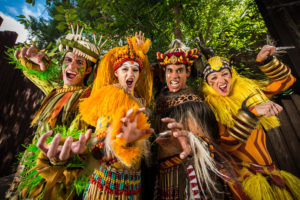 Maybe it was my childhood nostalgia but I really enjoyed myself during this show. The Festival of Lion King at Animal Kingdom shines the spotlight on all your favorite Lion King characters while you enjoy live songs from the movie. Fun audience interactions blend with incredible acrobats, dance numbers and stunts in a truly memorable performance.
5. Finding Nemo - The Musical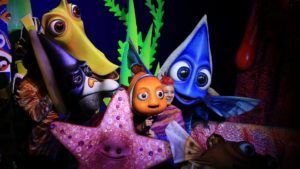 This 40-minute Animal Kingdom show follows the story of Finding Nemo. Park goers of all age groups enjoy this adventure under the sea with Marlin, Dory, Crush and Nemo. The performers sing original songs while piloting larger-than-life puppets through a vibrant seascape. This is definitely worth watching, not just for the magnificent sets and costumes, but also for the wonderful performances.
Special Mention: Space Mountain, Kilimanjaro Safari, Indiana Jones Epic Stunt Spectacular, Beauty & the Beast - Live on Stage
Disney World has so many more amazing rides and shows and if time permits, you should definitely try and cover all the rides and attractions.
If you ever plan a trip to Disney World, these are definitely my recommendations for the rides and shows you cannot miss. If you want to know more about where I stayed in Orlando, my gastronomic experience and my top 5 tips to make the most of your time in Disney, do check out my previous post.
To check out more photos and videos from my vacation, follow me on Instagram, Facebook and Twitter.
This blog was originally published on 'Blog Of The Things'