When we were shortlisting honeymoon destinations, we went through the usual places that are suitable for the winter: Mauritius, New Zealand, Tanzania and Latin America. But somewhere at the back of my mind, I had recollection of my wife telling me about her childhood wish of going to Disney world. We met ten years ago so of course it seemed a bit silly to consider it at this age! I was also oddly concerned about what our friends and family would say. But then nothing about our relationship has been conventional so why start now. Much to her delight, I booked our flights to Orlando and decided we would spend a week in Disney world. Too long you think? Turns out the time's never enough in Disney!
If it's your first time in Disneyworld, there's a few things you should know.
1) It's practically a city: Disneyworld is spread over 110 sq km, has 4 Disney theme parks, 2 water parks, 35+ hotels and several other amenities.
2) Stay within the area: Orlando is quite far from the parks and you need cabs to get around even within Disneyworld so choose a hotel that's just there to save cabfare and time.
3) Choose your hotel carefully: We looked at several Disney resorts but to be honest the service and amenities are no match for name brand hotels like the Four Seasons.
4) Be ready to eat terrible food: We are both vegetarians and tend to eat healthy so the over-processed, too salty fast food available across the parks wasn't edible.
5) Pack comfortable clothes and shoes: my Fitbit clocked over 18k steps a day and we never got a chance to wear our nice/formal clothes. Jeans and sweatshirts are enough!
Now that we've gotten that out of the way, here's how we spent our week.
We bought a four park ticket so we could visit each of the parks during our stay and spaced them out so we could save the best for last. Disney has an amazing app that lets you buy tickets, book fast pass in advance, check wait times and get your photos as and when they're purchased/clicked. Be sure to get the app when you start planning.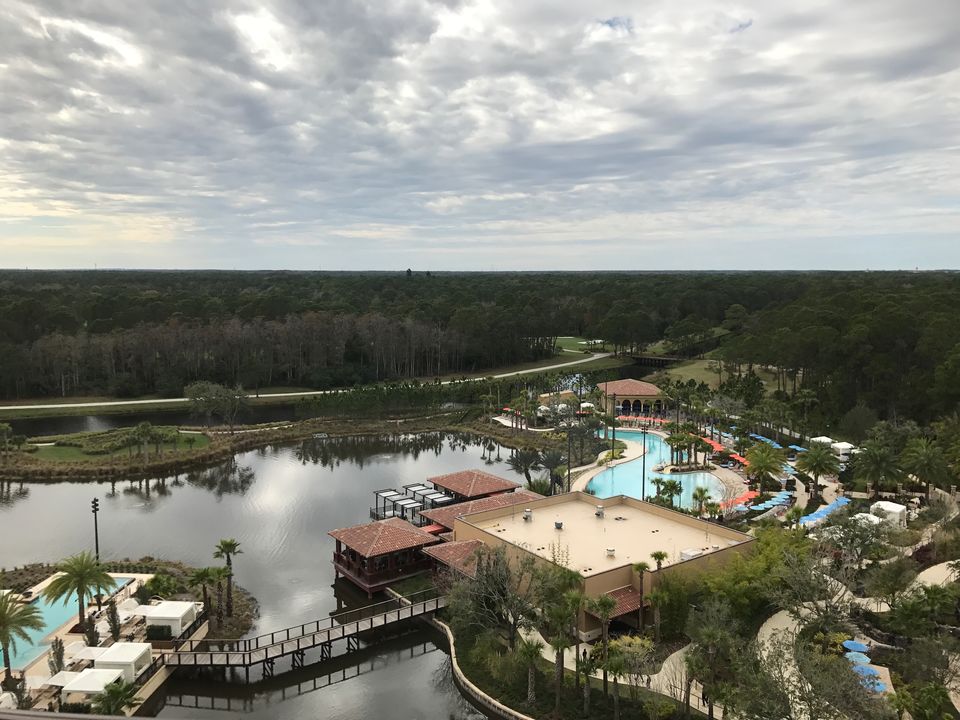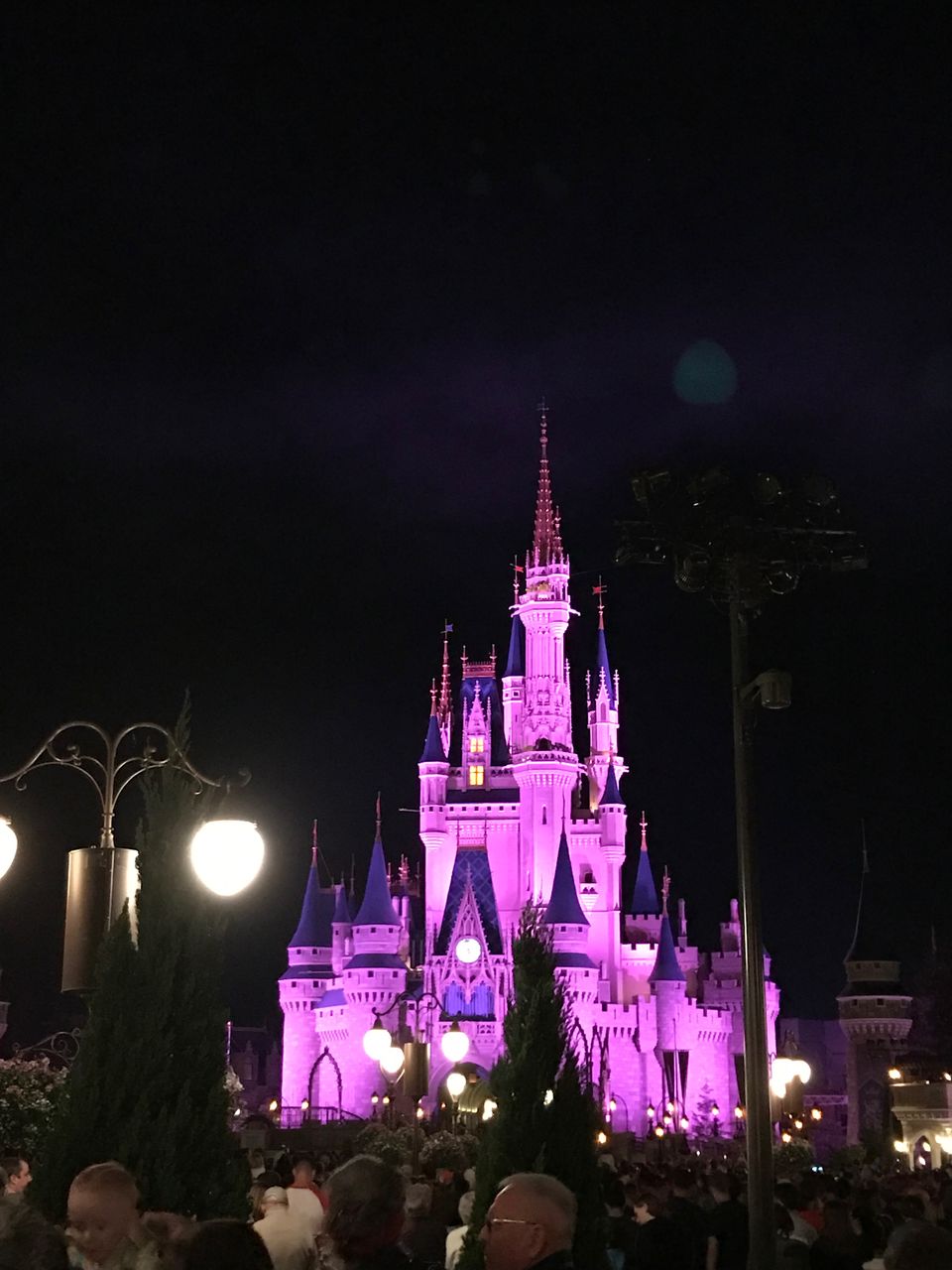 We chose the Hollywood studios park first because we were still jet lagged and didn't want to do a bigger park, afraid we might miss some of it! To make it easier for you to plan, I'm going to make this quick.
Must-Dos: Hollywood tower hotel, rock and rolla coaster
Tips: Buy the photopass for your entire stay and you can ask any Disney photographer to take beautiful photos of you that you can then download from the app. Super helpful if you're on a honeymoon and don't want awkward selfies as the only photos you have together.
Eat At: Mama Melrose's
Rank amongst 4 parks: 3rd
The second day was spent in the Animal Kingdom park! This was loads of fun. It's like a zoo with rides. Being animal lovers, we really enjoyed our time here. Almost every ride was worth the wait and we were constantly surprised by interesting animals or beautiful birds.
Must-Dos: Wildlife express, Everest expedition, Awakening of the tree of life (show), Bird show, Riverboat ride.
Tip: Walk to all the animal viewing areas to see everything from river otters to tigers.
Eat At: Yak and Yeti
Rank amongst 4 parks: 2nd
I have to say this was the most disappointing of the four Disney parks. All our friends had mentioned Epcot as a must do so we were probably expecting it to be more fun than the other two parks we had already seen. Epcot is dry, grey and steely. It's not cheerful or playful like the other parks and the rides aren't grown up enough to justify how boring it is! This was the first time we left a park before sunset because we just weren't feeling it
Must-Dos: Space mountain
Tip: Look out for art exhibits or other events at Epcot- it's usually the most 'adult' park of the four
Eat At: Starbucks!
Rank amongst 4 parks: Last/4th
This one day made our entire 17hour flight to Orlando worth it. I'm so happy we saved the best for last. The Magic Kingdom is just that - magical! The minute you walk through the gates, you are transported to Disney idyll. From the buildings to the streets and the people - everything is perfectly out of a Disney movie. It is also the busiest of all the parks so try and get there early. The two things that made this day were first, meeting Mickey for a celebrity autograph - after a 55min wait in line to see him, believe me, he really is a celebrity! And second, the fireworks display at night. The show is called 'when you wish upon a star' and it is nothing short of spectacular. Be sure to stay back after dark for this. Disneyworld is the second largest consumer of explosives after the military in the U.S. and the fireworks display is testament to that disturbingly impressive fact.
Must-Dos: Everything! But definitely Magic mountain, it's a small world, nighttime fireworks and Meet Mickey
Tip: If you have an extra night, you can take a private boat from the Contemprary resort to the middle of the lake to watch the fireworks. A friend gifted this to us and it was surreal!
Eat At: Plaza restaurant
Rank: Unequivocally #1
In sum, Disneyland was a fantastic choice for a honeymoon. We got to be kids for a week and it's given us a lifetime of silly smiles for every time someone asks "So what did you do for your honeymoon?"