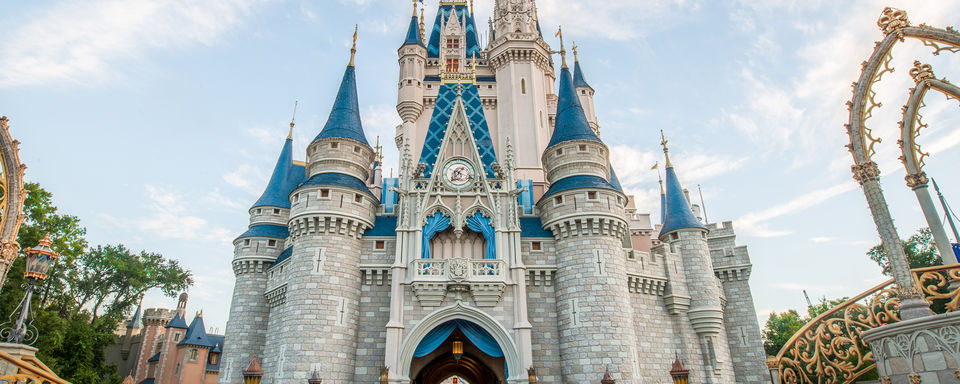 After procrastinating for quite a while now, I'm finally here with my first travel blog post. As most of you may already know, I visited the US this summer with my parents and brother and it has undoubtedly been the best (and the longest) vacation we've ever been on.
Our first stop was Disney World in Orlando, and that is what today's blog post is about. Visiting Disney World was a childhood dream of mine and it was just one of those places I never really thought I'd go to, especially as an adult, but needless to say, I had the time of my life there. From the minute you enter your resort, you're transported to a magical Disney world and it's truly the happiest place on Earth.
Just to break down our itinerary in Disney, here's what we did each day:
We chose to stay at Disney's Art of Animation Resort and were so happy with our choice. The resort is divided into four sections: The Lion King, The Little Mermaid, Cars and Finding Nemo. The resort is full of animation motifs, with details that suggest various stages of the animation process. We were put up in The Lion King Suite and loved our room! Everything in our room, from the beds to the bathroom to the carpet was Lion King themed and looked so adorable.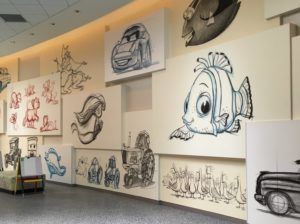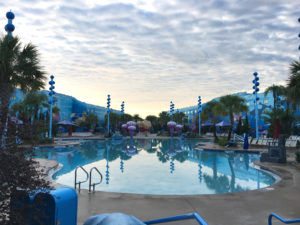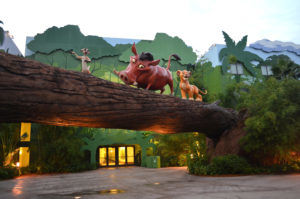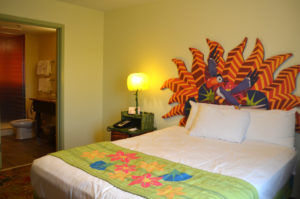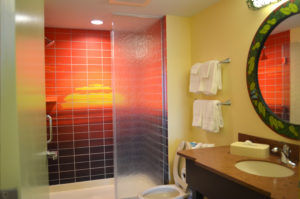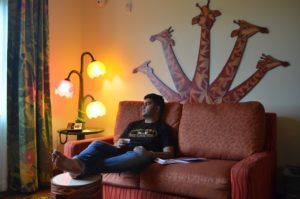 Apart from our first day in Orlando, we hardly had any time to spend in the resort because we were at the parks from morning till night. Each park had its own charm and it's so hard to pick a favorite. What I particularly liked about the rides in general was that each ride had a really interesting story to it, making it all the more special. Also, the rides are designed for everybody. In fact, to my surprise, my parents went on almost every ride at Disney.
All the parks had an amazing variety of restaurants and cuisines to choose from. We couldn't get reservations to the more sought after restaurants like The Cinderella's Table but we did make a reservation at The 50s Prime Time Café at Hollywood Studios. The diner offers classic American food in a TV themed setting. The food was delicious, and the ambience and the staff (who were always in character) added to making the experience fun and memorable.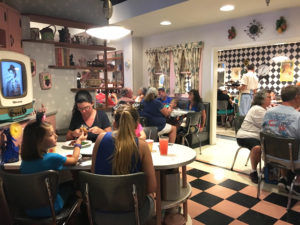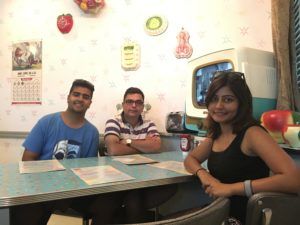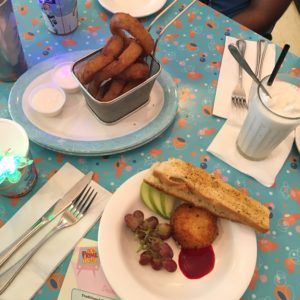 My time at Disney was way better than I'd imagined it to be as a kid. Have you ever been to a place where you feel like you can stay there for the rest of your life and never get bored? Disney World definitely seemed like that to me and it truly lives up to its tagline - ' The Most Magical Place on Earth'.
For all the people planning a trip to Disney World, I thought I'd share a few tips to make the most of your time there:
1. Stay at a Disney Resort
Disney resorts might be a bit more expensive than resorts outside but they're a great way to experience the magic of Disney full time. Not only that, all Disney resorts also provide transport to and from the parks, making it very convenient to commute. Also, staying in a Disney Resort gives you access to the extra magic hours at parks, so more time to go on rides (with lesser crowd). They also offer complimentary airport transportation service. Lastly, you get free magic bands if you stay in the Disney Resort so that's pretty cool too.
2. Make good use of the FastPass+
FastPass+ is Disney's reservation system that allows guests to book advance reservations for experiences and attractions in the park. Don't waste your FastPass on rides that barely have any waiting. Make sure to book rides on FastPass at least a month in advance and do some research to see which rides have the longest lines. You can learn more about the FastPass here.
3. Make dining reservations 180 days in advance
If you're keen on dining with Cinderella at Cinderella's Royal Table or with Belle at Be Our Guest, you have to make reservations way in advance. The slots open up precisely 180 days in advance at 7 AM Orlando time and fill up within minutes.
4. Consider getting the Memory Maker
Memory Maker basically lets you get any number of photos taken by professional Disney photographers situated at various locations within the Disney Parks. Granted, it is a little expensive, but I felt it was truly worth every penny. Firstly, it makes it very convenient not to carry a camera with you at all times. Secondly, the picture quality is amazing. And lastly, they offer something called Magic shots, where they basically add a bit of Disney magic to your pictures. Also, you can get pictures that are taken on various rides, which you'd otherwise have to pay for.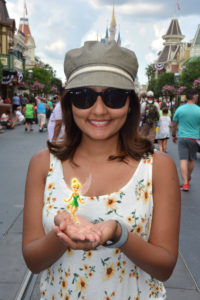 5. Get the My Disney Experience App
This app made everything so convenient; from making FastPass reservations to checking your pictures taken via the Memory Maker, you can do it all on this app so I highly recommend getting this if you're going to Disney.
I think I need to take a minute here to talk about how amazing the Disney Magic bands are. We were each given one magic band when we checked into our resort and each band had our names inscribed on it. The bands are truly magic; they act as the key to your room, your ticket to enter the park, and they can also be used to make payments to buy stuff at the park. Not only that, they can also be customized to your liking and act as great souvenirs.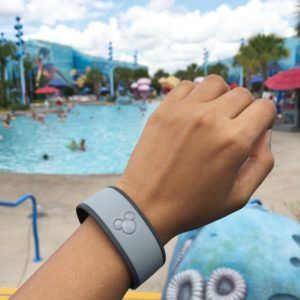 I had a blast reliving my memories of Disney as I wrote this post and I hope you enjoyed reading this as much as I did writing it. And if you're planning a trip to Disney, I hope this post was helpful (you can always reach out to me via email or social media if you want to know more). With a little planning, it's easy to go on all rides and make the most of your time at Disney. To check out more photos from my vacation, follow me on Instagram, Facebook and Twitter.
You can check out my post on my favourite rides and attractions at Disney World here.
This blog was originally published on 'Blog Of The Things'