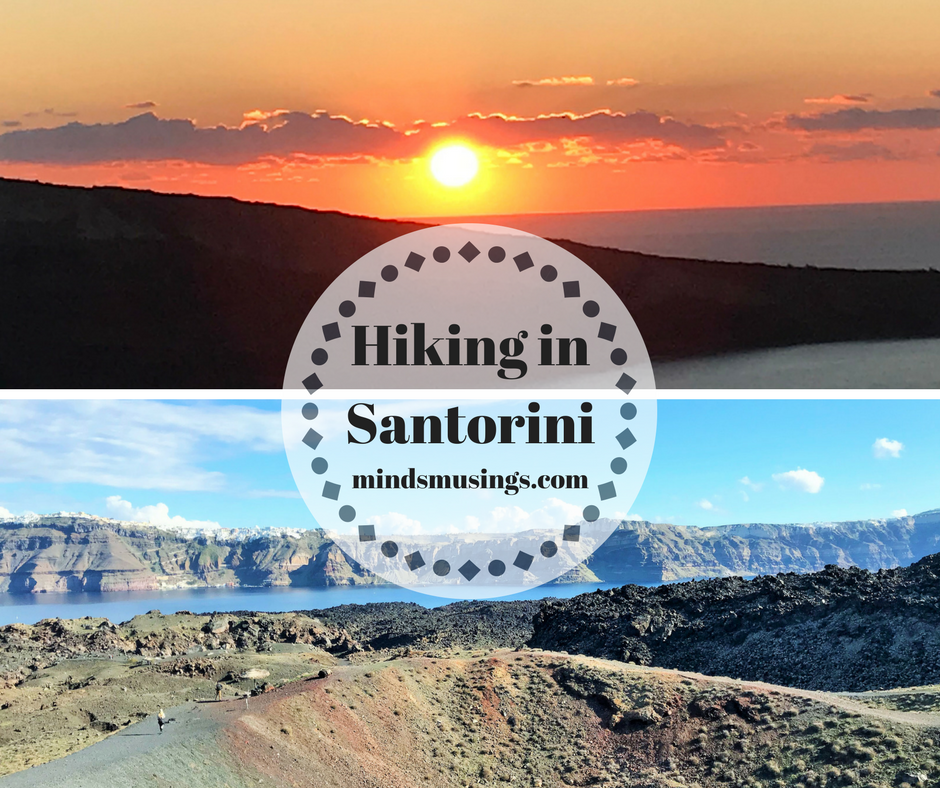 Whenever we think of Santorini, Greece; the first thing that comes to our mind is the famous blue domes. But the Greek island of Santorini is not only limited to its blue domes, beaches, and wineries. Hiking in Santorini is another popular and a must- do activity in Santorini.
Hiking in Santorini is one amongst the top things to do in Santorini in winters. If the weather is not extremely windy and it's not raining then the best way to explore Santorini is on foot. In winters, with warm sunlight and cool winds, Santorini walks are very pleasant. Personally, I feel that walking/hiking in Santorini is the best way to explore all the beautiful nooks and corners of this beautiful island.
Tips for Hiking in Santorini in winters
1. It's important to stay hydrated while hiking. Always carry sufficient food and water with you for these Santorini walks. When it's sunny, you will feel really thirsty while walking. Another thing to remember that you might not find many shops on the caldera trail so be prepared accordingly.
2. Make it a point to carry a warm jacket with you. Santorini is very windy in winters. And when the winds are too strong it gets really cold. Secondly, you might need those warm jackets after sunset. Post sunset the weather becomes cold really fast as all the heat from the sun is gone.
3. It's important to wear proper walking shoes while hiking on the caldera trails or on other Santorini walks. Sandals or flip-flops are not an ideal option for the uneven and rocky terrains.
4. Always carry your sunglasses while hiking. Admiring the caldera views without sunglasses can be difficult in the glistening sun.
5. Don't forget your sunscreen lotion while hiking. If it's too sunny, your skin will get a really bad tan, even in winters. If the heat is too intense, you might even get sunburns.
6. Do check the weather forecast before planning a hiking trip in Santorini. In winters it might not be possible to hike if it's too windy or if there is a prediction of heavy rains.
7. If you are going around Christmas time, on 25th and/or 26th December hiking in Santorini is one of the best things to do in Santorini; as a majority of the attractions will be closed on these dates.
Hiking in Santorini – Four Walks to Do in Santorini