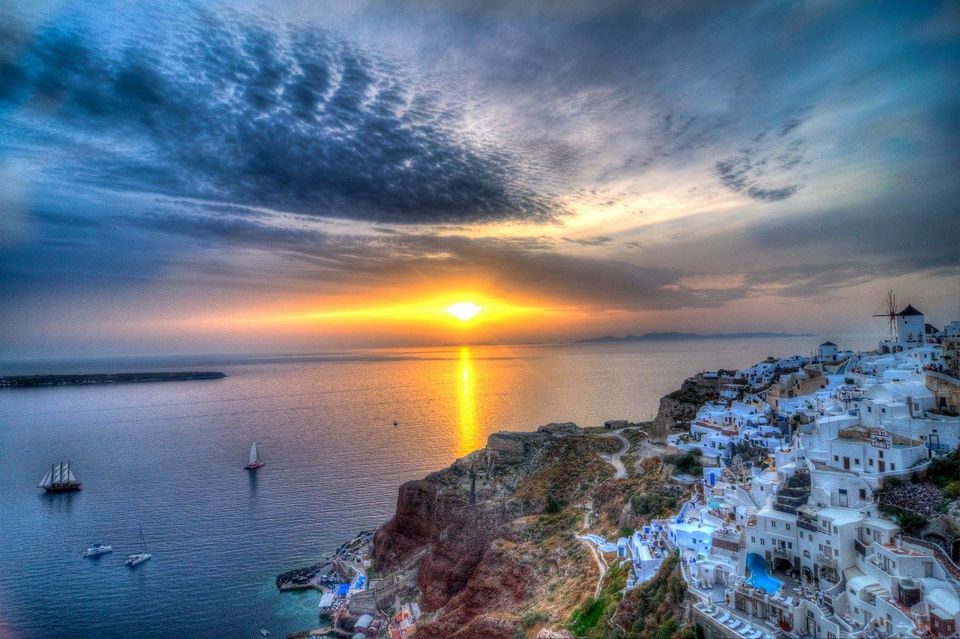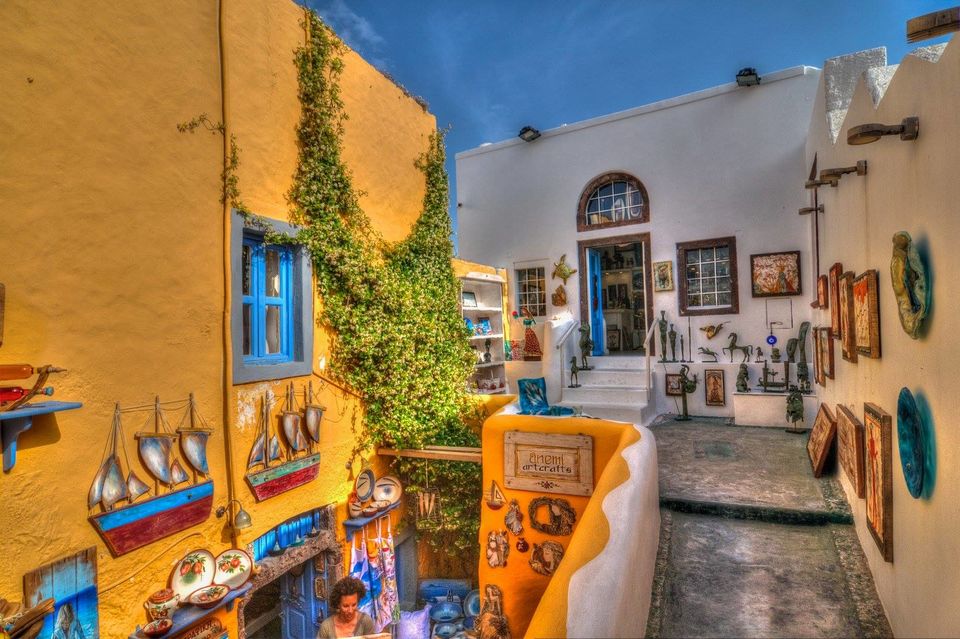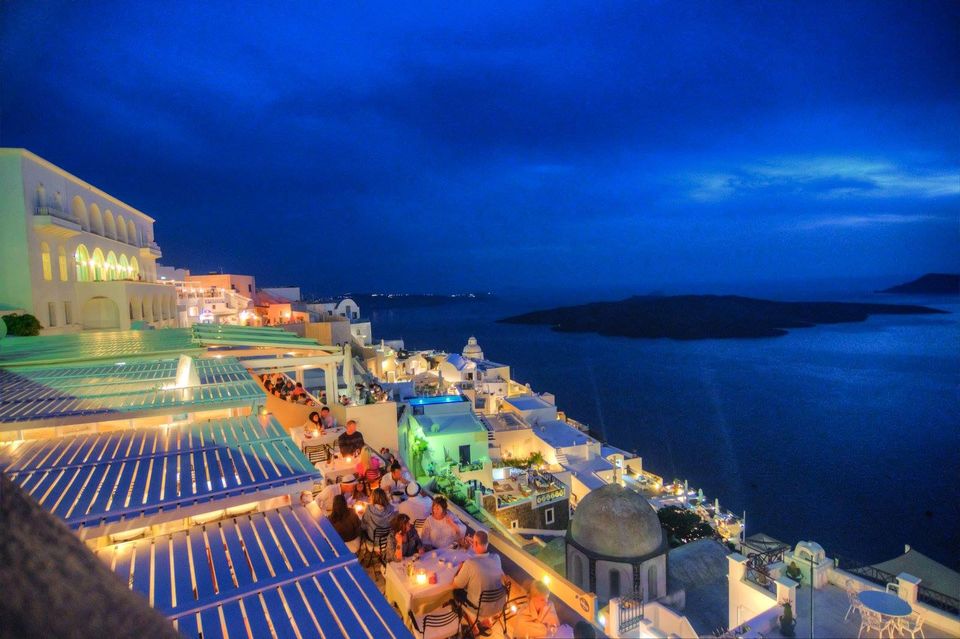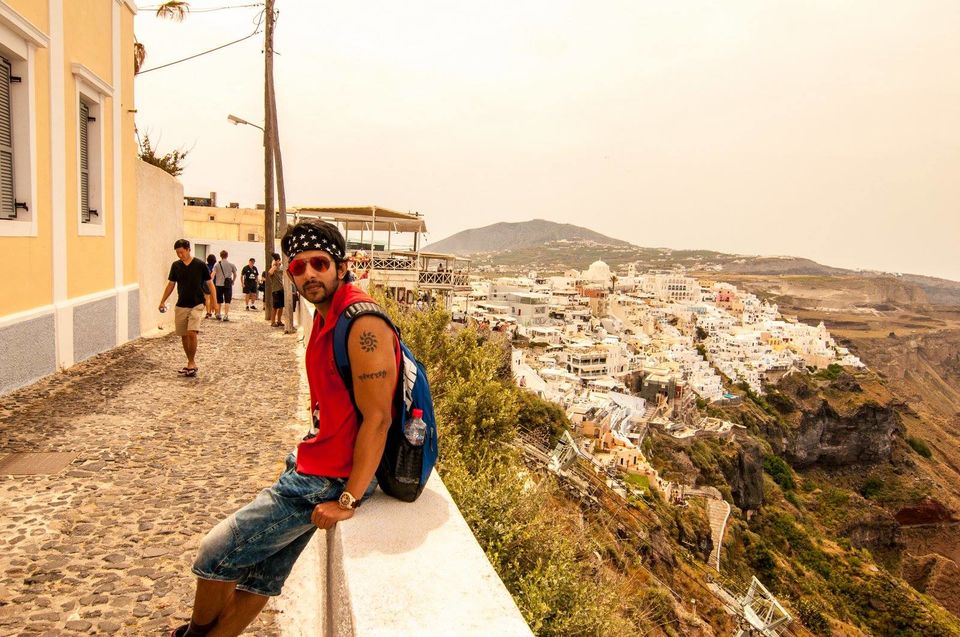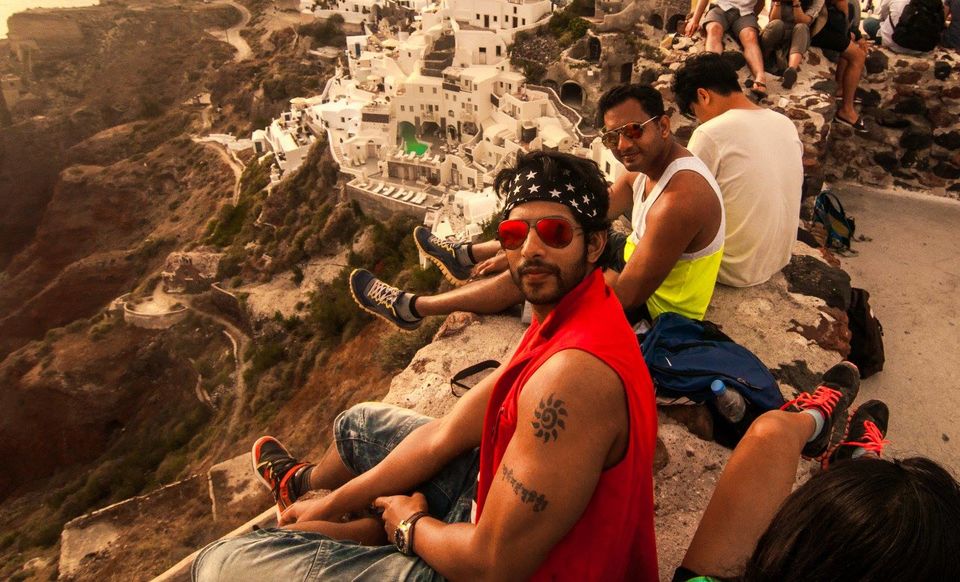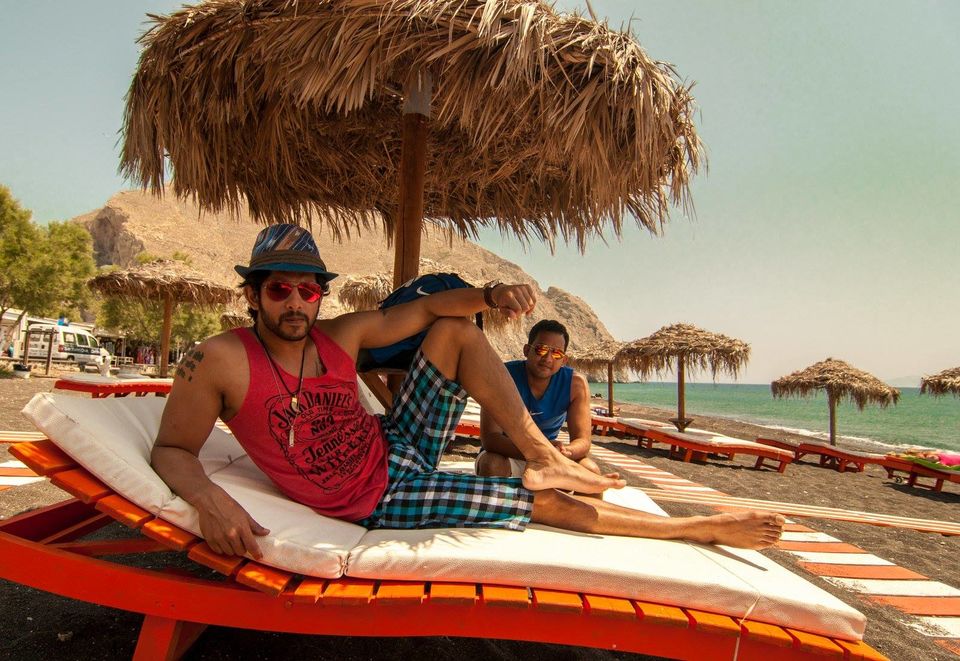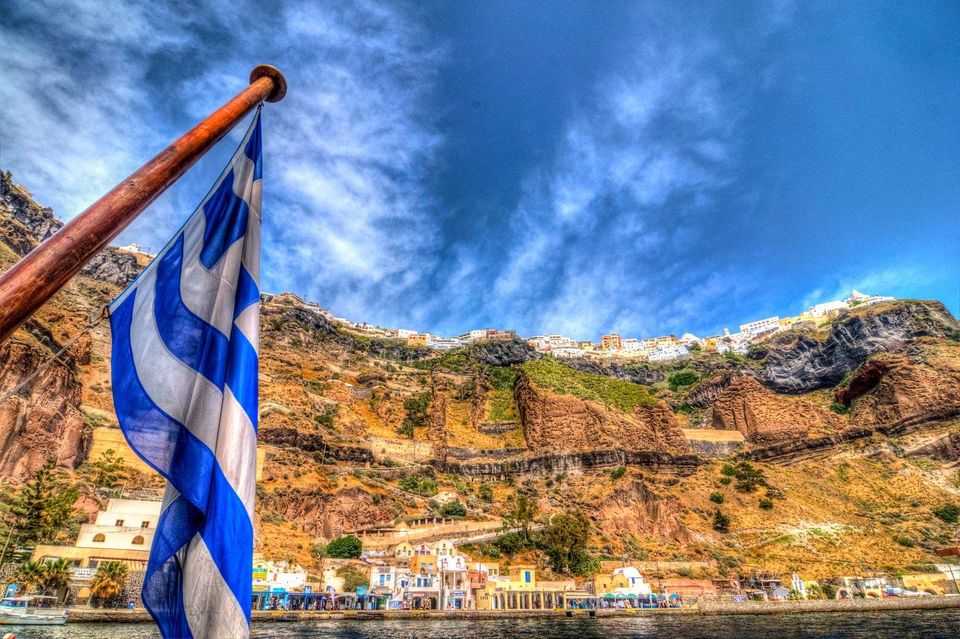 On the 20th of May 2015, Me along with my wife and cousins boarded Etihad airways to Athens via Abudhabi. The trip to Cyclades was on my mind for 5 years now and for some reason we kept postponing. I was glad i could finally make it to Greece.
We reached Athens on 21st morning, and got on Aegean airlines flight to Thira(santorini), If u want to fly into the island i recommend booking tickets well in advance as the flights r the first to sell out. Also one more tip is to travel to Greece in shoulder months (may, Sept, early Oct) when everything is open , weather is pleasant and u get to avoid the maddening crowds. We stayed in aroma suites in the village of Fira.
The first look of santorini was nothing short of spectacular. Whitewashed buildings with an awesome view of the caldera. Felt unreal. We spent the first day exploring the town of fira and settled down to drinks early evening in our balcony with a great view of the volcano.
The next couple of days were spent exploring the villages of Imerovigli, firostefani and Oia. Each village had its own charm and character. We did the 9k hike from fira to oia on the third day. If u are moderately fit i recommend u to do this hike . And yes, please pack sunscreen as it quite expensive in the islands. When it came to the food it was sheer indulgence. Gyros,souvlakis,crepes and greek yogurt and chocolate tarts were staple diet , and be prepared to put on a couple of pounds while in santorini. You wont regret it.
On the other side of the caldera u can find unique beaches with black colored sand. Perrissa , Kamari and Red beach being the most popular ones. Transportation is pretty good and u have a choice. U can take the bus to anywhere on the island from the main bus station in Fira. Alternate means of transport are scooters and ATV's which are available for rent.
I'll conclude by saying, Santorini is one of its kind and u haven't seen or touched beauty till you have visited this wonderland. It will make you fall in love all over again.