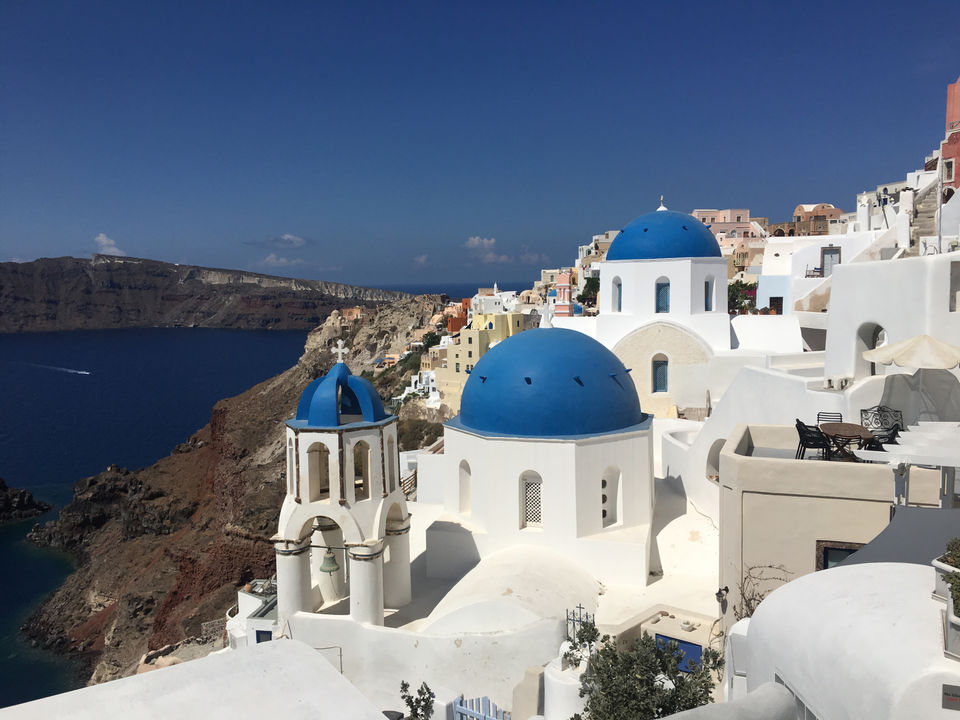 'We wander for distraction,
but we travel for fulfillment.'
The blue domes of Santorini are a regular feature across the spread of the top travel magazines and surely are at the top of any travelers top destinations. But, reading about the place and surfing through its images is one thing, being physically present in the city to witness its charm is another.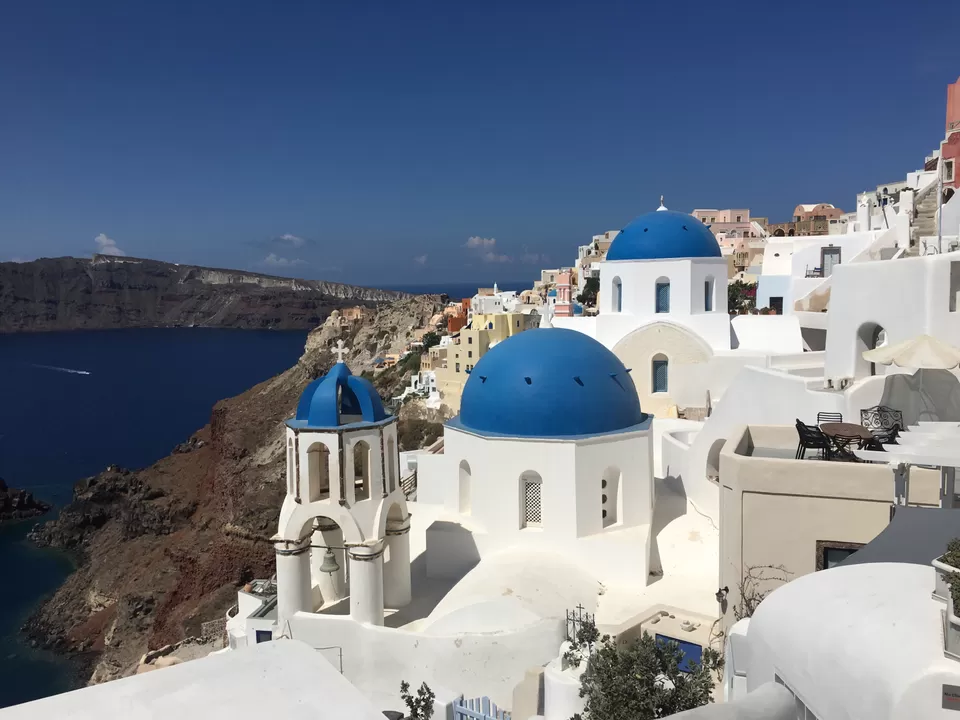 The iconic white and blue colors of the buildings in the Aegean islands are symbolic of the Greek flag, well at least that is the obvious assumption one would be most likely to make. But, once you dig in and start talking to the locals, you will realise that the entire picturesque cityscape is a result of a blue-tinted cleaning agent called, 'loukaki', which is used to wash clothes. Being the most generic dye that could be obtained in a majority of the households, blue became the colour which was painted upon the whitewashed buildings.
In terms of its architectural characteristics, typical arches and domes form the most widespread feature in the city.
The Cities!
The major cities of this island are Fira, Oia, and Thira -Fira being their capital. However, Oia houses most of the tourist attraction points, the most picturesque sunsets and a view of the entire island being on view from here. The famous 'Blue Domes' are located here, with labyrinths of narrow cobbled streets bustling with tourists.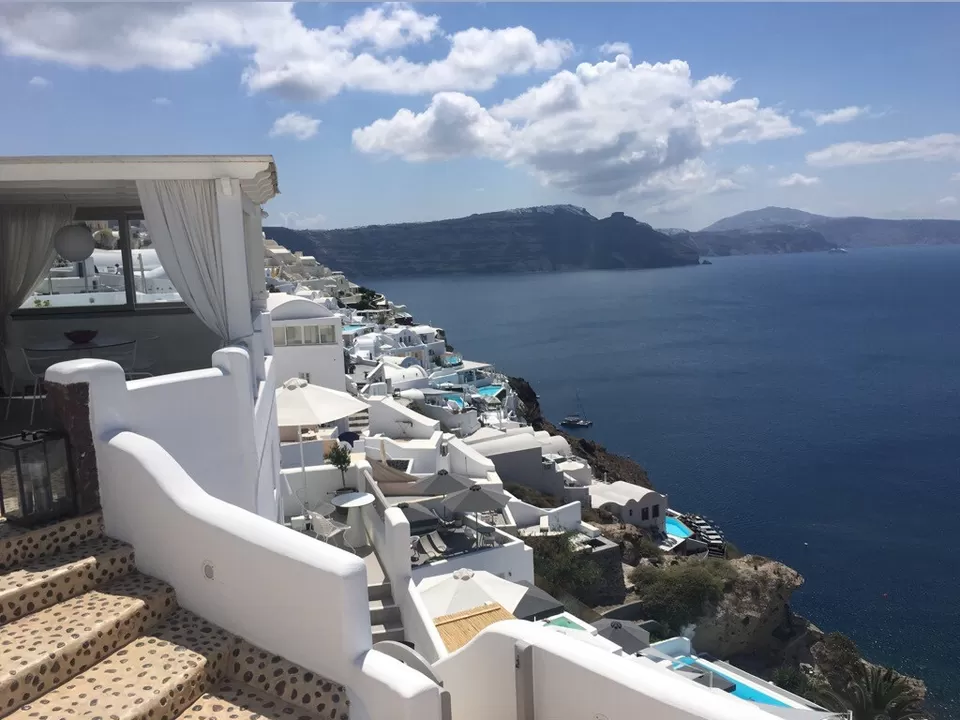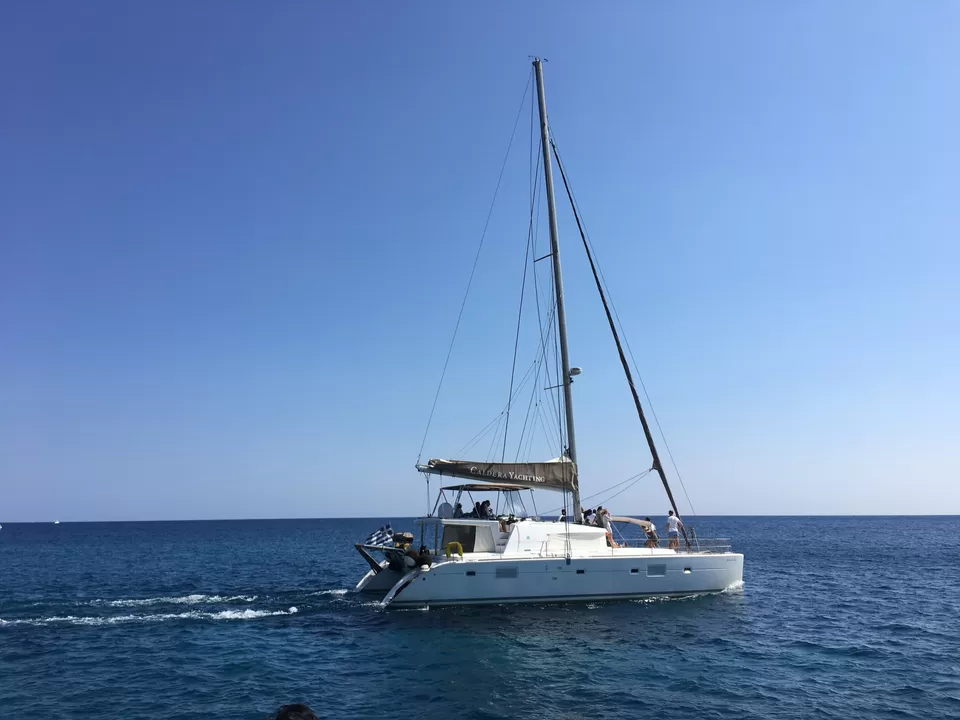 Fira houses street cafes, restaurants, coffee shops and shopping centers -it being the most important area in the city in terms of economy and employment opportunities.
Its topography.
The island is divided into two parts, one where the houses are on the cliffs that is, facing the volcanic mountain and overlooking the 'Caldera' (the crescent landform that is formed due to volcanic activity). The other half of the island is rockier and more rugged than its touristic counterpart, hosting a majority of the beaches. Perissa and Perivolos are the major black sand beaches and are a must visit for the unique experience-the sand consists of weathered pebbles rather than sand.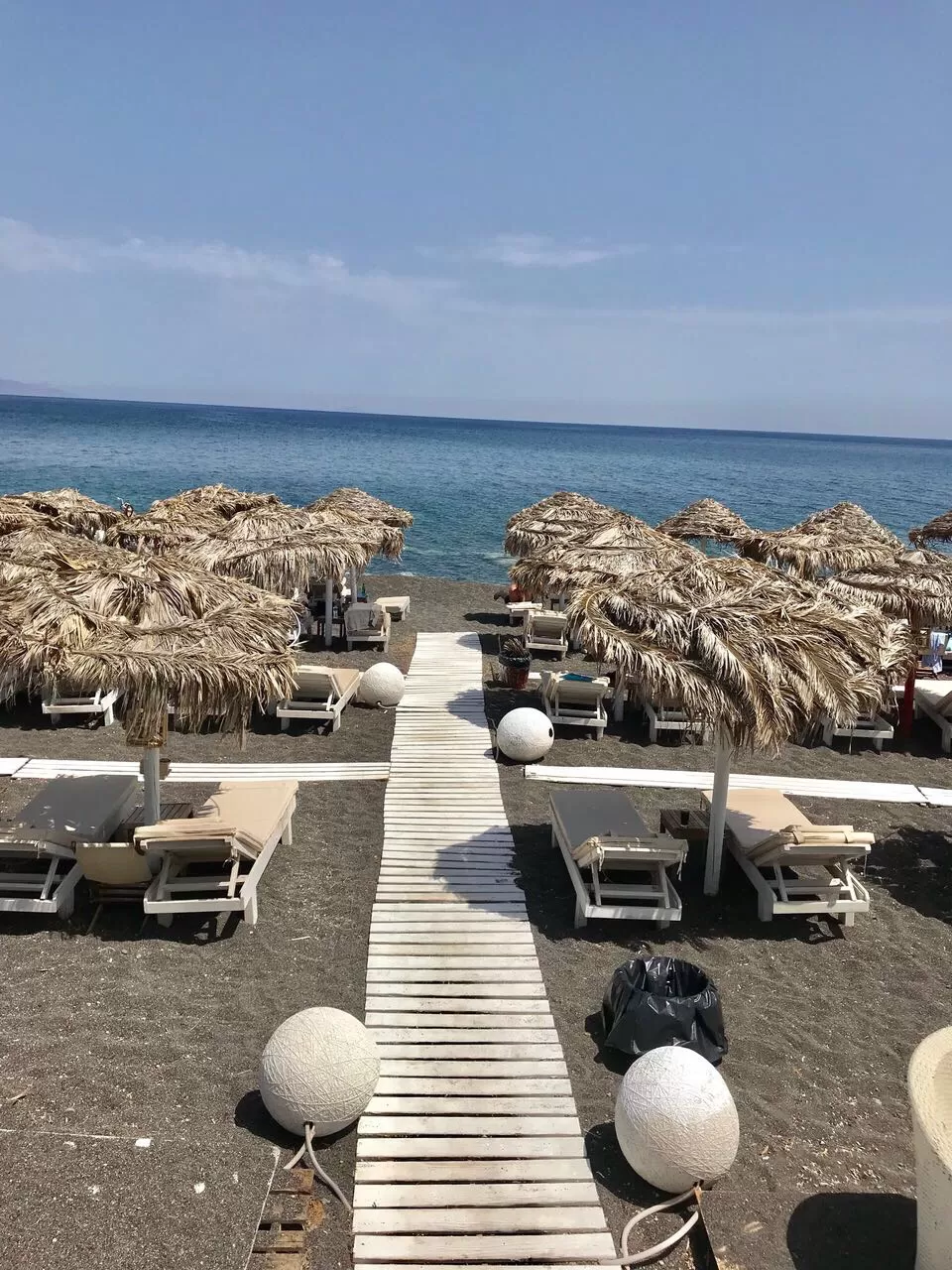 Cities like Imerovigli, Firostefano, and Fira host most of the cities' meager population of about 30,000 people.
Santorini has become the crescent shape due to the explosion of the volcano around 2000 BC, the remains of the same have been stored in the Akrotiri Museum. The village of Perigolos translates roughly to 'Tower' in Greek and is the highest suburb Of Santorini.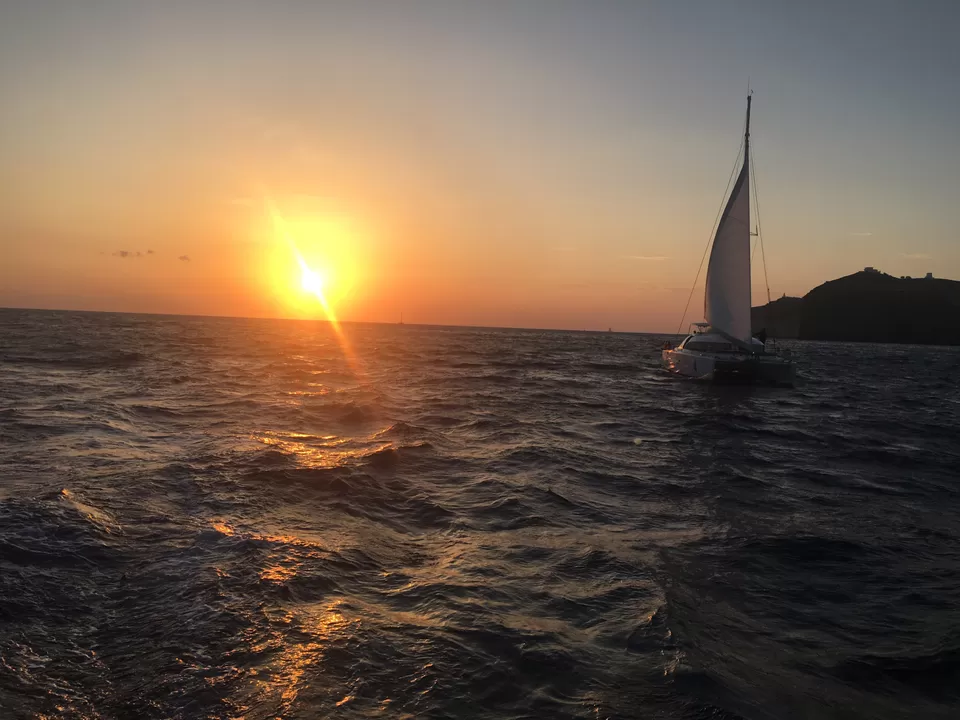 Vlychada is one of the ports that is used for boarding the vessels to enter the Caldera. The hot springs between the two parts of the volcanic island are a must visit especially via the yacht services provided by the centers at Fira.