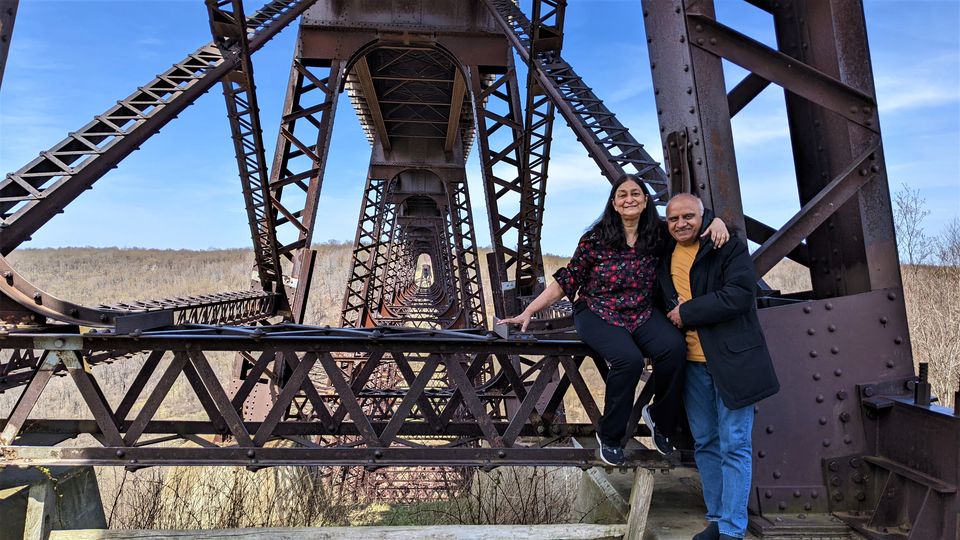 Kinzua Bridge is in a 339 acre State Park near Mount Jewett in Hamlin and Keating Townships, McKean County, Pennsylvania State in U.S.A. It is near border of New York State on the highway going to Canada border. The Kinzua Viaduct when constructed in 1882 was the longest and the tallest railroad structure at 2053 feet long and 301 feet high. In fact it was touted as the eighth wonder of the modern world. But the viaduct was partially destroyed in a tornado in 2003. It was constructed again but as a pedestrian walkway in 2011. Visitors can stroll out 624 feet on the newly constructed Kinzua Skywalk on the support towers which survived the tornado of 2003. It now ranks amongst some of the best skyways globally offering a stunning view of Kinzua Creek Valley and a partial glass platform offering view right below, which is somewhat scary for lot of people!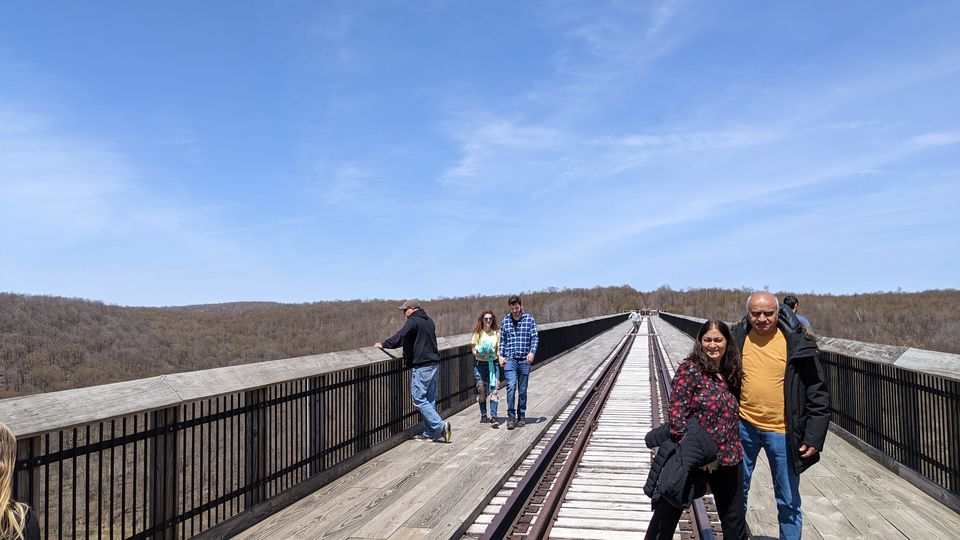 We started out for Kinzua area from our Ellicottville cottage (see our vlog on Ellicottville). It was an hour's drive through winding hilly roads. We straightaway headed for the very imposing and attractive Kinzua Skywalk. Since part of Kinzua Bridge was destroyed in tornado of 2003, the Skywalk appeared to be hanging loose in midair at one end at a height of more than 200 feet! A fairly scary view in first sight. But when we started walking on the Skywalk, we realised what a breathtaking view of the Kinzua Creek below does it offer.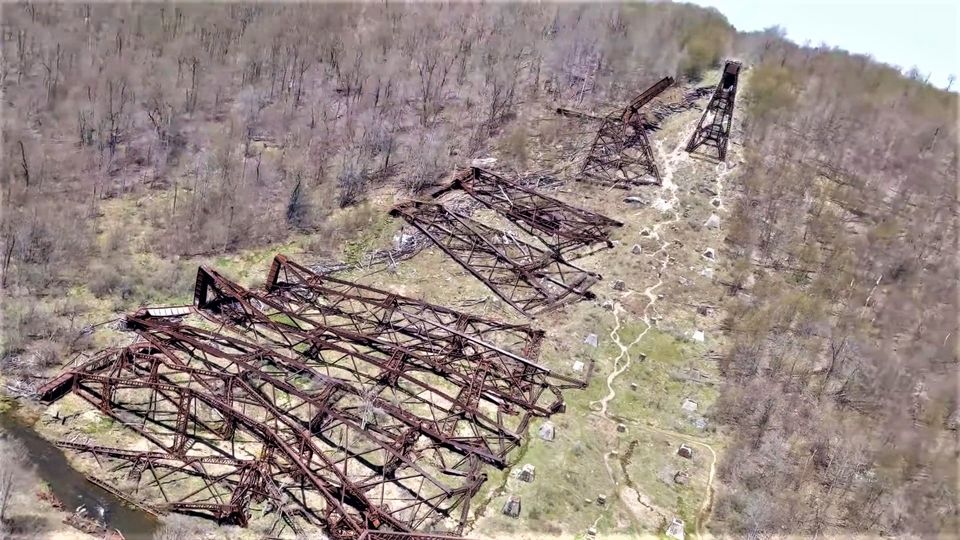 Not only that, even the one inch thick transparent glass platform towards the end of the Skywalk was both scary and exciting. One could peep through glass floor more than 200 feet below and see the landscape. Walking on the railway line (double rails for additional safety in viaduct rail transportation) was also quite thrilling!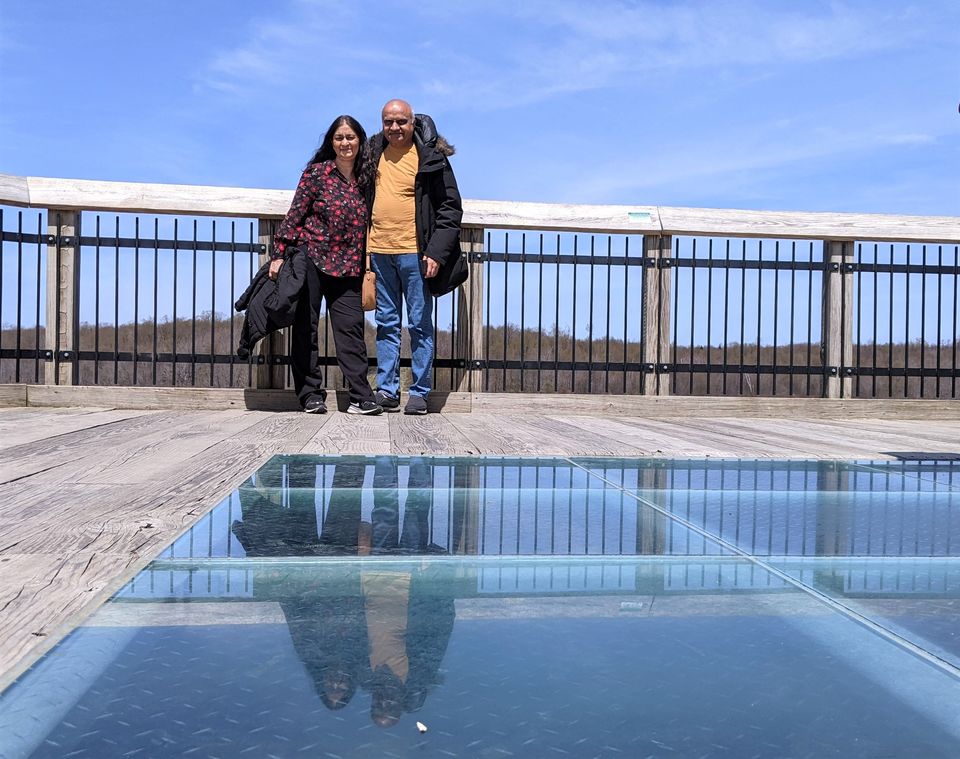 After enjoying the Skywalk, we decided to walk down the Skywalk and explore its underbelly with tell tale signs of destruction brought on this glorious structure by the tornado of 2003. It was really a stunning view of what technology had achieved more than a century ago in form of a railroad viaduct!
Time for pics and selfies and some snacks, before we started back for our cottage in Ellicottville.
Bye for now, till the next adventure!