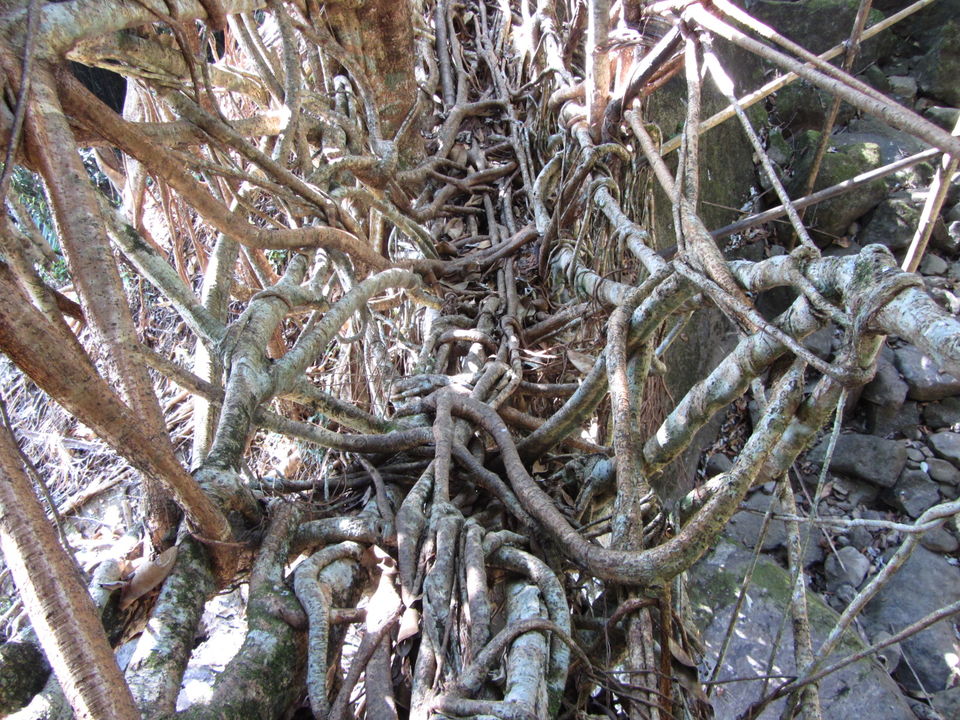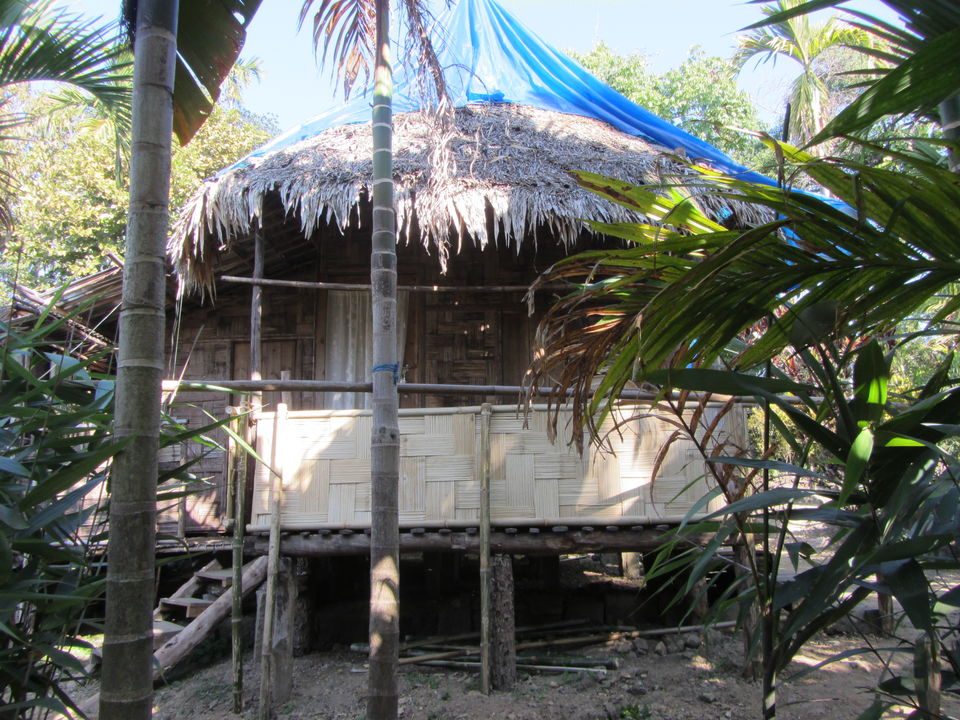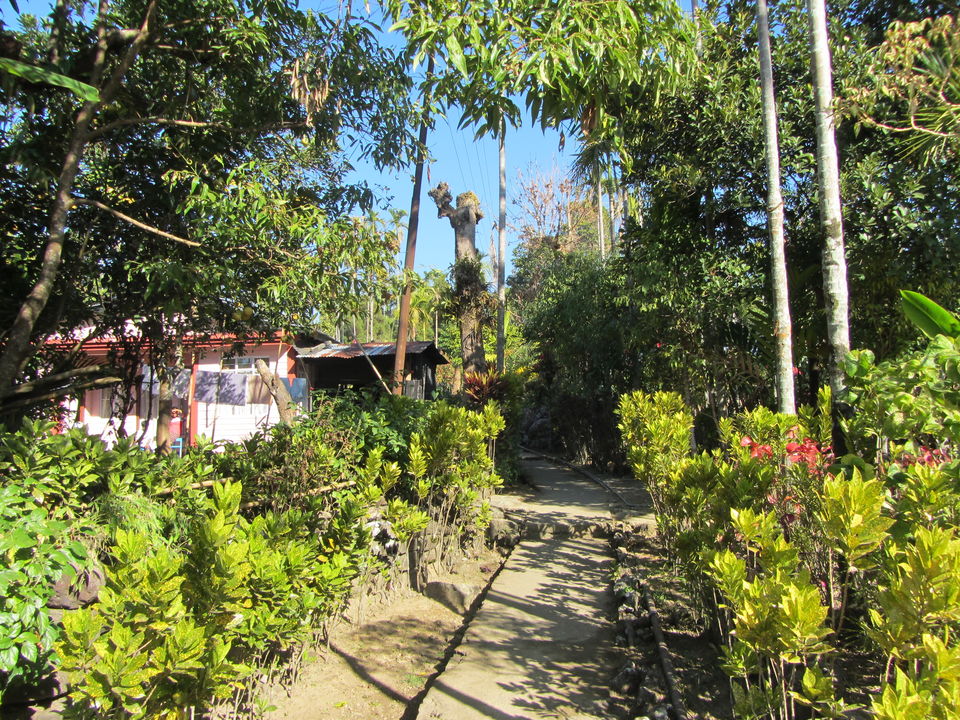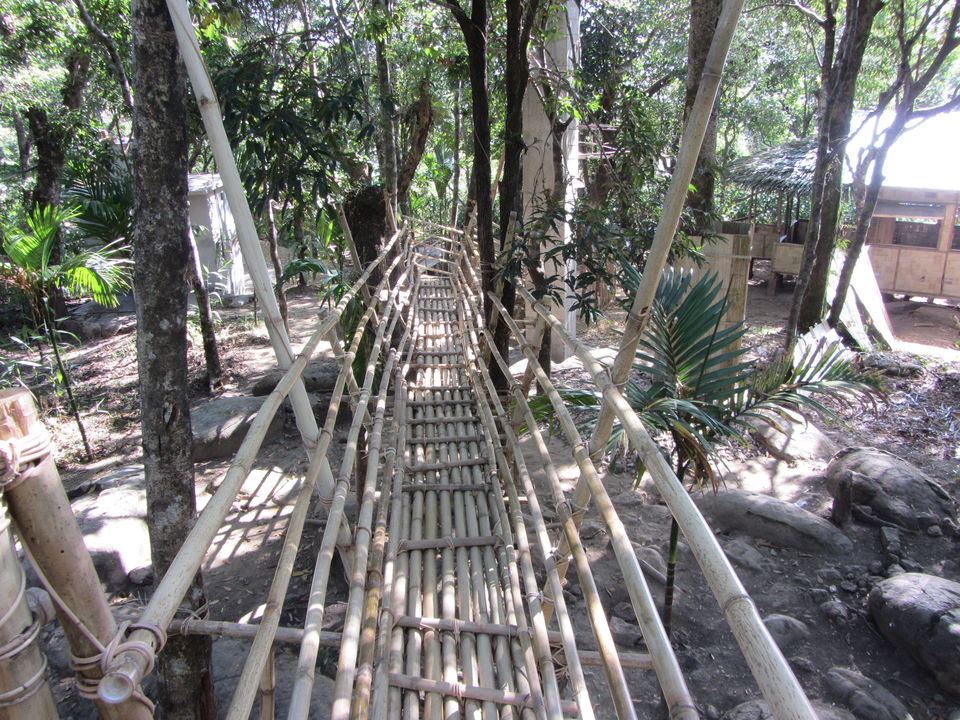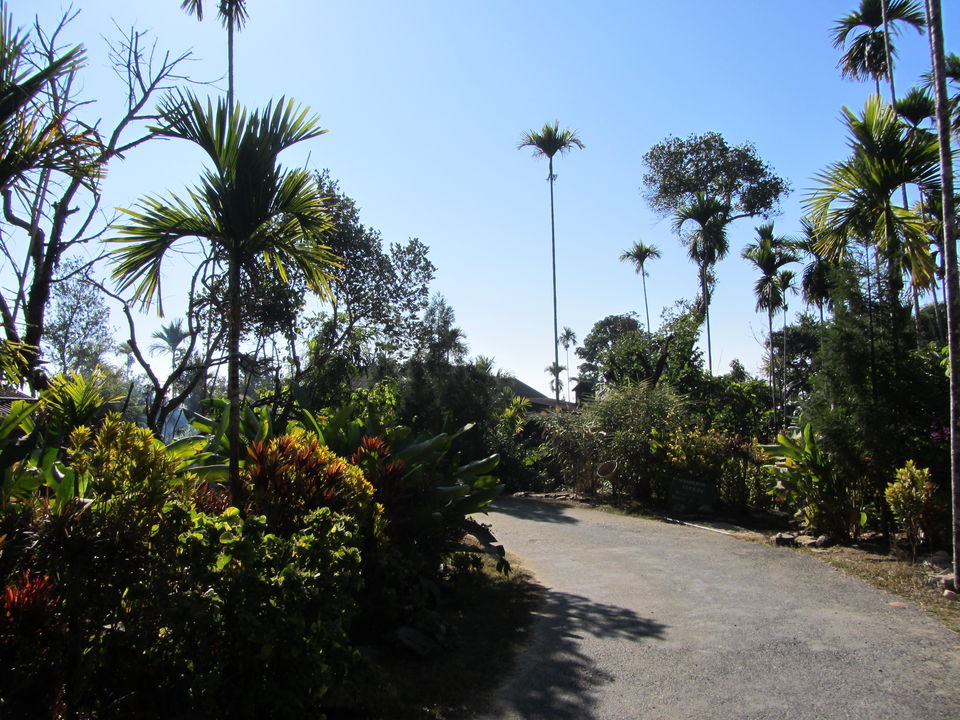 It was a chilly December evening in 2011, when after an exhilarating drive along winding mountain roads of Meghalaya, we reached Mawlynnlong. The decision to visit the place was impromptu. My husband and I were in Shillong and wanted to extend our stay in Meghalaya. As we had already seen most of Shillong and had been to Cherrapunjee as well, we wanted to explore a place we had never been before. After a little brainstorming, we zeroed in onMawlynnlong.
It is lovely village nestled in the lap of the East Khasi hills. It is located about 90 km from Shillong and lies along the Dawki border between India and Bangladesh.
We started from Shillong in the afternoon. It is a 3-4 hours drive from Shillong but as we didn't know the route and had to rely on passersby to give us directions, it took us a little longer to reach our destination.
We were greeted warmly by a local youth and were taken to our cottage which we had booked earlier. It was a stilt cottage supported by bamboo poles and was entirely made of bamboo. We were told it was designed like a traditional Khasi house for a more authentic feel. It had a porch, a living room, kitchen and two bedrooms with bamboo beds. The bathroom has an ingenious plumbing system. There was no overhead water reservoir, and the water was pumped directly from a nearby stream!
We were hungry and went to one of the local eateries to have our dinner. It was run by a Khasi family and the lady of the house cooked our dinner herself. Home cooked food away from home! What more can one ask for?
After our hearty meal, we decided to call it a day. We were woken up the next morning by the chirping of birds. Having lived in urban areas all our lives where we are jostled out of our sleep by the piercing sound of alarm clocks, it was a refreshing way to get out of bed. We had a simple breakfast and got ready to saunter through the streets of the village.
The first thing I noticed was how squeaky clean the village looked! Dustbins made of bamboo called "Thapa" are placed in every nook and corner. The garbage is collected and put into a pit and later used manure. With such a penchant for cleanliness among its residents, it's not surprising that Mawlynnlong was adjudged Asia's cleanest village in 2003 by Discover India magazine.
The little village is a nature lover's dream come true. Take a stroll around the village and you will be surprised to find varieties of plants that you have read only in textbooks like the pitcher plant! We also saw several rocks with cavities in them. We were told that these holes were caused by heavy rainfall. We were surprised to learn that the village, in fact, derives its name from these rock holes. 'Mawlynnlong' in Khasi language means holes in rocks!
Talking about rocks reminds me of another point of interest in the village – the Natural Balancing Rock. Located near the entrance of the village, it is actually two rocks - a smaller rock supporting a much larger one! In the pre-Christian era, it was worshipped as a deity by the villagers. Today, the villagers are mostly Christians. They have a lovely church that accentuates the quaint charm of the village.
The villagers have also built an 85 feet high skywalk. It is no mean feat given that they used only bamboo and jute to construct this tall and sturdy structure! The skywalk offers an amazing panoramic view of the village. If you are lucky, on a clear day you can also see the Dawki border between India and Bangladesh.
Just a stone's throw away from Mawlynnlong is another village- Riwai, known for its living root bridge. You will find many such root bridges in other parts of Meghalaya as well. These are suspension bridges built using an indigenous technique. The villagers use the hollowed out trunk of betel nut tree to create a unique root guidance system. The tree trunk is placed at the gap between the two sides of the stream and the secondary roots of trees like banyan or rubber are trained to grow inside the trunk. When the roots reach the other side, they are allowed to take root in the soil. This process can take up to 15 years, but it's worth the wait because these bridges usually last for hundreds of years!
We were tired after all the sight- seeing. We had dinner at the same family-run stall. This time, we were also served an incredibly tasty tomato chutney with our dal and chawal. The lady was kind enough to share the recipe with me.
Next morning we left Mawlynnlong. On our way back I kept thinking that the lovely village was the perfect place to visit if you want to forget your everyday woes and lose yourself in the lap of nature. I would like to visit it again.