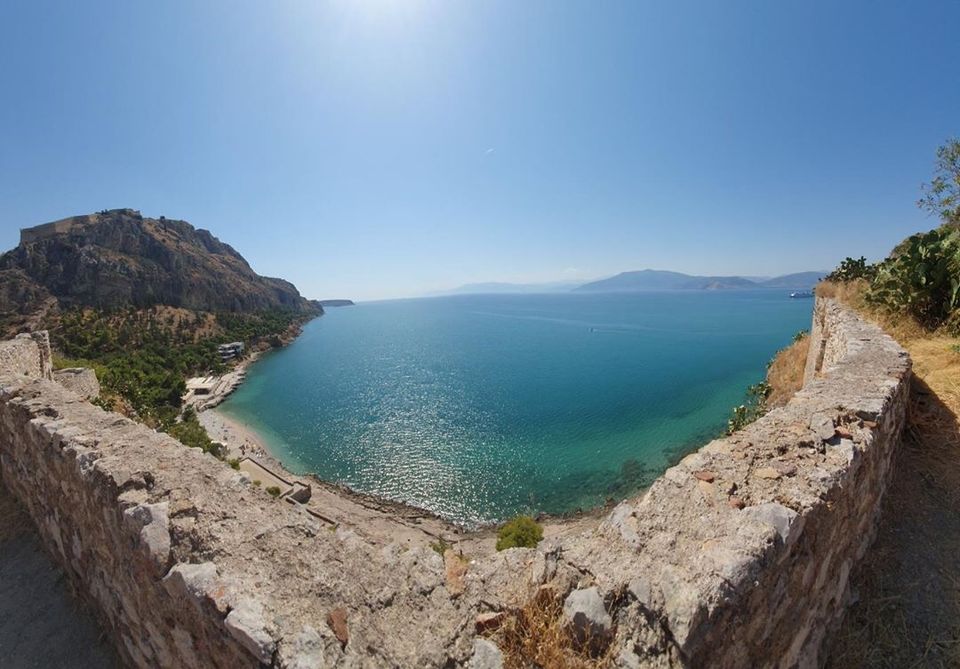 Nafplio is a beautiful seaport town in the Peloponnese in Greece, located 14o kms from the capital Athens. In this post I would summarize about the details of my day trip from Athens to Nafplio.
I took this trip on 19th September 2019 and took a bus from "Bus stop Pedio Areos" Athens to Nafplio.
Buying tickets in Athens -
The bus schedule and ticket rates are available on (https://www.ktelargolida.gr/en/3237-2/). At the bus stop in Athens walk to "no 33" and at the ticket counter ask for a ticket to Nafplio. One way ticket will cost 23 euros per person. You can also take a round trip tickets. If you're unsure about the timing of your return journey. You can just take a return ticket in Athens and while you're in Nafplio, you can go to the bus counter, inquire about the different options and select the bus timing that suits you the most. They will reserve the seats based on your preference.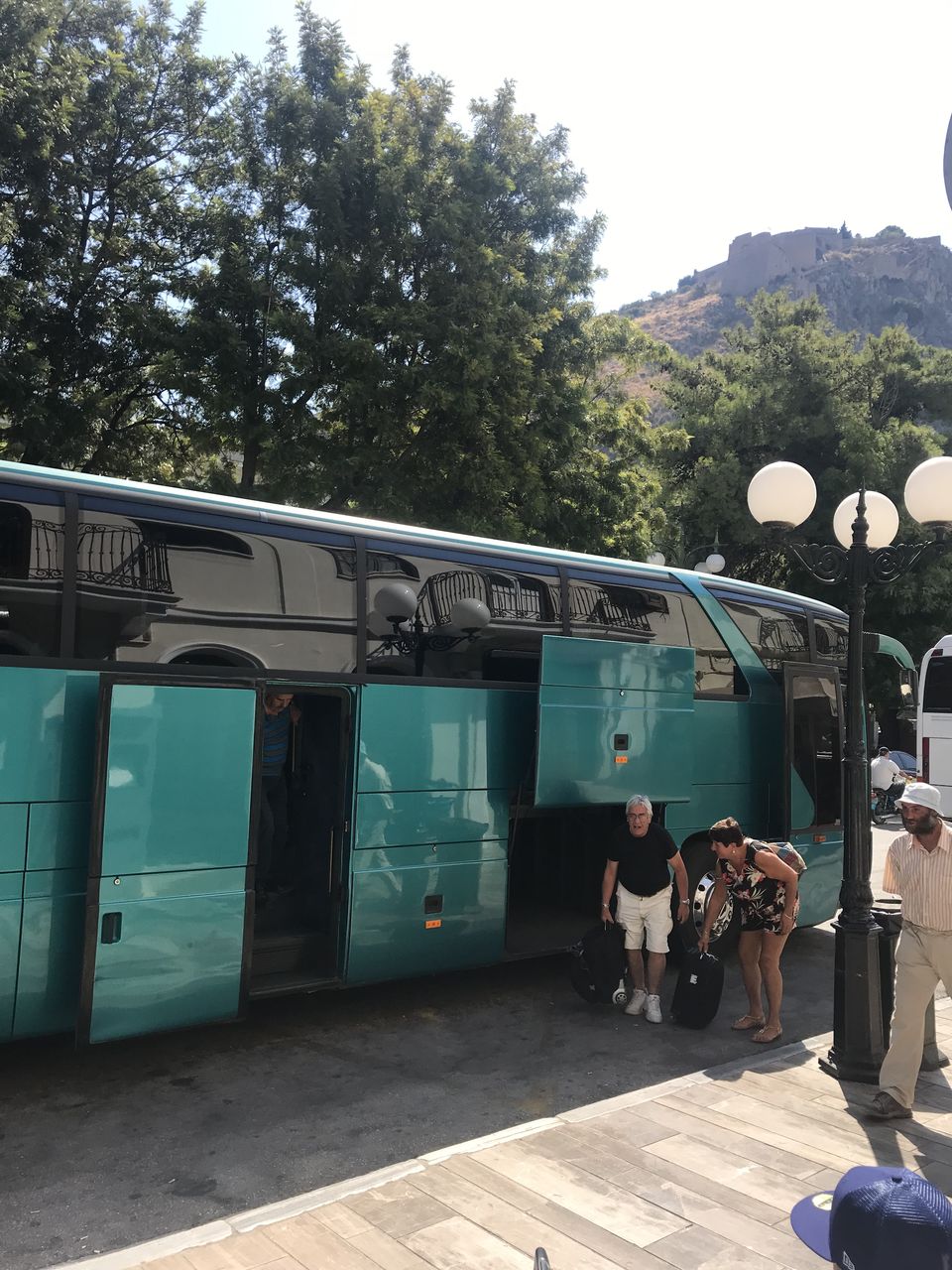 While on the way to Nafplio, we got to the see the most famous "The Corinth Canal" that connects the Gulf of Corinth with the Saronic Gulf in the Aegean Sea. It cuts through the narrow Isthmus of Corinth and separates the Peloponnese from the Greek mainland, arguably making the peninsula an island. The canal was dug through the Isthmus at sea level and has no locks. (Wikipedia) picture below. This is an ancient canal used mainly for trading purposes.
The journey took around 2 hours and we finally touched down to Nafplio. There are plenty of things to see in Nafplio.
Fortress of Palamidi - Build in the early 19th century, the fortress of Palamidi is a true architectural masterpiece. The top of the fortress serves as a great view of the city and its a great way to dive into the beauty of Nafplio. The view is very scenic and sunset is amazing. It took us roughly an hour to hike to the top starting from the bus stop. That was the very first thing we decided to see on our arrival. The entry fee is 7 euros.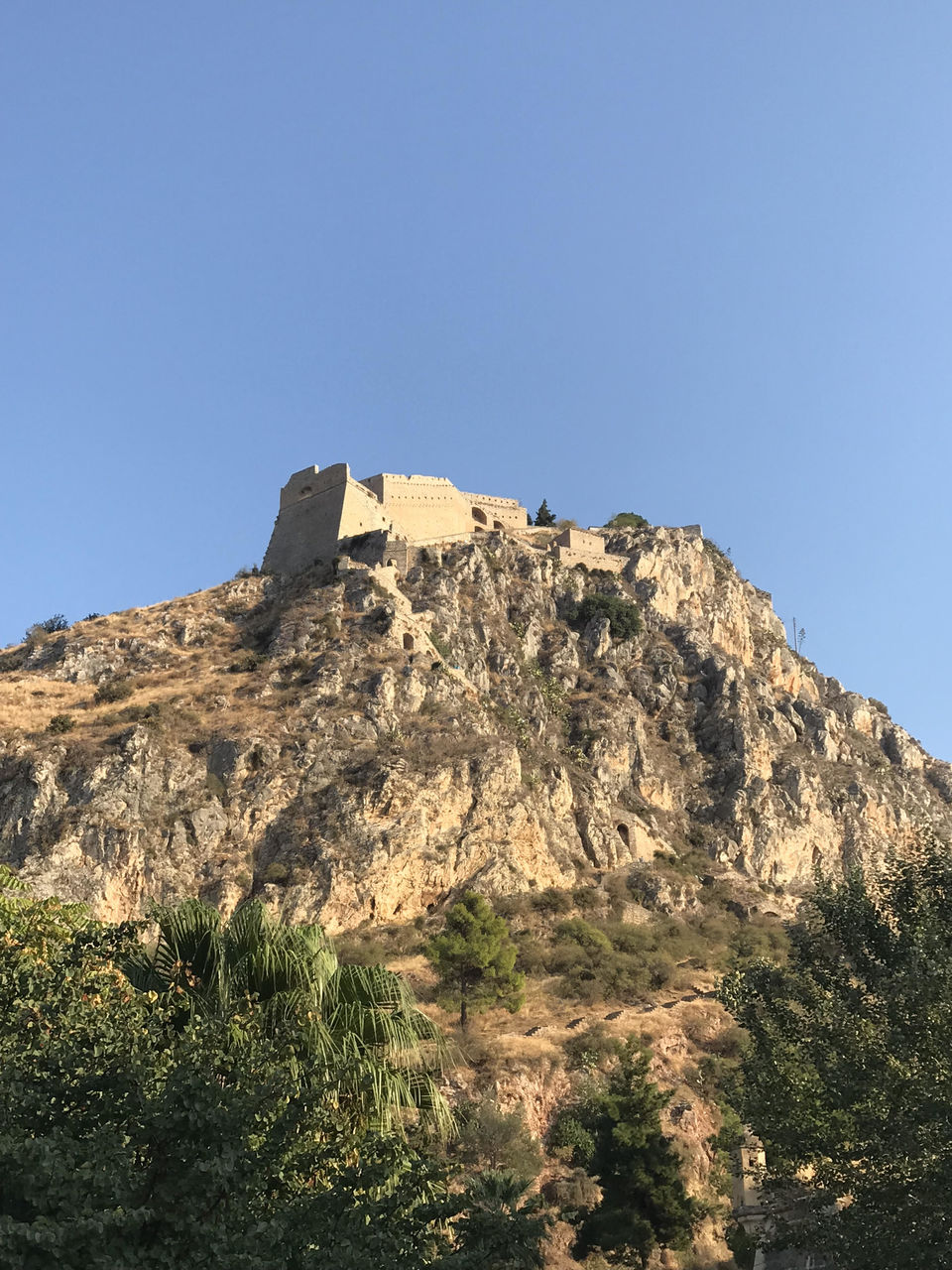 Tiryns - It is an archaeological site situated on the older city of Nafplio. You can have a nice walk around the older city which has a great view of the sea and the beautiful Greek architecture