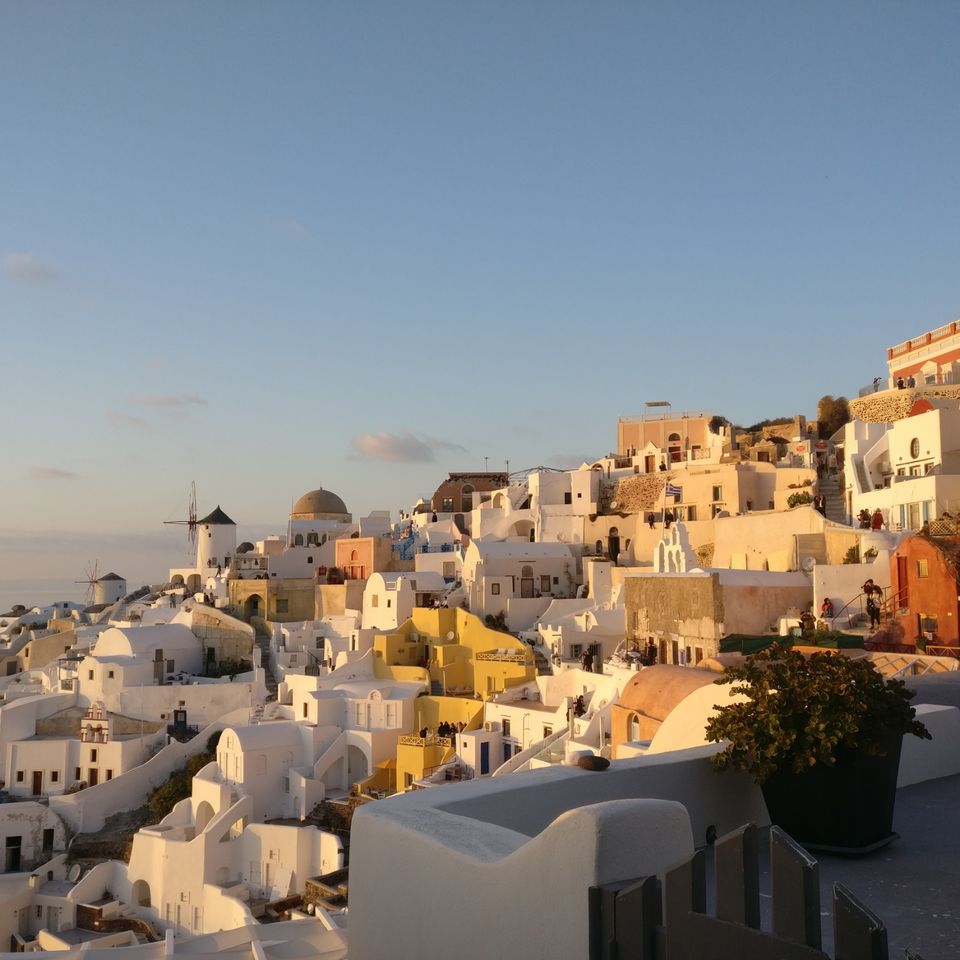 -We stayed at the Delphi Art Hotel on the Konstantinos street.
-There's this yumm bakery opposite Hondos centre called Attika Artopoieia. Strongly recommend trying all the local greek desserts.
-For main course, sandwiches and falafels are available in almost every restaurant. There are quite a few Indian, Pakistani and Bangladeshi restaurants. Although little pricey.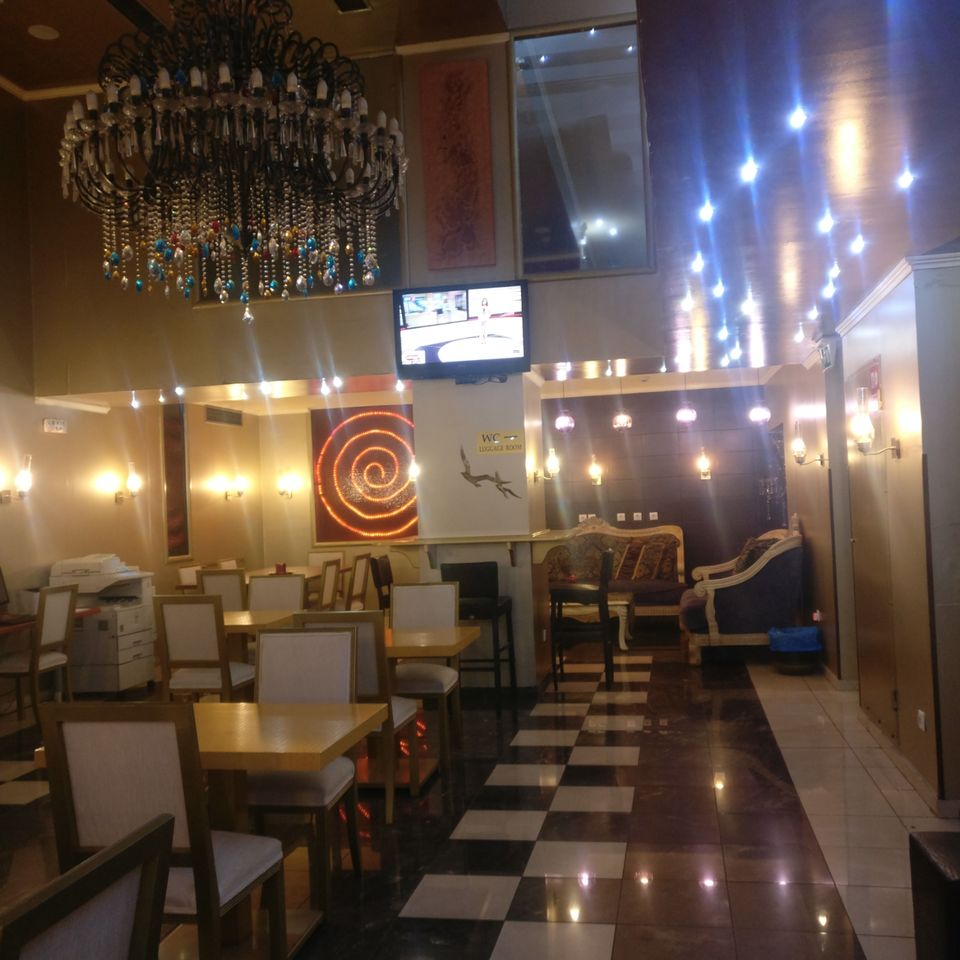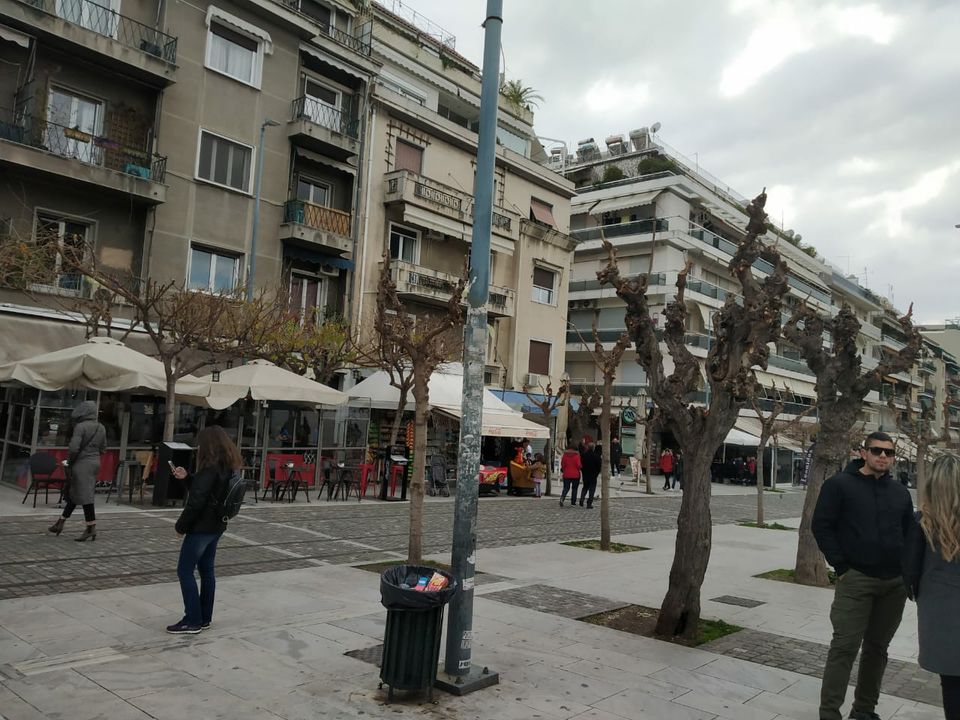 Next day time to explore Athens and some local shopping, here we go:
- Today we explored the famous Acropolis in the morning. There are 7 architectural sites around Acropolis,for which you can get a single pass for 30 euros. Its a really beautiful cobbled street area which can be easily covered on foot.
-There are a variety of Greek and Indian restaurants nearby.Had dinner at an Indian restaurant named "Mirch". Awesome saag paneer which you don't expect to find in Athens.
- Do try Hot chocolate @ Off White Cafe near Acropolis.
- Also you can shop for Greek artifacts like fridge magnets ,olive oil products,baklava,dry fruits, antique items, clothing etc in Monastiraki market and Athens flea market.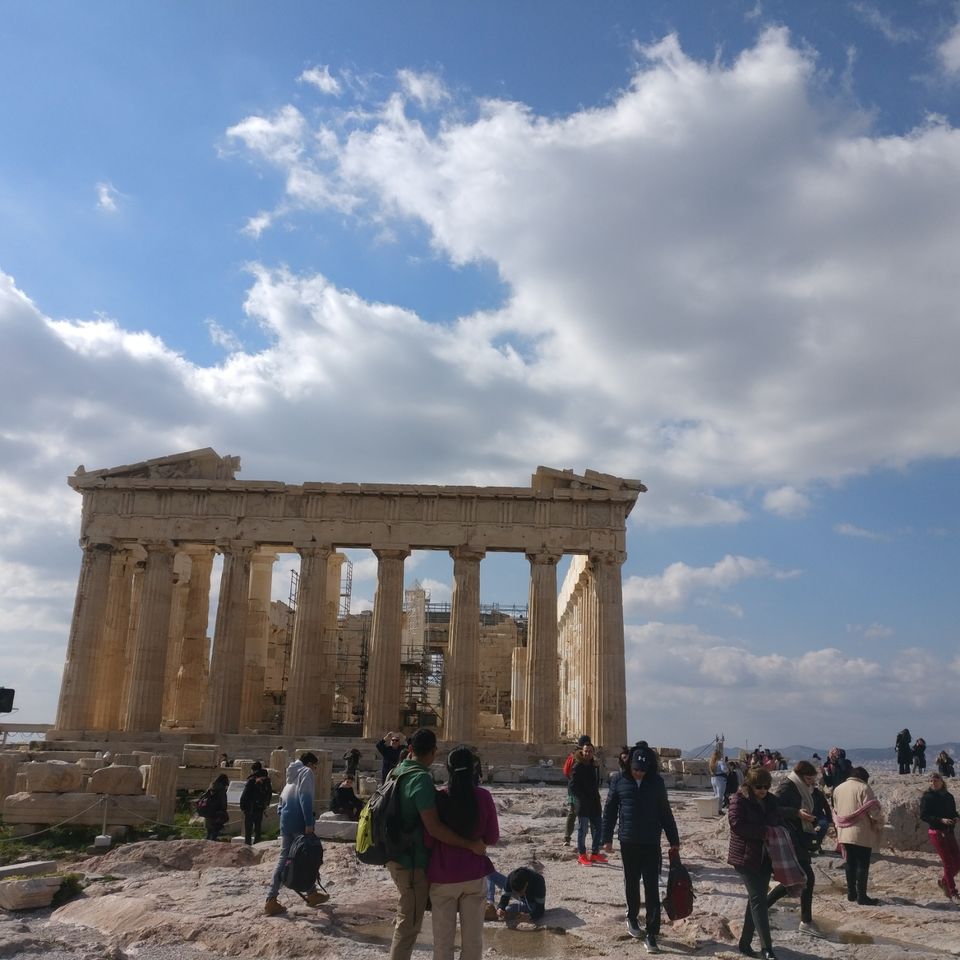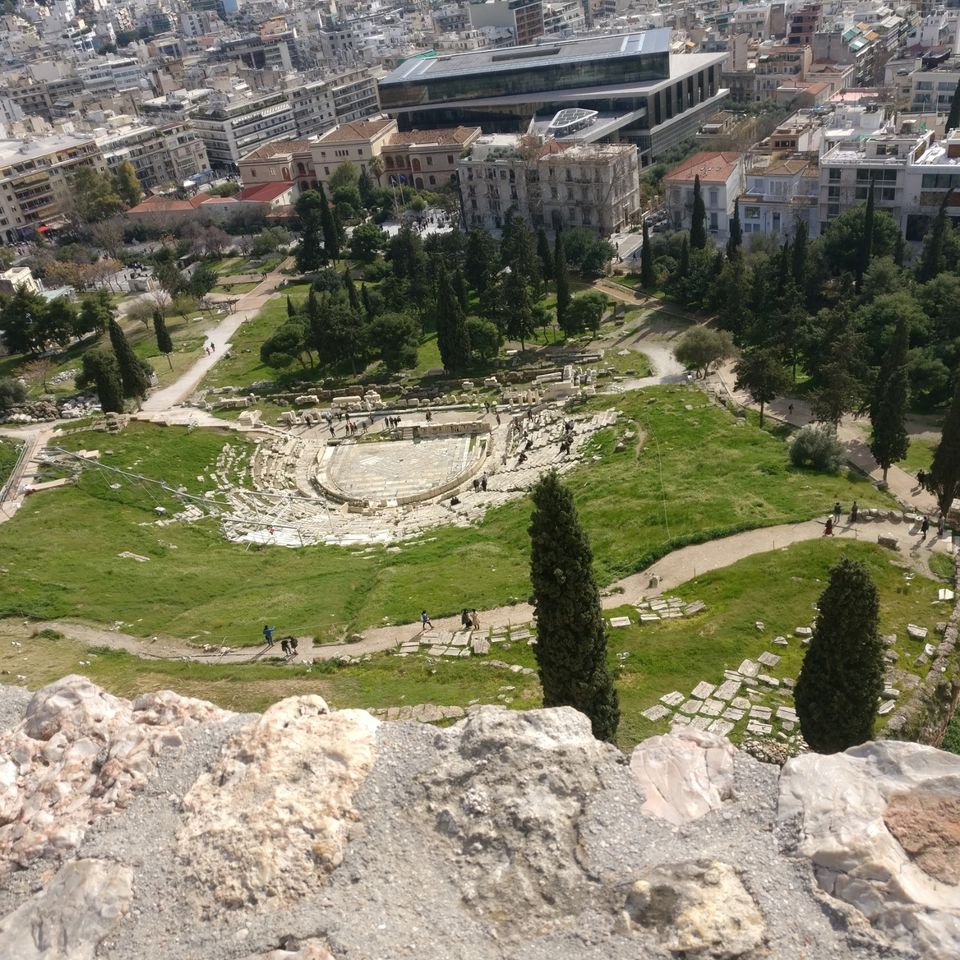 Many must not be aware but Greece is as awsum in winters as summers.There's this beautiful train journey from Diakofto- Kalavyrta. The ski centre at Kalavyrta hosts various ski activities.We followed the below route to reach Kalavyrta from Athens: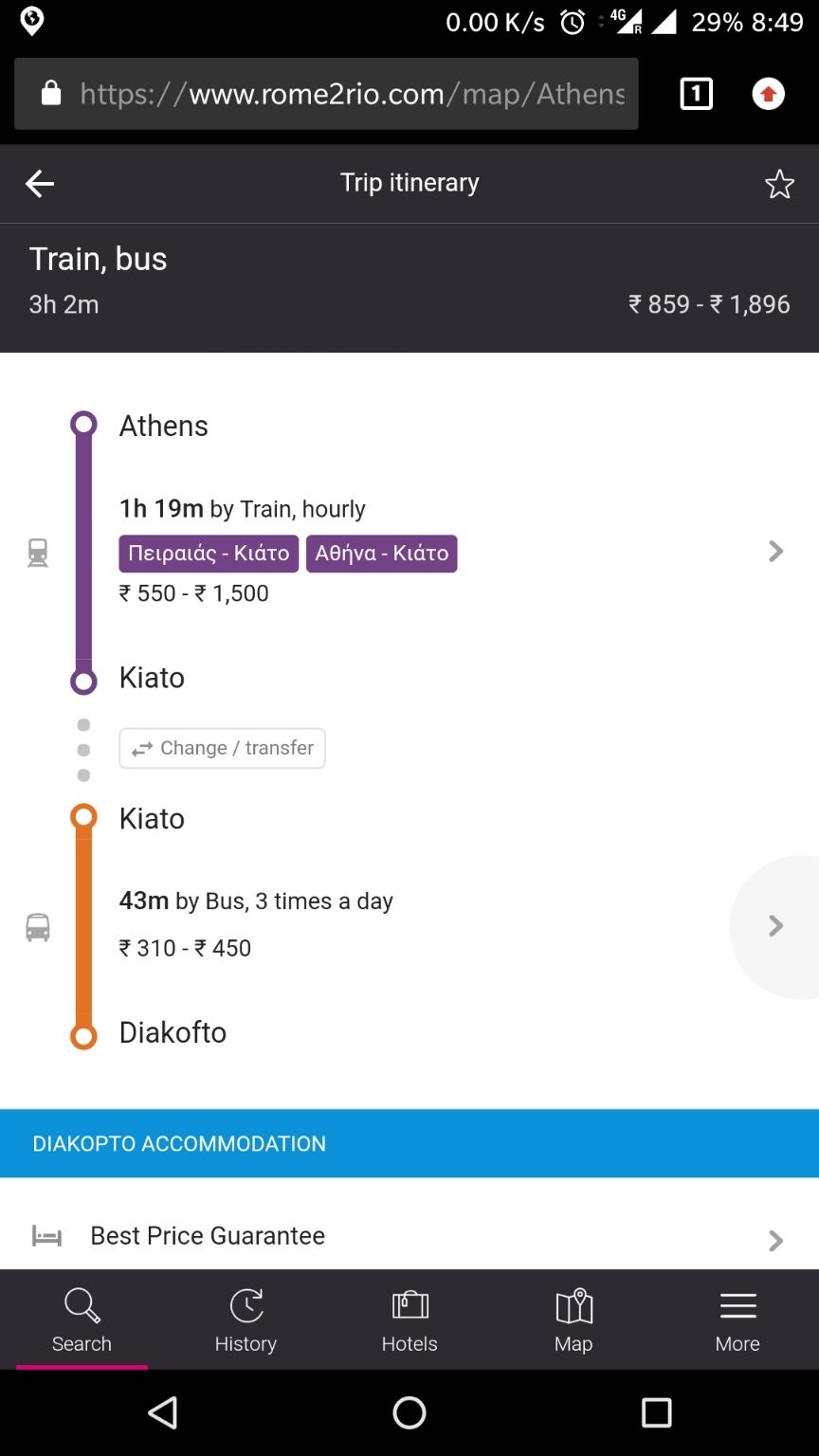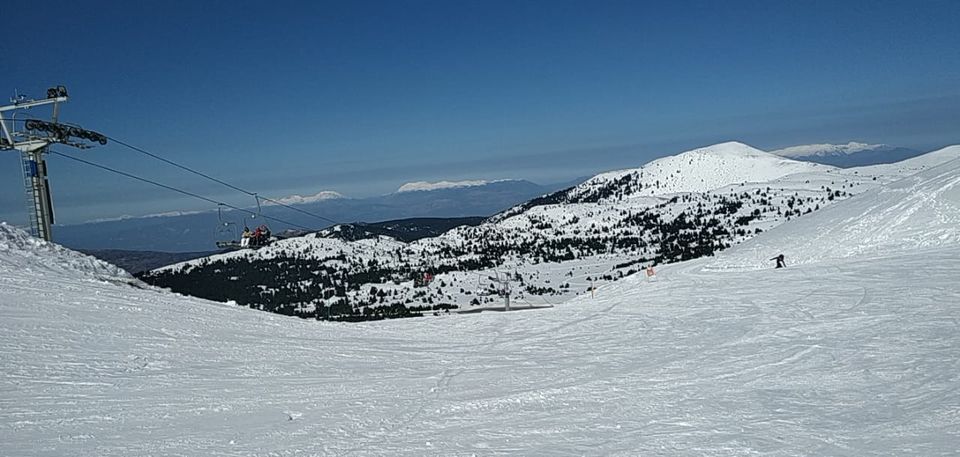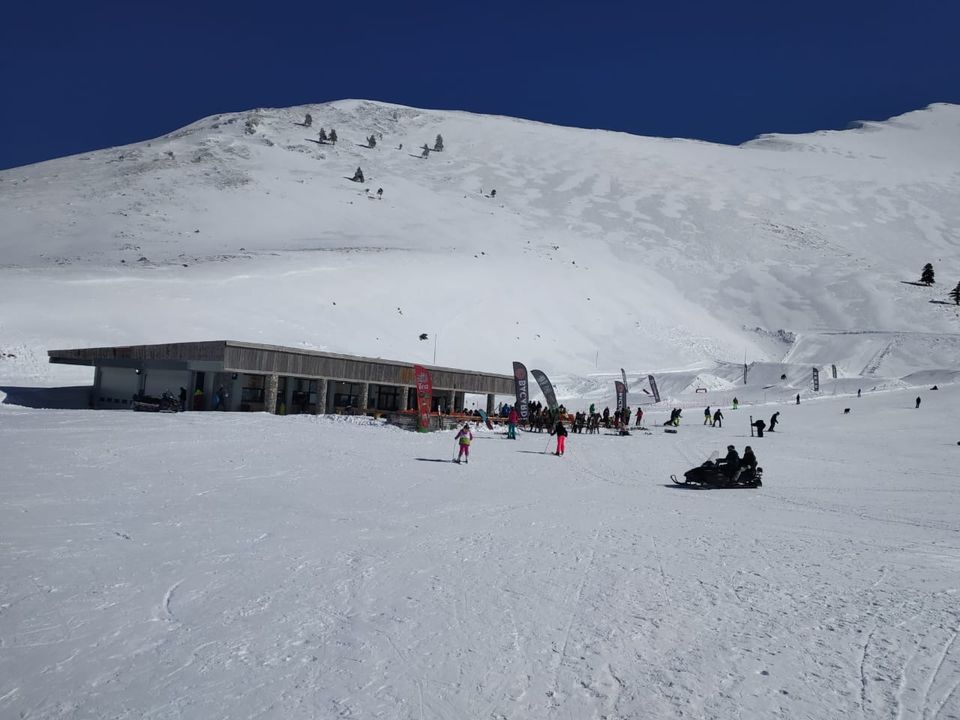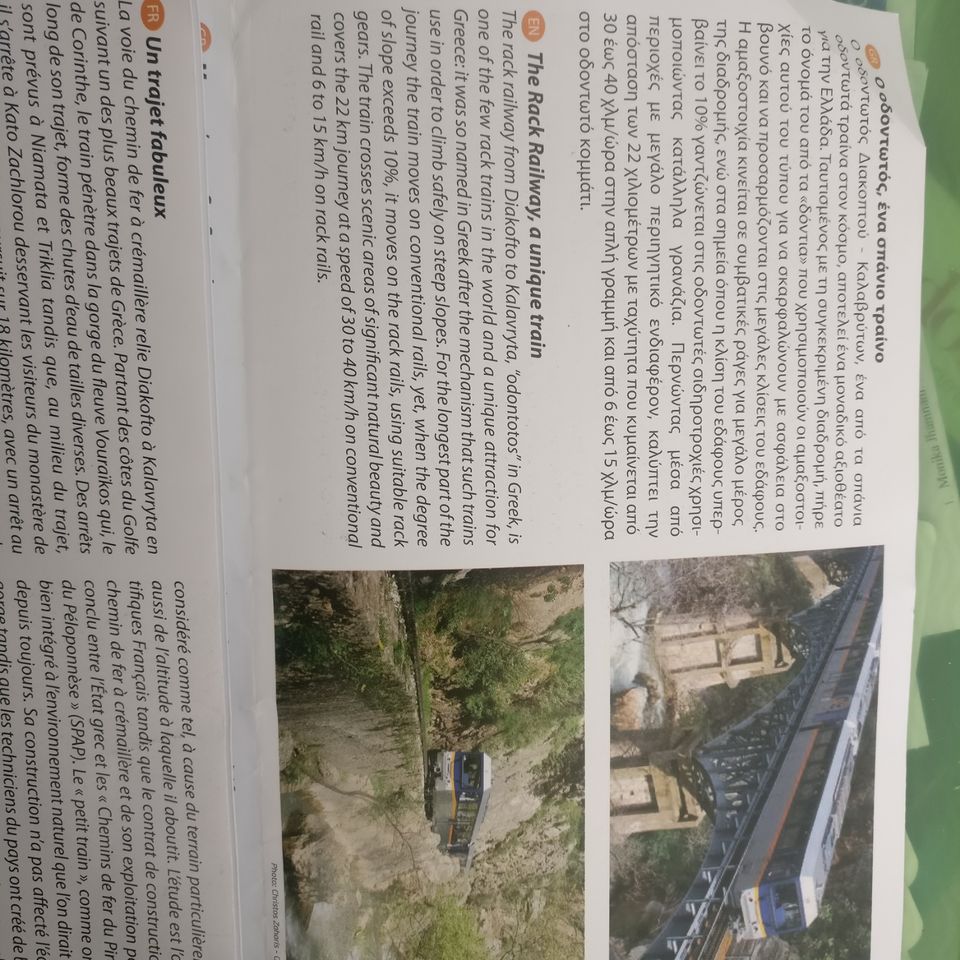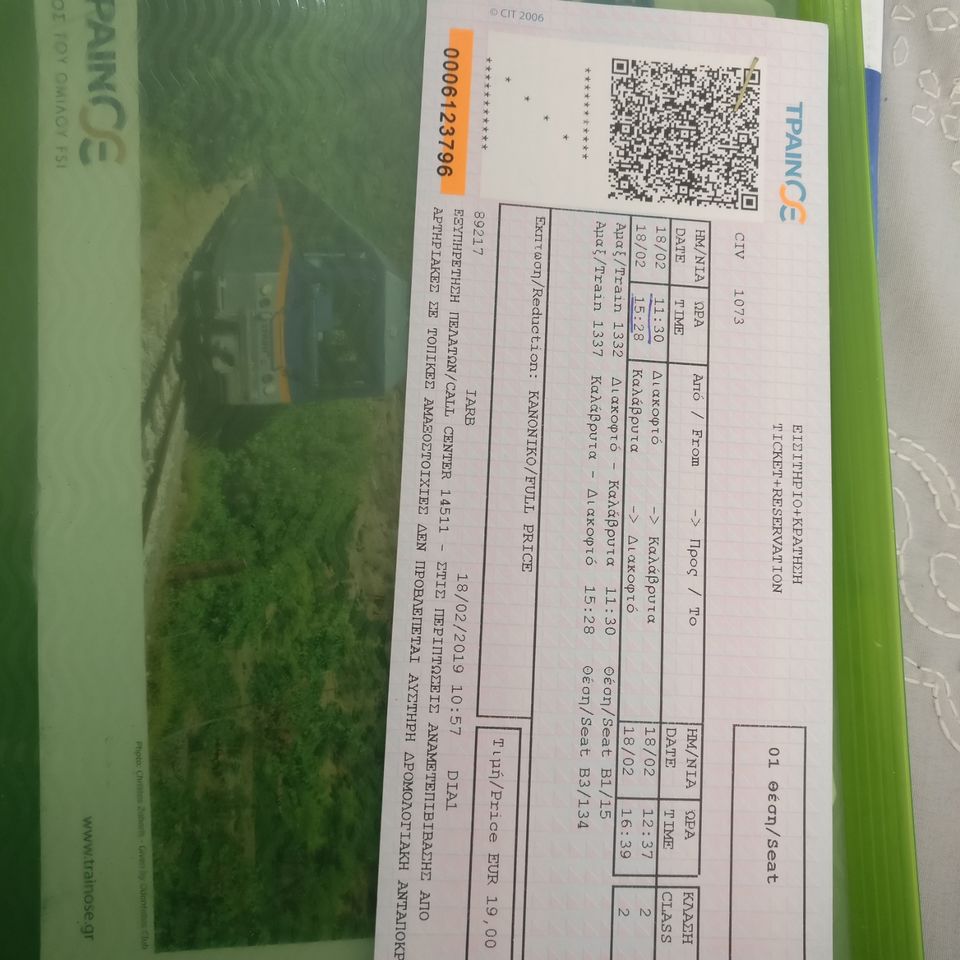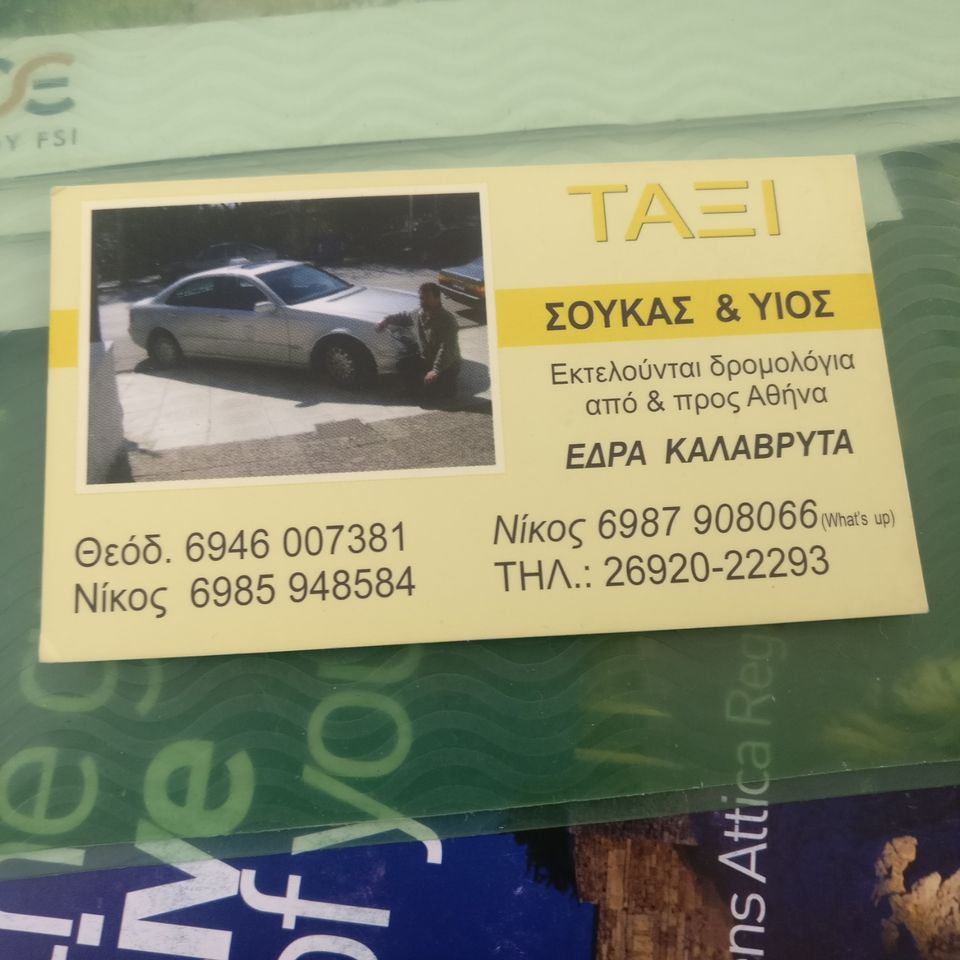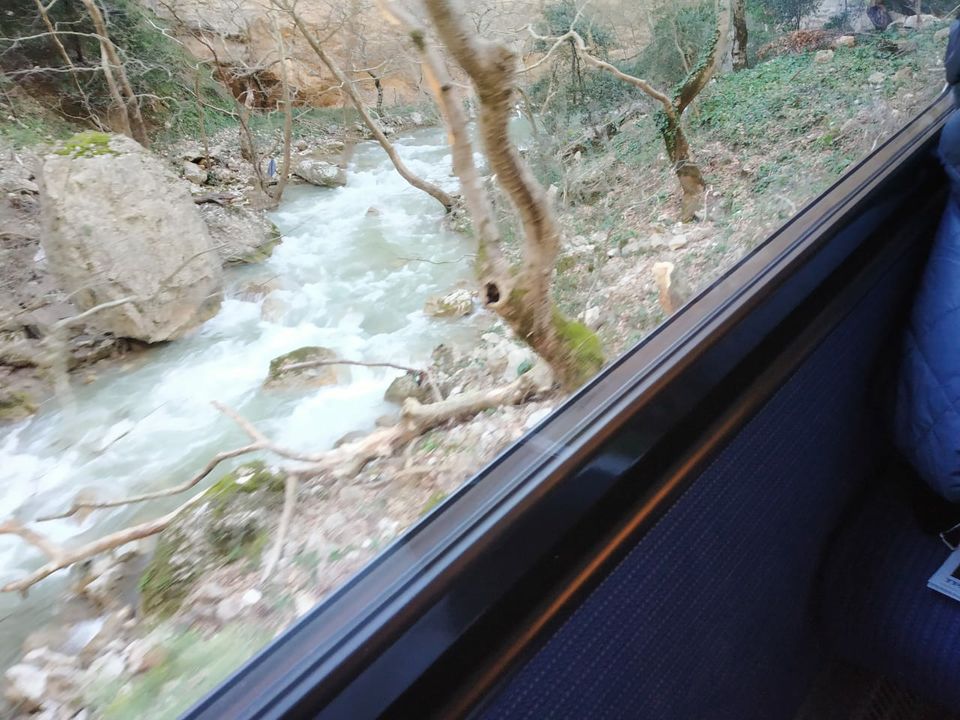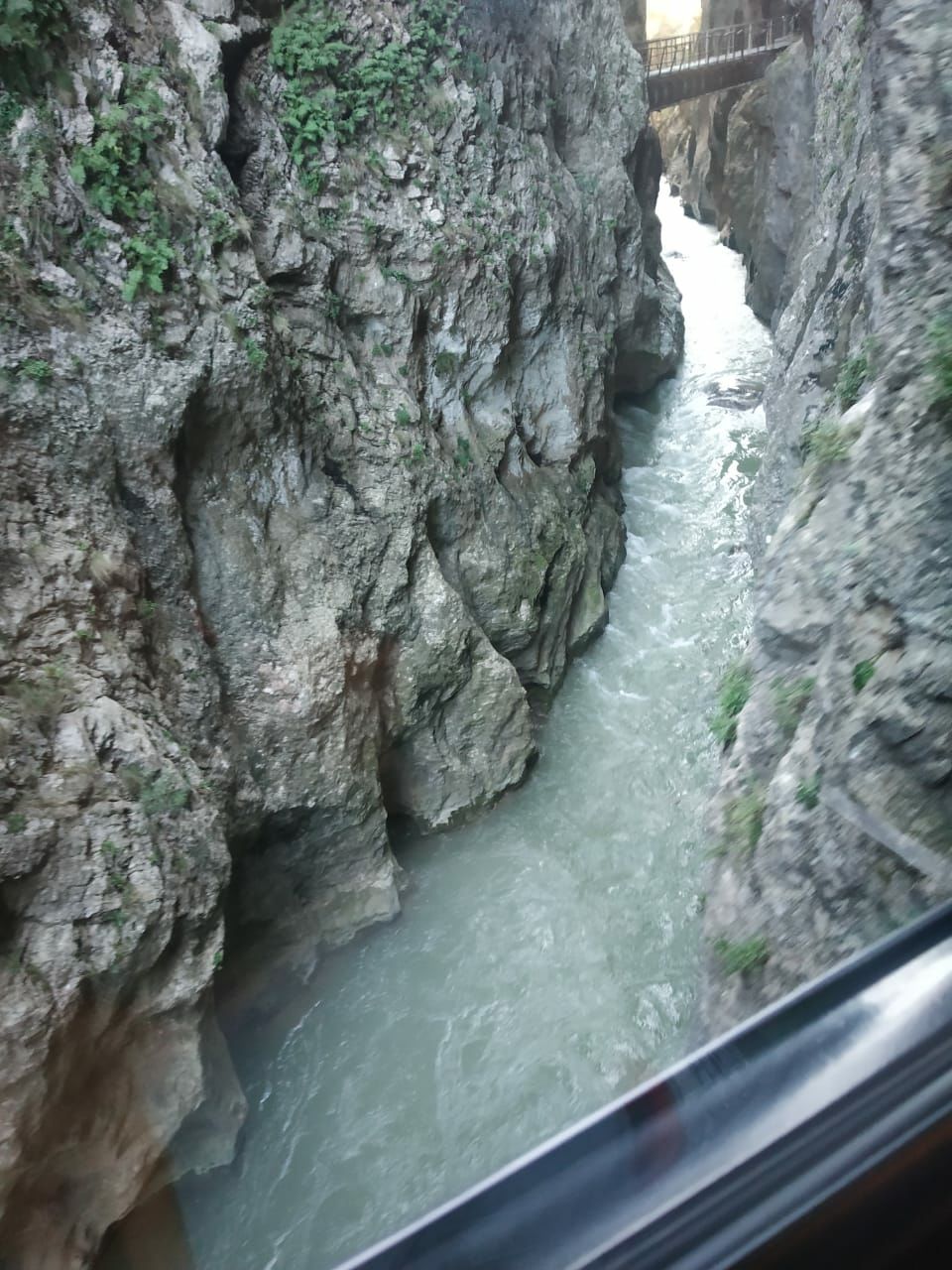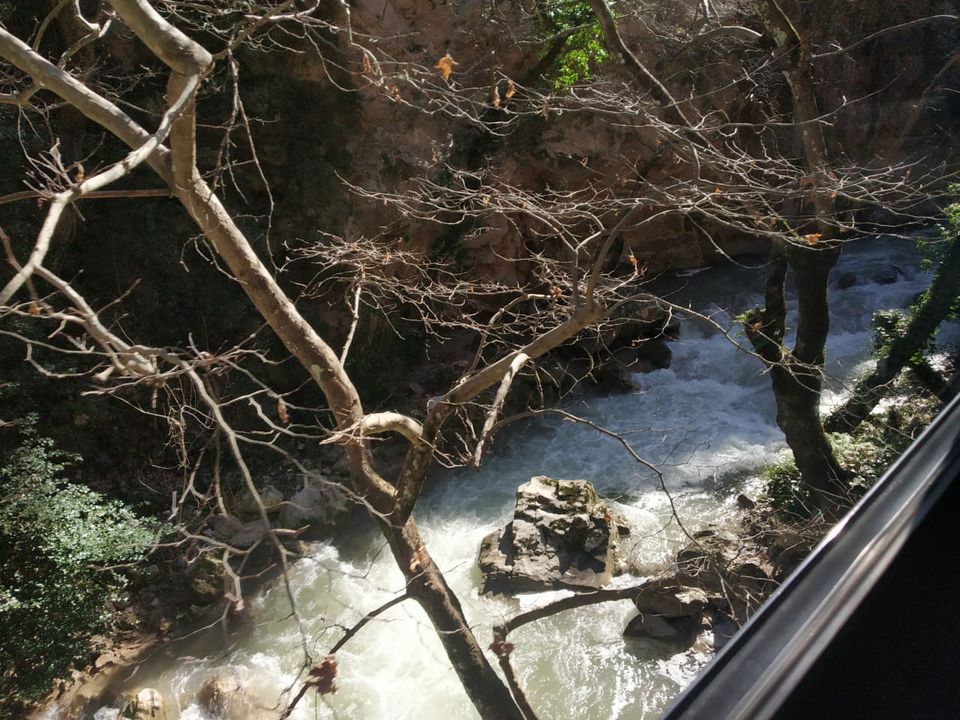 - We took the 8:30 am Kiato sub-urban train from Larissis station in Athens .Then we reached Diakofto with a cab in an hour.
-Then we caught the 11:30 train to Kalavyrta.This train journey was so beautiful with the river on one side and tunnels in between. It was definitely worth the efforts we put in!
-After reaching Kalavyrta,we took a cab to reach the ski centre for around 40 euros. You may contact Niko taxi driver,his visiting card is added in the photos. He was very helpful.
So, skiing destination done, shopping done, what was left "Nightlife"..Yeaaahhh..!!!
There are many pubs in the Gazi area. The area had a very cool and happy vibe,much like the BKC Area in Mumbai.. :) The crowd consisted mostly of college kids,as it was a weekday!
We took a morning flight from Athens- Santorini.Reached at our Tataki Hotel located in the Fira region. Its location was nice but the hotel did not even offer us a water bottle. Zero hotel service. All the car and bike rentals were closed due to winter. So we travelled from Fira-Oia with Volvo shuttle buses which were cheap and comfortable too. The famous sunsets can be viewed in Oia region from the castle.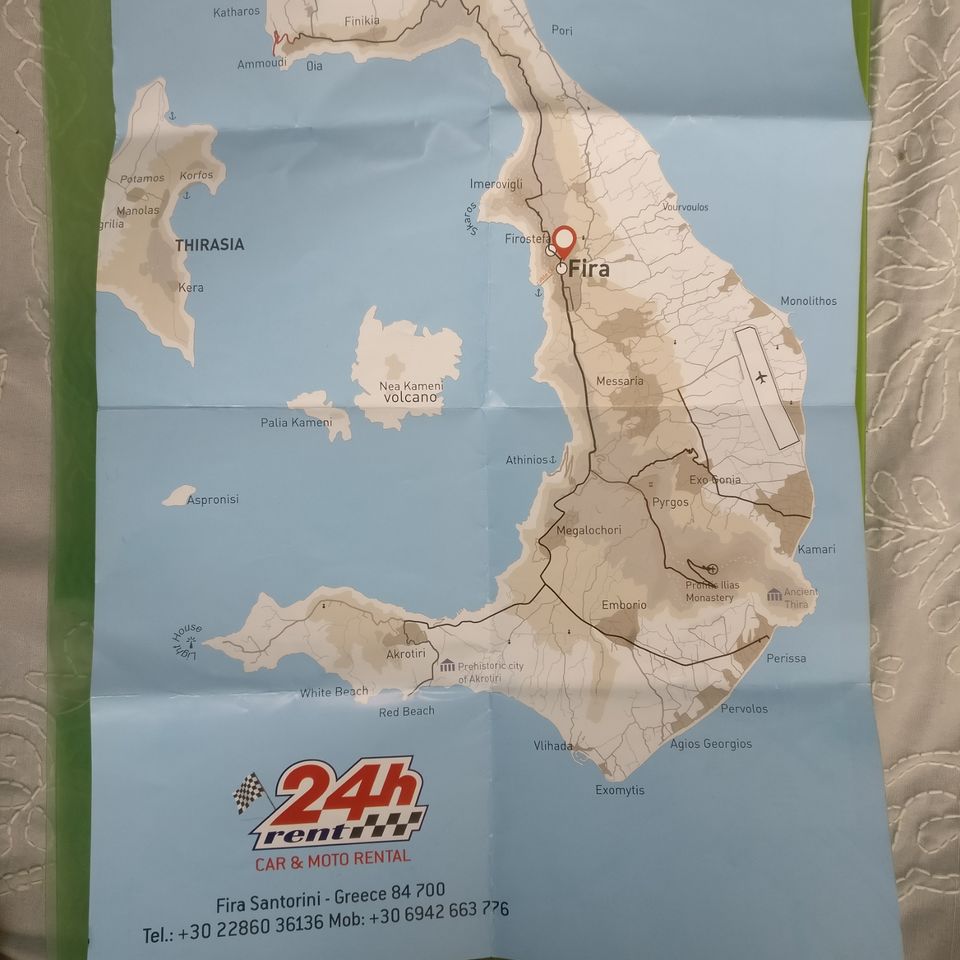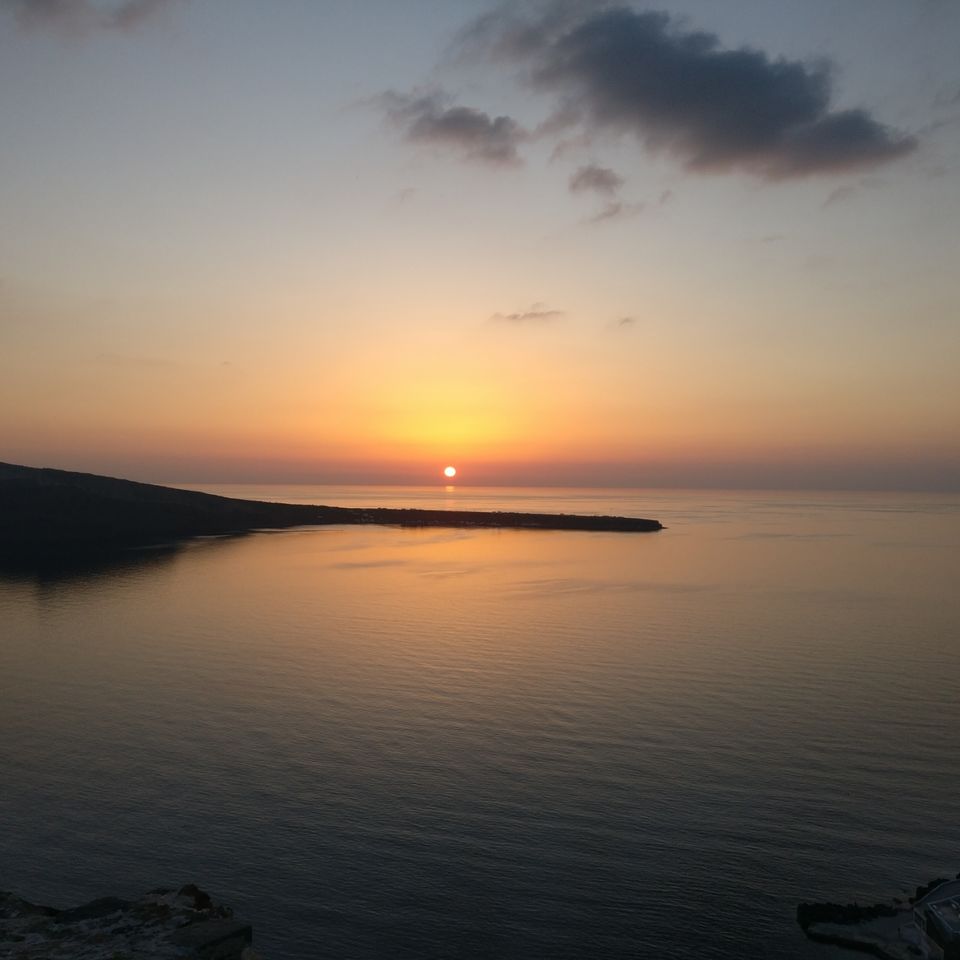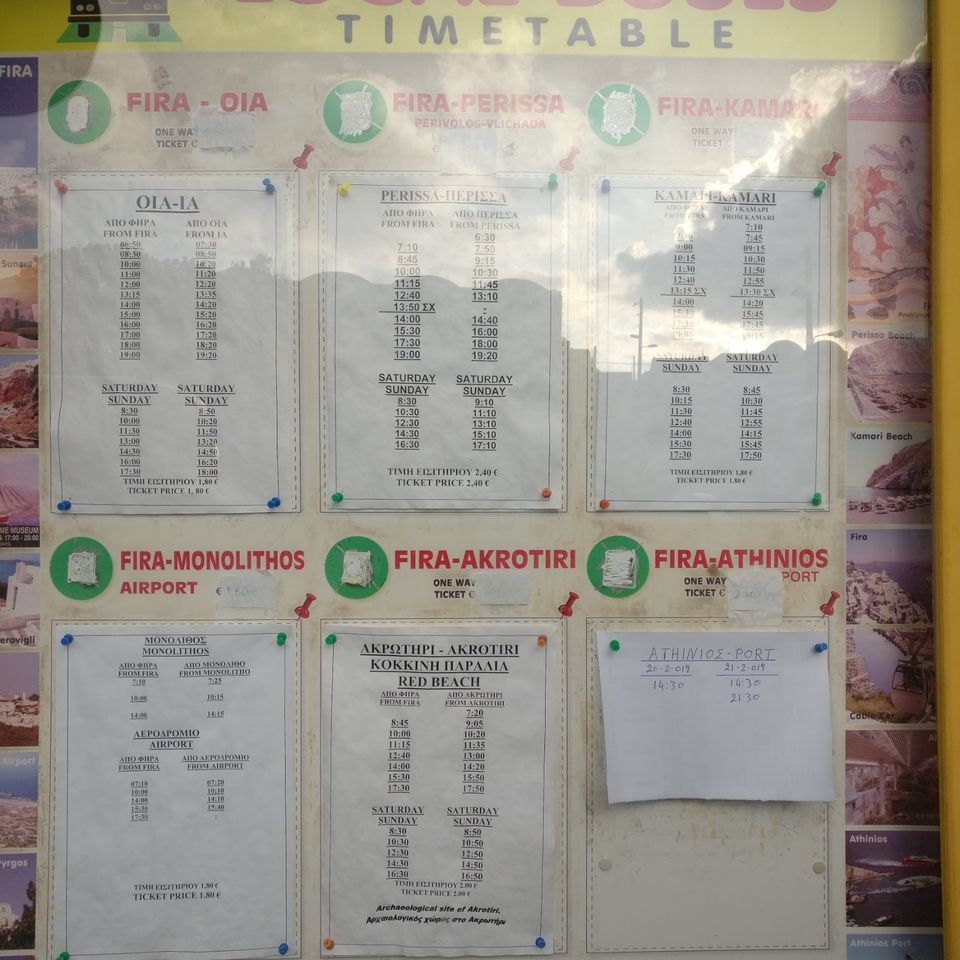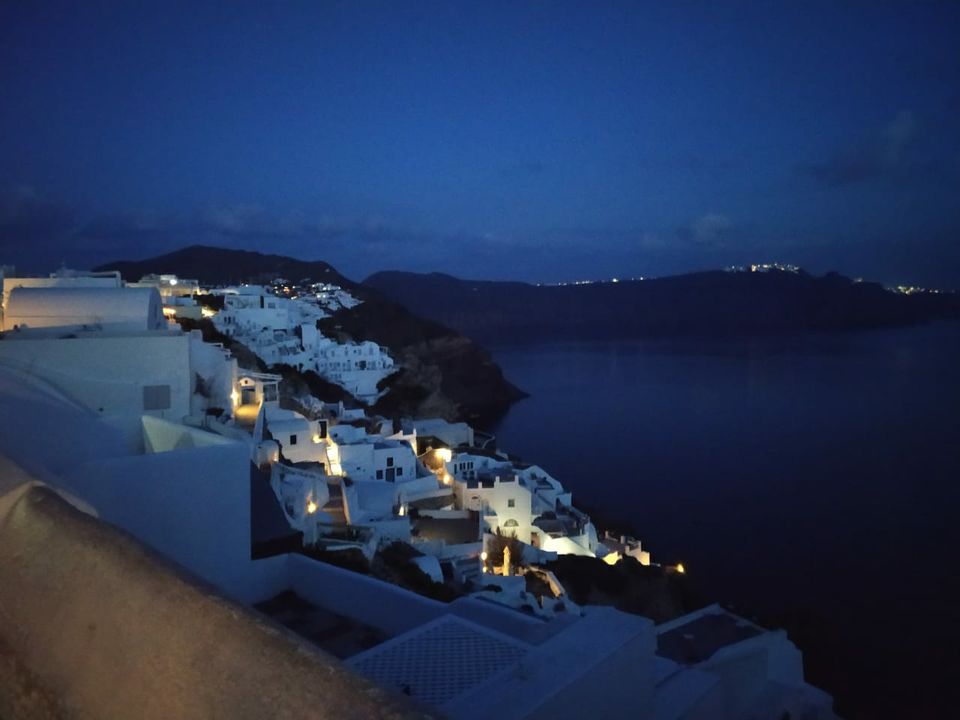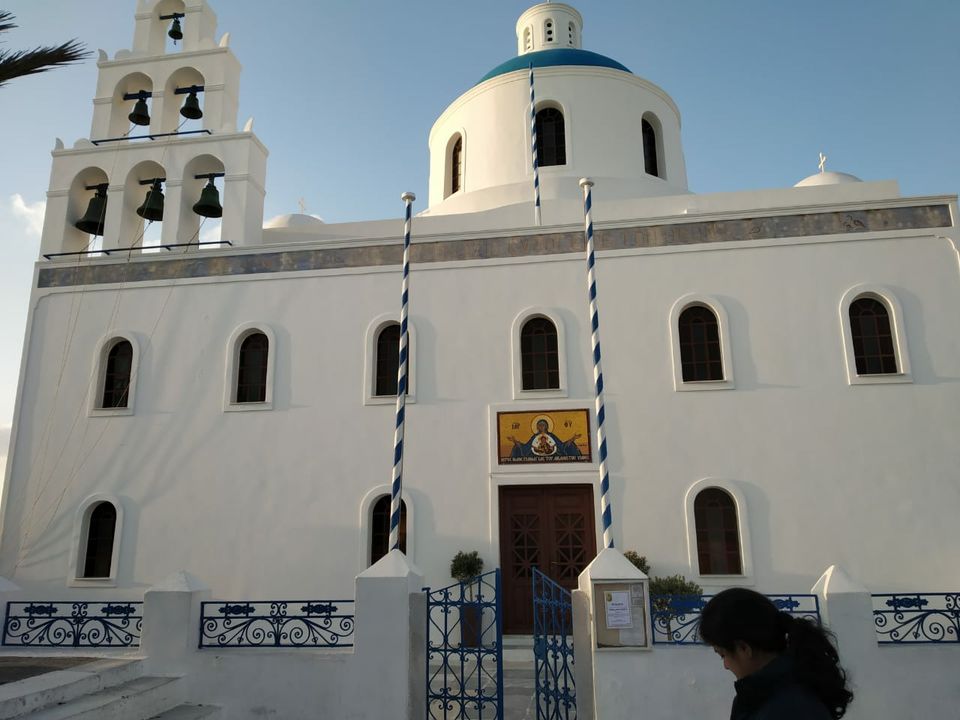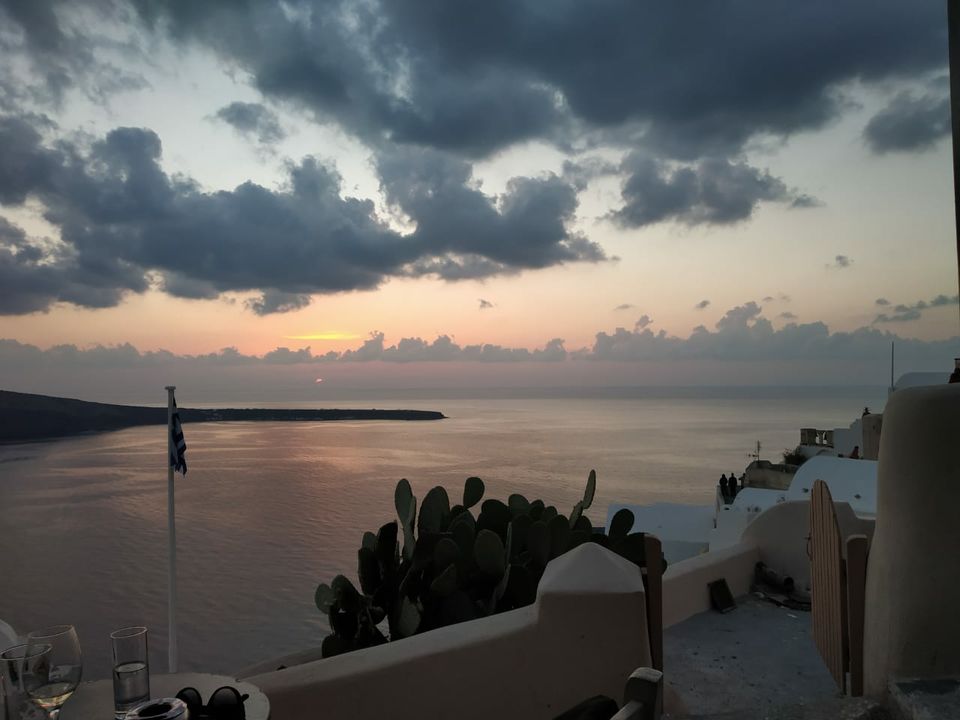 Today we visited the Perissa beach. Its the biggest beach in Santorini. Pristine blue water and black rocks on the shore.Amazing view.In the evening,headed to Oia again for watching the sunset. The adjoining market has a number of art galleries, souvenir shops where one can shop to his heart 's content.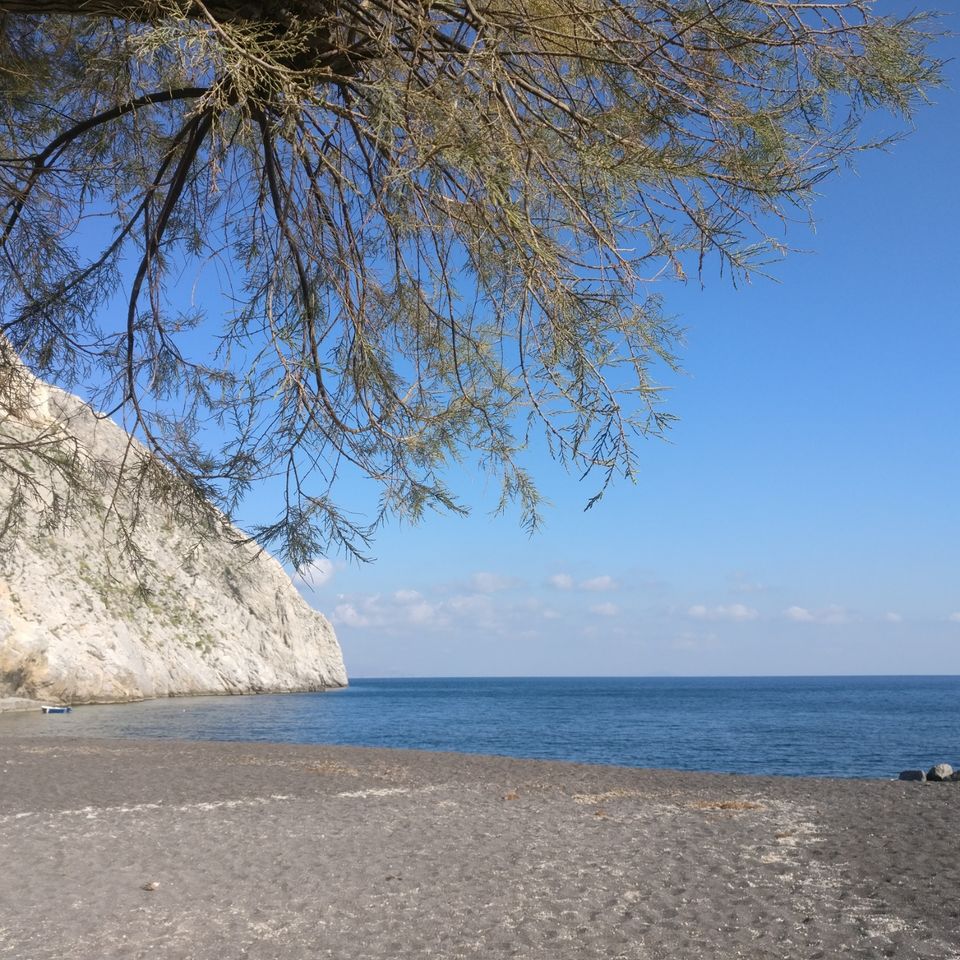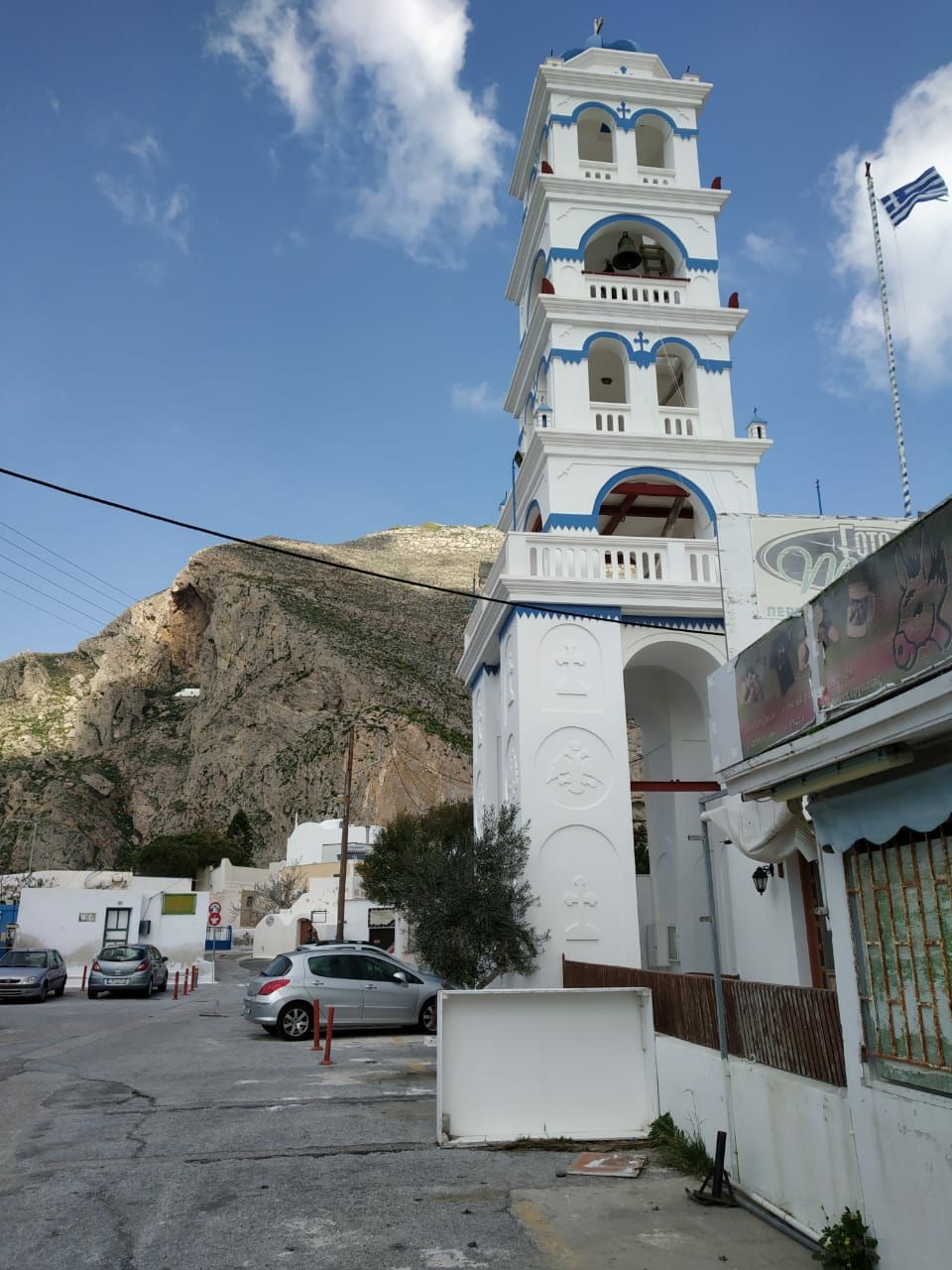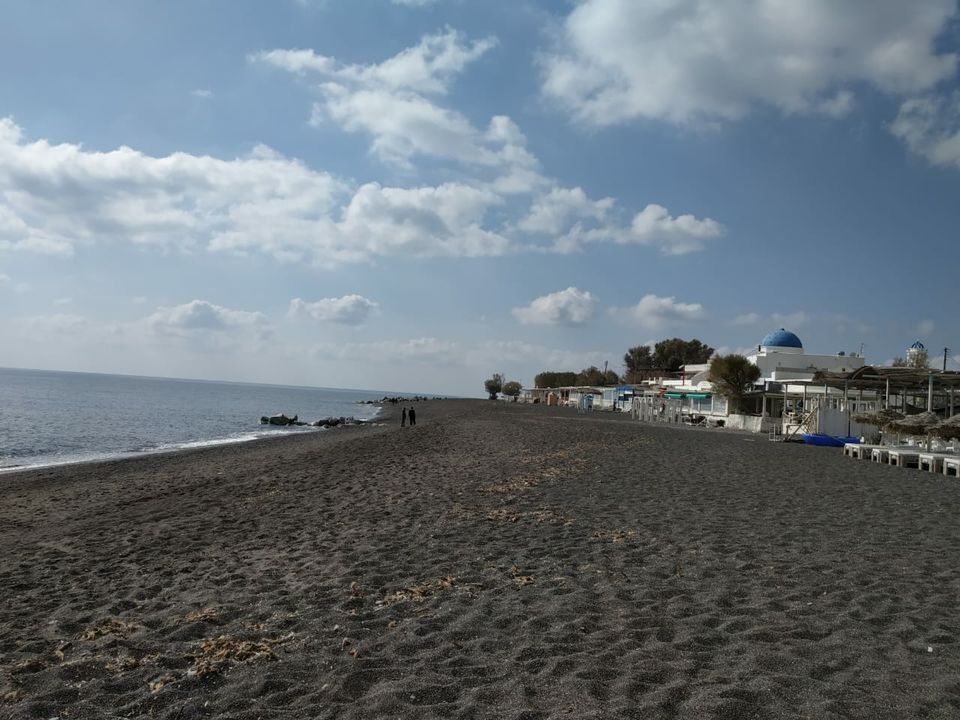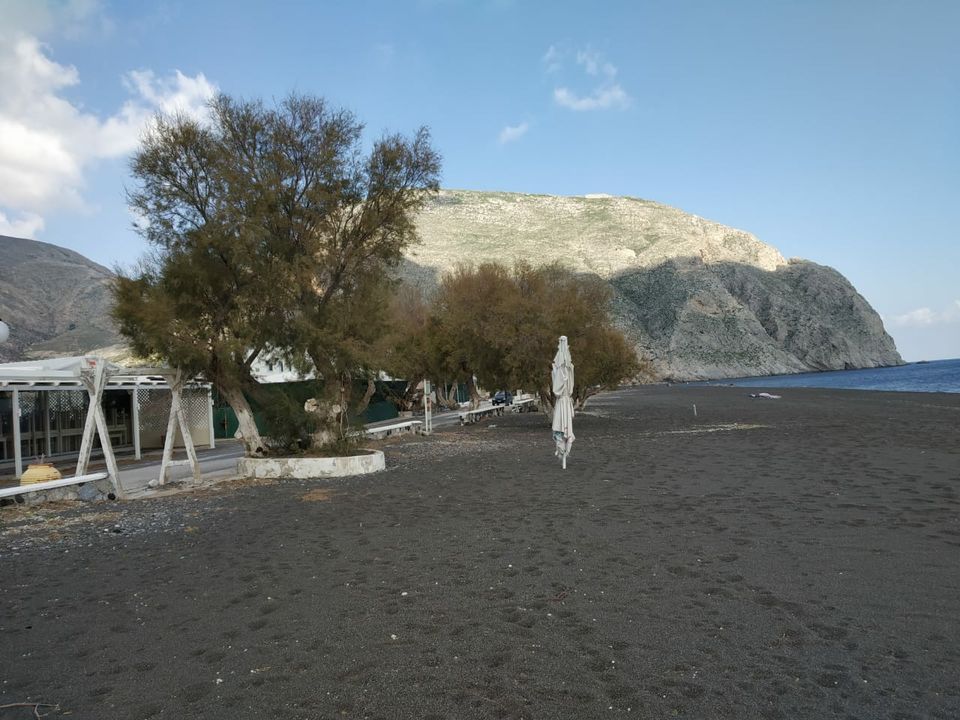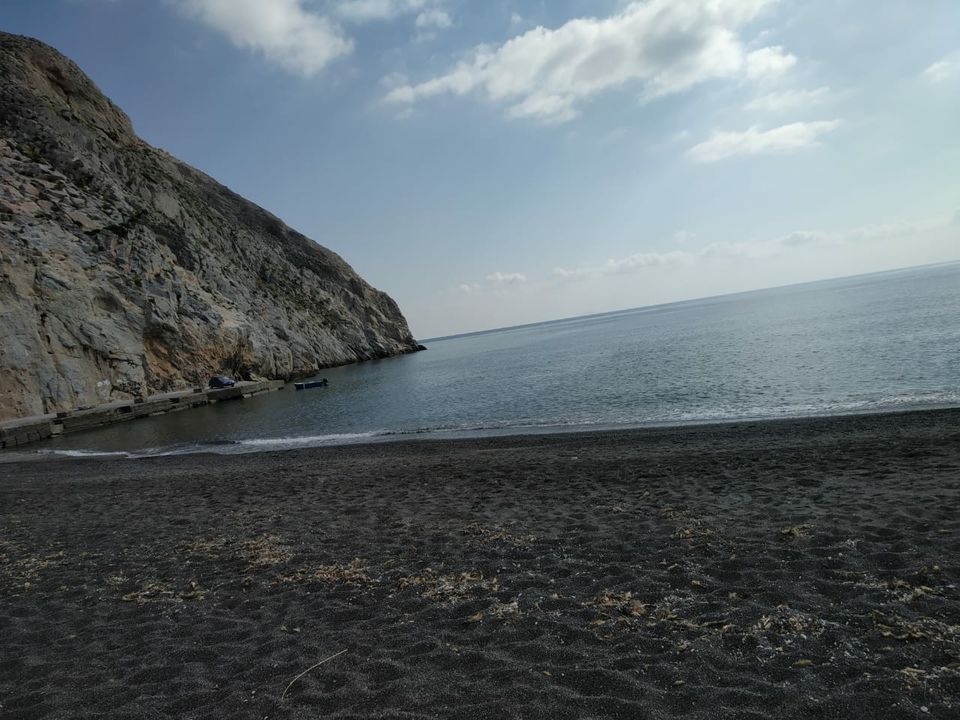 Greece was one of my dream destinations and I was in awe since the 1st time I saw the Santorini pictures with the blue domes.So decided to travel there for my honeymoon,even though it was off-season.i.e. February. Instead of following the traditional Greece itinerary of Athens-Mykonos-Santorini, we decided below:
- Athens and Kalavyrta (Skiing destination) which includes one of the best train rides in Europe.
- Santorini (for obvious reasons)