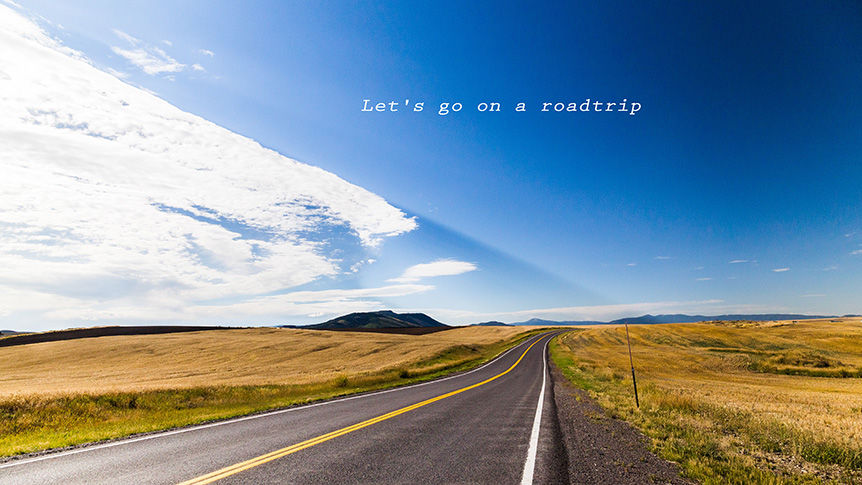 Everyone knows that there is nothing comparable to a classic road trip to see grand ol' USA. Being a Bostonian, love for road trip comes naturally but surprisingly it took me almost 6 years (I moved to Boston in 2008) to plan one . But as they say " better late than never " , in last two months, I took 2 road trips . A 8-day road trip from Boston , through Maine, New Brunswick to Nova Scotia and back again and 6 national parks between Arizona, Utah, Wyoming and Montana. Call me crazy or whatever , but I love taking road trips even though they amplify physical exhaustion.Yes travelling with family does make it a lot of fun but as these road trips were my first of this kind, it TAUGHT me a LOT . So what did I learn ?
1. Basics is all that you need
Through out our journey we stayed in different kinds of accommodations good hotels, motels, dingy inns. And even though they had good service,continental breakfast and king sized beds – all we really needed was a comfy bed, good (healthy) food, hot cup of coffee and each others company.If we can stick to basics, life is good.
2. Maps can be deceptive
Distances look much smaller on maps than actual. Google maps showed distance between Halifax to Acadia as 8 hrs but when we actually started, it took much of our day time. With nap times and snacks breaks 8 hours got converted into 12 and journey just didnt seem to end.
3. Do not undermine the power of Music
A good playlist is must – must for a road trip. I cant thank enough to the songs which kept me awake while everybody else in my car just slept. Also it doesn't hurt to buy music apps. It so happened with me that I got bored of playing same songs i had in my phone that I ended up buying "SPOTIFY" and I must say life was good after that.
4. Planning is good but keep room for changes
No matter how much you plan, some things will go differently.Having a good plan does help in fitting maximum on a tight schedule. But its fine to go off the planned road and be with the flow. While coming back from Halifax we decided to spend extra night in Bar harbor since we had rushed the things before and we wanted to gaze at Acadian beauty for some more time. Needless to say we got some fantabulous clicks.


5. Set Budget Rules
You will think that driving costs less than flying, but if you don't pay attention to frivolous expenses like buying munchies from every gas station you get your car refilled or useless expensive souvenirs from every stop that you make, you will end up digging hole in your pocket. Packing a cooler is key here.Coolers save money on dining costs. Before setting off on the drive , we used to make sure to have enough food supplies in the car. It not only saved us money but also time that we would have wasted otherwise.
6. Pay attention to your Vehicle
Driving is the main point of a road trip, isn't it? A robust plan can go down the drain if your car breaks down. And this happens more often than you would think. A car checkup before you set on your voyage would be good idea.Luckily, my husband took care of the car so other than some hiccups (Our car broke down in Yellowstone and we had no cellphone reception), the journey was overall smooth.Getting a roadside assistance membership like AAA comes really handy on a road trip.
7. Double Check your Itinerary
Yes we are all smart and take our bookings very seriously. But when we are our own travel agents, the responsibility gets doubled. How many times have you missed your flight due to timezone difference. Mis-bookings happen even with the most seasoned travelers. Missing a hotel booking for a day is not that uncommon and I, myself has been victim of this mistake on my recent road trip. It was only after driving for 12 hrs that we realized ,we were booked for next day and not on the day of our arrival. Thankfully the host had room to accommodate us else we would have been in a serious fix.Lesson learned, always go over travel documents and make sure there are no mistakes!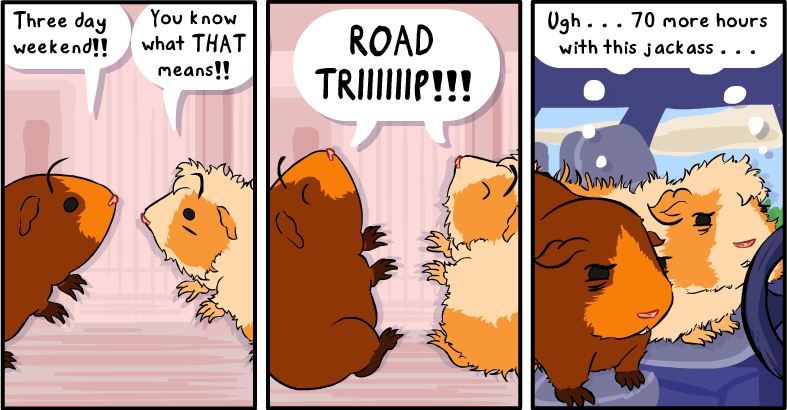 8. Listen to your body
Continuous driving, urge to see everything and sleep deprivation do take a toll on the body. I am still trying to catch up with my sleep after returning. A healthy you will keep you and others in your car happy.Eat healthy by filling in your cooler with all the essentials and stay hydrated.Be careful about drinking water at random places as it will be too late before you realize that you have been hit by stomach bug.In any case bottled water is not very expensive.
9. Carry extra Batteries /Chargers/Power Invertor
I know packing judiciously is key to any trip but trust me extra batteries and charger will not take much space rather save you a lot of hassle.Specially if you are dead set on using your phone for everything – navigation, music, Facebook (yeah! yeah! I know we all are guilty for this) etc , you will drain out your batteries pretty fast.An electricity power inverter will allow you to keep all of your electronics charged at your convenience and you won't have to rely on hotels or rest stops to recharge. We had an inverter , 2 battery chargers, 2 camera chargers and 2 cellphone chargers. Yes my dear husband did not wanna take any chances. Also inverter helped us in hooking our electric kettle whenever we wanted …. you know what it means ,unlimited tea and coffee
10. Always carry some cash with you
I am still trying to develop this habit. I don't remember how many times have I been scolded by my dad who firmly believes "Always have cash in your pocket". I learned it hard way when I got stuck on a toll bridge with no EZPass and no cash (I still can't forget the humiliation of asking other cars to help me). Cash is very important specially in case of an emergency or paying at places which are "cash only". I am sure you all have been in the situation where bank suspends the card suspecting fraudulent activity and you (being hungry) have already opened the packet of snacks before paying the bill. Having cash at hand is one of the more important travel safety tips.
I think one of the most important thing in road trip is to just have fun. Keep your cool as things do go wrong and when they do frustration never helps. Its tough to cord a balance between expectations and annoyances, but then nothing comes easy …I am sure many of you are already "PRO" when it comes to road trips but a lot of you are novice like me. I will be eager to hear regarding what all has worked for you on your road trips. Hopefully, I do not commit the same mistakes as I did this time and more than that I wish someone will learn from my mistakes. Do let me know your must haves for road trips in comments below. Thank you for stopping by.