Aeroplanes have changed the way we travel the world. Imagine travelling continents via ship or road- spending days and days to travel places, you think we would still be exploring the world at mass level? I cannot even fathom travelling long distances 120 years ago.
The ability to travel anywhere has opened up a level of globalization unheard of in the previous century. In the past, global cultures rarely crossed paths. Shipping was instrumental in transporting goods and people around the globe, and yet, the average citizen could rarely take advantage of it.
With the ever-changing technology, companies are now looking at new generation of jetliners which are faster, sleeker designs of planes adding comfort and will revolutionalise air transportation again. They'll also burn less fuel and reduce travel time further.
Below are a list of 6 new planes as airlines speed up retirement of long running plane models like MD-80 and 757.
Boeing's 777X Airplane
Boeing has already conducted test flights of its 777X plane.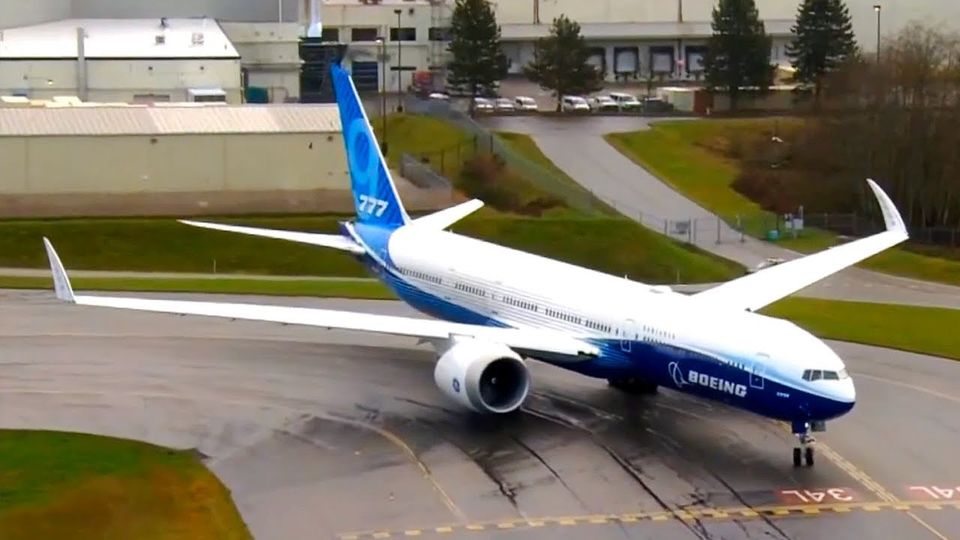 Expect to see it in: 2022

The new Boeing 777X will be the world's largest and most efficient twin-engine jet, unmatched in every aspect of performance. With new breakthroughs in aerodynamics and engines, the 777X will deliver 10 percent lower fuel use and emissions and 10 percent lower operating costs than the competition. With a spacious, wide cabin, new custom architecture and innovations from the 787 Dreamliner, the 777X will deliver the flight experience of the future.
Lufthansa is set to launch the jet into service in 2022.
Standout Feature: The biggest twin-jet in the world, it has a unique folding wing that bends up at a right angle so the wide-body can scrunch into tight docking spaces at airports.
Airbus A321XLR plane
Expect to see it in: 2023
The A321XLR becomes the next evolutionary step which creates value for the airlines by bringing 30% lower fuel burn per seat than previous-generation competitor aircraft.Airbus' A321 XLR will be able to fly around 4,700 nautical miles
The airlines will be able to operate a lower-cost single-aisle aircraft on longer and less heavily travelled routes – many of which can now only be served by larger and less efficient wide-body aircraft.The new Airspace cabin will provide the best travel experience, while offering seats in all classes with the same high-comfort as on long-haul widebody aircraft. An innovative design that added a third fuel tank allows the XLR to travel up to 10 hours without needing to refuel—about double the duration most airlines associate with a smaller plane.
Standout Feature: The longest range of any single-aisle plane.
A220-500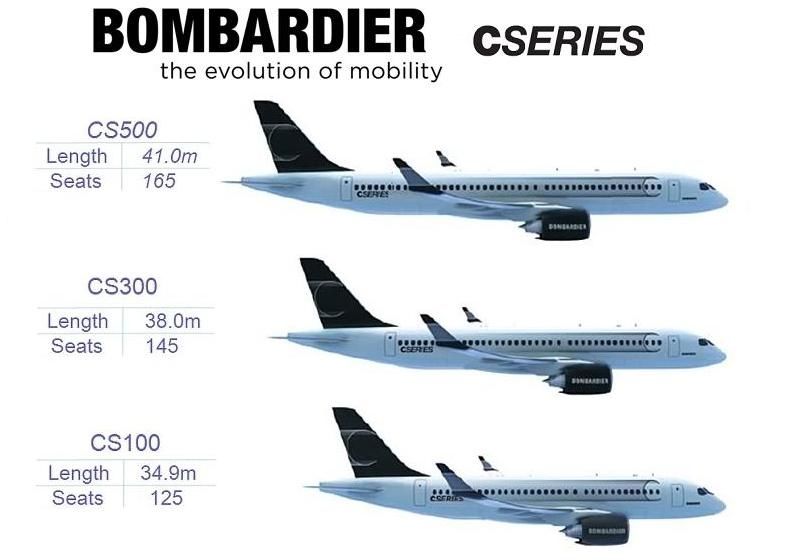 Expect to see it in: 2022
This proposed stretched version of the nimble Airbus A220 narrow-body plane, which is already in service with a smaller 100 model, would carry up to 160 passengers in a dense single-cabin configuration. A larger version would add six rows of seats, expanding capacity to 200 seats. The existing A220s, which seat 110 passengers, are already redefining the in-flight experience on short-haul routes. More windows—two at each row—and capacious overhead bins help to combat claustrophobia. The A220 also guzzles less fuel than earlier regional planes, meaning airlines will be more willing to take a gamble on new routes.
Standout Feature: Domestic flights that will get a lot comfier in coach
Overture- Boom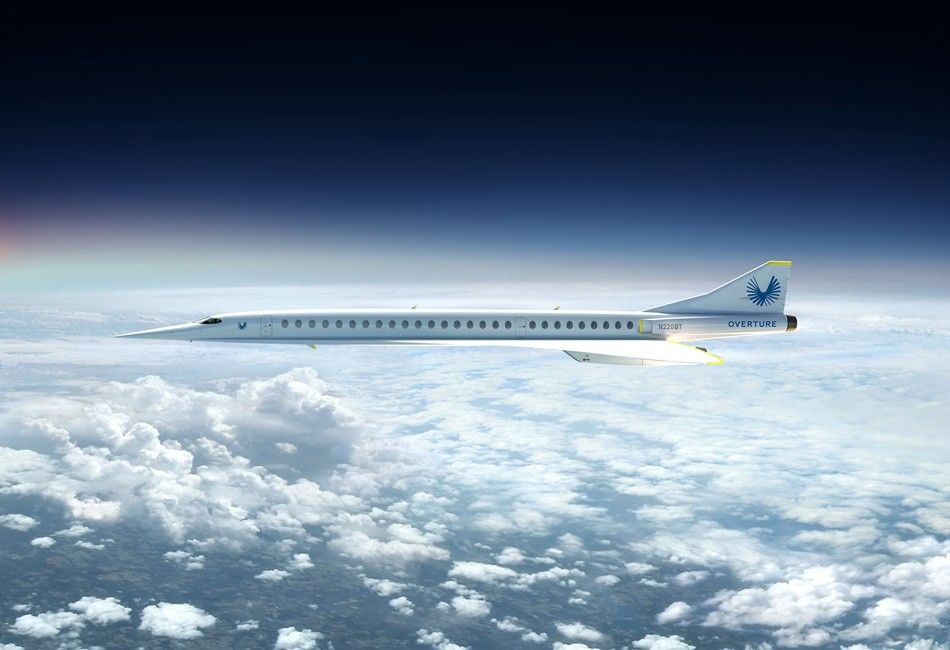 Expect to see it in: 2026
Boom, a Denver—based startup, is poised to produce Overture—the first civilian supersonic jet. It's aiming to start test flights as early as 2025, and recently revealed that it's partnering with Rolls Royce to develop the engines. One potential customer is Japan Airlines, an early investor in the company, which gives it an option to buy up to 20 of the 55-seat airliners. The aircraft would fly at just over twice the speed of sound—Mach 2.2—but will likely be limited to subsonic speeds (under 700 mph) over land. The company claims that fares won't be much higher than business class.
Airlines are in a race to not only fly faster but also to balance the expenditure on fuel and reduction of carbon emissions with less turbulence and a smoother ride.Features include 'ample' personal space, conventional in-seat entertainment screens, and contactless technology.
Standout Feature: It'll fly you from Tokyo to San Francisco in less than six hours.
Blended Wing /Flying V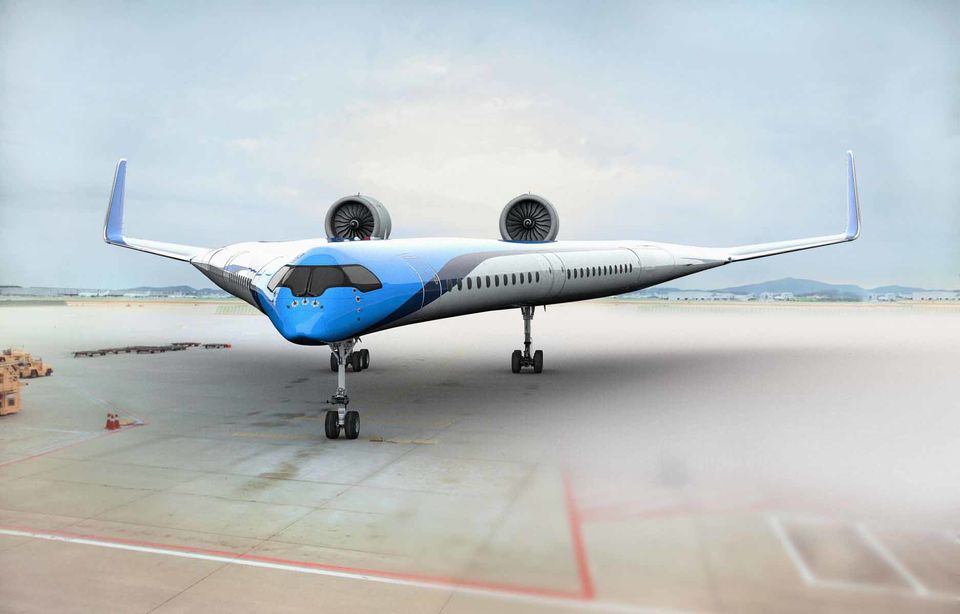 Expect to see it in: 2035
KLM is backing a similar venture with Delft's Technical University—Holland's version of MIT—for a plane model with the descriptive name of "Flying V." Both of these visionary projects are said to be years from fruition, and that'll give us plenty of time to think about how we really want to fly in the future. The Flying-V would be a long-haul, high-capacity (around 314) aircraft. With its blended design, it would be shorter than the A350 but have a similar wingspan (important, of course, for airport operations).
A first milestone was reached in September 2020 when the team flew a first model Flying-V. This was a 22.5kg model with a 3.06-meter wingspan. KLM's V-Flyer project has released some more innovative new concepts. This includes passenger bunk beds making use of the curved walls of the fuselage. It has also looked at staggered economy seating for more privacy and two-tier hanging seats.
Standout Feature: The planes of the far-out future
Airbus zero-emission aircraft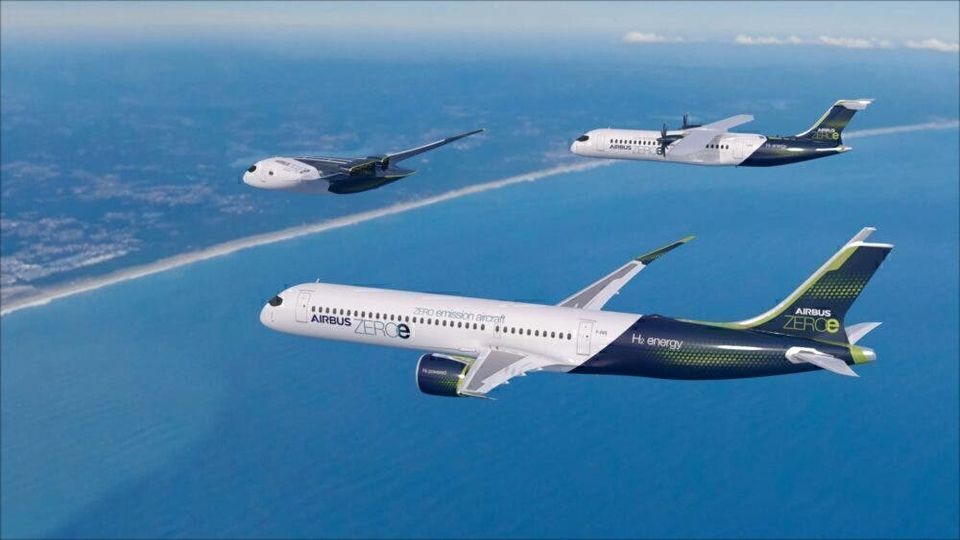 Expect to see it in: 2035
Airbus has ambitious plans for three new aircraft that could fly with net-zero emissions. These plans were released in September 2020 – fittingly to mark zero-emissions day.
Airbus recently unveiled a scale model of a prototype design that it claims can reduce fuel consumption by 20 percent while carrying hundreds of people.
It has proposed three aircraft concepts, each based on a hydrogen fuel source. These are named ZEROe. Alongside aircraft and engine design and technology, Airbus is embarking on a much wider project to make the concept of hydrogen power and zero emissions economically viable.
The first two of these look very much like existing narrowbody aircraft, but the design would be altered to accommodate additional storage for hydrogen. The third is a new design optimized for hydrogen use. It will likely take a hybrid approach, where hydrogen is used both directly as a fuel and via an electric fuel cell.
Airbus previously released a proposal for a fuel cell-powered aircraft with podded engines. It hopes to confirm the selection of propulsion methods for development in 2022.
As per reports,"The pandemic is accelerating a pre-existing shift to point-to-point travel" with smaller planes connecting mid-sized cities, he says. "[The world] doesn't need a 520-seat monster that forced people to change planes in Frankfurt or Narita," says Richard Aboulafia.
What are you thoughts on these cutting-edge technology?
Think we missed out on something? Let us know in the comments section below. Or write about it here and earn Tripoto Credits!