Imagine a sight where doors open straight to views like paradise! What is the first visual that comes to your mind? Whitewashed doors, postcard picture settings with doors opening to nothing but infinity? Yes that's exactly what I experienced and lived in Santorini. And I guess I made it so far only because of one oversight that had people blaring in incredulity.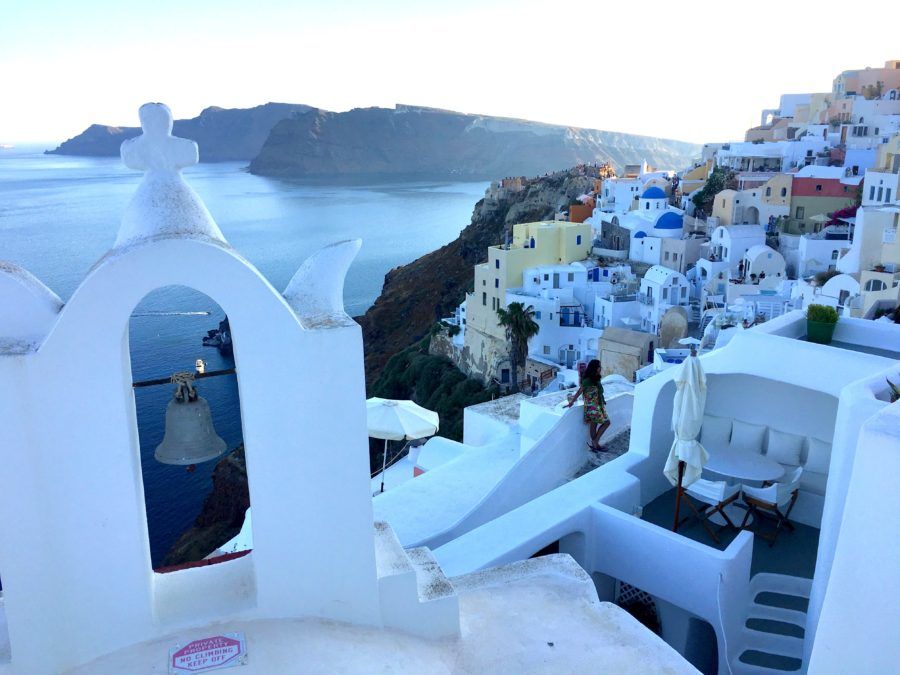 "You've never been to Greece?" my acquaintances would bawl. "How is that even possible?"
I shrugged; giving them the answer I give everyone around. "The world's a big place, I'm only one tiny woman globetrotting this world step by step, and it hasn't happened yet. I'll get there soon."
Even so deep inside, I knew I couldn't hold off much longer. So when I planned a summer of gallivanting around Europe, there was no question that I would be visiting Santorini, the Greek islands next.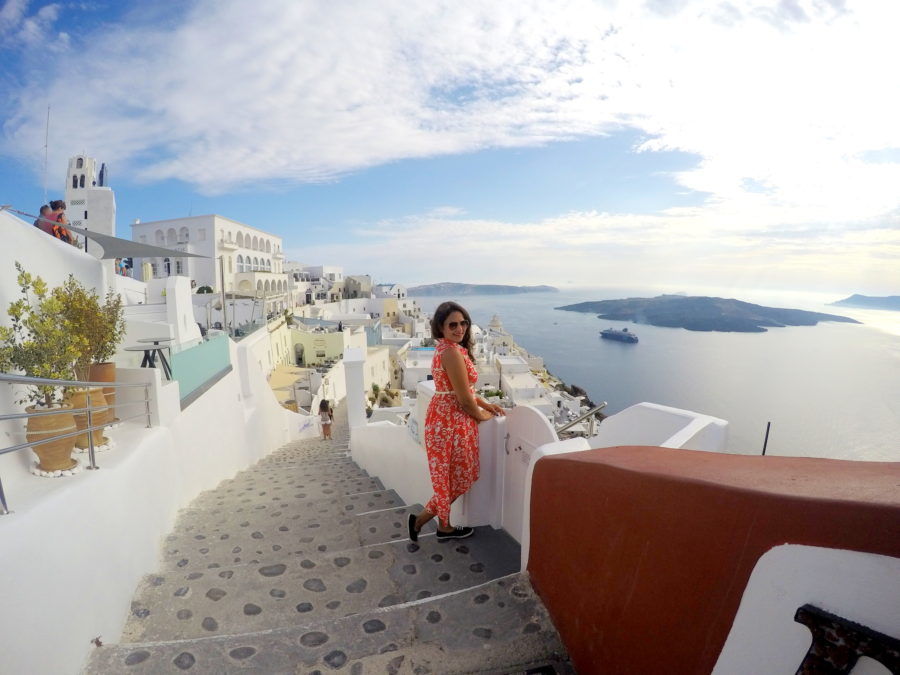 An island formed from the rim of an ancient drowned volcano, Santorini is arguably one of the most scenic destinations in the world. And I was just to discover, WHY?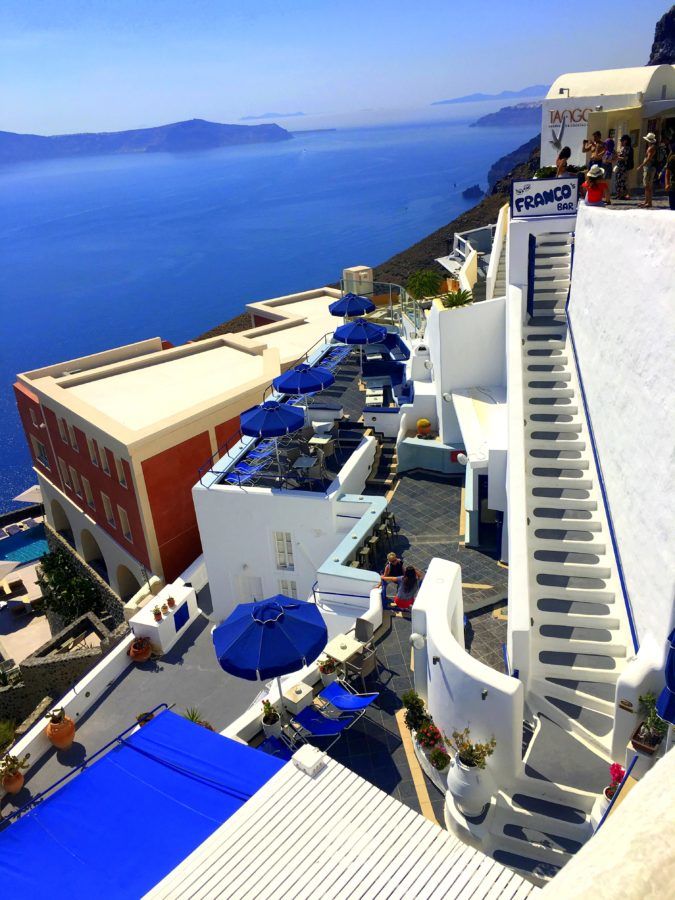 Known to be the most expensive yet beautiful island in the Cyclades, it's tough to resist its quiet winding streets, small alleys lined with whitewashed houses overlooking a beautiful harbor, beautiful beaches, amazing restaurants, and mesmerizing sunset scenes.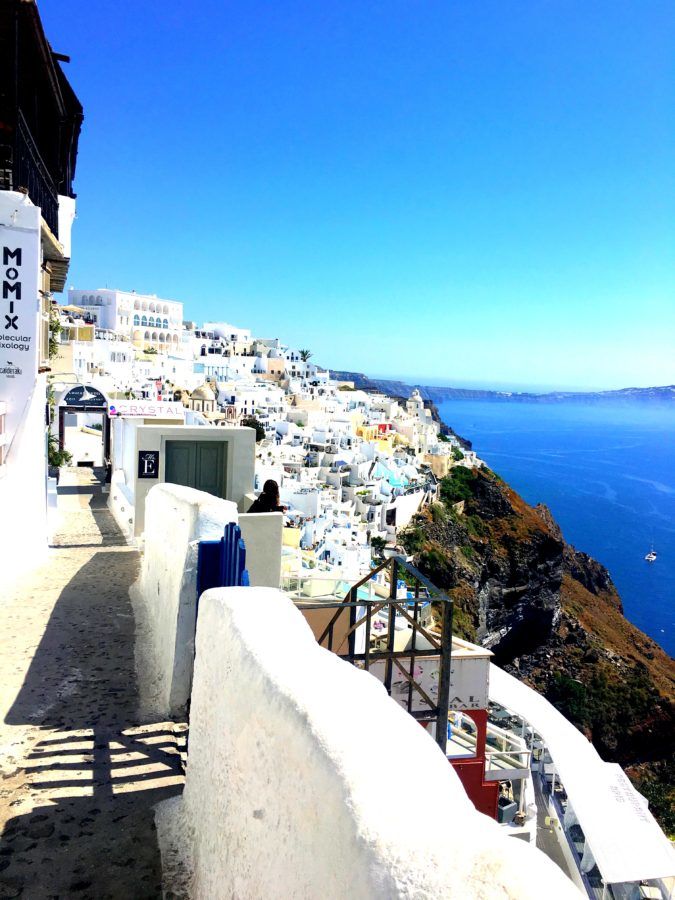 On my very first day on arriving at the island I began my thrust by exploring the main town of Fira. Though the island is divided into many small towns like Fira, Imerovigli, Ferostifani and Oia; Fira is the center most to all. It is the island's largest town and has the most restaurants, shops, and scenic hotels and is the center of Santorini's nightlife.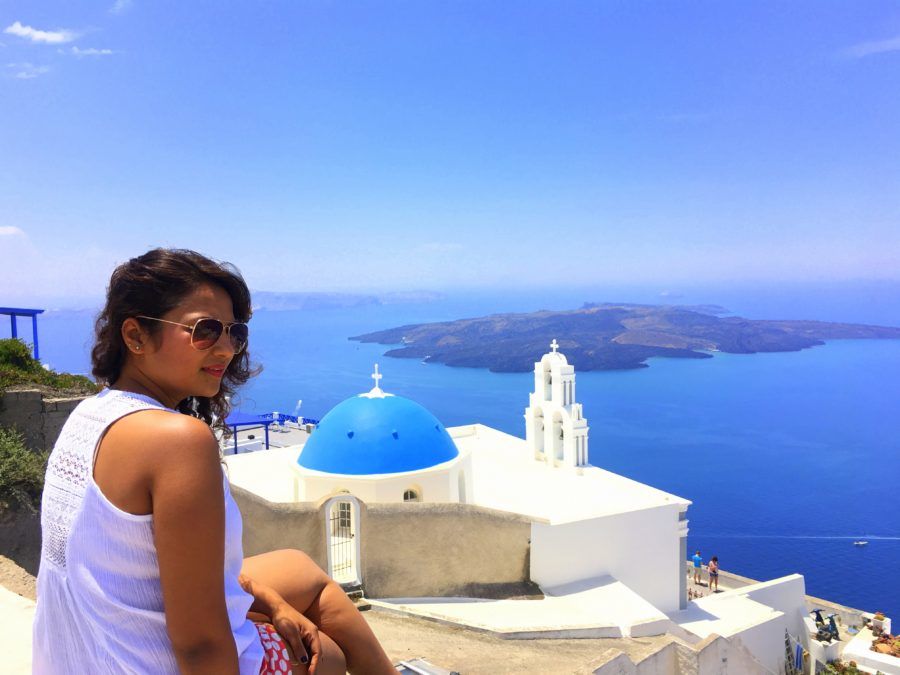 Exploring the town of Fira I was presented with the fabulous views of the iconic landmarks and attractions that have made Santorini a ménage name over the past few decades: beaches, bougainvillea, brilliant whitewashed buildings, charming churches and chapels, blue domes, surreal sunsets, this island devours it all.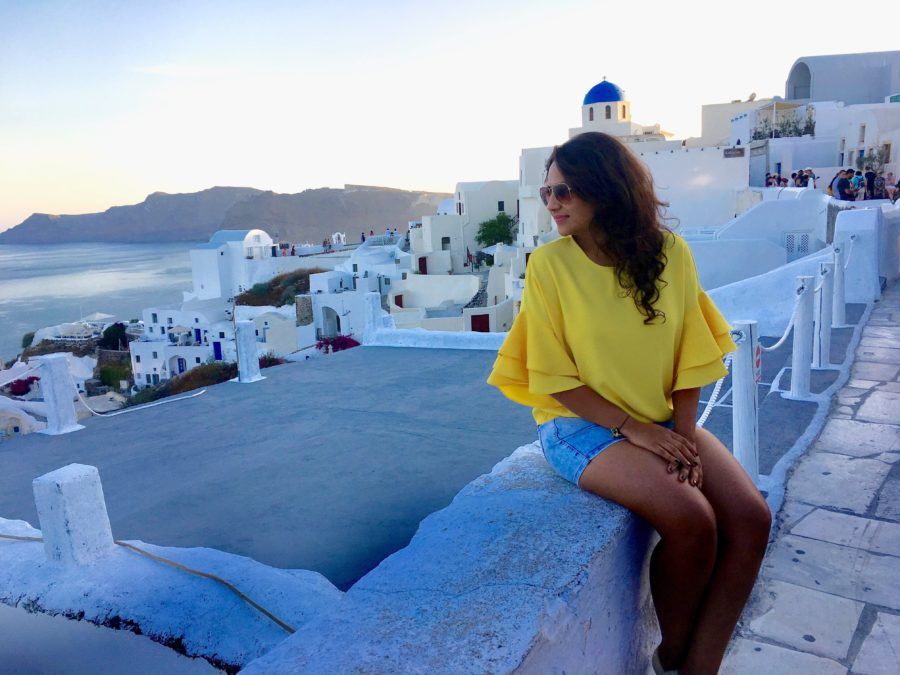 With the first day of surreal beauty of the island still sinking in, I decided to take the hike form Fira to Imerovigli town on the next day. And walking by the Cyclades I already felt so inspired by all of the surroundings, the all white Greek architecture contrasted with the deep blue tones of the ocean are as picturesque as picturesque comes.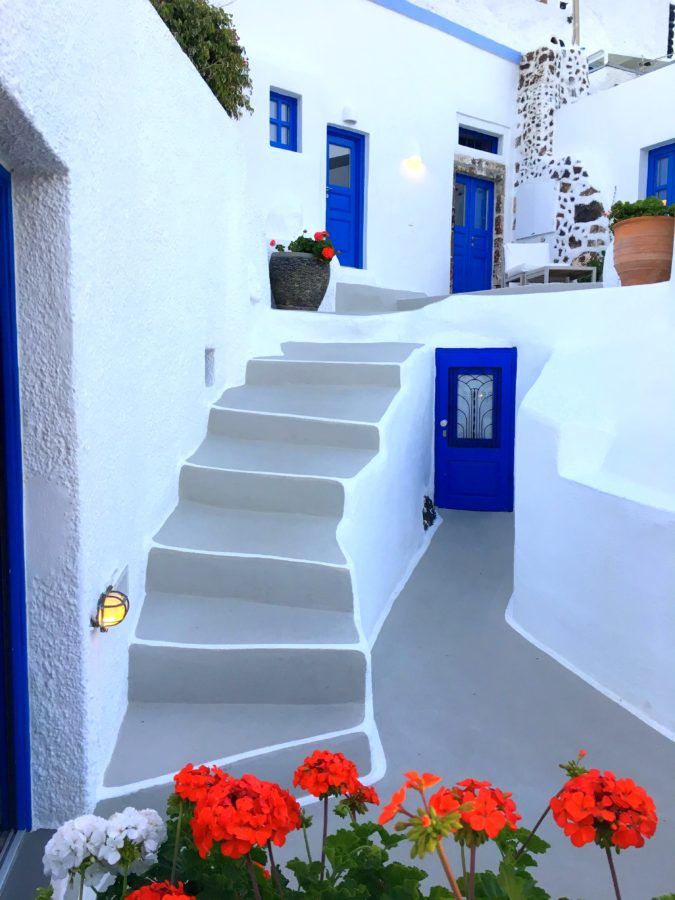 I never imagined the sight of doors welcoming the beautiful views and sunsets like I saw here. I wouldn't fail to accept that Santorini was a place I had been dreaming of visiting since Instagram was invented.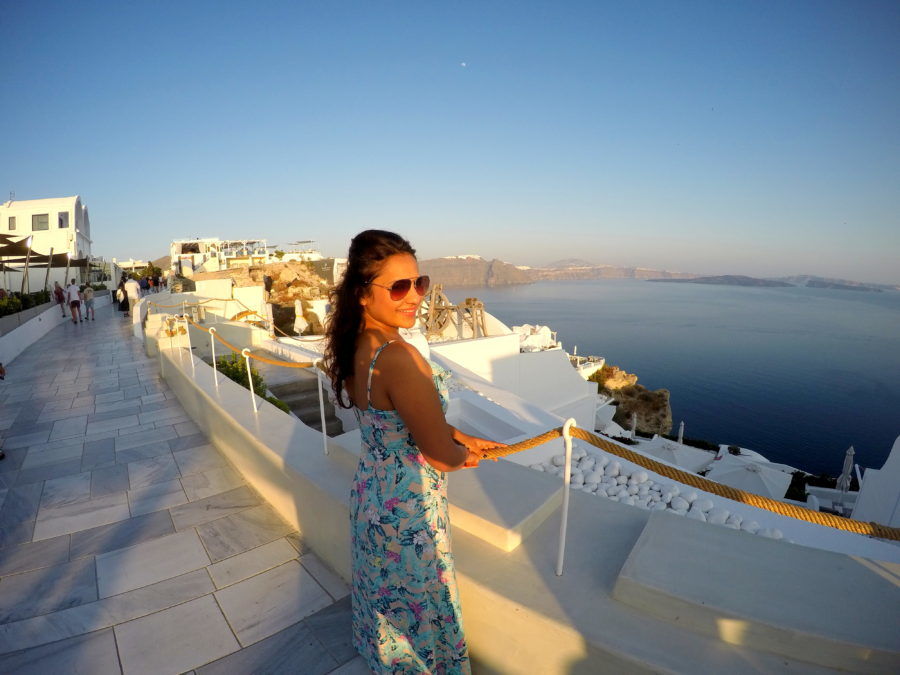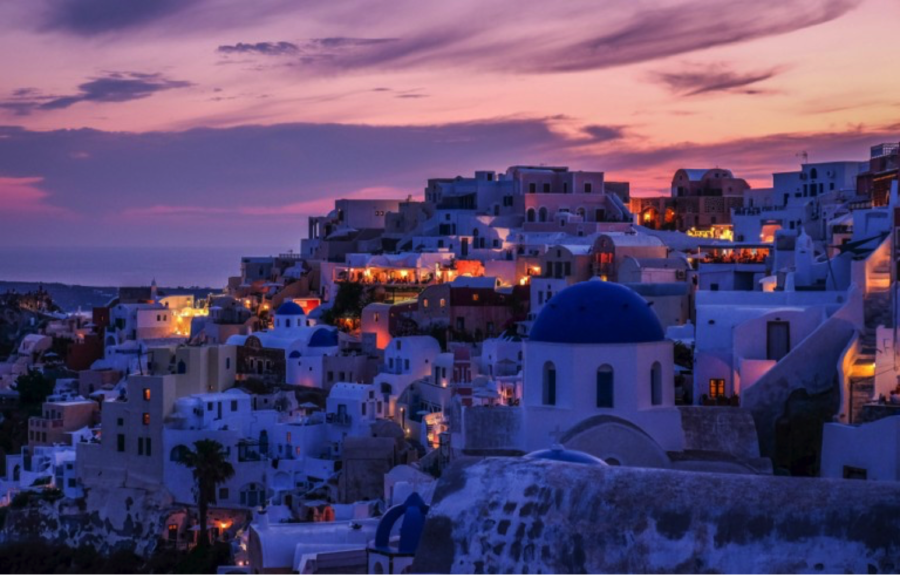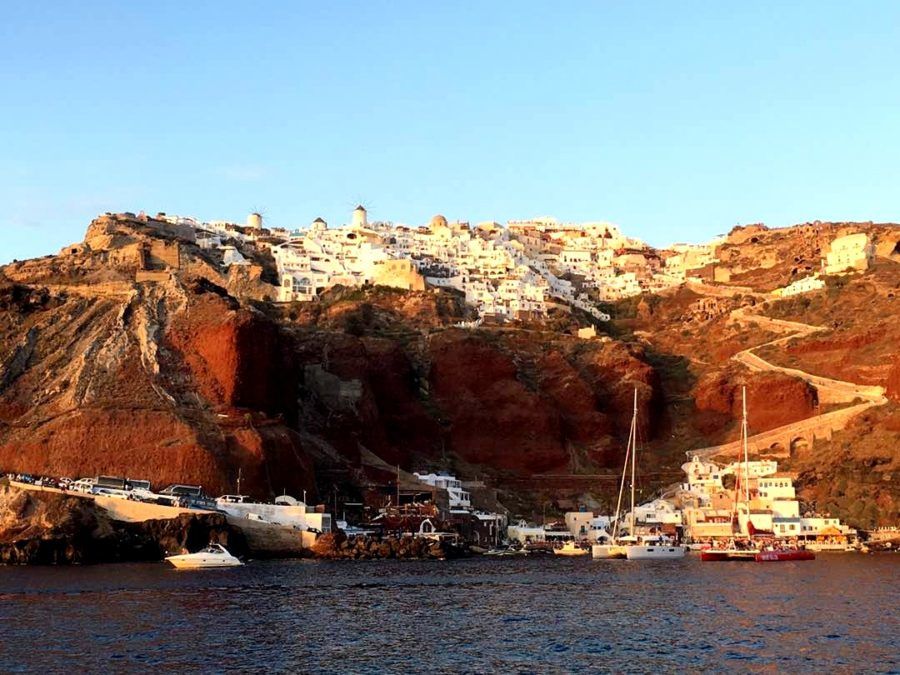 The narrow alleys of Imerovigli town by the caldera are so perfectly photogenic with those sugar cube houses and azure coloured waters. The contrast of white and blue combined with golden and pink sunsets make each photo perfect.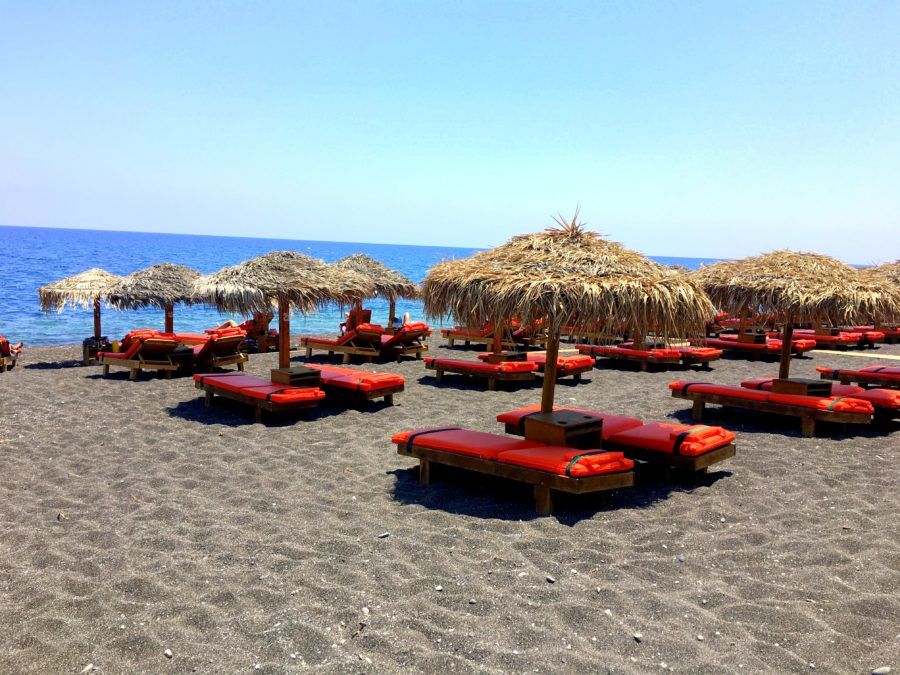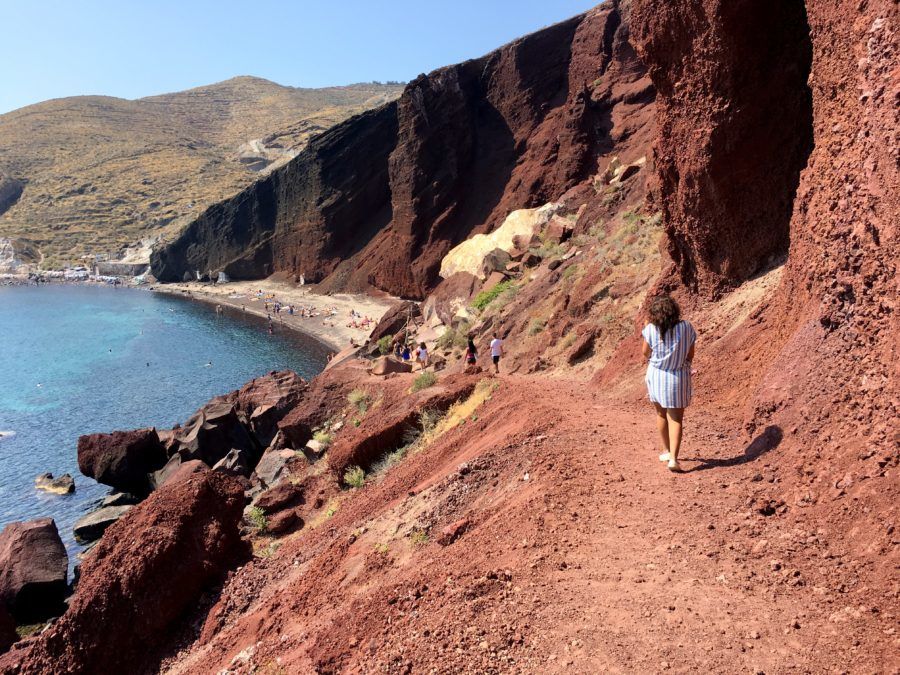 I'm sure every traveler account on Instagram would be incomplete without one picture from a Greek island on their feeds.
This was originally posted on Globetrotting 365 days