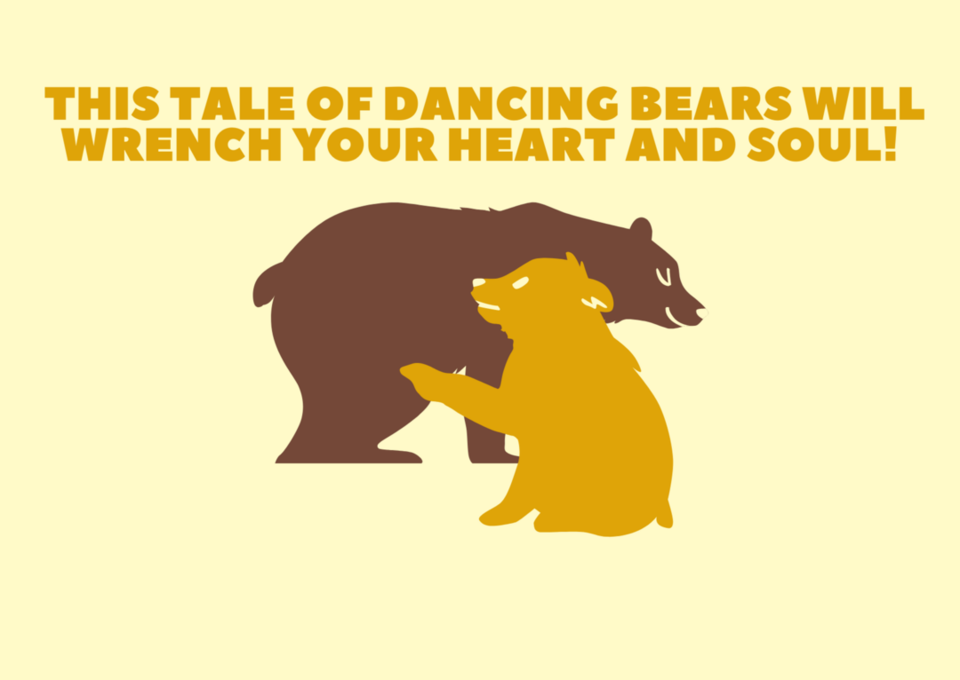 My family and I visited the Sloth Bear Rehabilitation Centre in Agra by chance. What I saw there surprised me about the nature of humans. This also left me to wonder if our conquering nature and procuring benefits from animals' misery is our so-called 'wise nature'.
We met Rishik, one of the staff workers at the center. He gathered all onlookers and started by sharing a story of a villager Ram Chandra, who was attacked by the Sloth Bear when he got too close to the animal. He convinces us that Sloth Bear is vegetarian; is fruit, termite, and ant lover; is not generally aggressive. But poaching for body parts, habitat loss, hunting coupled with low eyesight and hearing makes it pugnacious when someone gets too close (as happened in Ram Chandra's case).
It made sense and sounded like a normal animal-human relationship. We do a lot of things in the name of survival of the fittest. Sometimes, that goes beyond any boundaries. We then mindlessly and numbly use whatever we can! The same happened with the sloth bears, or, the dancing bears.
This article will give you an insight into the human world - the world where one kills, and the other saves.
What are dancing bears?
Reading about dancing bears may take us back to our childhood, where most of us enjoyed monkeys dancing on roads and merrily collecting money from people on their instructors' command. Although, I had never thought about the misery they must have gone through during their training sessions!
I am no one to judge here about the monkey show and what goes on behind the scenes, but chills ran down my spine after Rishik told us about the brutal methods used to train these bears. Some of these are beguiling the bears mostly at a tender age of 6 months; forcing a red-hot rod through their muzzle; piercing a rope through their nose; trainers consciously didn't let the bruises dry to push the rope. Additionally, smaller babies were put directly on the blazing griddle by applying a balm coating on their butt to save it from burning. Bears jumped in pain, and that's how they were taught to dance.
Who started the practice of dancing bears?
Initially, these dancing bears were trained by a nomadic tribe called Kalandar for Mughal Emperors' entertainment. These kingdoms gradually disappeared in India, but the dancing bear's tale continued on the road for cheaper shows to entertain villagers and ordinary people.
Wildlife SOS – an NGO that ended centuries of agony for sloth bears!
The practices used to train the bears were undoubtedly most inhuman to earn a living, but it continued for almost 400 Years.
Some very genuine people then came together in 1995 and started to rescue, save and treat these bears in agony. Wildlife SOS leads conservation and rescue efforts for vulnerable Sloth Bears, Asiatic Black and Brown Bears. To date, the NGO has rescued almost all sloth bears in India with continuous struggles and many hardships.
With approximately 300 bears in their care at six sanctuaries throughout India, Wildlife SOS continues to study and care for wild bear populations.
What are the methods used for treatment?
1. Ice Popsicle Enrichment, Hammocks, Honey Log Enrichment, Games Enrichment, etc.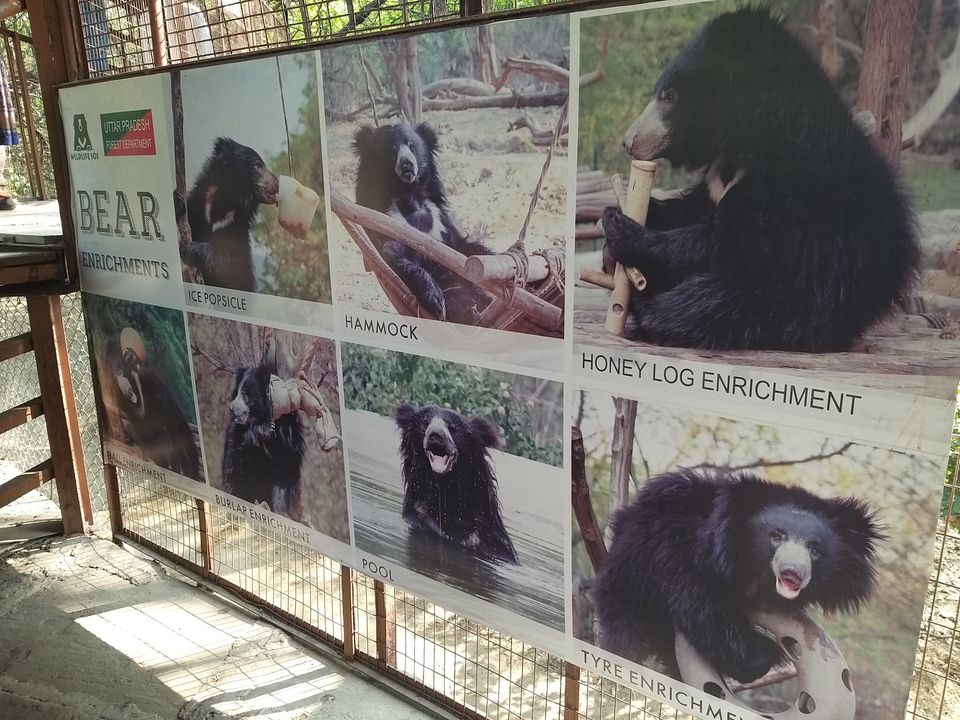 2. They have a hospital, well-assigned doctors, and an Education center on the premises in all rehabilitation centers.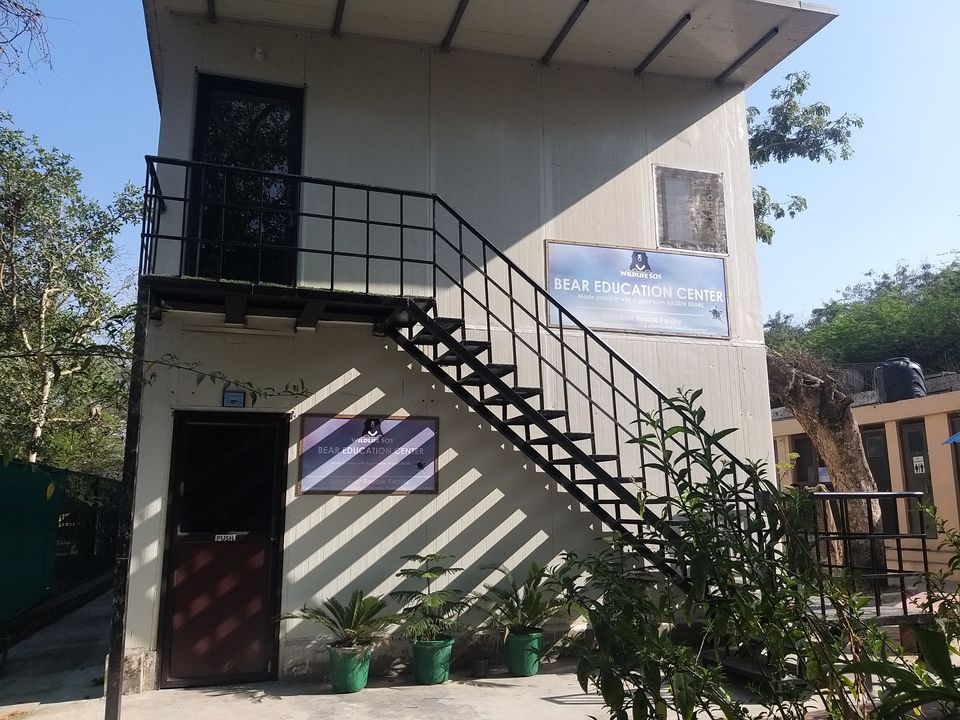 3. The staff provides them with good food, care, and environment and helps them regain their confidence.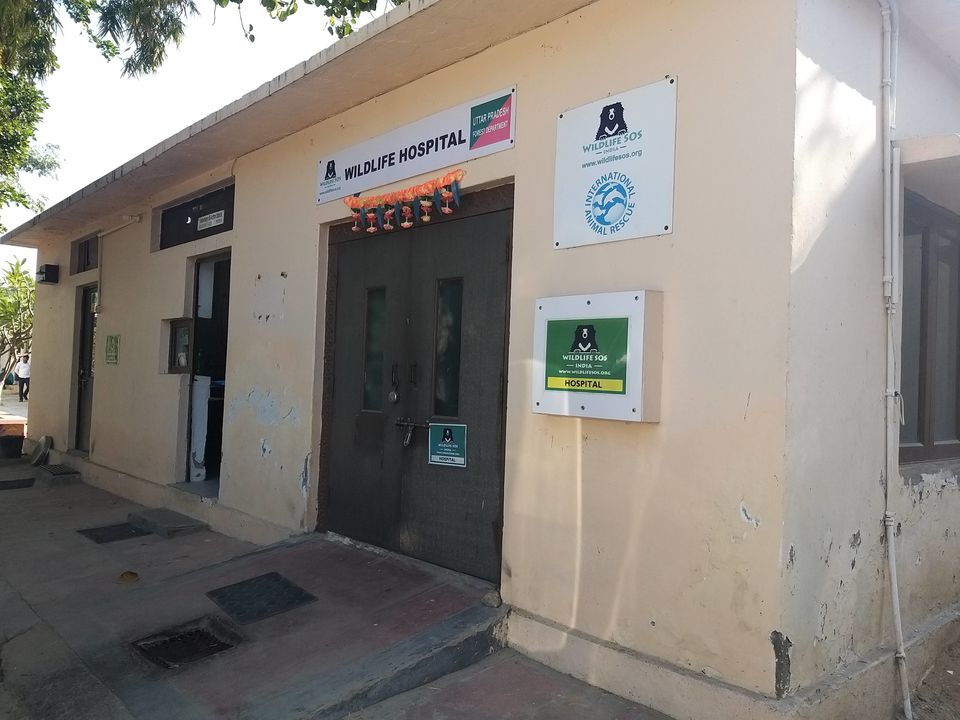 Can I Volunteer?
Along with the team, they have several programs for awareness and knowledge for the common public. Even ordinary people can volunteer for five days at Agra.
If you want to be a volunteer, you can register here. As a volunteer, you will be working with the bears and elephants at Agra. These are the following duties in which you will be involved:
1. Building hammocks for sloth bears to rest in
2. Constructing enrichment structures for play
3. Assisting keepers on daily afternoon feedings
4. Cleaning and maintaining enclosures and facilities
5. Gardening, plantation, nursery maintenance, and development
On the one hand, when it's distressing to know that they lived under immense physical and mental distress for a lifetime, it's relieving to discover that an NGO has completely changed the course of history in such a short period and is rescuing all such animals, not only in India but from the whole world.
I feel content by looking at the bears from a distance; we are advised not to talk too much or make noise. Two sloth bears sit tightly in each other's company and brace each other. Rishik told us that those bears are named Gambhir and Mowgli by the staff and are the rehabilitated ones.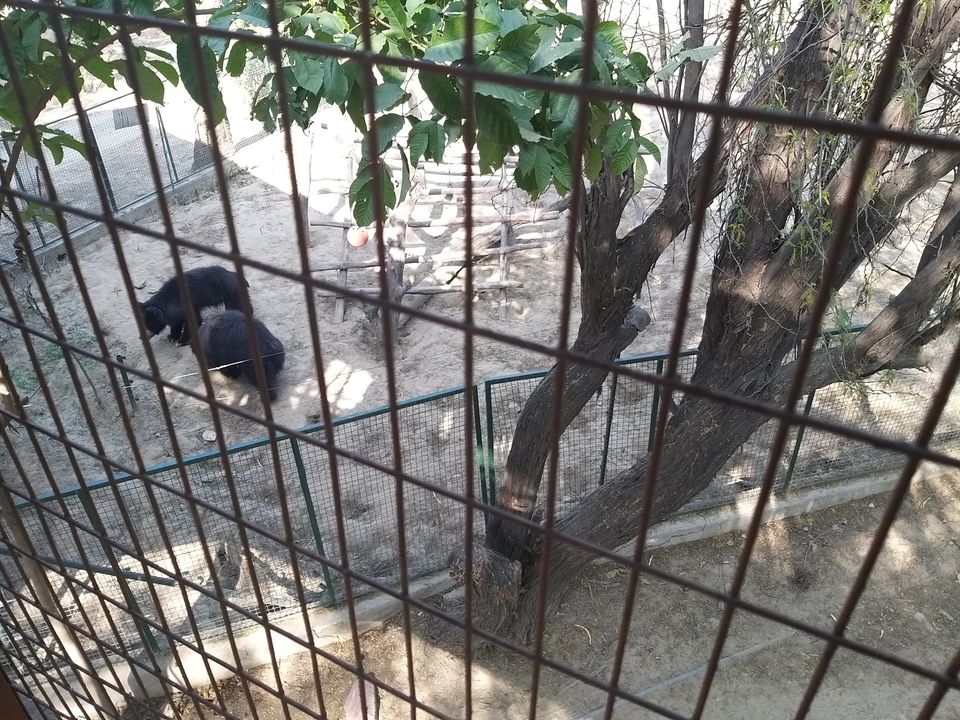 I have a meager understanding of animal nature, and realise that they intend to be in the midst of nature. The tale of dancing bears has come to an end, but there are indeed multiple other animals who are still unlucky. Here is an article by PETA about the animals still used for entertainment purposes. Give it a read!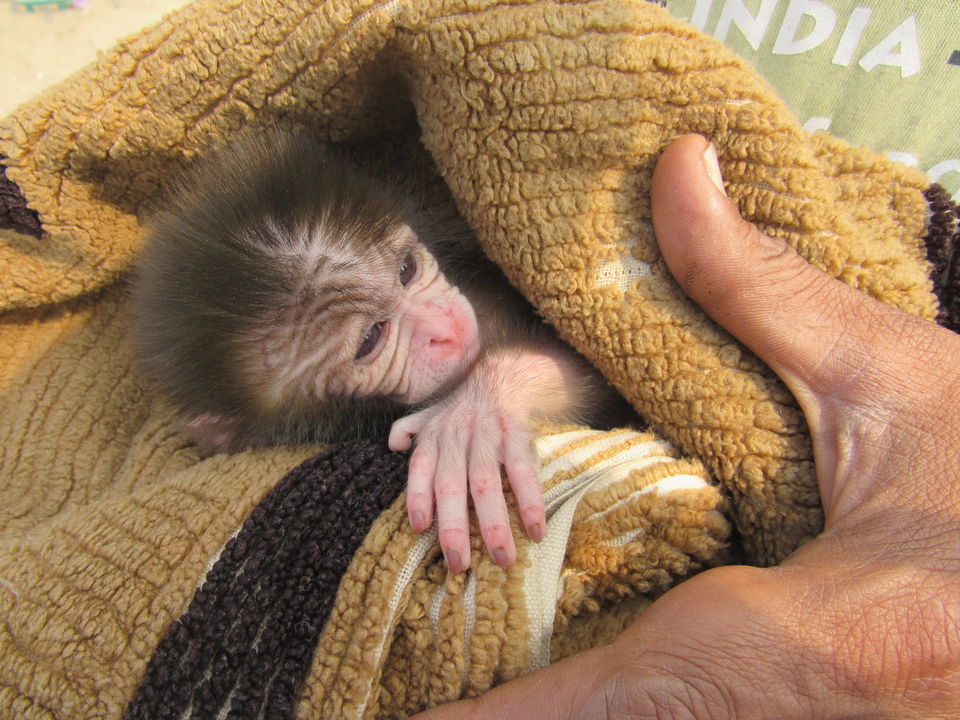 If you are into stories or poetry, I am your girl. Connect with me on my blog and Instagram. I would be the happiest to see you on the other side.
Ready to travel for free post pandemic? Earn credits and redeem them on Tripoto's weekend getaways, hotel stays and vacation packages after the pandemic is over!