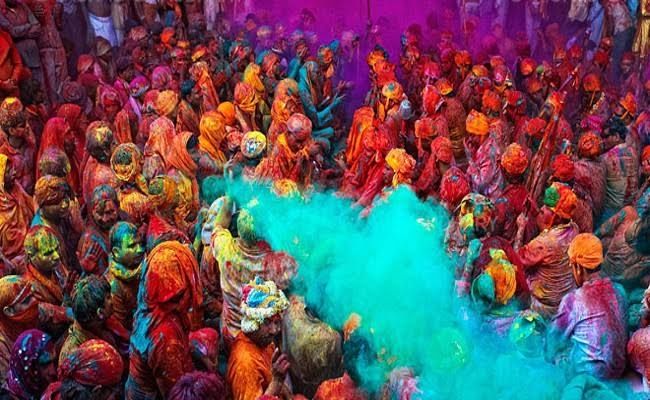 Planning to celebrate the Holi festival in India at Mathura and Vrindavan in 2019?
So last year, I got chance to celebrate Holi in "Shri Krishna ki Nagari(Lord Krishna Village)" Mathura. This was my first visit to Mathura-Vrindavan and that too on the festive time of Holi, I was a bit worried about Hotels, because of heavy rush in Mathura Vrindavan during Holi week, so I got it booked online with great discount, but still, I was not sure that whether I should go there or not. Read so many articles online before the visit, and in most of them heard about the crowd, some suggested not so good environment.
And this year also I can't resist myself, There is no better place than Vrindavan to embrace this festival of colors.
"Lathmar Holi at Barsana and Nandgaon"
12th March(Barsana) & 13th March (Nandgaon) 2019
The peculiar style of Holi celebrations where women chase men and beat them up with Lathis (sticks), and it's called Lathmar Holi.
How to go?
If you are in Delhi, you can simply hire a cab, go to the event and come back home in the evening. Briana is about 115 kilometers from Delhi.
Or if you are a budget traveler like me then take a train from Delhi to Mathura and then take a local bus to Barsana. The distance is between Mathura and Barsana is about 50 km. Reach as early as possible in the morning as the temple gets very crowded and it might get difficult to climb to the top balcony which is the only place from where photography is possible here.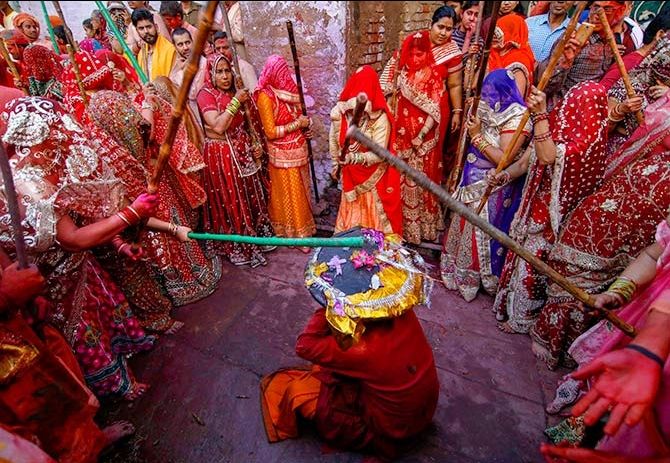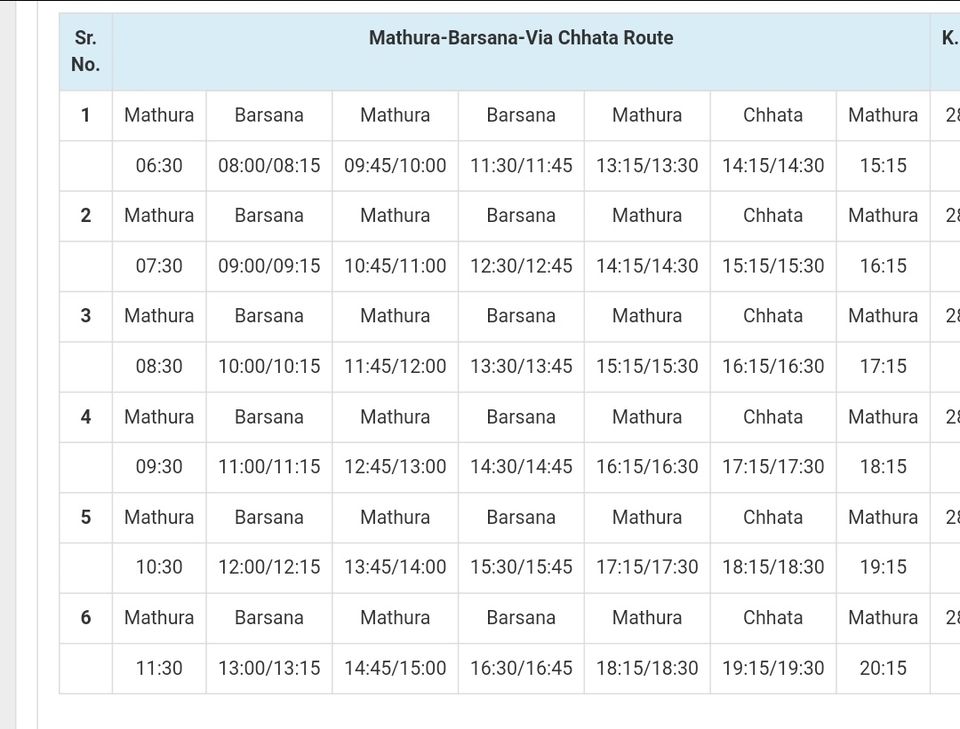 "Phoolon wali Holi at Virandavan"
Date - 14th March 2019
The Banke Bihari temple at Vrindavan celebrates a unique Holi which is not celebrated with conventional dry or wet colors, but with flowers, and hence the name Phoolon wali hold (Flowers' Holi).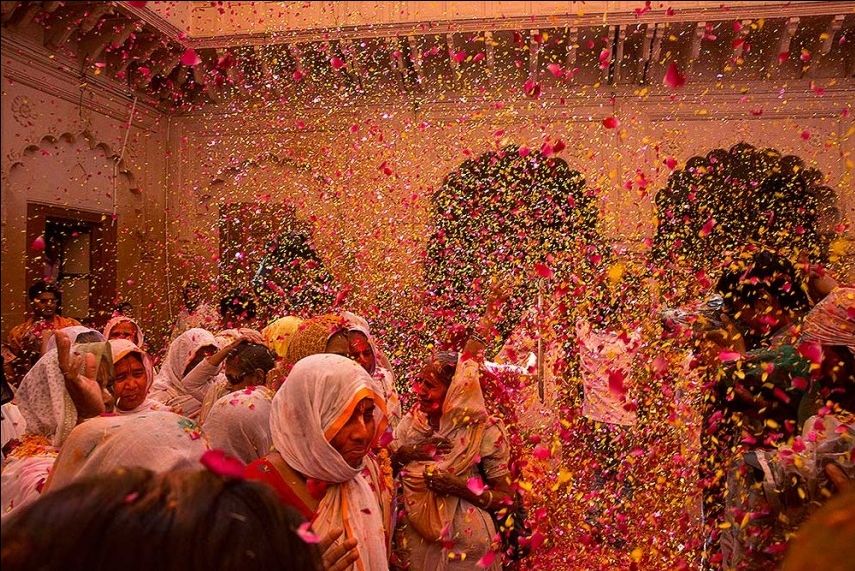 Widow's Holi Celebration
Date- 15 March 2019
Place- Gopinath Temple, Virandavan
Instead of living a banished life a few years back widows of Pagal Baba Widow Ashram, Vrindavan decided to break this convention and play with colors. And she is right, why to live the rest of a life withholding so many grudges and pain.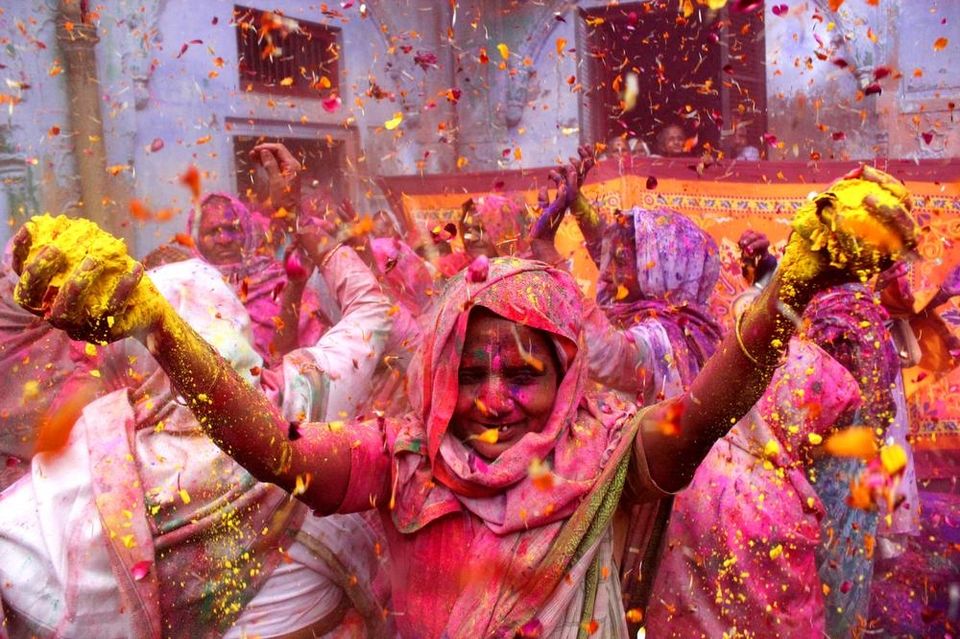 Holi at Banke Bihari Temple
Date- 20th March 2019
Banke Bihari is the hub of Holi festivities in Vrindavan.
Unlike Lathmar Holi, this event has mainly males participating. There are some women, but the crowd does get rowdy and I guess that's the reason most local women avoid it.
Timing- The doors of the temple open at 9 am and shut by 1.30pm.
After the Holi festivities in Vrindavan get over around 2 pm, head out to Mathura to participate in the colorful Holi procession.
The evening after the street procession is the time for Holika Dehan - or burning of the effigy of Holika. The biggest such effigy is burnt at the Holi Gate and there are many cultural programs as well.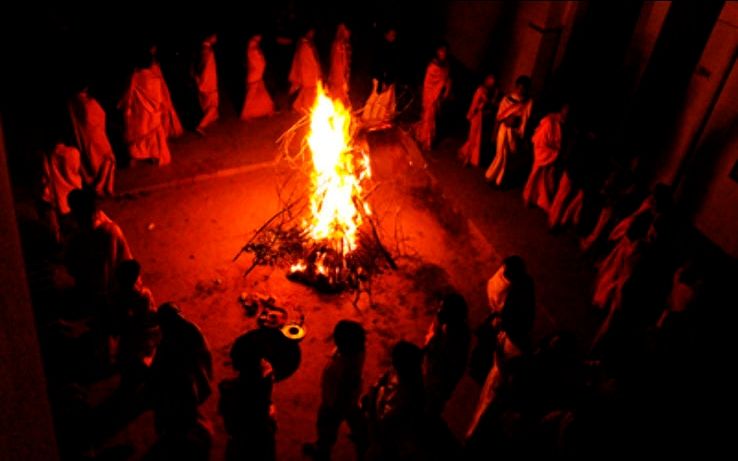 And Now Finally!!!
Huranga Holi
Date- 21 March 2019
On the big Holiday, the biggest festival takes place at the historical Dwarkadheesh Temple in Mathura. However, I would recommend starting the day much earlier at 7am. Head out to Vishram ghat and catch the process of making "Bhang" by the priests. If possible, maybe take a glass yourself as well.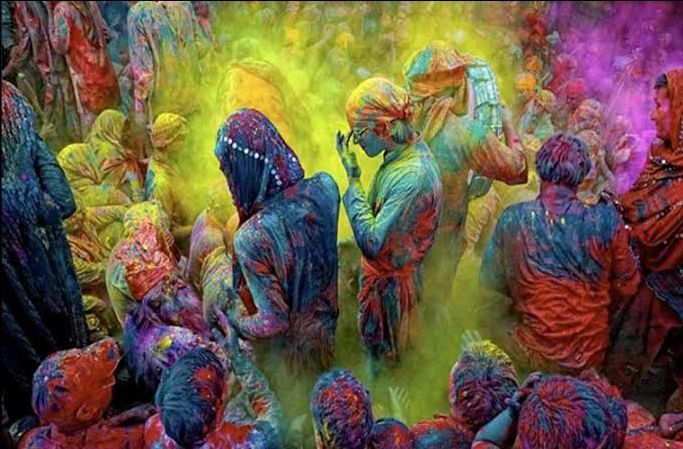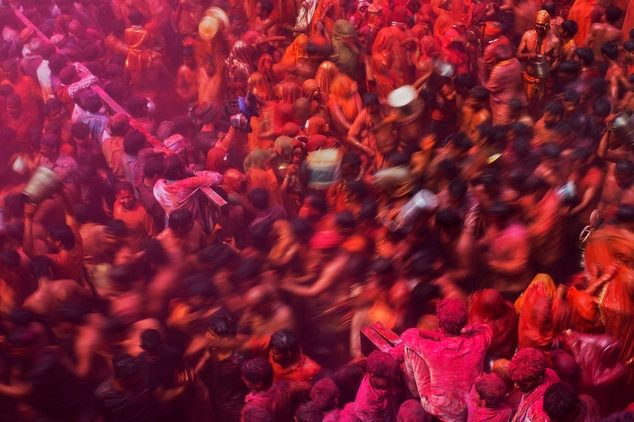 Don't forget to taste famous BRIJWASI Mithai Wala" sweets.
Tips-
Dress appropriately. Cover your head with a scarf, wear sunglasses to protect your eyes.
Do not carry any valuables with you.
If you're a photographer, protect your camera lens from water and colors.
Do not consume Bhang, if you cannot handle it.
Good Luck!!
Mach's Gut