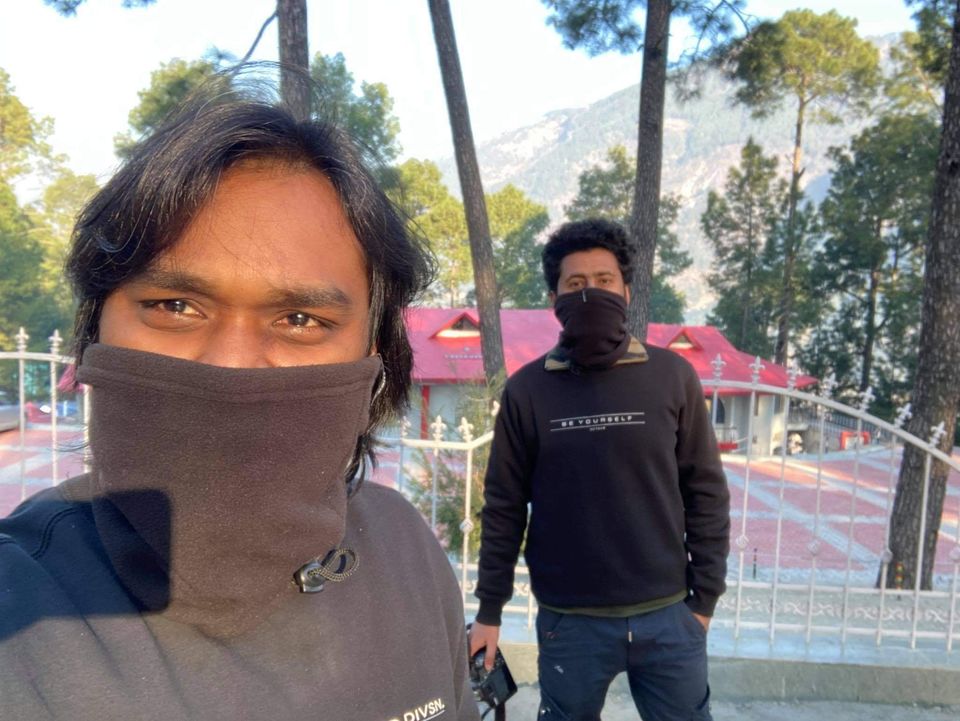 Towards the ending hours of the workday, on Christmas🎄 day 2020, me and Dayal made a last minute plan for a road trip🛣 to Uttarkashi.
Waiting for the outward traffic to clear out, we partied🎉🍺 with our friends at CP till 11pm and then 🛵left for our destination.
Making a pit-stop at Muzaffarnagar at 1:30 am for tea☕, we rode towards Dehradun via Saharandpur road with very little visibility due to 🌫fog, with the minimum temperature dipping to -3°C❄.
We took a few more tea breaks in between to warm ourselves while riding in sub-zero temperatures at night.
After a 9 hour ride, we finally reached Mussoorie 🌨at 8 am, where we had our breakfast🍛🥞 and halted for 2 hours for a much-deserved rest, after which we resumed our journey towards Uttarakashi.
A beautiful 4.5 hour journey🛵 through the winding roads in the Himalayas then took us to Uttarkashi, where we stayed for the night in a lodge.🚹
At 8 in the morning we left Uttarakashi, after making a visit for Nehru Institute of Mountaineering ⛰(NIM), after which we left for our next destination, the picturesque 🏞Tehri Dam, the tallest dam in India and one of the tallest in the world🌏
After lunch🍱, probably because we had most of the day to spare or just because of my passion 💪for riding, we rode🛵 towards Lansdowne, where we had dinner and finally started the final leg of our return journey back to Noida, facing rains on the way in khatauli and muradnagar, where we finally stopped for our last tea break at 2 am, an hour after which we finally reached home🏠🛵
https://youtu.be/6BOsc6MLdz8