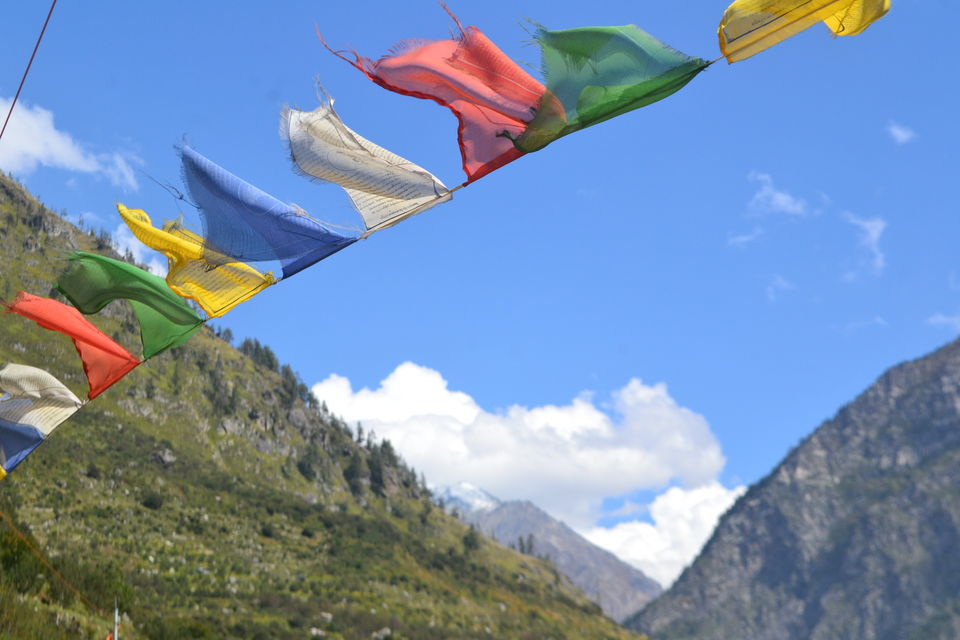 We (Me & my brother-in-law) started from Haridwar on the 5th of October 22 @ 10 a.m. in our car and it took us around 6 hours to reach Uttarkashi. On our way, we took a break near Tehri for a quick breakfast. The road to Uttarkashi from Haridwar is well-laid and easy to drive.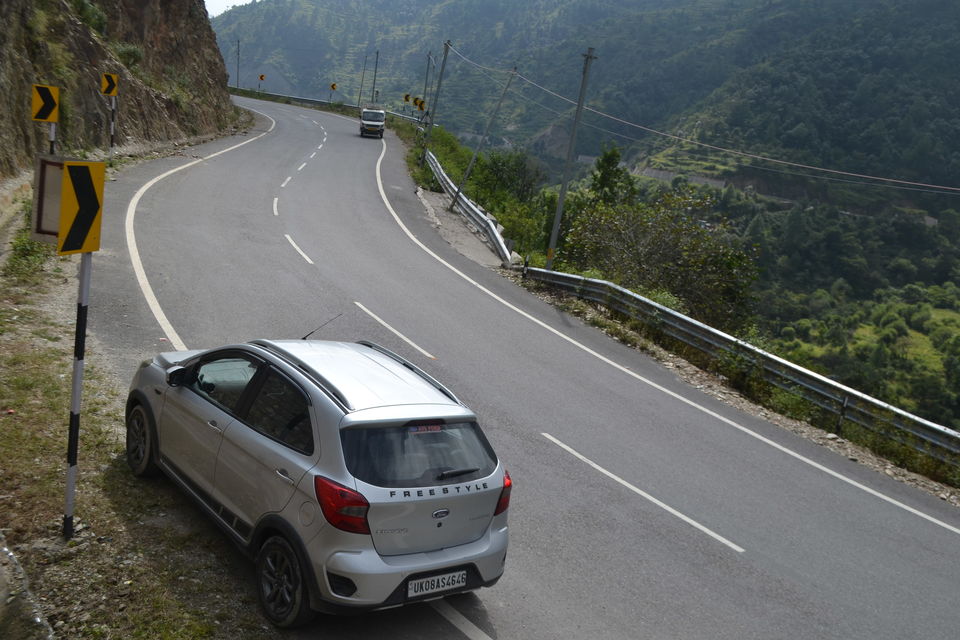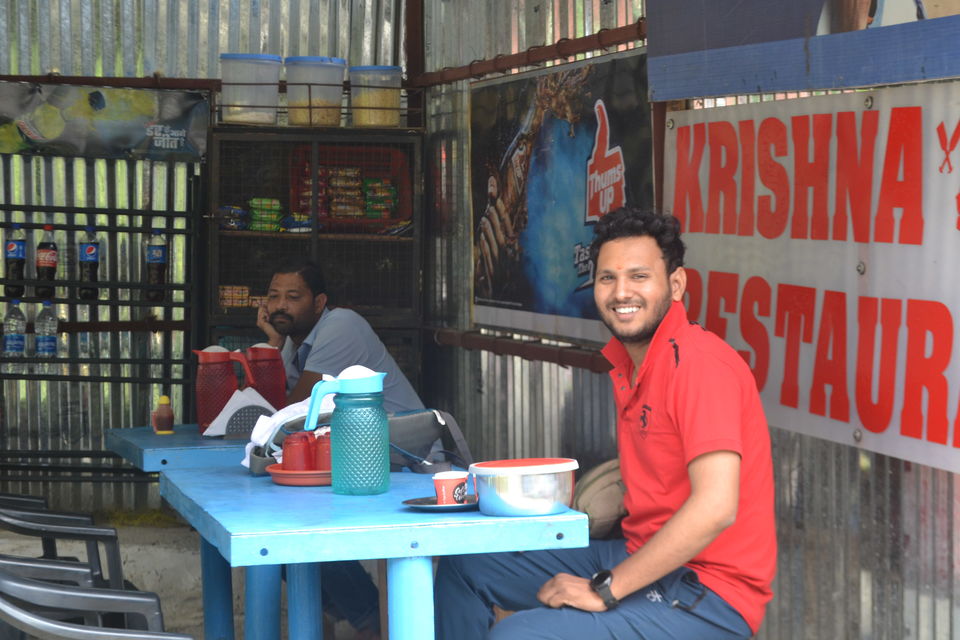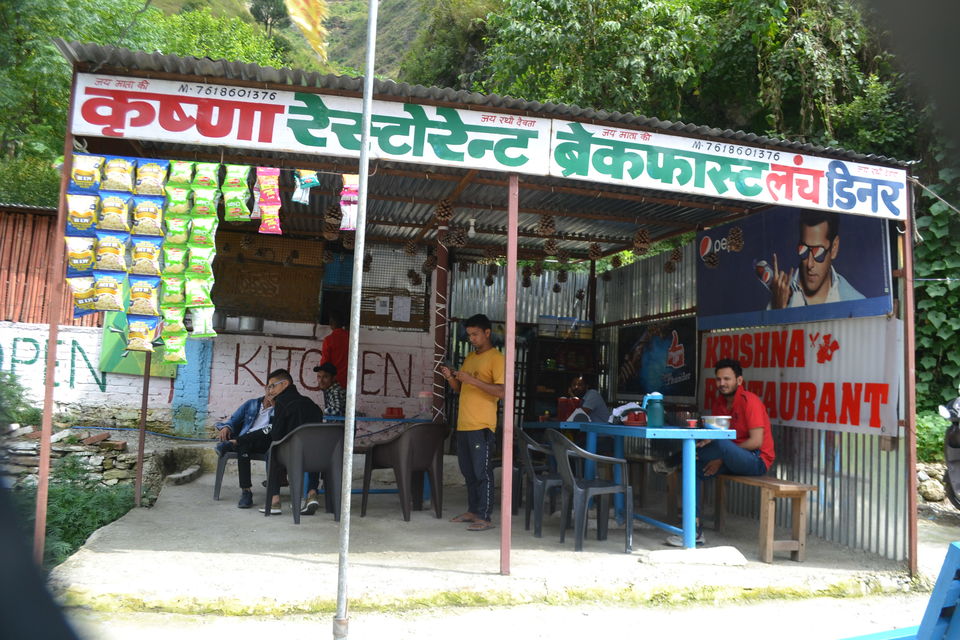 Our planned itinerary was something like this:-
Haridwar - Uttarkashi - Gangotri - Gaumukh - Harsil - Haridwar
Total 575 KM round trip
We planned this trip with a tight budget so we ended up staying at a small motel for a decent charge of 1000/- per night, on the highway itself just a few kms ahead of Uttarkashi.
Full marks for the location of the motel, however, the service was pathetic, I mean even the basic service such as hot water, and electricity back up was very limited.
At night there was a power cut and no back up was provided by the motel staff, in the morning also the back up was provided only for a couple of hours. We were lucky to get a hot water bath the next morning!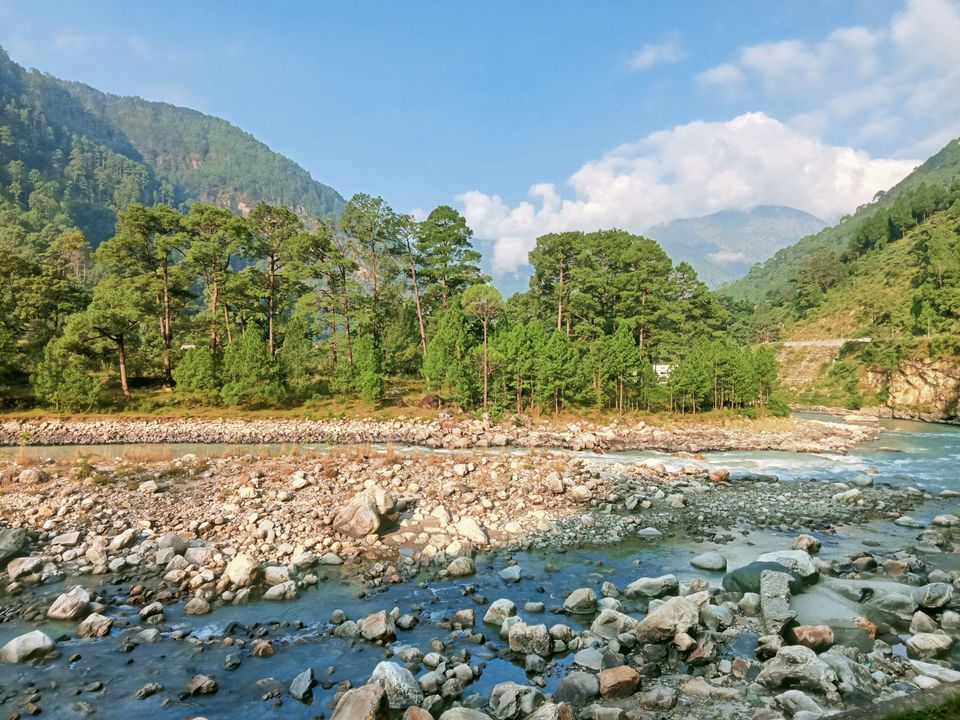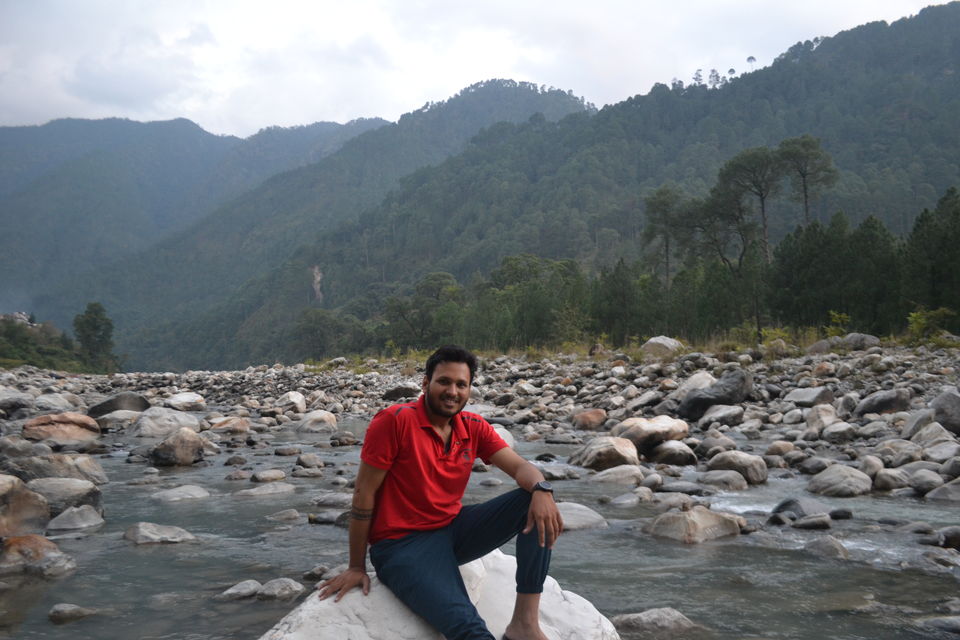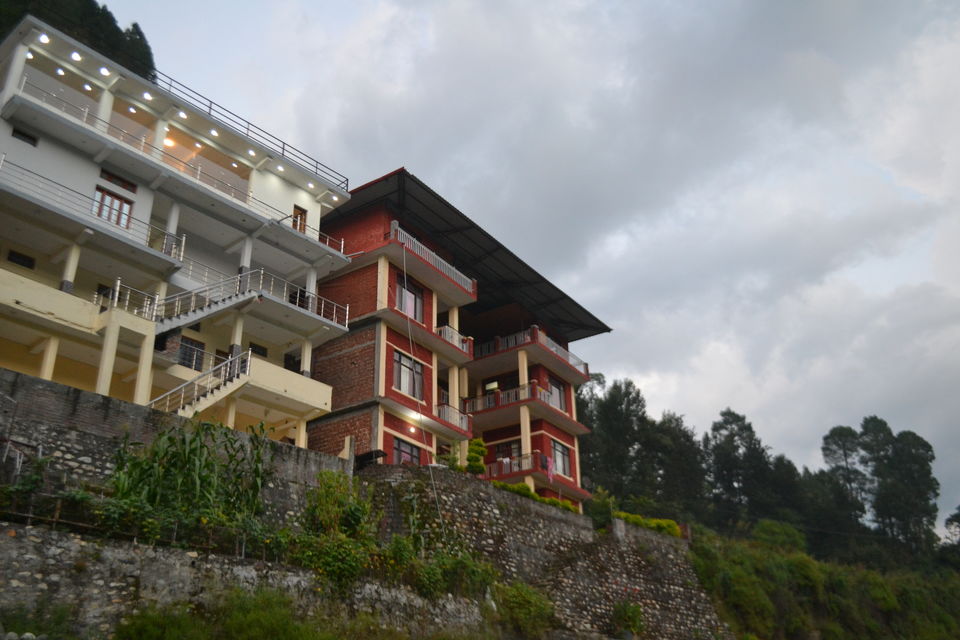 Advise: Unless you are on a tight budget and traveling solo/with friends, it is highly advisable to find a good hotel in the main Uttarkashi region and always confirm the electricity backup & hot water service before checking in.
Well, the actual trip started on day 2 as we left our motel in the morning around 10:00 a.m. to continue our journey for Gangotri.
After half an hour's drive, we saw the Maneri Dam and decided to stop by for taking some quick snaps. It was chilling there especially due to all the heavy water flow & if you stand near the viewpoint for much longer you will get all wet. Not advisable if you are visiting this place in winter.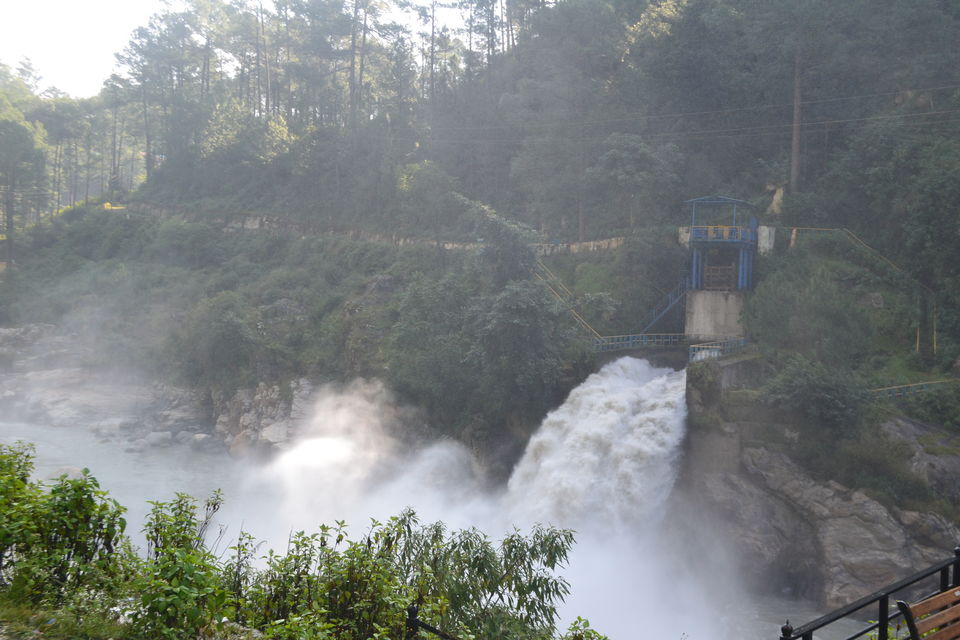 We continued towards Gangotri from Maneri and this point onwards we witnessed some bad patches of roads, however up till Gangani the road was 90% perfect, all credit to ongoing all-weather road project in Uttarakhand.
The real test of driving begins from Gangnani onwards and continues till Harsil.
The roads are narrow and there are numerous blind spots on the way which one has to very carefully maneuver. I will advise you to drive on this route only if you have prior experience of driving in the hills, otherwise hire a taxi or an expert driver.
Also since while driving in the hills, it is next to impossible to take your eyes off the road, there is a great chance that you will miss all the natural beauty that lies in this route.
Around 6 km from Gangani we witnessed the landscape changing at a very rapid pace.
There was a particular point where we could not help ourselves but stop in the middle of the road and just enjoy the sheer greenery, mountains & waterfall.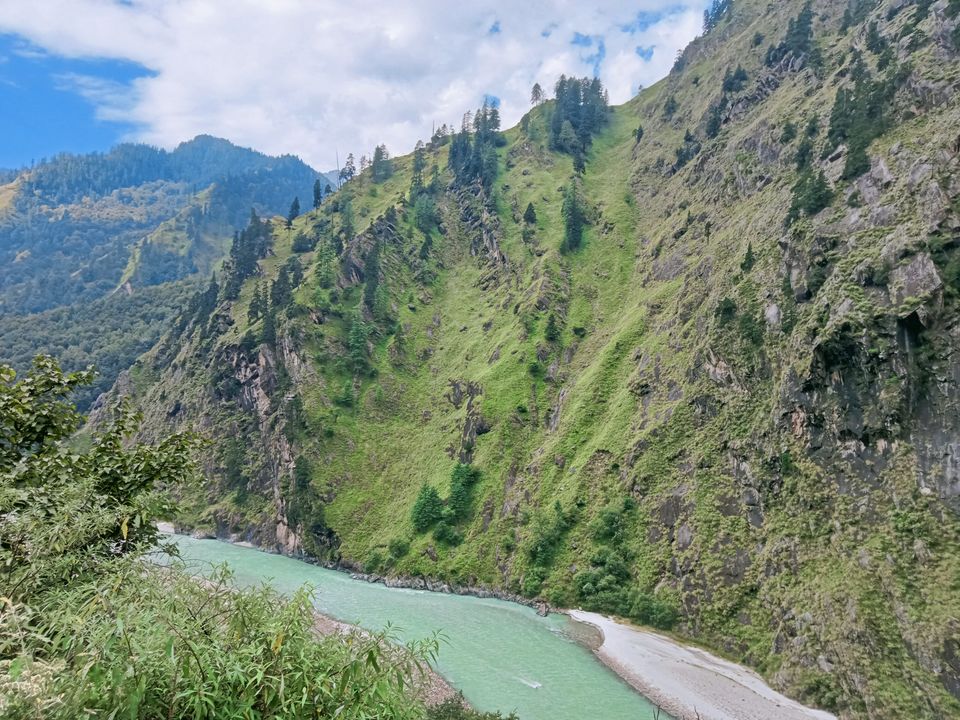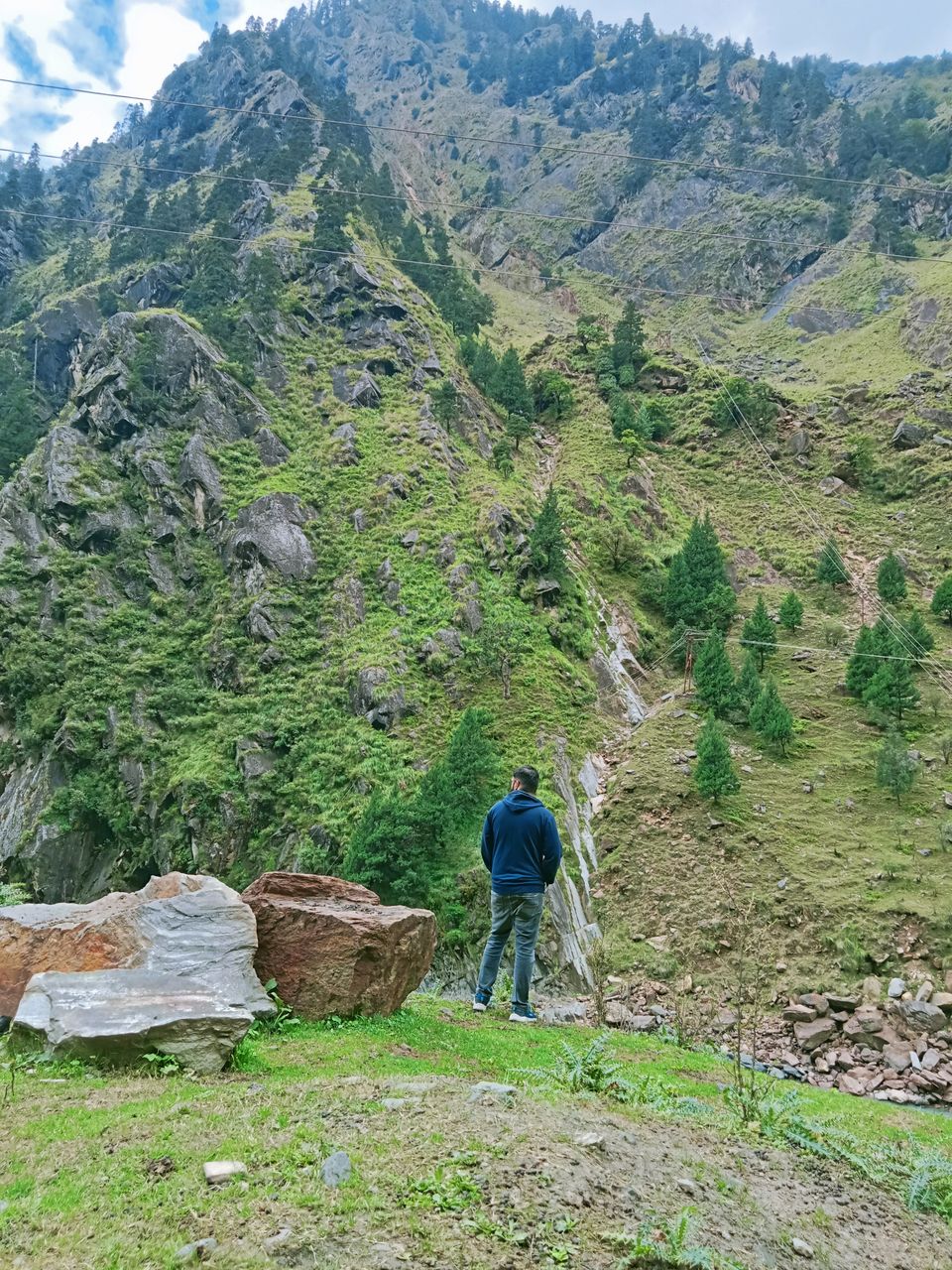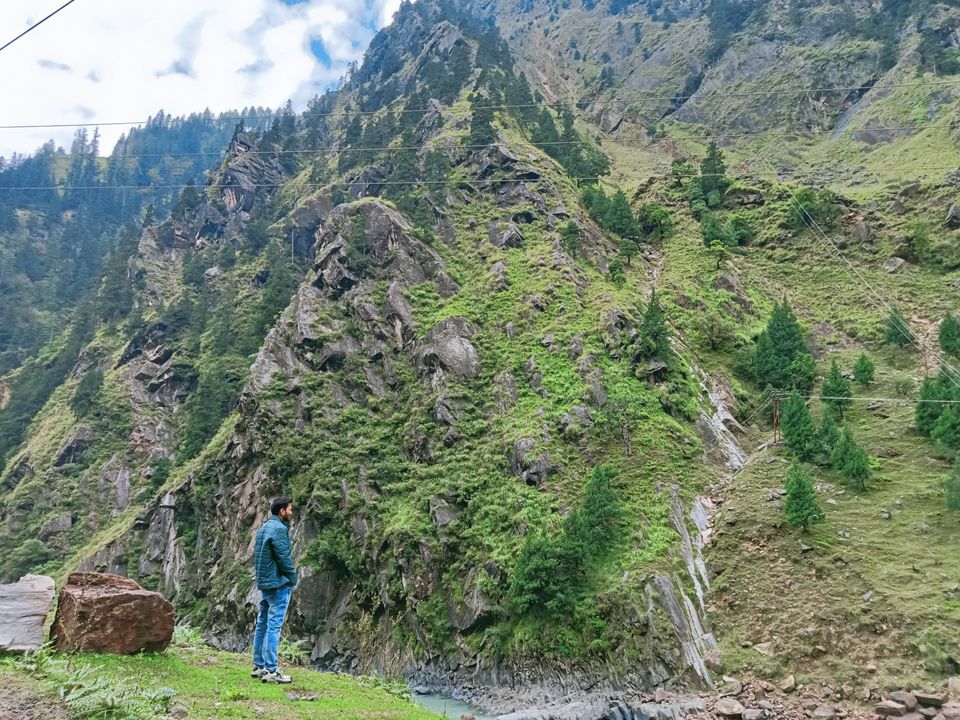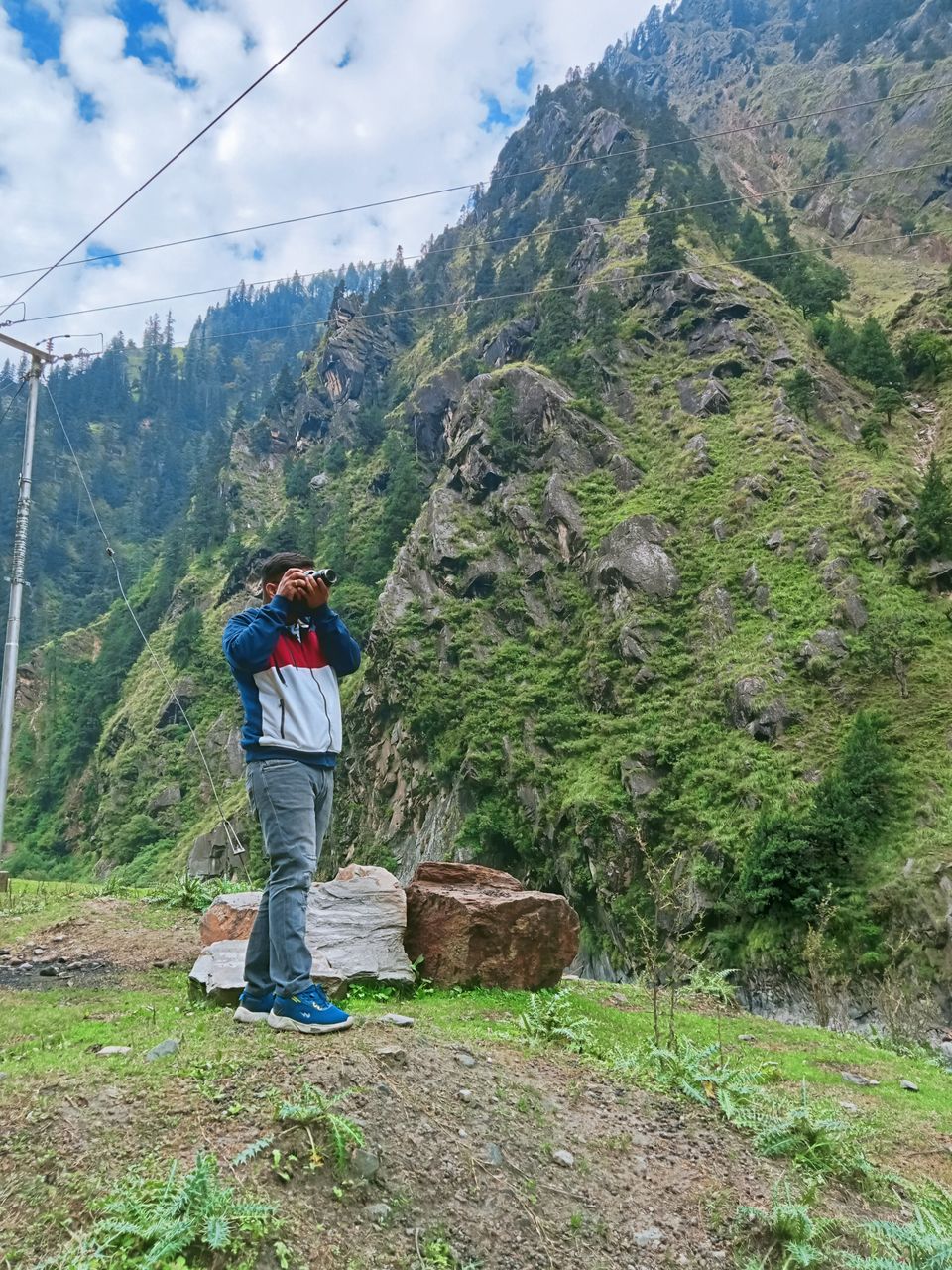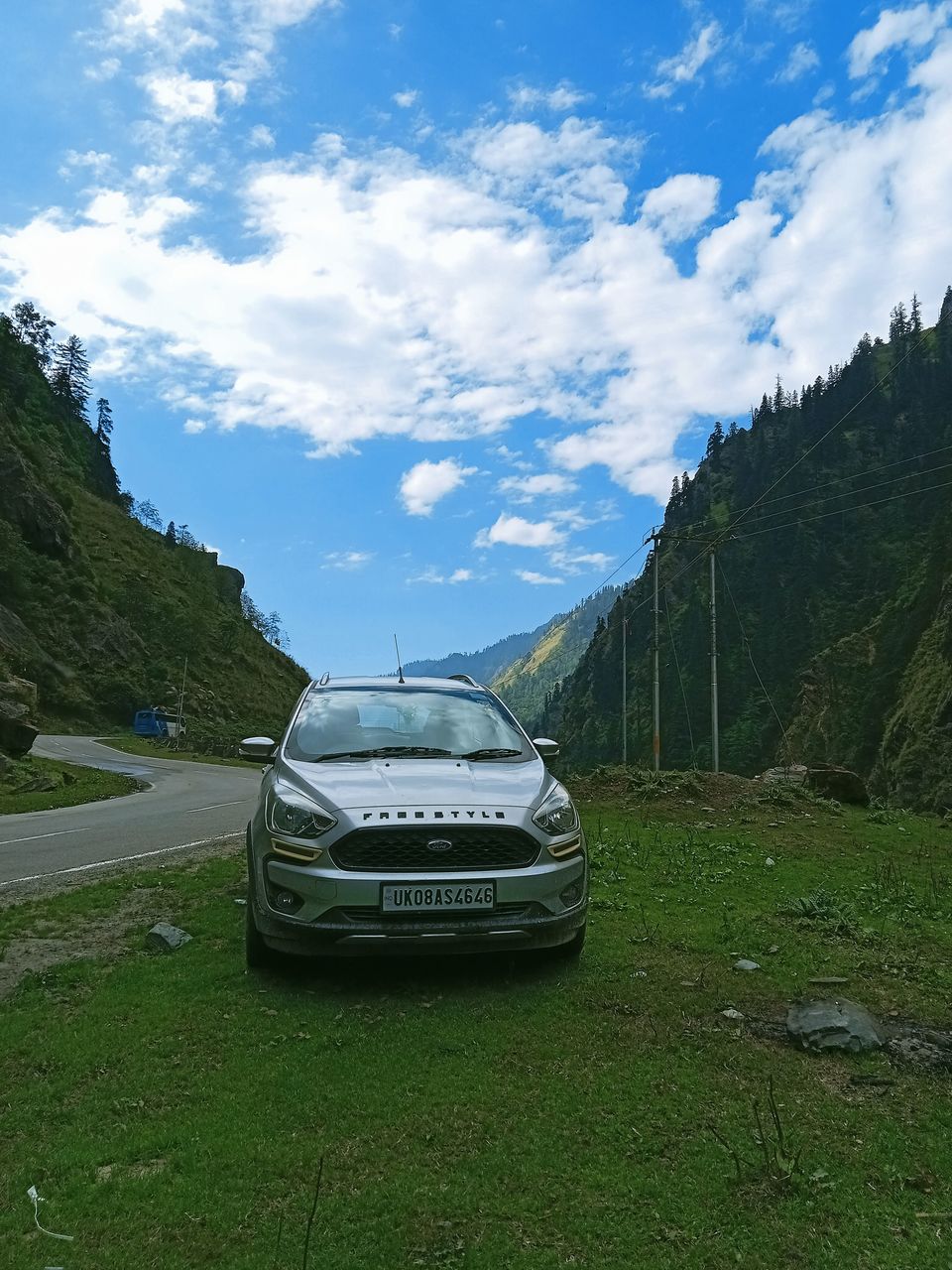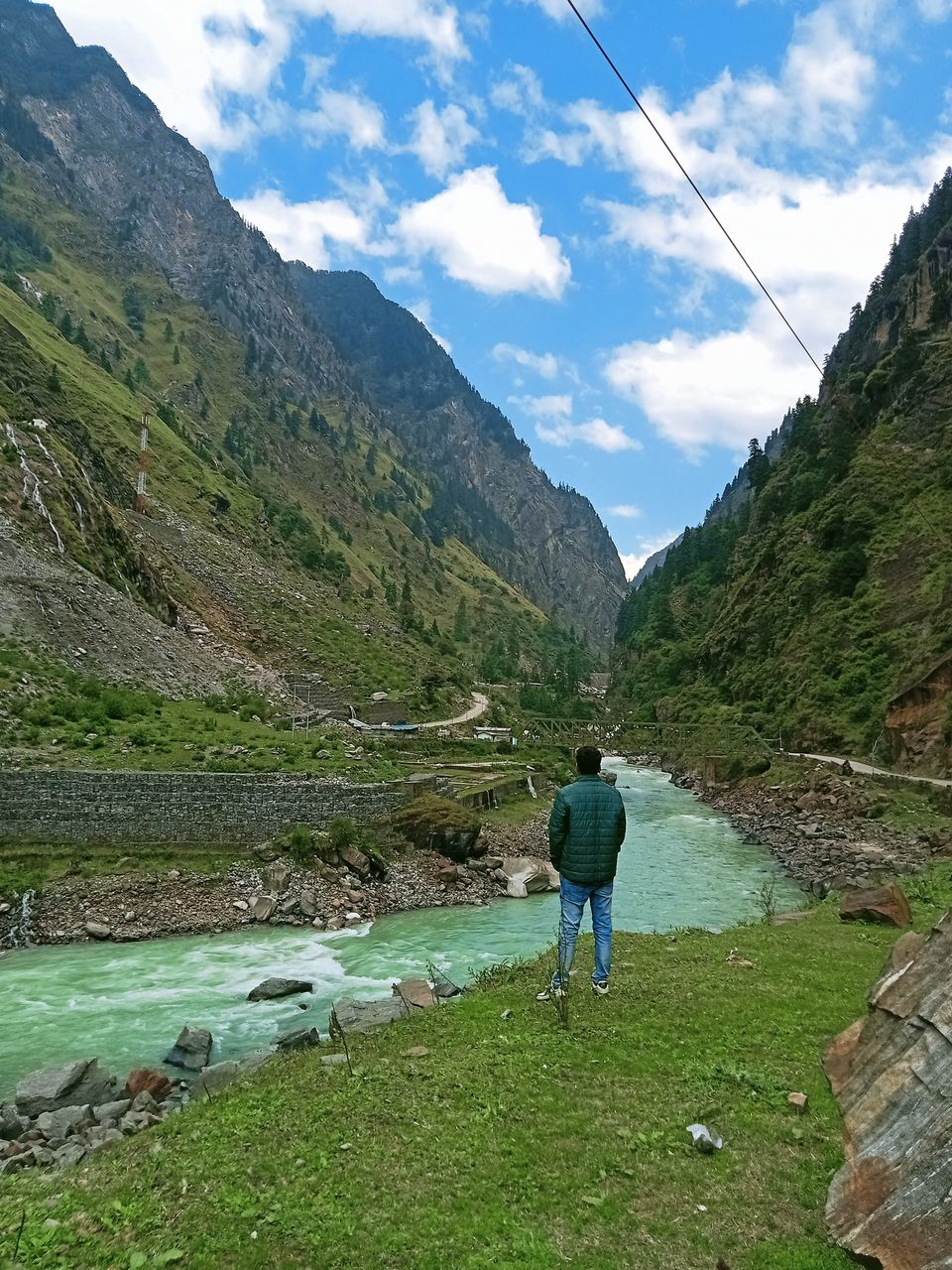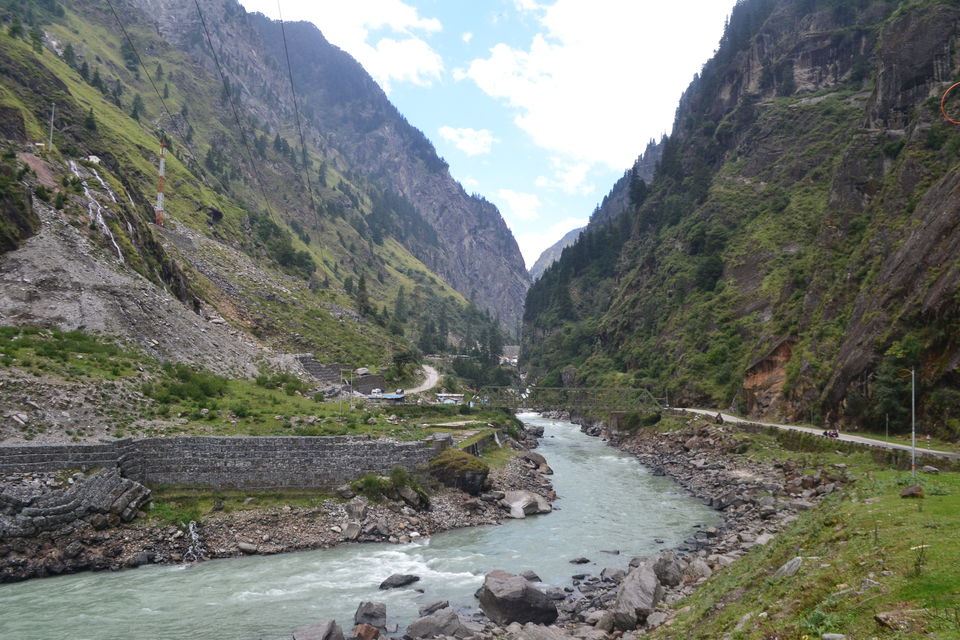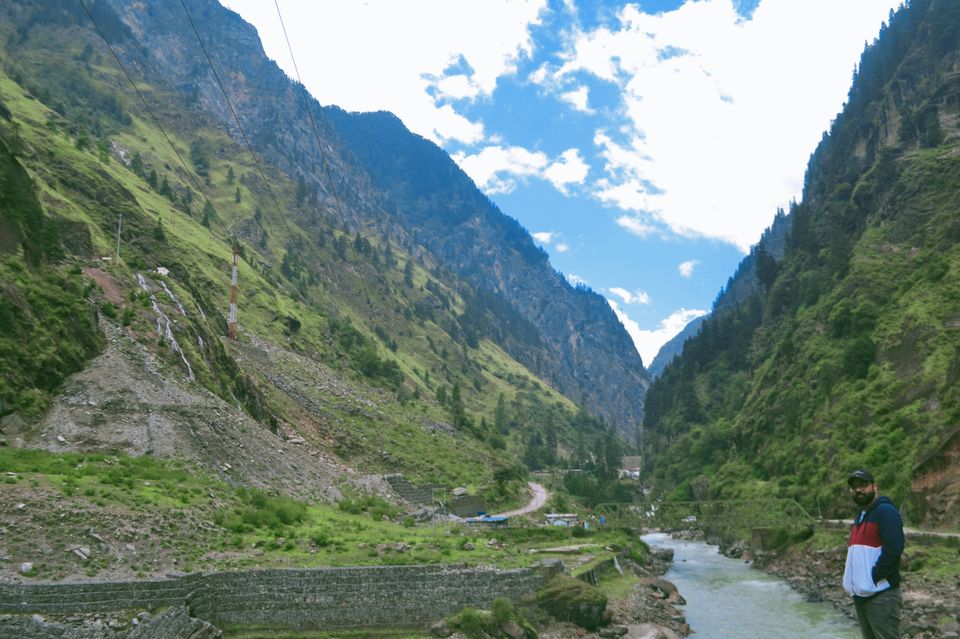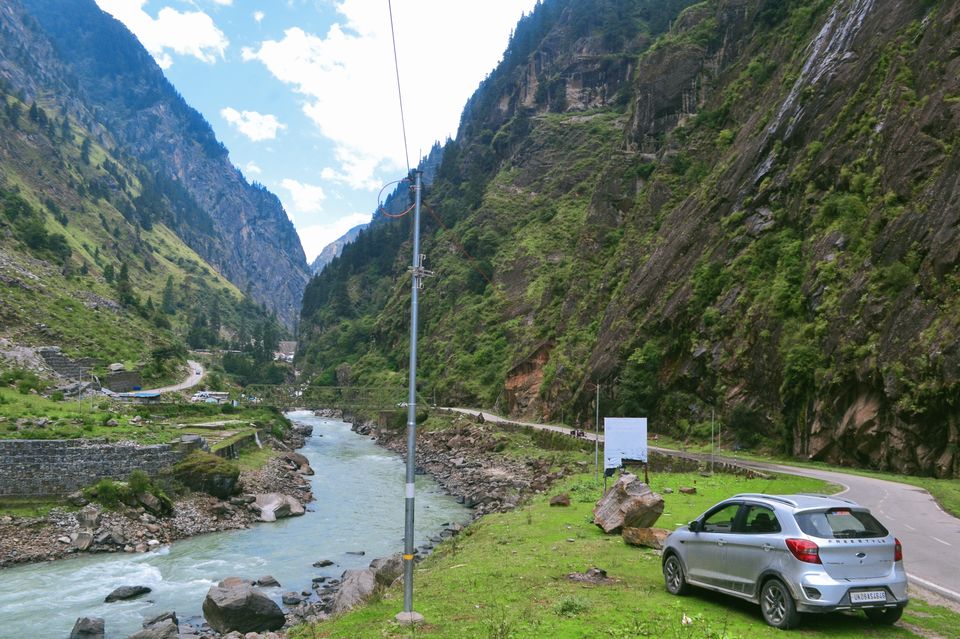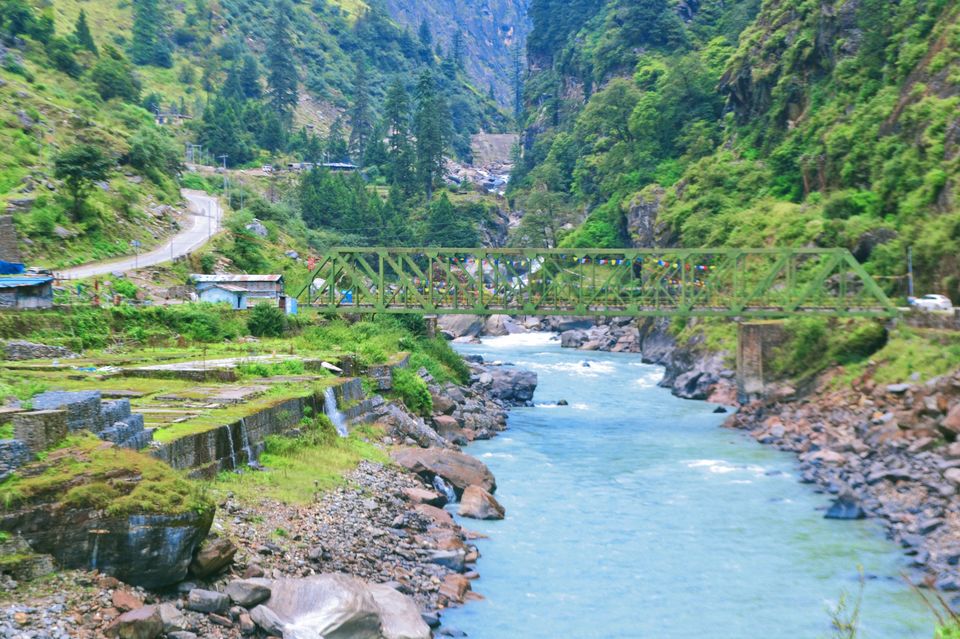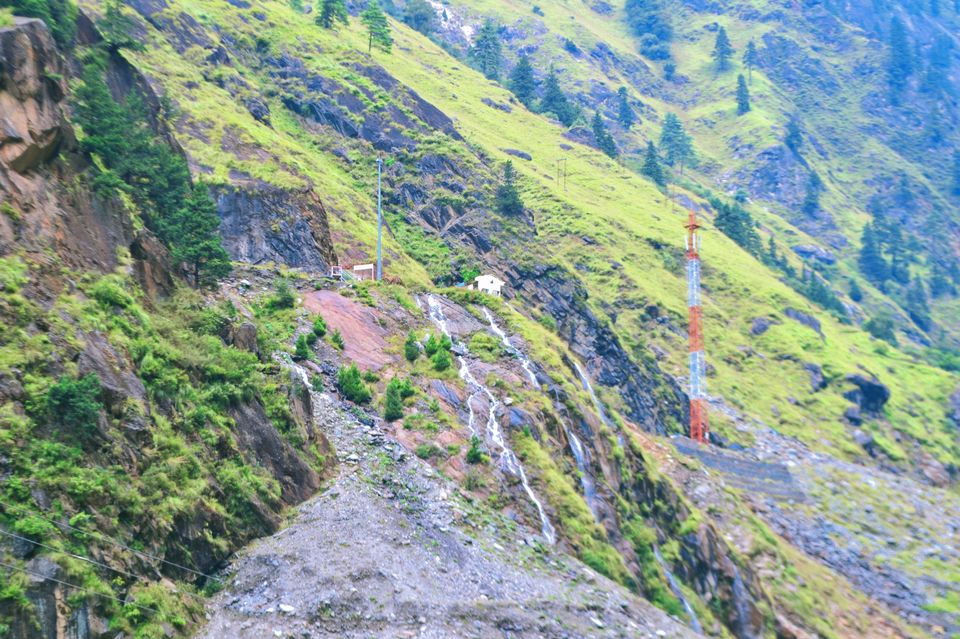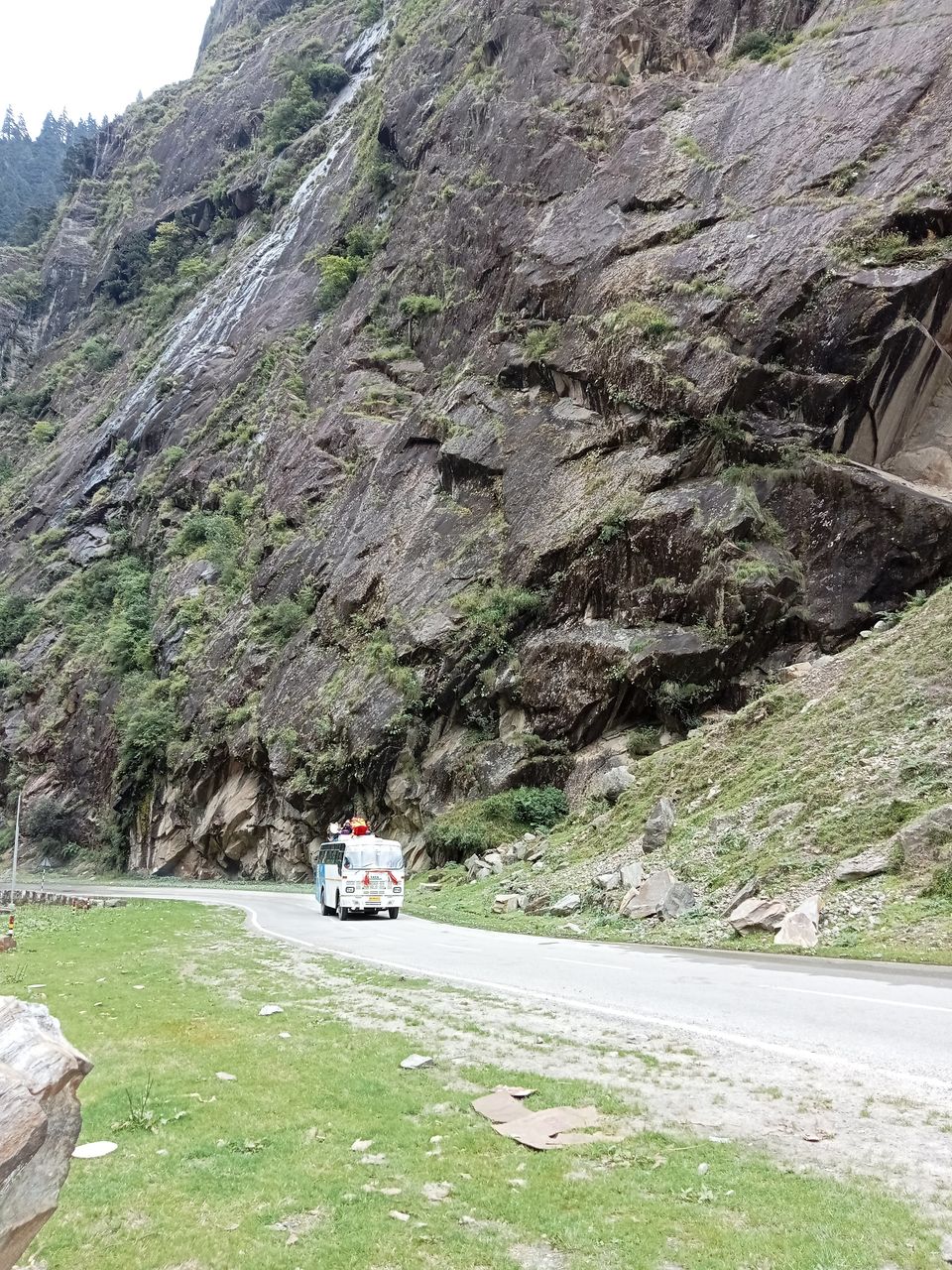 All along the route from Haridwar to Gangotri, you will notice the river Ganga flowing alongside. But it is only once you cross Uttarkashi and heads towards Gangani that you will witness the power and sheer size & flow of the river
Advise: You might get tempted to stop multiple times just to experience this view, however, it is advisable to continue your journey as the real natural beauty awaits once you cross Gangnani and heads towards Harsil.
Around 15 minutes from Gangnani & you will find the roads getting narrower. It is a single lane road going around the mountains till up and then again descends in the valley which is famously known as the Harsil Valley.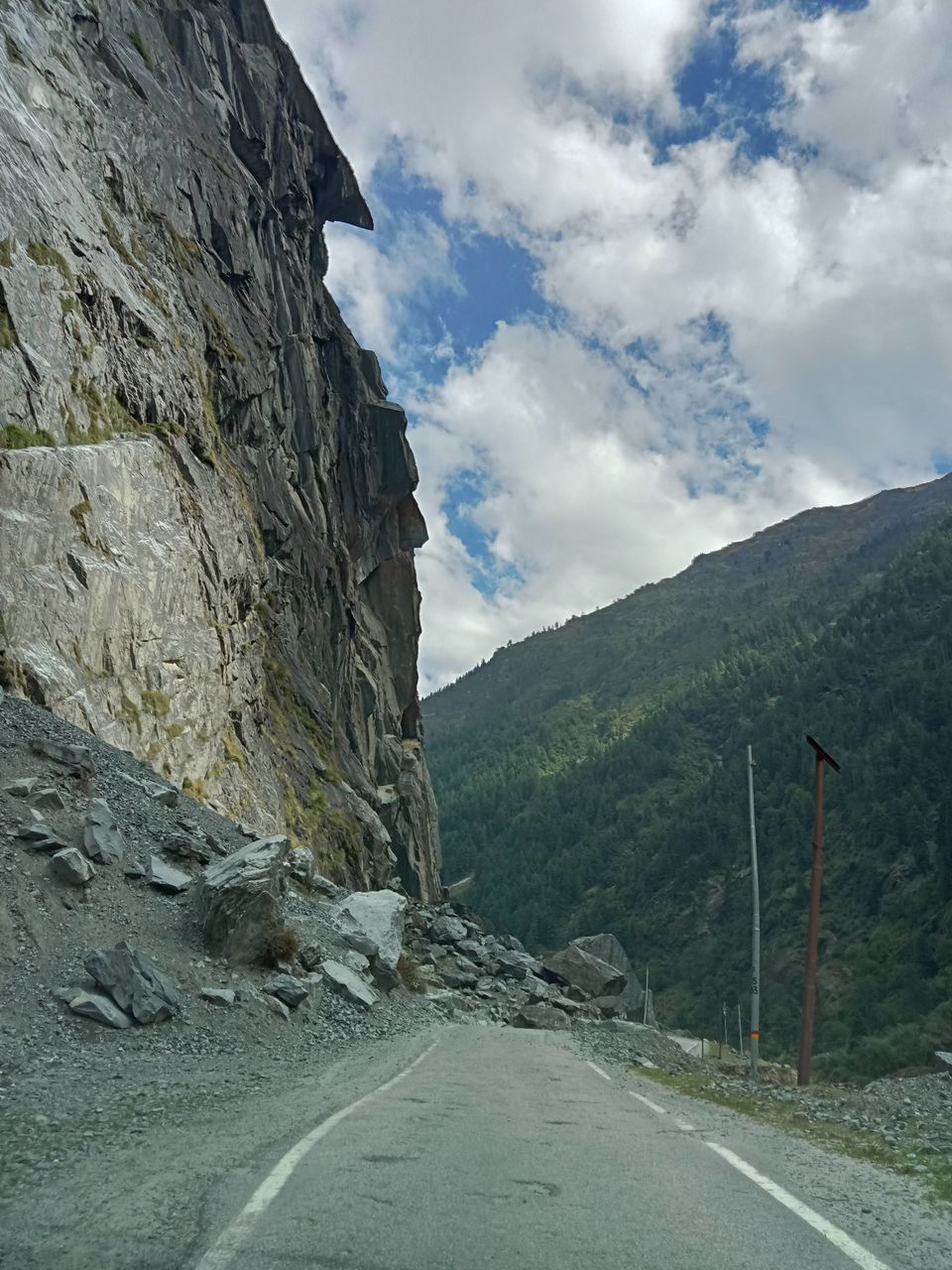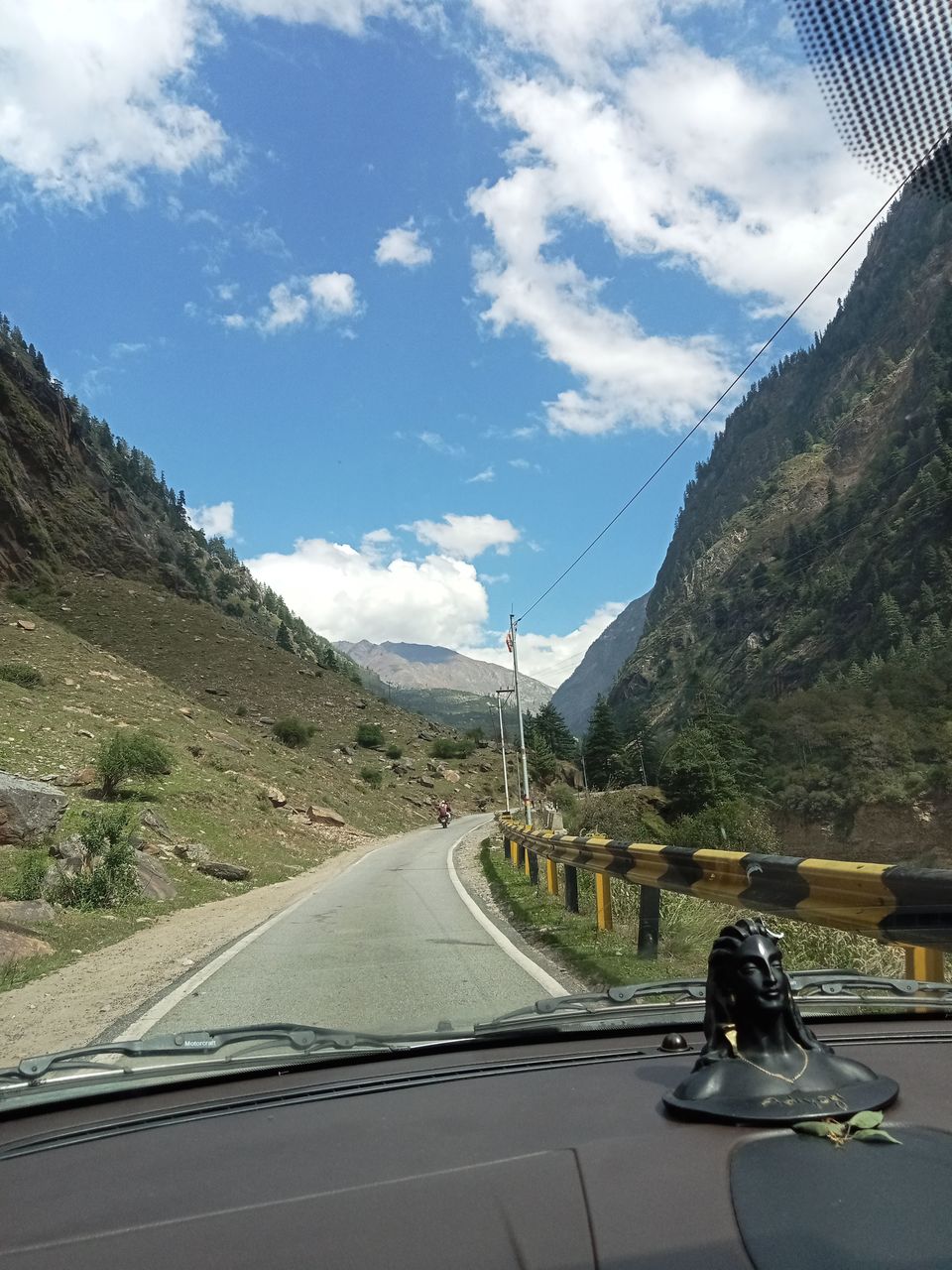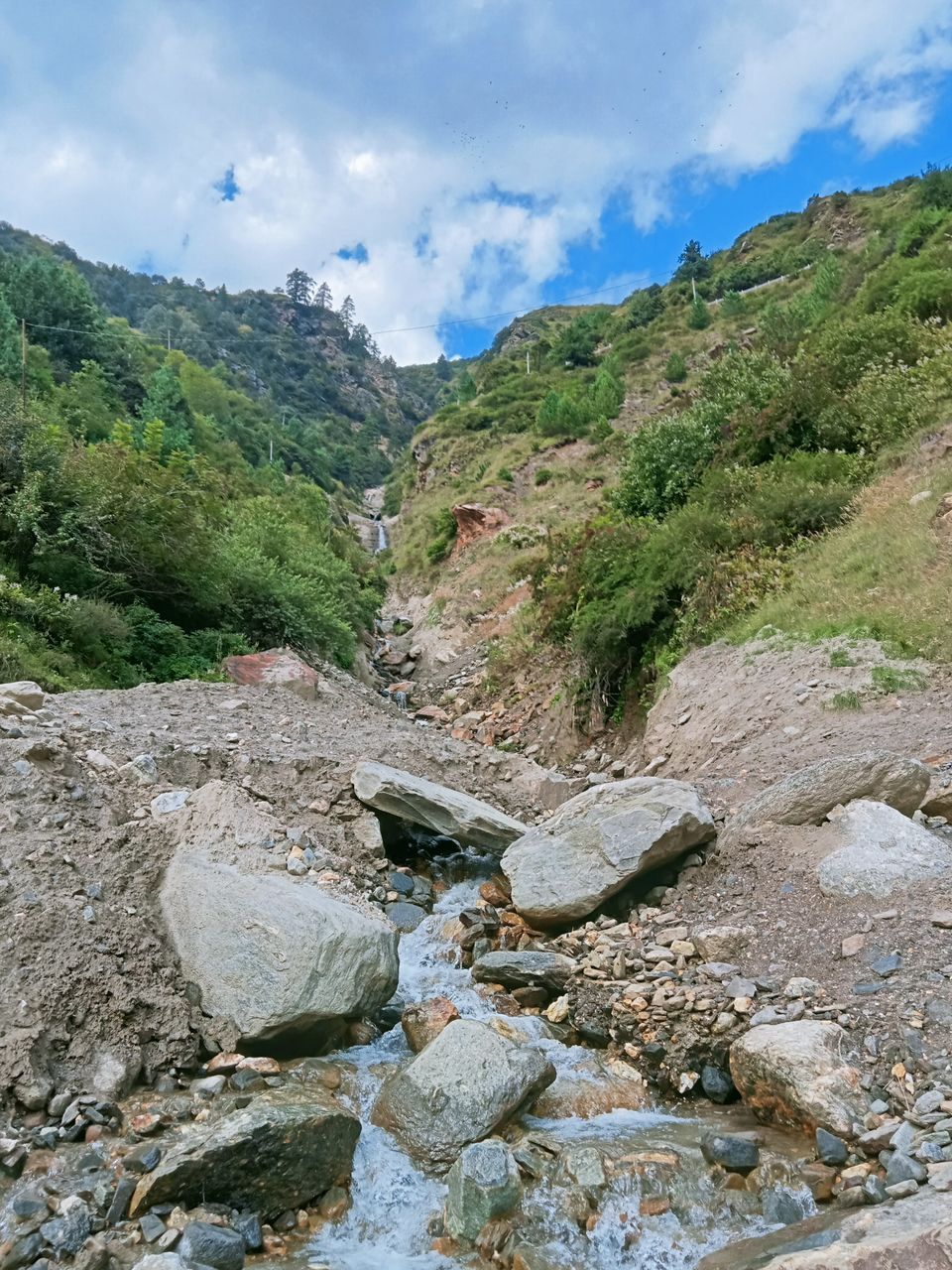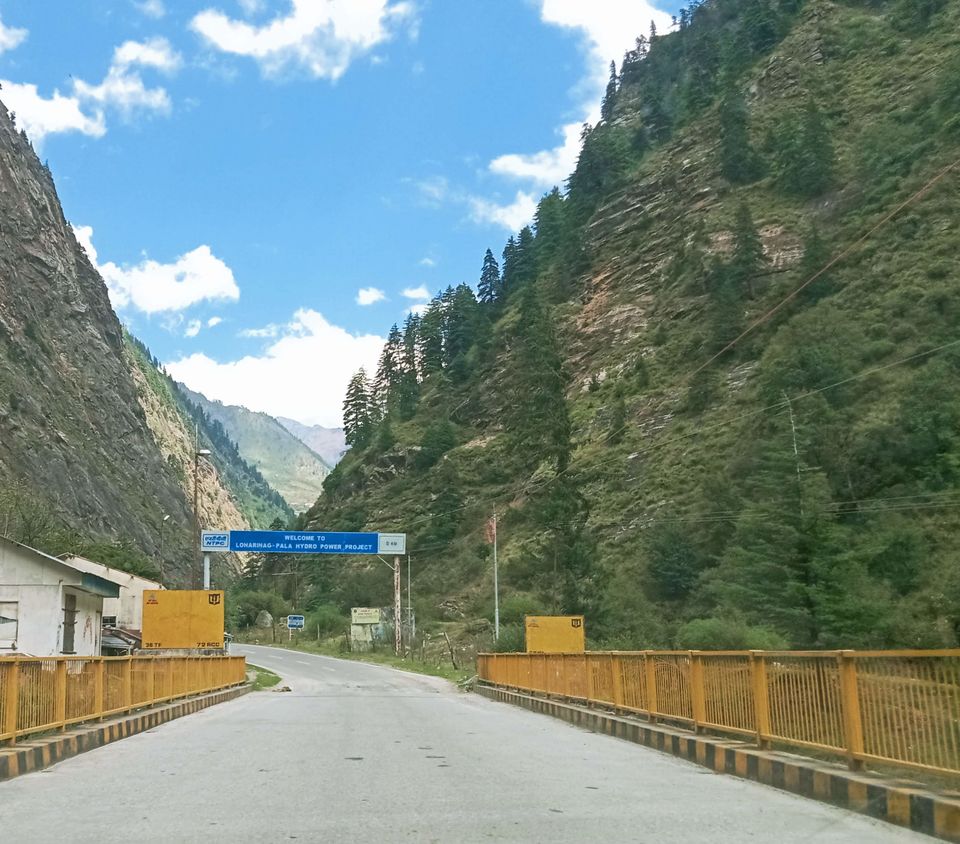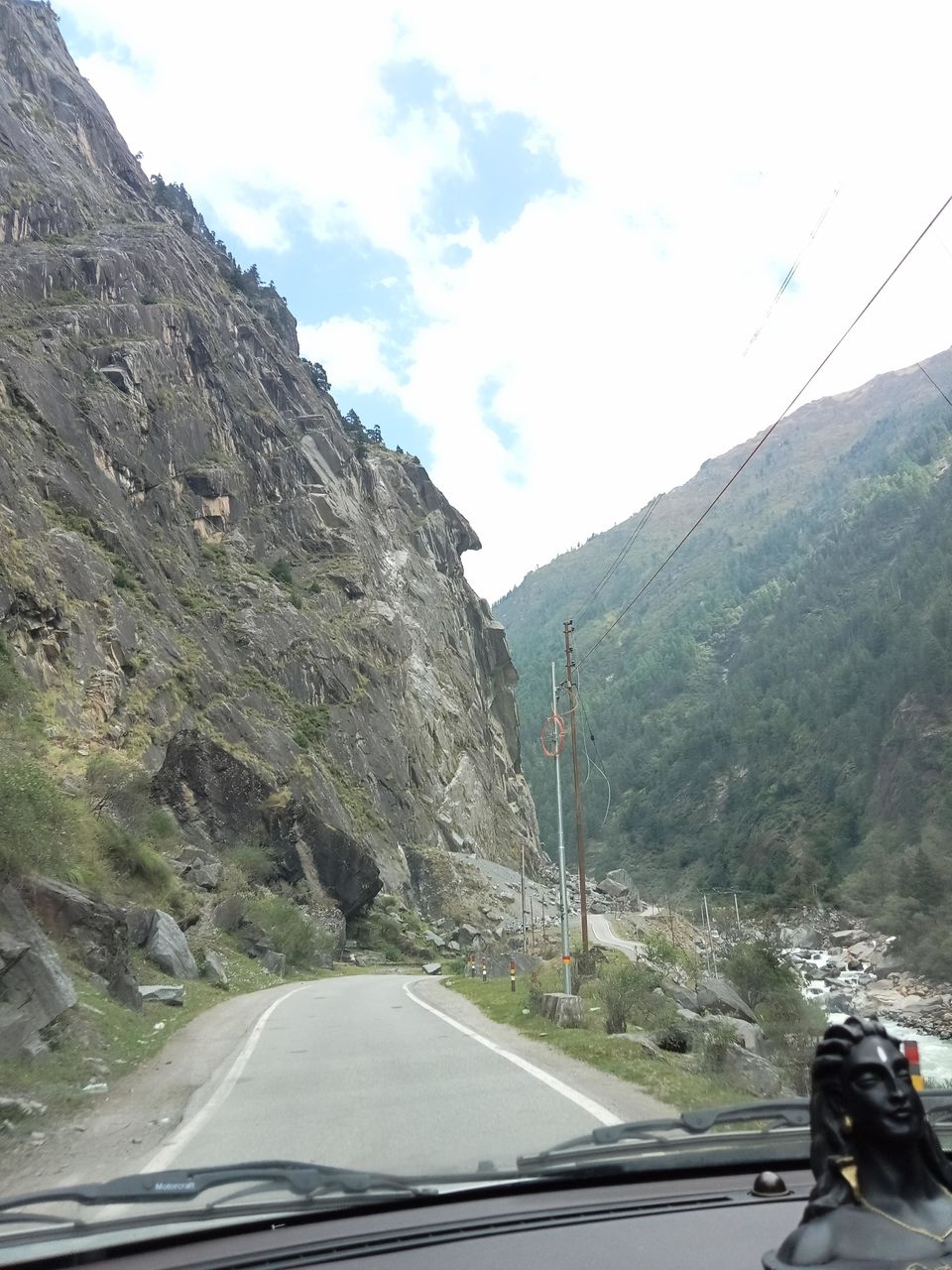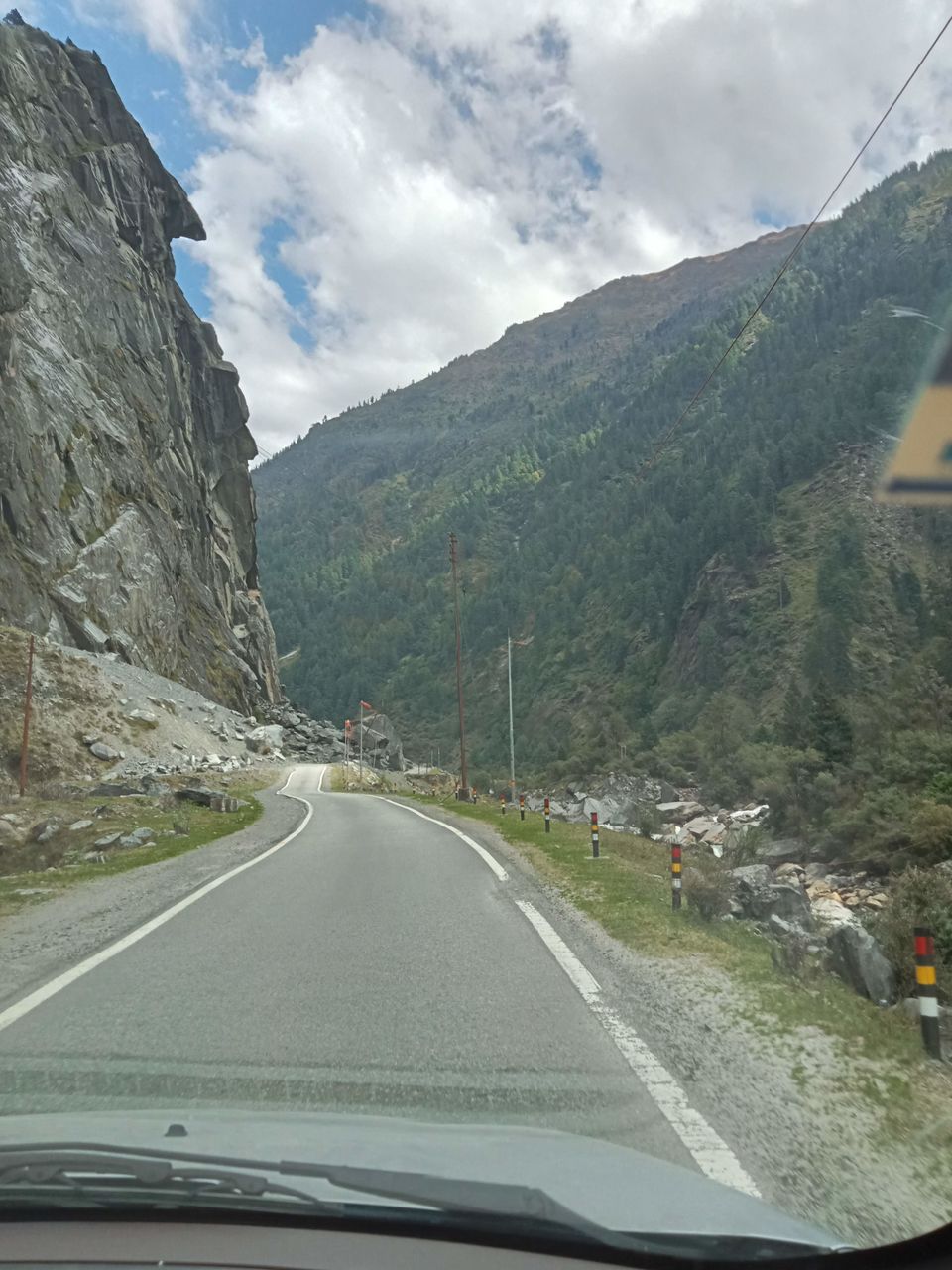 If you are a driving enthusiast you will cherish this trip to the core as it has some bind boggling hairpin turns and blind spots which test the real driver inside you.
We had to take a break for a quick snack as our head was getting heavy due to all this up & down round & round route so we decided to halt at the first eatery that we see.
Remember: From Gangnani to Harsil there is no stall or tapri to have anything. It is advisable to carry some light snacks such as sandwiches or biscuits with you.
Luckily we found this amazing spot once we climbed the mountain roads & reached Sukhi top, just before the descent begins for the Harsil valley. It was a small eating joint with the best mountain soupy Maggie on offer.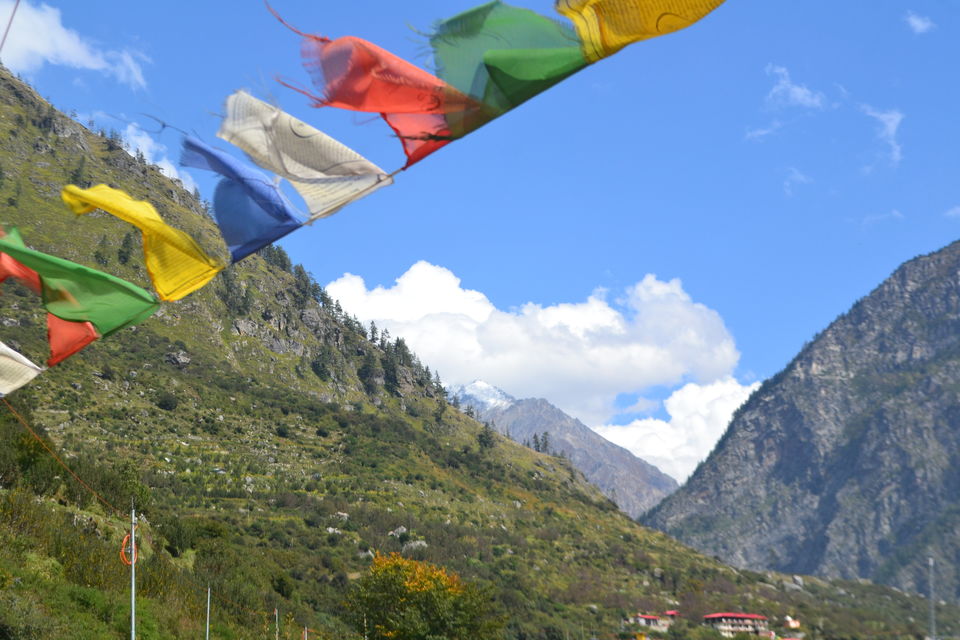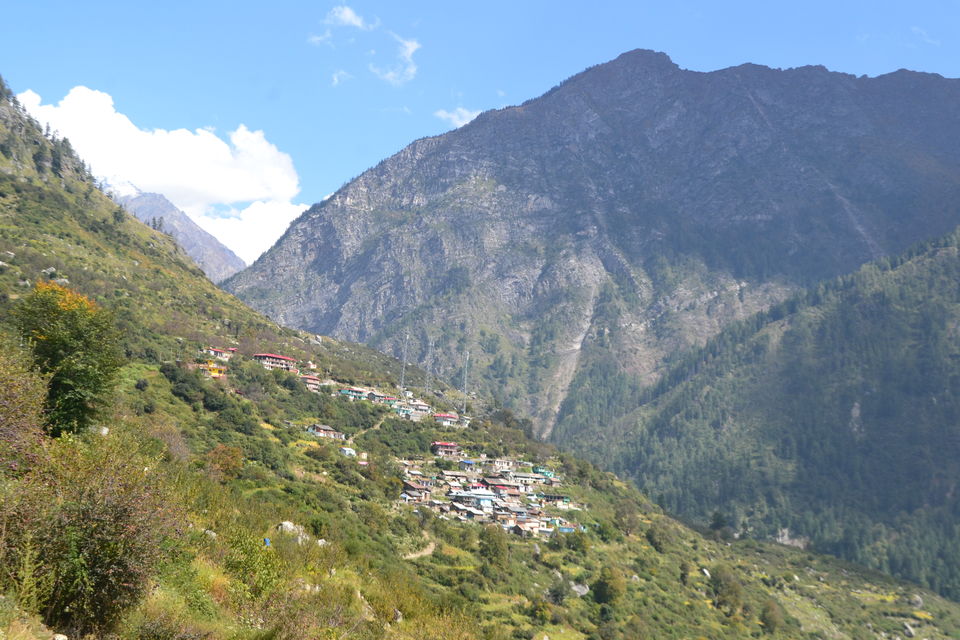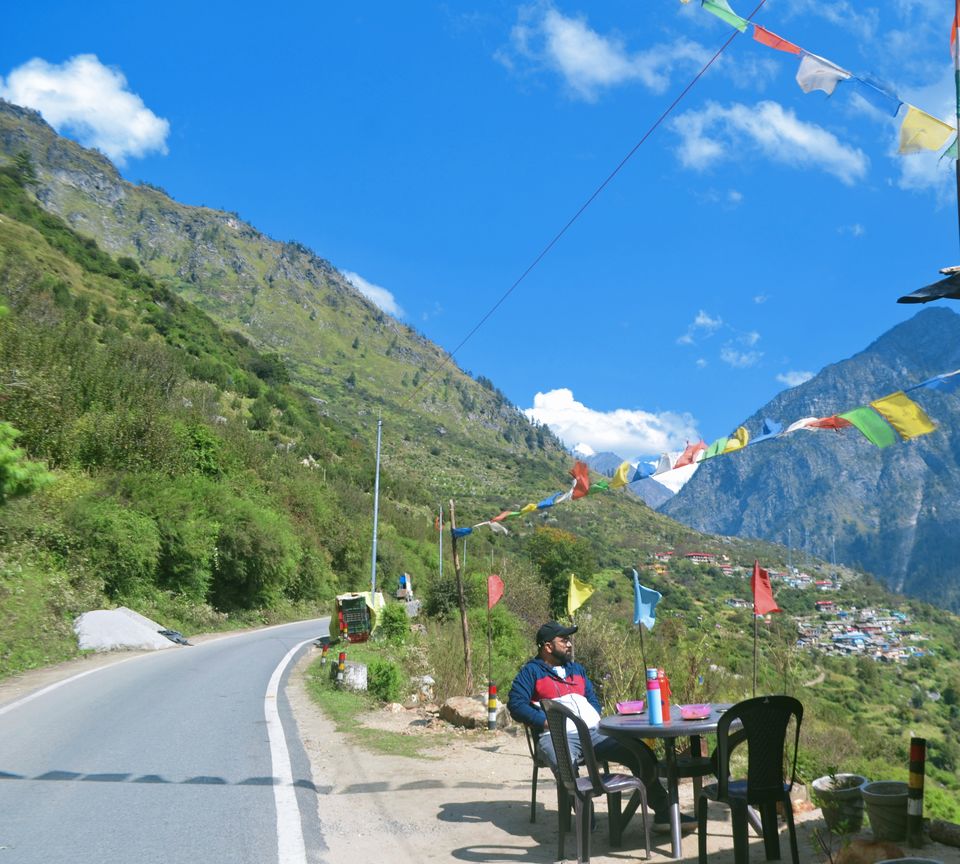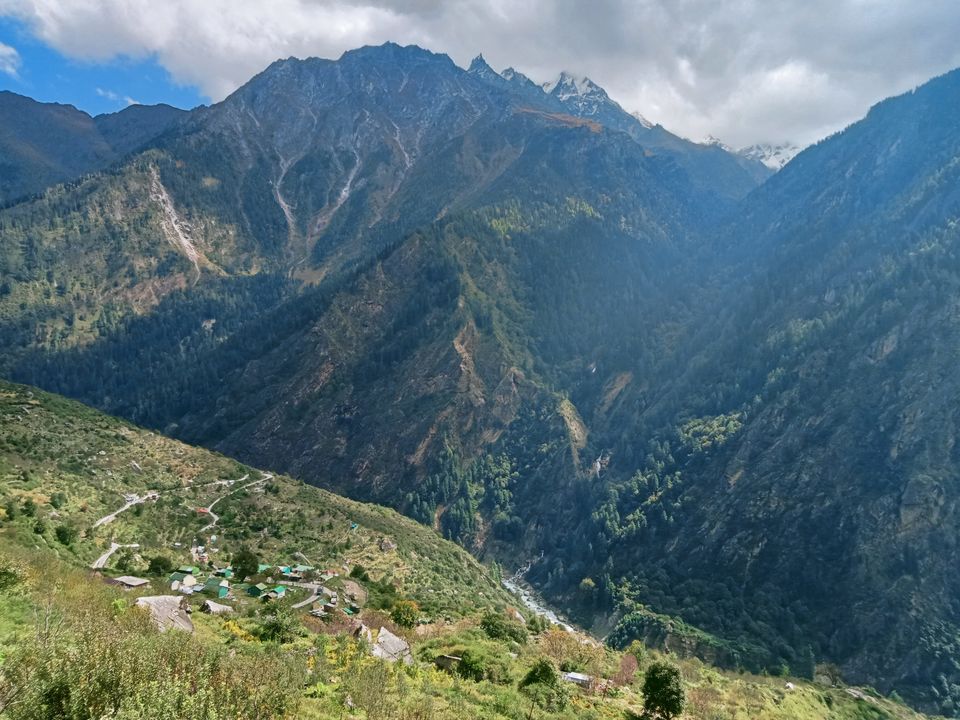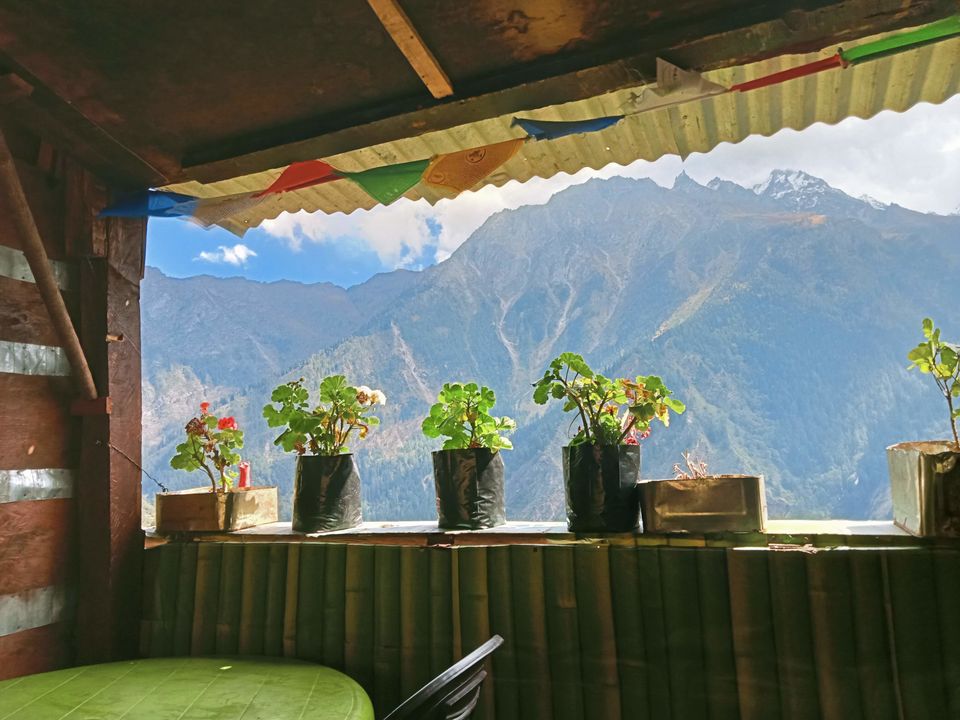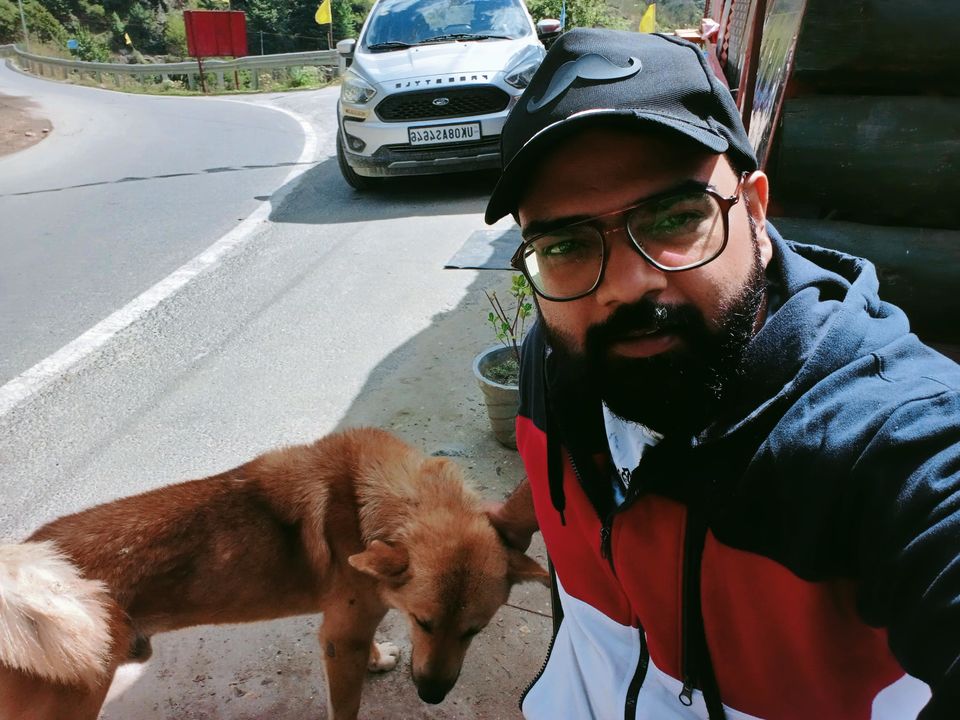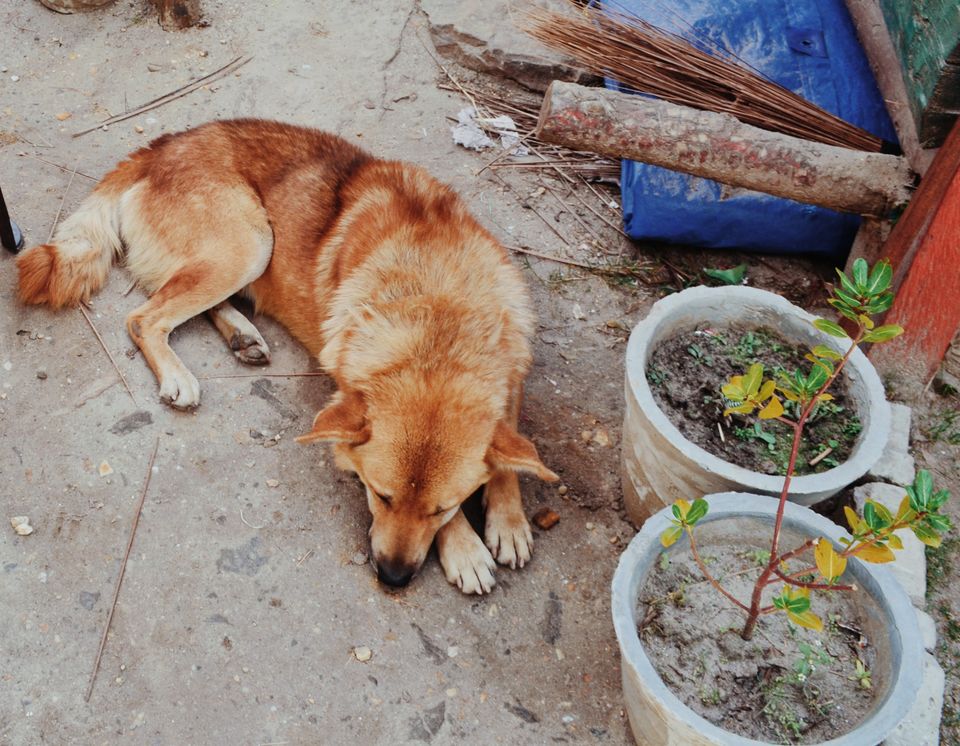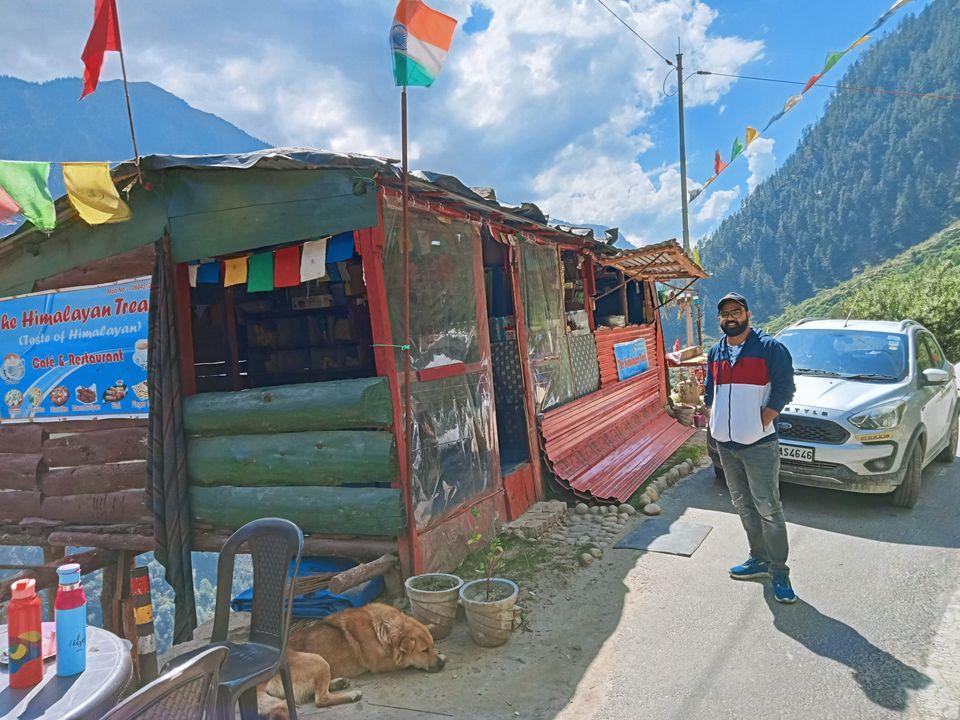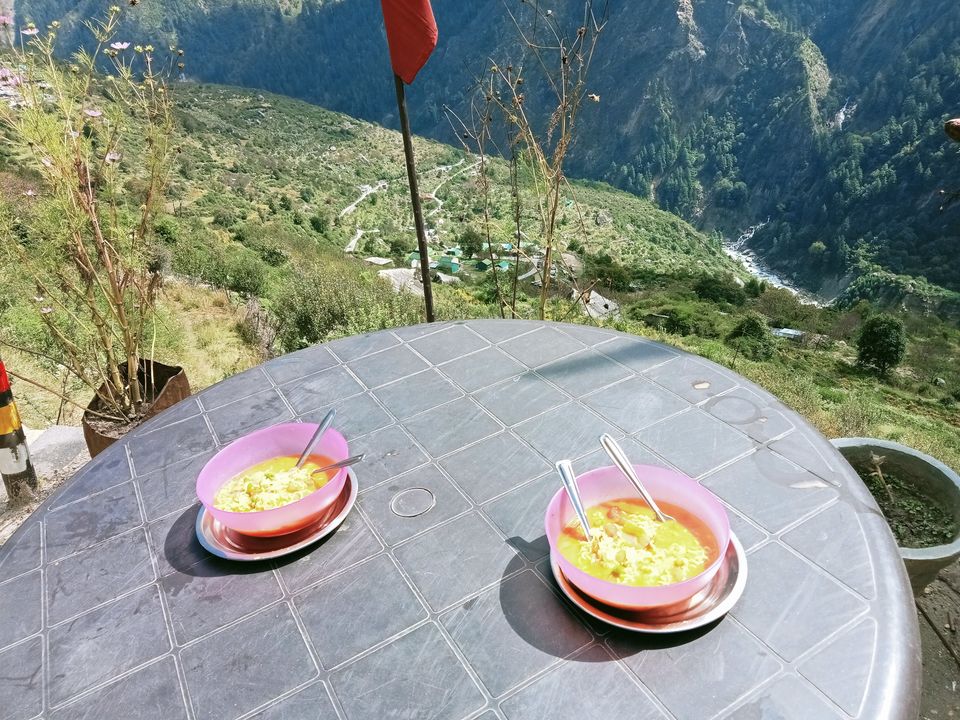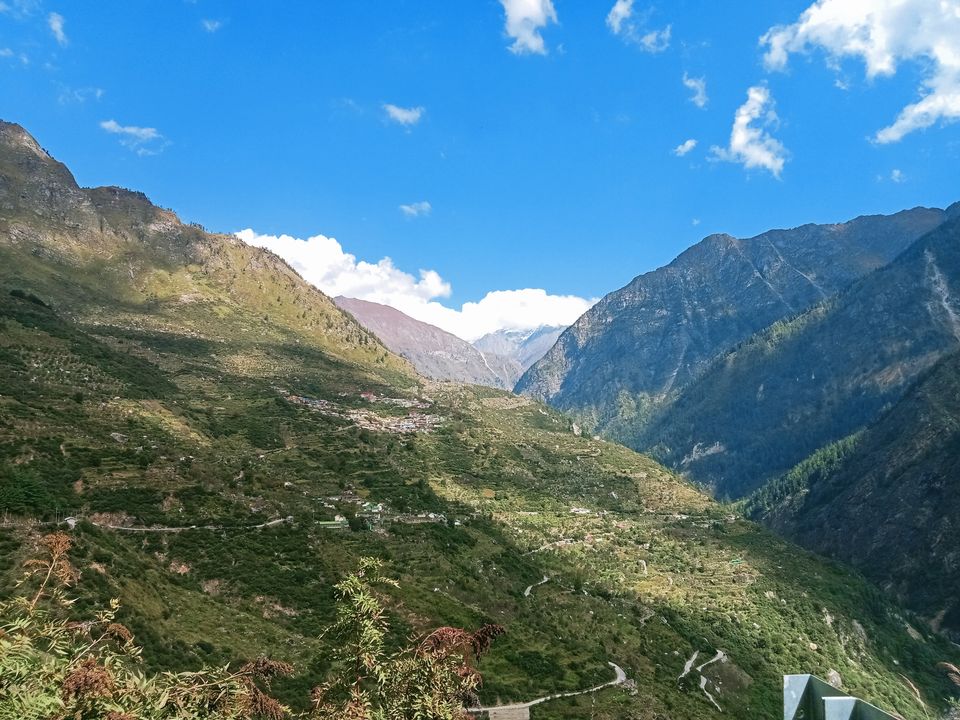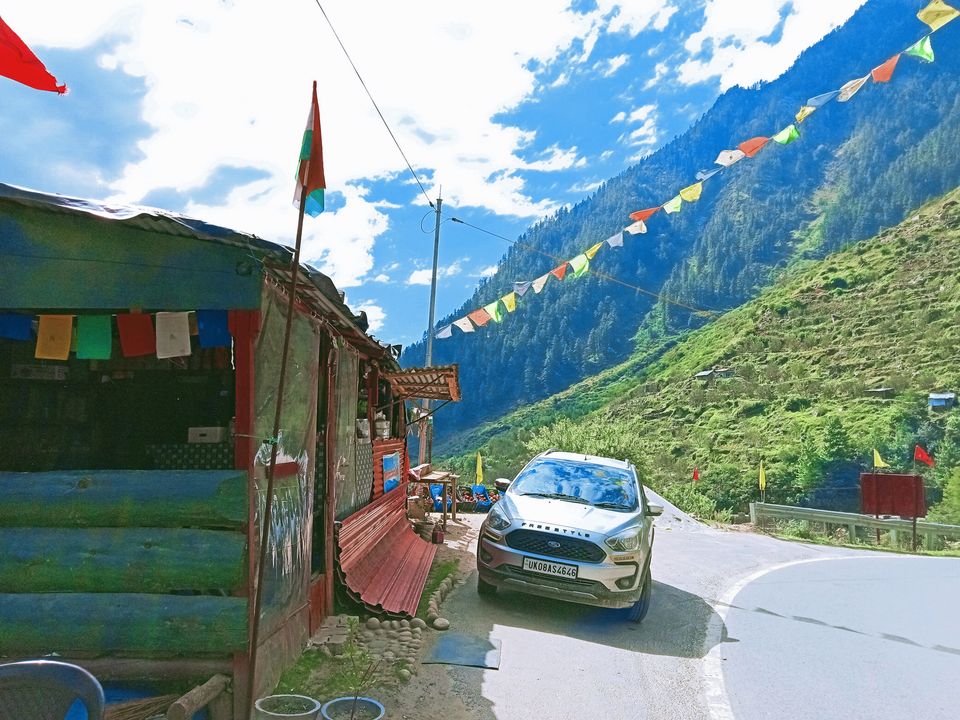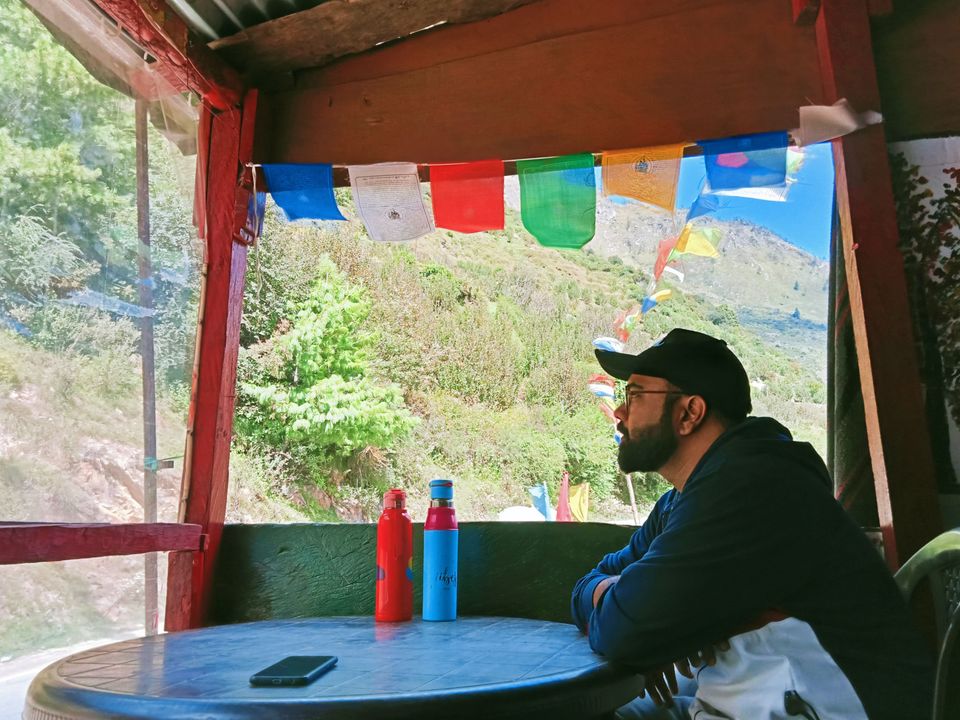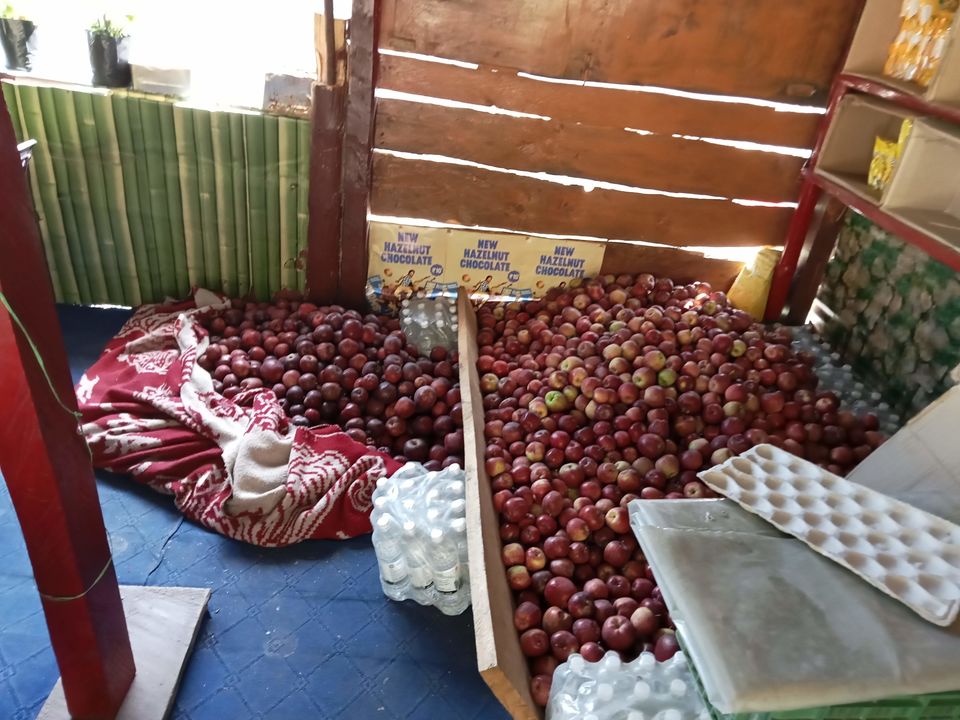 We headed to Gangotri straight from Sukhi Top, but it was a tough call since Harsil Valley continuously insisted with its's breath-taking scenic view, to stop by.
We reached Gangotri at around 2:00 p.m. There is a car parking facility available just before the main campus of the temple and one has to pay an entry fee in order to enter the Gangotri campus.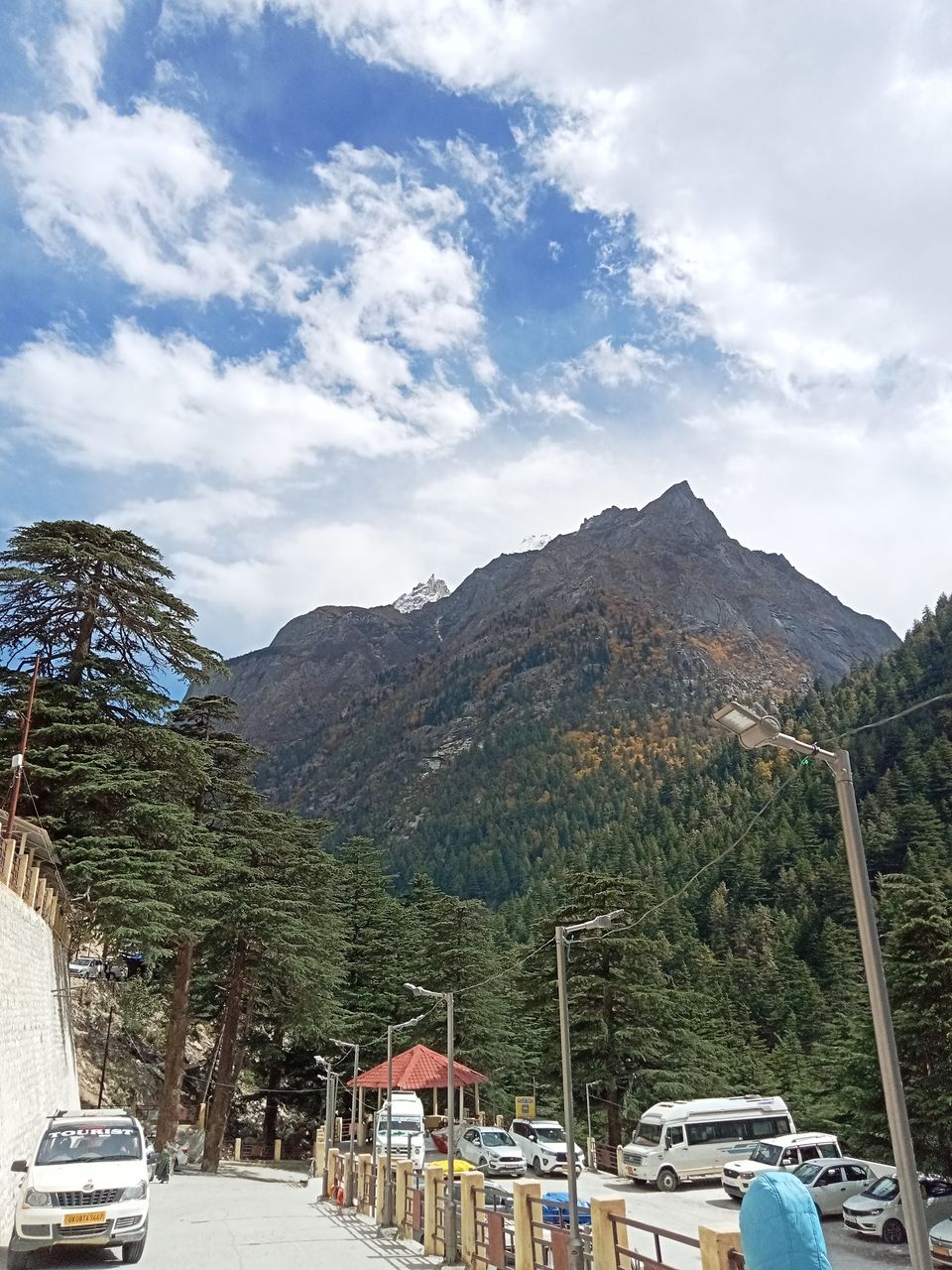 Advise: If you are traveling with elders, it is recommended for them to get down before going in the parking, to save them from climbing up the road again.
Gangotri is a small temple campus with shops from where you can buy prasad & chadhwa and restaurants and after a brief 10 minute walk from parking, you will reach the main entrance of Gangotri temple.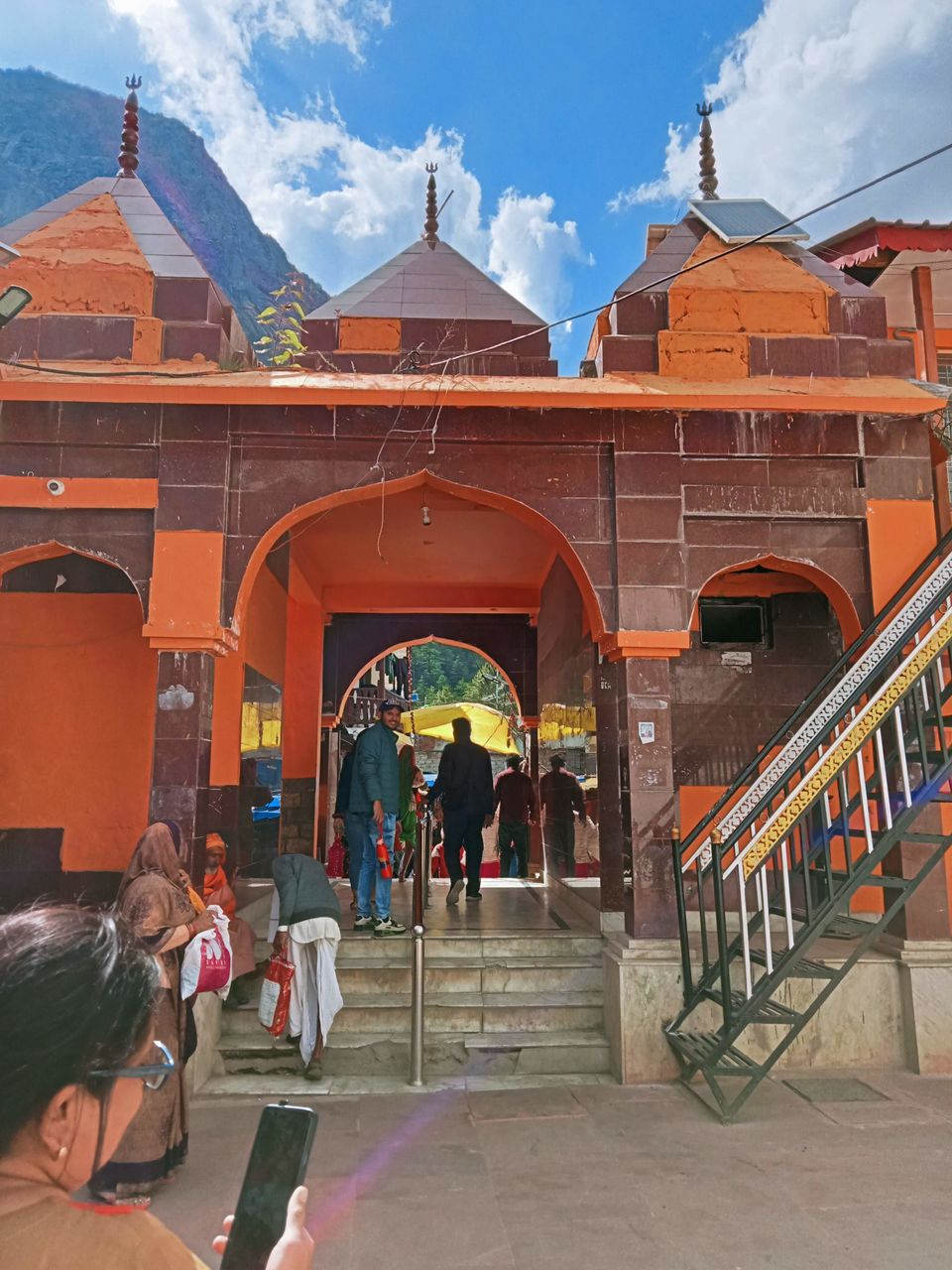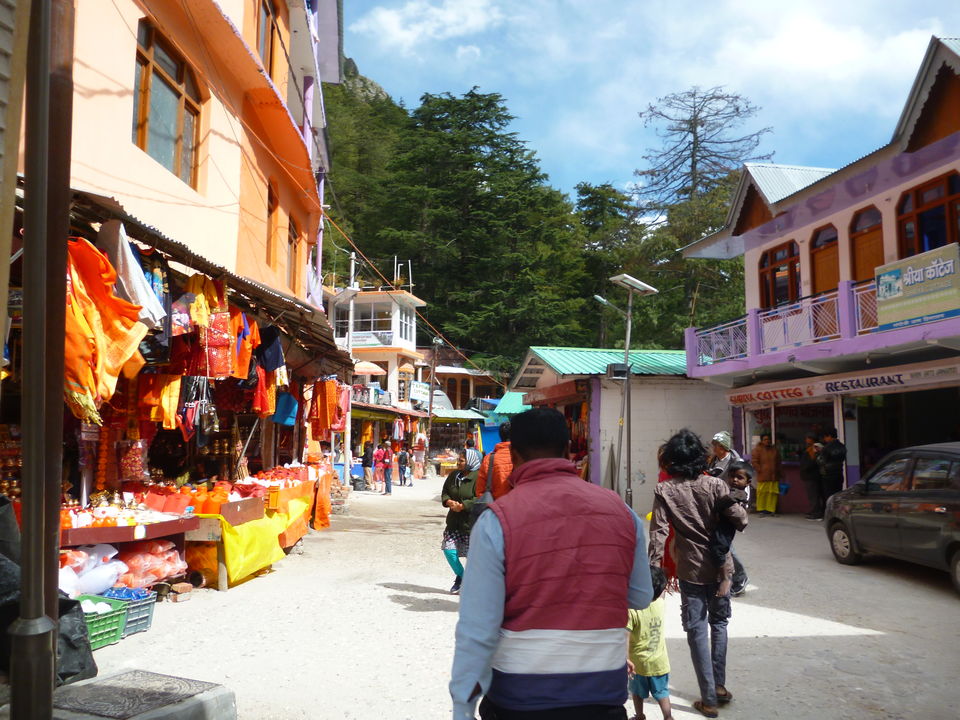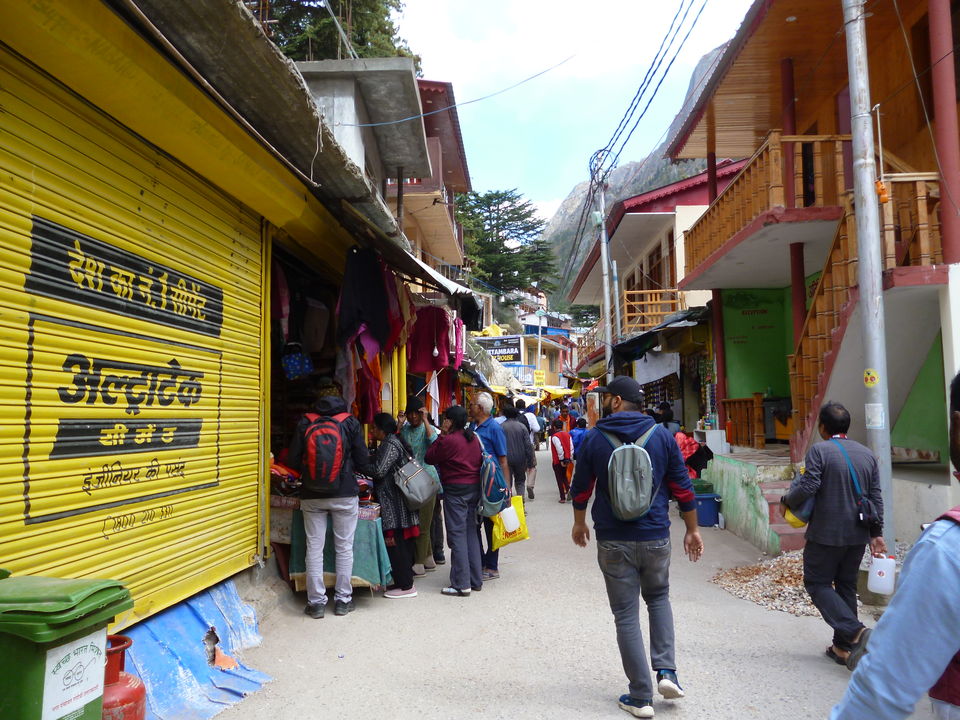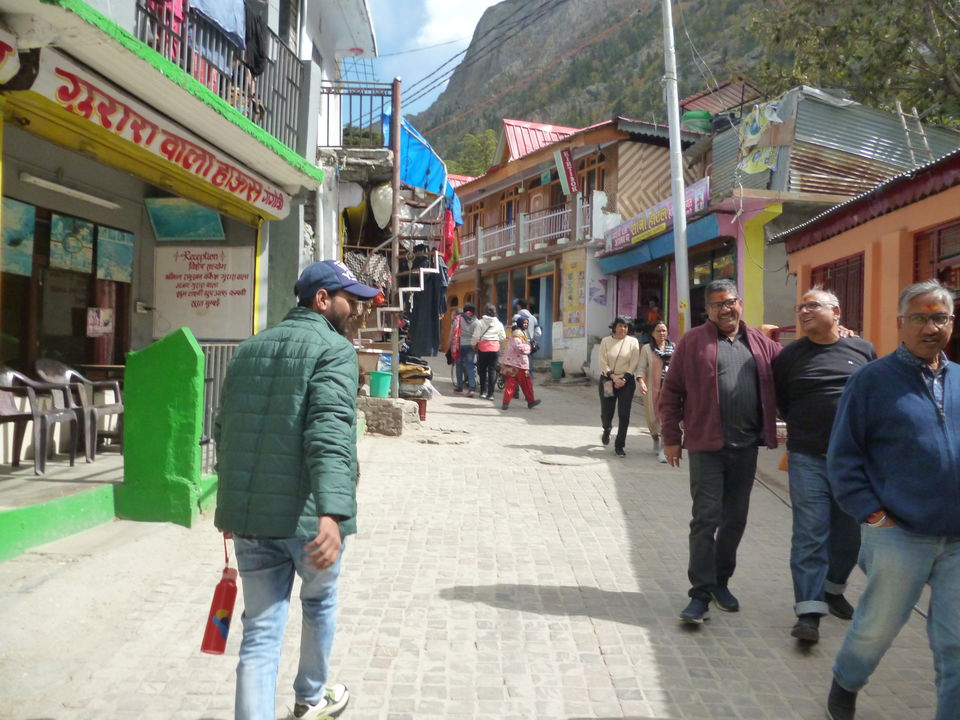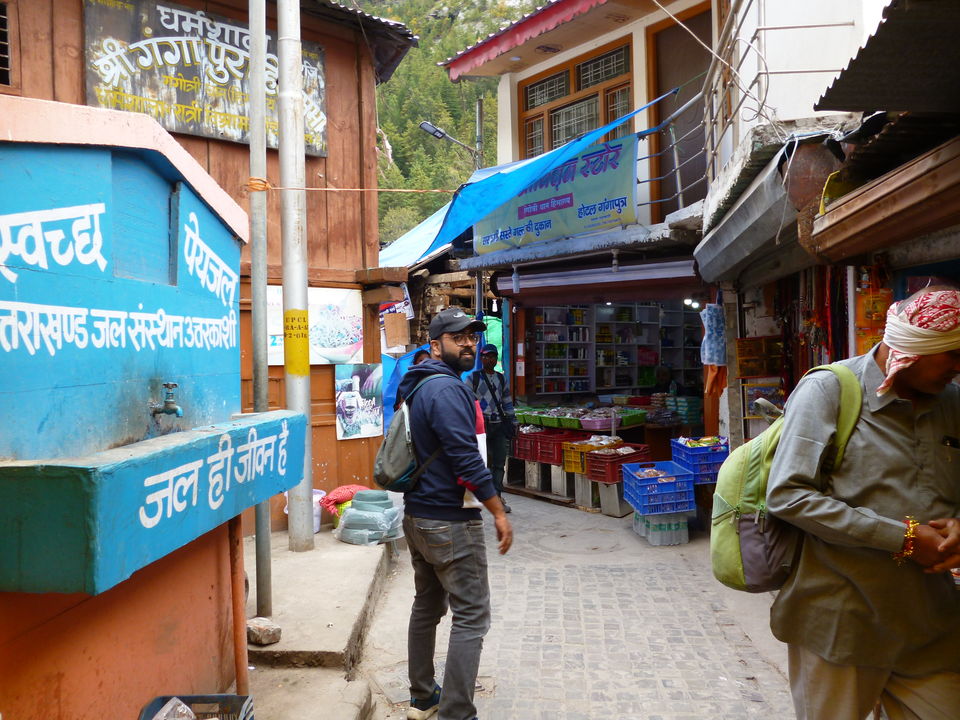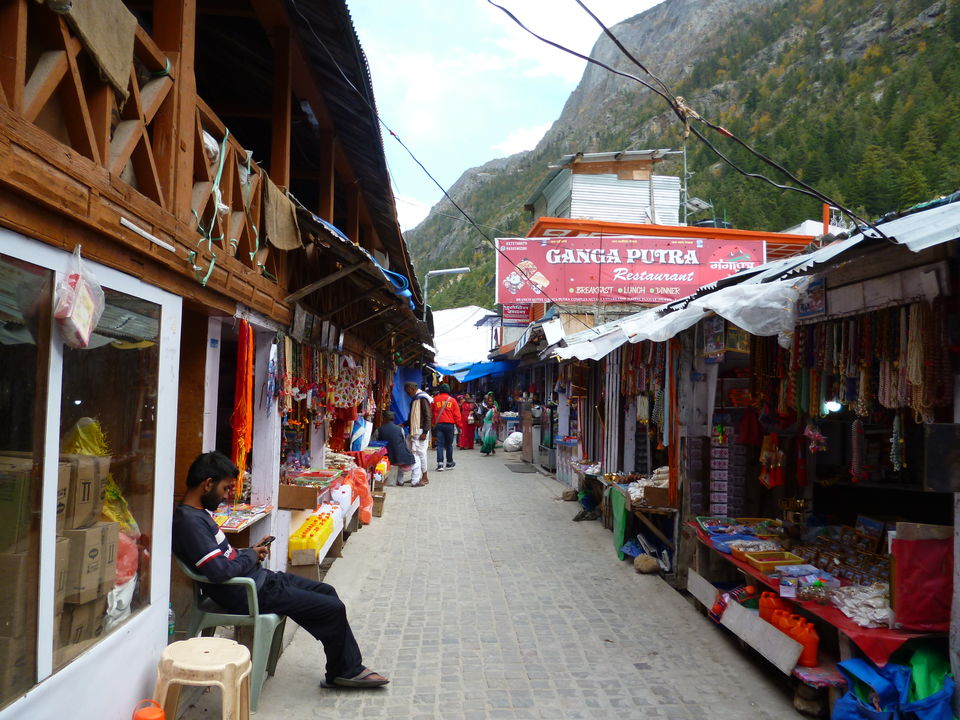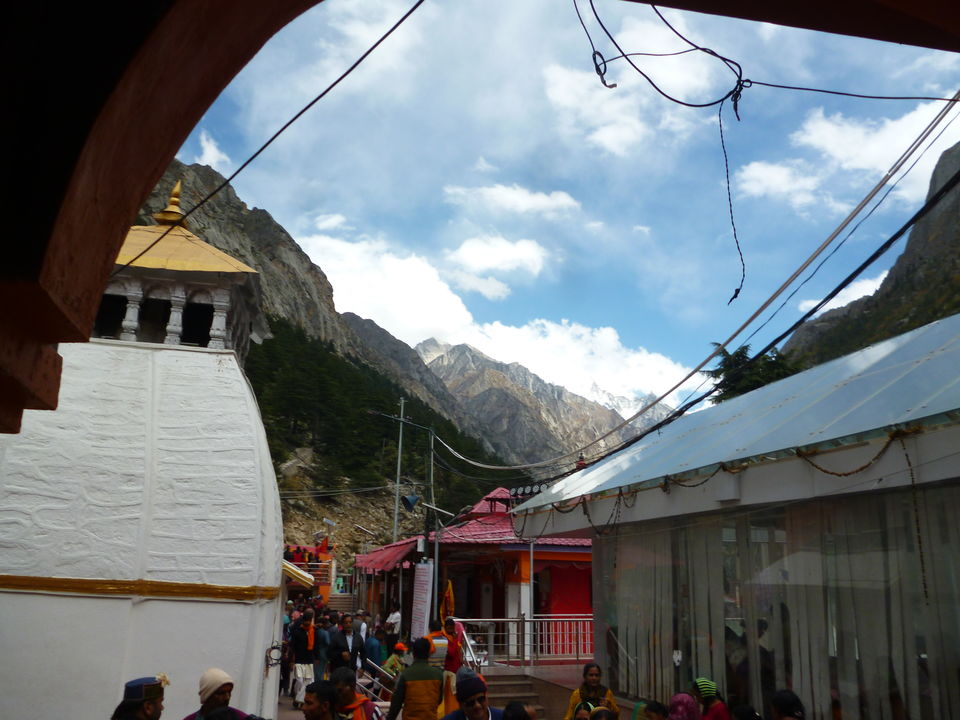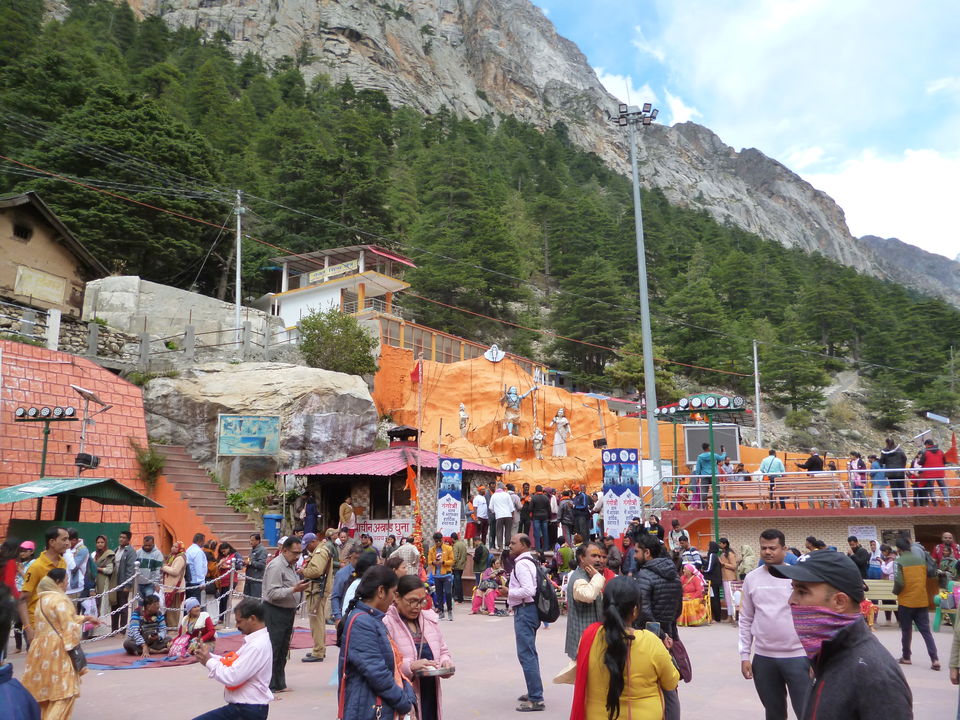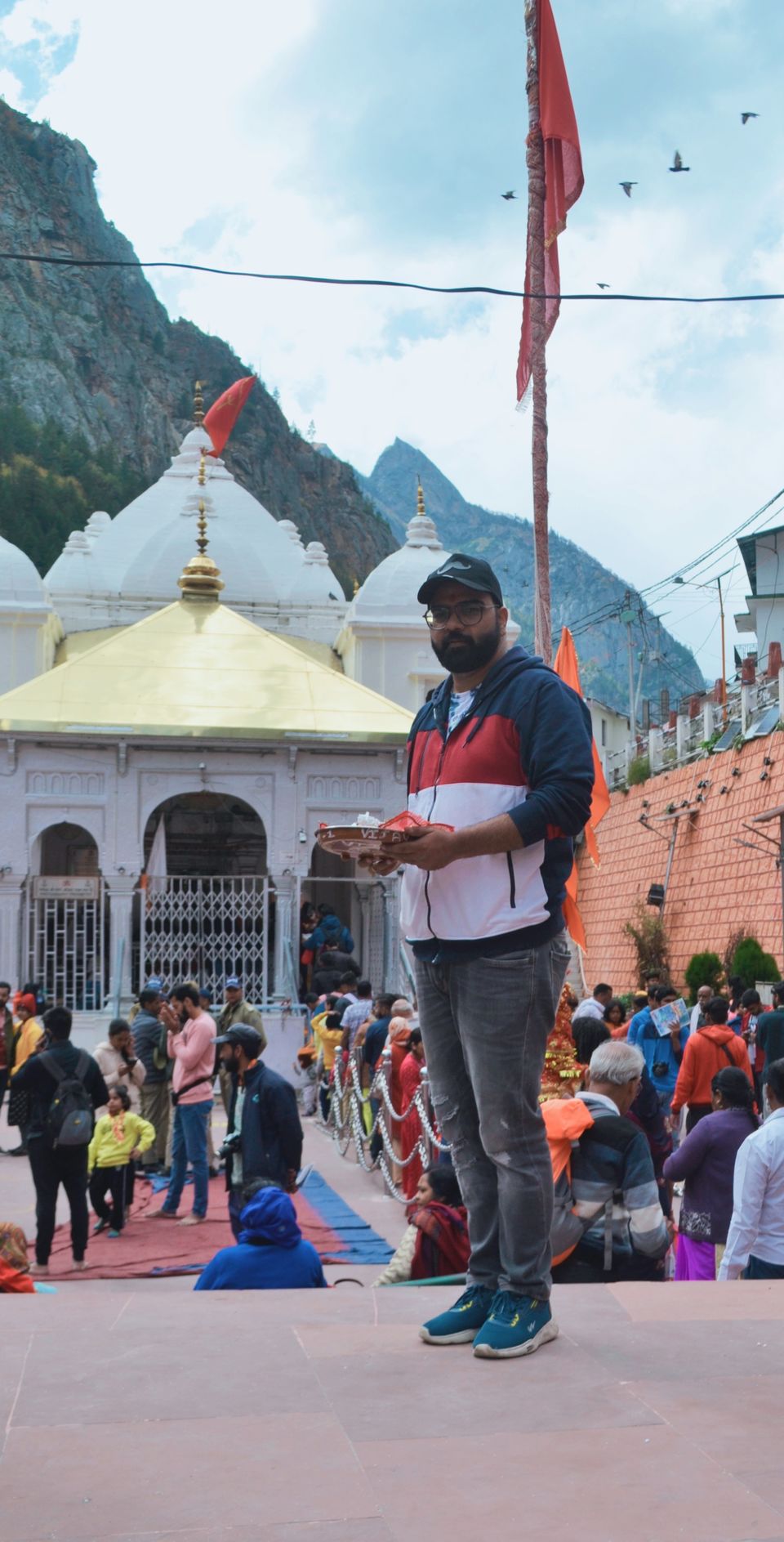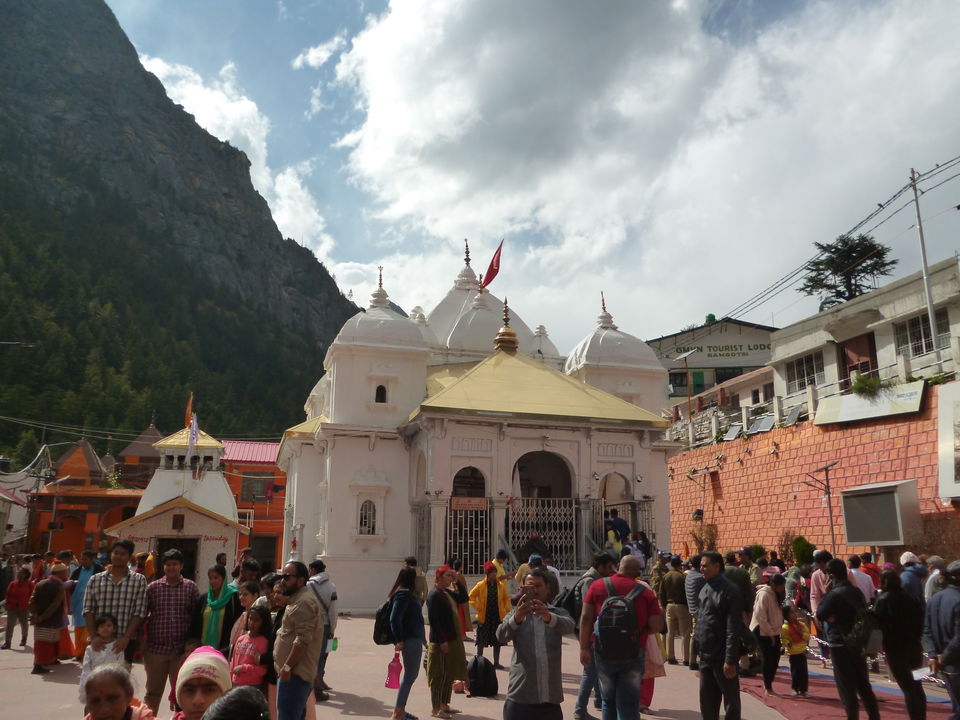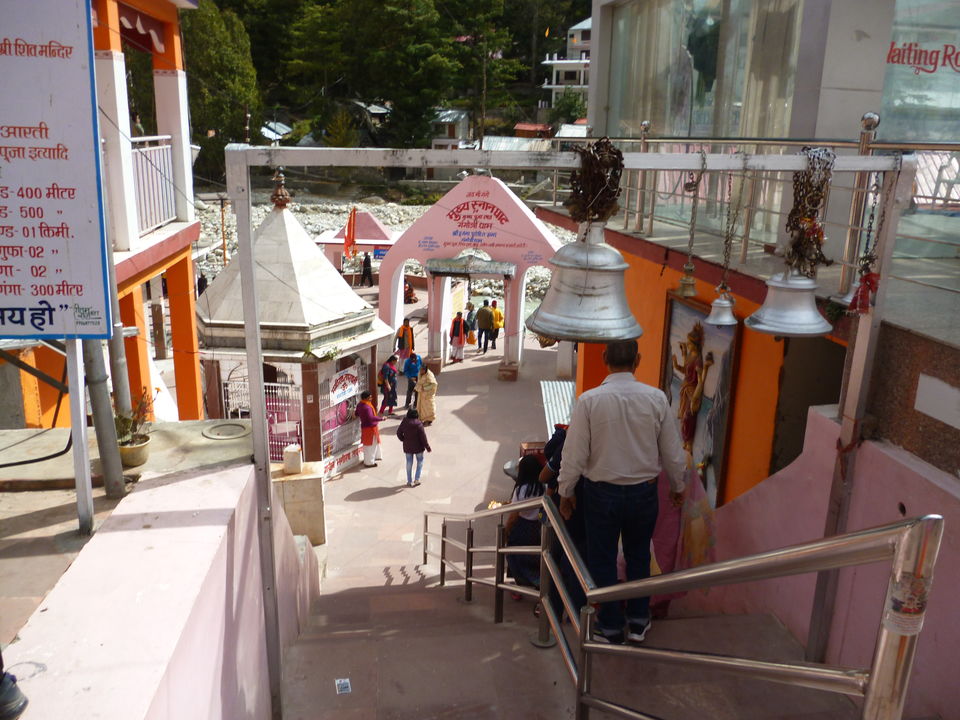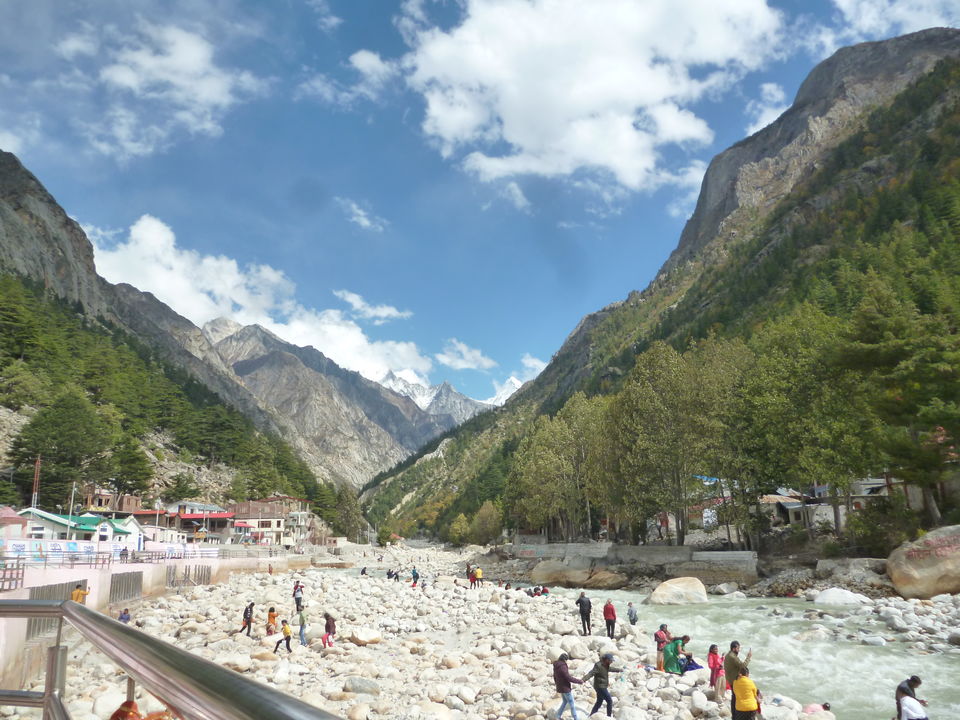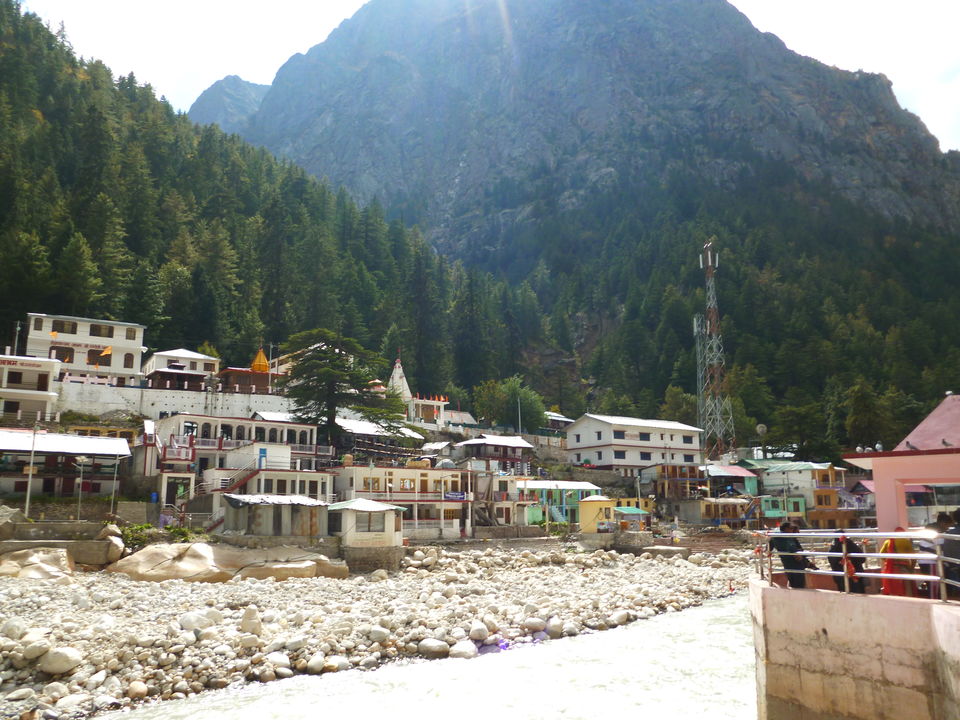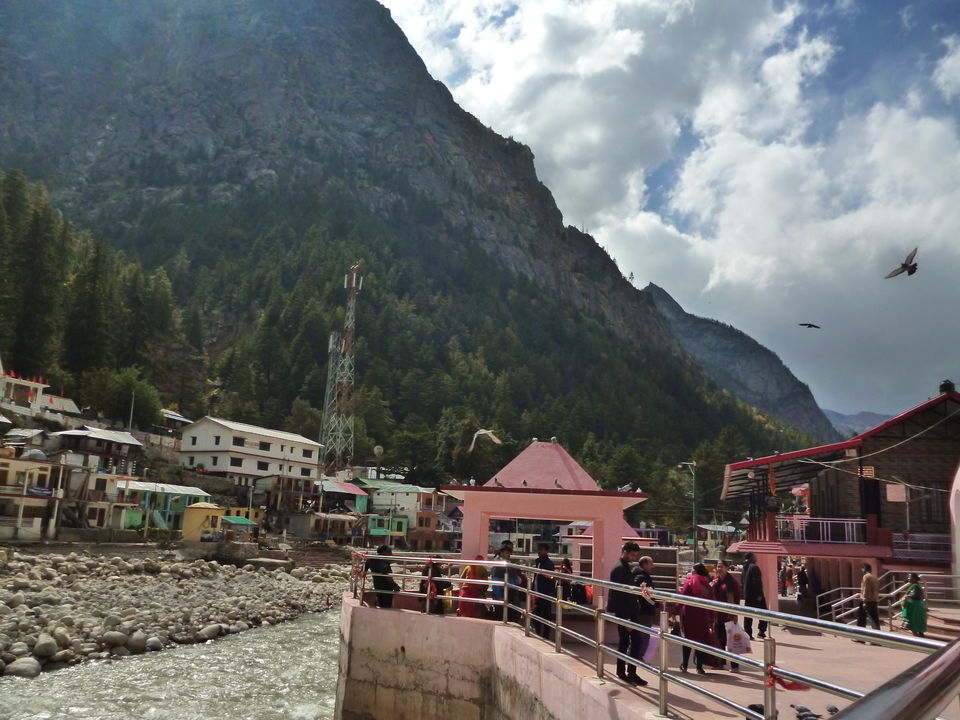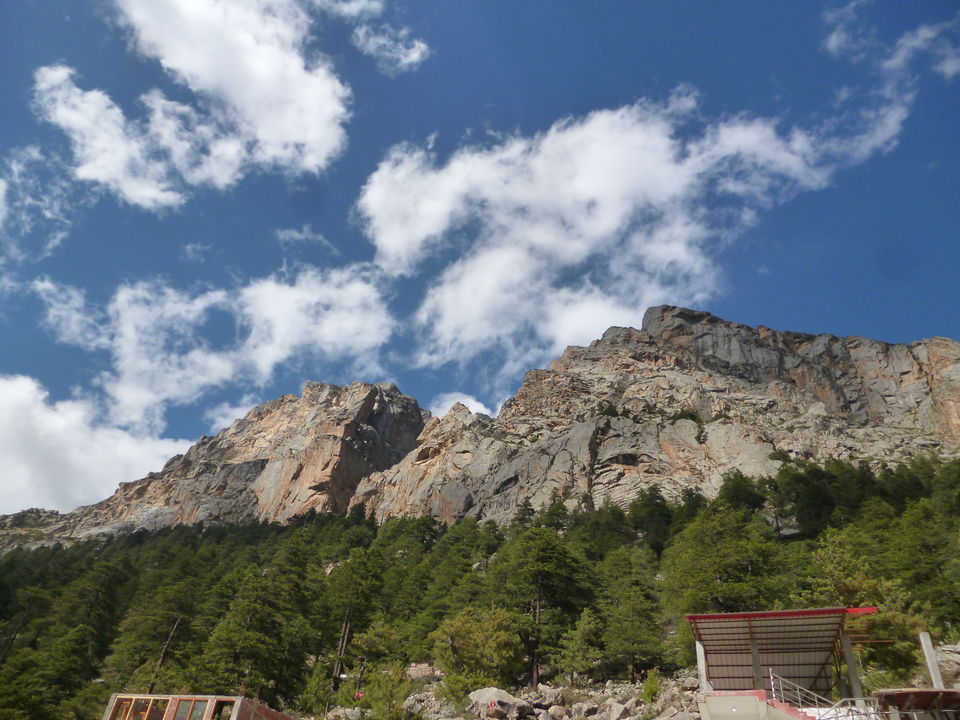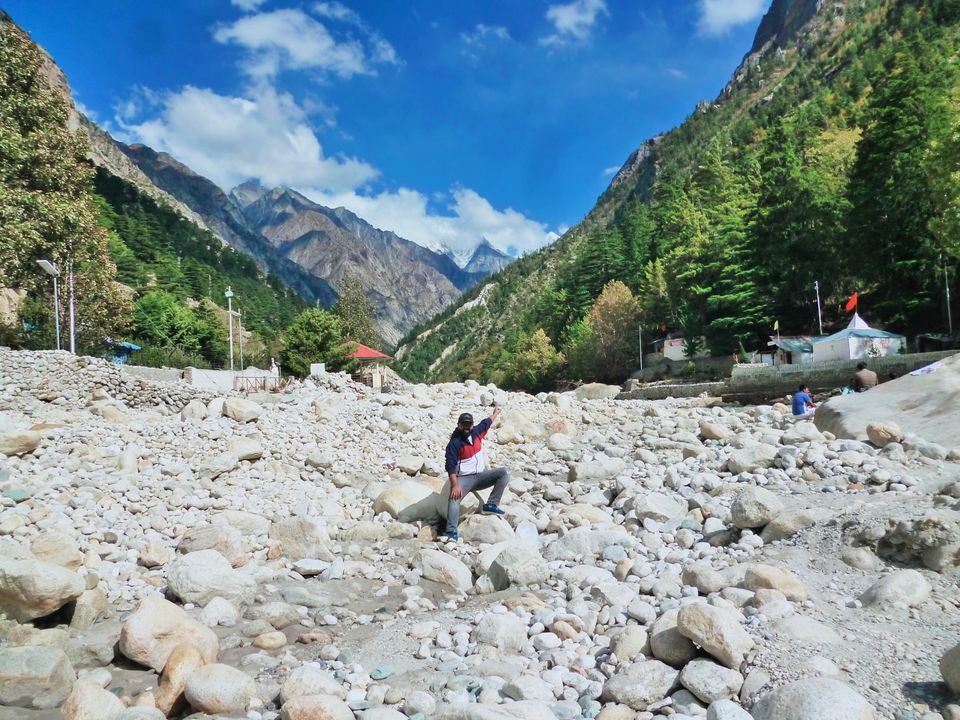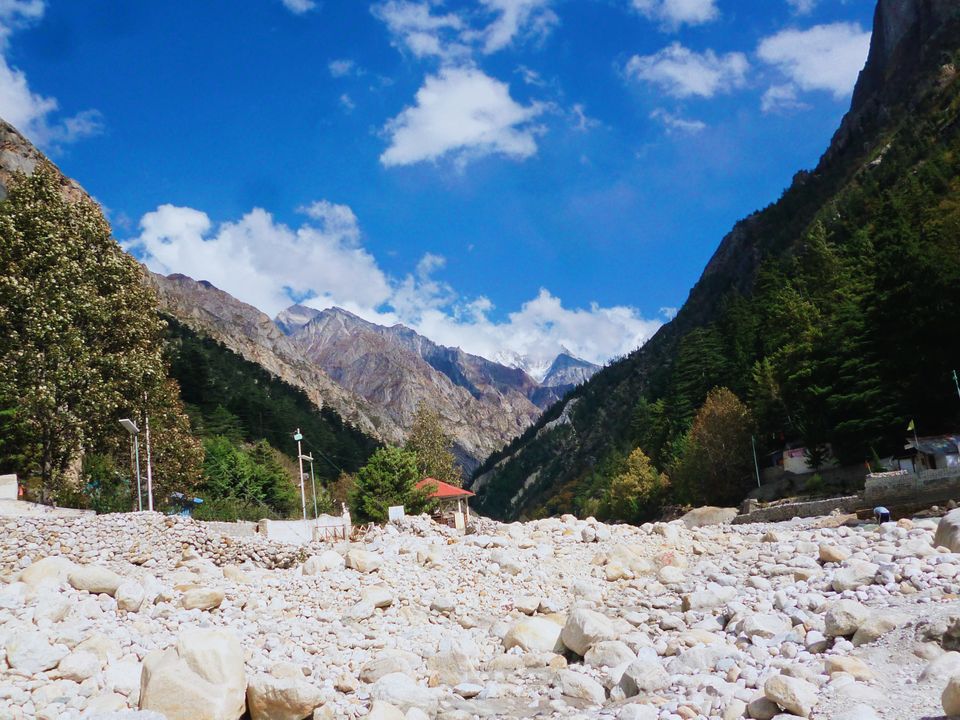 It took us around half an hour for Darshan of Ganga Mata.
We were having the trek permit which was obtained online for the Gaumukh trek and were supposed to stay at Gangotri on day 2 and then continue for the 2 days Gaumukh trek on Day-3.
But as luck would have it, there was an unfortunate incident of avalanche just a couple of days back in the Gaumukh - Tapovan glacier region which took the lives of around 20 mountaineers.
The DM had ordered to completely shut down the trek and we were left with no option but to respect nature's decision and cancel the trek plan.
With a heavy heart, we offered our prayers for the lost ones and decided to visit the nearby places, however, we could only trek till Surya Kund as the trek to Pandav gufa was a tiring one, especially after such tedious driving. We also made the mistake of filling the Ganga Jal before visiting Pandav gufa, it should have been the other way around to save ourselves from carrying additional weight.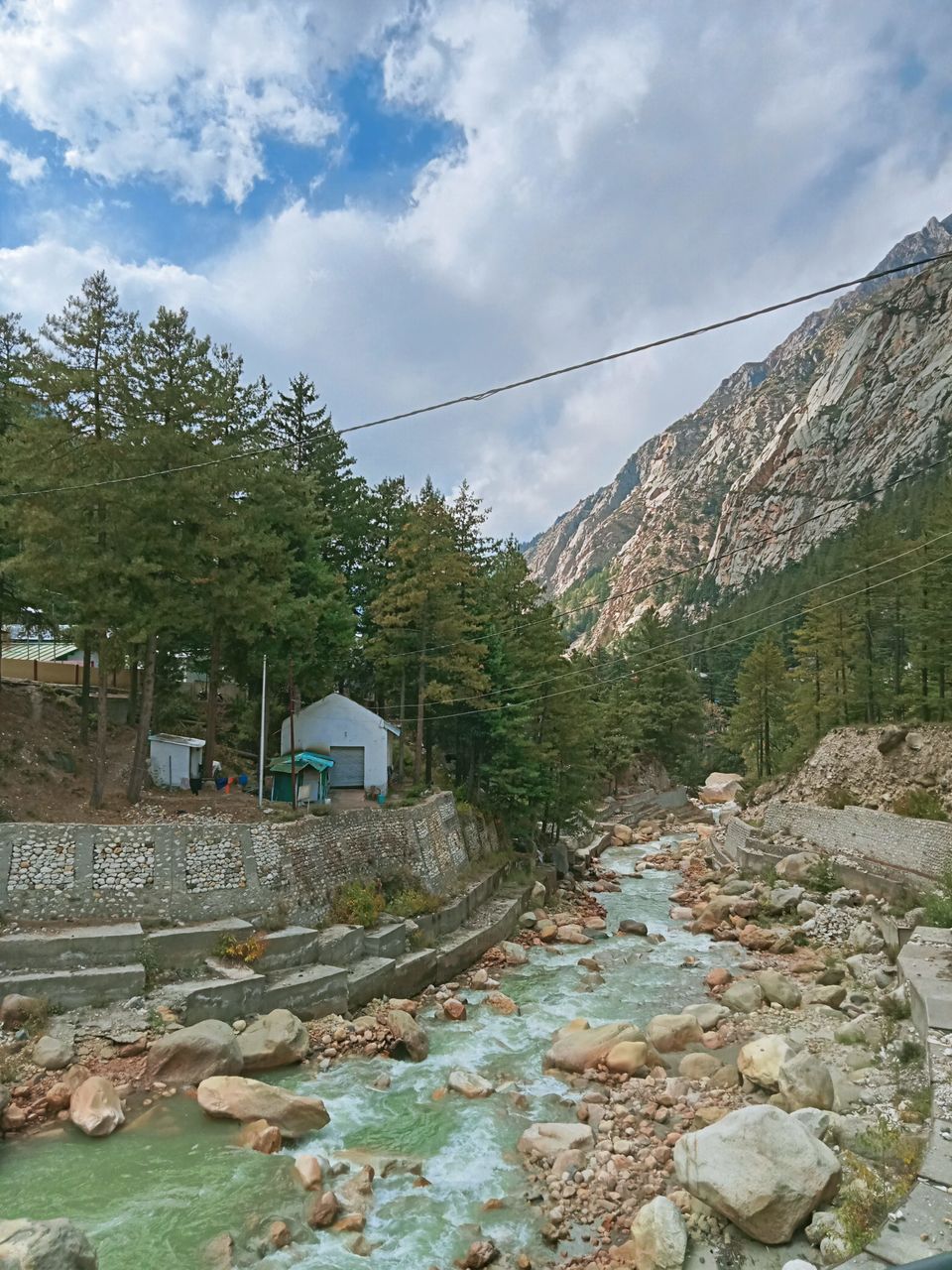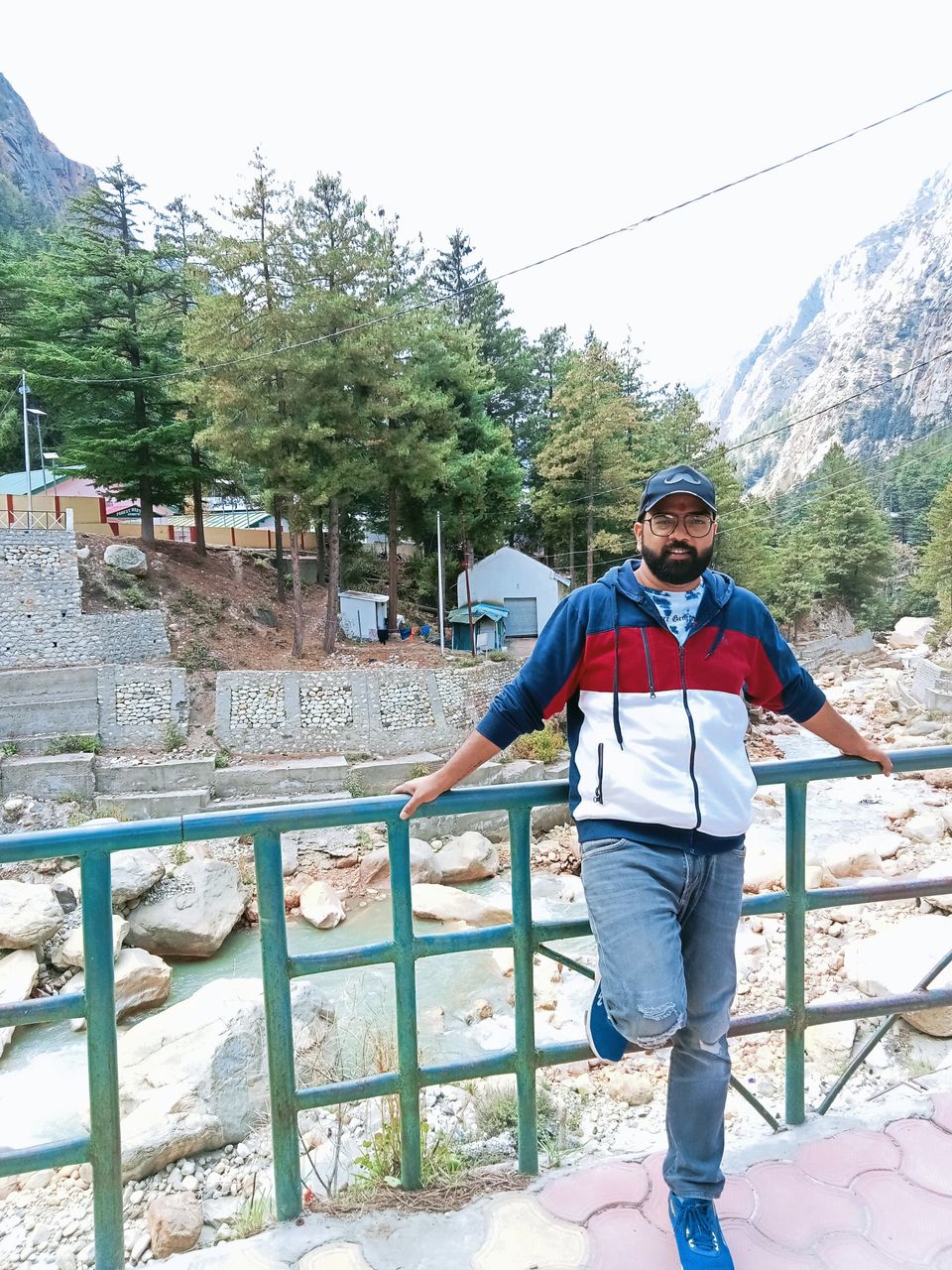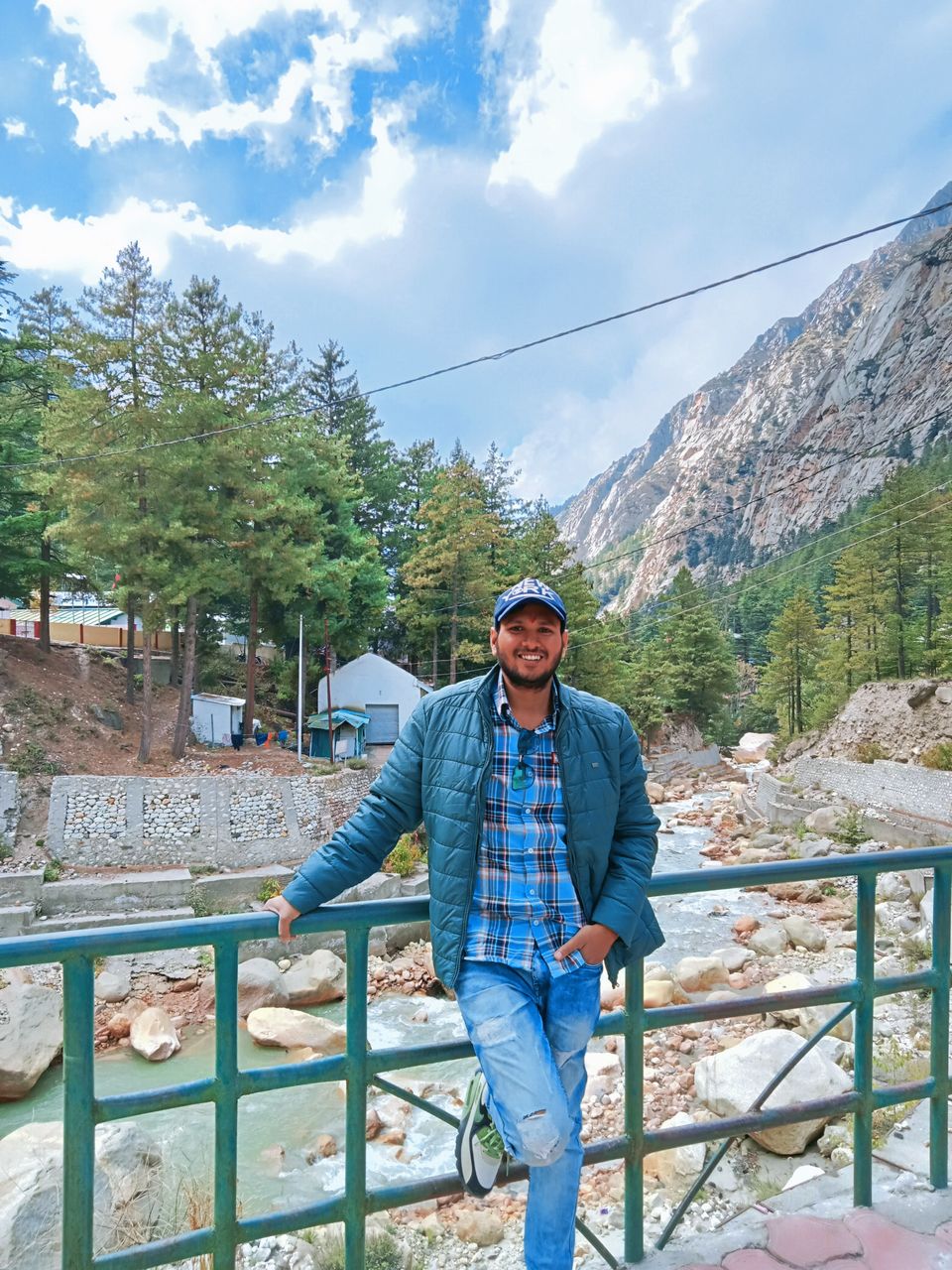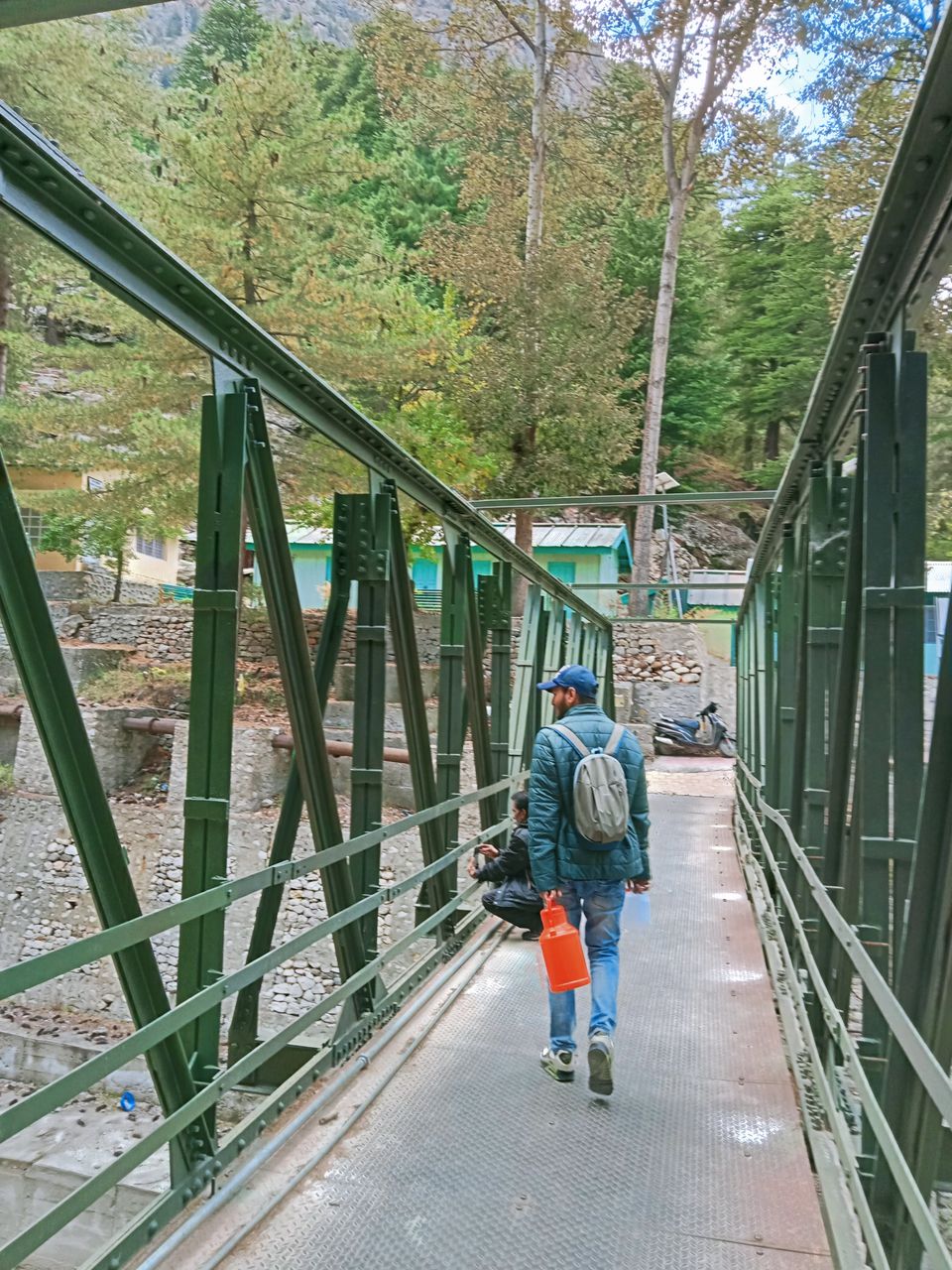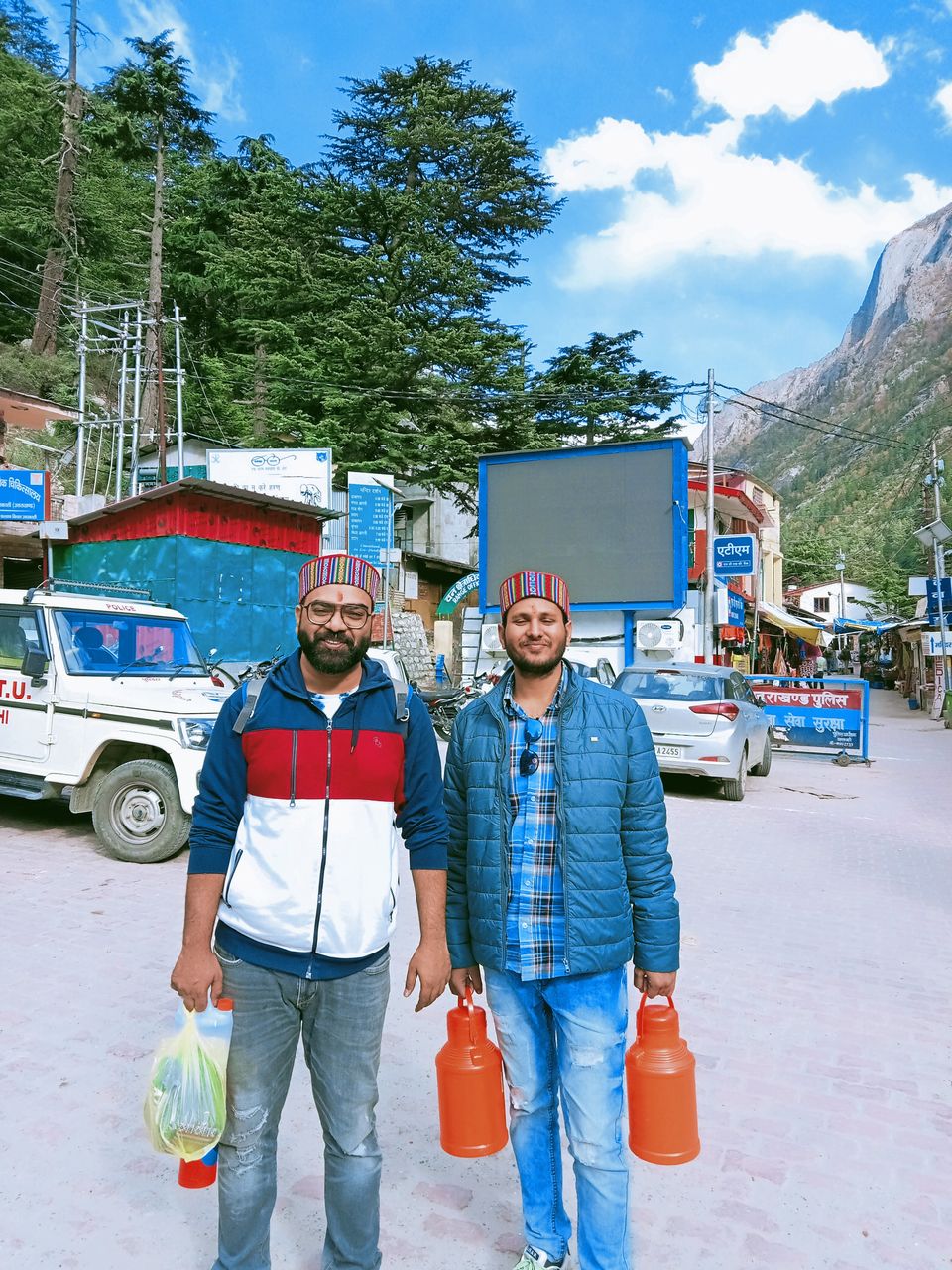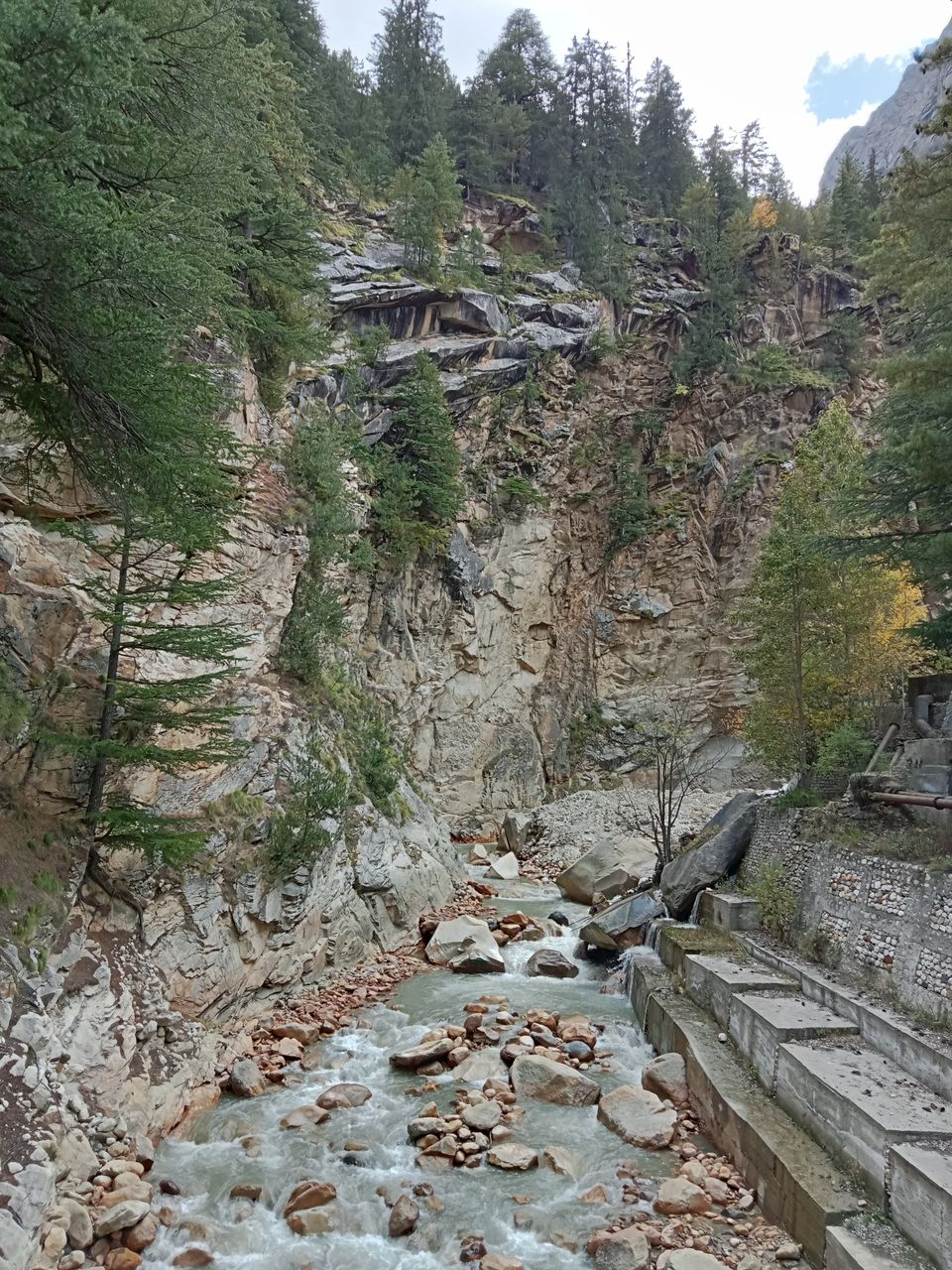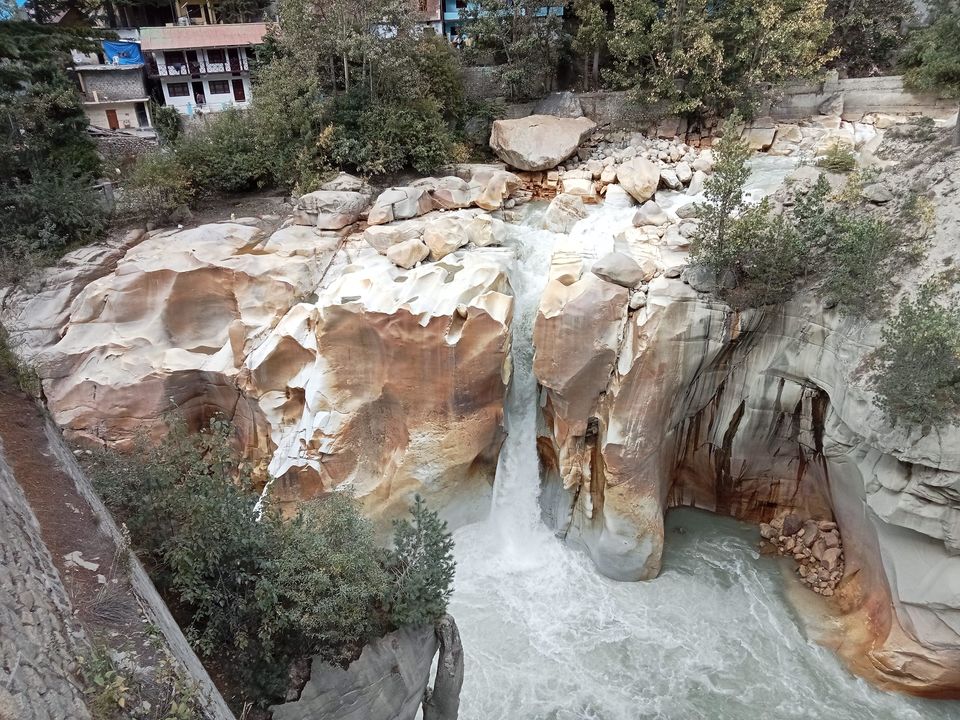 As it was getting dark & our trek got canceled at the last moment, we had to replan our trip from this point onward.
So we decided to stay at the same place where we left our heat & soul while coming to Gangotri. The Harsil Valley.
We started at 3:00 p.m. from Gangotri and driving downhill was of course an easy task compared to uphill.
We reached Harsil at around 4:00 p.m. & found a cheap homestay, but there was no mobile network in that entire region & hence we decide to keep moving until we find a place to stay with mobile connectivity.
Finally, we reached Jhala Harsil & got ourselves exactly the kind of place we were looking for. Cheap (Rs 700/- per night) and clean, with mobile network and a breathtaking view.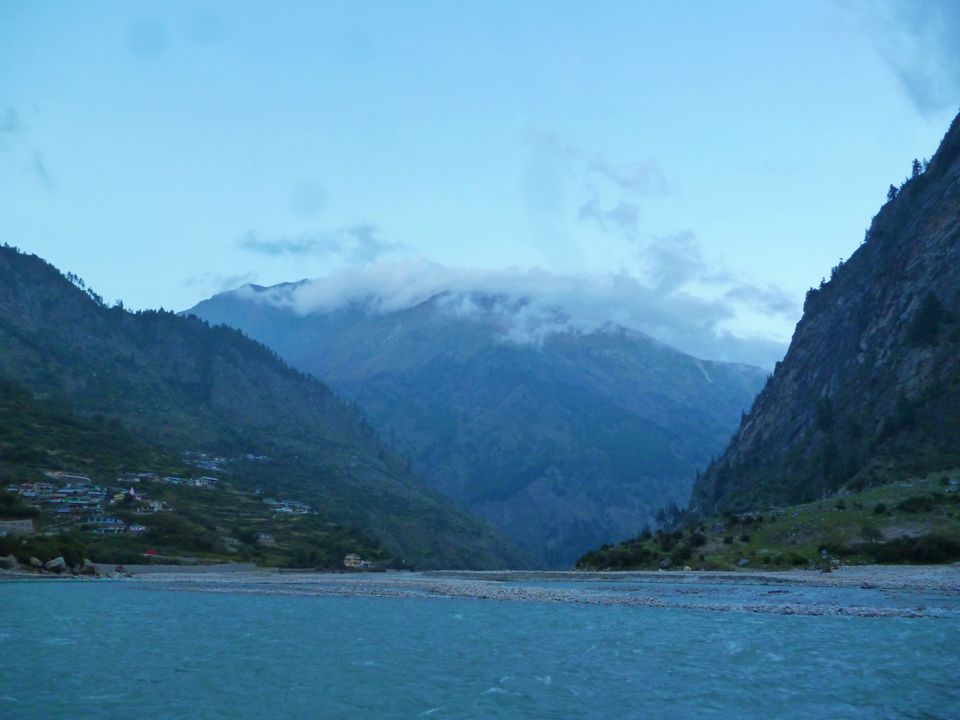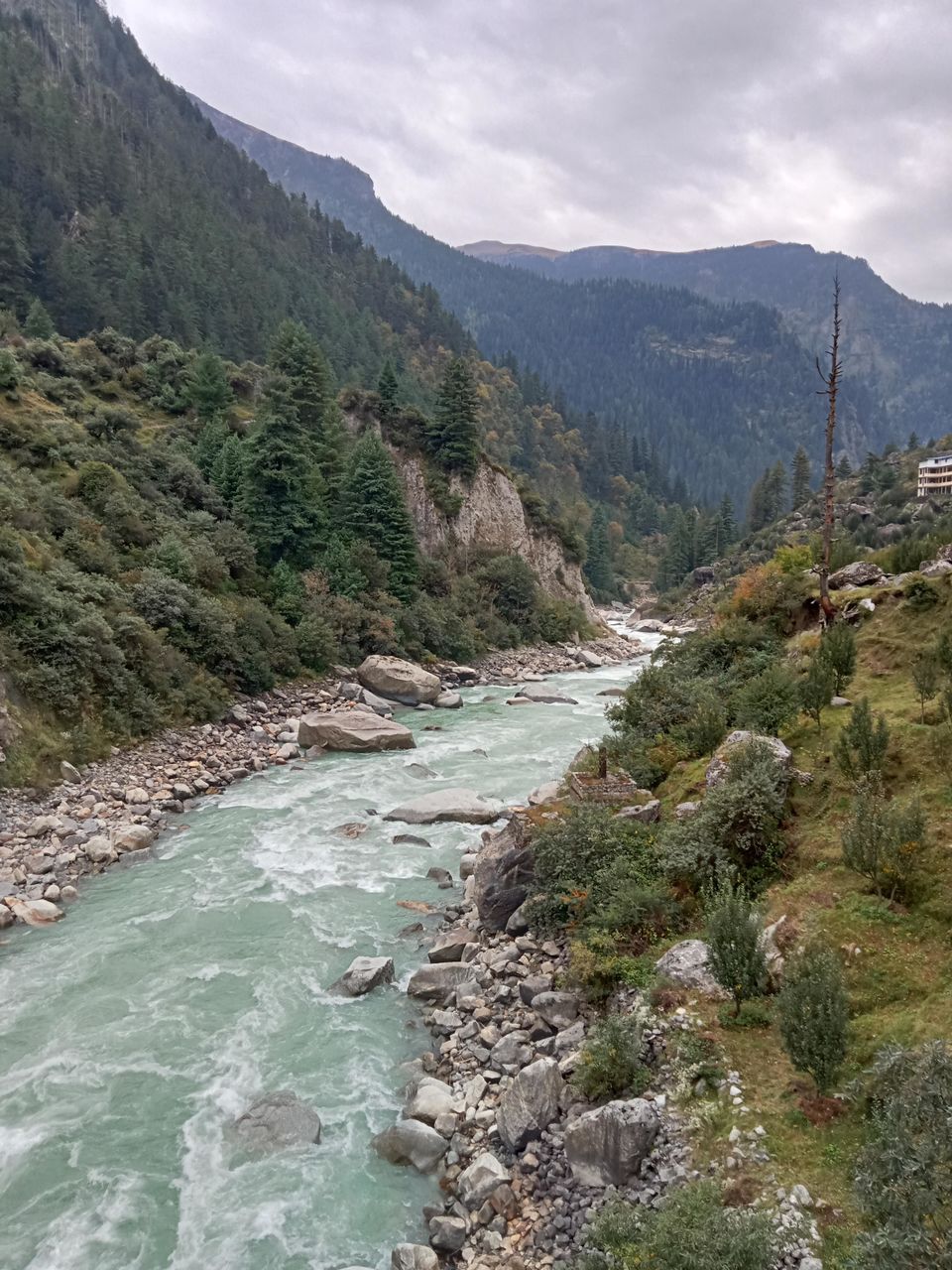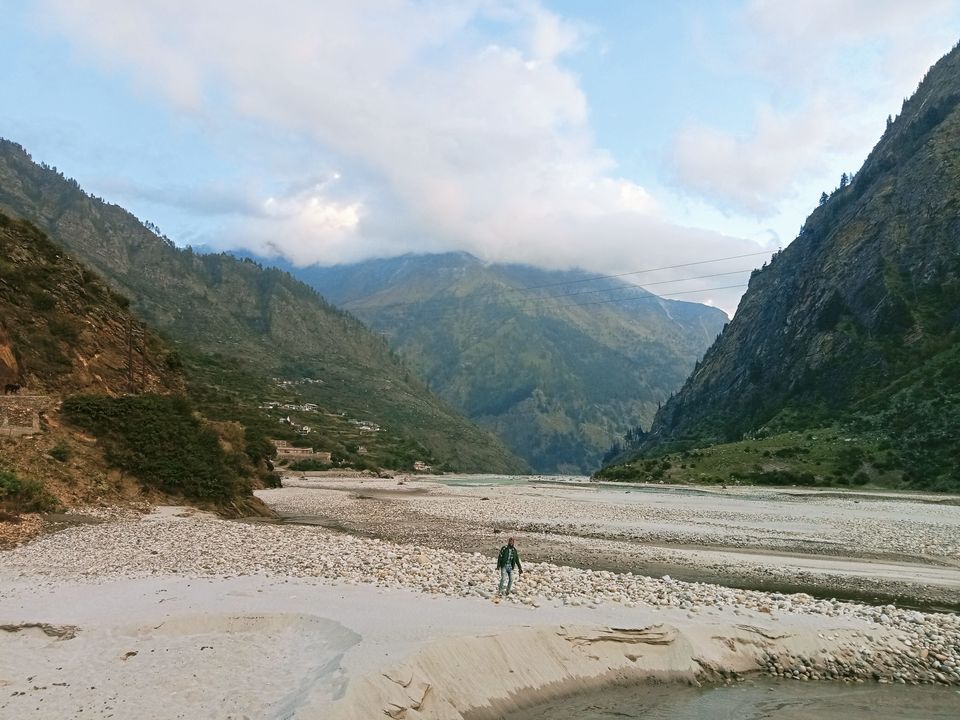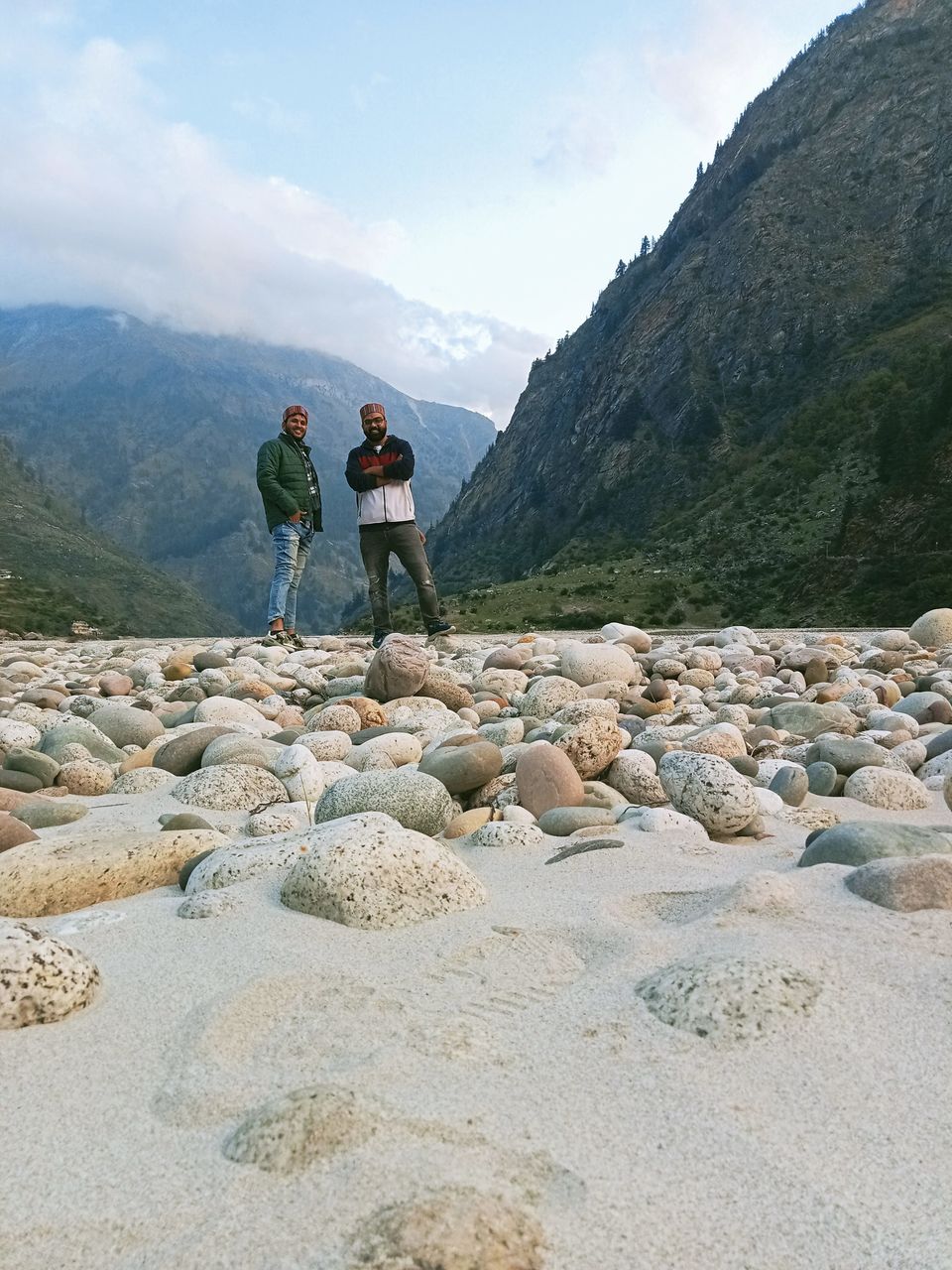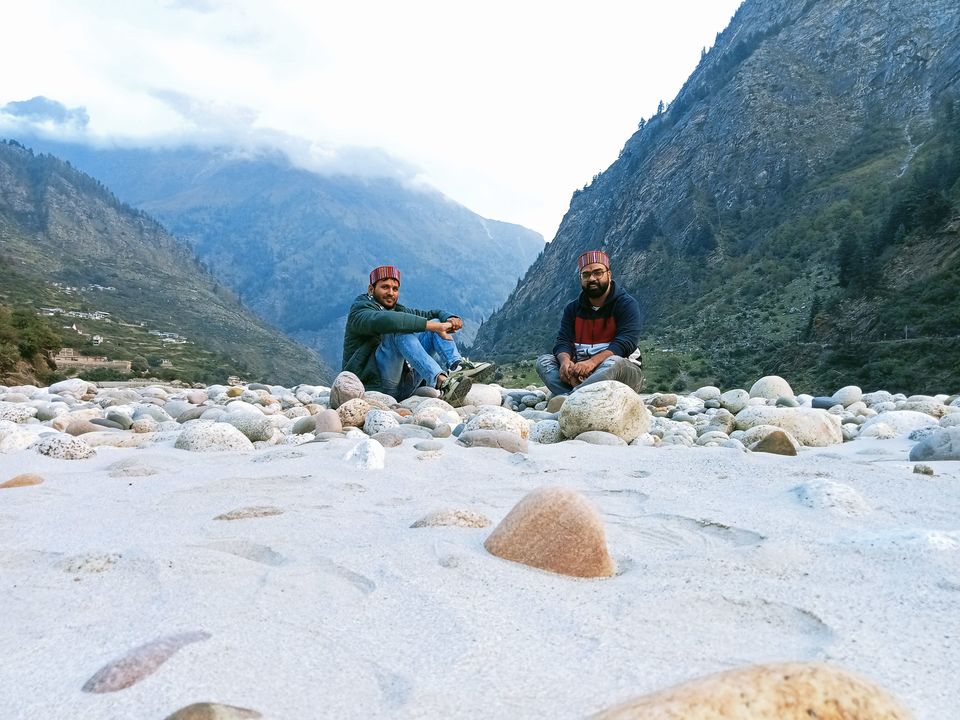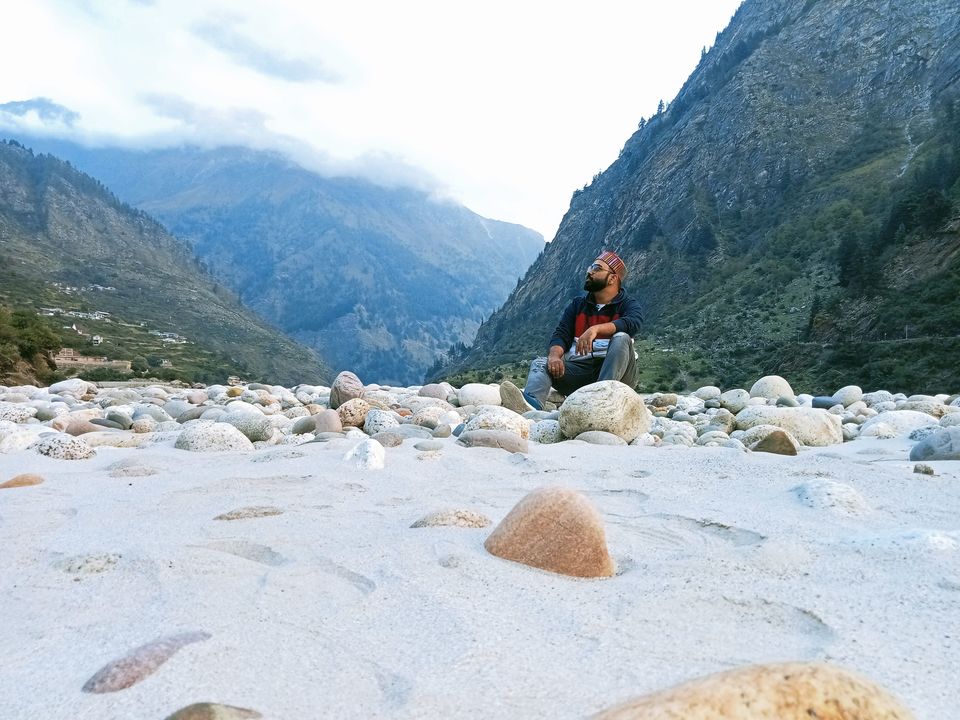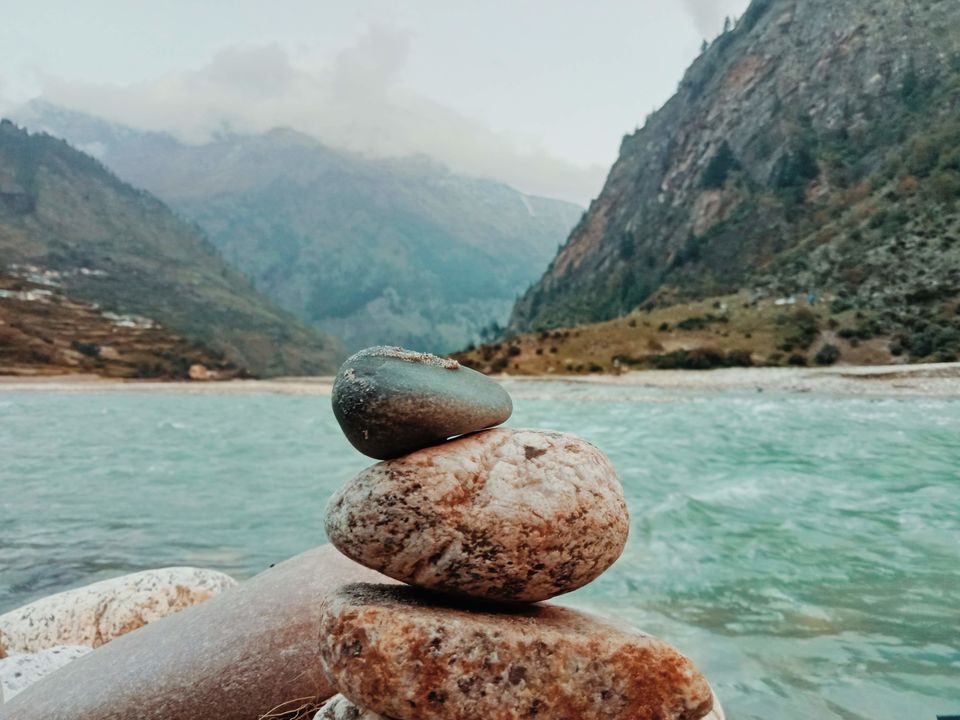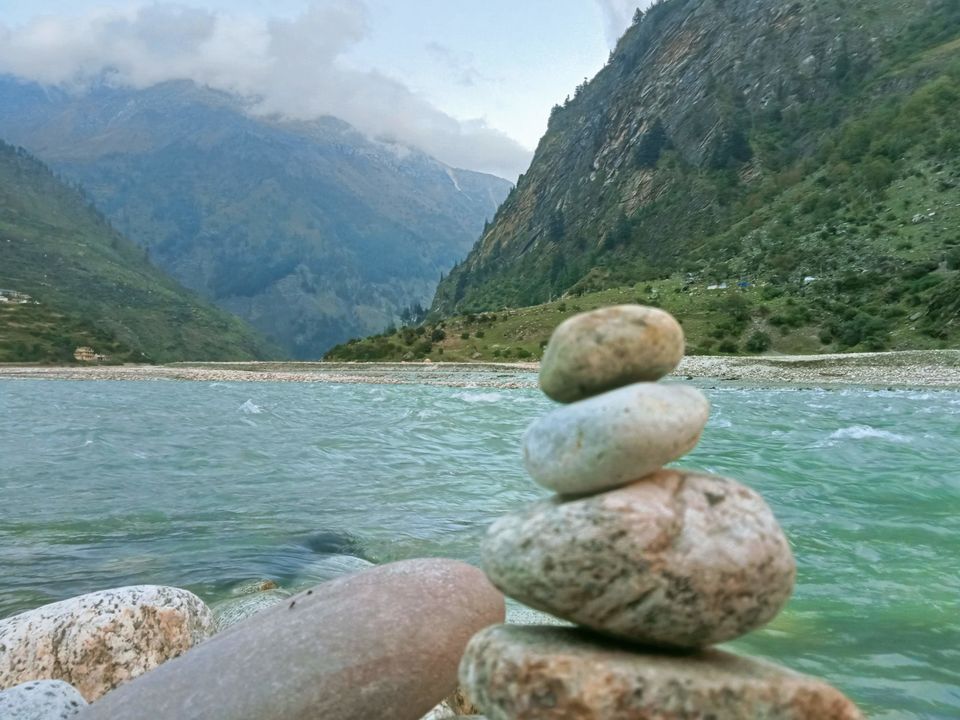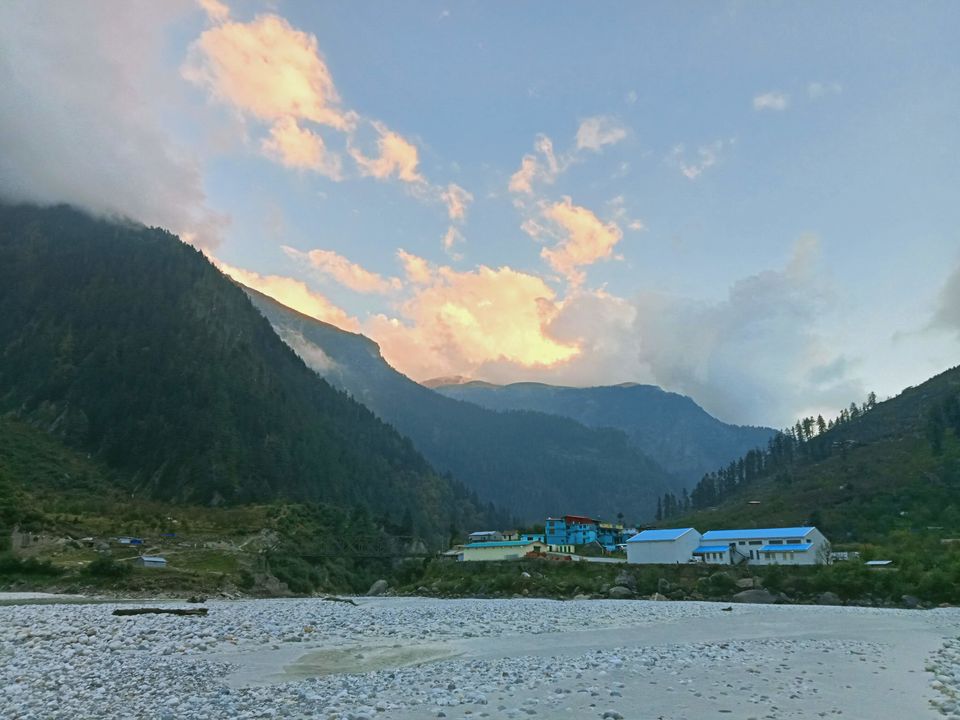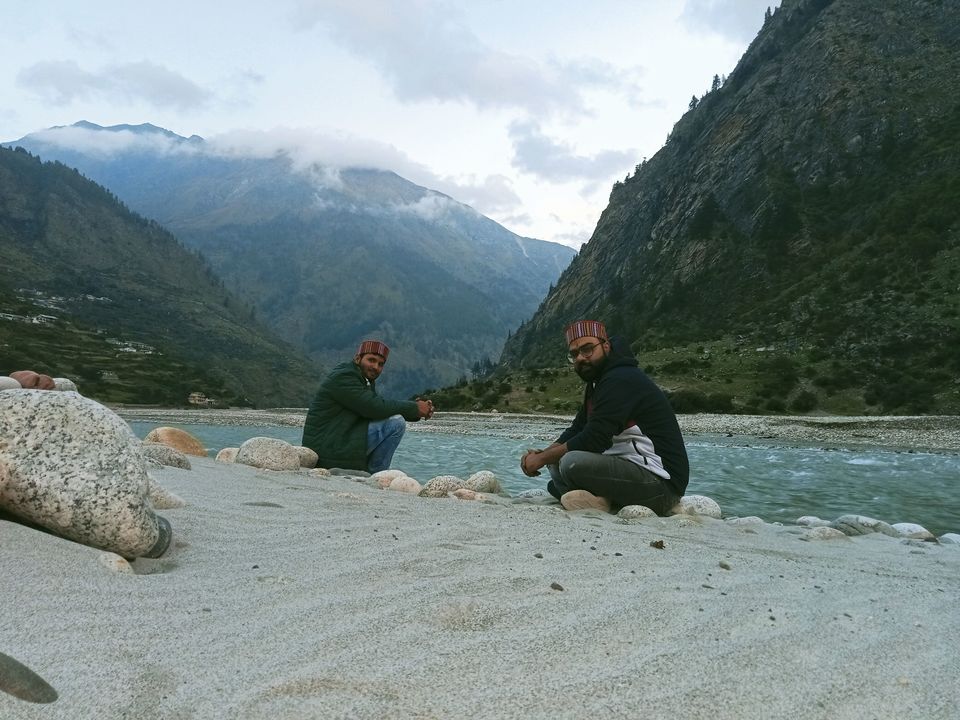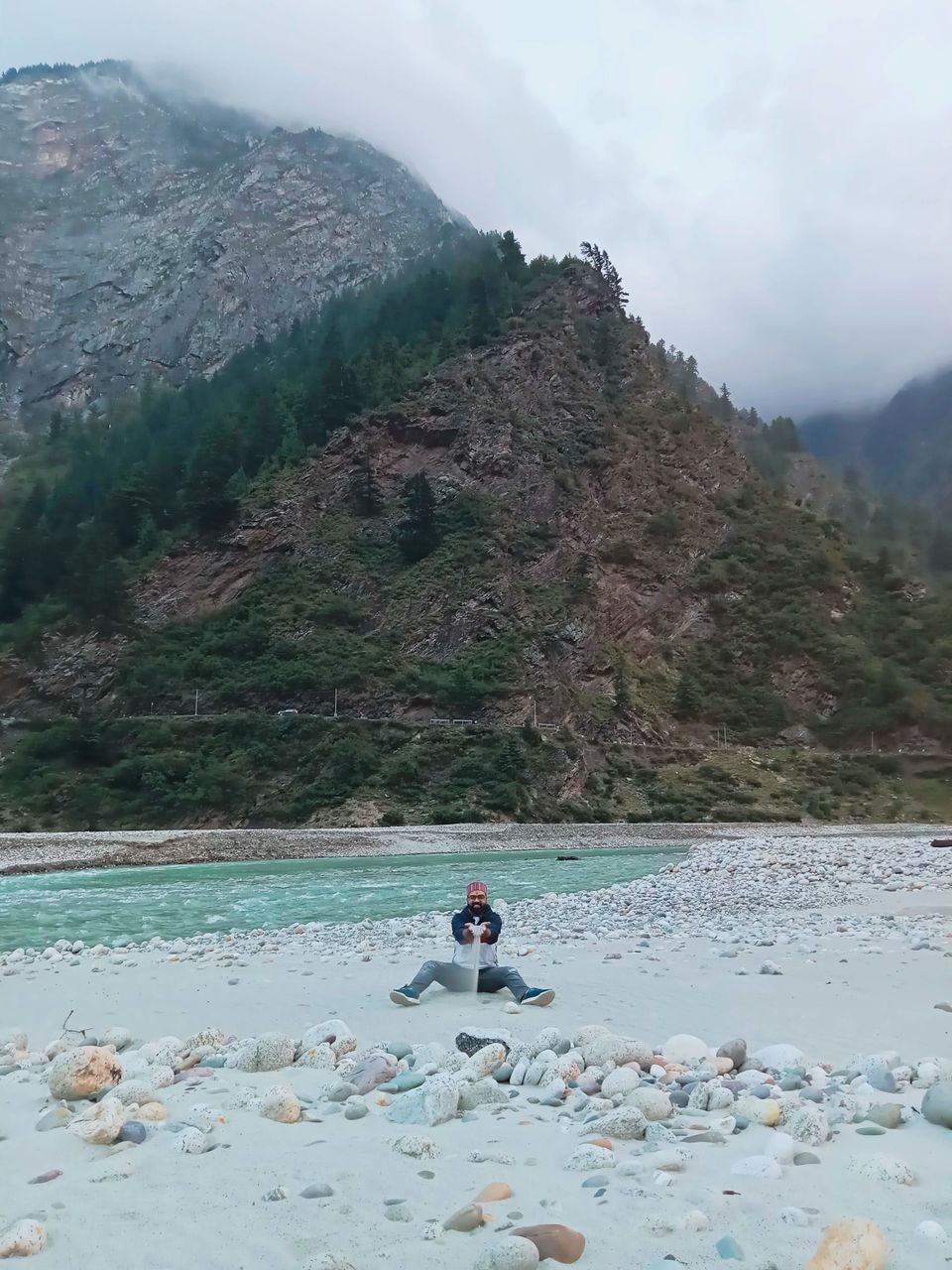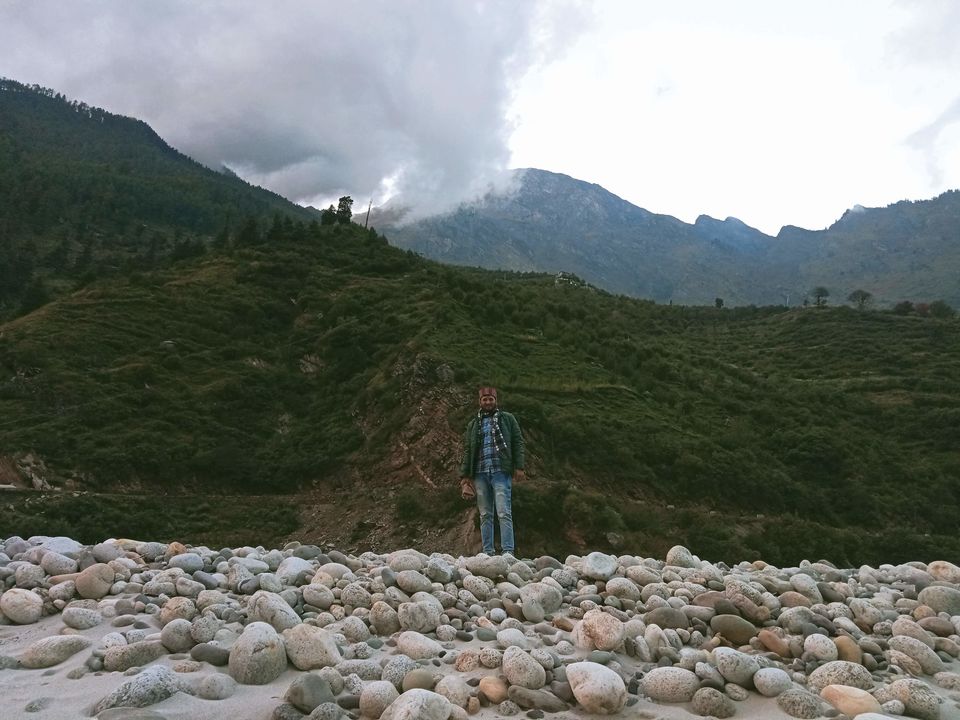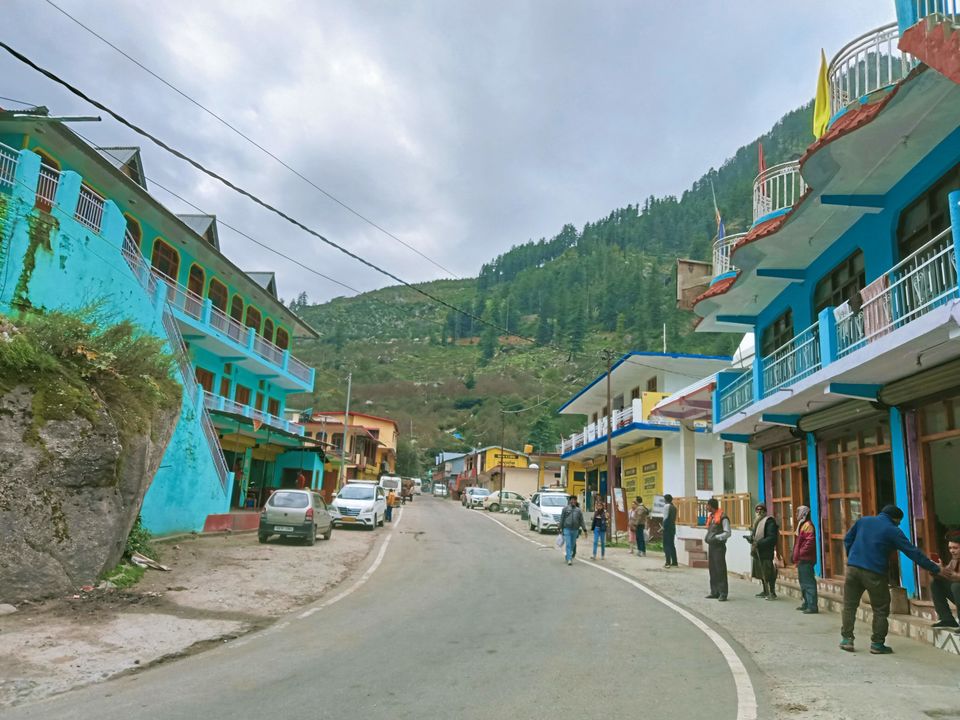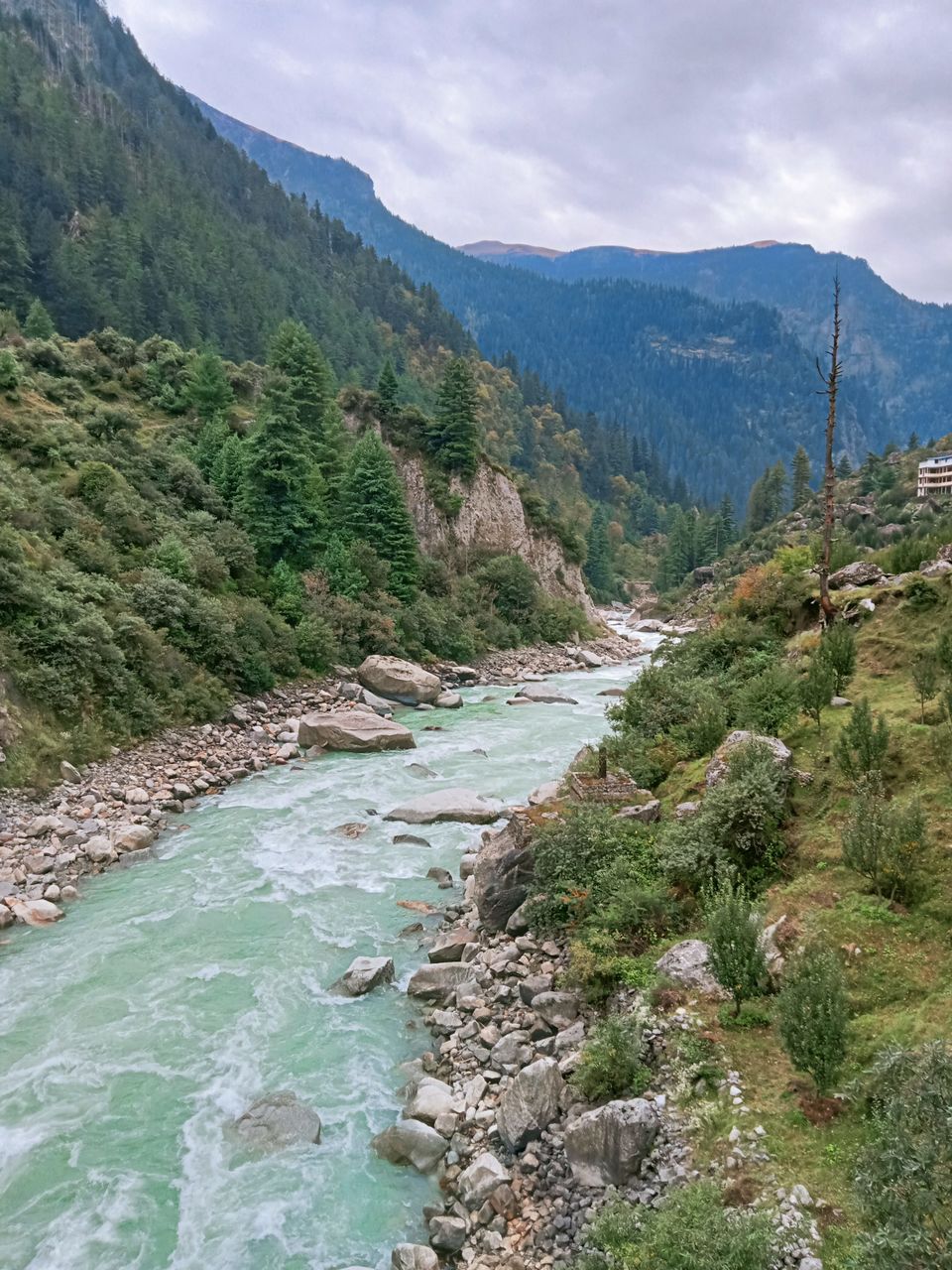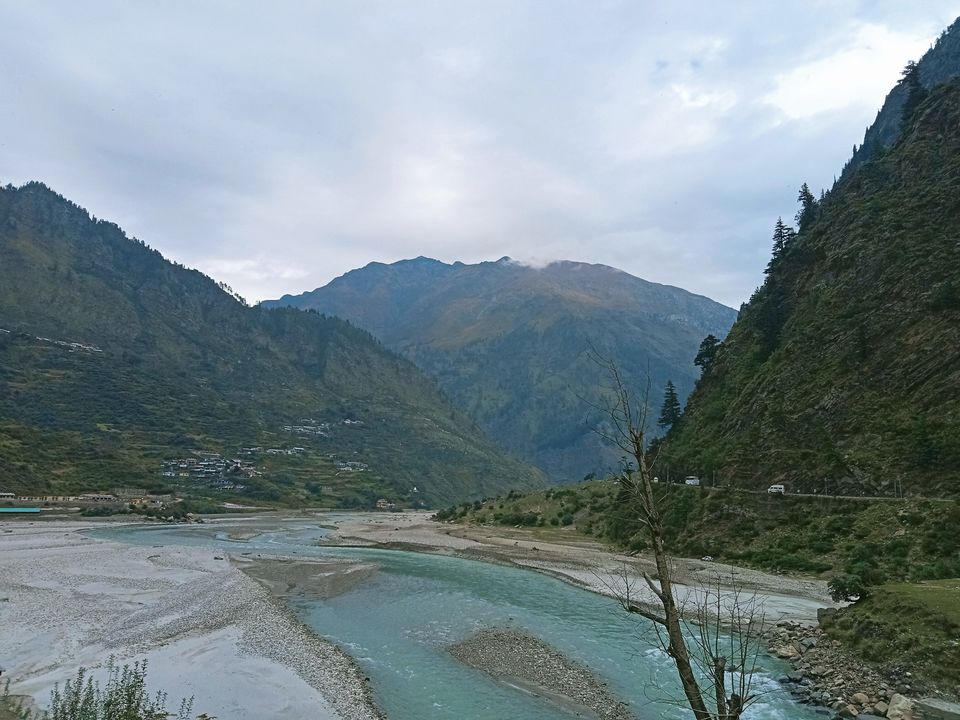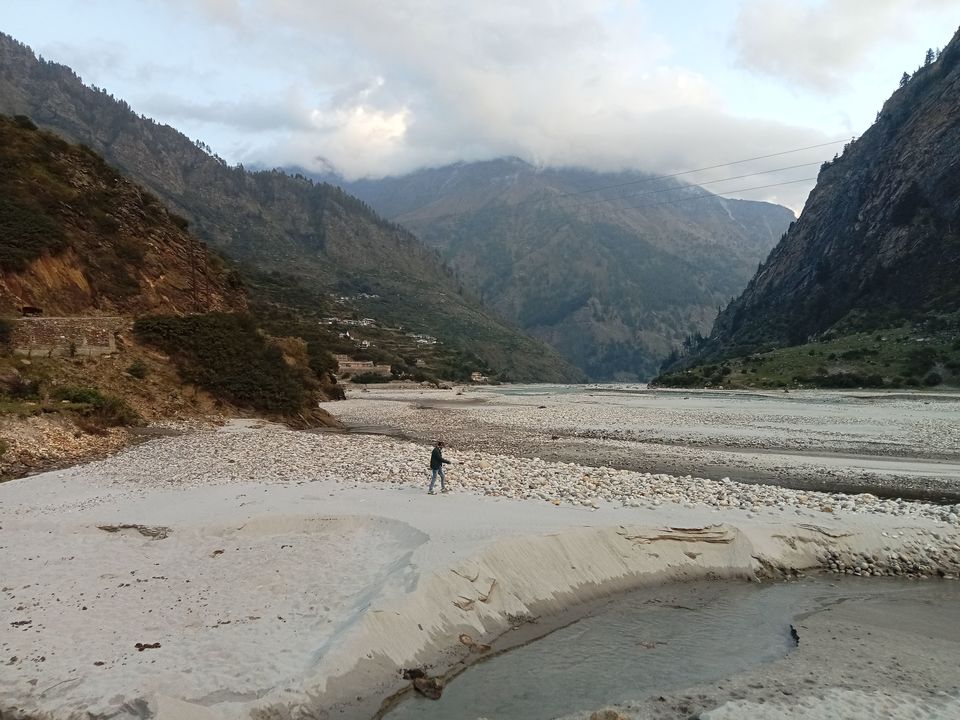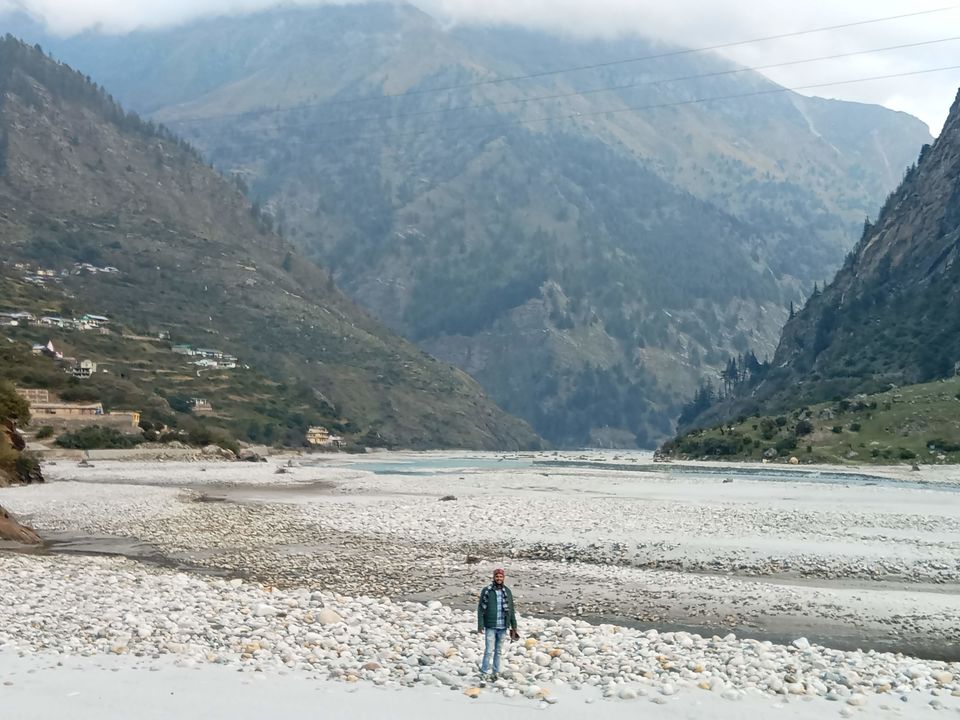 Harsil must be on your list while visiting Gangotri. This place is full of Apple orchards. But beware, if you pluck any apple you might have to pay a fine for it. Apples are very cheap & sweet in taste here so it is advised to carry some on your way back.
We got up to a freezing morning on day 3 in Harsil. All the winter clothes that we carried were finally used during our night stay in Harsil.
After having breakfast we started our return journey at around 10 a.m.
We had to stop for refueling and I made a blunder of not getting the fuel from the last petrol pump which comes just before Uttarakashi as it was heavily crowded.
With fuel left only for 54 km we took the risk of continuing towards Dharasu bend but there was no petrol pump available in that 25 km route.
Luckily we found fuel at Chiniyalisour when we had fuel left only for 30 km.
On our way back we took a break at tehri and some random breaks for clicking pictures. We finally reached Haridwar at around 7:30 p.m. but I guess we are still in Harsil mentally!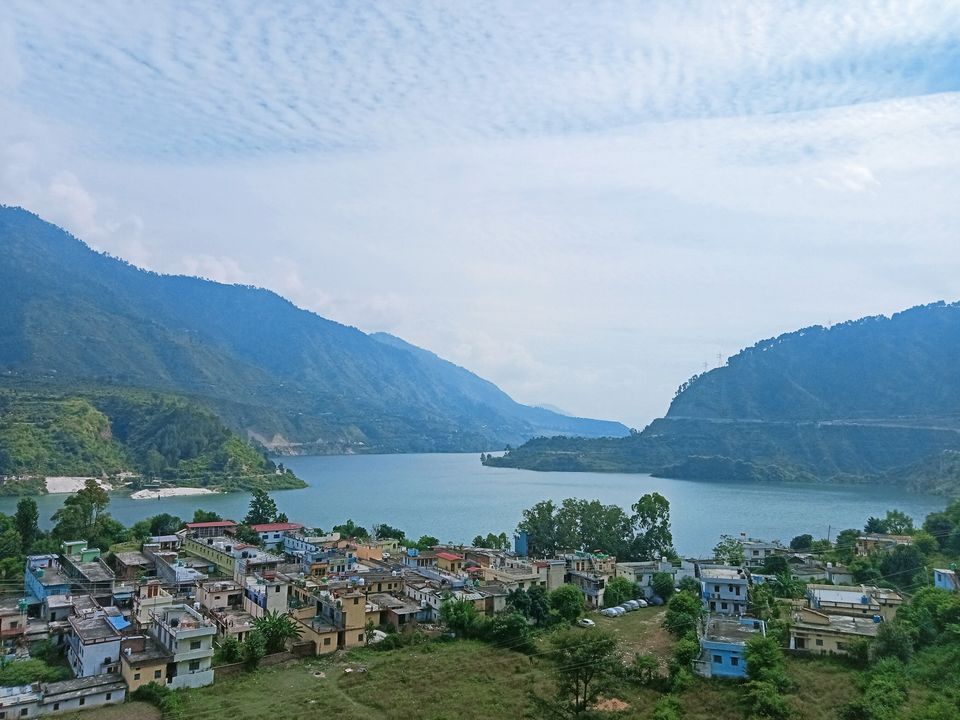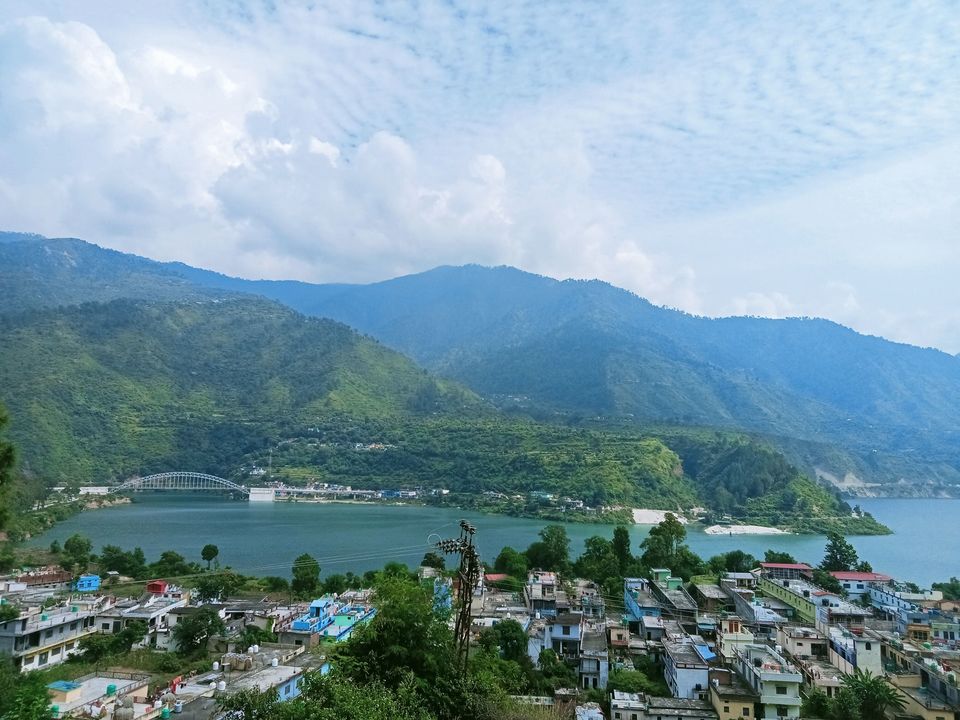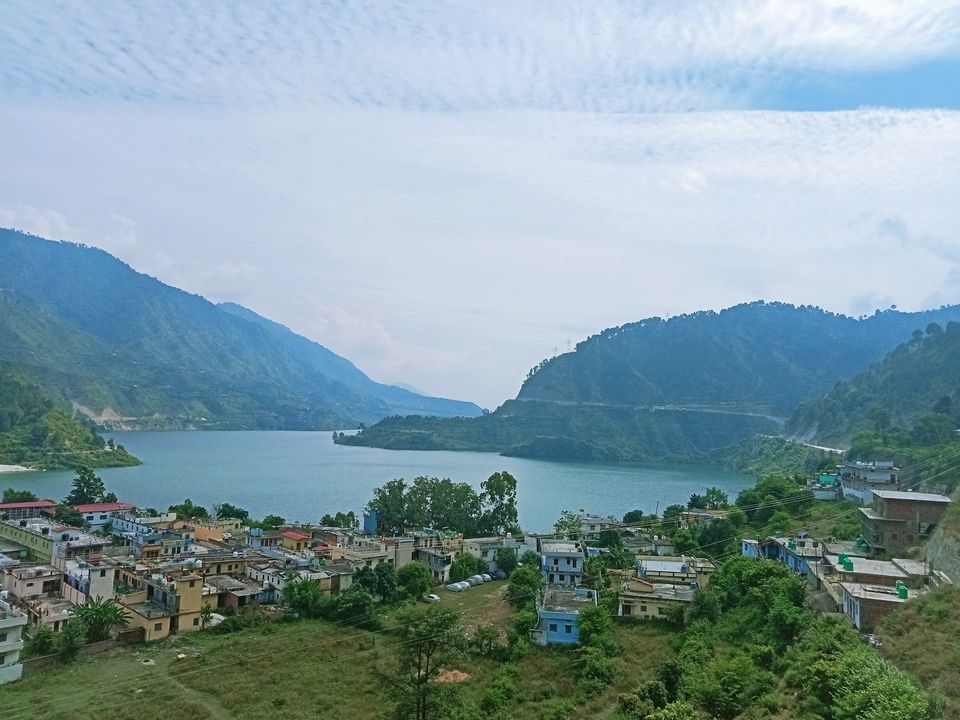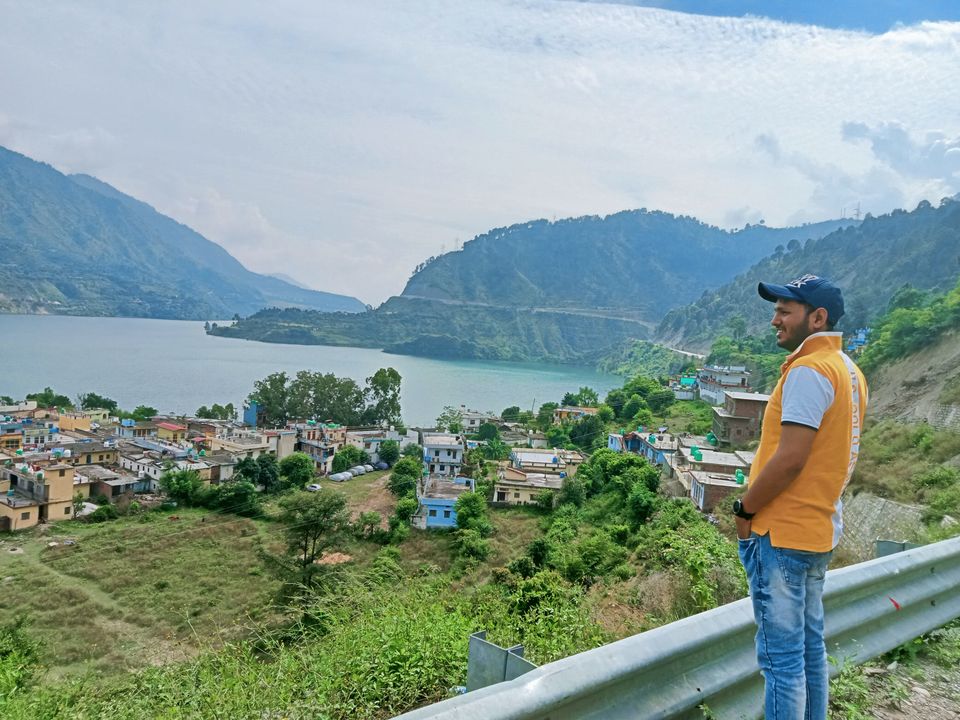 Tips to remember -
1. Always carry first aid kit with pain killers & pills for headache/nausea
2. Keep yourself hydrated
3. Carry a good camera (Of course... Duh !)
4. Get your vehicle refueled while coming back at the first fuel pump you see
5. Book your stay in advance if you plan to stay at Gangotri. Ishavshyam Ashram is great option other than GMVN accommodations.
6. Most important - Do not litter, behave responsibly & respect the mountains.
7. Try to buy from local vendors
8. Carry cash as there are no ATM in this region & even though UPI is available, most of the shopkeeper will take payment in cash only.
9. There is only one medicine shop in the Gangotri campus but you may not find many medicines during off season.