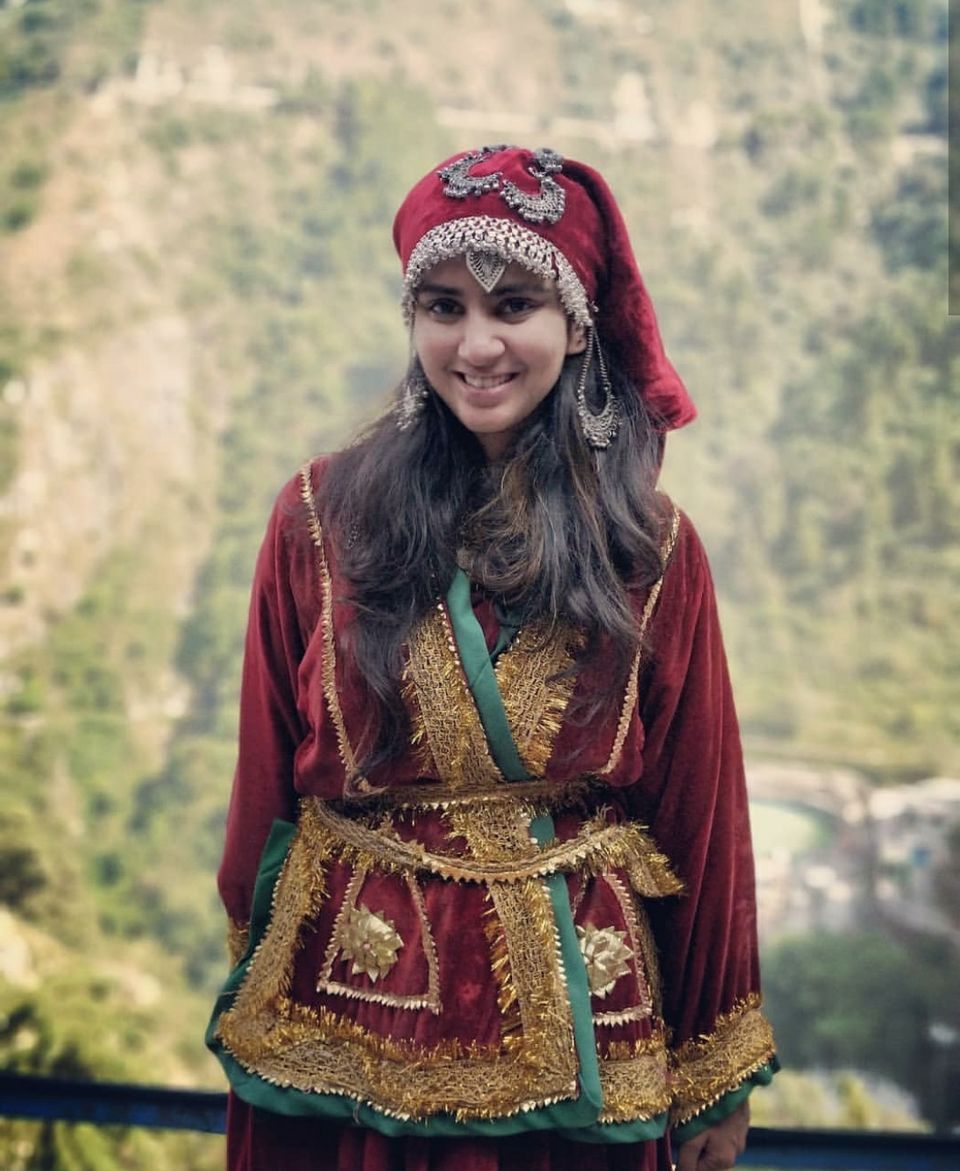 Hey this would be going to be my first travel story on this platform. So it began on a bright Sunday morning when I got an off from my daily boring factory routine which only gave offs on Sundays!
So there I was, sitting in my bed, but Hey hey hey 🤔, Mussoorie was just three hours away from my place and umm , it is equivalent to metrocity travel time🤔. So why not!
Cab booked, food packed (A little of chips and liquid) and clothes on, and there I was looking outside my car into the valley and it was magnificent ❤️( two way roads are always thrilling on a hill or may be a mountain? Well, whatever). Lal tibba , Main market , kempty falls .... And the google baba gave endless places to visit. But I needed a place to trek? Maybe without a guide? "There is one near Kempty falls" , told the driver. But wait , wha, those beauties in the a Pahadi attire, where could I find one? , I simply asked them and got one for myself, woah I looked funny yeah? 😂. Okay so back to Kempty falls , so okay so many families , kids, and there , there was a way to somewhere , up there behind the falls. I asked my driver to wait till I returned, took a water bottle , after eating maggie from a stall, went straight up to the place and woah! Magnificent 😍. Walked through the cleared paths between the bushes and trees and hissing sound :3 , reaching to a village? Wait what , a village? Waoww, they live here. And those kids playing valley ball, some of them were making " laal mirch powder in "o" se "okhali" ( thing which we read in our kindergarten), through the village , the broken walls, bathing place on one side and the trencheous valley on the another, I walked till I reached the other side. O shay! I forgot to tell you the time guys! Anyway I did not notice it there also :p, so maybe 5 hrs of walking and exploring :p. And yes I wasn't tired. So coming to the point without judging my physical stamina, yes I came to the other side and where was I ? Only those mountains and houses on the mountains and some hills with no greenery beyond that and ofcourse the sky were visible from there and I guess I had lost the contact 😂 because there was no signal, but thankfully there were some locals who guided me through a way ( I didn't want to trace the same path :p) to where there were signals? Yeah😂 . So I called my driver and tada there he was, it was 5:30PM and I had to go back :/.
And now here I am writing about it. But more Sundays to come? Maybe more Saturdays and Rishikesh and Deheradun and chopta and ..... Ain't far away.
So stay Tuned and feel free to ping;).