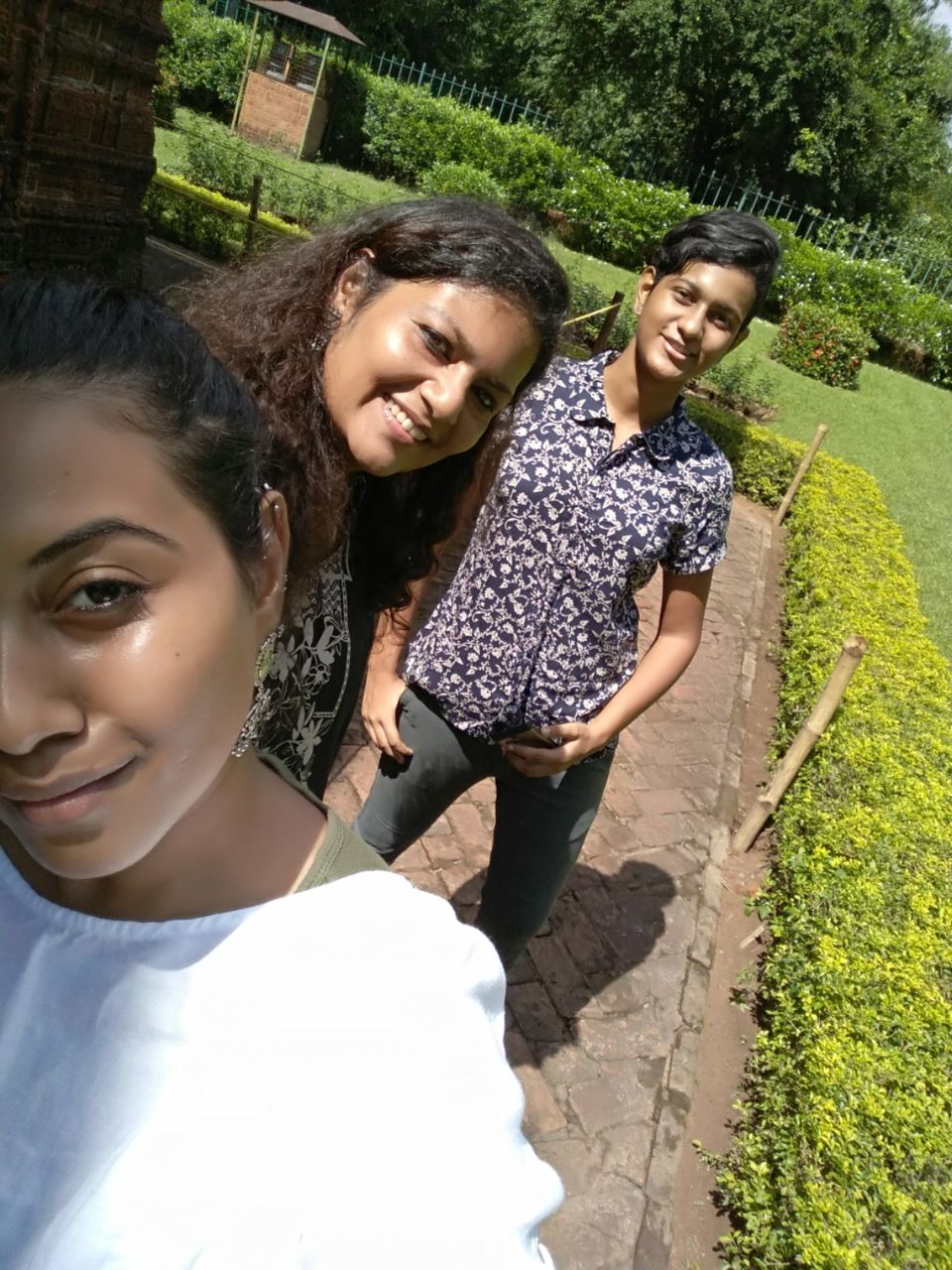 I'm sure we all have had the 'I wanna get away from people I know and be by myself for a while' phase. Our trio of ladies, my mother, my sister and me, experience this a tad too often. However, the last time my mother had this, it landed us in Bishnupur, a few days before Diwali, this year (2017). And what can I say, we're young blood, me and my sister. We didn't want to crash in some godforsaken land just before Diwali. But in the history of Fighting Mothers, has one ever lost? Thought so.
Hence before we understood too many things, we were already on the train heading to Bishnupur.
Train: Aranyak Express
From: Shalimar Station, Kolkata (SHM)
To: Bishnupur Junction (VSU)
Time of departure: 7:45 AM
Time of arrival: 11:30AM-12:00PM (in and around that time)
Price of ticket: Rs. 109 per ticket
Point to note: it is air-conditioned, they don't have a pantry car, there are no guaranteed tea/ snacks sellers, it's a chair car, there are plugpoints, the compartment is clean and so are the bathrooms, somewhat. It's a good train, overall. I recommend.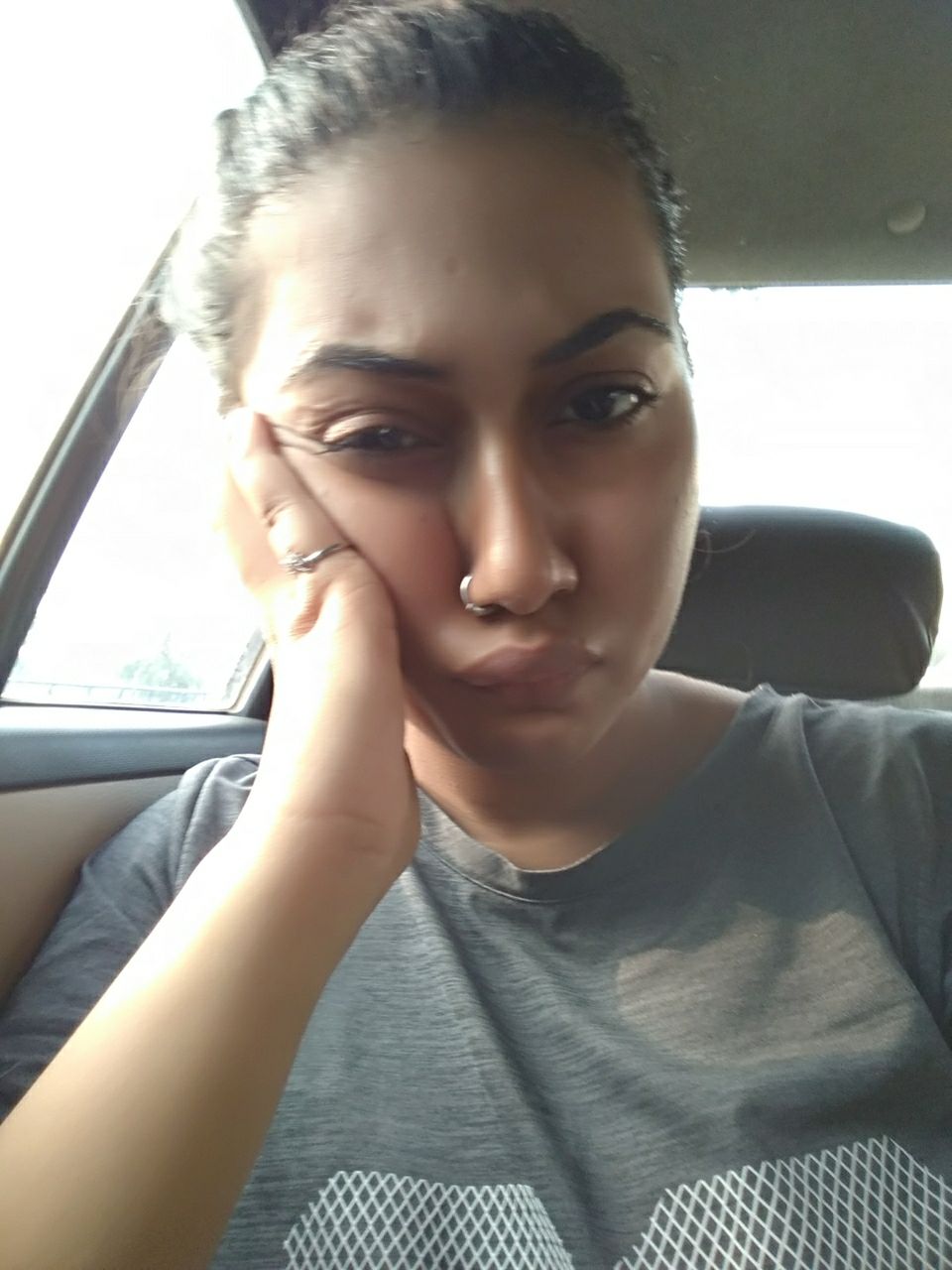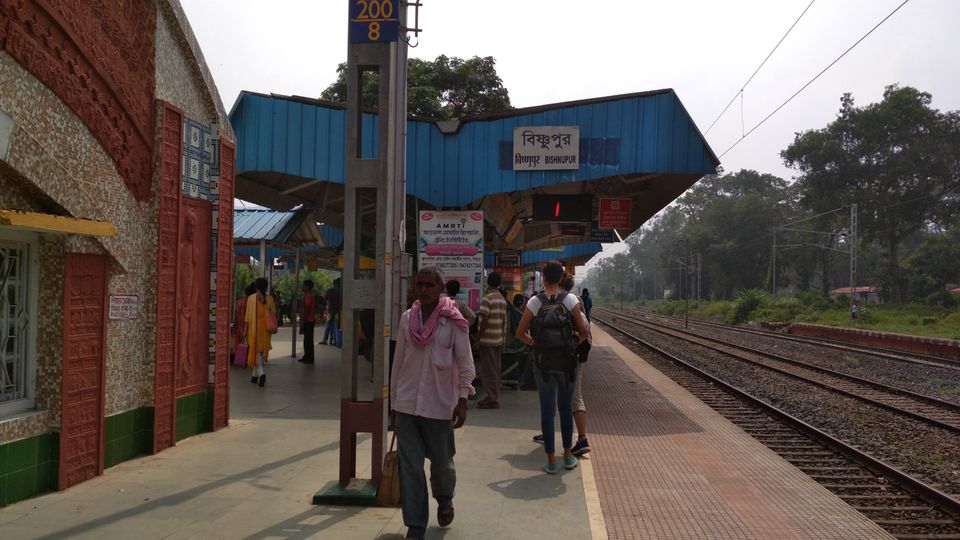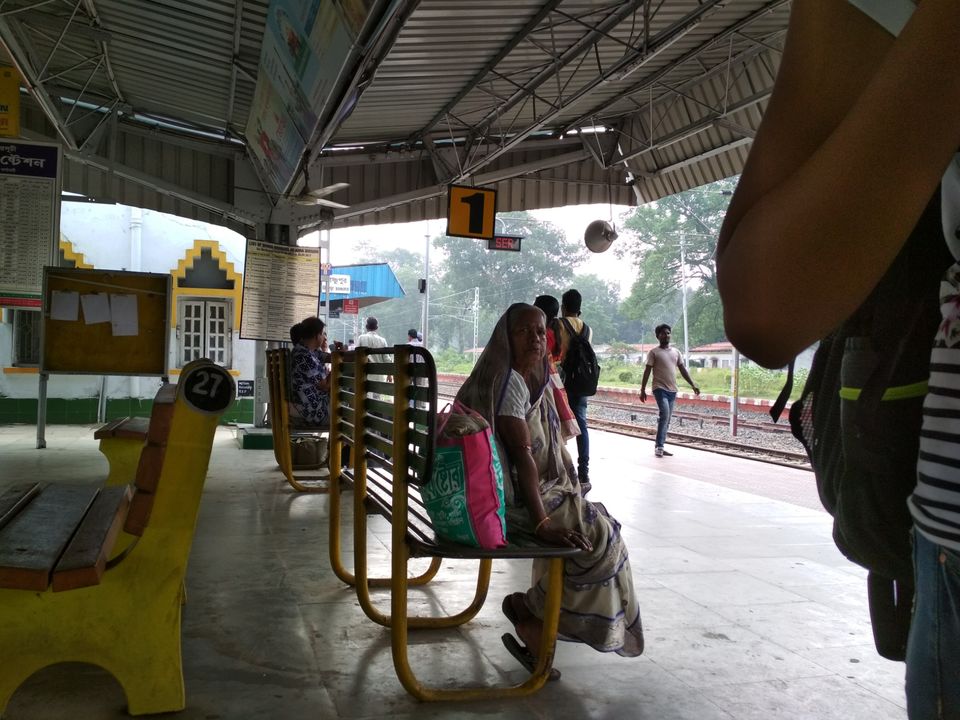 Okay so, here is when I would like to go discuss a few things. I ain't promoting anything so I'm free to be candid.
1. Do NOT get all touristy and arrive in Bishnupur without your lodging booked. We thought we would do that but something changed our minds and upon arrival, we were thankful to whatever did.
2. You'll need to understand that Bishnupur is a very small place so the lodging is: limited and not all of them are of the same standards. We got lucky to stay at Bishnupur Tourist Lodge. As compared to the other lodgings, this one's good. A little pricey for the place and the amenities but good in comparison to the others. Heard fairly nice things about the MonaLisa lodge as well.
3. You must understand that Bishnupur is not a city, tourist attractions are very few as well so they try to get the best they can with what might be available to them. Hence when you see everyone charging you like 30 rupees or 35 rupees for a cup of tea at the lodge or nothing lesser than 50 rupees for a plate of pakodas, bite your tongue and think of philanthropy.
4. Check on the weather when you go there cause we didn't and we landed in the middle of a very cyclonic weather. Good for me, I love that kind of a weather.
5. Do invest a little in a tour guide. Thats not a bad investment.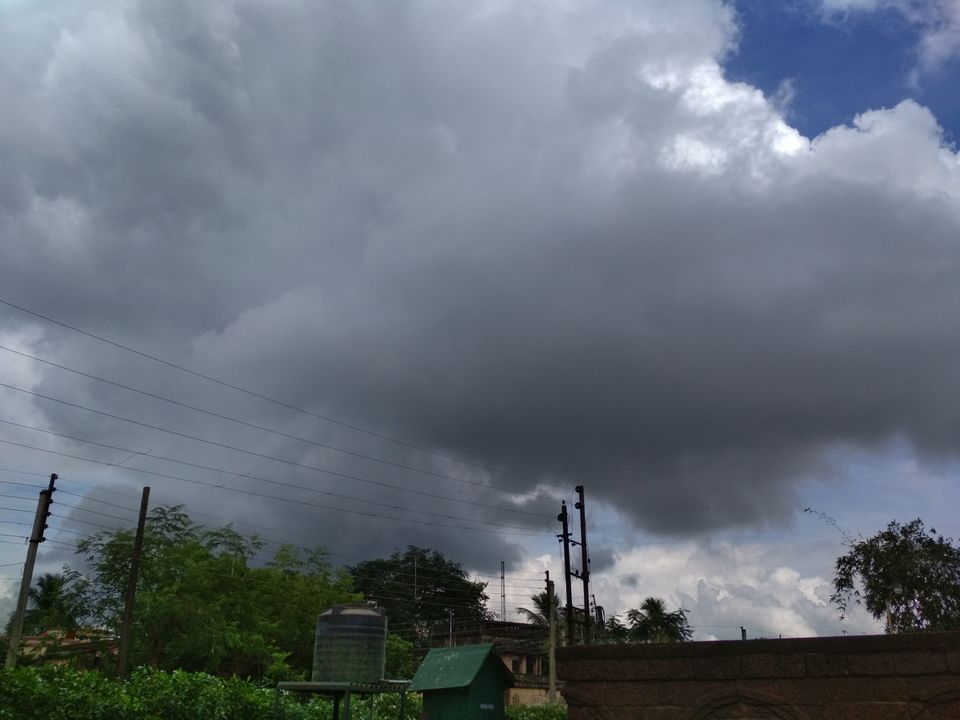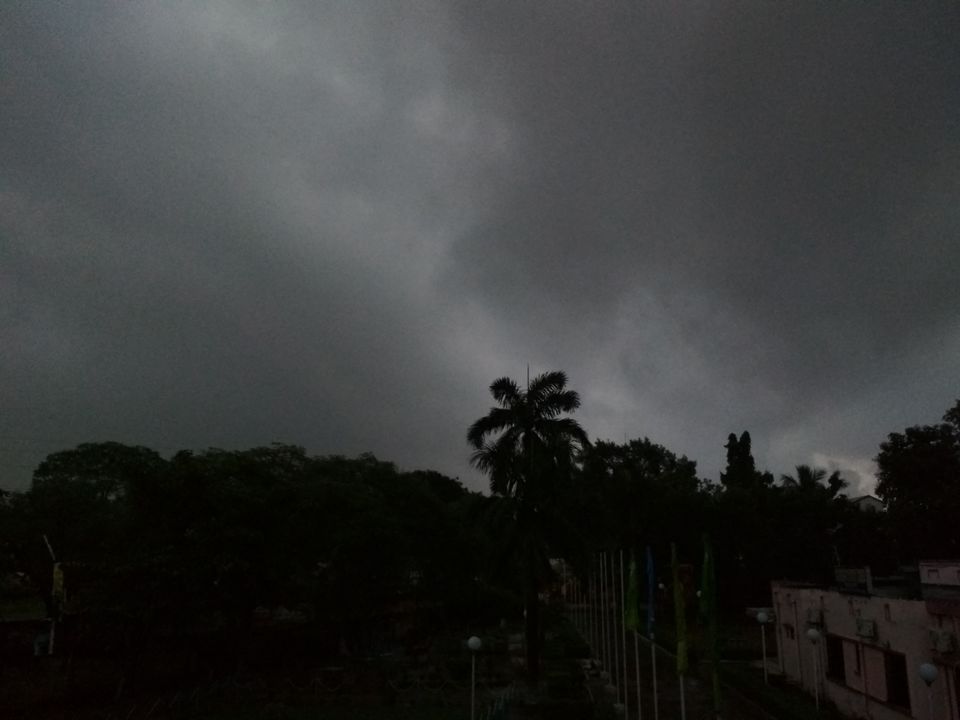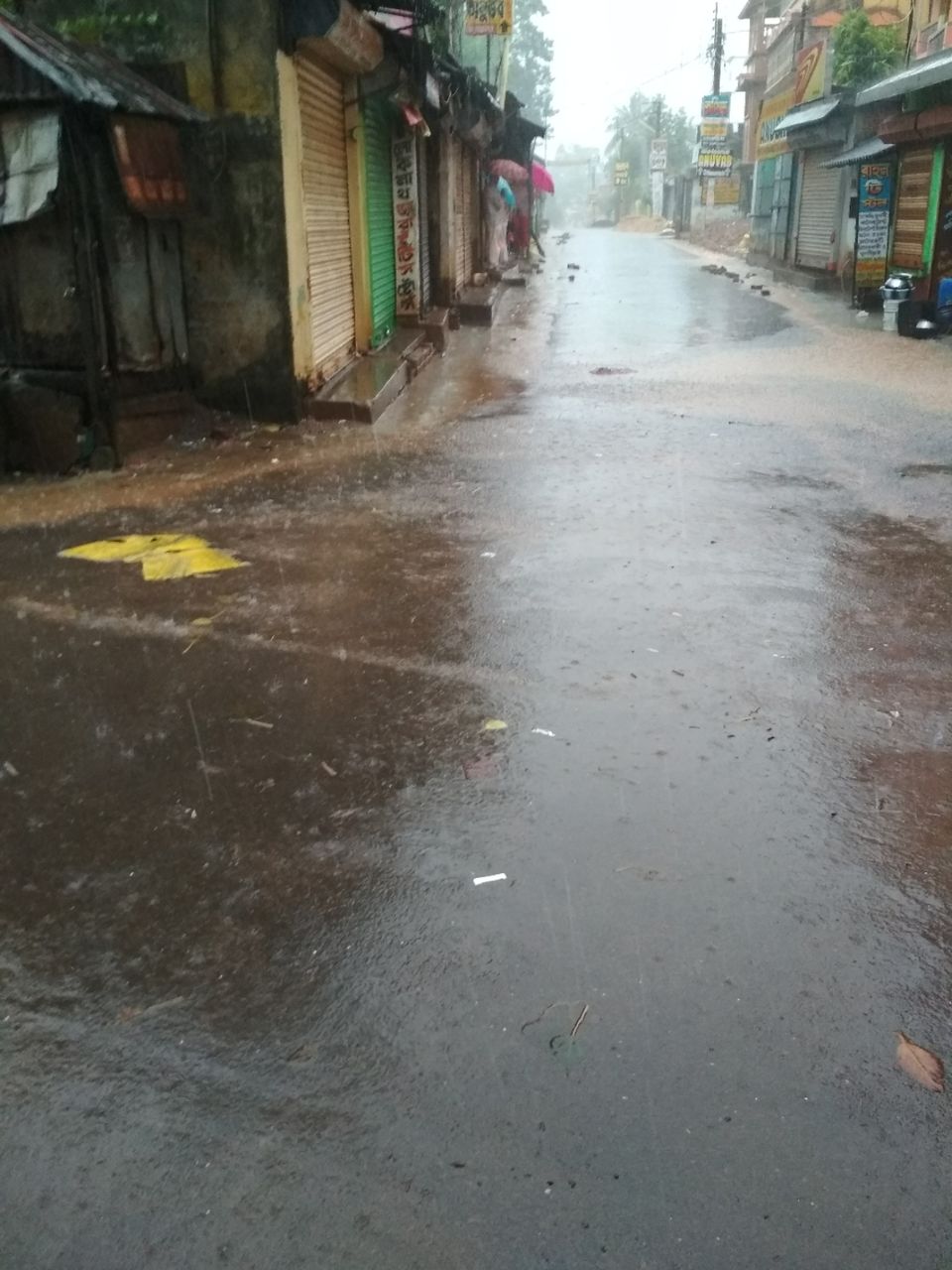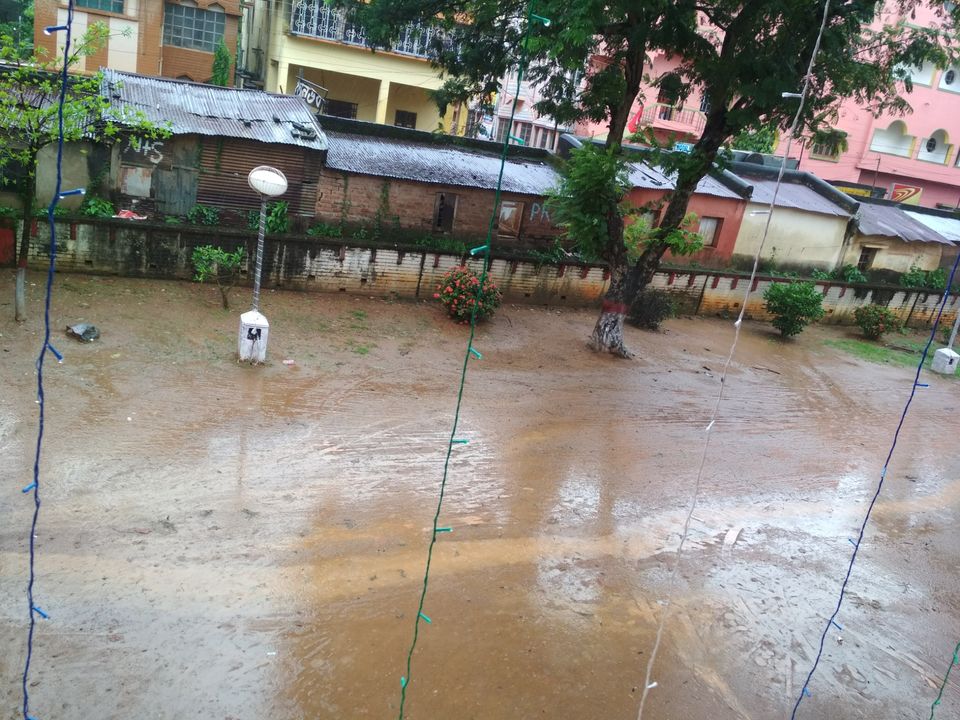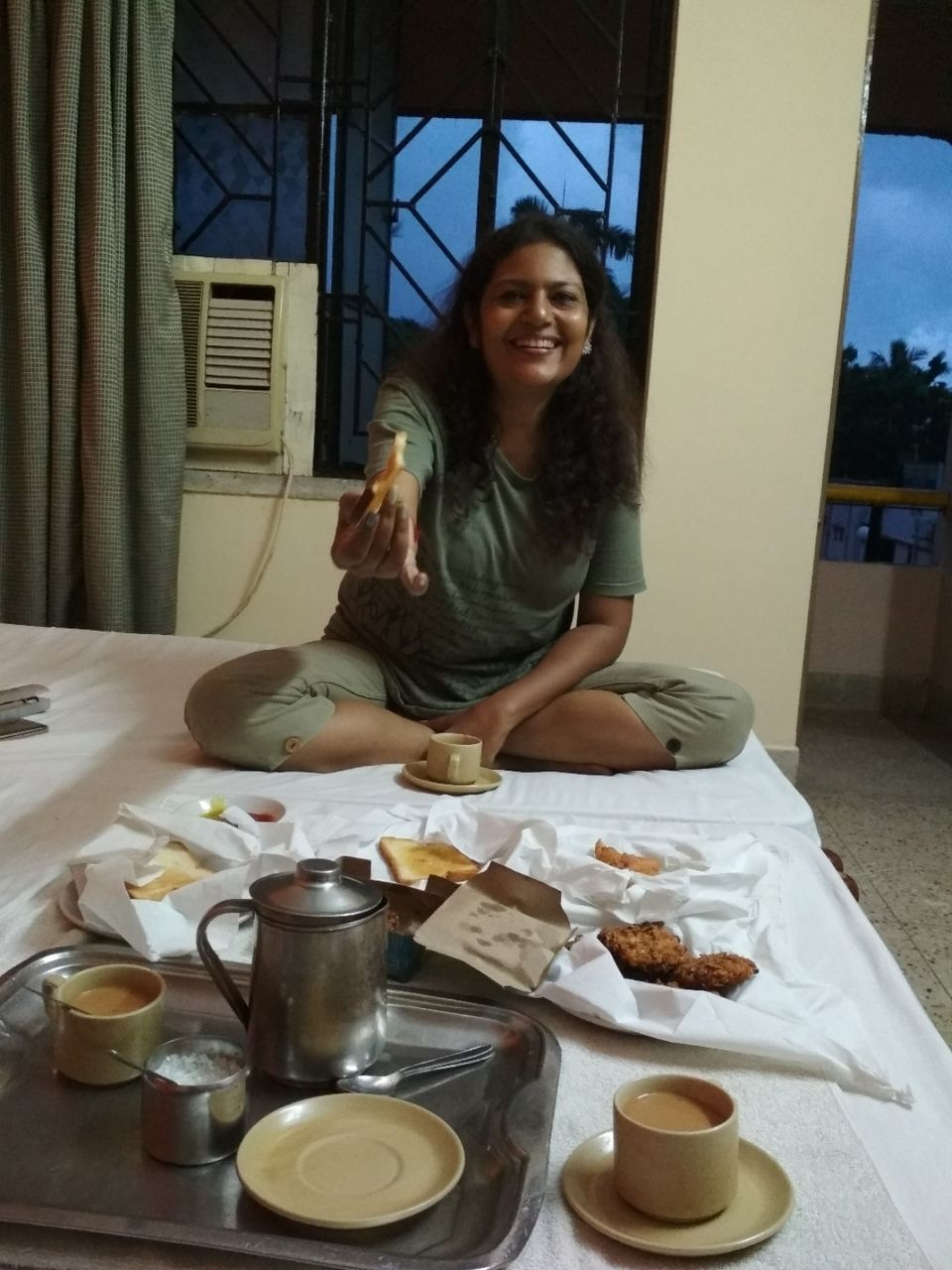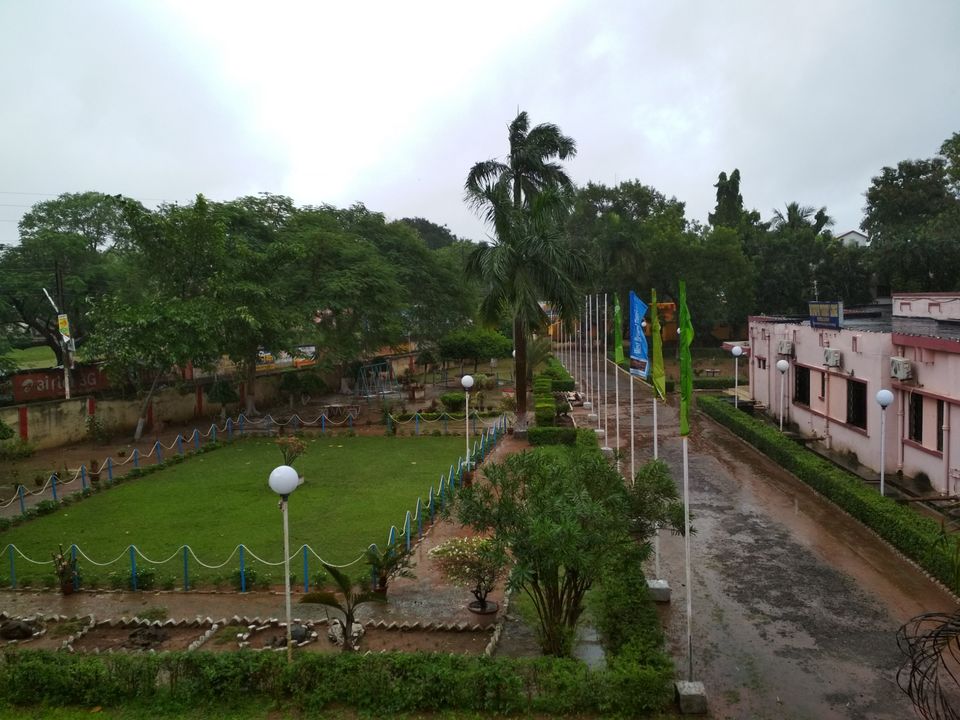 I personally dislike the concept of someone making an itinerary for me simply because hey! My holiday, my plans. Haha! So I'll not make one for you either. However, I'll tell you the places that I've been to and you do the rest, yeah?
Bishnupur is filled with temples and it's not really a matter of religion for a tourist. The stone and their style of architecture is primarily what will get to you. The Jor Bangla temple, Panchchura temple, Ras Mancha, Madan Mohan temple, Lalji temple, cetra cetra. Bishnupur seems red-soiled and the temples are made of porous rocks which the guide called Laterite rocks. If you're someone like me, suffering from a severe Trypophobia, haha boy you're in for a troll.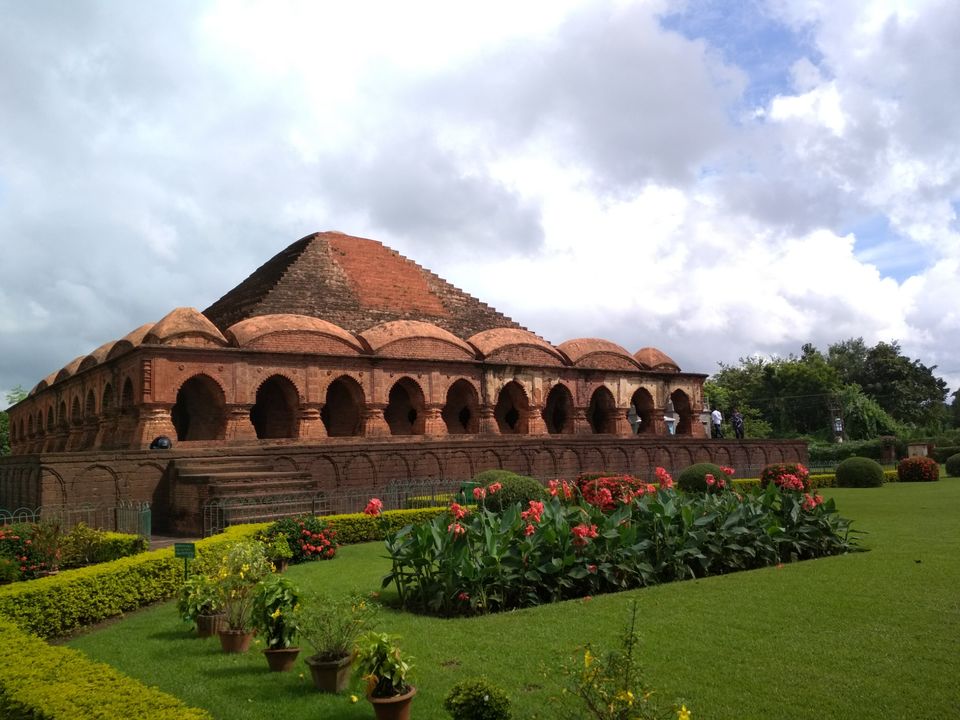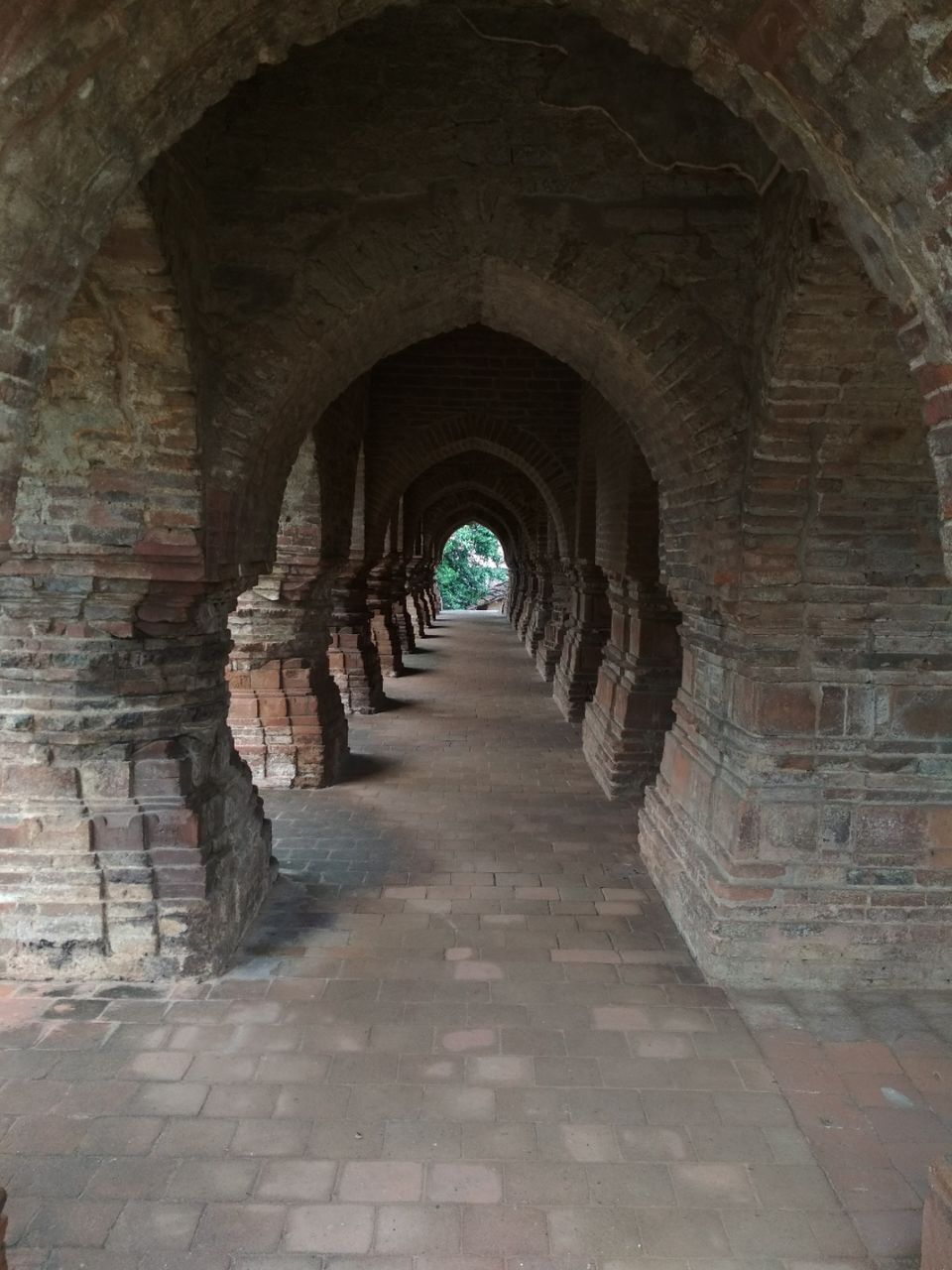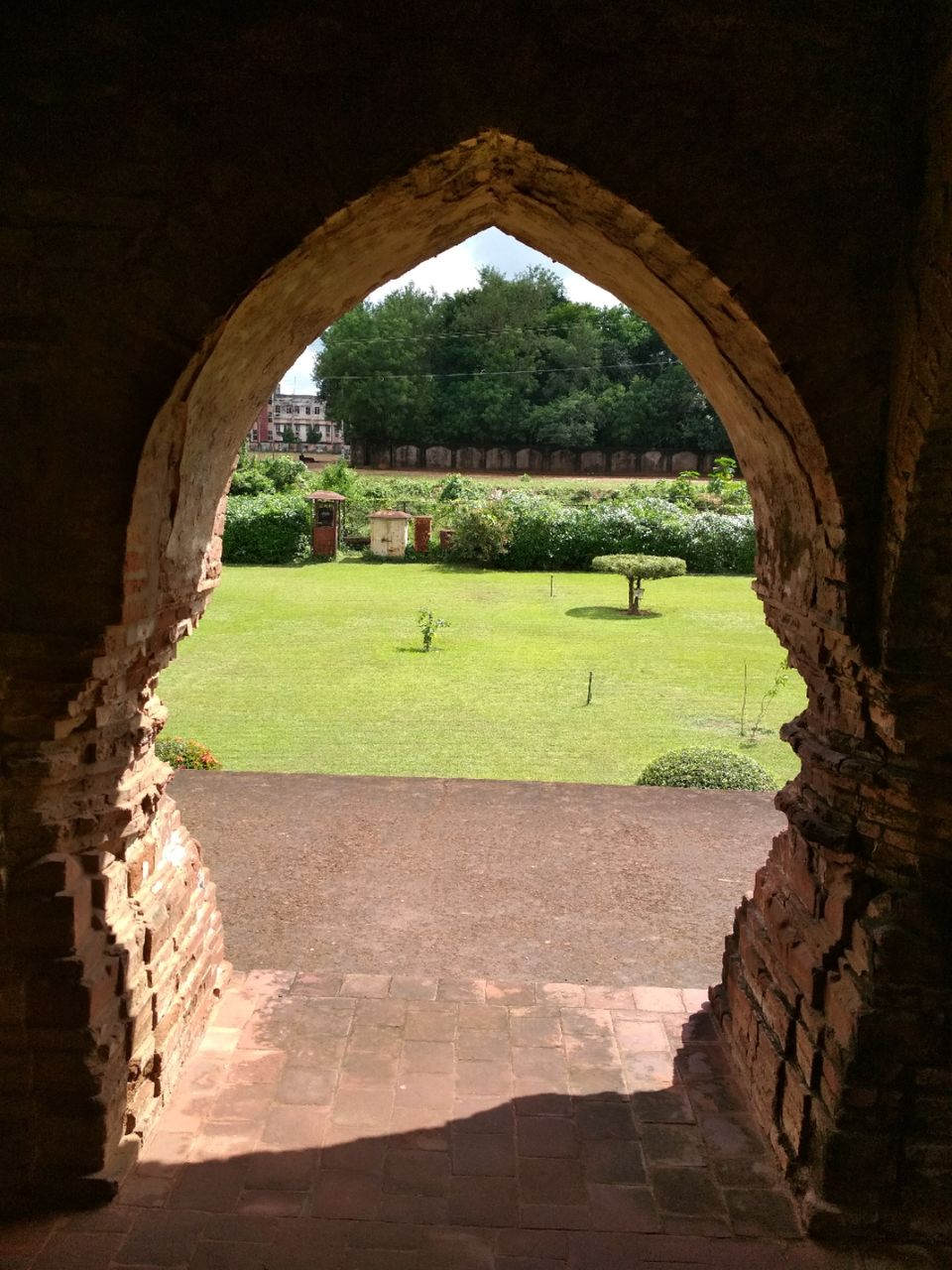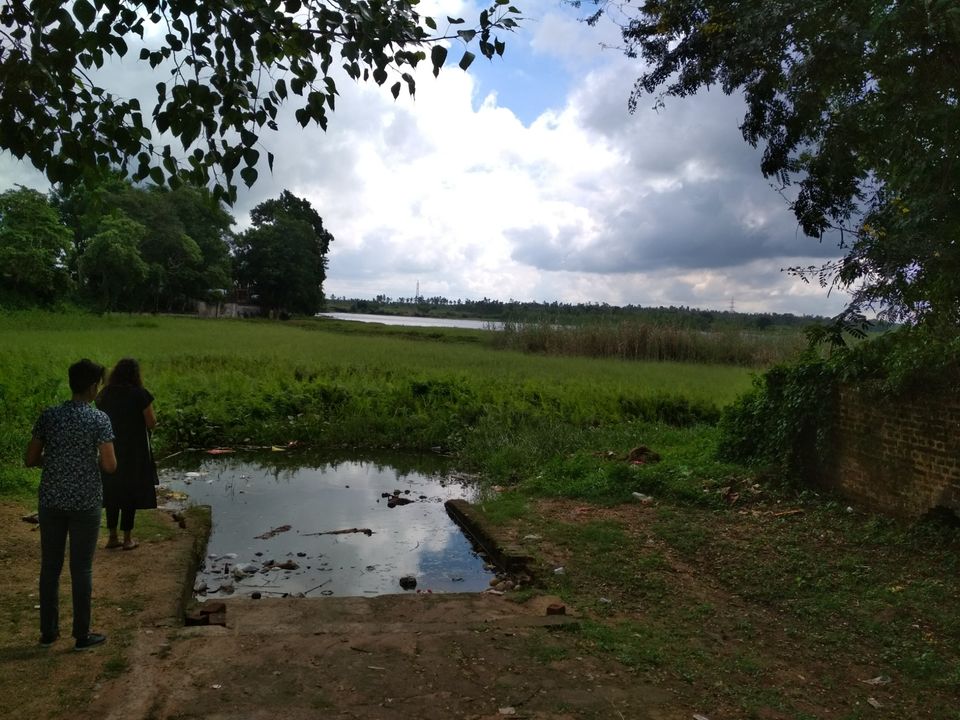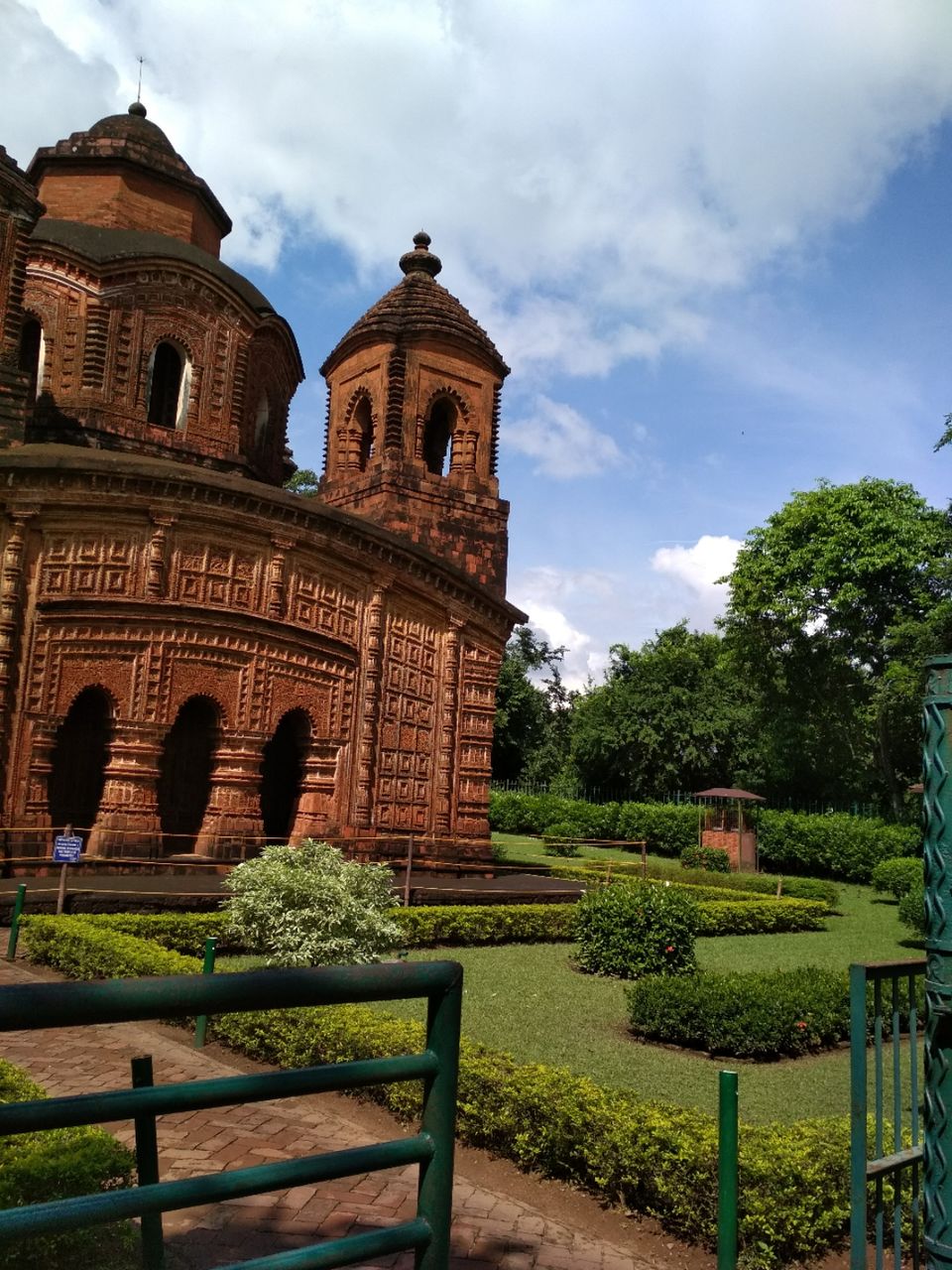 Here onwards, I just went looking and looking without registering too much because most of the temples are pretty identical. Bad traveler? Maybe. Could I help it? Naah.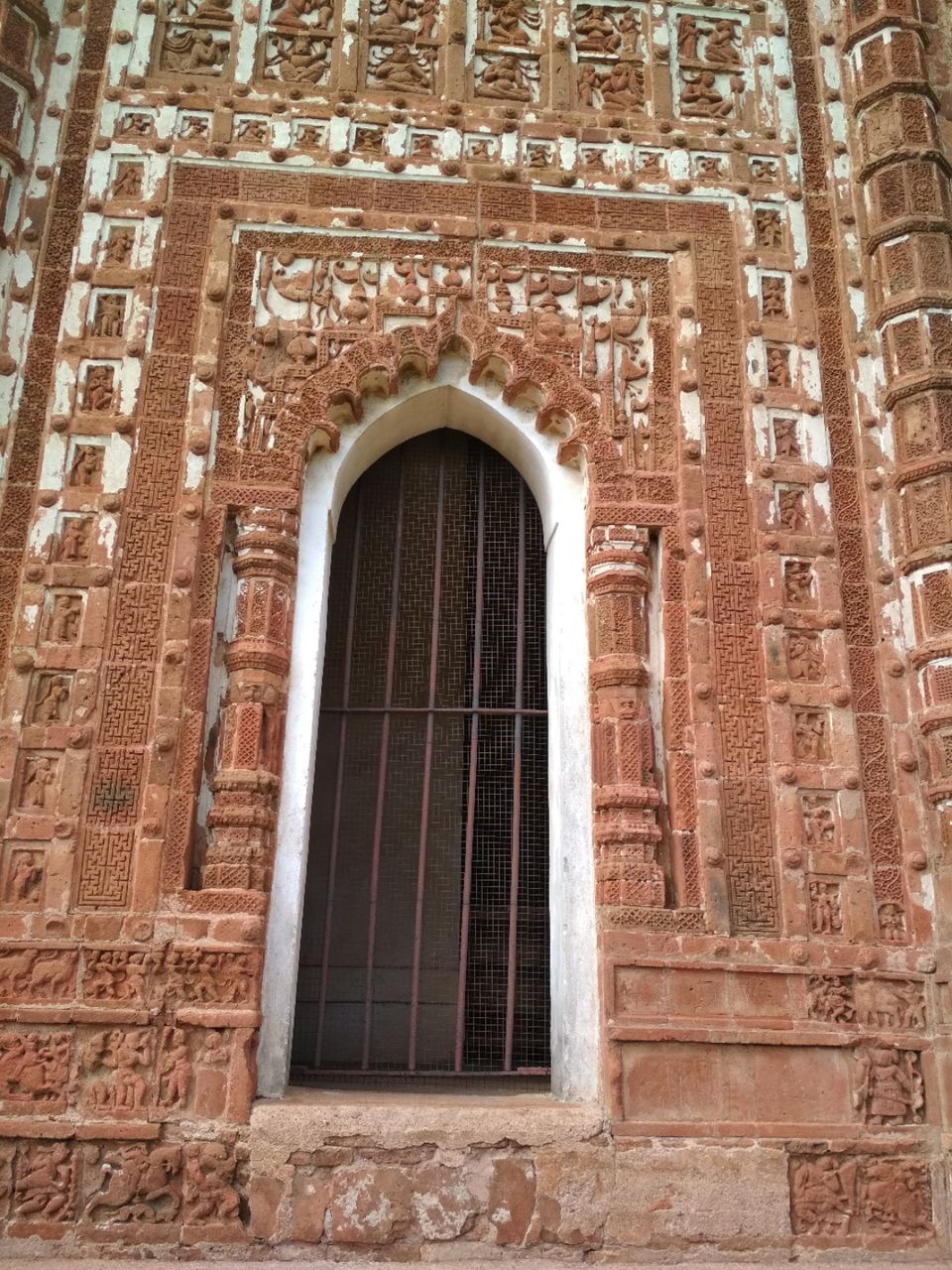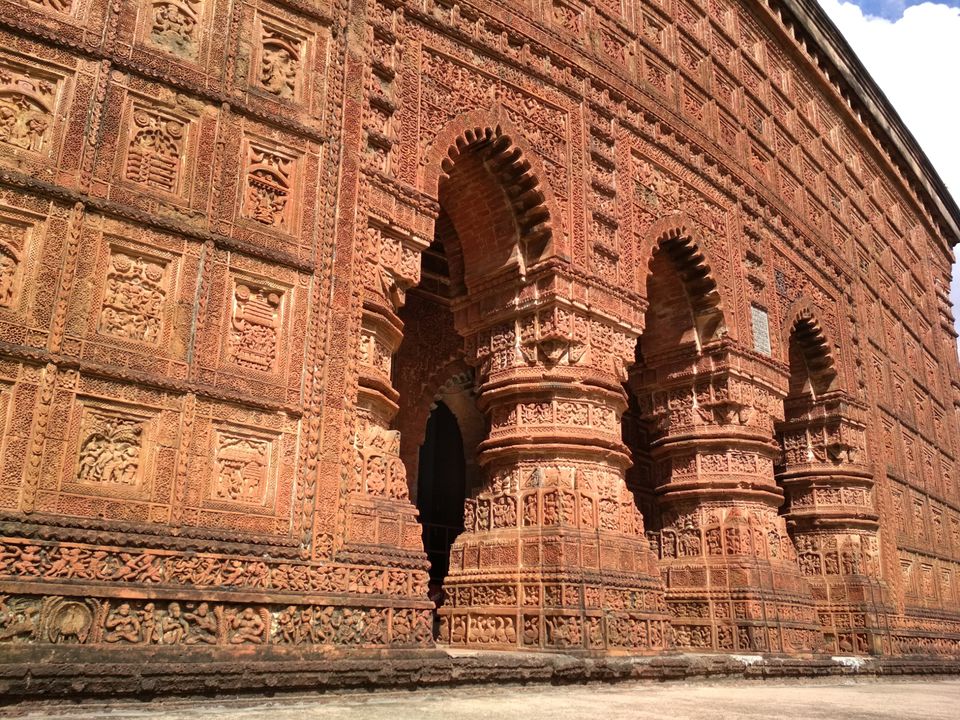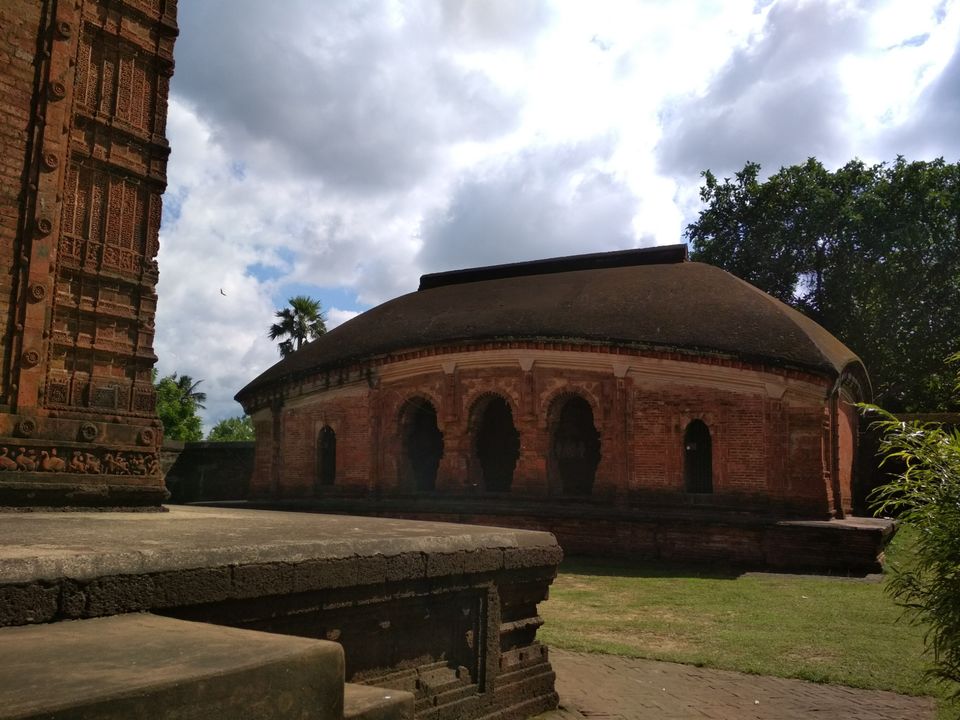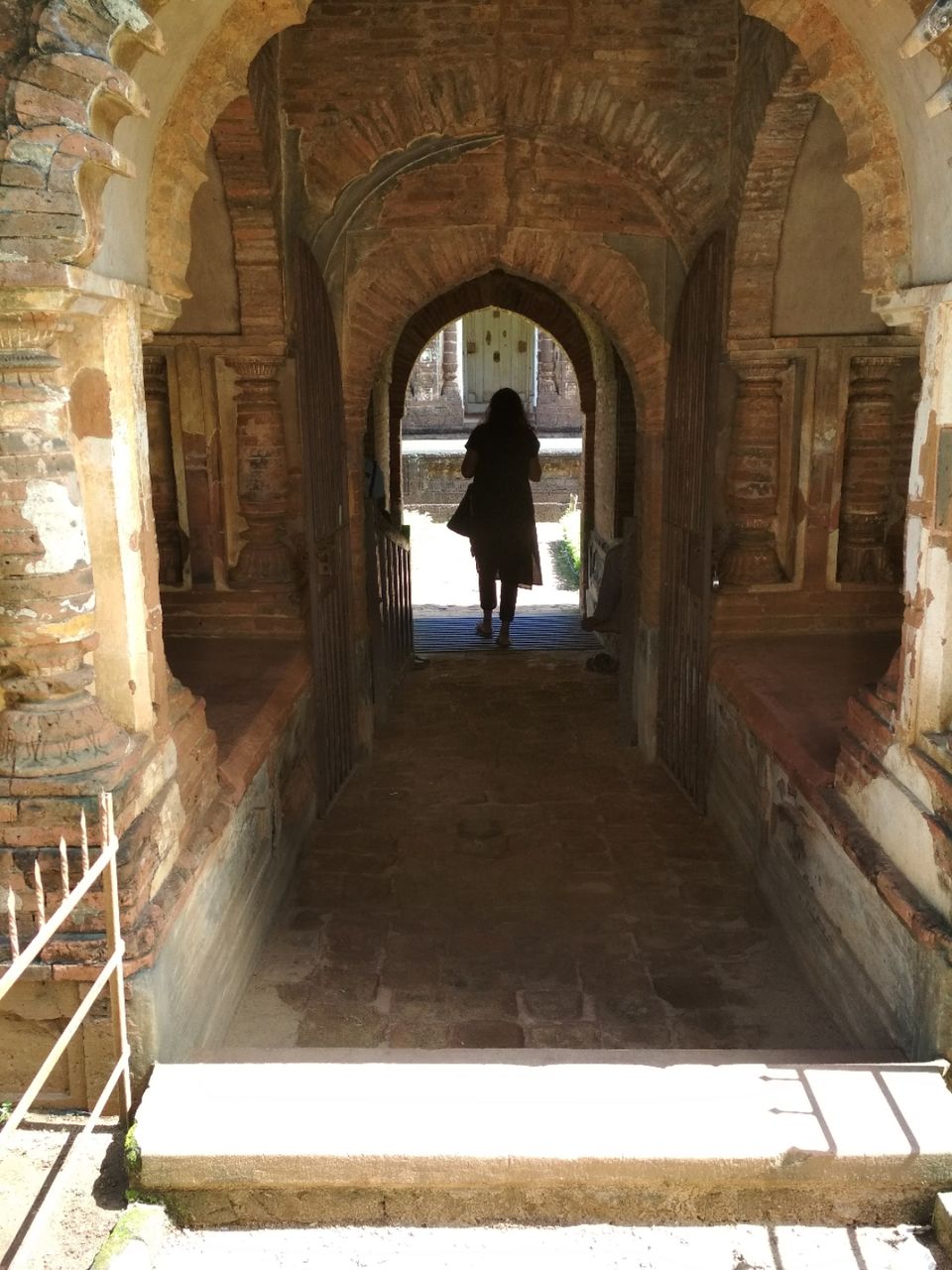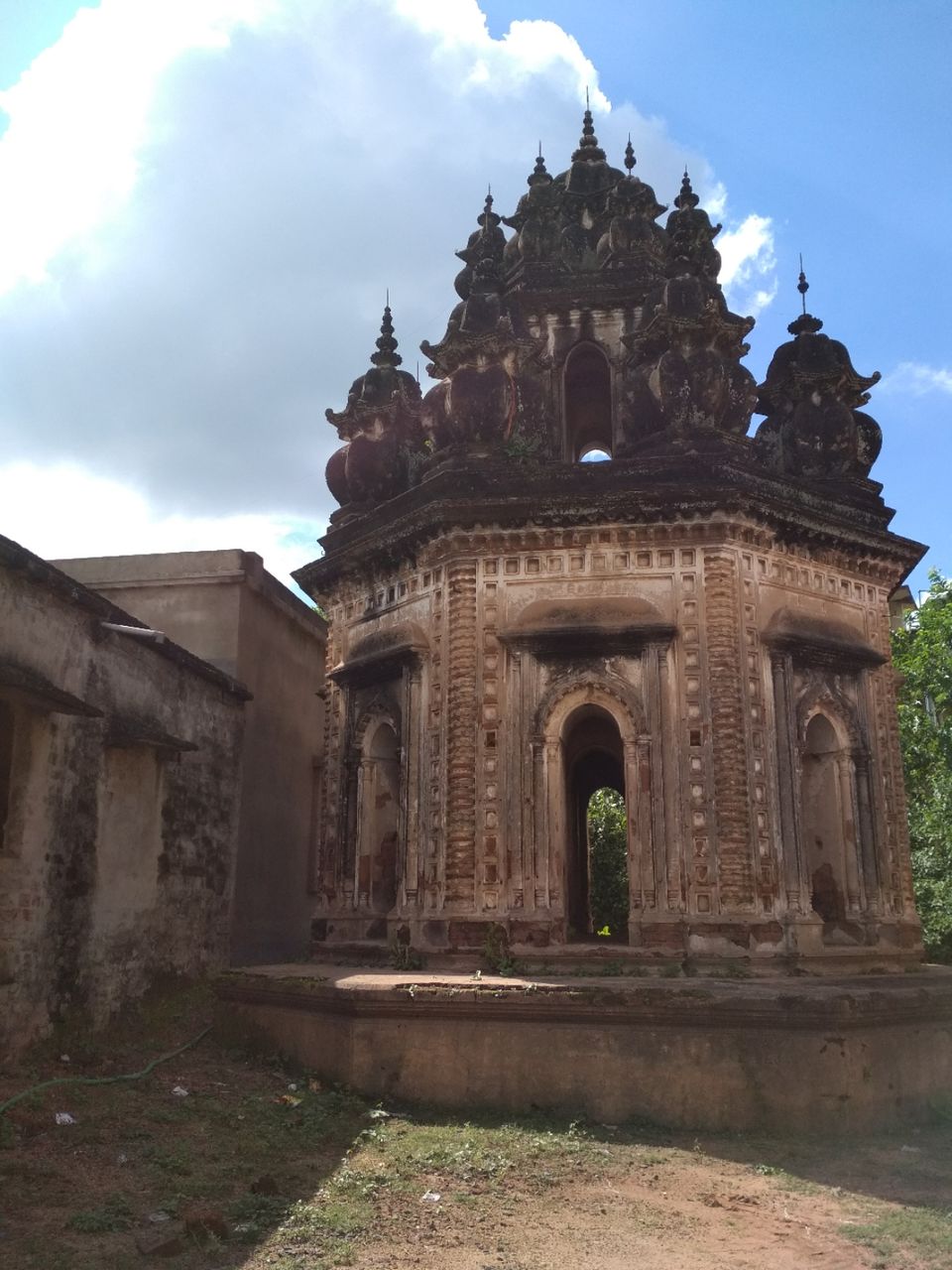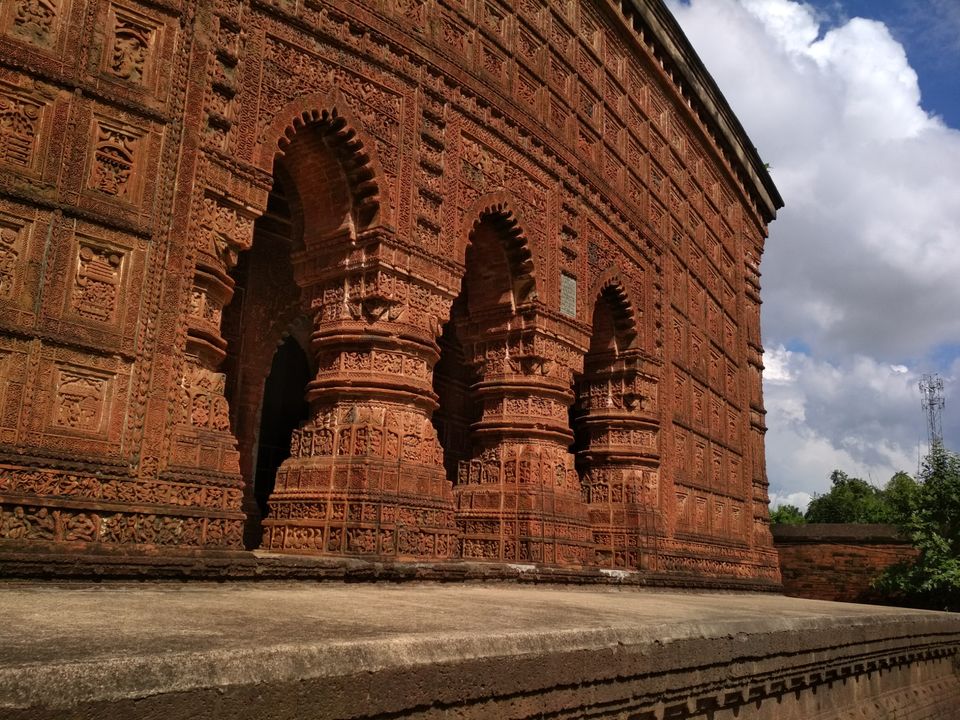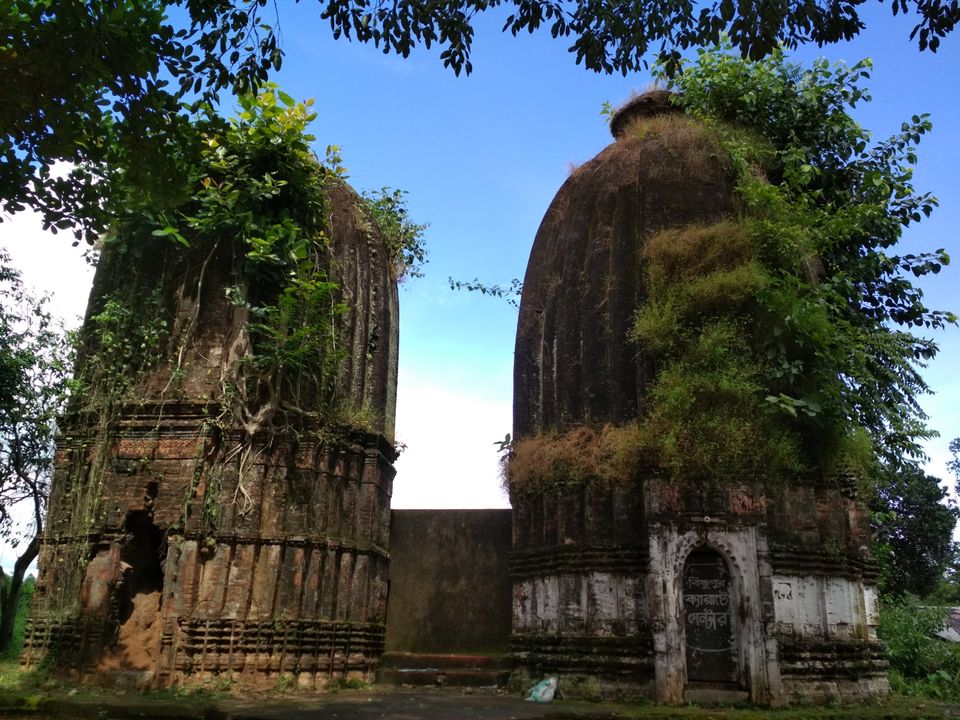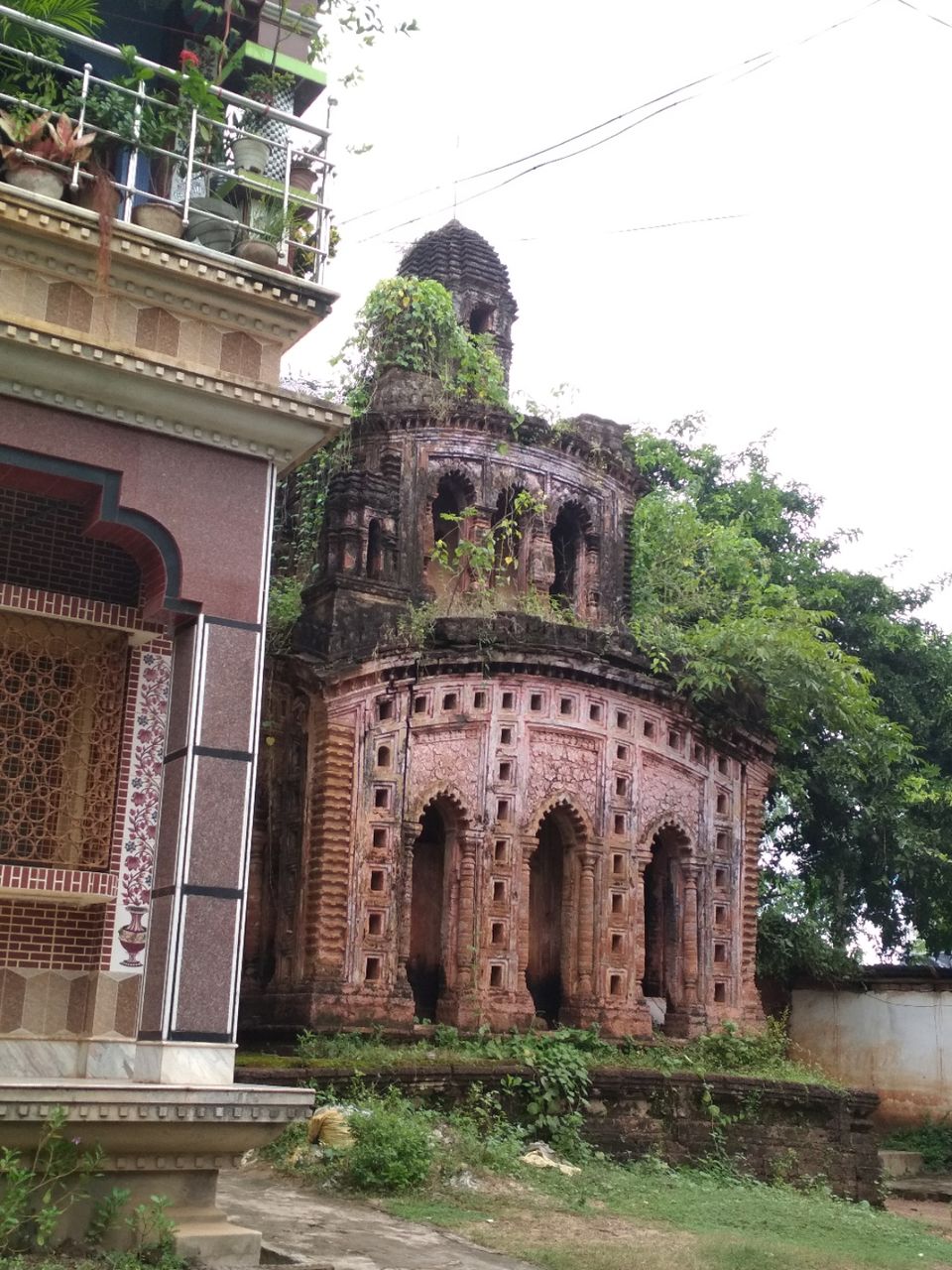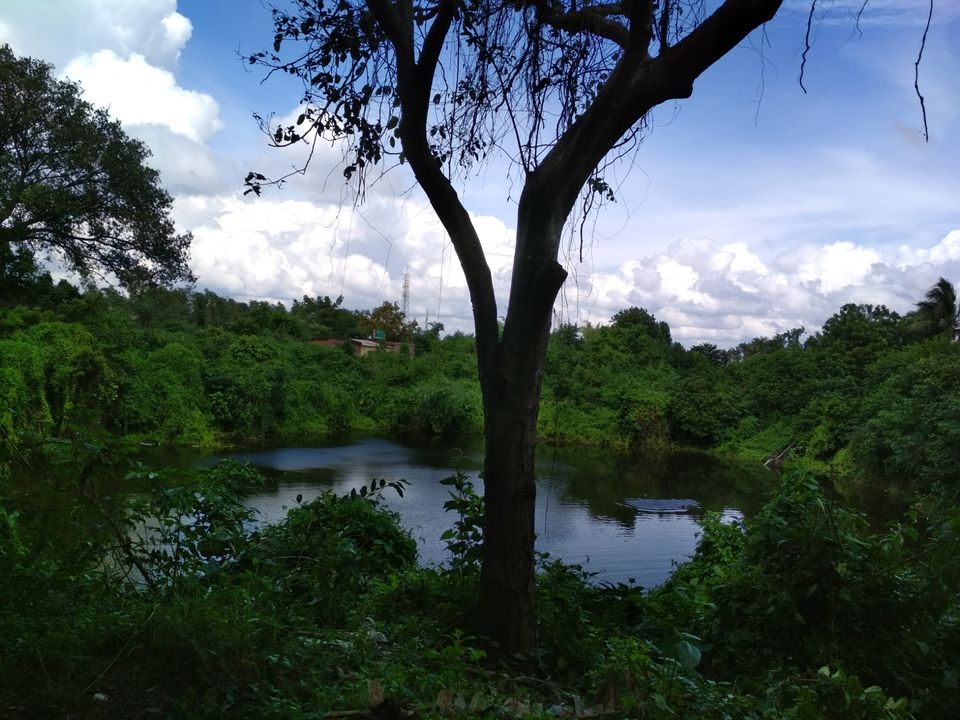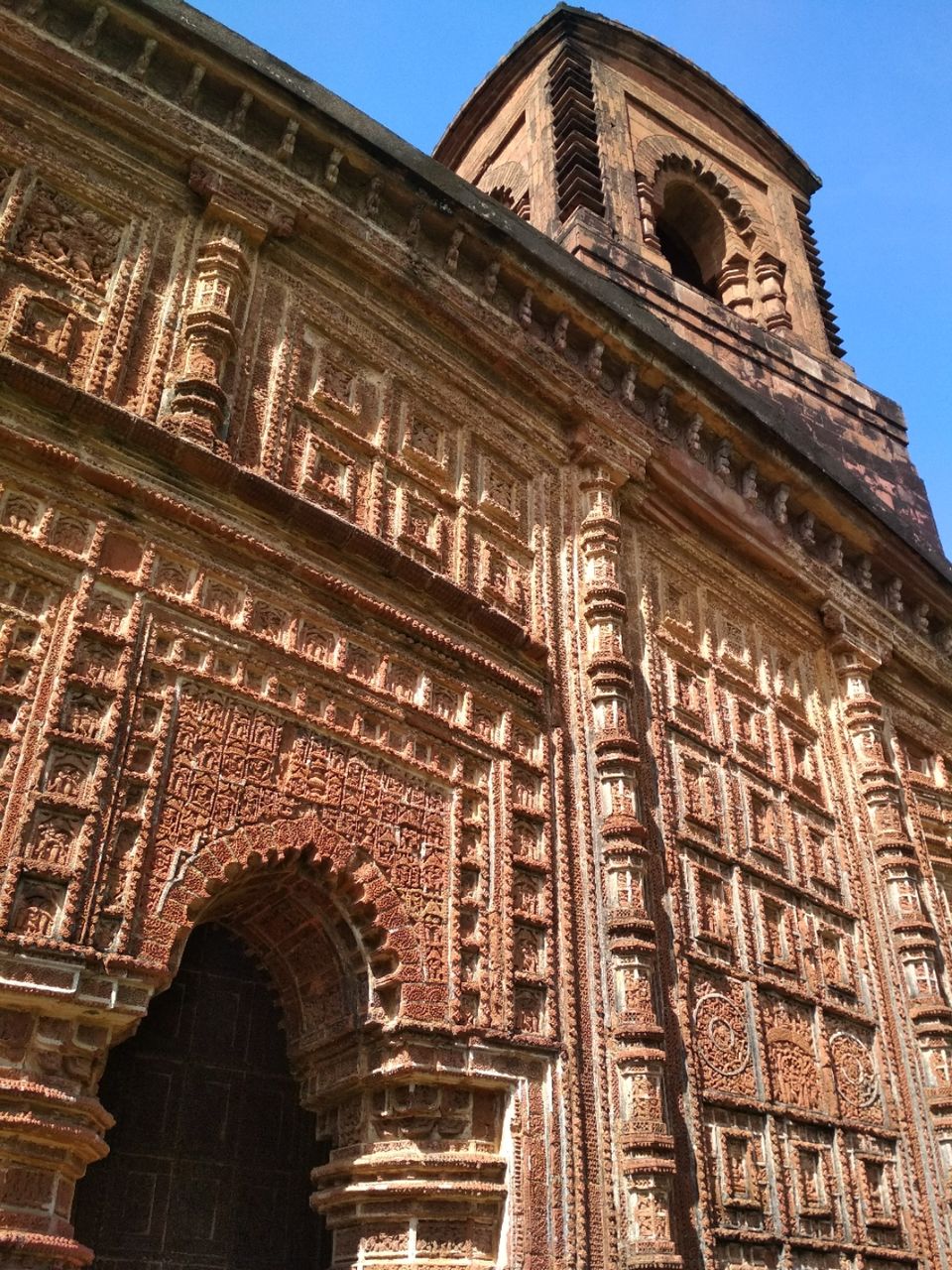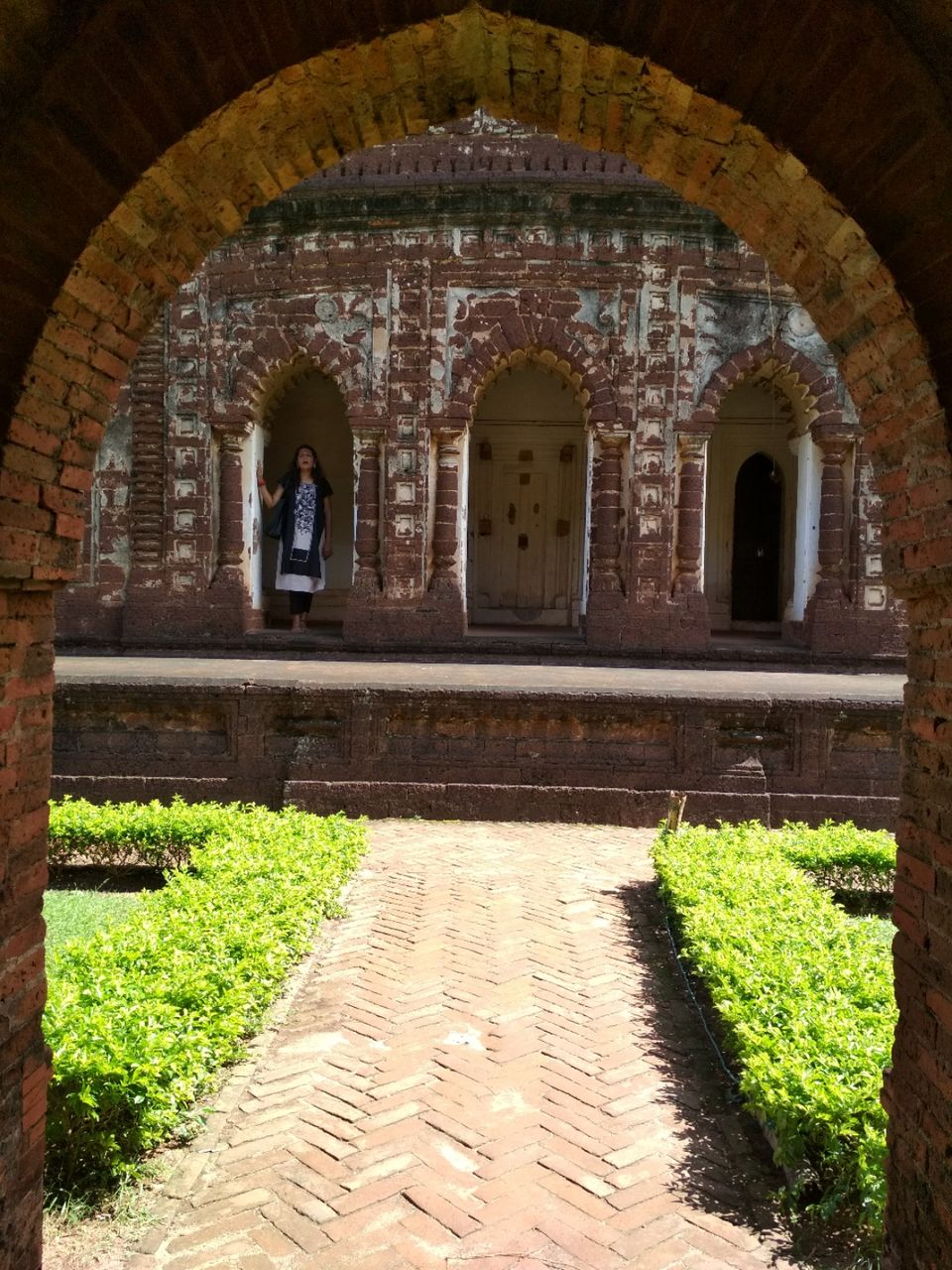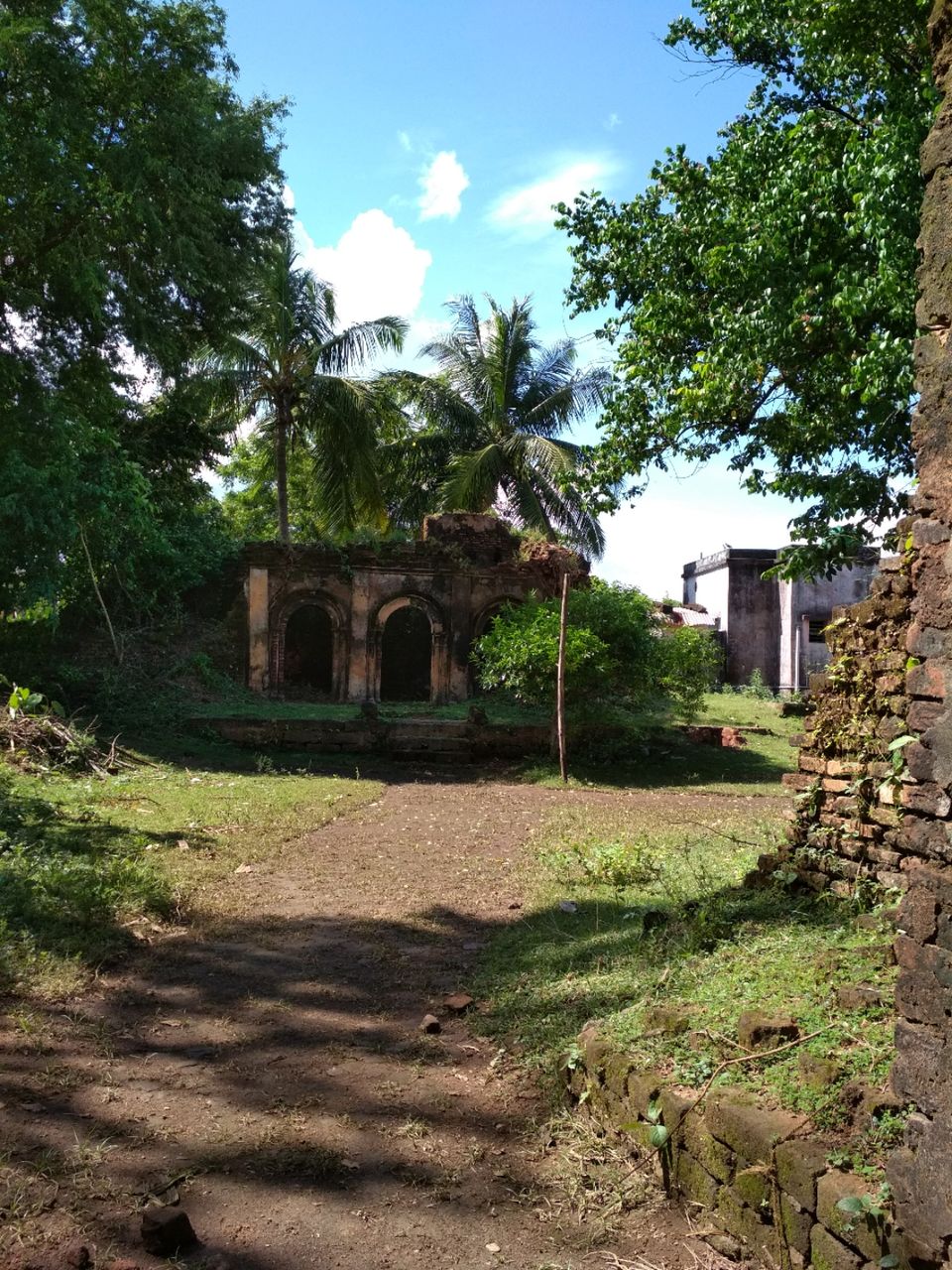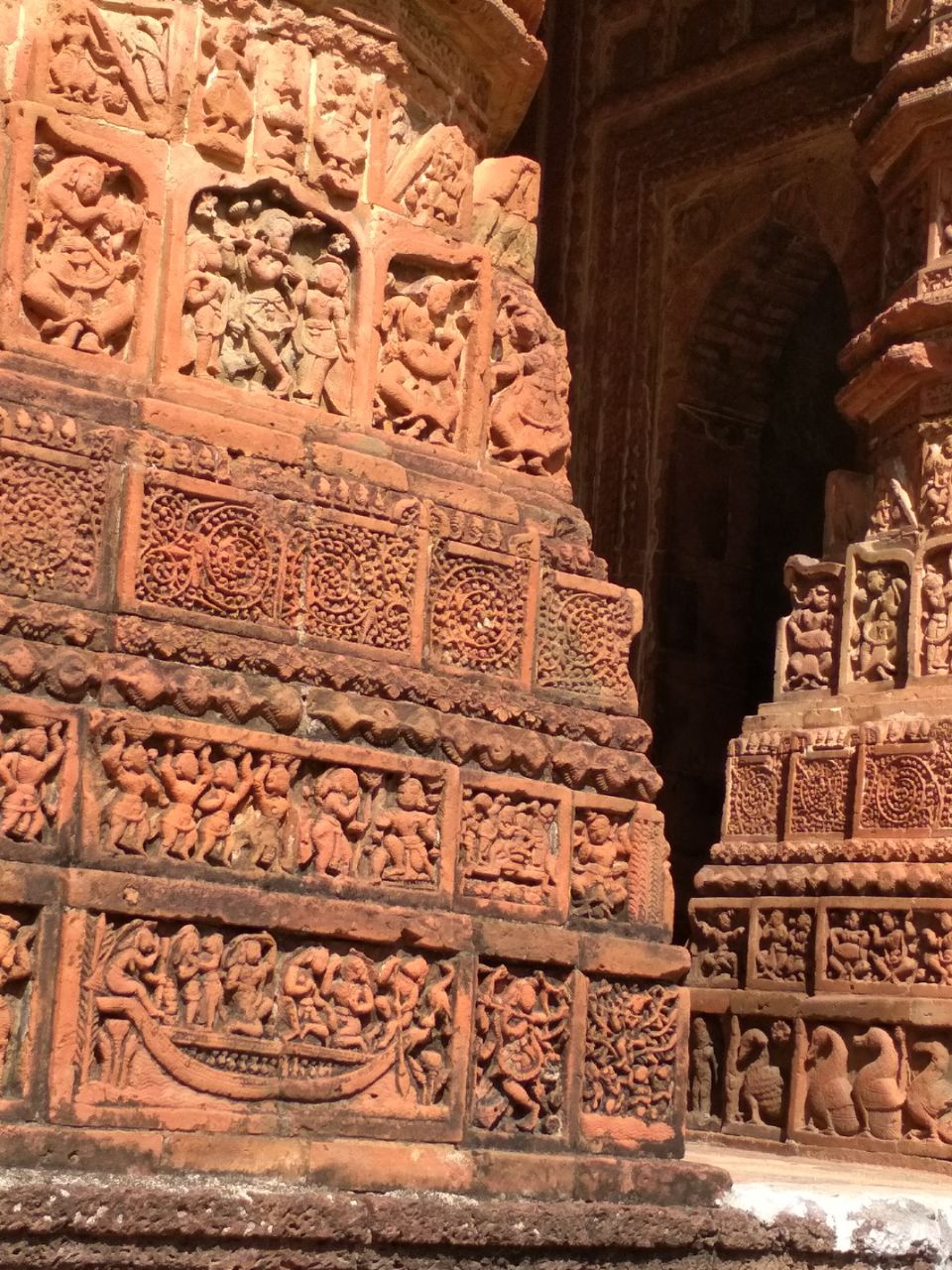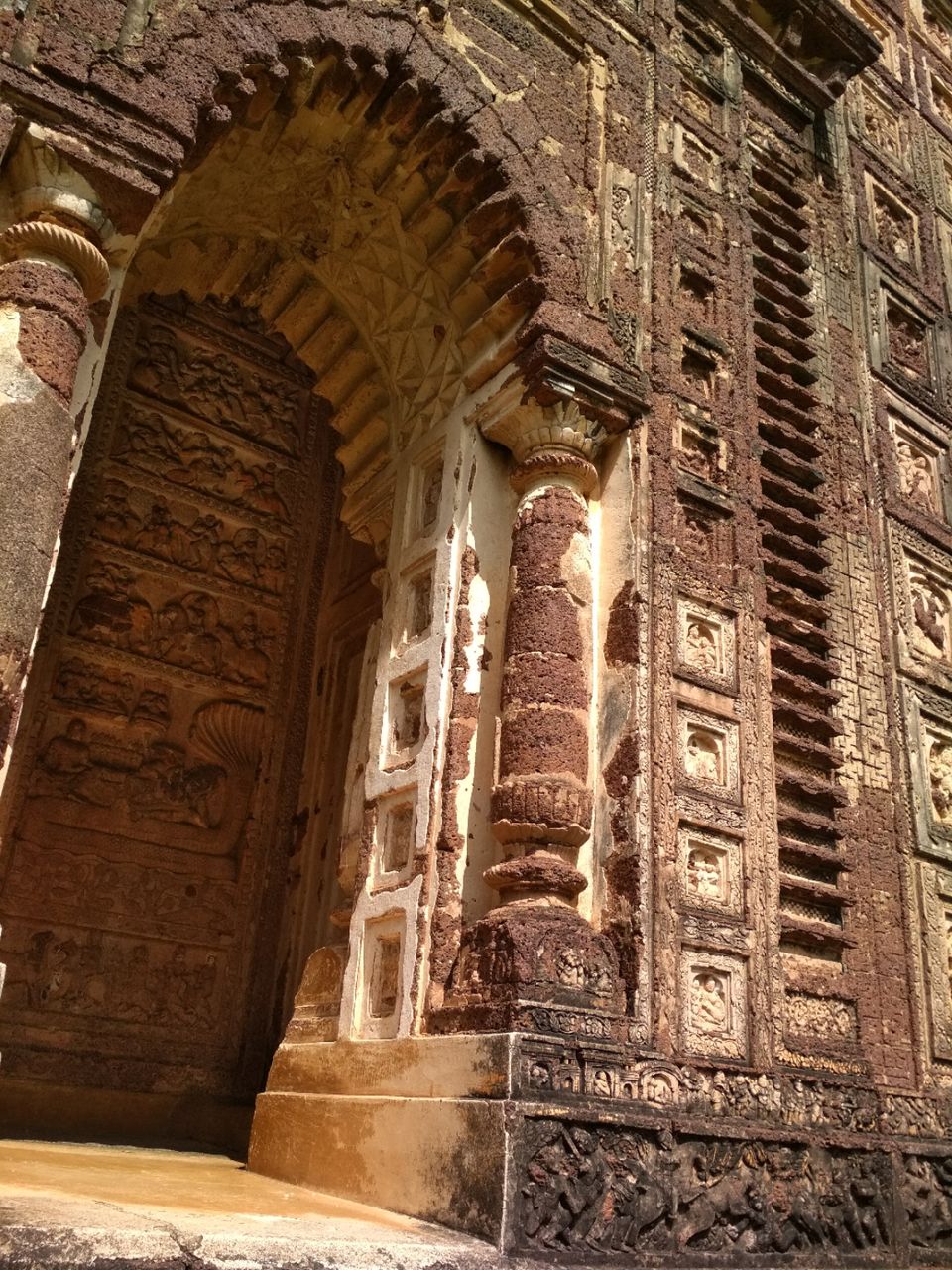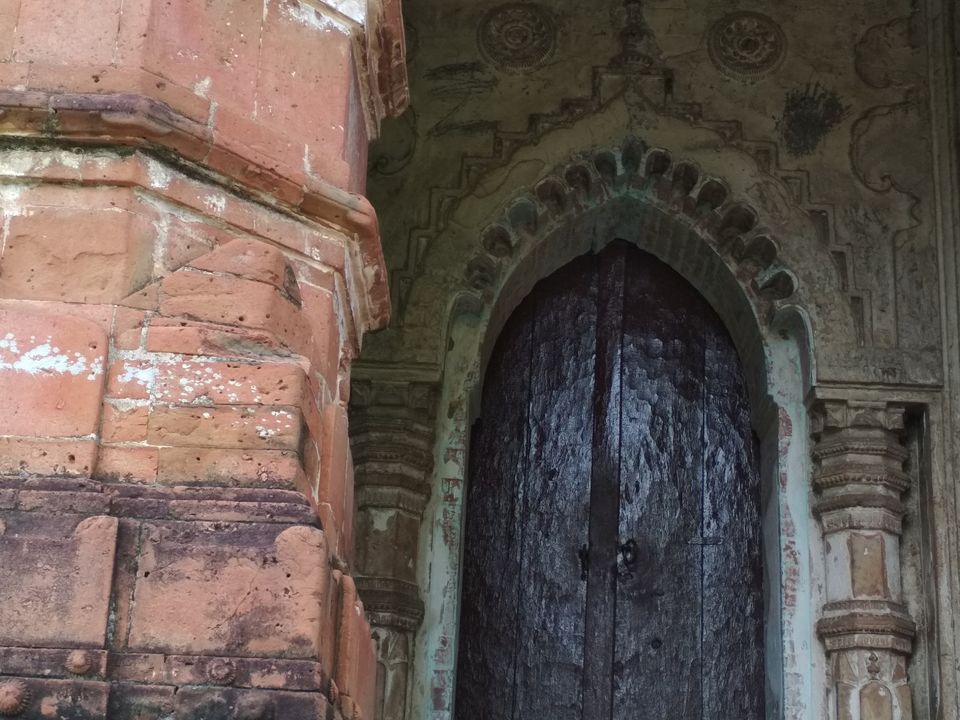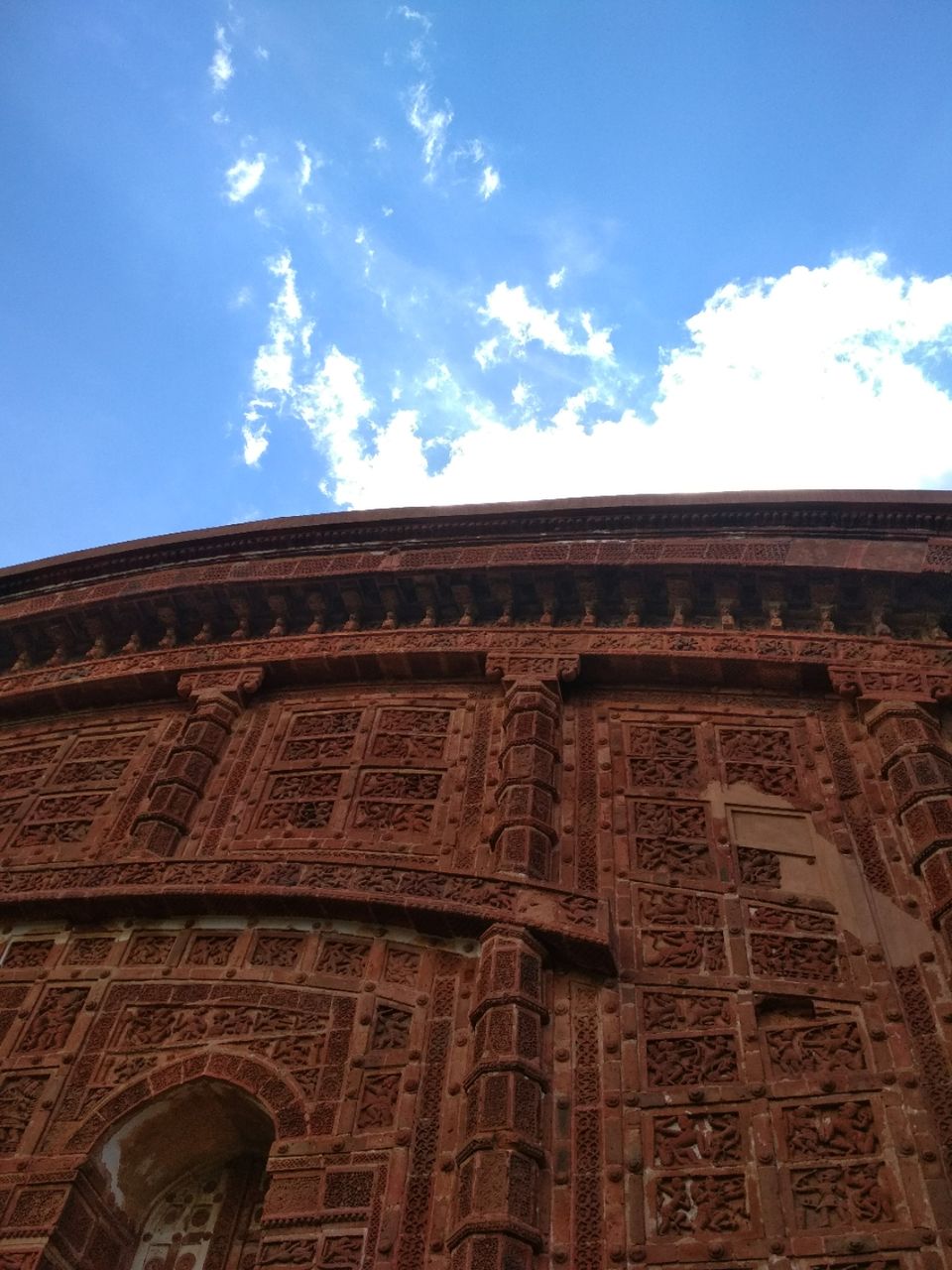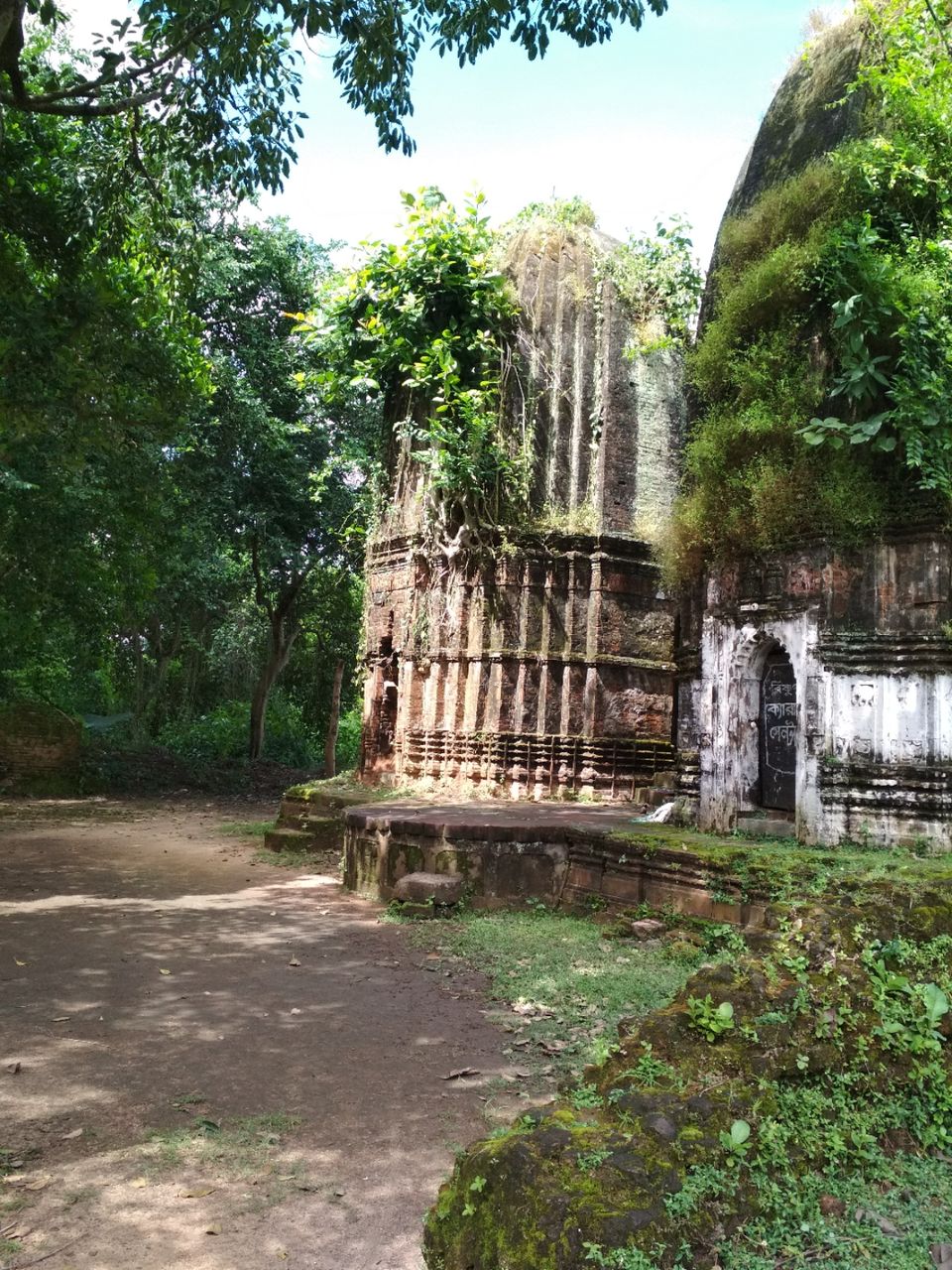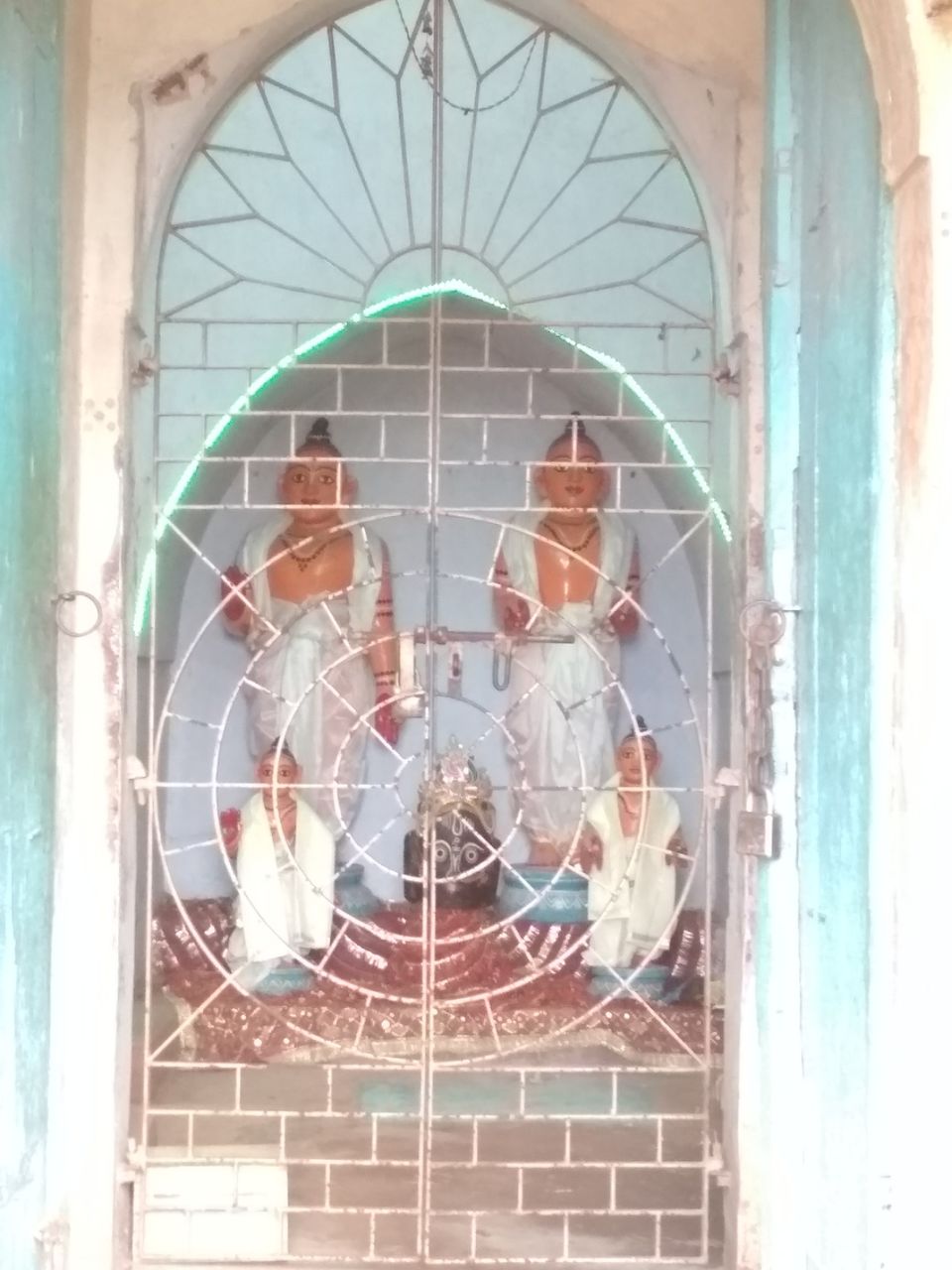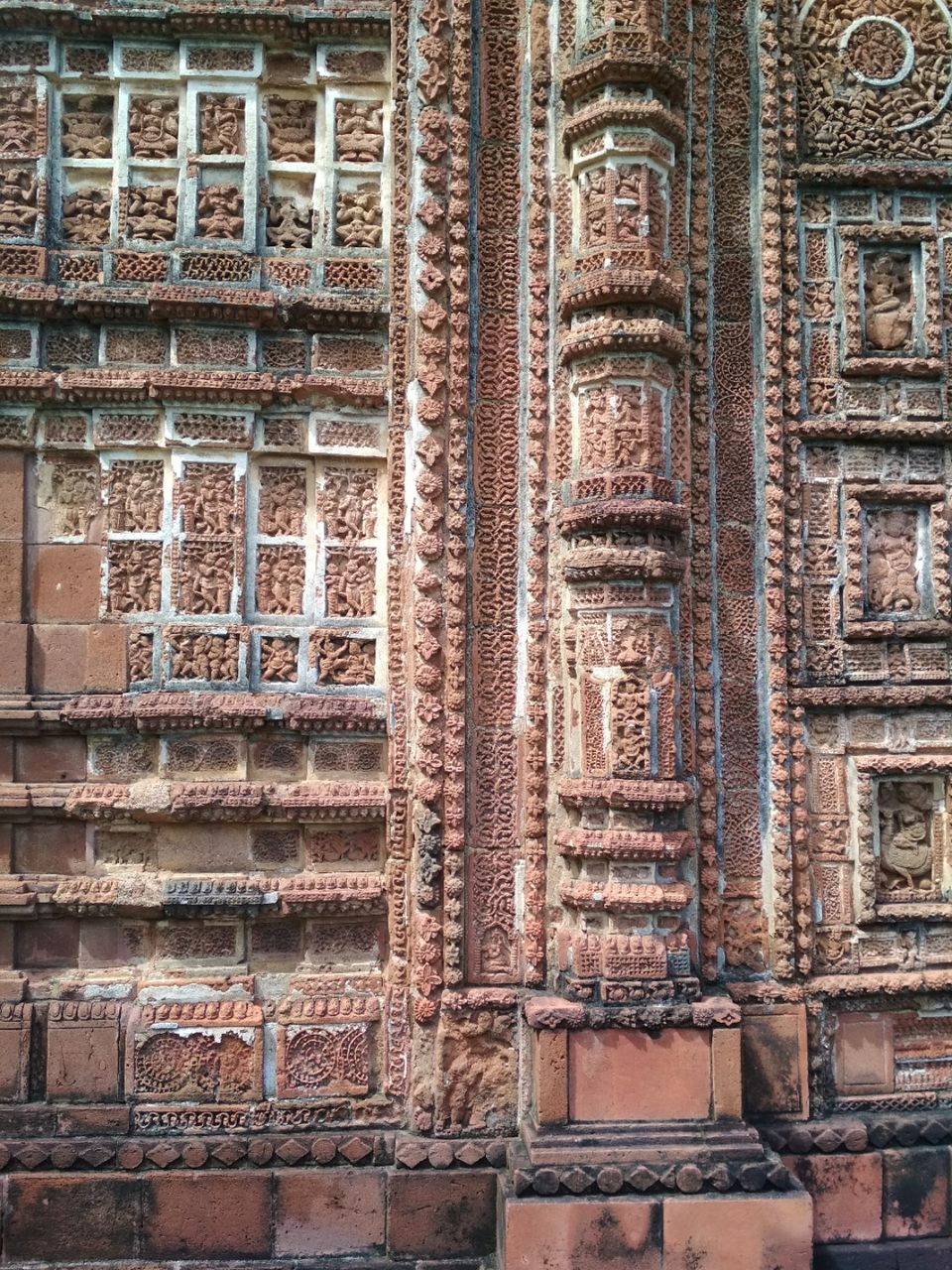 See after a while, everything starts to appear a little too similar. Even for the most enthusiastic of people.
But hey, rhe place is pretty, I swear it is. And if you keep the things I've mentioned in mind, you're gonna have a good time.
Also, I forgot to mention, don't bother with cars and all that fancy stuff.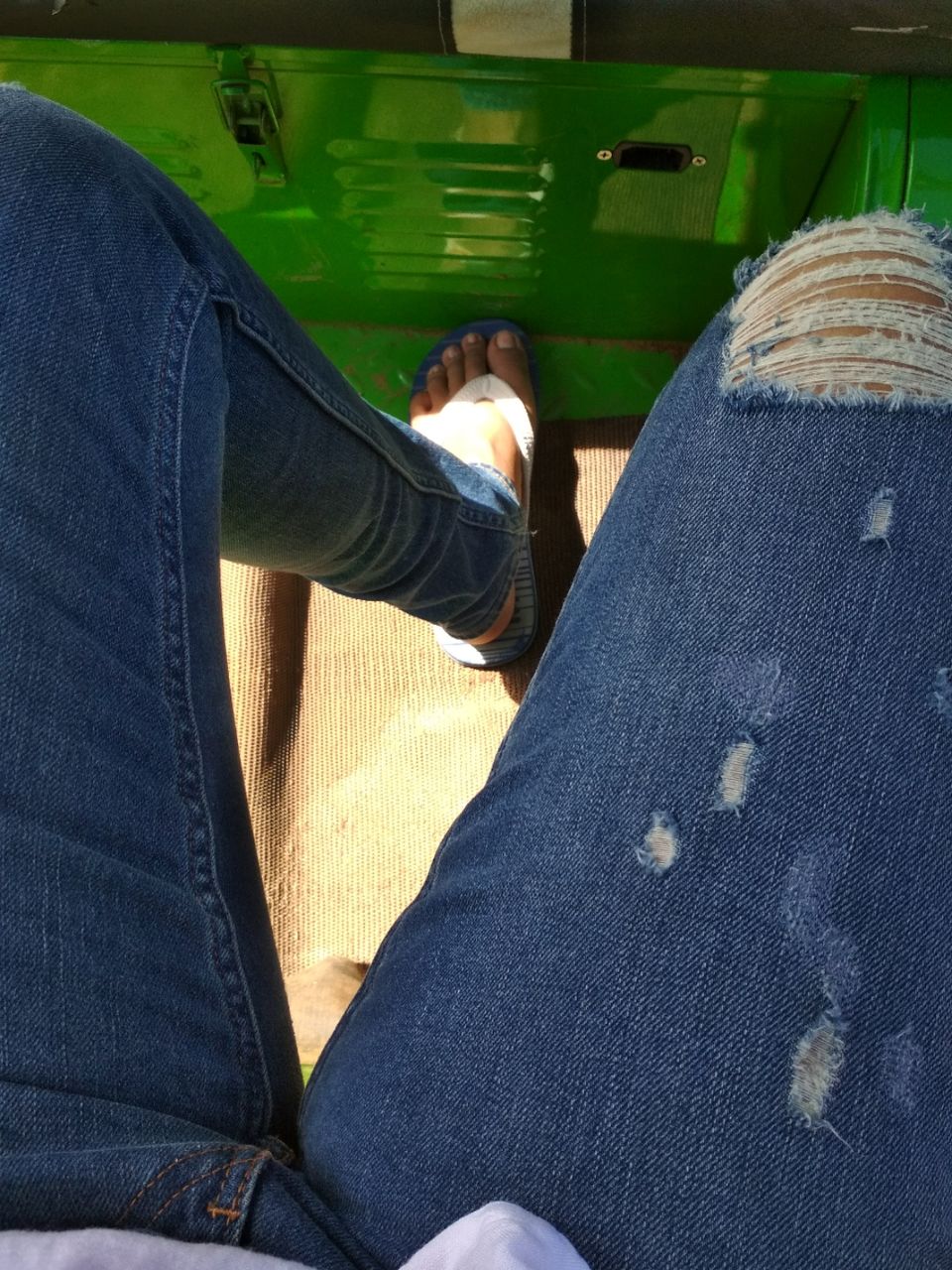 My personal recommendations: click pictures. Really. You might not remember much about the place and it's perfectly alright, but when you see happy pictures, the feelings you associate with the place would automatically be on the happier side. Don't be fussy, remember you're on a vacaaayyy! Avoid shorts and stuff, not an apt place. We couldn't meet the Chaanderi silk weavers and see the famous patachitra due to the weather but hey, you should.
That's bout it! Have fun, you!