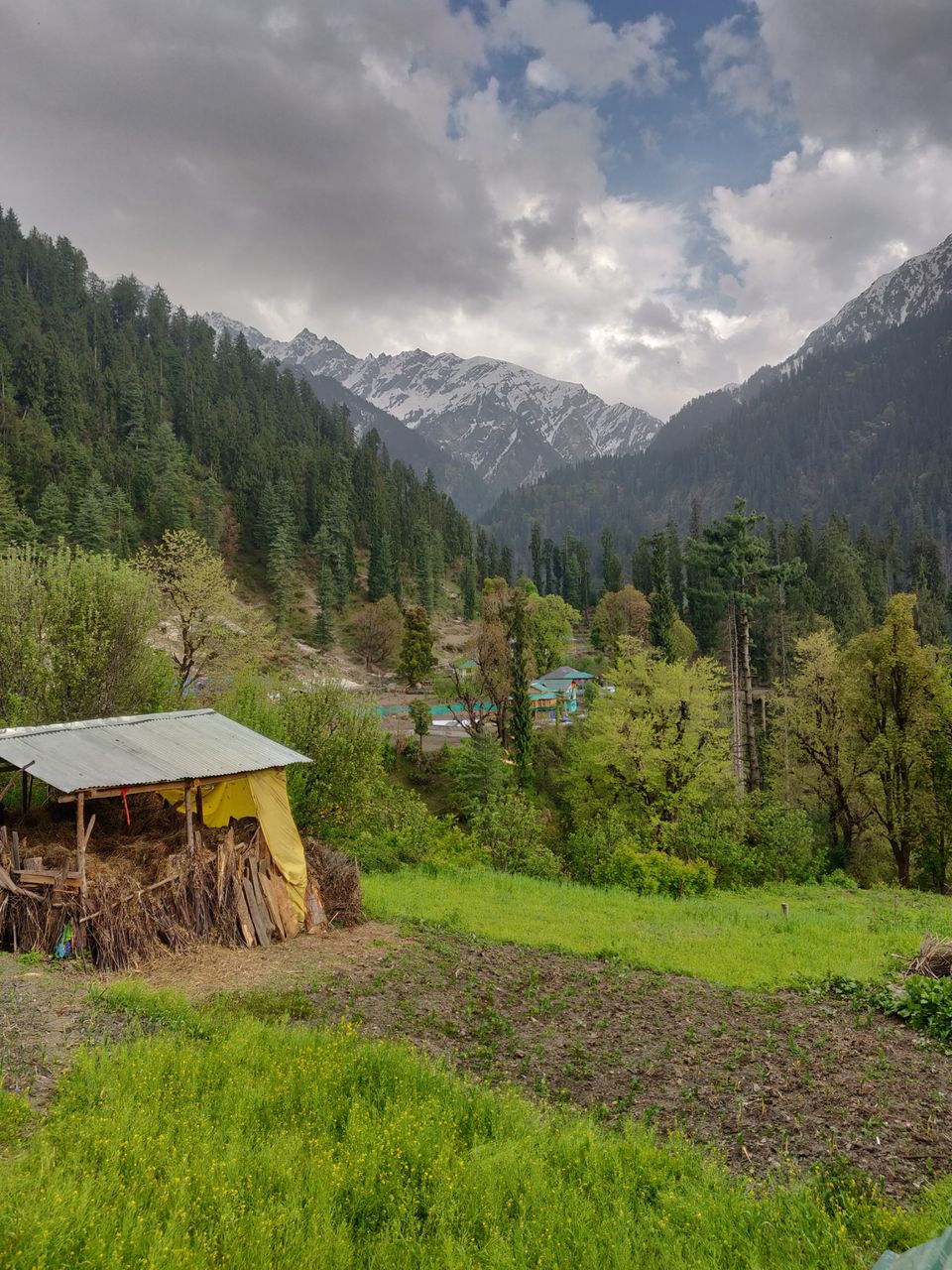 Got up early in the morning to watch the sunrise, but sadly it was slightly cloudy. So I started walking to the other side where the tents were and asked a few villagers where to go for a small trek and they suggested this waterfall which was only an hour away. So I decided to trek to the waterfall but had no idea what to expect. The trek takes you through a narrow path which goes up and down and up again. You can hear the stream which you saw while trekking up and see it down the valley at a distance and then you get closer to it as you walk.
The path took me to a small waterfall which was beautiful, but I wasn't convinced that it was the waterfall the locals were referring to. So I followed the path further to see a bigger waterfall but still not convinced, mostly because I saw a path going up further But there was no connection between the path I came and the path further up. Basically it's a broken path. So you have two options. First to get into the water and then do a small rock climbing. The second was to manage past a slippery slanting rock by using both your hands and legs. It's not very difficult since it's a really really short stretch probably 5 metres, just to get to the other side of the broken path.
Once you are past that, you keep trekking for another 15-20 minutes or so and reach the main waterfall, which is a much bigger one than what I came across before. This was so beautiful an secluded that I was the only one there. So I took my sweet time to relax by the waterfall playing in the water only to see another route which goes all the way up to the top, maybe? So I followed that route which was very steep, rocky and narrow. But as I reached halfway, it started to rain and did not think it was safe to go further up and I trekked down to the village. I reached Grahan by 9 in the morning after my 3 hour trek. It was such a beautiful and refreshing morning trek and defenitely one to cherish. I started back to Kasol by 11- ish and reached in around 2.5 hours.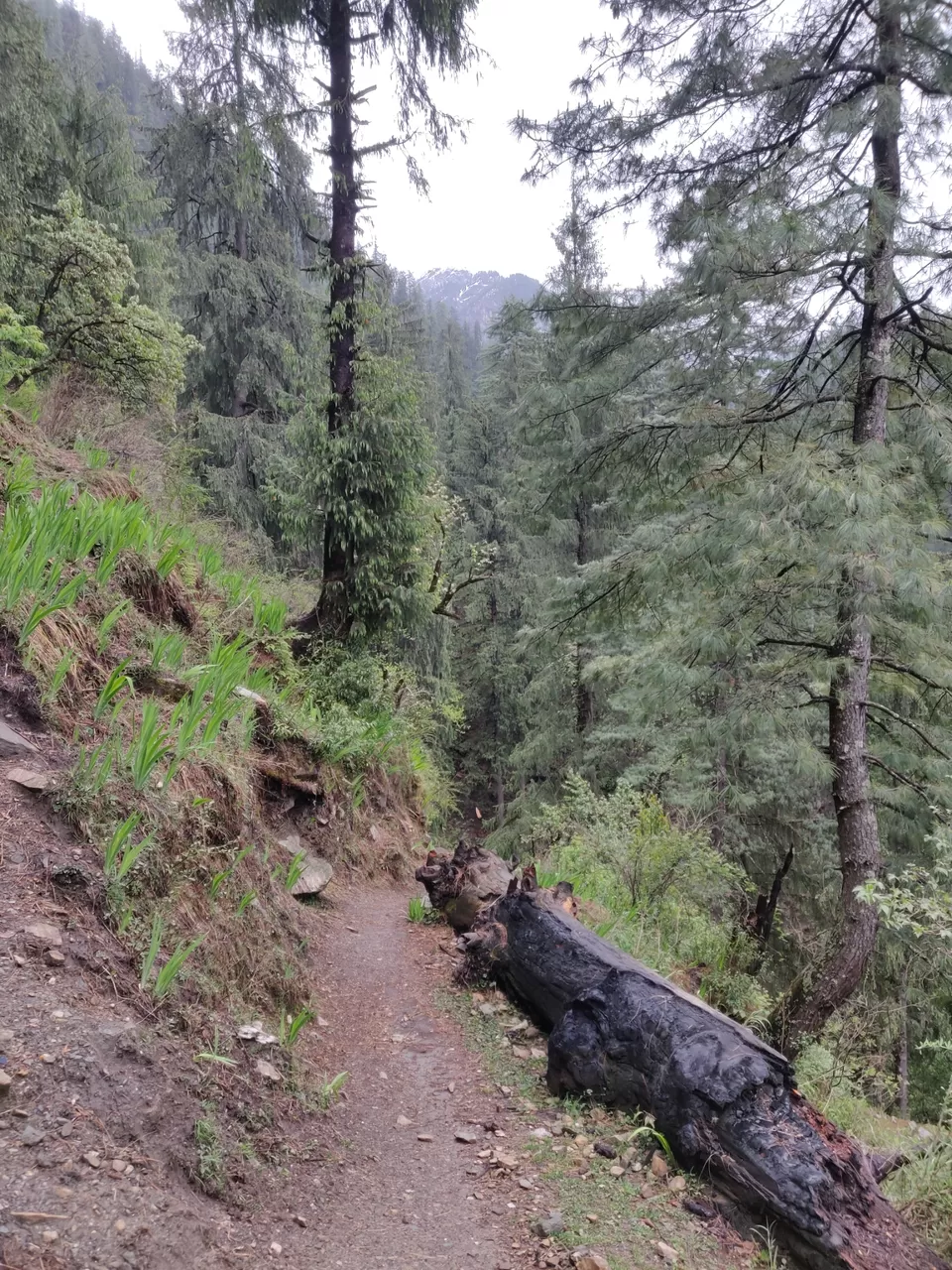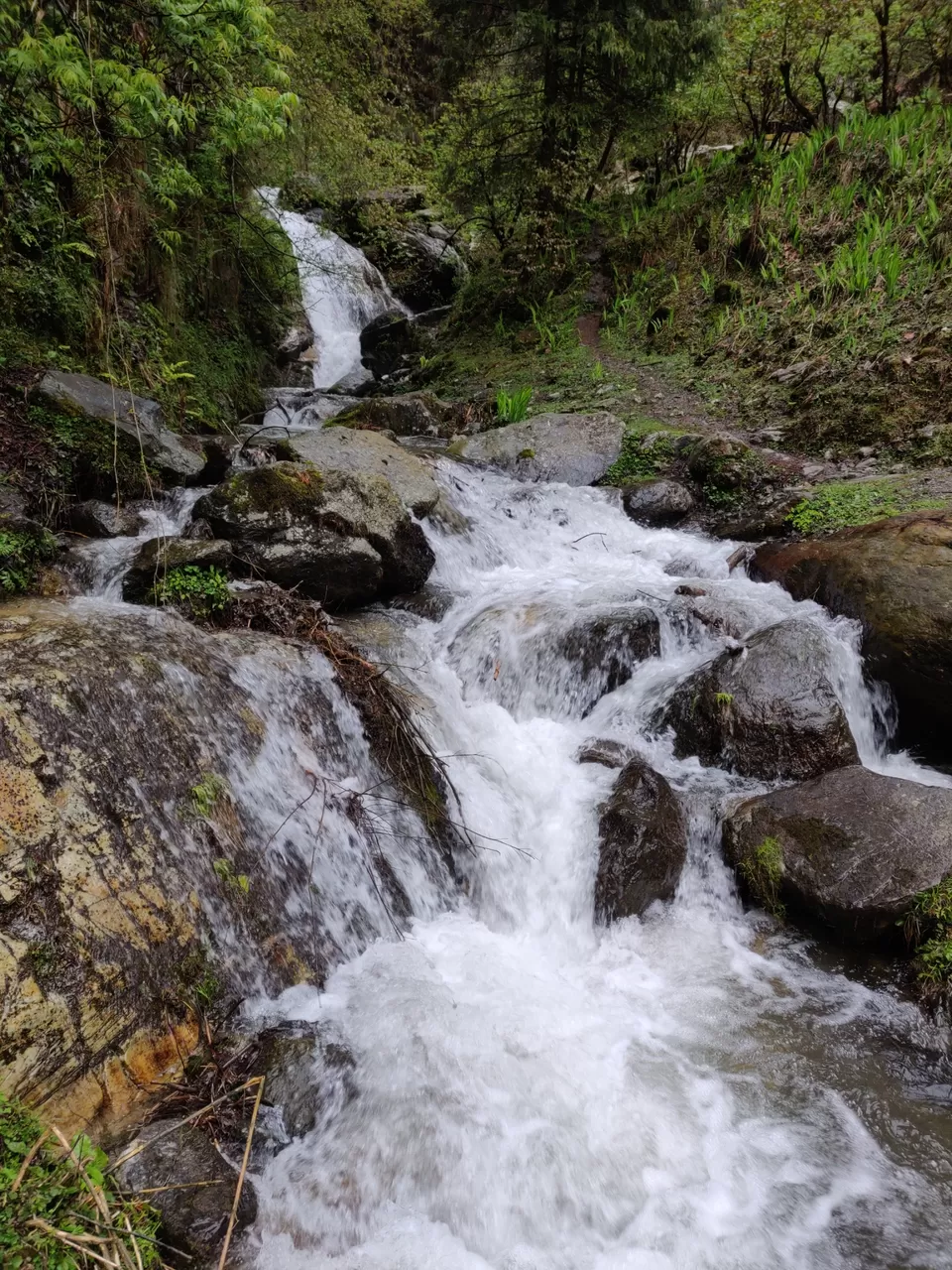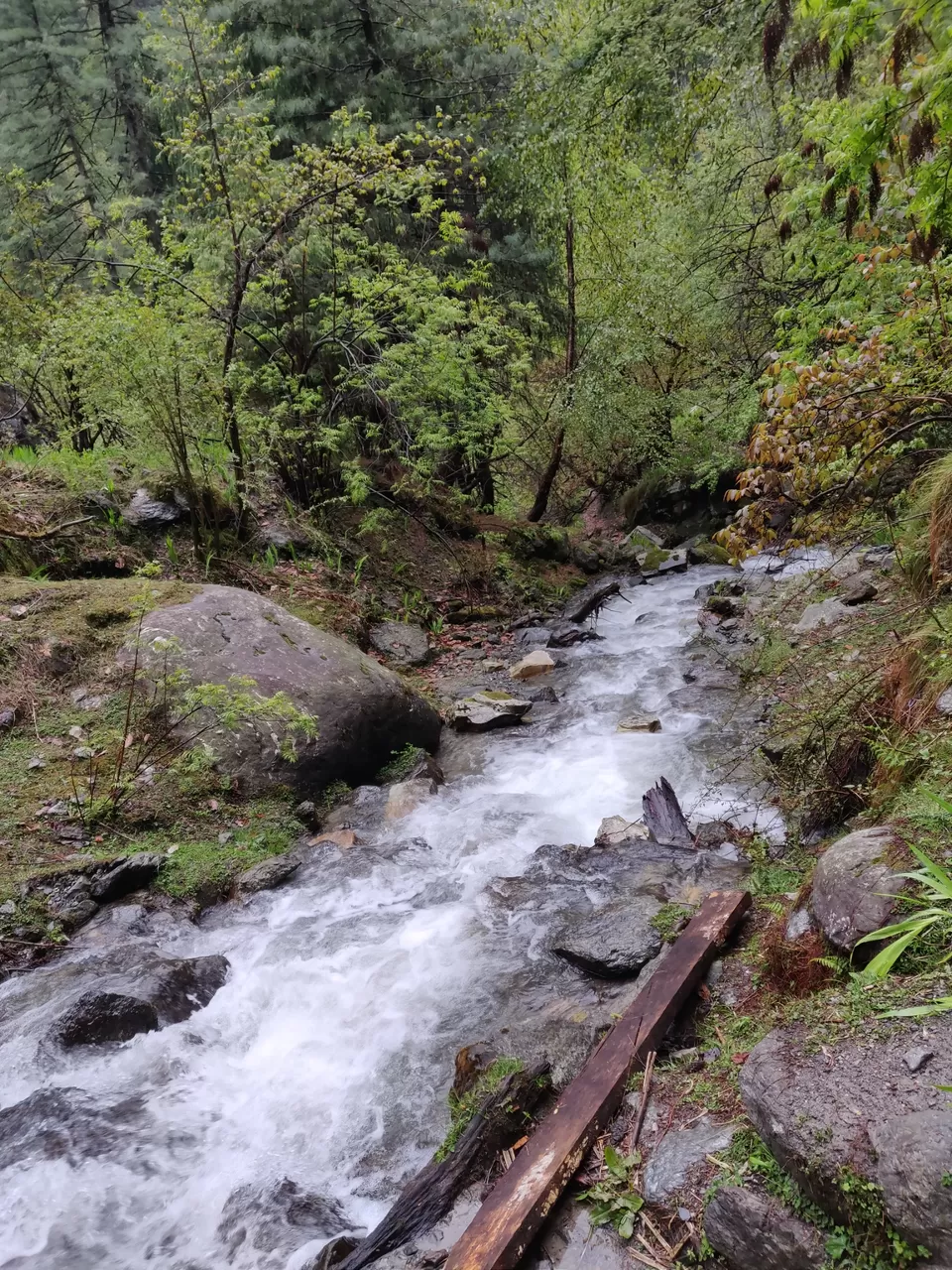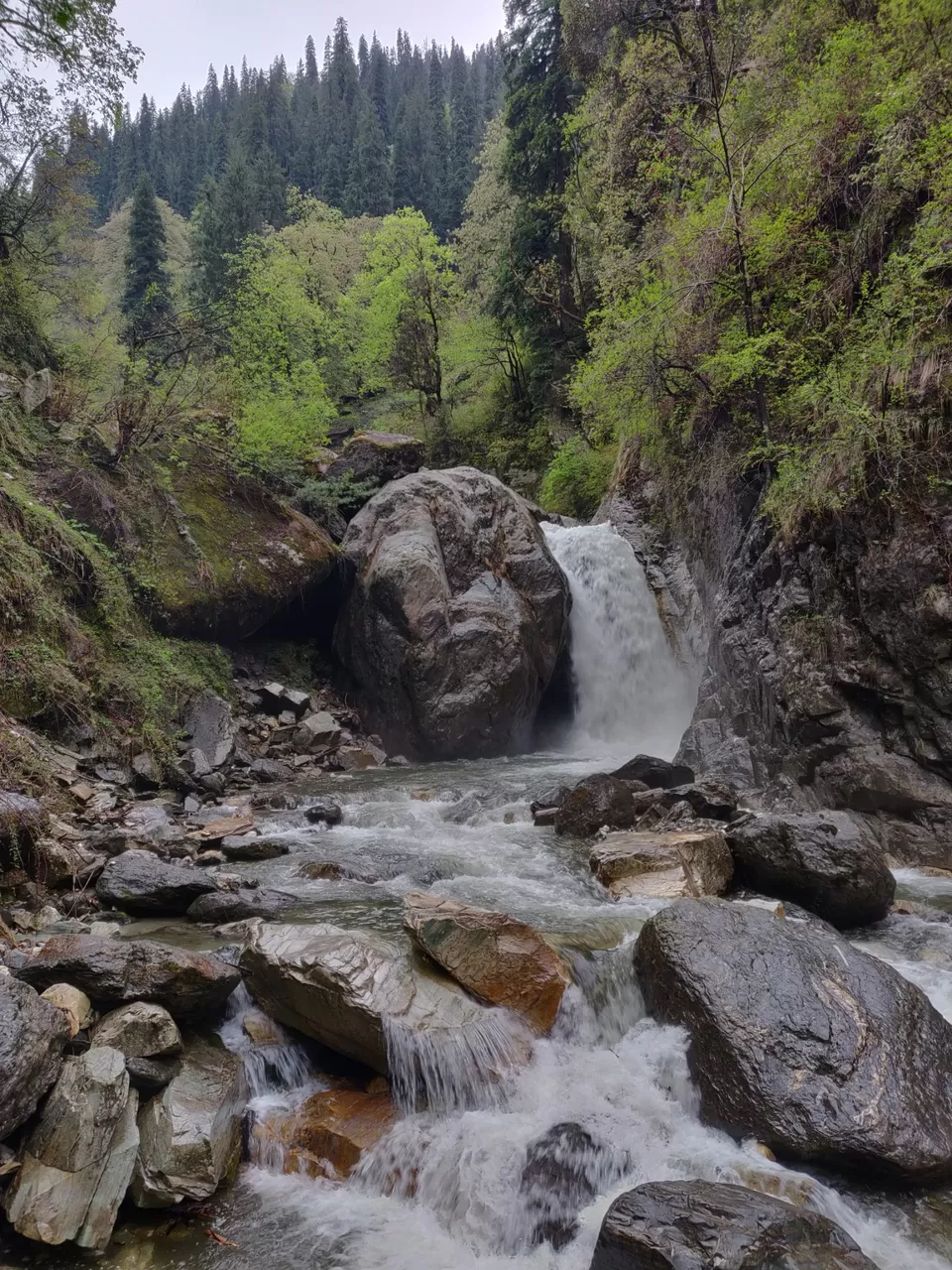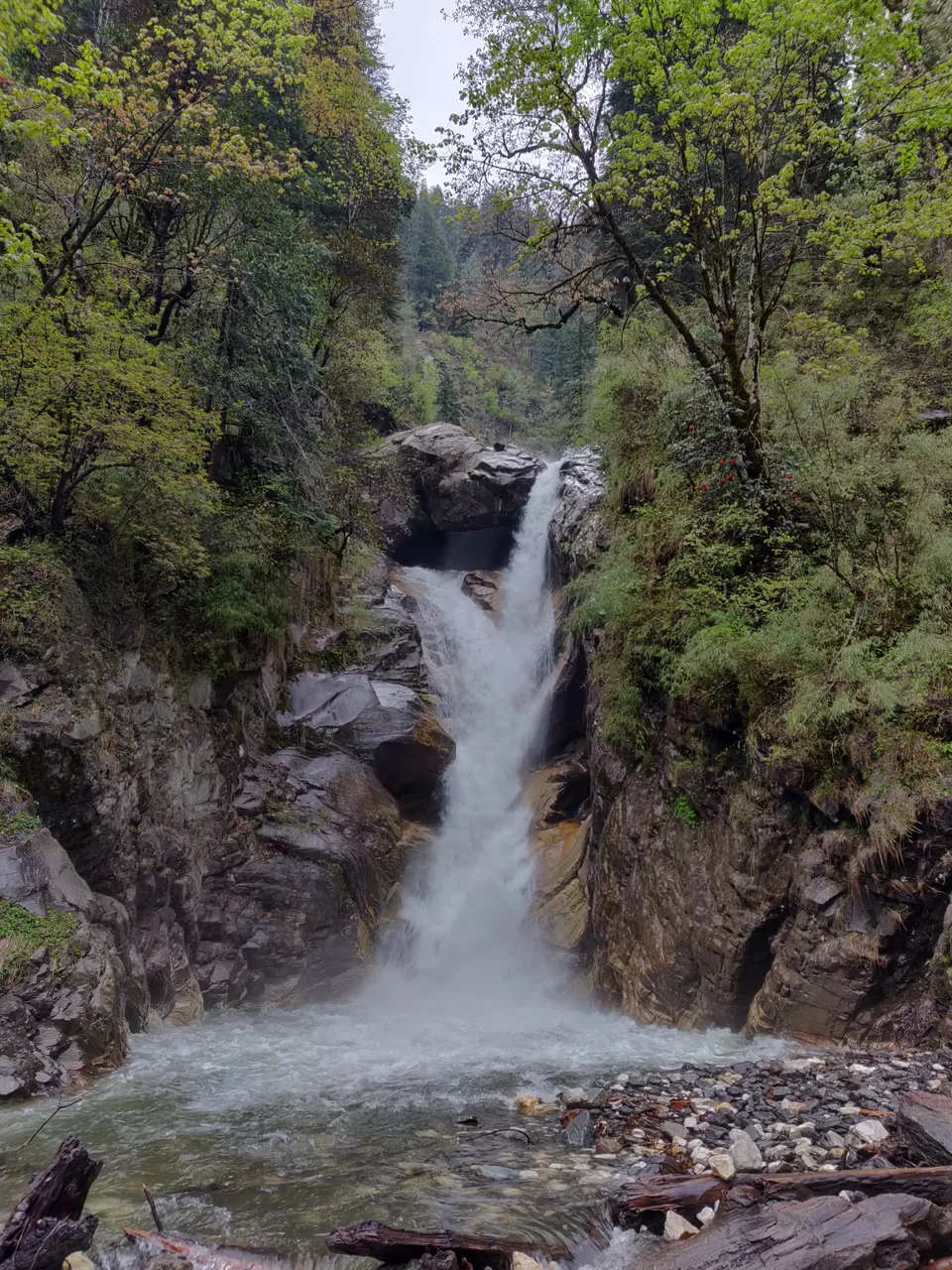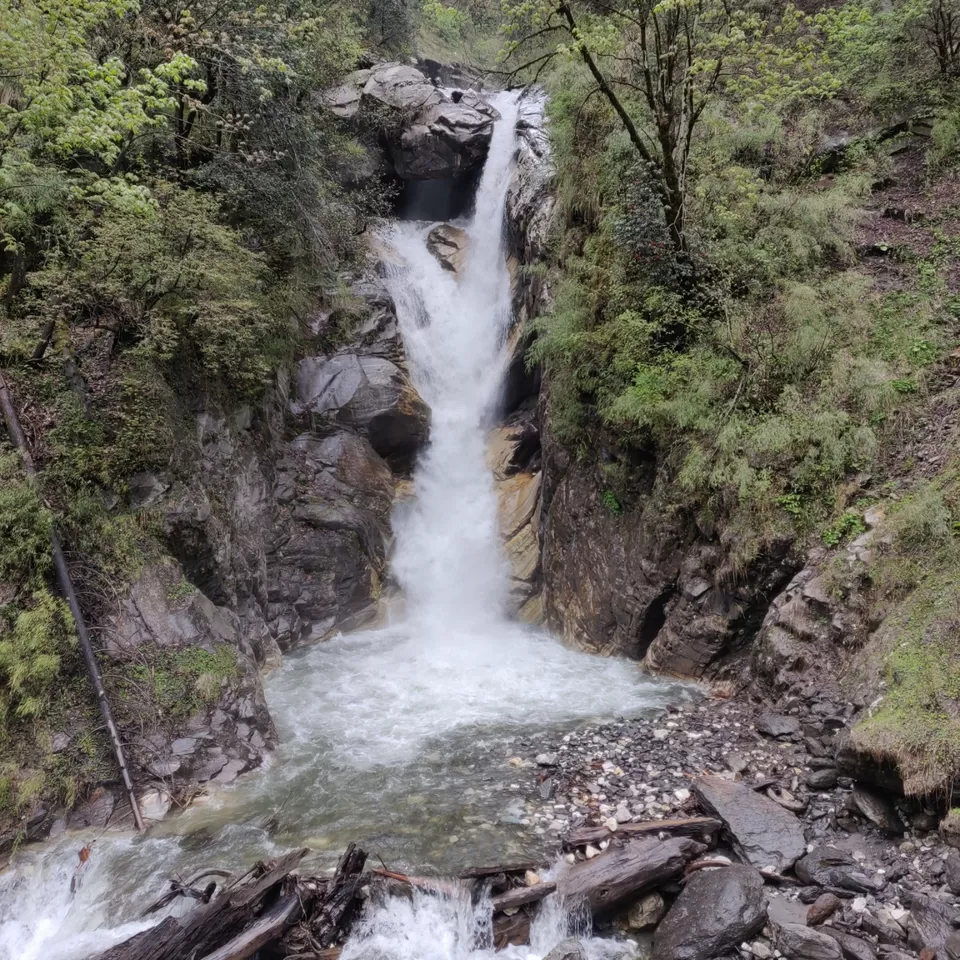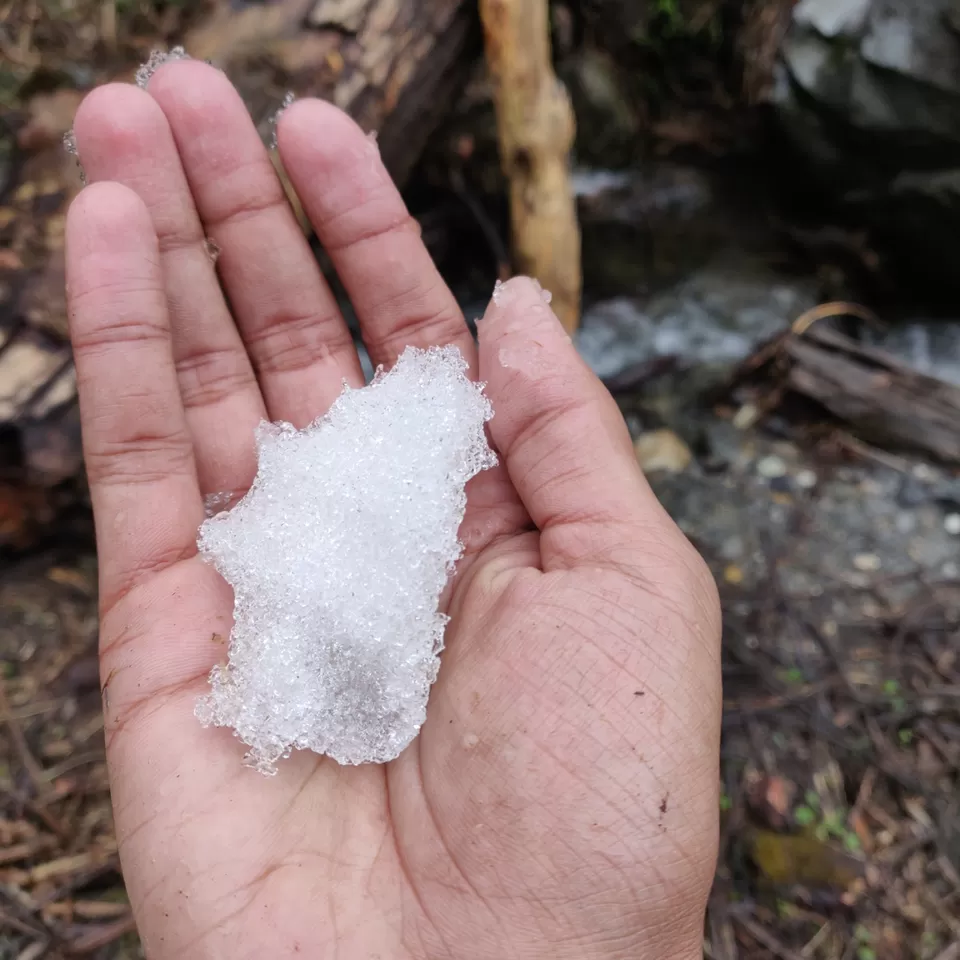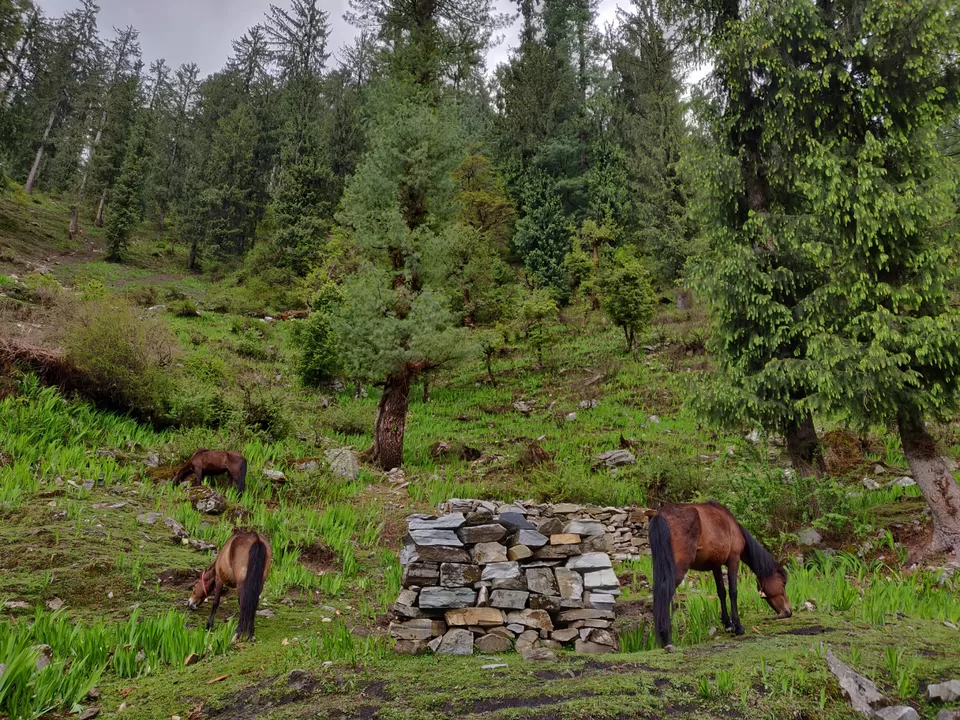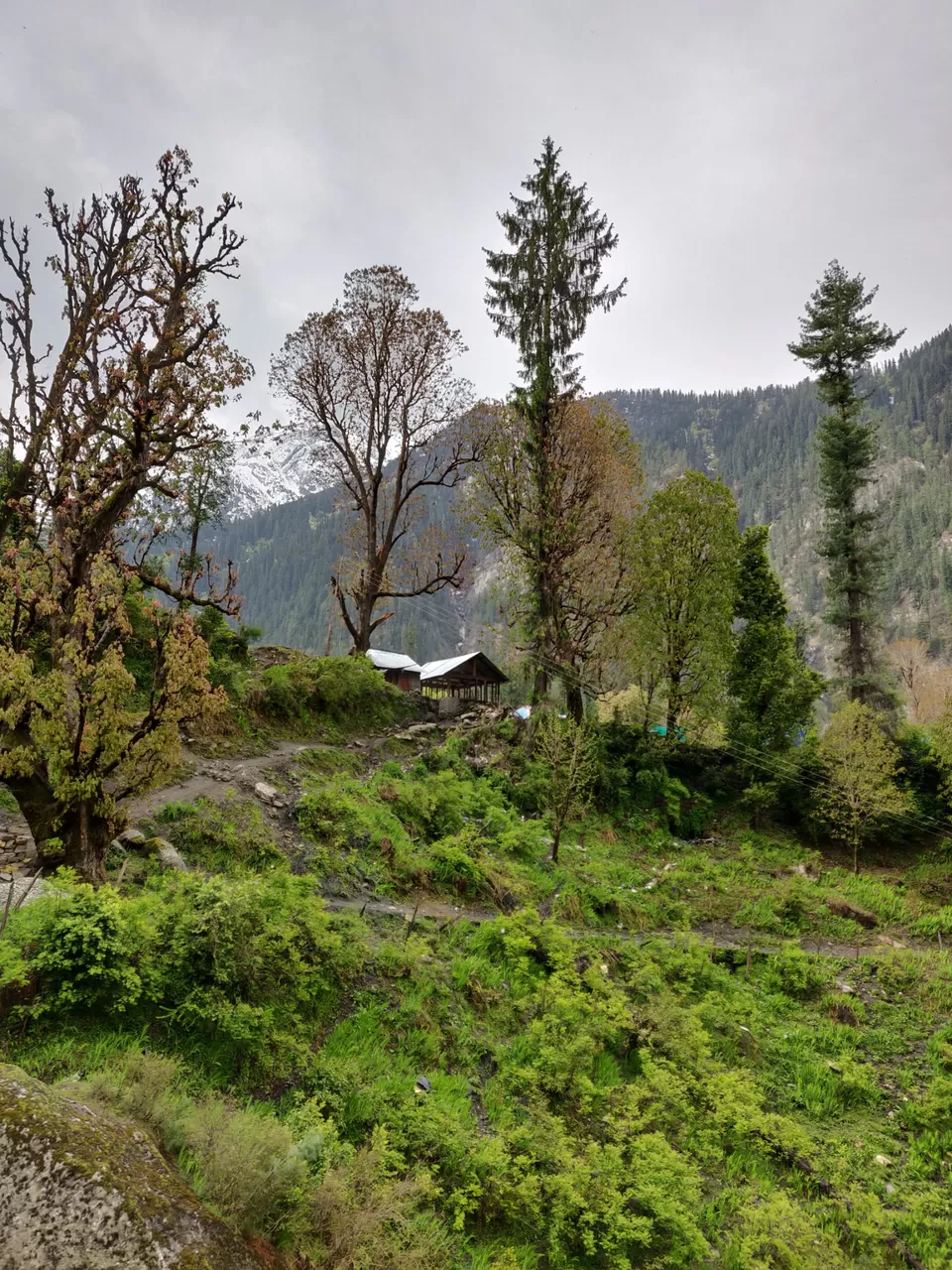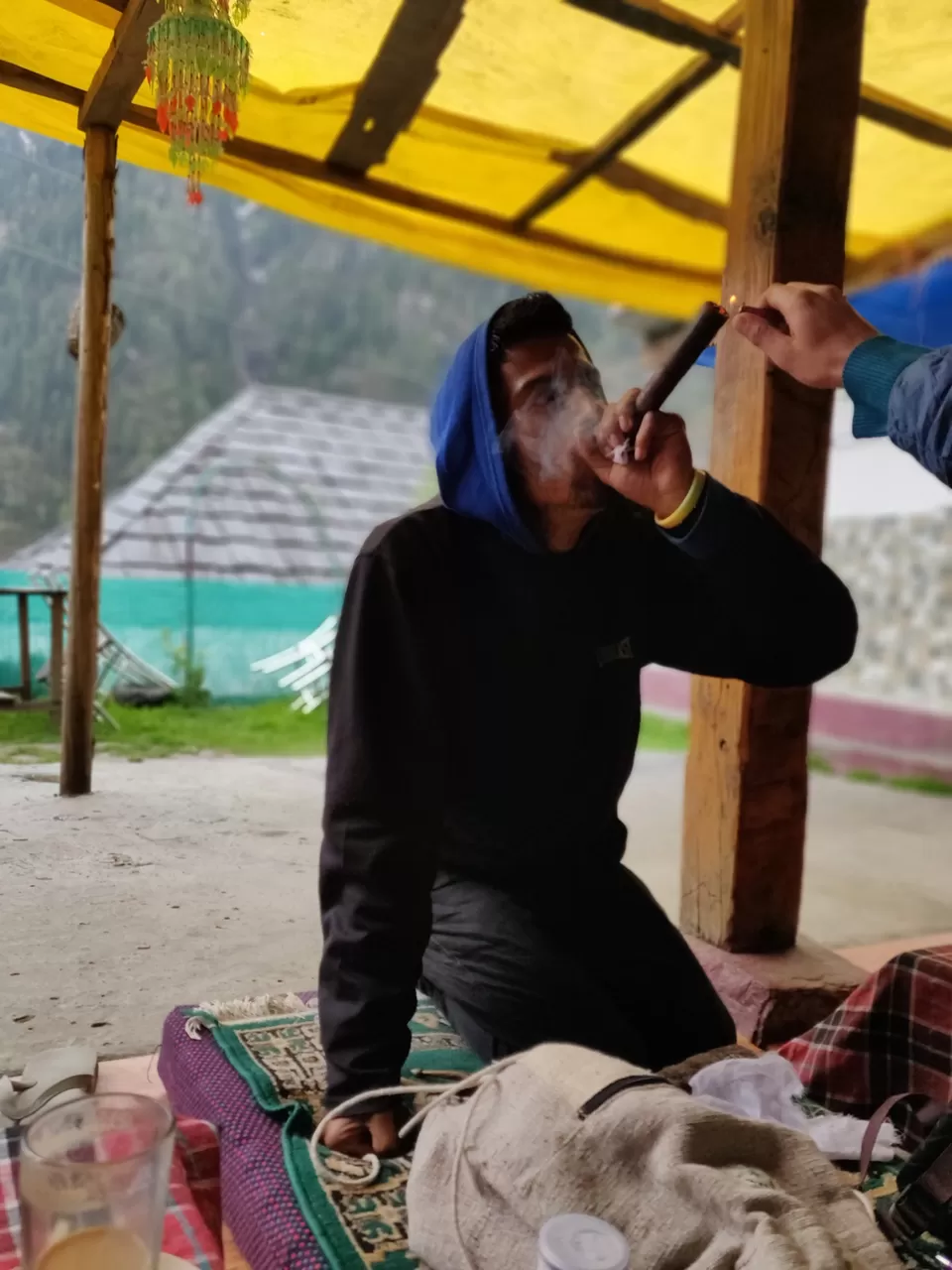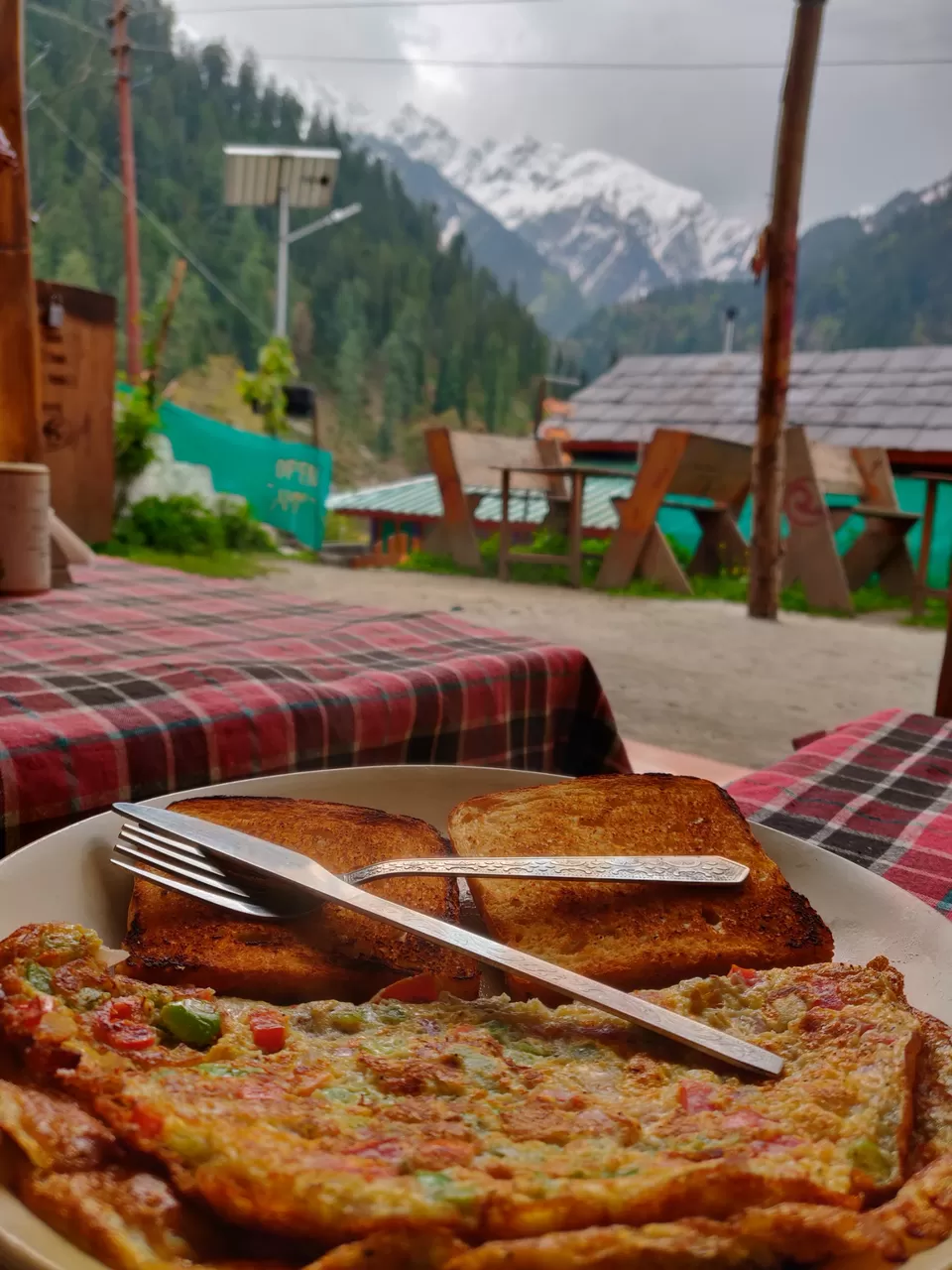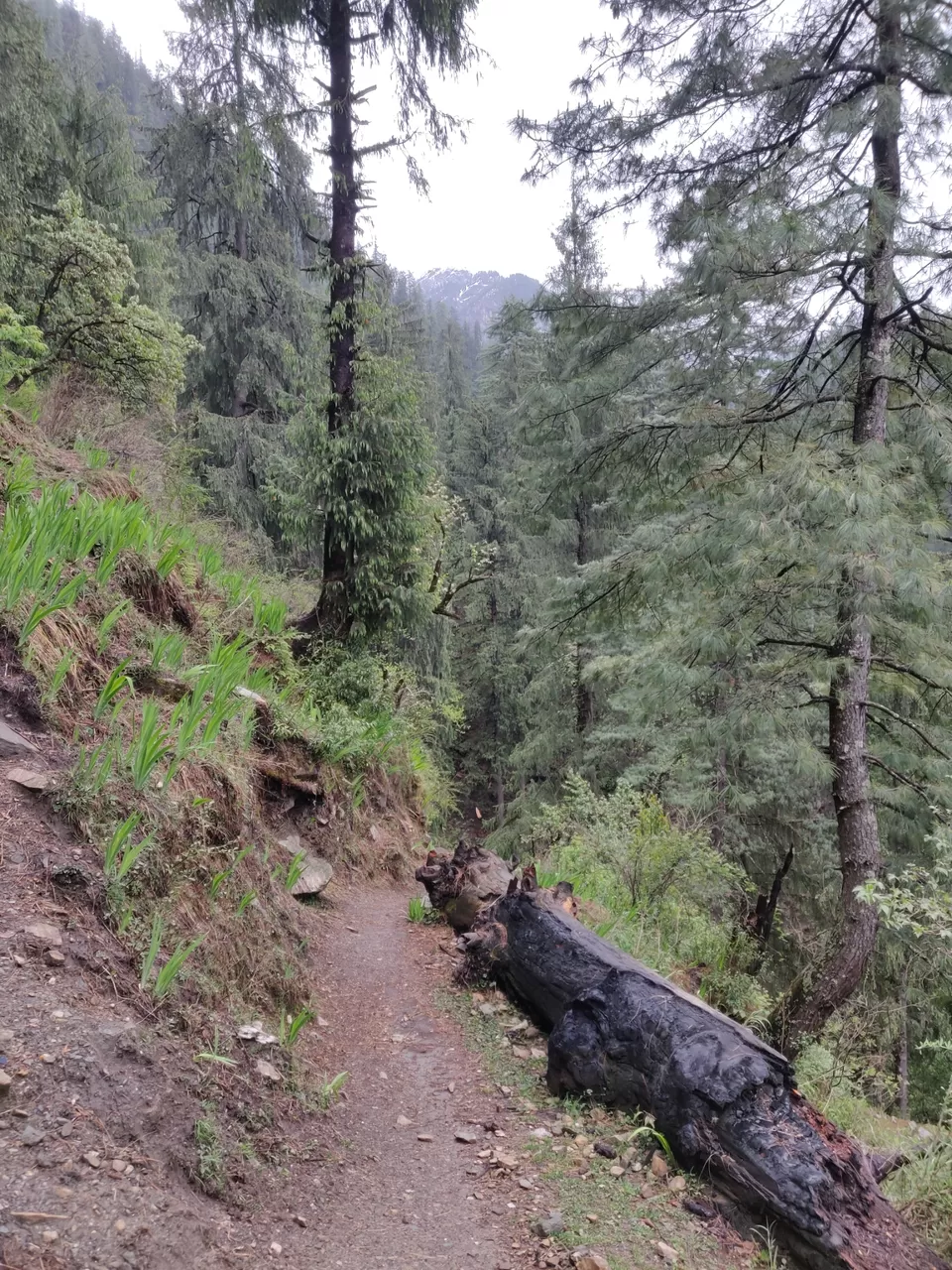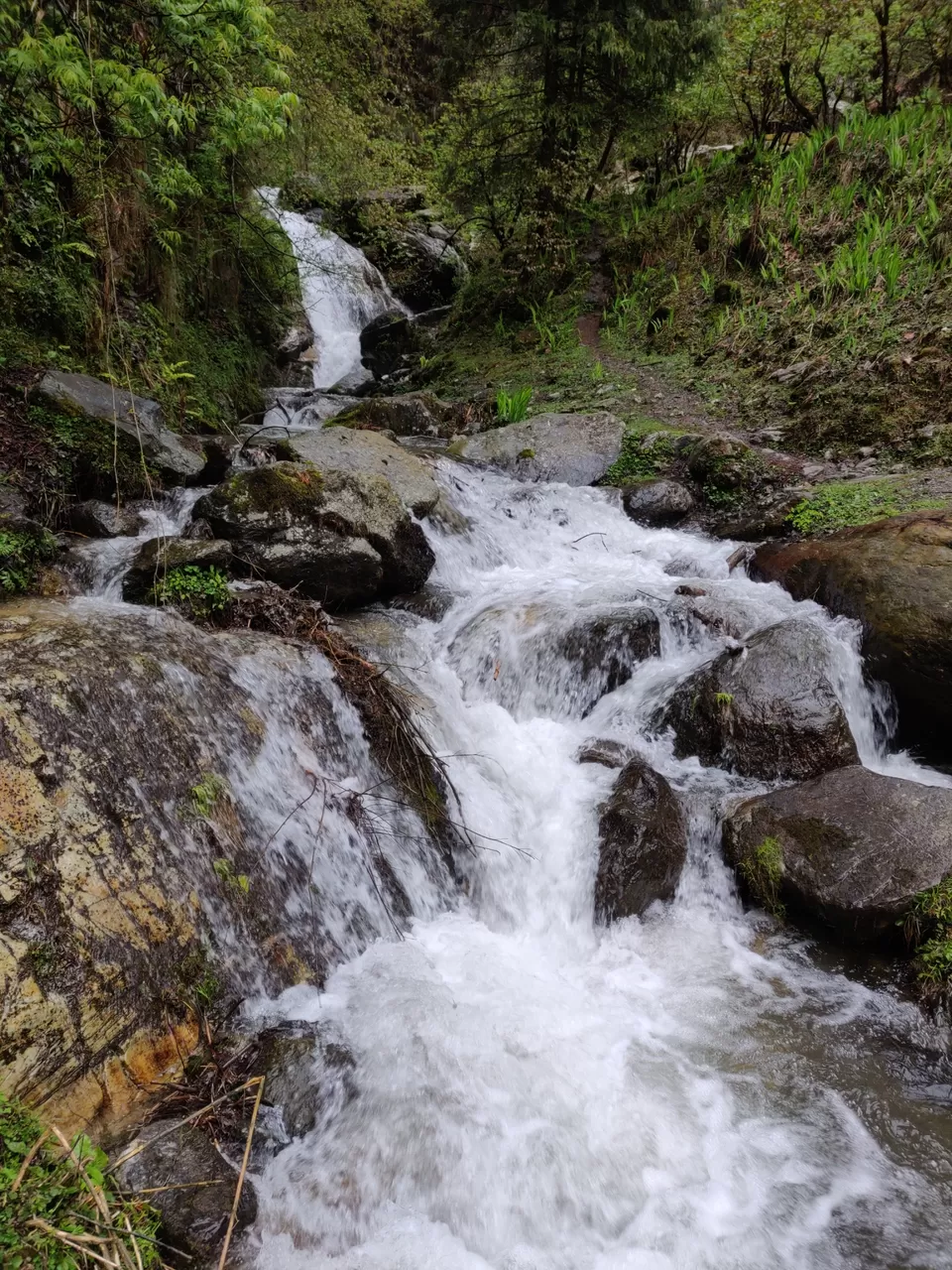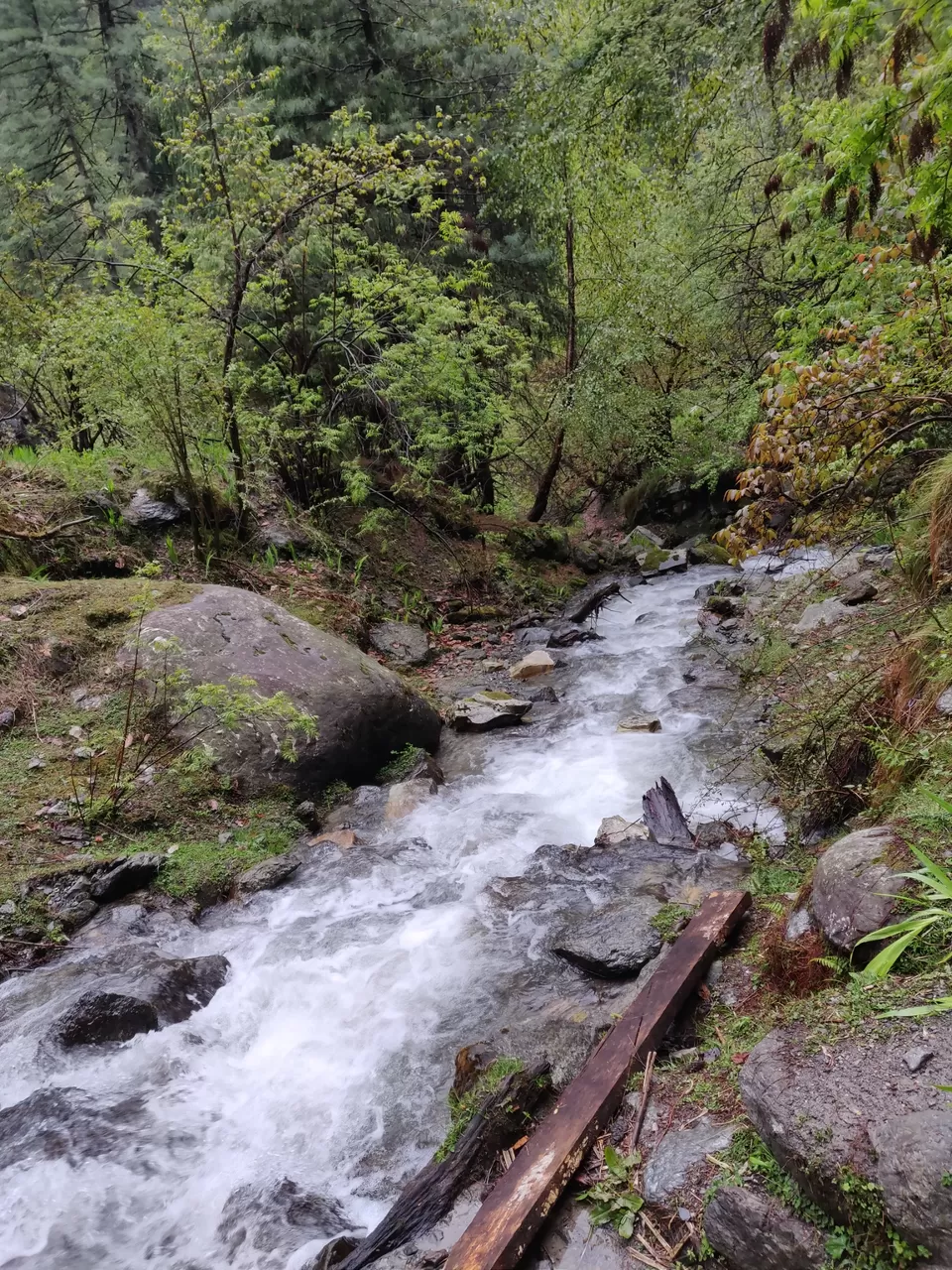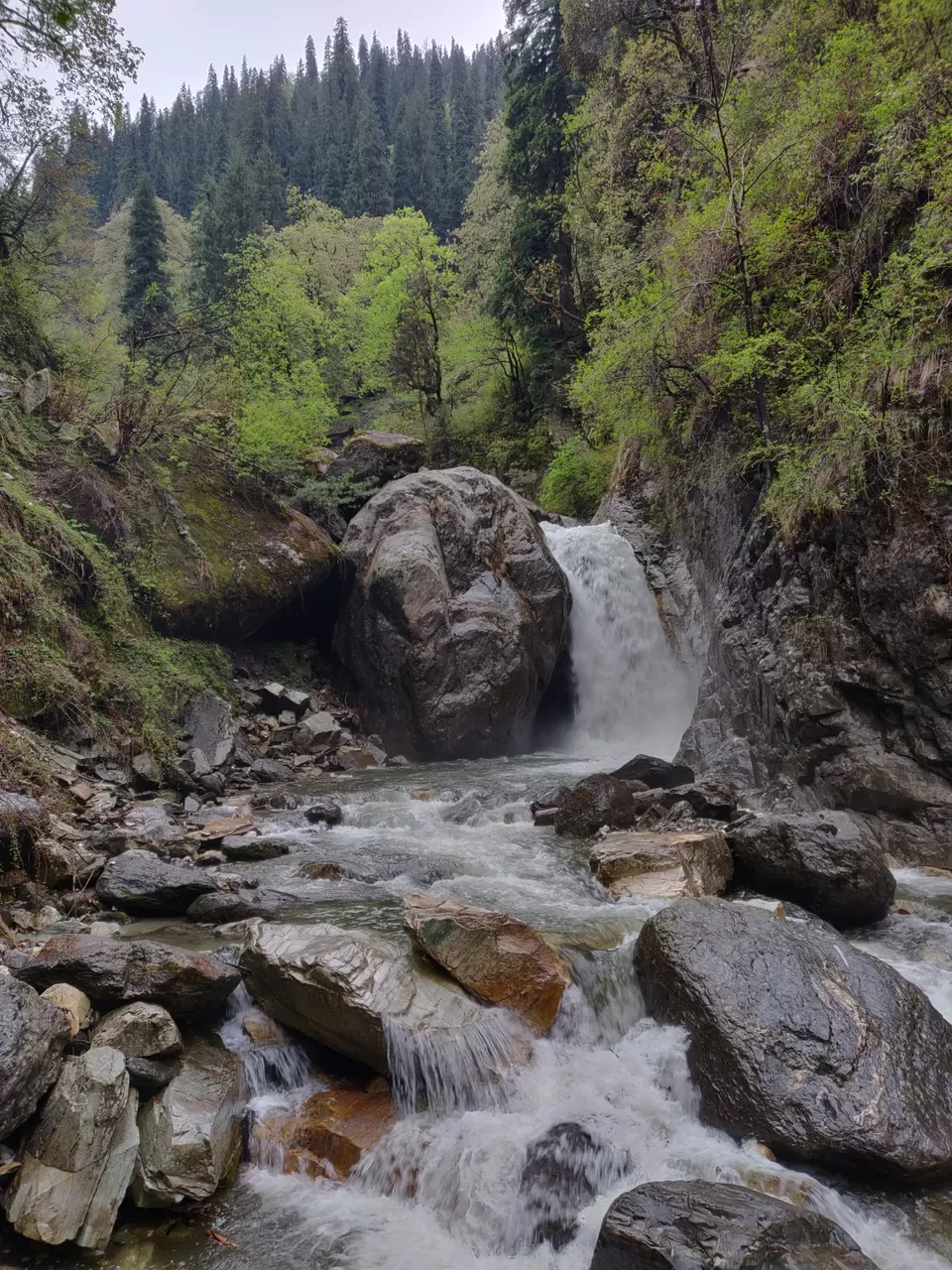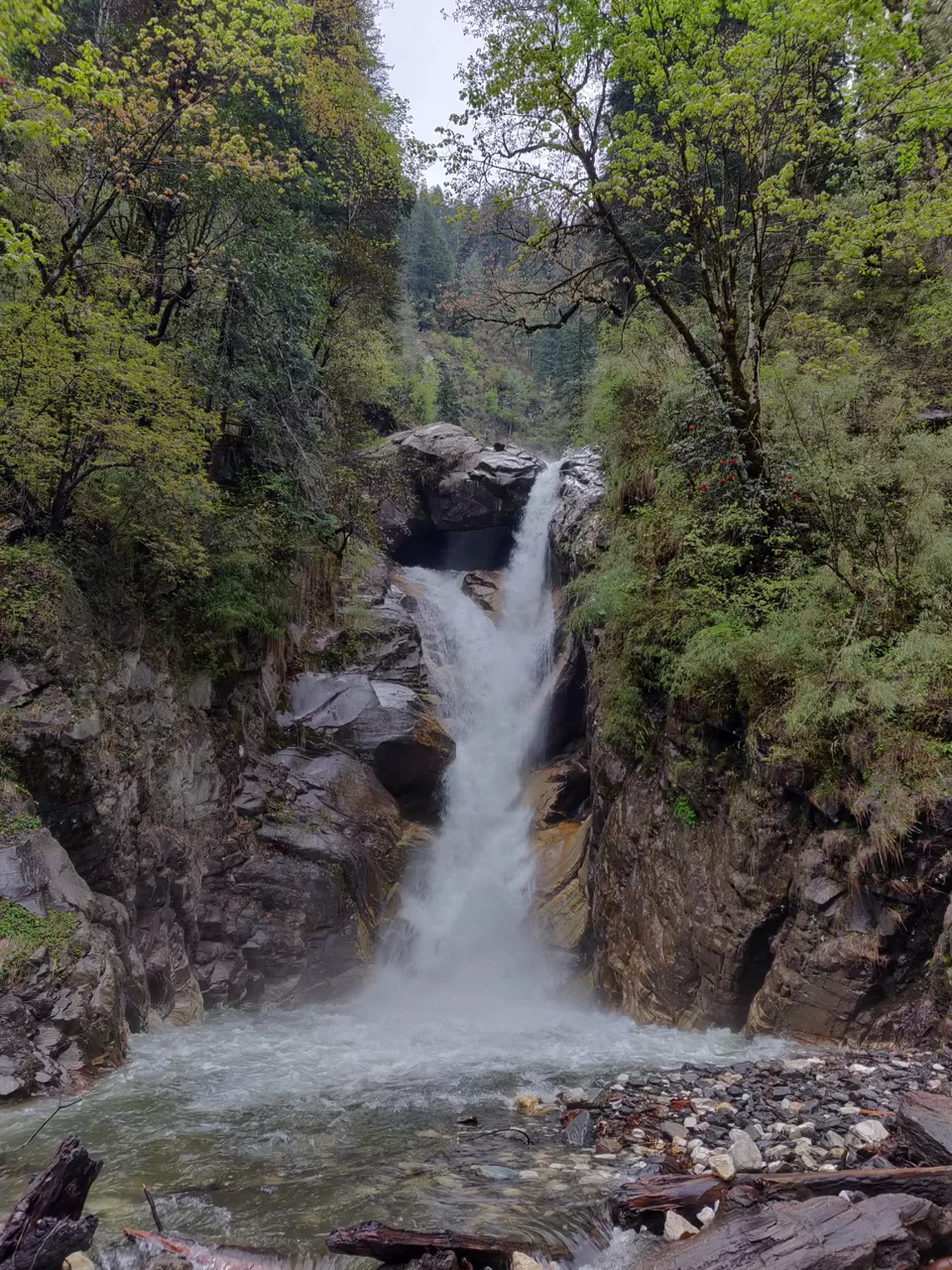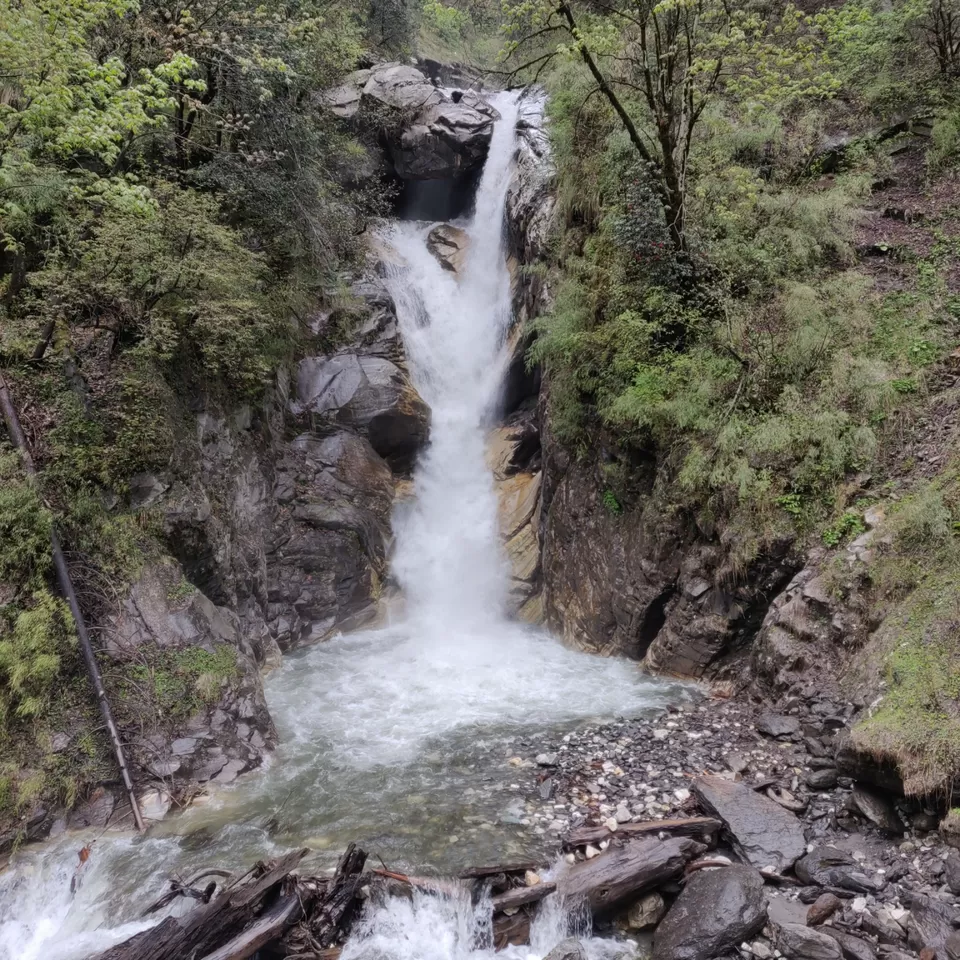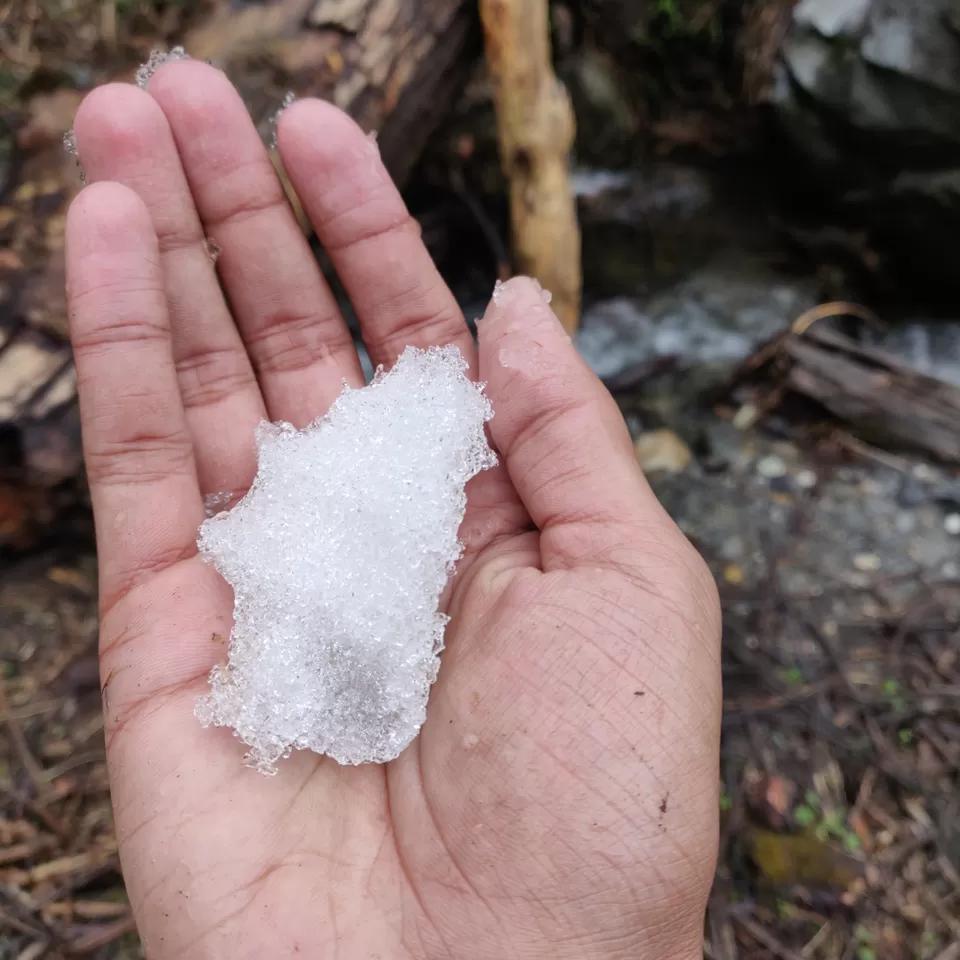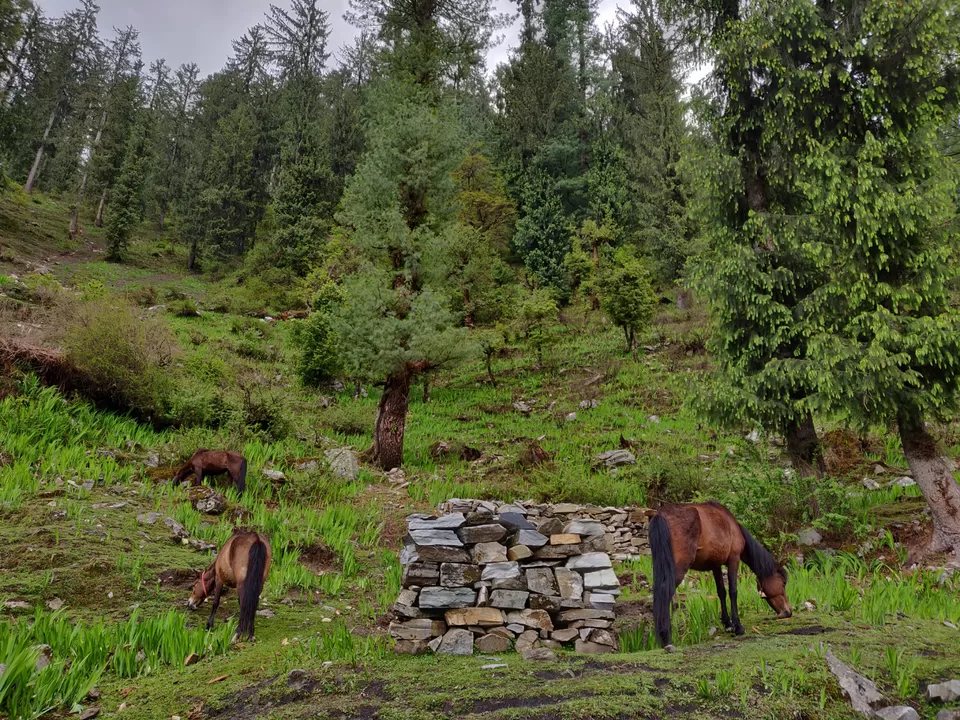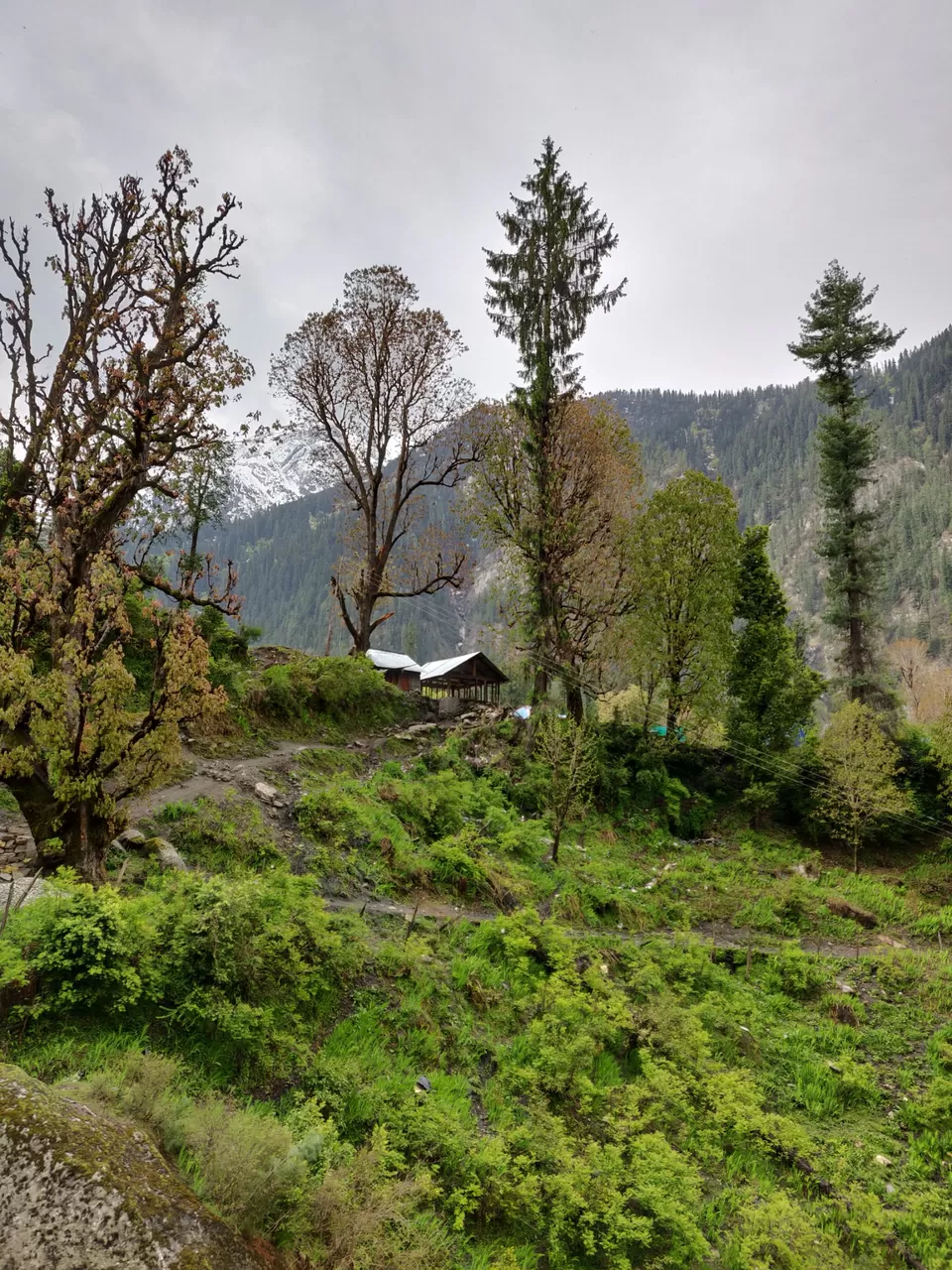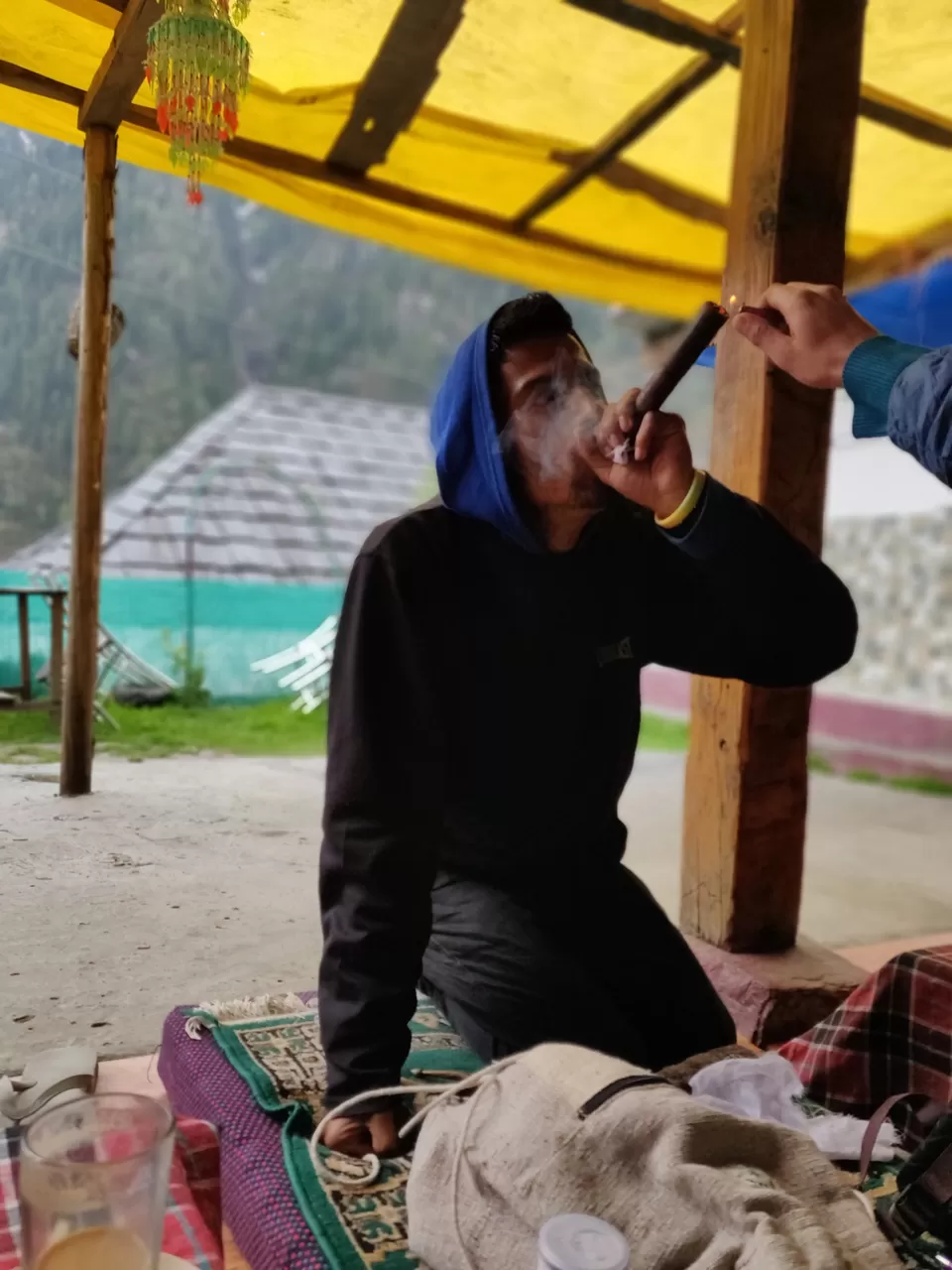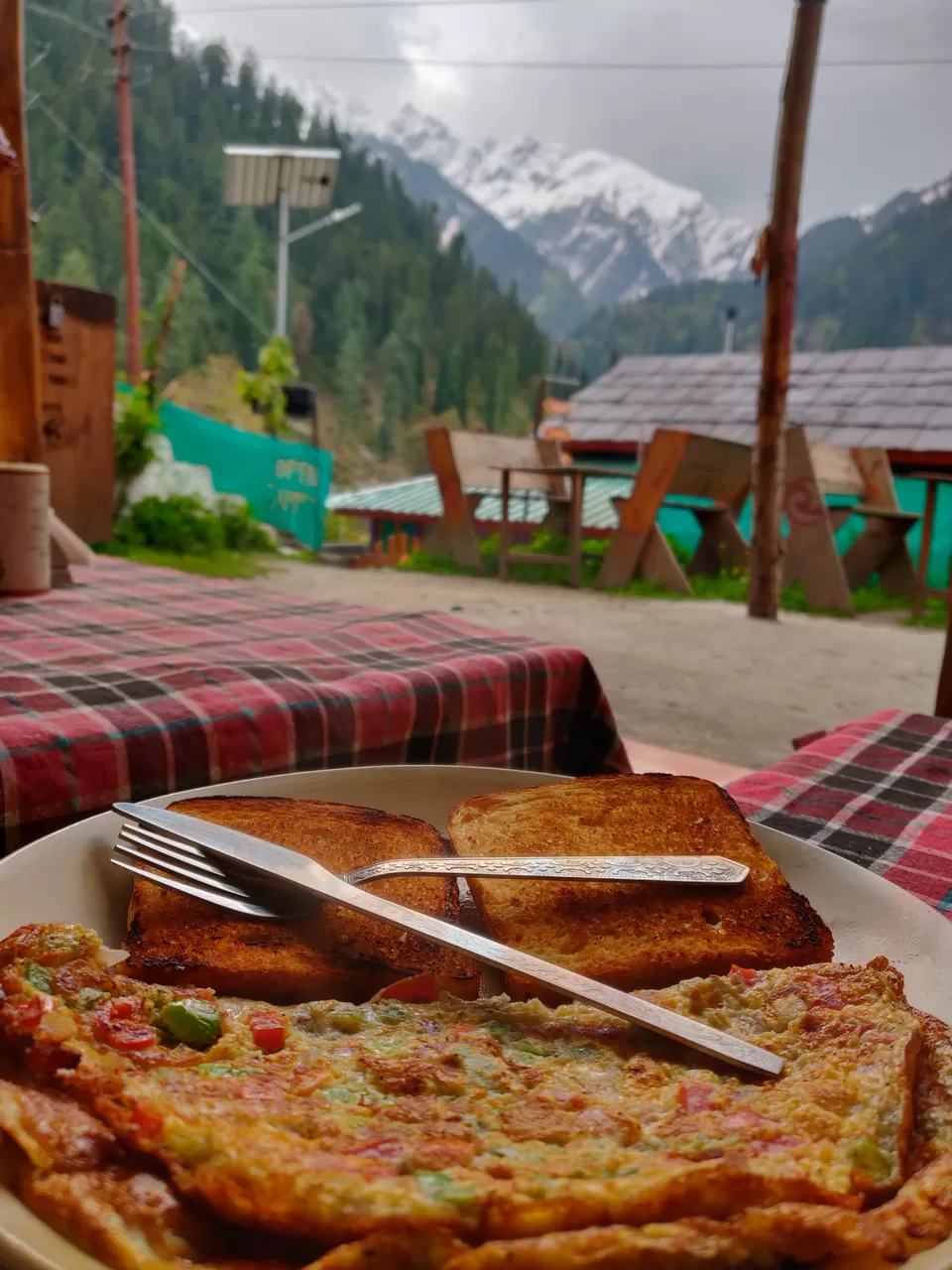 If you are searching for an off-beat trek to a peaceful village through a beautiful valley surrounded by lush greenery, with a beautiful and serene stream flowing on one side throughout the trek and snowcapped mountains in the distance.. then this trek is defenitely for you. GRAHAN Village Trek. I heard about this village from a friend I met at The Hosteller, Kasol. It's not as lengthy as Kheerganga and I hear most people prefer going there but this place gives you more peace of mind, if you want more exclusivity. It's not a very popular trek yet so beautiful and serene. You might find maybe around 30-40 tourists in total, which is just perfect for someone who wants some people around but does not want it to be too crowded.
The trek starts from Kasol and it takes anywhere from 2.5 hours to 5 hours depending on the pace at which you trek. I moved at a decent pace without many stops and was able to reach Grahan in less than 4 hours. The trek is moderate and you defenitely don't need a guide for this as the path is clearly marked. The route is clear and you can find 'X' marked throughout the trek to signify that you're on the right path. I really love rivers, streams, waterfalls etc. This trek takes you through some beautiful spots to sit back n enjoy nature and click some beautiful snaps on the way. Halfway through the trek, you can see snowcapped mountains in the distance which is something else I love. There are two pitstops along the way where you can have your chai, Maggi, omelettes and more.
Once you're past halfway, the trek starts to get steep and narrow. I hear it get very tricky if it rains and thankfully there was no rain on the trek up. At about 3/4th of the trek, you could find a board which gives you directions to reach Grahan and there are two options. One is 'easy' route and the other is the 'thorough' route. The former is what I chose since I didn't know how difficult the other one is, although I was told that it's a lot steeper and rockier than the easy route. Once you reach the top, man oh man.. it's so beautiful with some empty land, couple of houses, and some camp sites. I had not arranged any stay earlier, so I just asked around for a room. People up there are so friendly and welcoming to tourists.
So first, you reach this open land where there are campsites, which is the touristy side of Grahan. Once you move to the Village, you'll find that it's so laid back and peaceful up there. People ask if you need rooms for the night and you can just enquire with anyone to get the room you like and they'll happily help you out. I got a room for Rs. 400 at a locals house, called Thanu's place. The room was decent and spacious enough for two or three. They have 3 rooms in total and a common area for you to chill. There was also a beautiful cafe right next to it where you can have some nice food, sit back and relax. You get decent accommodation here far from any luxuries. You can see the room before you take it.