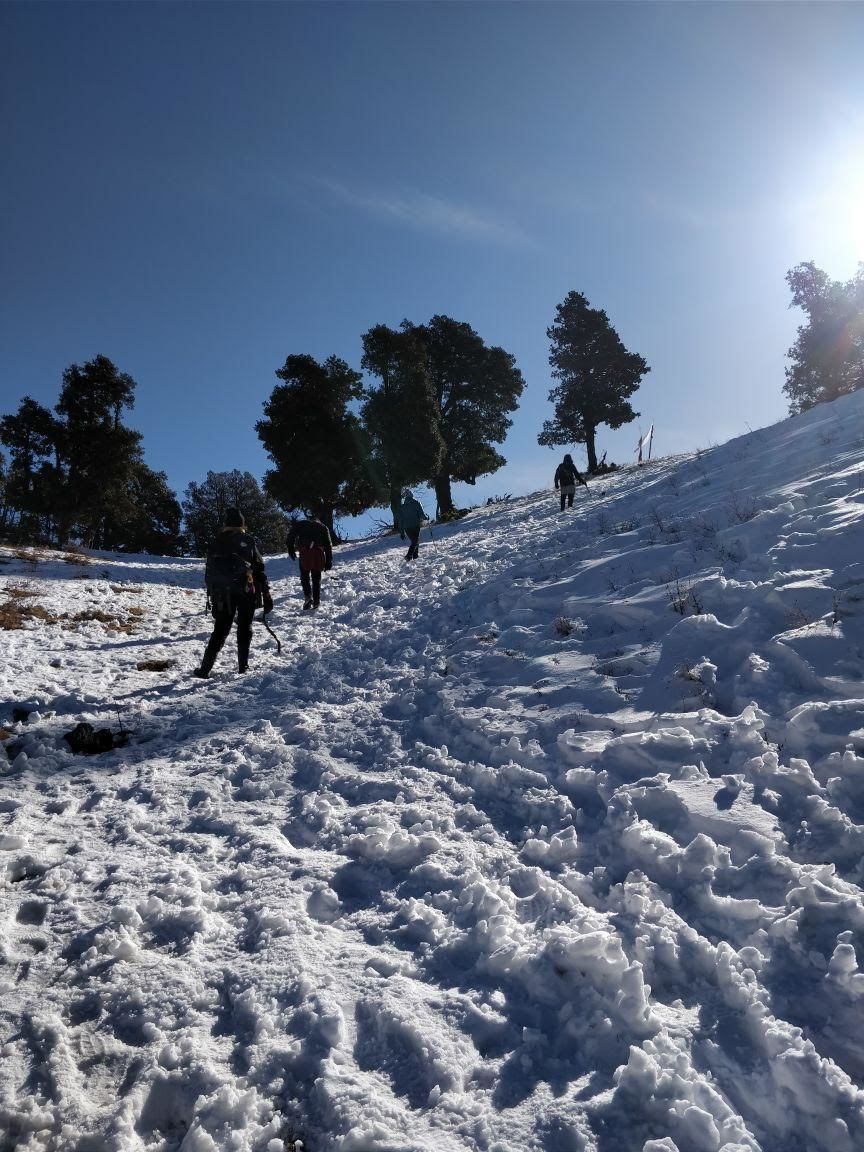 I wouldn't be able to do justice to the first snow trek experience in words, but for anyone who has ever dreamt of it, Nag Tibba is the perfect short trek, specially during winters when most others get closed for snow.
Day -1 Our journey started from Delhi, bounded to Dehradun by train, but oh! came Haridwar, and who could resist the Ganga ghats beaming with diyas and resounding temple bells , the old world charm of narrow lanes of the city and the Poori Halwa at Har Ki Paudi. And before we knew , we jumped off the train, unplanned for connecting ahead to Dehradun, from where our trek had to start the next day.
Day 2- The next day began with an early morning pick up from Dehradun to the starting point of our trek Pantwari, from their began the 15 KM long and almost 9000 ft climb to witness 100 degree view of snow capped mountains.
5 hours of trek and we hit our base camp, the climb was breath-taking and so was the first view from this height, the group was exhausted but more excited for what lay ahead.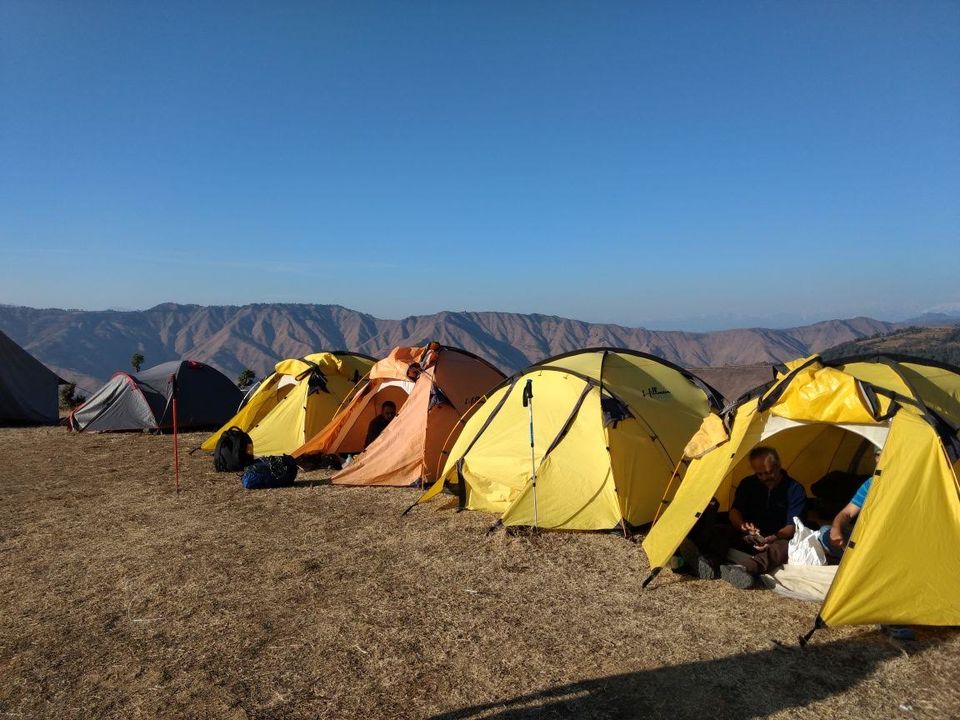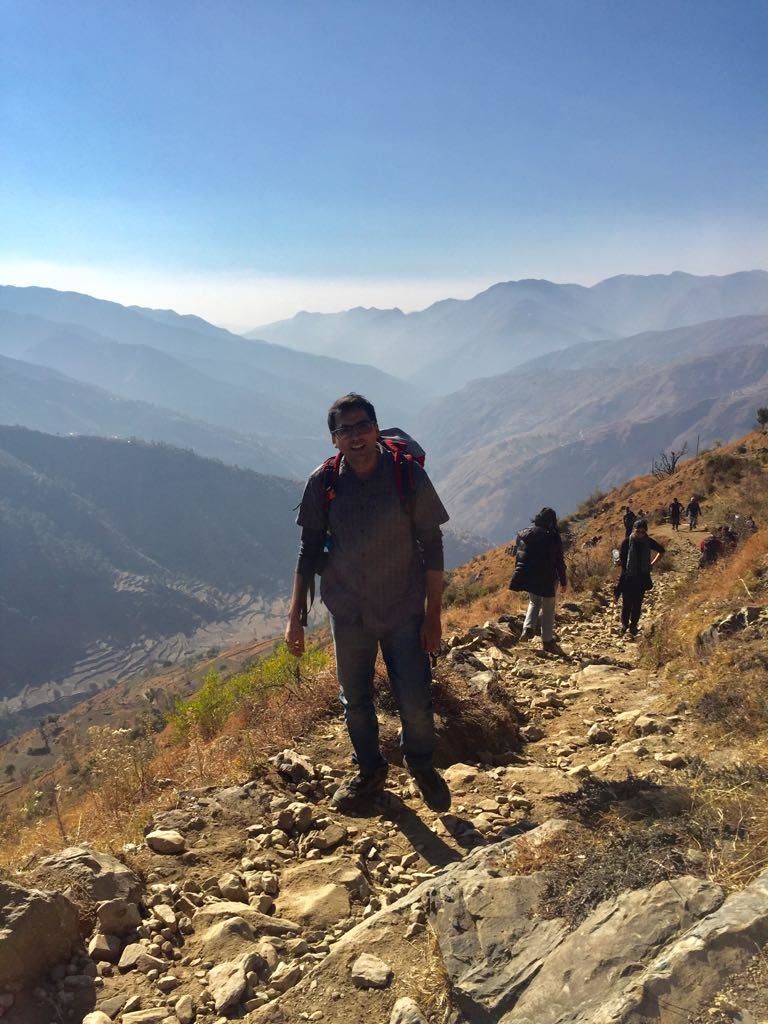 What followed for a late night bon-fire, no, not the fancy noisy bon-fire, a rather quiet one overlooking the most clear sky, deepest conversations and the most beautiful music playing somewhere in the background.
Day 3 - Summit Climb
As excited as we were, the next day began at 3 am on a cold January morning, we started our climb to the summit with torches to guide us - atleast for the next 2 hrs.
A couple of miles more, and cues of snow around! It had snowed the previous night! unexpected! the trek ahead was going to be a wonderland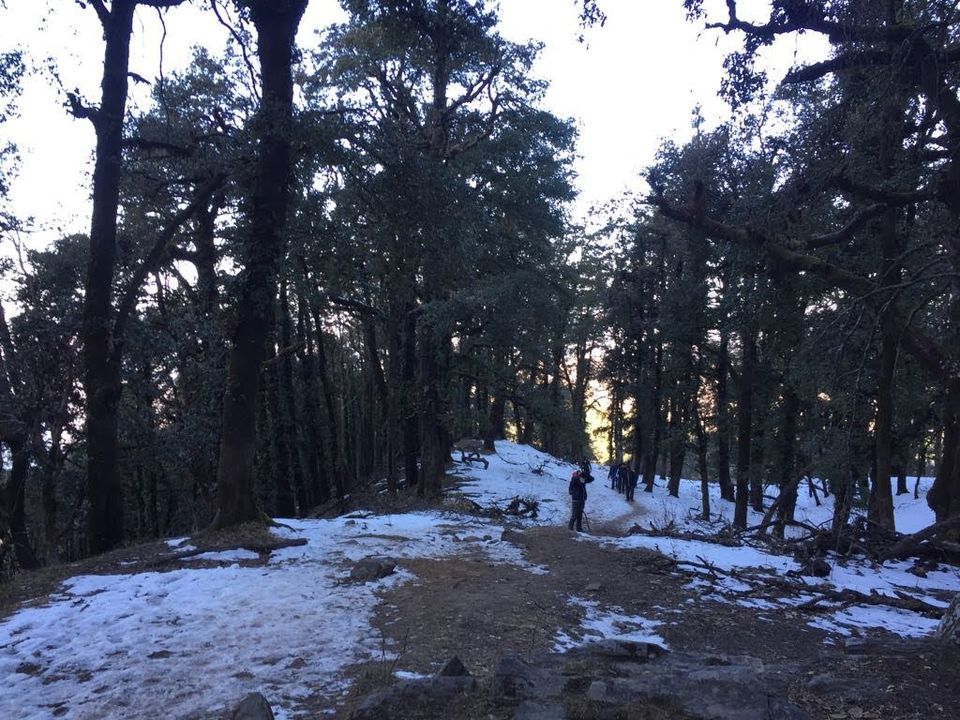 As, we proceeded, the layer of snow thickened, and then, went deep down till the knee. It was challenging for most of us as we began the ascent without any snow spikes attached to our shoes, getting hold of any vegetation on our way for support. Slip- Skid- Get Back on feet!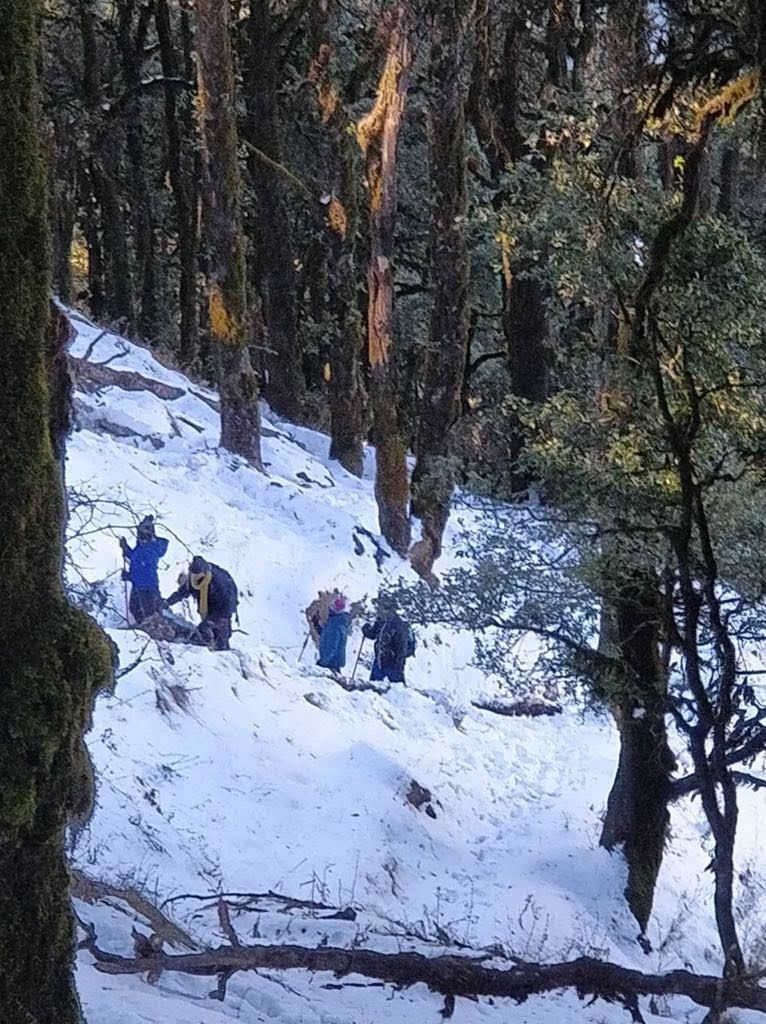 What was to be a 2hr summit climb became 4 hrs soon due to lack of our snow gear, and slow precarious steps. Most of us were just holding on somehow - frozen hands and ice cold feet, all white as far as we could see, not knowing how far ahead or behind our group members were. But soon, we could see the summit! Hell Yeah!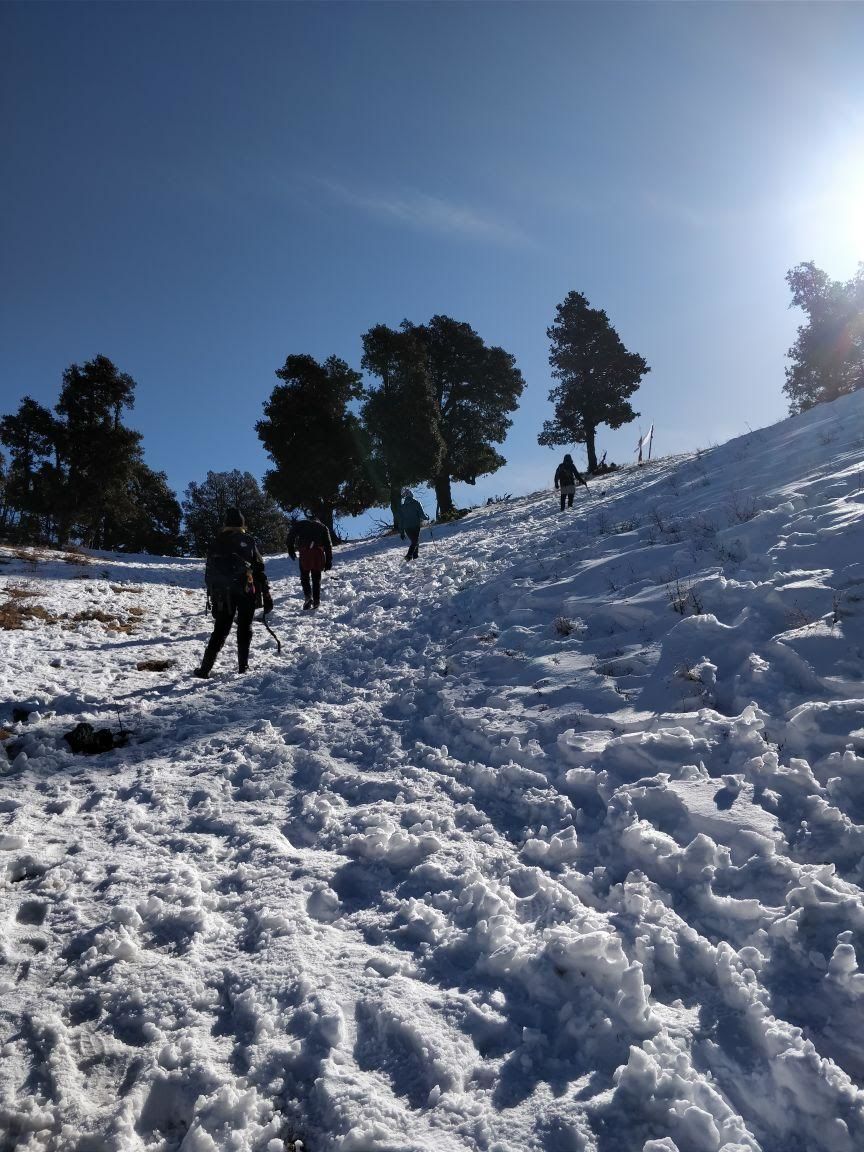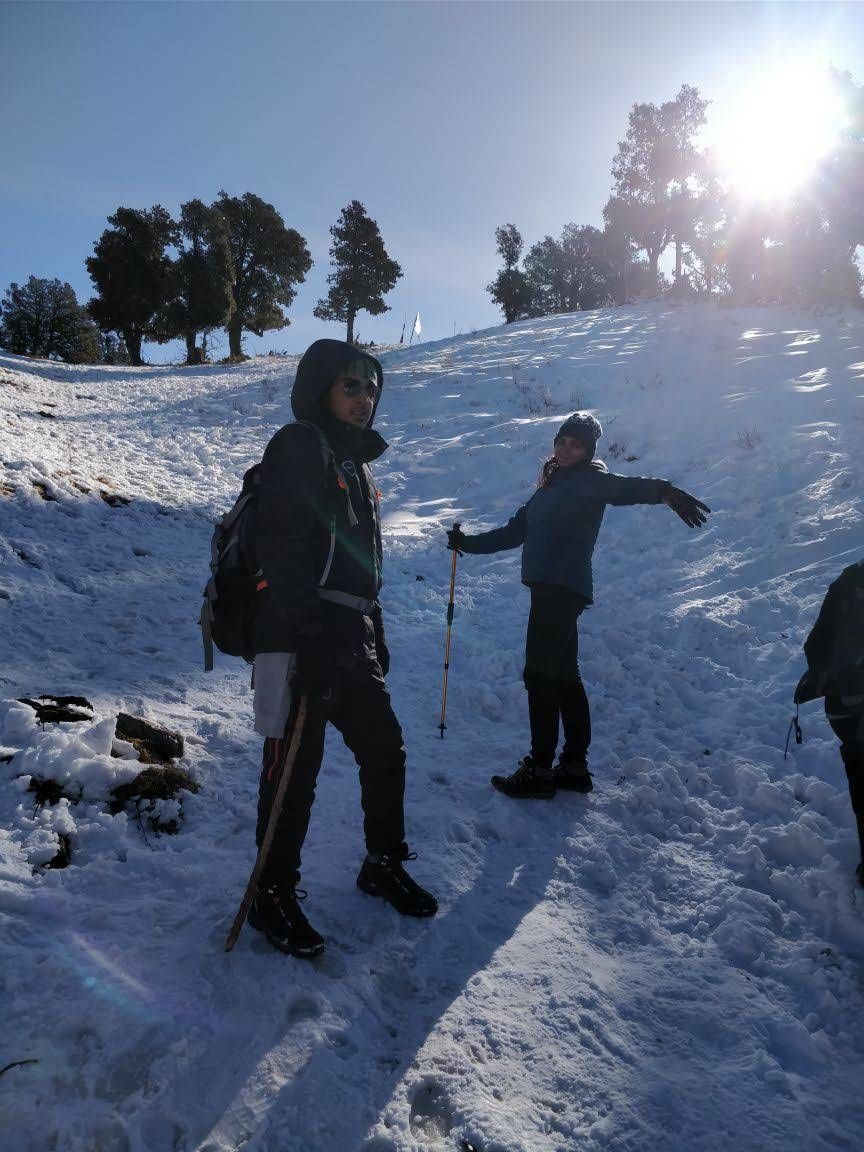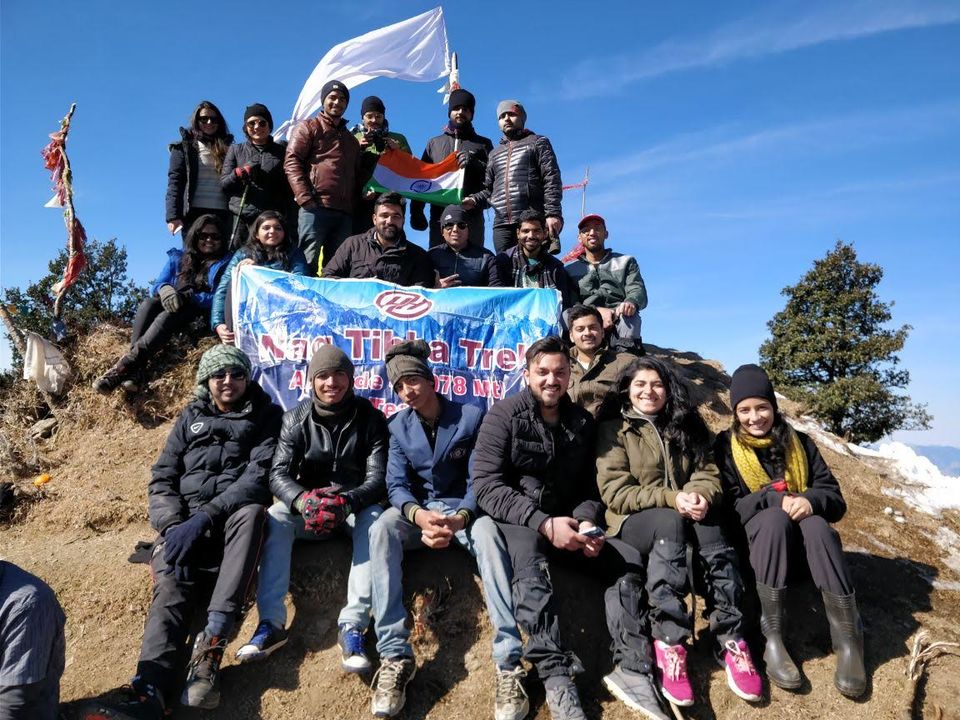 What happened later was no less an adventure, but every second worth it!