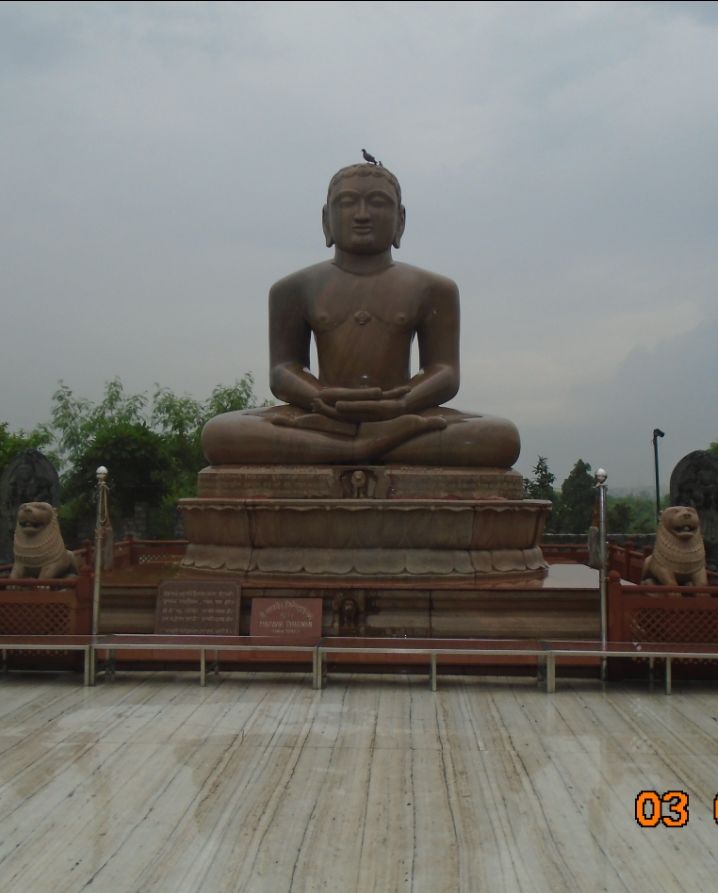 So let's just imagine you are in New Delhi and you want to have a piece of its grandeur and history, so you visited the regular sites such as Chandni Chowk or the Tombs of medieval sultans or the grand Red Fort to experience Delhi. You did good, you followed your itinerary and made a cursive roundabout of this grand city but wherever you go,one thing you find common here, that is the ungodly amount of people crowding every lanes and streets of this ancient city. Whether its the narrow lanes of Chandni Chowk or the ancient walkabout of the Mehrauli village,you will find people gathering around and about every corner of your spatial existence.
So let's say you wanna take a break , relax a little, rejuvenate or get some spiritual refreshments to your soul, what would you do to make that happen?
Visit a temple or a mosque,well you can but you will find that those Home of Gods are anything but secluded and quiet. So now what,
there is one very unique place in the maze of this city that has been secluded enough to give it something of a unique identity and atmosphere for itself. The place is, Ahinsa Sthal. Located just outside the Qutub Minar complex , this amazing little abode is a Jain temple. Easily accessible to the public,this place is a gem to any visitor. The monastery is situated at a hill which is considerable high enough to give you a 360° view of the South Delhi and mehrauli area. You can see the Qutub Minar and Adham Khan's tomb from here, and you can see the horizon of this city too.
Generally,the best time to visit this spiritual site is any day but monsoon days are preferred because of the colder climate of the region.
The site is not very familiar to the tourist,you can easily give yourself some time and rejuvenate here,maybe finding something inside yourself while at it. Maybe a couple hours break from the hustling and bustling of this city can do wonders on your experience of this larger than life city of Delhi.