Sonapani is a small place situated in Nainital district of Kumaon division, Uttarakhand. It is approximately 70 kms from Kathgodam near Satoli village. It has a good road connectivity from Kathgodam/Haldwani railway stations and the entire drive is through dense forests of pine and deodar trees providing beautiful views.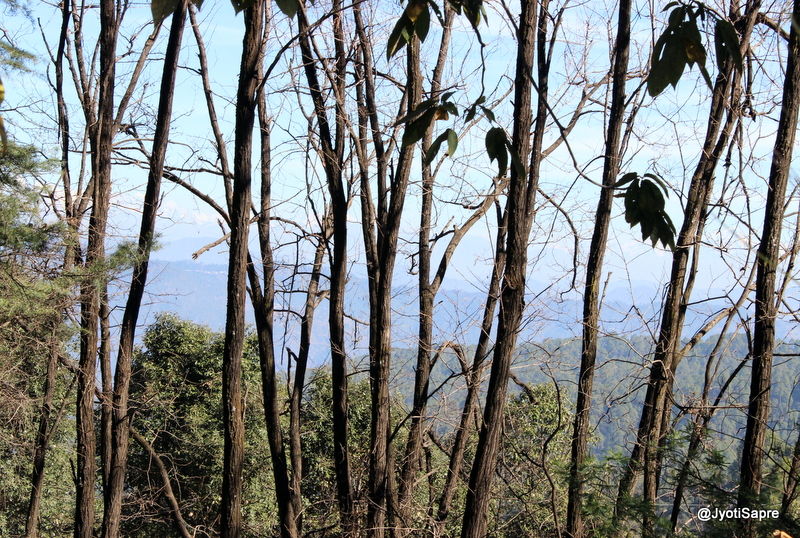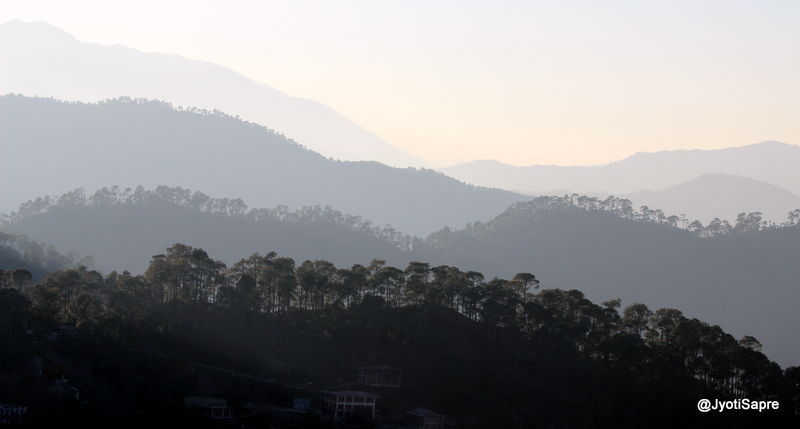 Himalayan village is a 20-acre property in Sonapani, consisting of beautiful orchards and offering stunning views of the greater Himalayas. There are 12 cottages present at 5 levels, each cottage offering beautiful views. You can choose the cottage depending on your privacy options or willingness to walk to the main dining area which is located at the topmost level! Beautiful trees and flowering shrubs adorn the entire property. Each cottage consists of a single bedroom, a bathroom and a porch where you can relax in the sun, read a book or simply laze around doing nothing. All the food provided here is organically grown in their own farms and arranged in a buffet. You will be treated to a delicious kumaoni cuisine.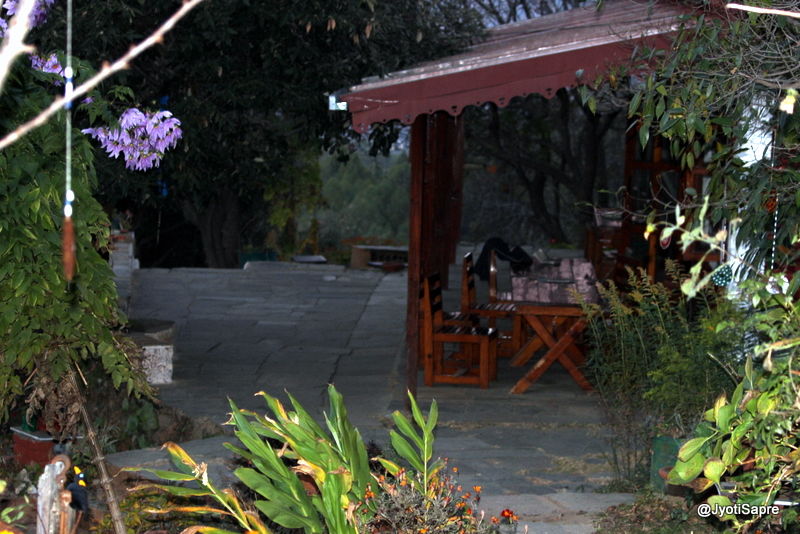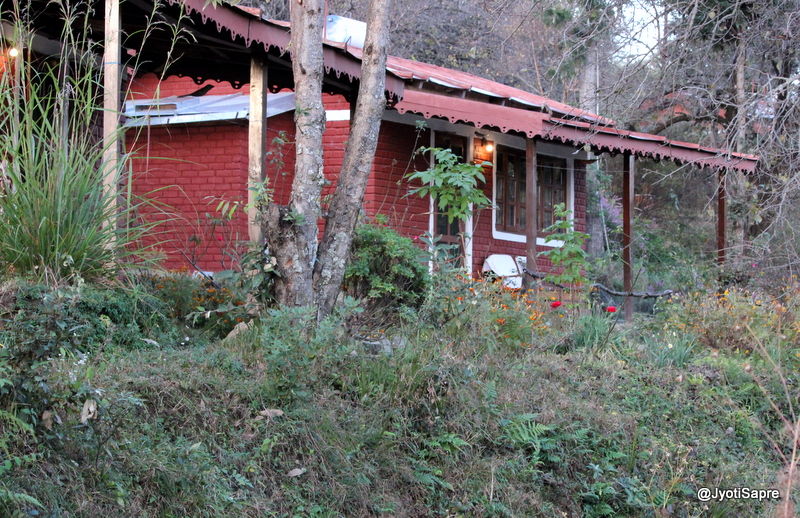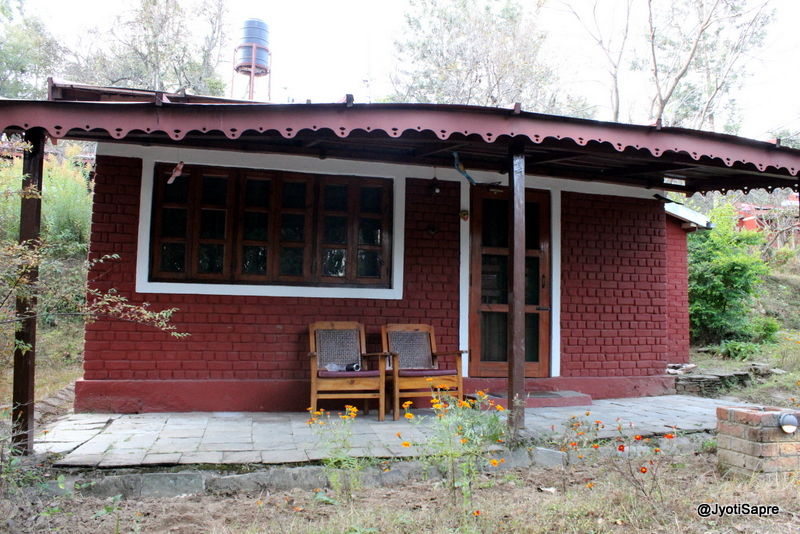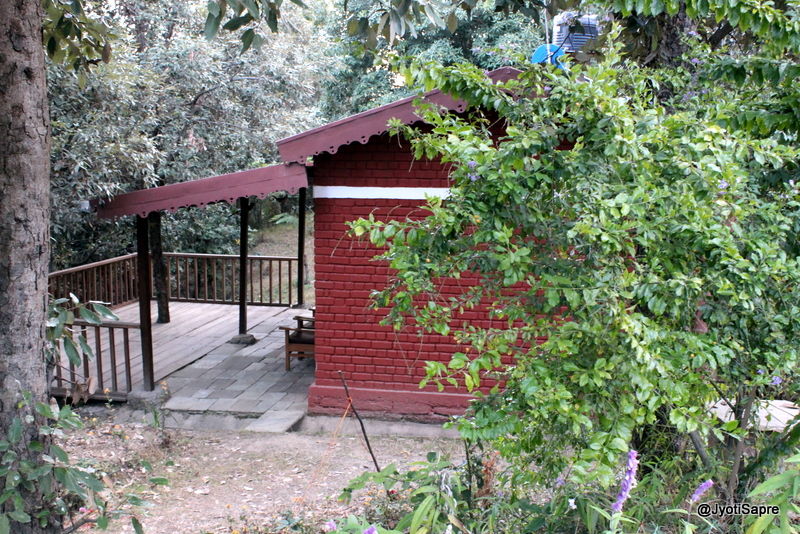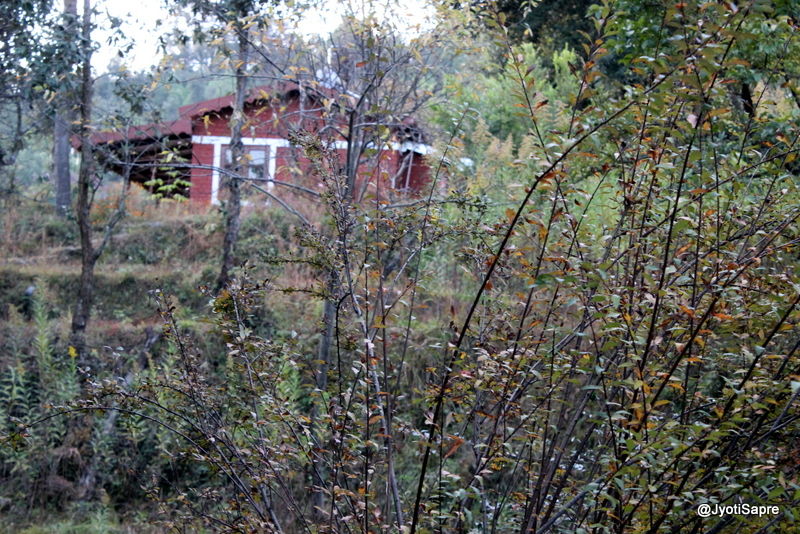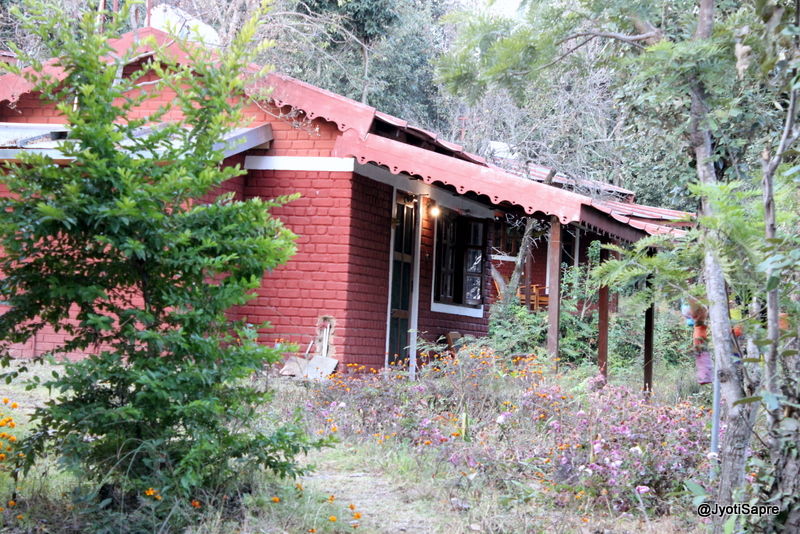 There is no television and wi-fi here so we are totally in tune with the nature. You can go for short walks in the forest and explore many walking trails nearby or enjoy the views of snow clad Himalayan ranges like Chaukhamba, Trishul, Nanda Devi – Sunanda Devi and Panchachuli peaks. Also there are a few places where you can drive and have full day or half day trips like Mukteshwar, Jageshwar and Kapileshwar. There are a couple of local shops where you can buy good woollens and contribute to the local economy.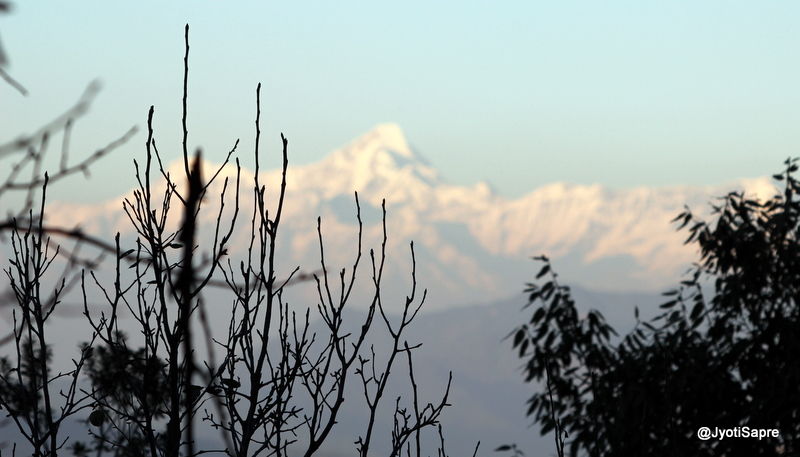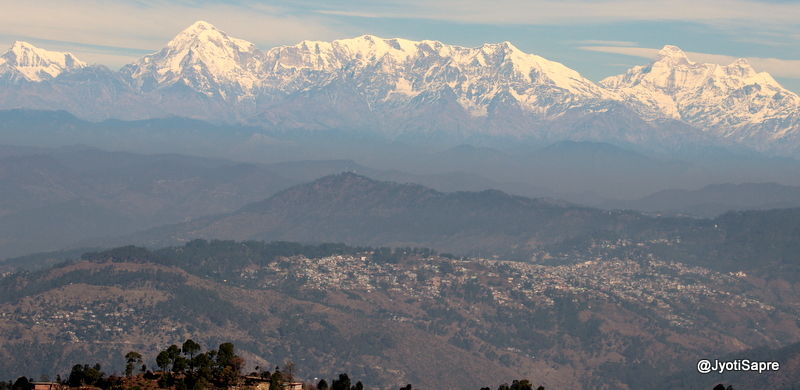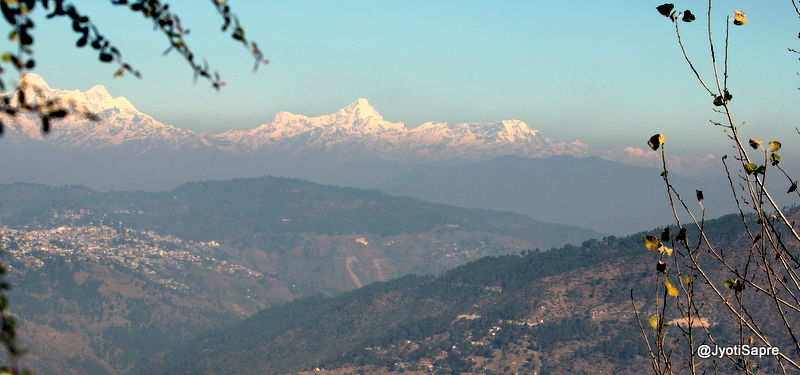 Many variety of birds can be seen here so it provides a good opportunity for birding. Tits, Himalayan Bulbuls, Redstart, Black headed Jay, Drongo ,Jungle myna, Laughing thrush were seen.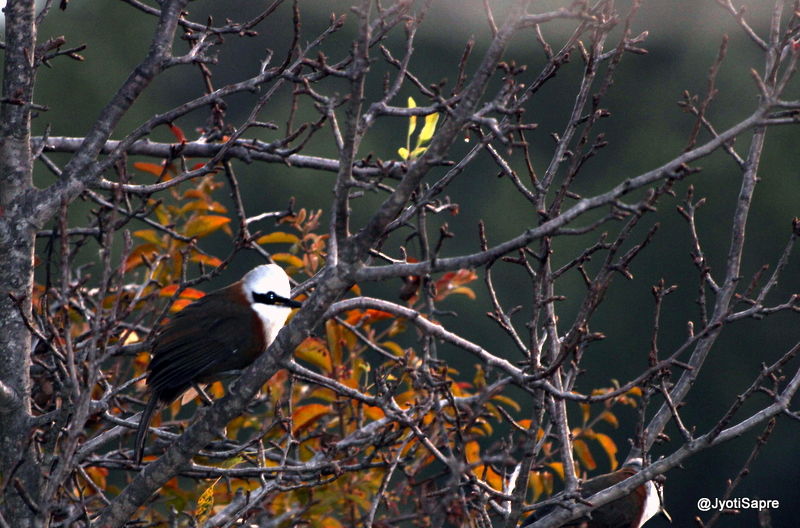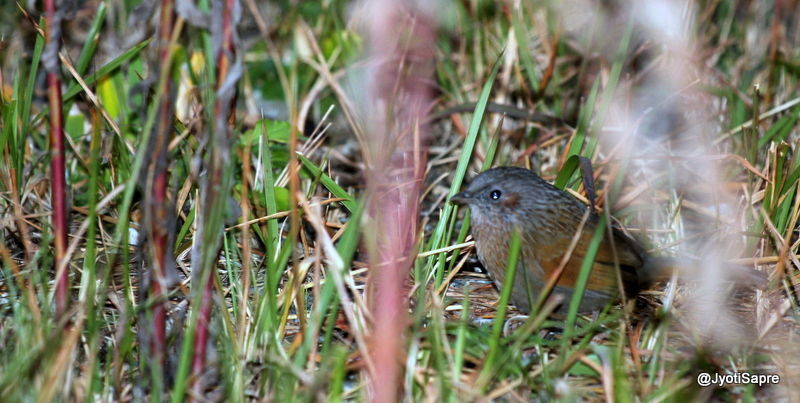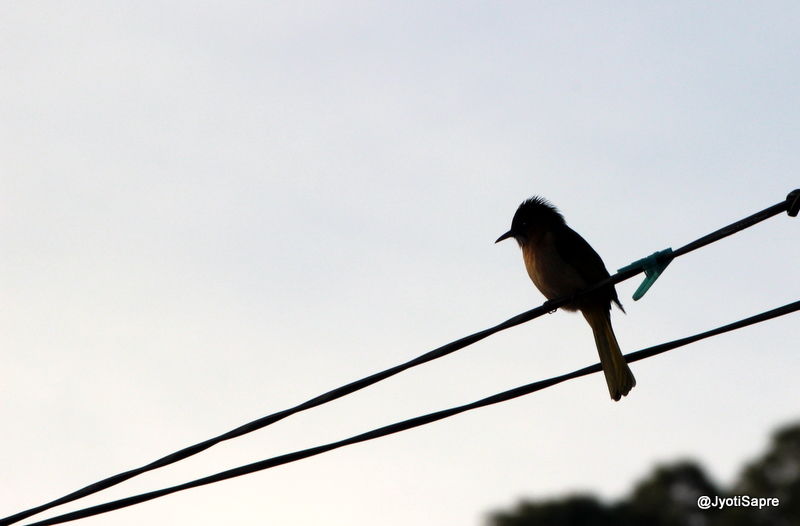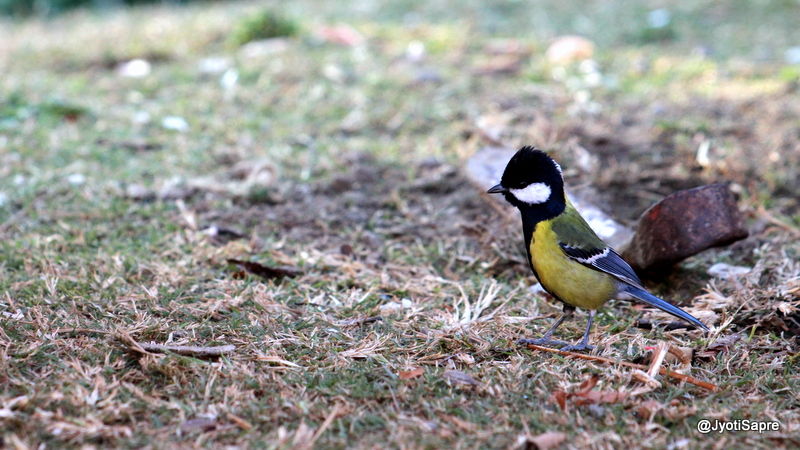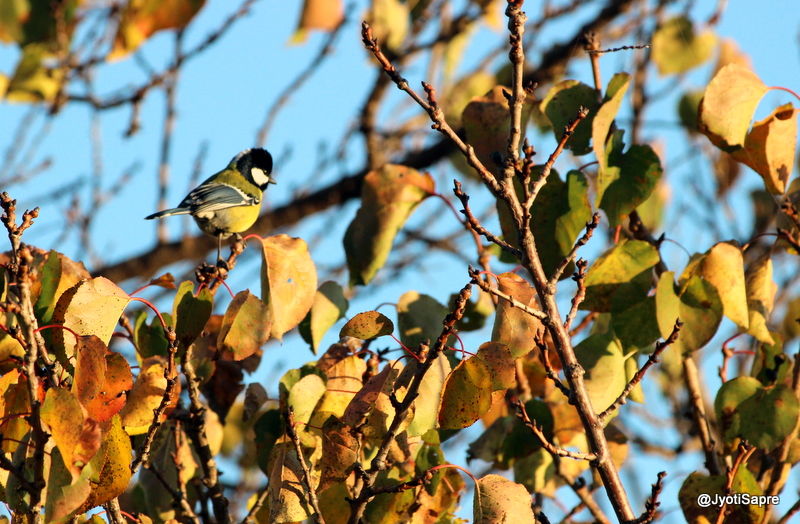 I visited this place in late November which is autumn here. The temperature is pleasant during the day and gets chilly during the nights so you need your woollens. Layering is the key to survive in the mountains. This place is full of fruits during April to mid June so each season has its own charm. This place is ideal for those who want to relax away from the usual hustle and bustle of the commonly visited places in the mountains