Last year 2018 December, me and my friends were planning to go to some icy-cold places where we can relax and enjoy the taste of chilly snowy surroundings. I have heard about a place but not so familiar. My friend suggests us to go to Auli, Uttarakhand a Himalayan Ski hill station surrounded by Nanda Devi, Nar Parvat mountain and beautiful Oak forest.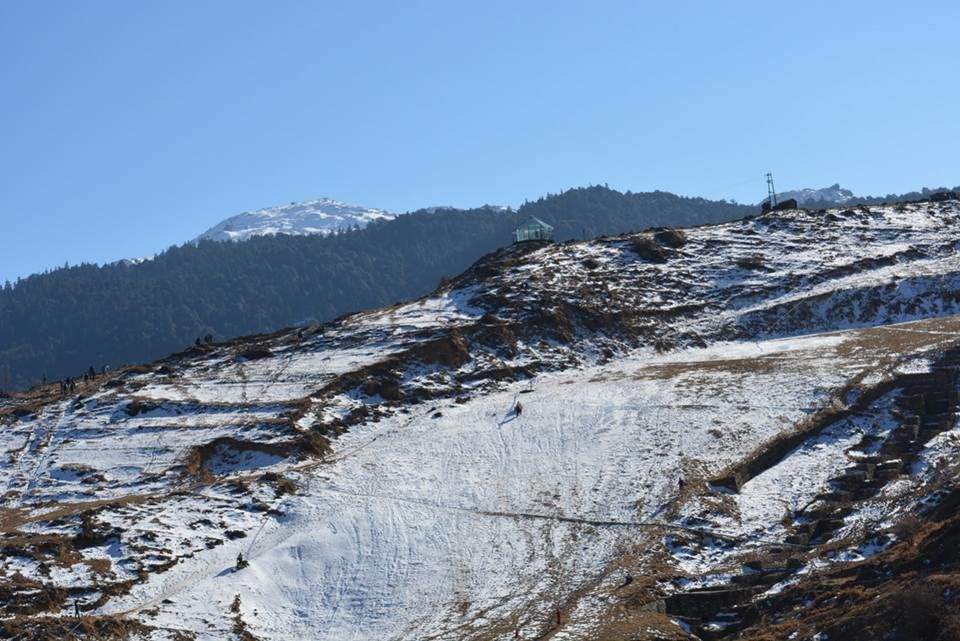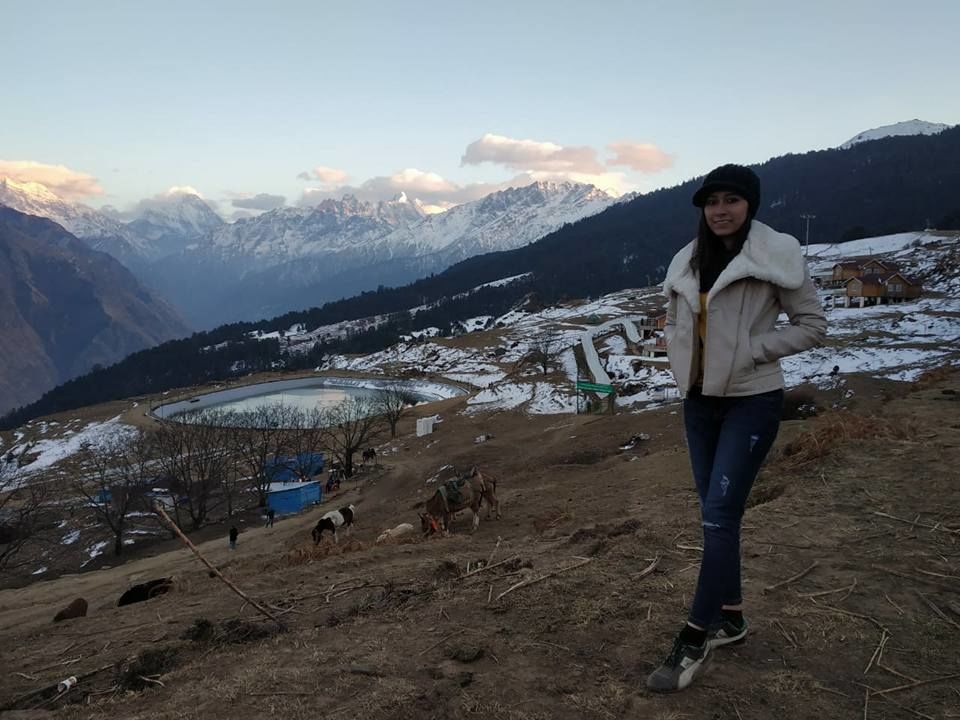 As the place is famous for winter destination and skiing slopes, so the best time to visit Auli between December to February for adventure lovers. when I was there I didn't get that much snow but it was too cold, I also noticed so many people were there to visit for camping but I personally feel for Camping in Auli, you can go there at the time of summer.
We started our journey from Delhi at night 8PM on the 28th of December by car and next morning at 4am we took a hotel in Devprayag to rest after a long drive, Dev Prayag comes after Rishikesh, a Sangam of Alaknanda and Bhagirathi river Shows a beautiful view, looks great from the hotel. The next morning after breakfast we set out further. From Devprayag to Auli it is almost 14 hrs and the total distance is 508 km from Delhi to Auli via NH7.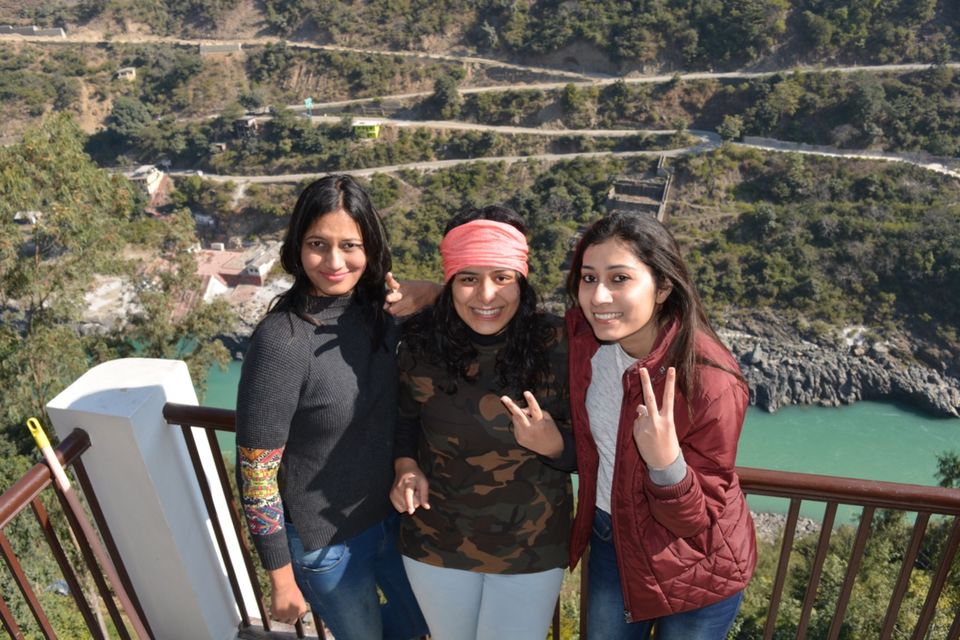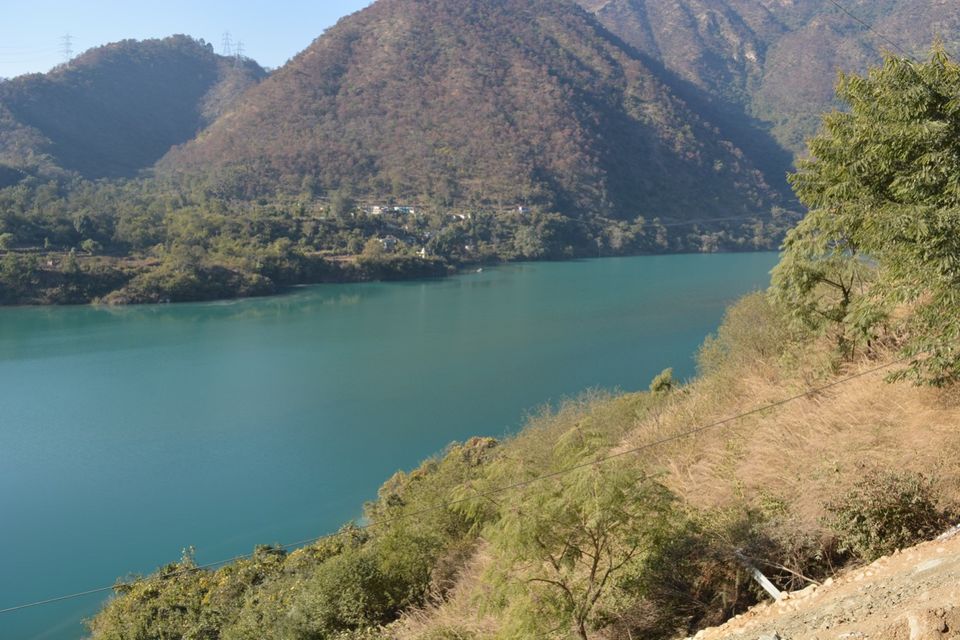 Uttarakhand is all about nature. While traveling by car, I just enjoyed the beauty of nature It is so beautiful that I think someone has painted everything with a puff. Sometimes It seemed as if the mountains and the rivers were with me. The sun's face is visible from the middle of the mountain, It was a great scene altogether.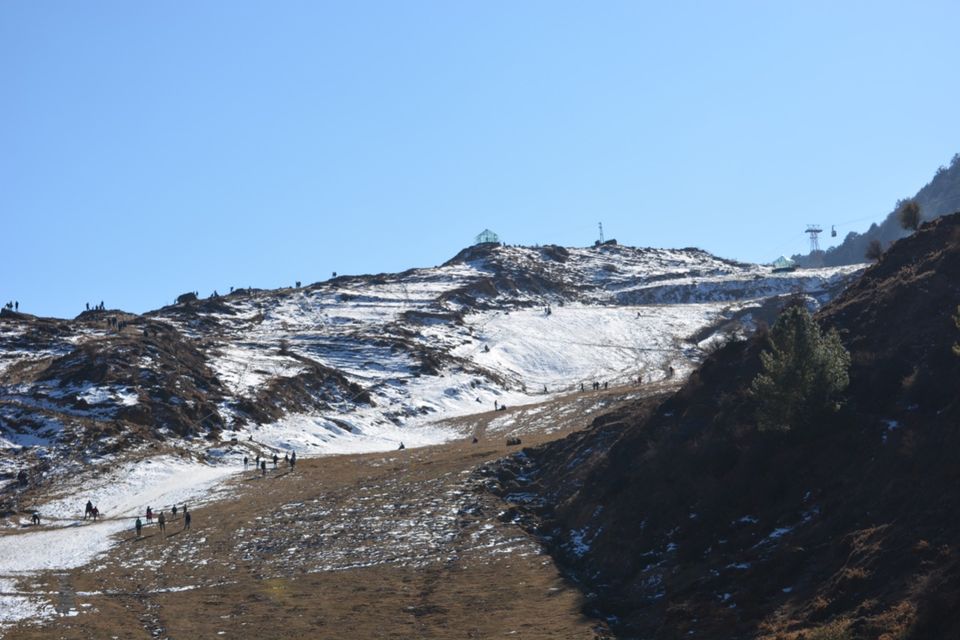 That night we had to take a hotel at Pipalkoti 20 km from Joshimath because our destination was still far away. We had a lot of fun that night and this place was so cool surrounded by mountains and some house around. I have a detail of the Hotel, Sudarshan Palace and the contact number is 7500302065. It is a very good hotel to stay in.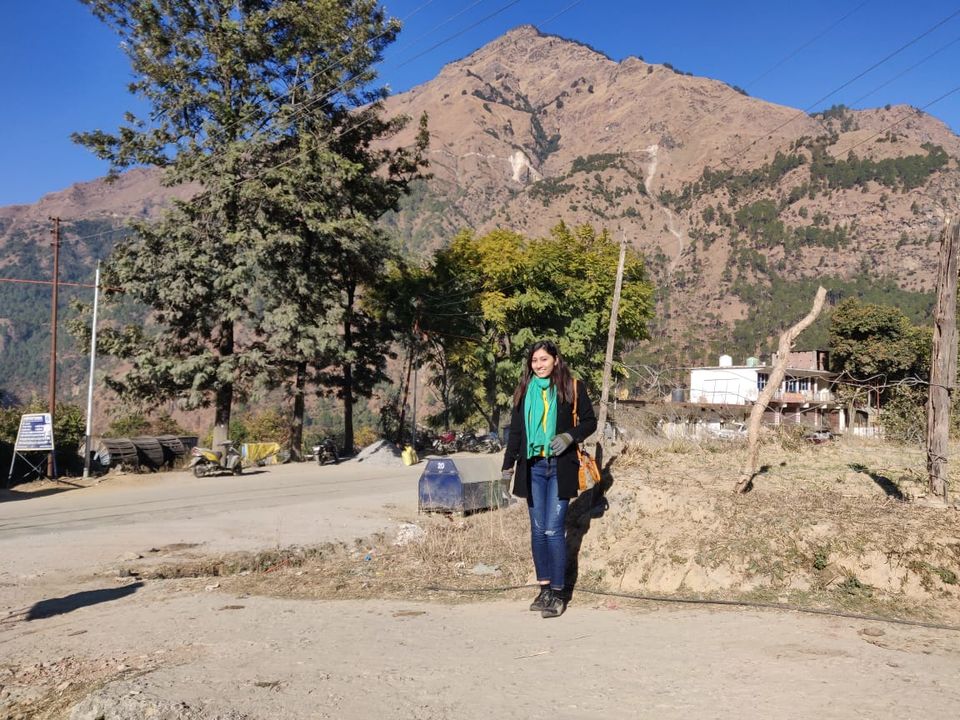 Next morning we reached Joshimath, Auli. After reaching there, I was just amazed to see the view, I was thinking like I don't want to go home. As I said earlier Auli is famous for SKI Point, so we were just waiting to reach there. If you have a personal car, you have parked there at Joshimath.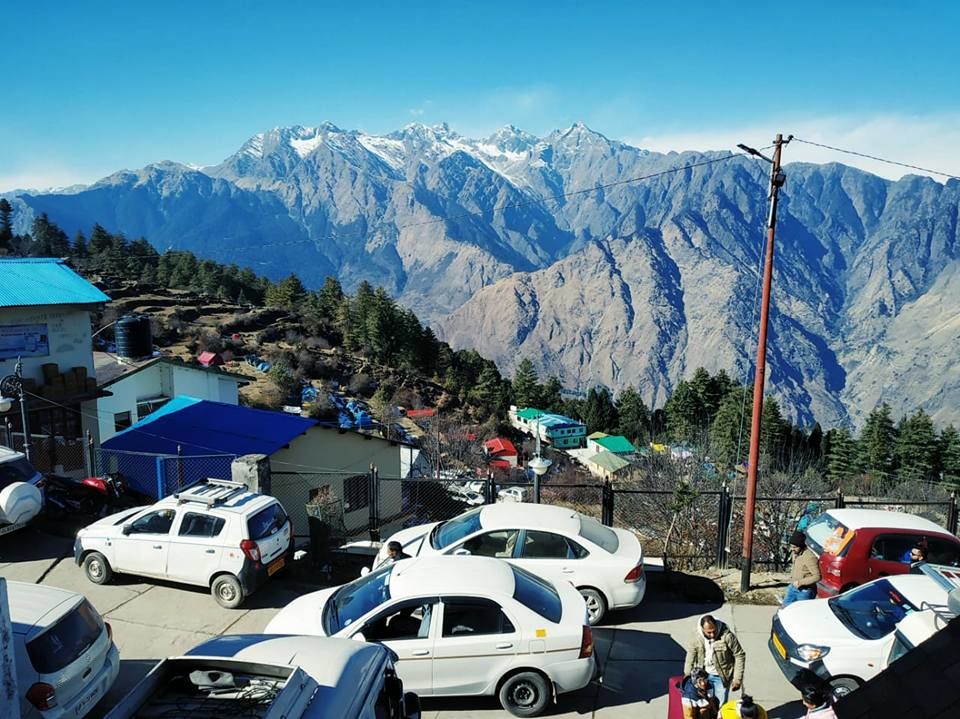 From Joshimath to Auli there is two option to reach, one is by trekking another is a Ropeway. We took ropeway and the cost is 200 each. Where the ropeways are finished, an artificial pool is there, in winter it is covered by snow but we have not reached yet, from there we boarded the mule and reached the destination. Here I want to suggest you just go by yourself, please don't board mule because the ride was very much scary. Roads are very rough, covered by snow and slippery too. That 20 min journey made my condition worse.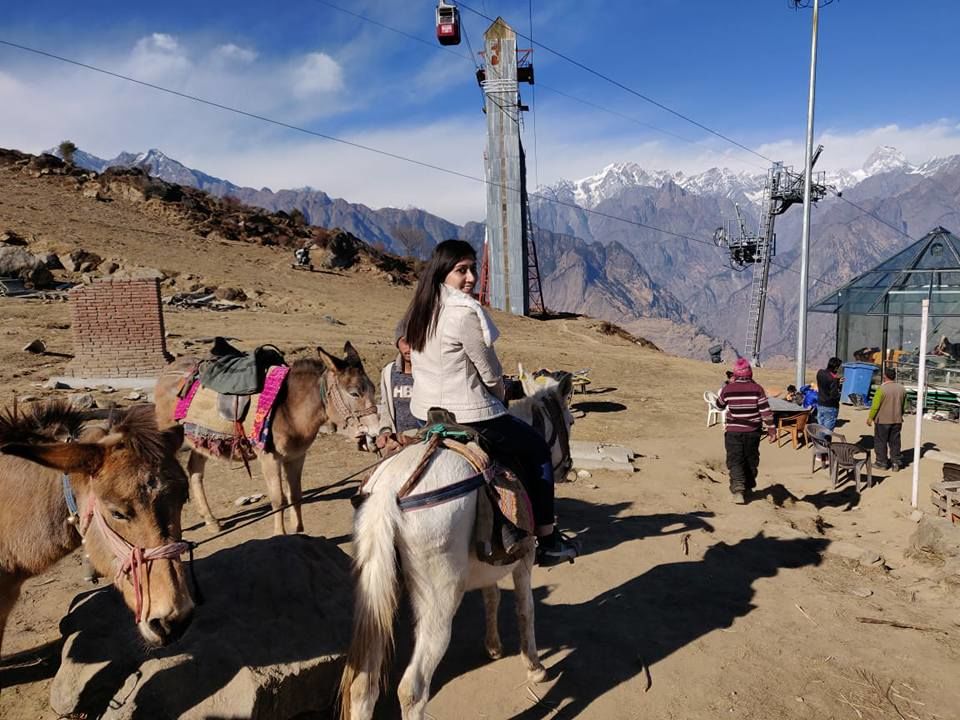 Somehow we reached the Ski point, already I saw many people before we were there, I was so excited and scared too because I was going to experience it for the first time. You can rent ski, poles, and bindings and boots from there. So we started, after two to three times I realized and said to my friends "I cannot do it anymore", but it was a great fun together.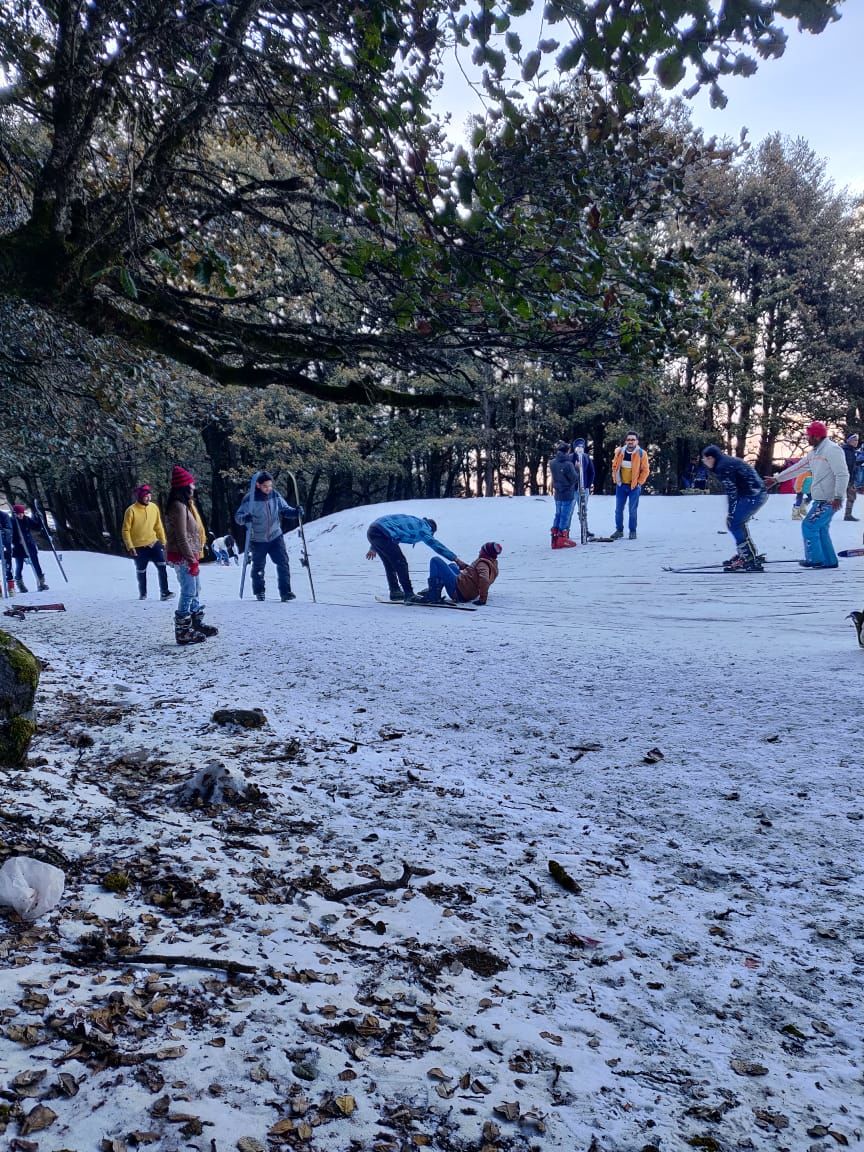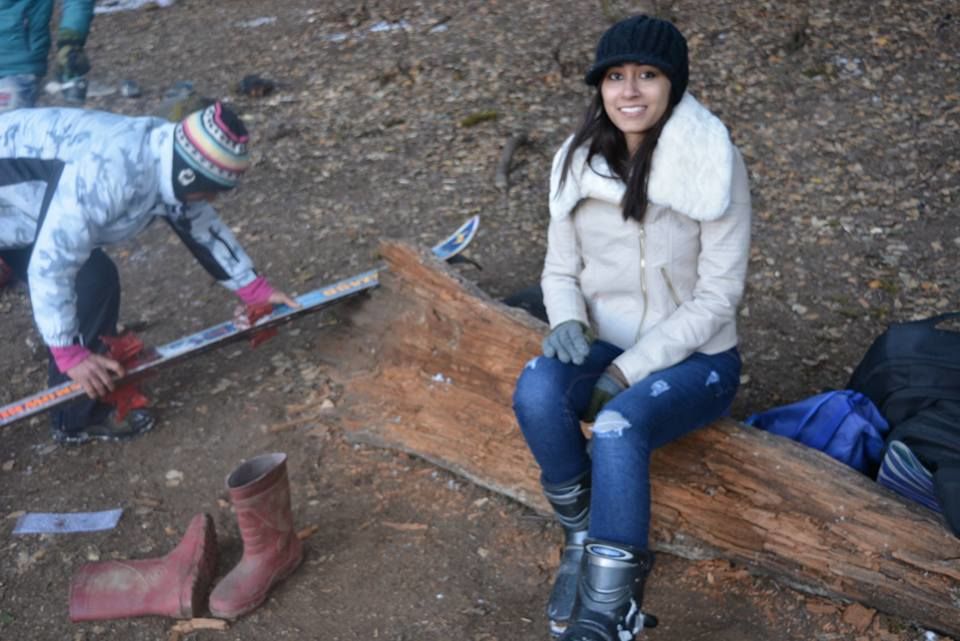 Now when it comes to expenses, my budget was 5000 for four days and it was sufficient for me, here this is the plus point when you travel along with group so the money will be divided and the cost is less.
On the way back, we talked to many local people and asked them how they live to survive in hilly areas.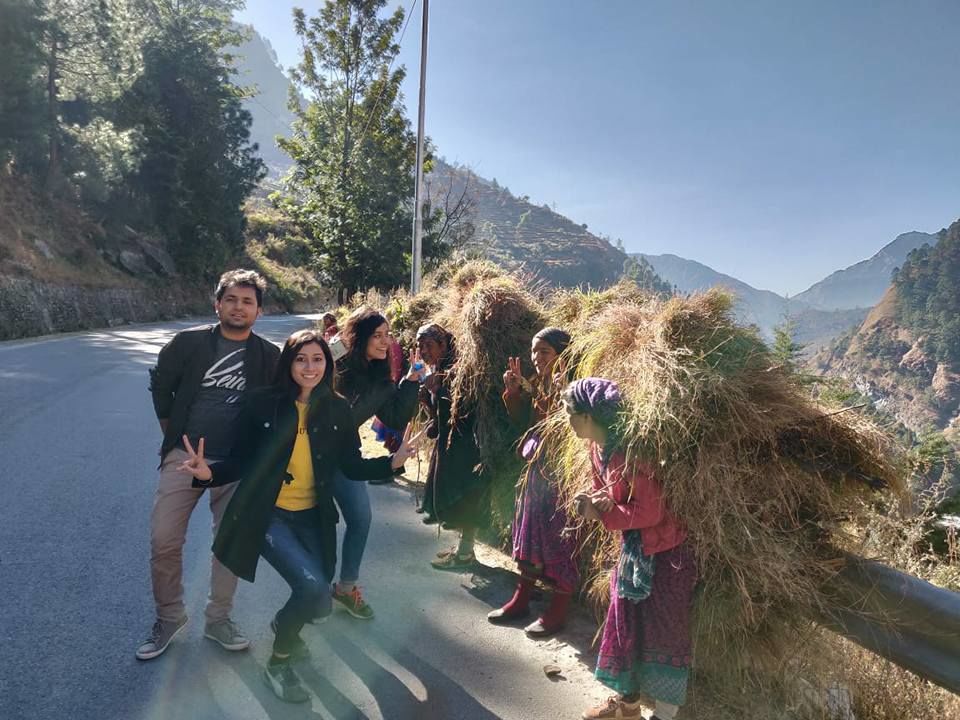 If you like my blog, please comment and share your opinion ????