It had been quite some time since we went on a trip and girls wanted to play in the snow, real and unadulterated beautiful snow. Last year girls went on a girls only trip, Laks friends from Kerala was planning a trip this time and they had only one criterion which was everyone wanted to play in snow :P. Step 1: Created Whatsapp group and started brainstorming about places. Budget, the main constraint which made things difficult since flight charges from Kerala/Bangalore to Delhi was not cheap. I started searching for places other than those obvious ones where you will be stalked by guides, photographers, salesmen and everyone else spoiling the moment.
Shortlisting the Destination:
We wanted to go to a less known but a beautiful place with less adulteration and Auli was the choice. Auli is approximately 500kms from Delhi and the best mode to reach there is by road, in fact, the only way to reach there from the airport (Dehradun) or railway station (Rishikesh or Dehradun). When I checked the budget it looked like a good deal. Place, dates and other logistics were finalized. We started our journey on Friday early morning( 4 am) from Noida and reached Rishikesh by8.30am. Since it was a less foggy morning, the journey till Rishikesh was pretty easy and beautiful. The actual journey begins here, roads winding over the hills with hairpin bends and unending turns giving you the feeling of an exciting adventurous journey ahead while unadulterated scenic beauty all the way.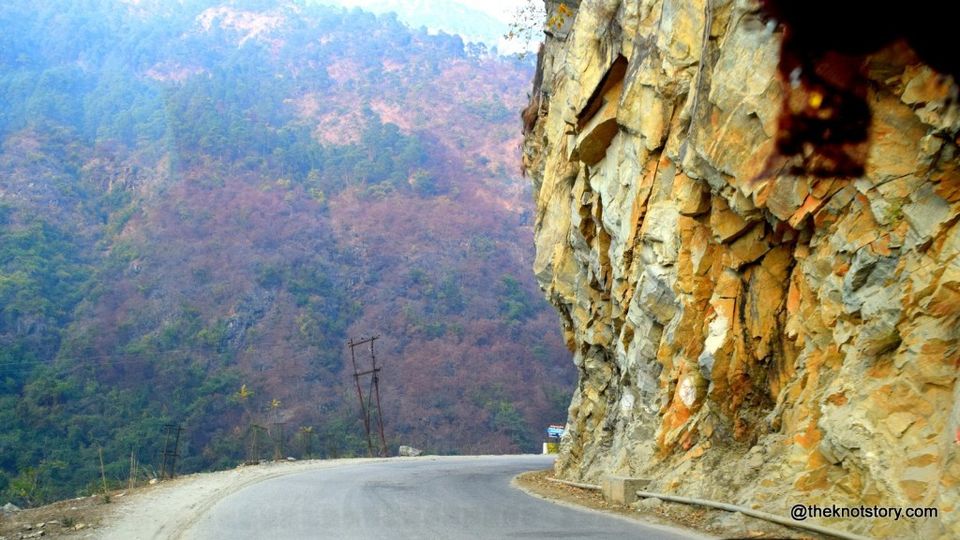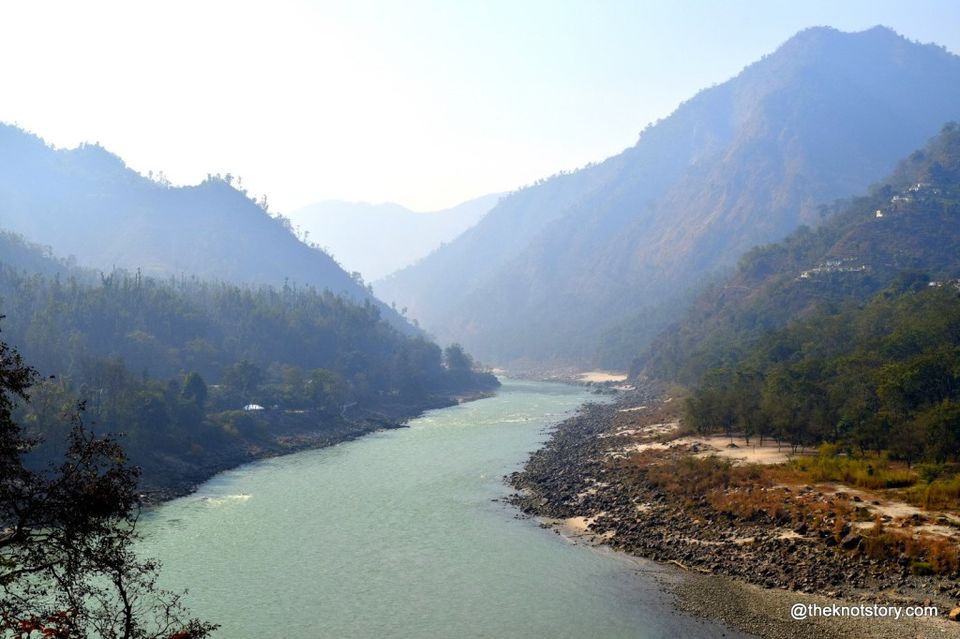 Road Trip
The drive from Rishikesh started at 9:30 am and with several pit stop and breaks, we reached Joshimath town at 7:30 am. The journey became a bit tiring after Srinagar because of the roads which got damaged in the famous Uttarakhand flood and the terrain from Srinagar to Joshimath had a lot of these bad patches and surprising turns and twists with no barrier towards the edges that driving in this part were more challenging than driving in a race. Joshimath is known for the famous Chardham yatra camp as a big small town close to Badrinath but actually should be also known as the main town close to Auli instead. Yes, Auli is 22kms from Joshimath by road and 4.5kms by ropeway While the road journey takes around 2hrs 30mnts.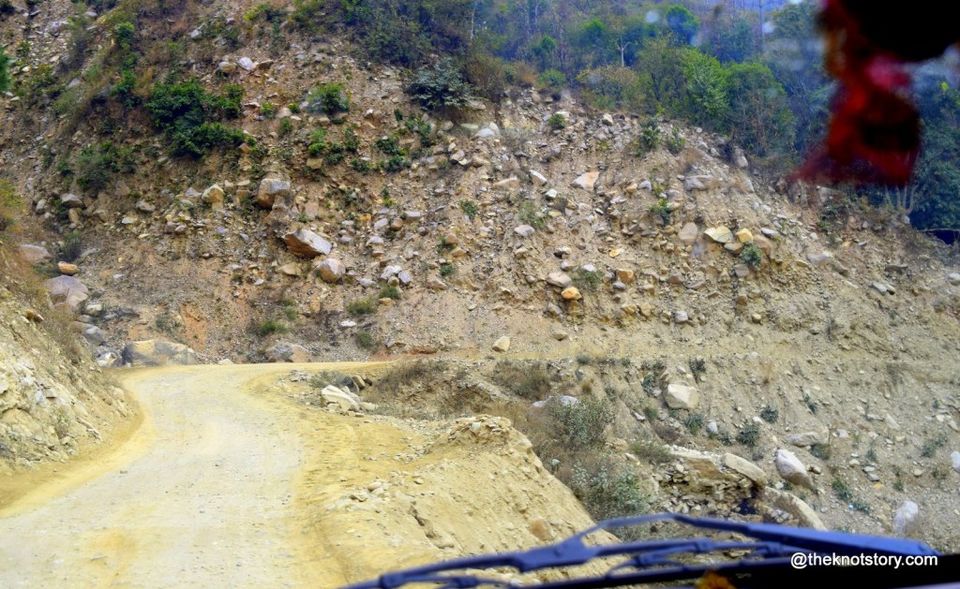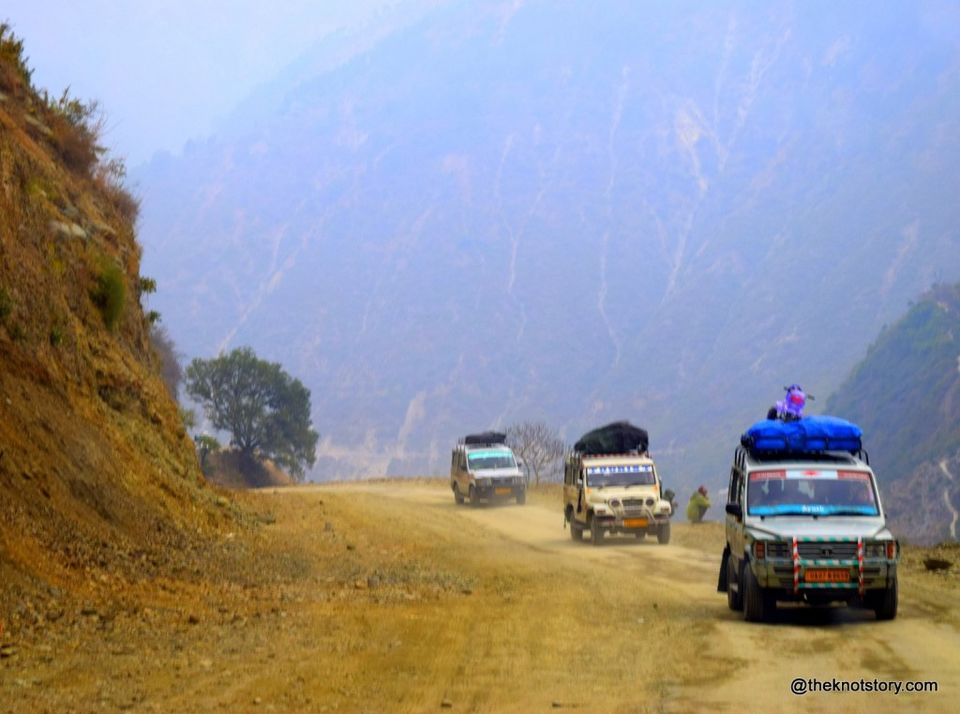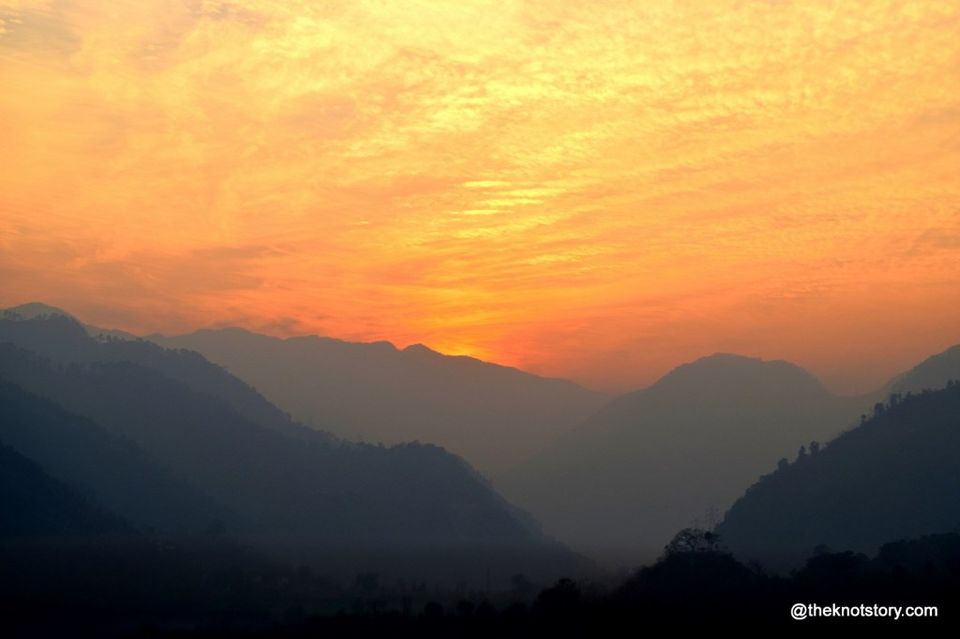 Auli
Auli is a ski resort with few stay options most of them GMVN owned and one by Club Mahindra, we chose to stay in Joshimath. This was a short vacation and it made sense, but if you like a long vacation with 2 or more days stay, you should book stay in Auli, GMVN cottage or lodge. This season there was very less snowfall and hence the valley was not entirely covered in snow, but most of it was. The more you go to the top, the more snow you see and that is the key about Auli. A 20-minute ropeway ride for Joshimath and you see the snow covered mighty Himalaya's standing tall.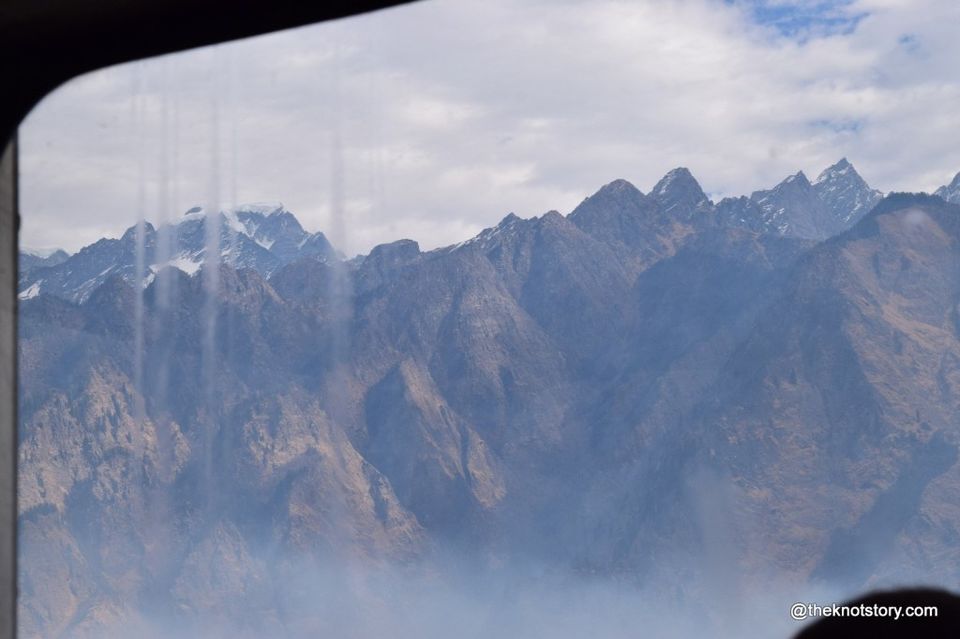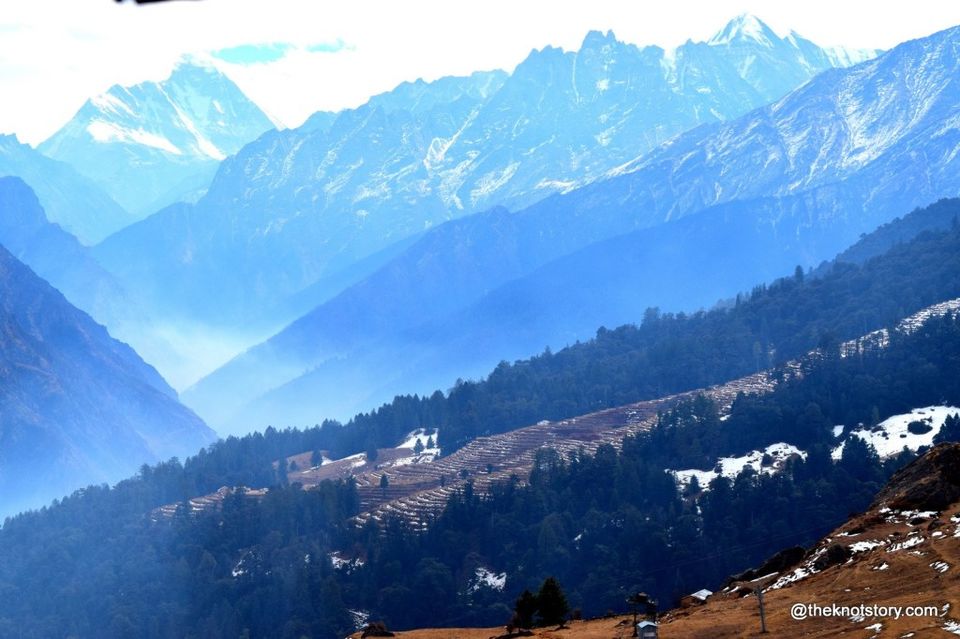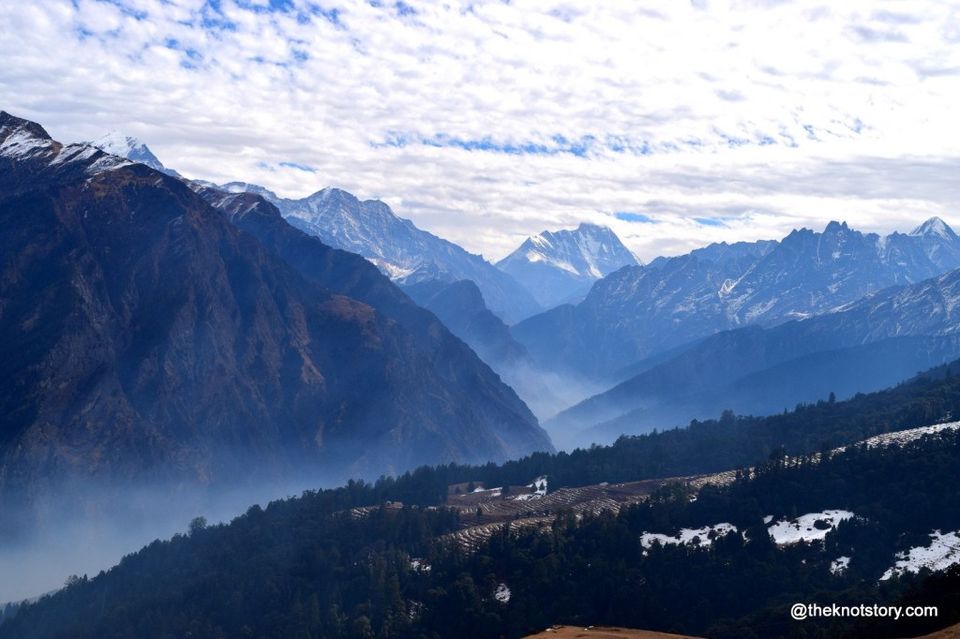 How to Plan a trip to Auli?
Ideally, a 5 -6days trip to Auli is best suited for folks who are serious about skiing. There are skiing courses conducted which span over a period of 4-7 days. The 2011 Asian Winter Games was conducted in Auli and unlike other ski resort, this is the one where there are snow guns fitted in the Skiing track where competitions are held and artificially made snow will be fired through these guns. This helps in conducting Skiing games at this place even when there is not enough natural snow.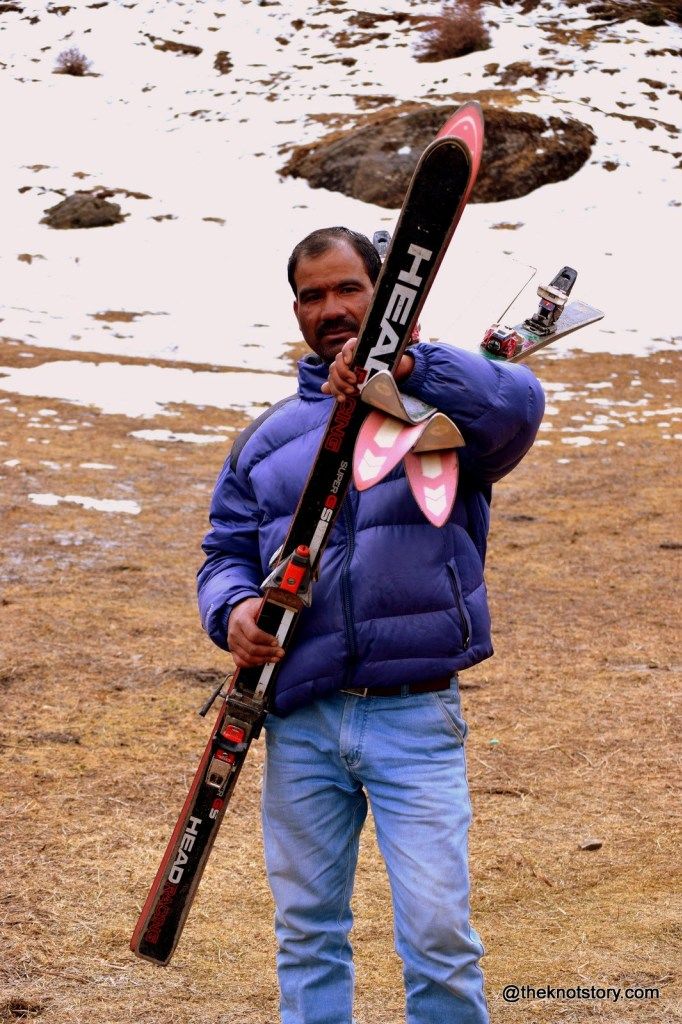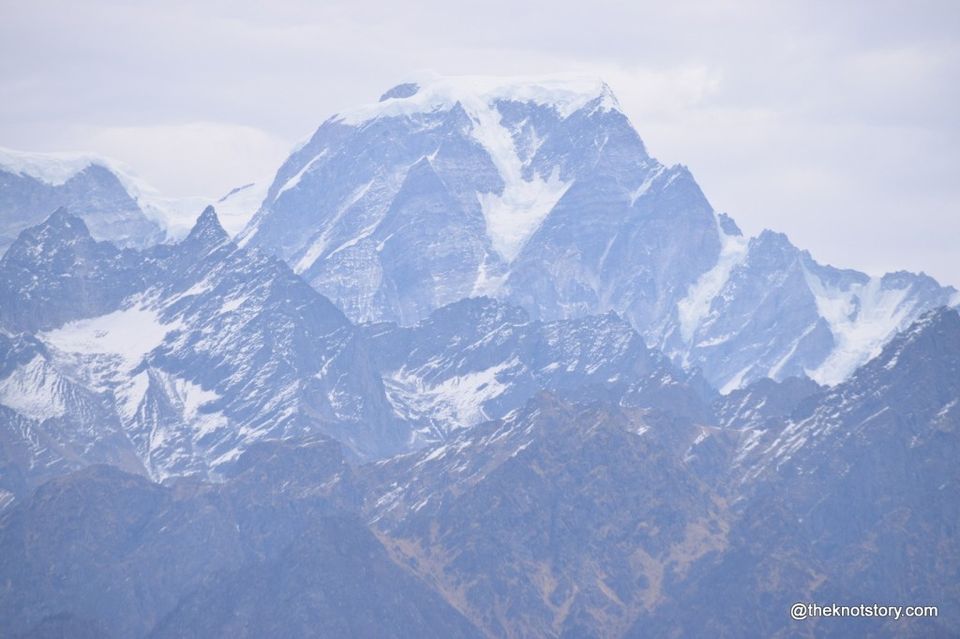 Manali, Rohtang, Gulmarg are some very famous and upscale snow destinations. But these places are more commercial and a tourist who visits these places doesn't have the freedom to roam around freely. Auli on the other hand, is still unadulterated where people genuinely like to help you and tell you about the place, history etc. Food in Auli is cheaper, for a ski resort of this class. You got budget stays at the GMVN here with good facilities while a person looking for an upscale ski-resort can check out the property like Club Mahindra resorts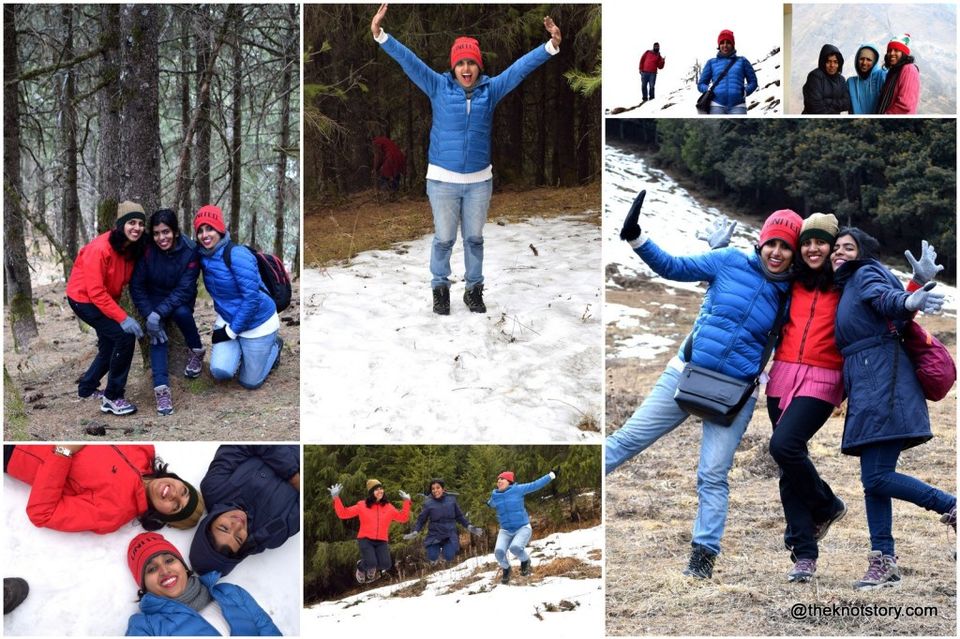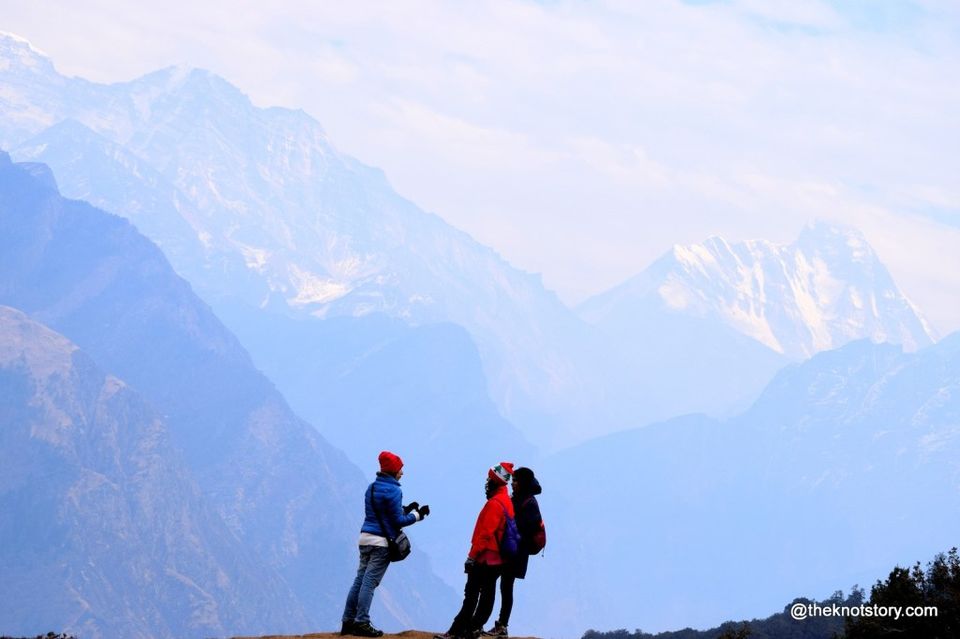 Theknotstory Trip Planner:
It's a long journey, Choose the right vehicle and the best driver and perfect travel partners. It's better to travel till Rishikesh, stay there and Go to Auli the next day to make the trip easy and less hectic. The road to Auli is dangerous, Better to hire a driver who knows about Mountain roads, also it's best to avoid night journey. There are enough decent hotels on the way, mostly by GMVN where you can refresh & have food. Book hotel in Auli if you are planning for a long stay, Else book in Joshimath. Joshimath to Auli ropeway is Asia's longest ropeway which takes 20 minutes for Joshimath to Auli. Ropeway from Joshimath to Auli is until 4 pm only after which the only way back to Joshimath is by road. There is a road to Auli from Joshimath & you have to hire a local vehicle to go. They said it takes close to 2hrs by road compared to 22mnts by Ropeway. Rishikesh to Auli takes roughly 12hrs since the road condition is very bad (at least 150kms) post the Uttarakhand floods. There is a tea shop on the way to Joshimath from Rishikesh which comes after 2hr from Srinagar town, try the Chai & Pakoras there. Absolute bliss.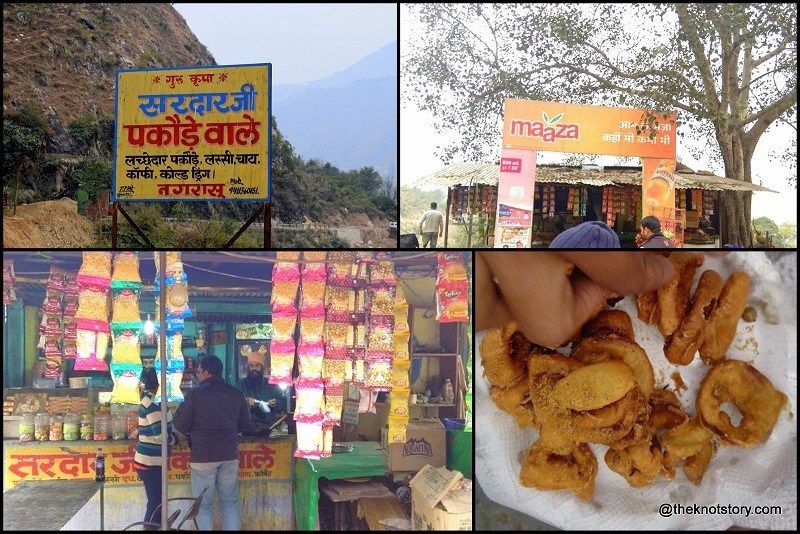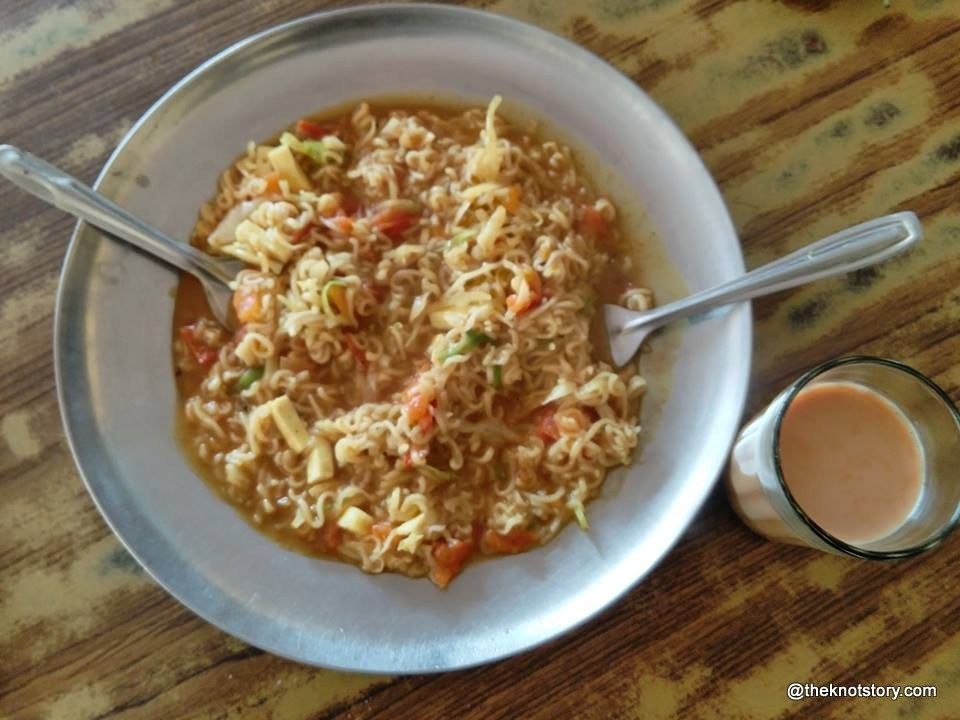 Approximate Expenses:
Hotel: We stayed at The Himalayan Abode(Read our review here) in Joshimath. Approximate cost per day 3500INR.
Rope way cost: 700 per person Transportation: We hired a vehicle from Delhi and back. That cost approximately 20,000 INR(including tolls ) for 3 days & Delhi -Auli-Delhi.
Disclaimer: This is based on our travel experience and suggestions, the advice is what we think is the best.
This blog is originally published on TheKnotStory.
Frequent Searches Leading To This Page:-
Coolest place in uttarakhand tour, best places to visit in himachal and uttarakhand, what is famous in uttarakhand, coldest place in uttarakhand in december, landscape uttarakhand view