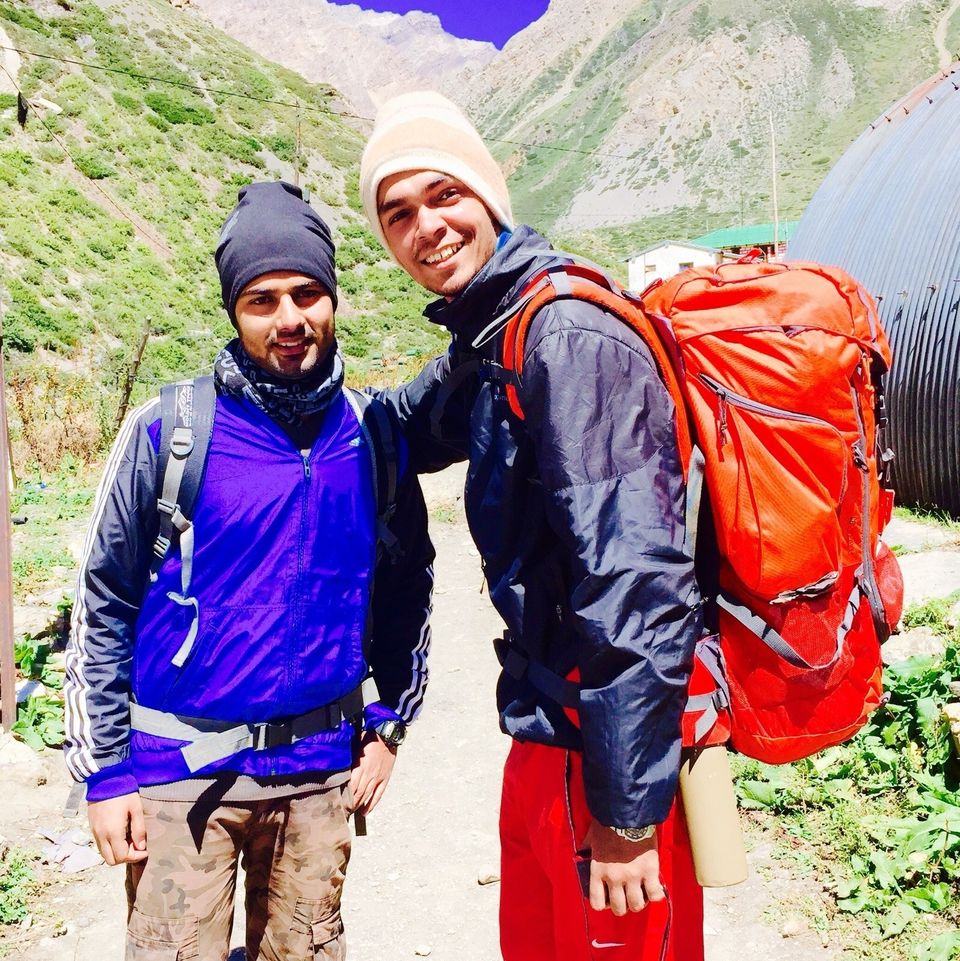 Trek to 'Chhota kailash' / 'Aadi Kailash' / 'Joglingkong' and 'Nabhidhang' from where 'Om Parvat' can be seen.
Challenges : >Food
>Shelter
> It was just the two of us (We did not take KMVN planed tour)
Now, the Aadi Kailash Trek is organised yearly by KMVN (Kumaon Mandal Vikas Nigam) and charges about 30, 000 bucks for a 20 days trek from Delhi to Delhi per person. (adding one's personal expenses, it costs 40,000 bucks for an individual). The distance one covers is more than 150 kms .
The idea was to spend one fourth of this amount .
Yes , we did succeed !
Biggest challenge : To complete it in 9 days and 10 nights (from Delhi to Delhi ).
Here too we succeeded!!!!!
Day 1 :
We left Delhi in a normal/ ordinary bus .
Challenge here is to sit in a bus for 22 hours till it takes you to Dharchula .
It's the only bus whose final destination is Dharchula (Pithorgarh, Uttarkhand )
Day 2 :
Once you reach there the challenge is to get the pass made in order to be allowed to enter the Indo -Tibetian border areas. (There are ITBP posts every 10 kms. Without a pass you wont be allowed any further )
Day 3 :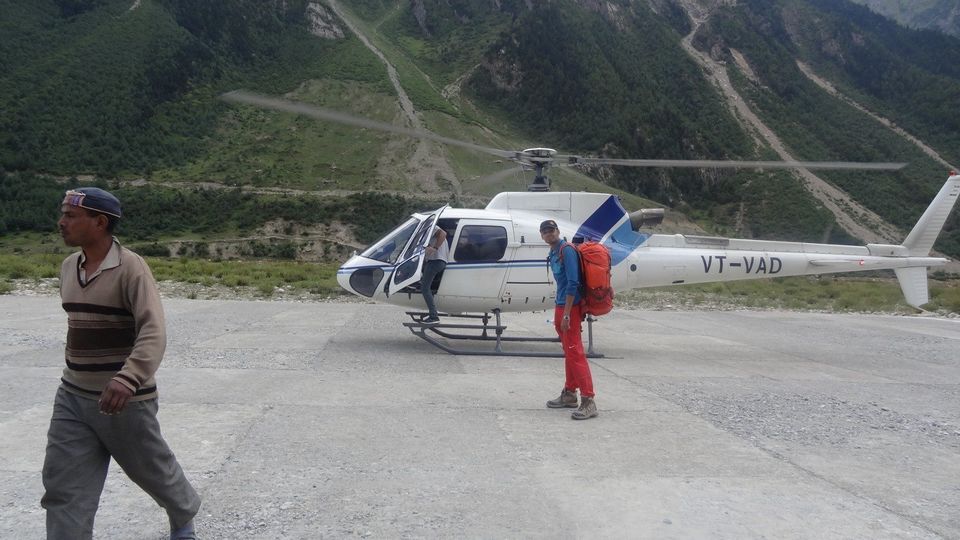 It took us more time than we had expected to get our passes made. At 1 Pm we had our passes in our hands , but starting the trek with our target for day 1 (20 kms )at this time was not safe . Thus, we took a chopper because the first two days were already wasted .
It was my first choppper ride (18 mins long and we covered the first 40 kms ) to Gunji ! Time on watch 3PM .
Later, we trekked for 9 kms to Kala Pani and took shelter there .
Day 4 :
Moved at 6 AM ; the terrain was :
easy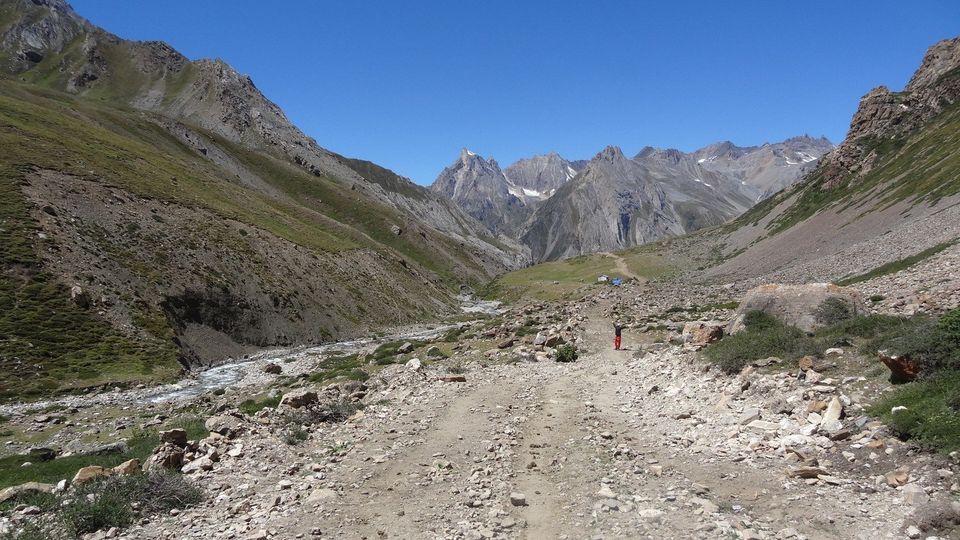 Or hard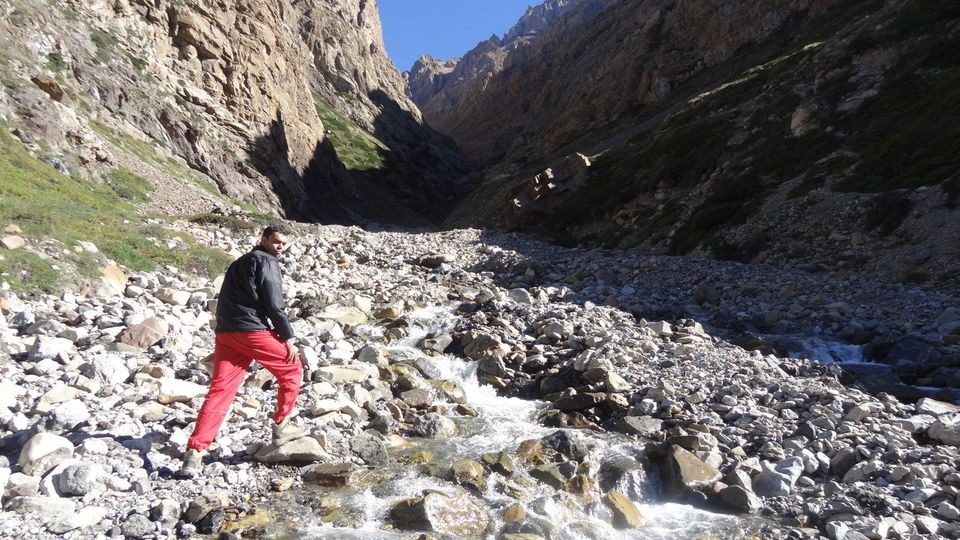 but there was no one other than us there to give us company. We would only spot a few horses once in a while with their owners.
We reached Navidhang at 11 AM from where the Om Parvat is visible .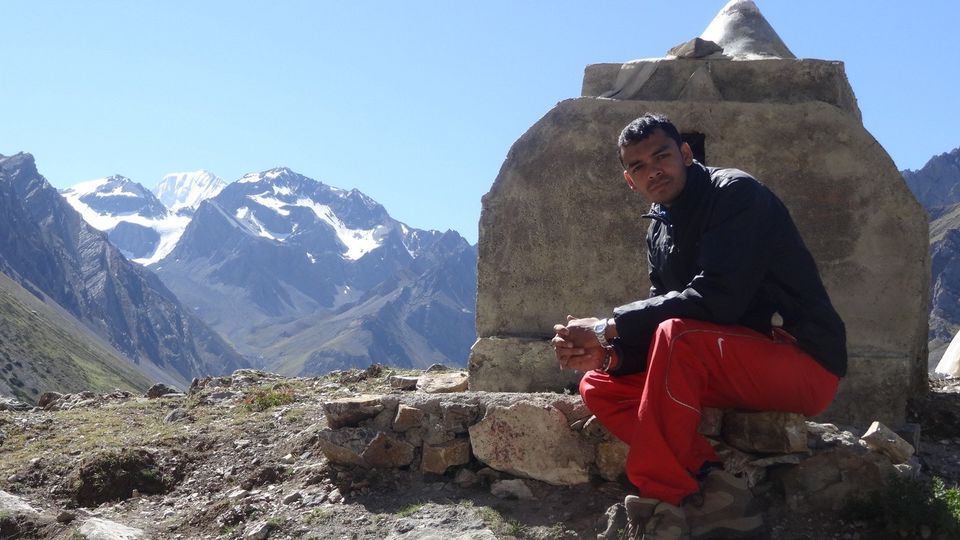 Distance covered : 11 kms
We started to return to Gunji at 7 PM .
Total distance covered : 31kms
Challenge : 15 Kgs backpack
DAy 5 :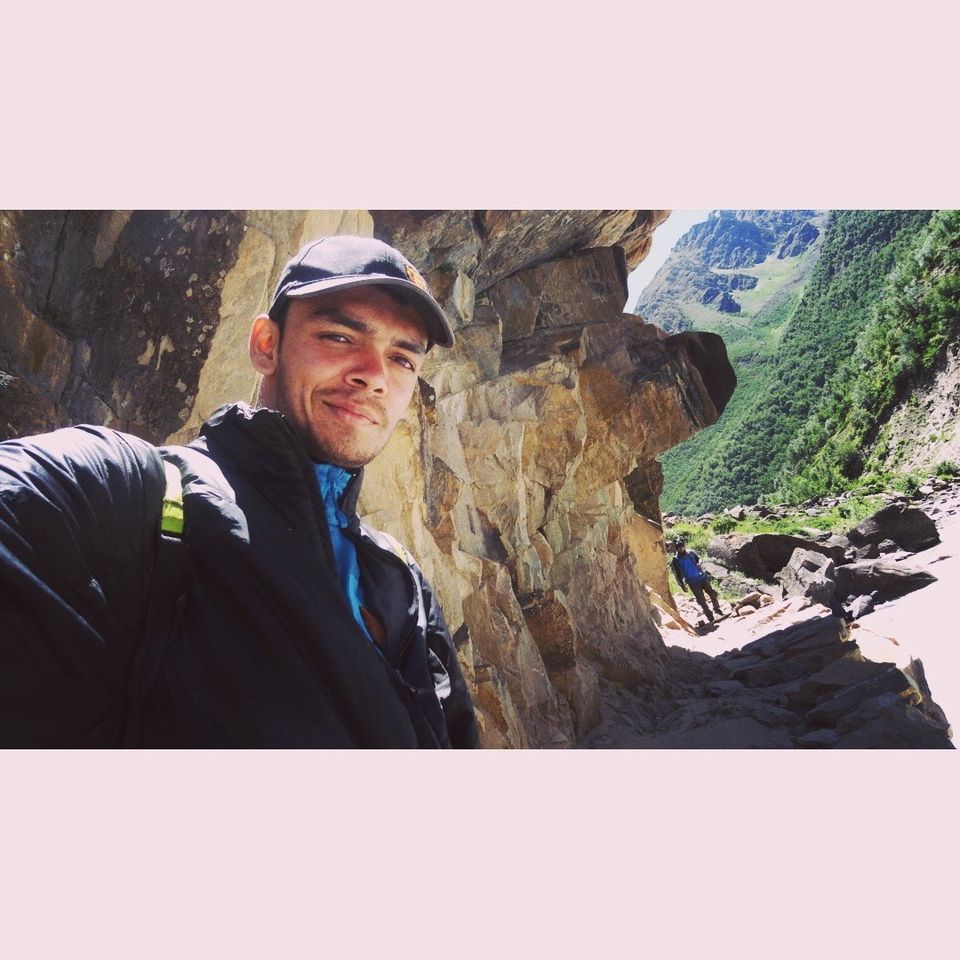 Moved at 6.30 AM , reached Kutti at 1 PM after uphill trekking of 20 kms.
The trek here is the most difficult of all
Started off again at 3 PM and reached Joglingkong at 7.30 PM covering 20 kms
Toatal distance covered : 40 kms Uphill
Toughest day of the whole trek . But the view and the place is unbeatable .
Words are not enough to explain the mental challenge we faced , to decide to take one more step when you know you haven't even covered half of the distance needed to reach your destination .
Then , the two of us got separated ; to walk for 2 -3 hours in chilling wind all alone ; not even aware if you are on the right route , was a life threatening as well as life changing moment .
To trek 40 kms Uphill was not an easy task . It took some steel balls to really do this but , we had to do it, and we did .
Once the two of us met, I dont know why but it was an emotional moment; as if seeing each other alive was a very big deal .
Day 6 :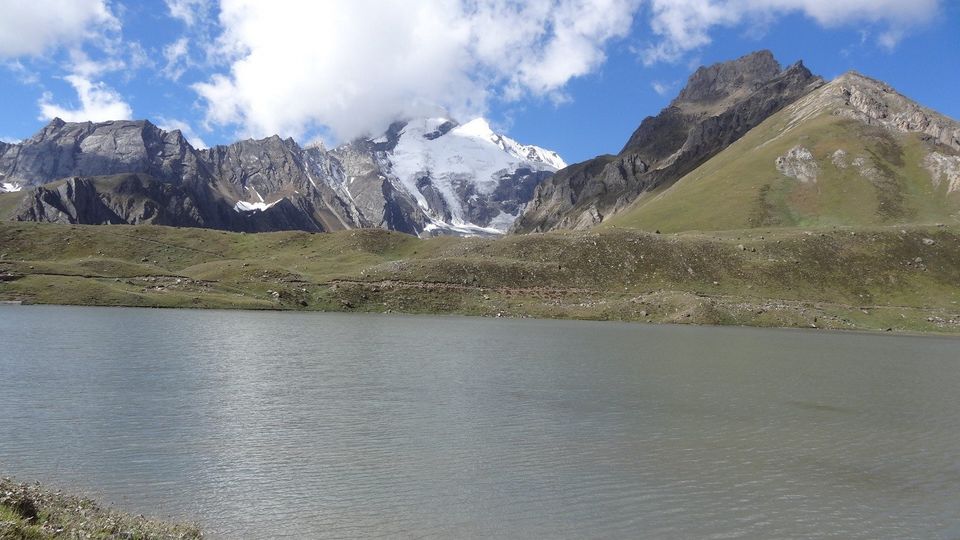 Visting Parvati Taal (5 kms)and taking a dip there.
Started to return at 3 PM , reached Kutti at 7.30 PM
Distanced covered : 25 Kms
This is the view of The Aadi kailash
DAy 7 :
Started off at 6.30 AM reached Gunji at 1 PM covering 20 kms .
Then again to Budhi covering 20 kms .Reached at 7 PM.
The 15 kg backpack was a challenge in itself !
Day 8 :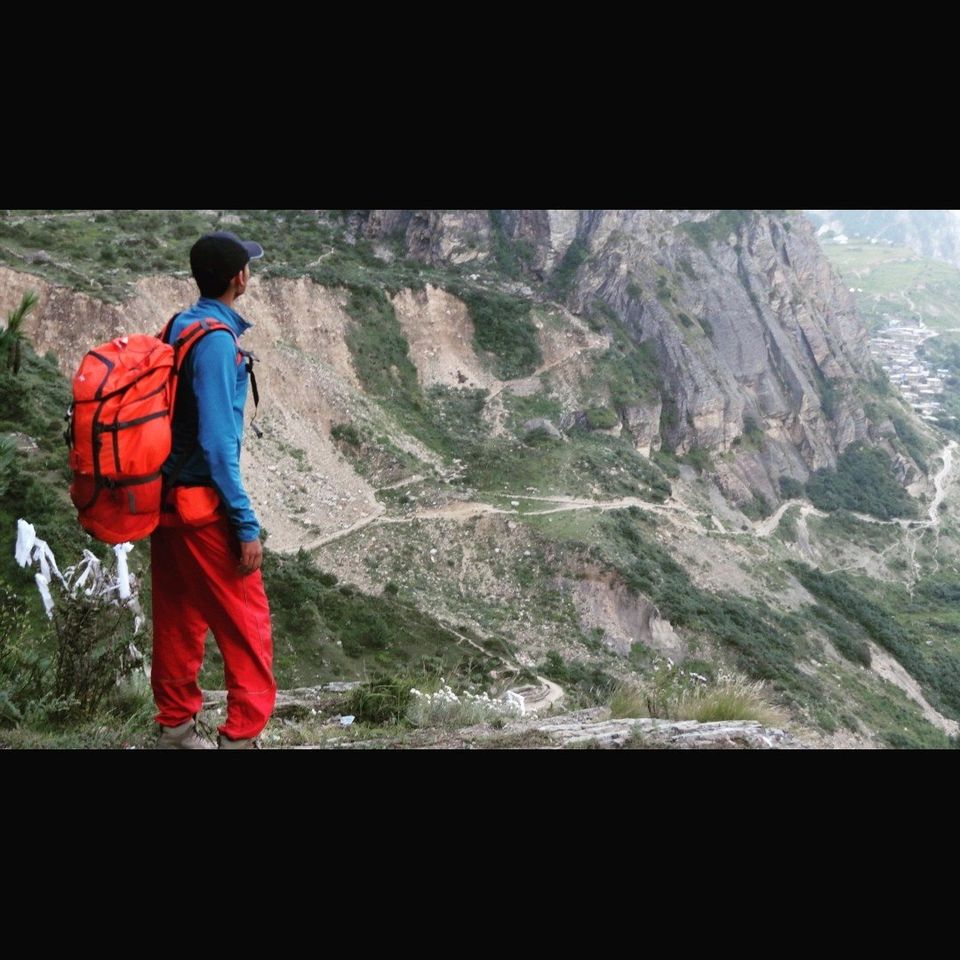 Trek to Garbhayang covering around 18 kms . And , 20 kms on a Jeep to reach Dharchula .
Day 9 : Reach Delhi from Dharchula .
This was the toughest, most challenging thing I have ever done .
Comfort zone ? there was no zone left in my body after this trek.
Yes , I would wanna redo it , but the first 40 kms on foot :P