I read somewhere, a quote we often pass to understand its true sense – "Fear does not Stop Death, it stops Life"..... Now you must be thinking why I stated this blog with these lines..!!! My trip to Chopta was a breath taking journey paving ways to the most peaceful mountain I was about to experience. This walk was "The most" different and unique one for me. "Fear" the word/emotion holds different place in human life, it embraces different masks to every soul. Fear of Death is amongst the common one for most of us... Road trip to Chopta not only made me face this fear but also made me realise that every moment we spend fearing anything we lose a precious moment to "Live fully". To experience this madness an equally mad companion is a must....I can thank almighty to bless me with one such crazy soul.
This thrilling, adventurous journey started from Noida on 29th of Dec 2018 heading to Chopta through several beautiful milestones. We started off by renting a crazy Wagon-R (taxi), since it was New Year so cars on rent were scare and a traveller soul can't sit back without a trip so the decision was made and trip was started. Our road map to Chopta added more adventure in our trip from Noida to Almora to Karnaprayag to Chopta. The route to Chopta from Delhi/Noida is pretty much straight with good roads compared to the route we choose, so one must not fear to drive off. Since our ride was commercial vehicle (a taxi) we needed UK, India government permit for 3 days and with zero experience, we managed to accomplish the task after some confusion. We reached Almora by 4pm by exceeding the expected time by 3-4 hrs and met our localite friend (one I mentioned in my previous blog Almora: The calling continued). Almora is like our second home by this time and we know a lot of localite there [Tip: try to connect with localite on your trip, it enhances the experience of travel]. Almora stay HOTS Hostel [Recommended stay Rs.300-500/ person]this time was of totally different measure...my first hostel experience on the hills, the night was well spend with good music, awesome ambience, close friends, chilling cold and some booze. Morning view from the hostel was breathtaking, snow covered mountains were shining with full glaze as their beauty was enhanced by the sunshine and cold breeze. Wildlife can be observed in peace on this hill top making this place one of the best place to stay in Almora.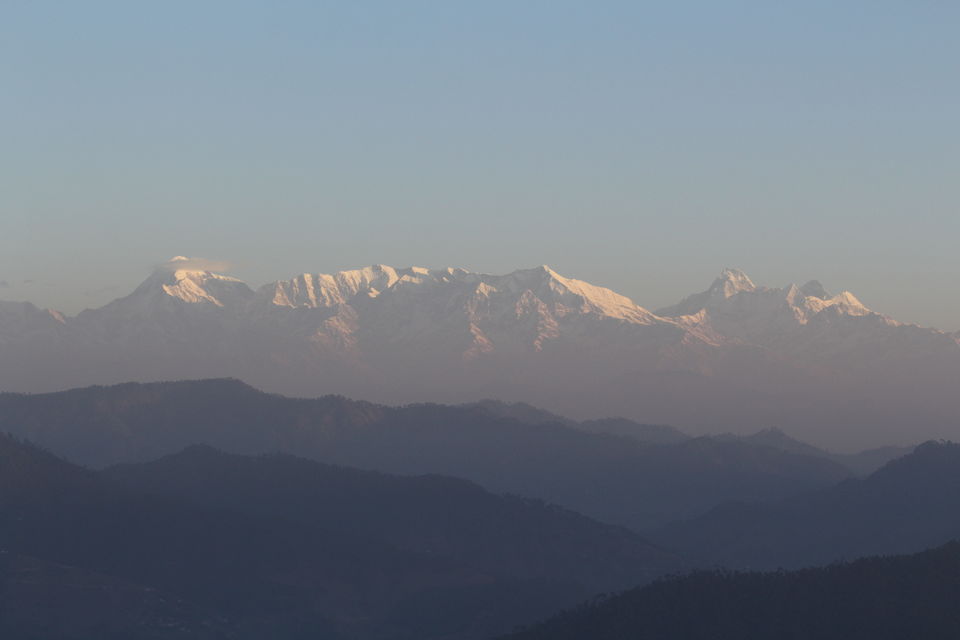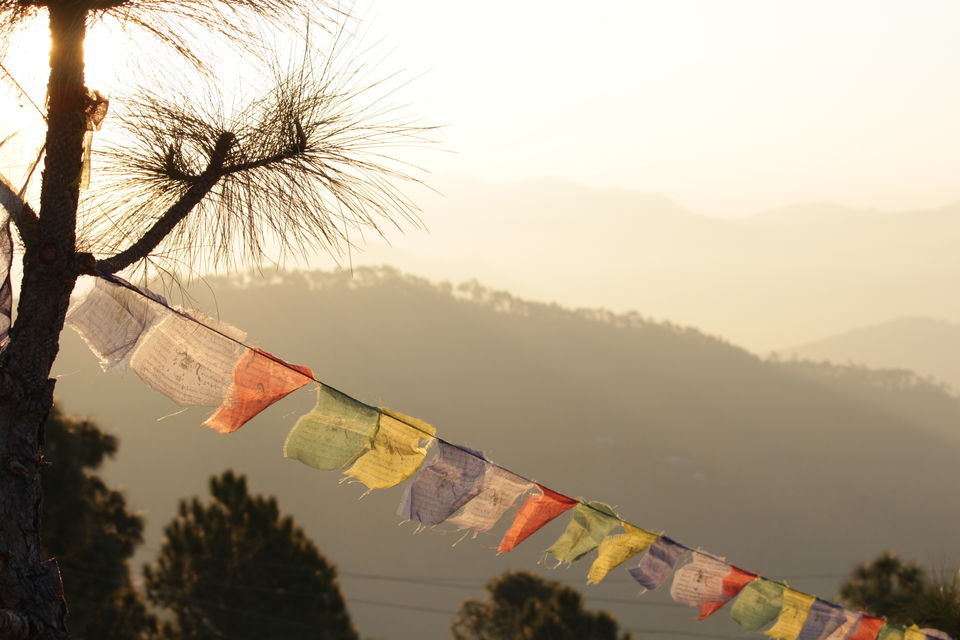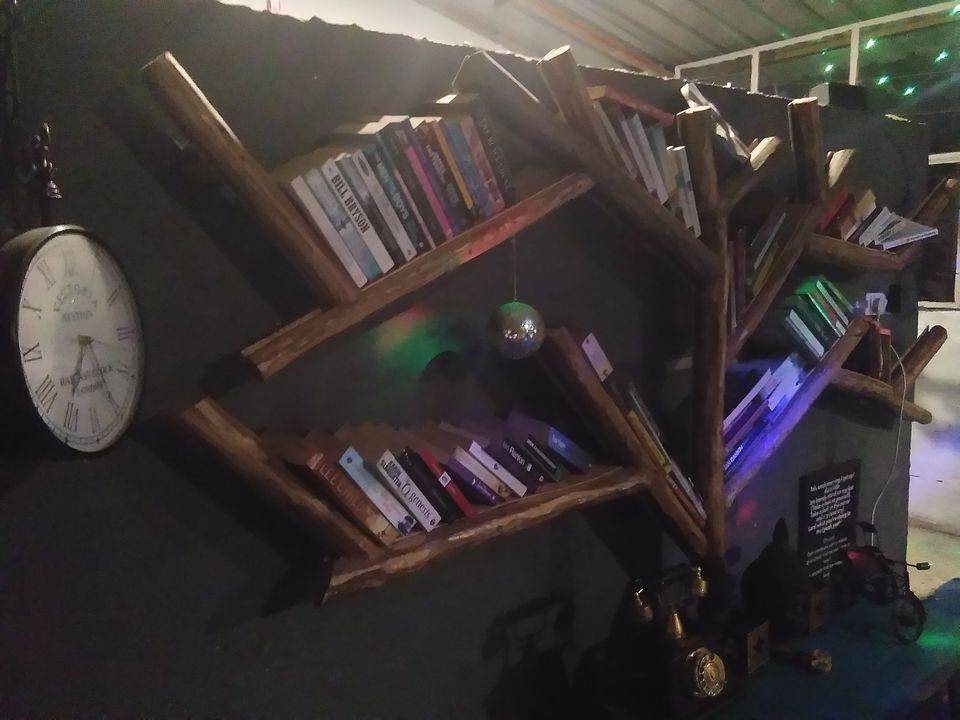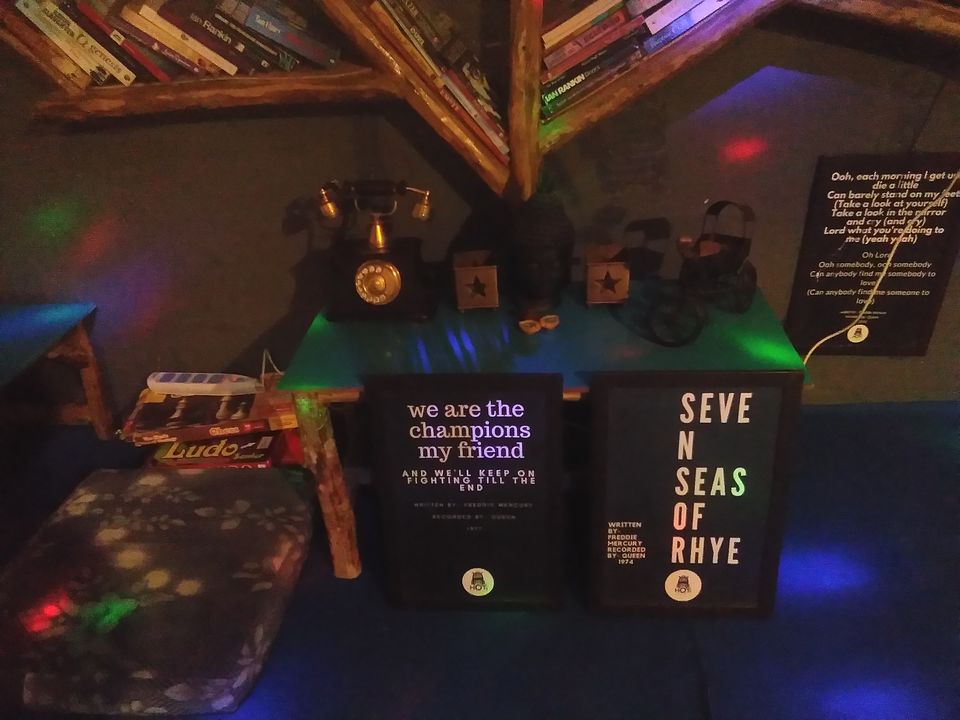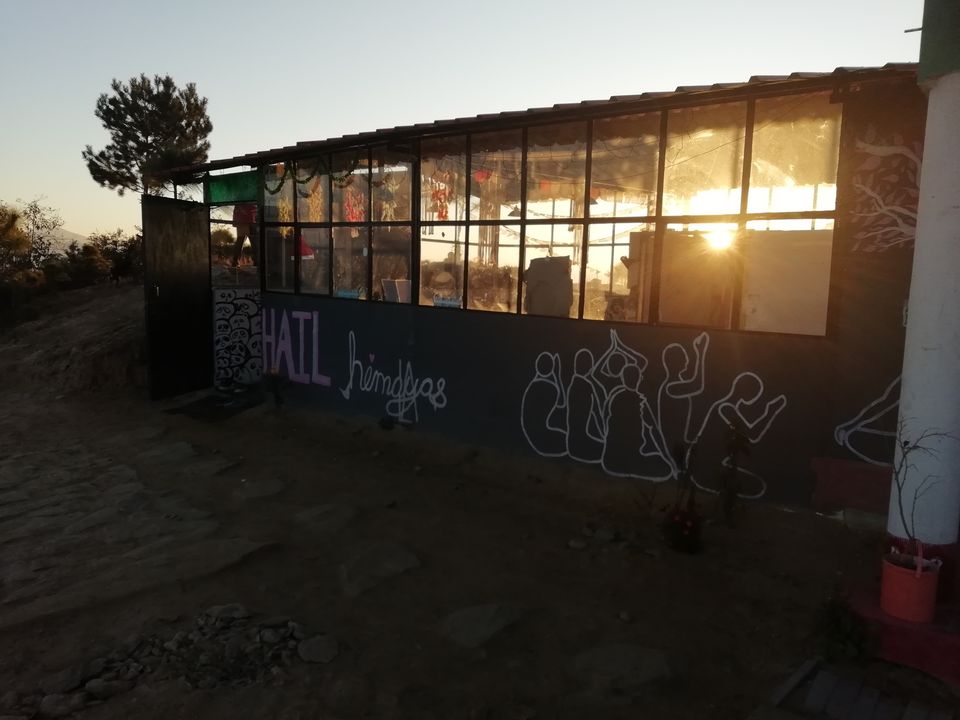 After having a heavy morning breakfast we started for our next unplanned destination Karnaprayag. But before we start we encountered another problem, as our ride was giving trouble to start off. Some experience localite drivers helped us as we pushed our vehicle and it started. The plan was to reach Chopta as GPS showed 8 hrs from our start point but mountains..... tells you that one can control nothing and every experience is unique in itself...so we could make only upto Karnaprayag till dawn. Since it was not planned so we searched for our stay and asked some police officers about nearest best place to rest and we found a beautiful stay by river side [Rs. 800/room/day]. Temperature drops very fast on hills and a river beside make it more chilling. We ate and rested properly with excitement to drive off to our ultimate destination Chopta.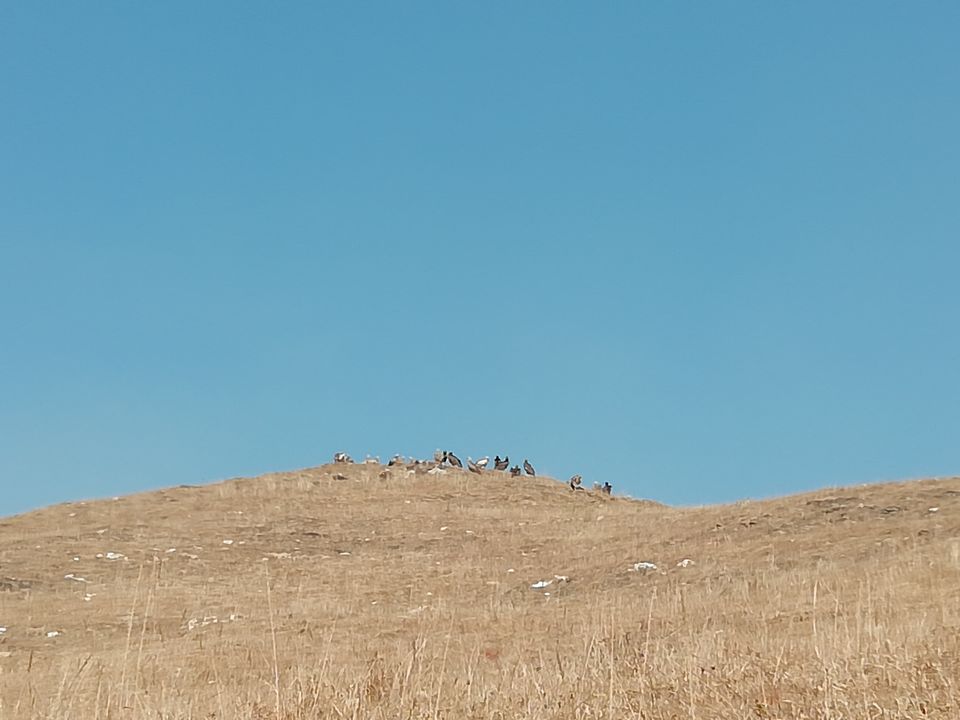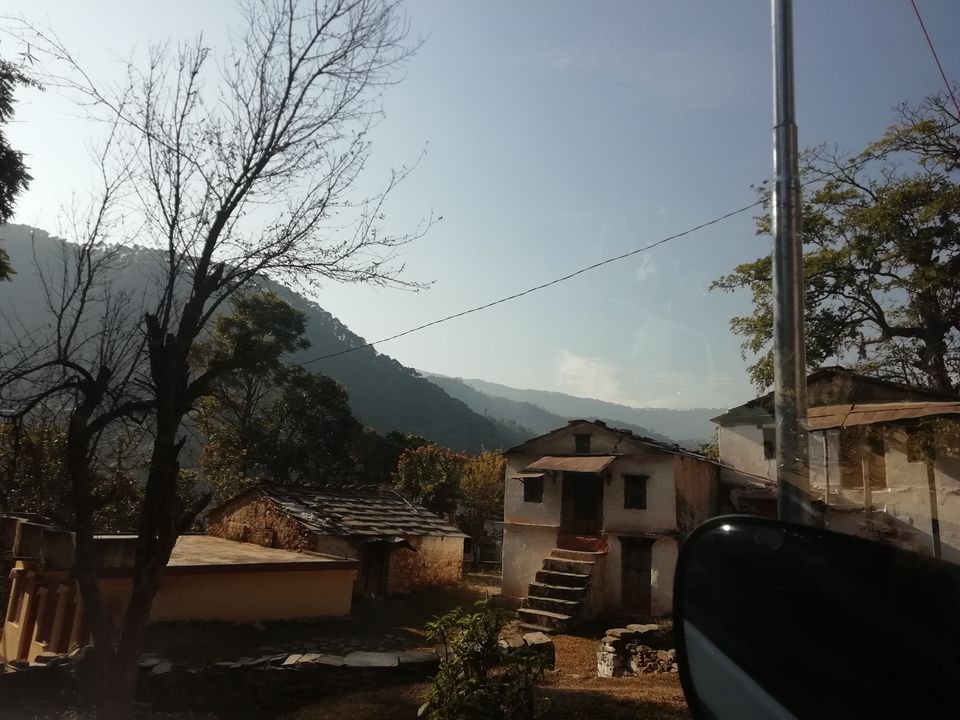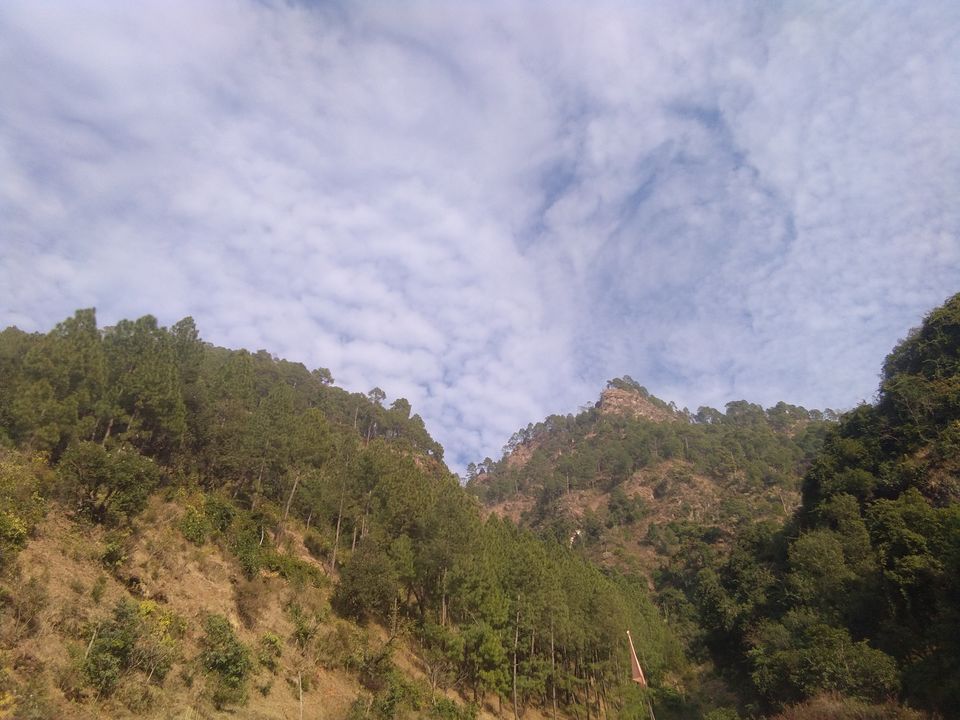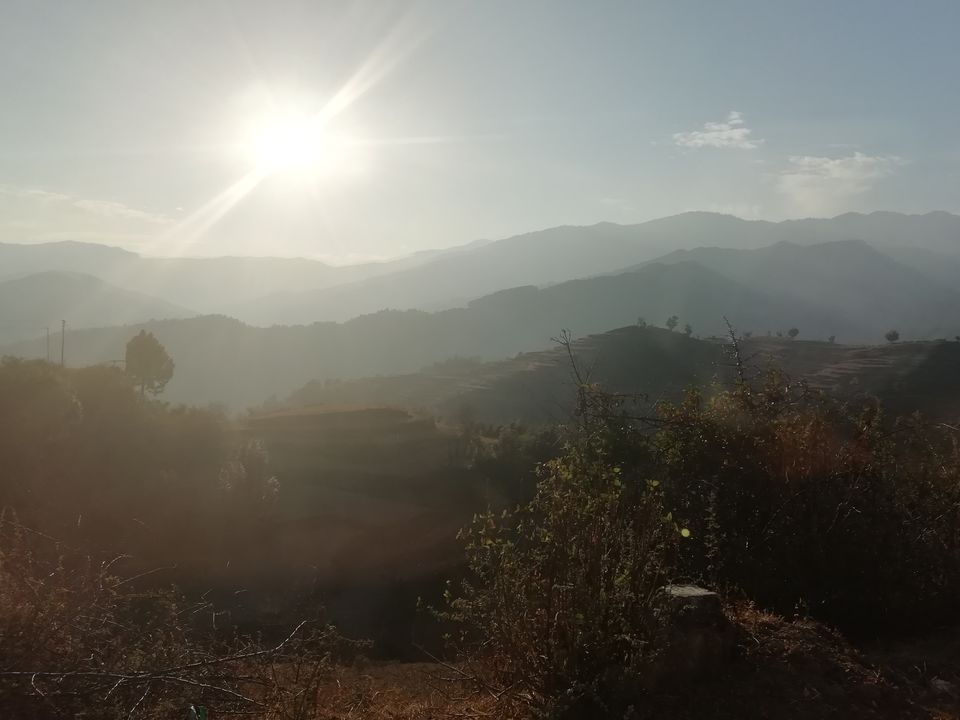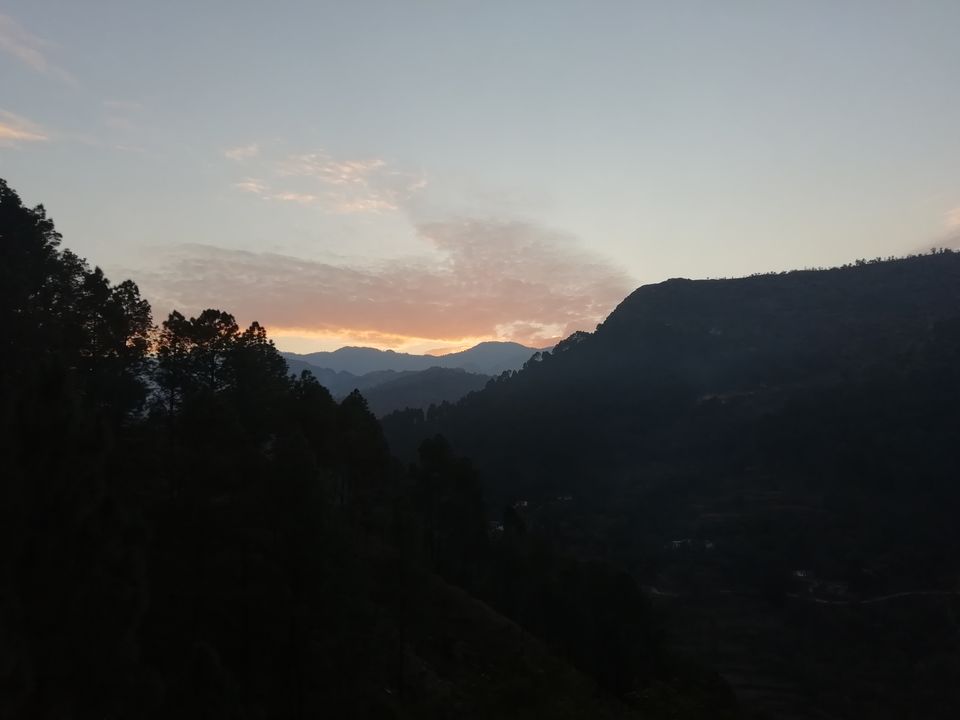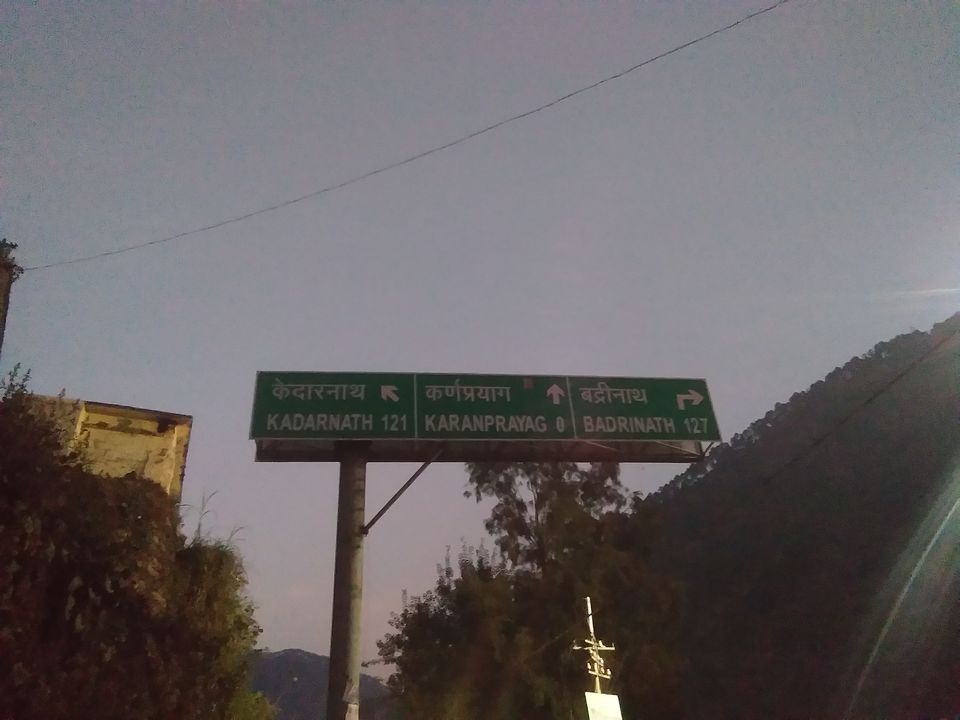 We woke up early morning with empowering energy with a vision to see snow covered mountains with a rear view. But the problem with our drive was still there and cold was making it worst, the engine was down and my partner didn't knew how to pick up car in such situation down the hill. We both struggled a lot as I pushed the car consistently since it was a market area people watched and few amongst them came out for help. Finally it started and we moved but on our way to Chopta car broke down several times and on empty roads by God's grace we found some help here and there. As the destination was near everything is so wild, raw and serine may be now we won't face hustle further but... journey is incomplete without some thrilling twist and turns. So we came to know that we took a wrong turn heading to Chopta the route will take us to our destination but with some snow covered adventurous roads. So we kept moved forward and encounter a sudden emotional rush hit us high after encountering the enchanting first closer glance of snow covered mountains, tears of ecstasy rolled down our eyes trilling through our skin unleashing our soul. We were excited to experience all such beautiful surprises on our route but then a breath taking bump stood in front as the road was covered with snow and vehicles were unable to cross that part since the tyres rolled on the ice. One such fictional scene on TV would look entertaining but facing it in real was like facing death. It was a no fencing narrow road, I came out of the car to push it and it started with tyres rolling towards the depths of valley... the moment made me numb as my buddy was driving the car....like a filmy scene I called his name loud and he tried to control his car which lead it to hit the ice. We managed to cross this bumpy zone but just few minutes away from Tungnath another such problem occurred where I was about to fall down the hill. Several helpful drivers and ppl of Chopta helped us park our car and we were luck to park it just at the start point of our trek.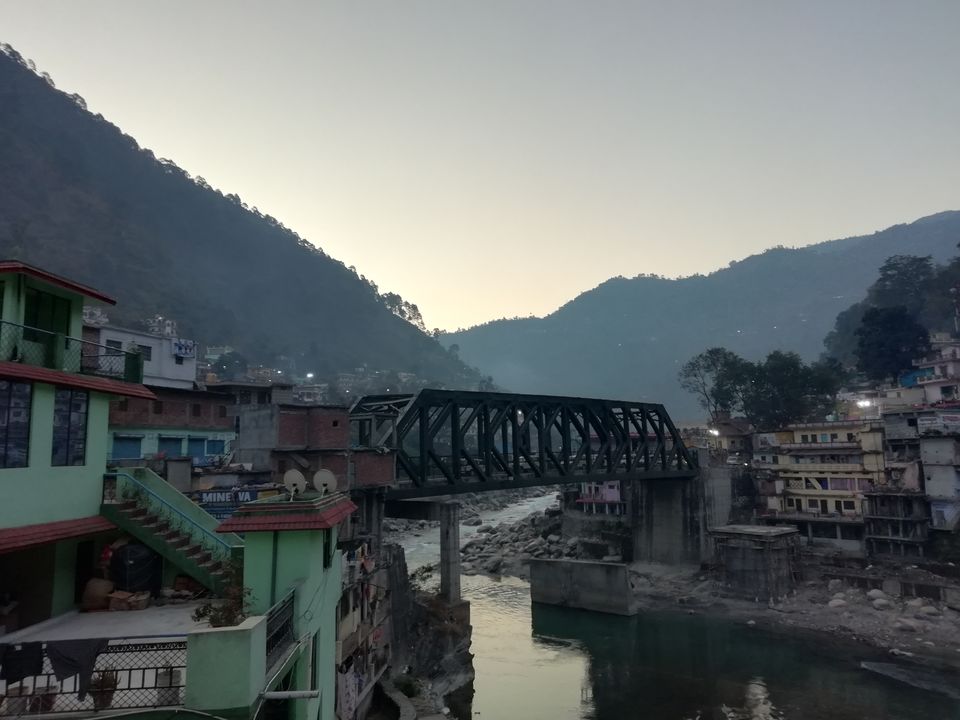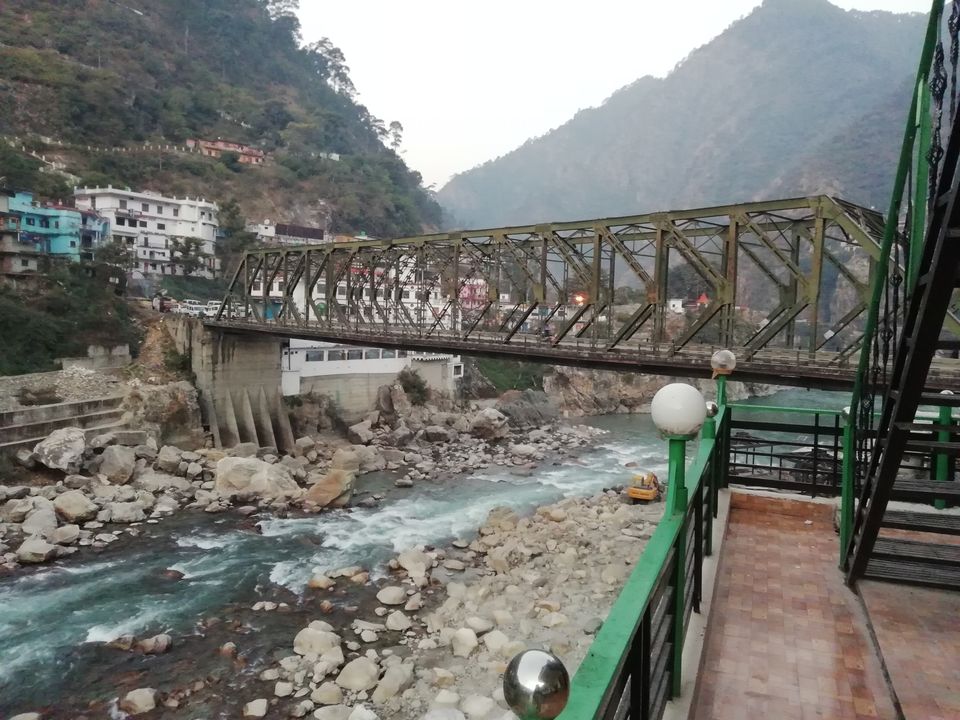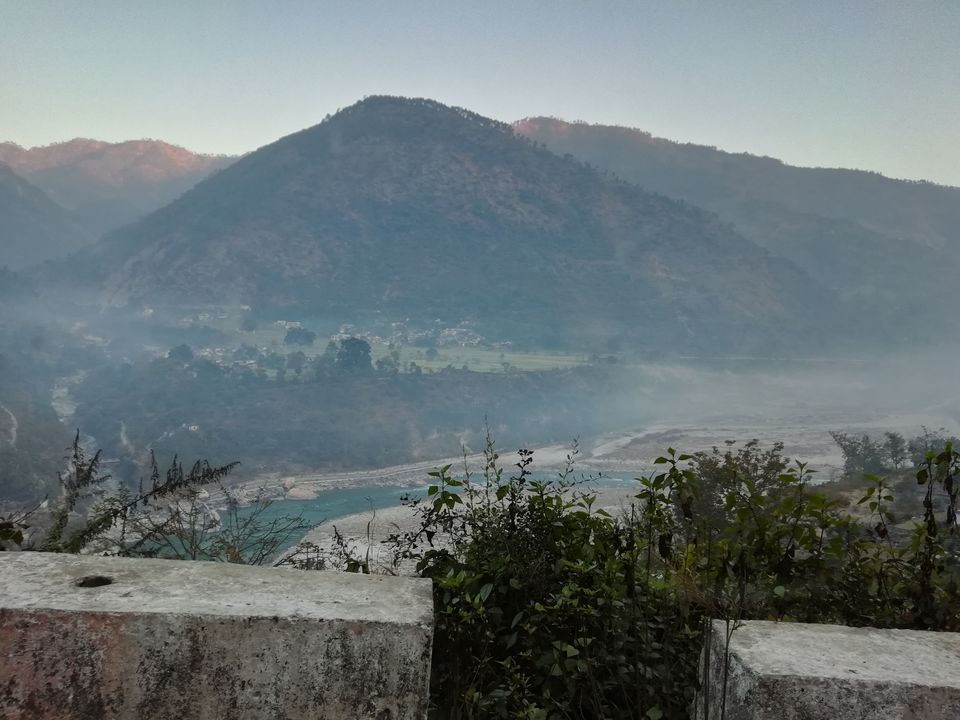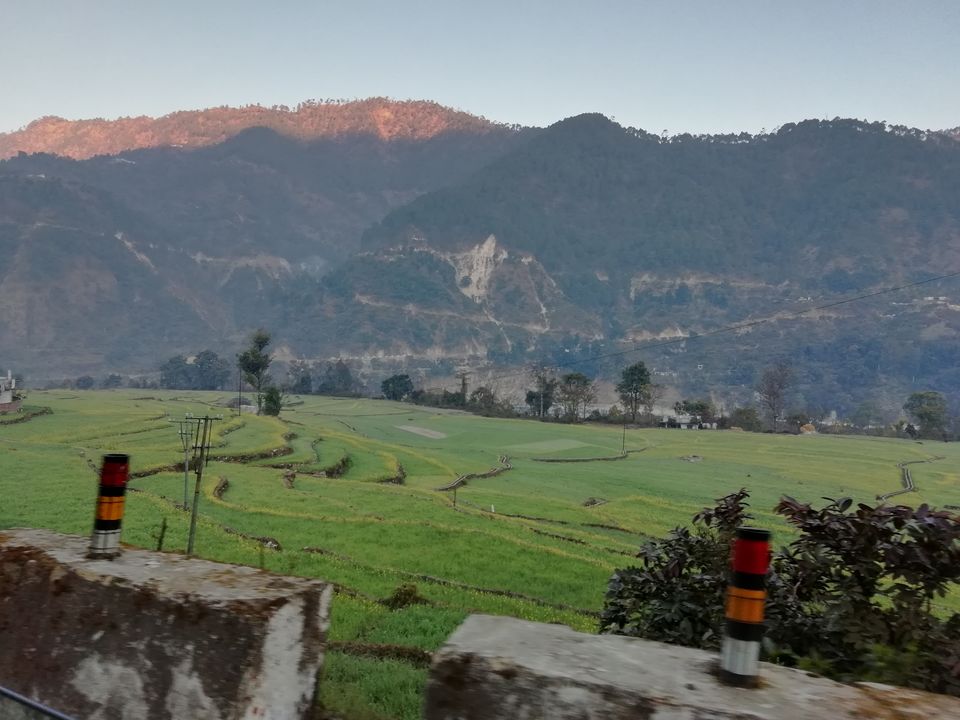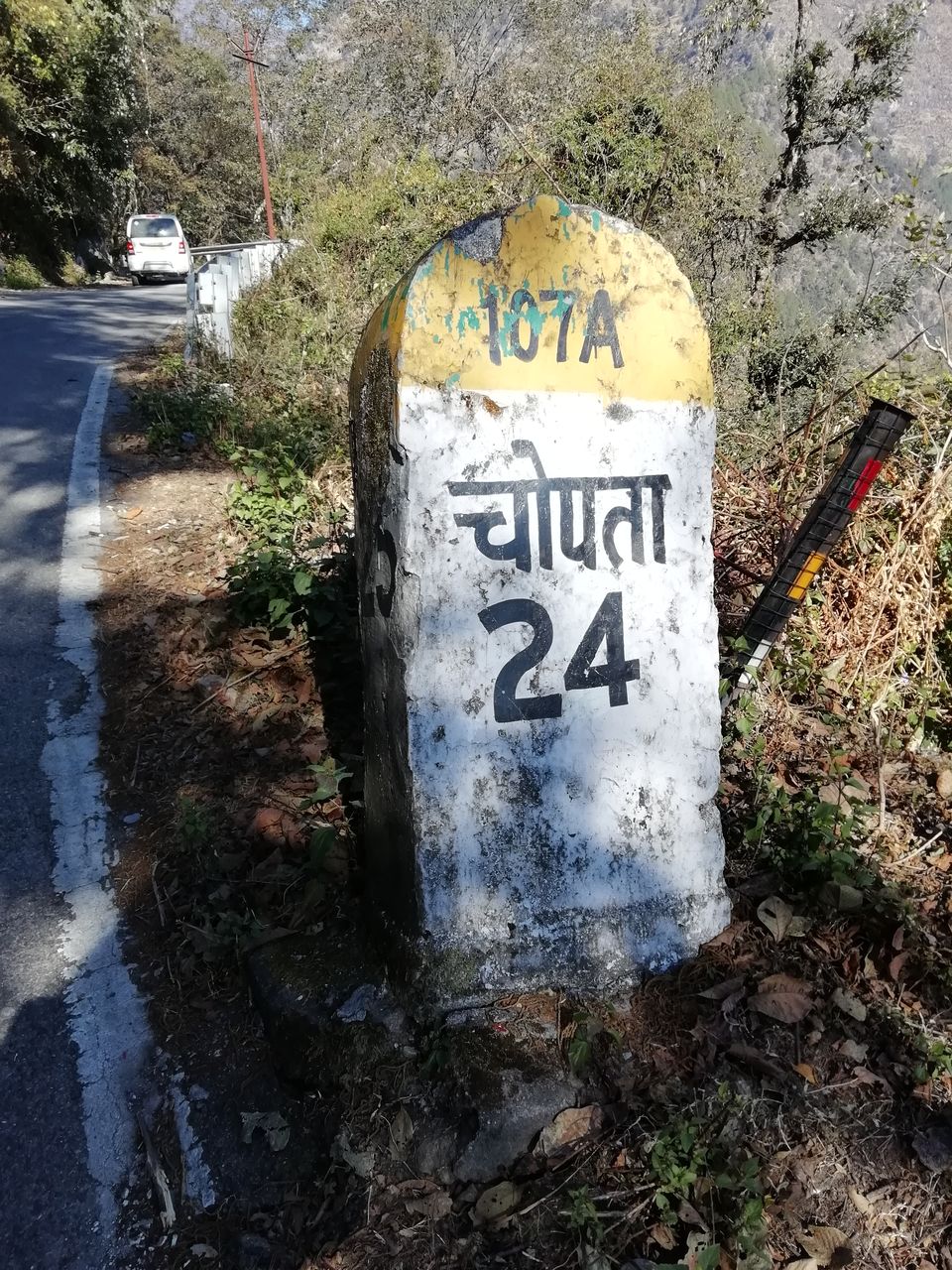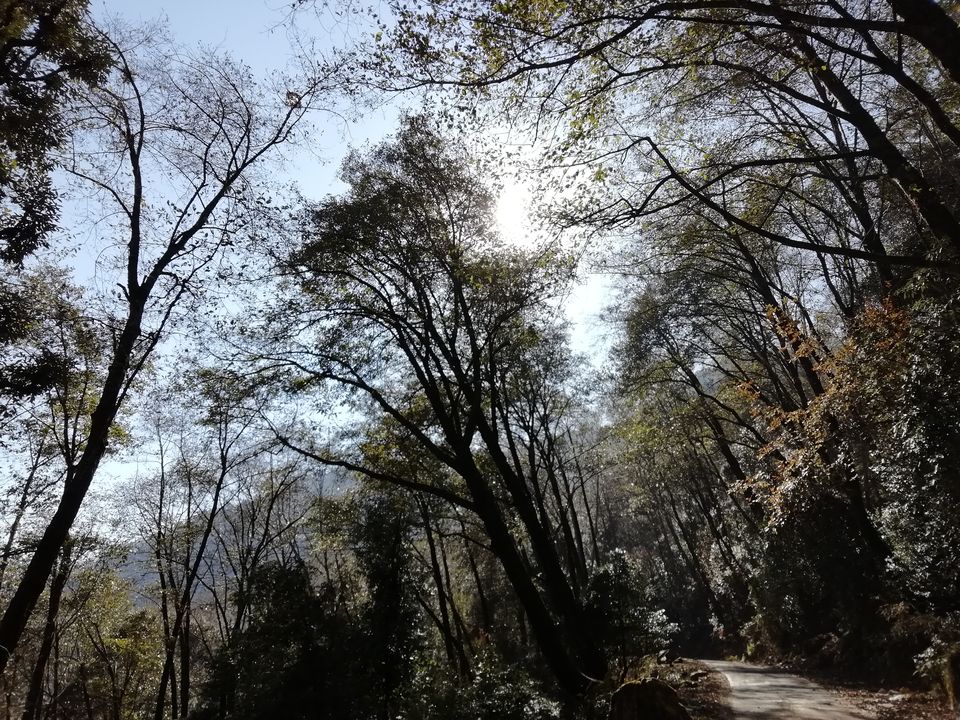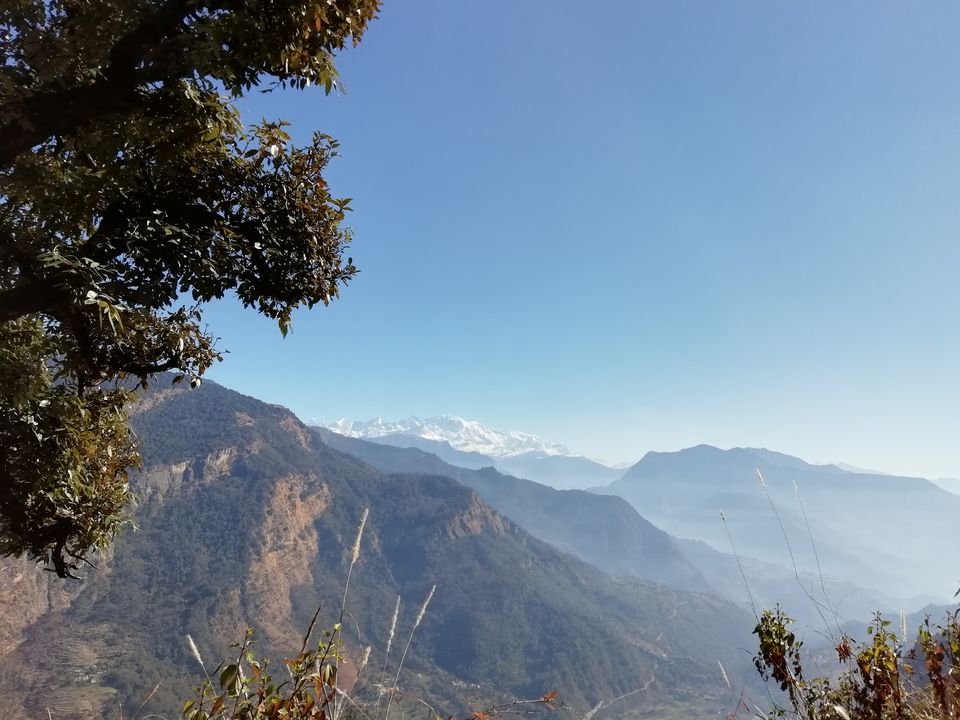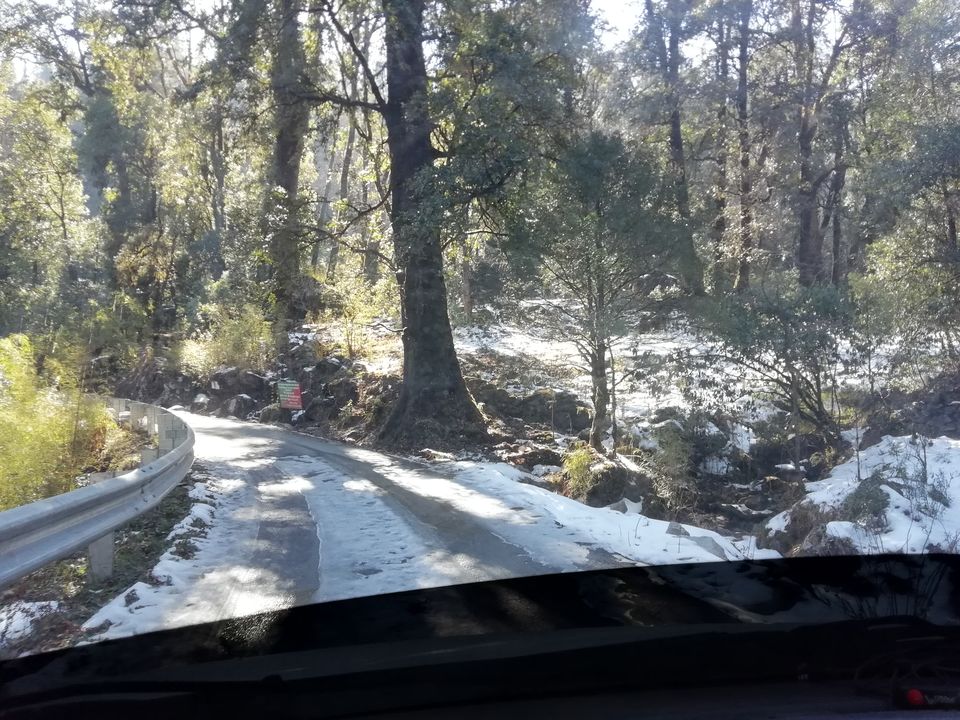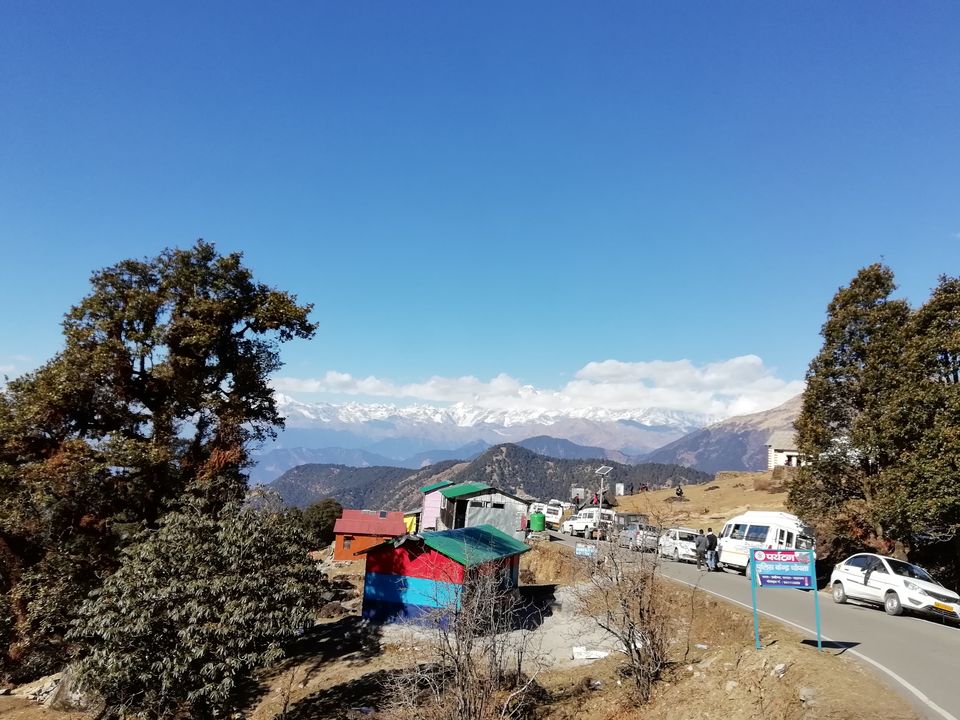 The day consumed us enough to start with our trek but we were alive and passed all hurdles, so we planned the trek for the next day and enjoyed the beauty of Chopta. On the New Years Eve the temperature was freezing cold and we booked a place to stay near the trek point. [Tip: If one wants to start early for the trek book stay near Tungnath, during season the cost of rooms will be high but one can bargain for it. Basic cost Rs1500-2000/night]. On the very same day we met lot of ppl passing by after their snow trek, they gave lot of tips and lended their stick too. We slept early this night as we were tired and had to start off for trek as early as possible. We started or trek at 7 am [TIP: start early for trek for better view, lesser crowd and safe snow trek; if you have trek shoes good if not don't rent it as they too slip; take a strong stick with yourself its helpful, don't carry much luggage; try to keep water and chocolates in sufficient amount] and reached temple by 11 am. On the way we found only one tapir open for food [It closes by 12am in noon] the view as we climb up keeps us numb and calm. A melody of peaceful Shiva vibes embrace the mountains, as it was my first snow trek, I felt victory after reaching temple which felt difficult at some points during trek. We ran down the hill much faster and had our lunch and left for Noida by 2pm and hats off to my buddy he drove us safely in 13 hrs from Chopta.
Every journey ends but the best part is the experience it delivers remains with once soul forever. I pray to almighty to make me have more of such life changing experience making our soul more pure.