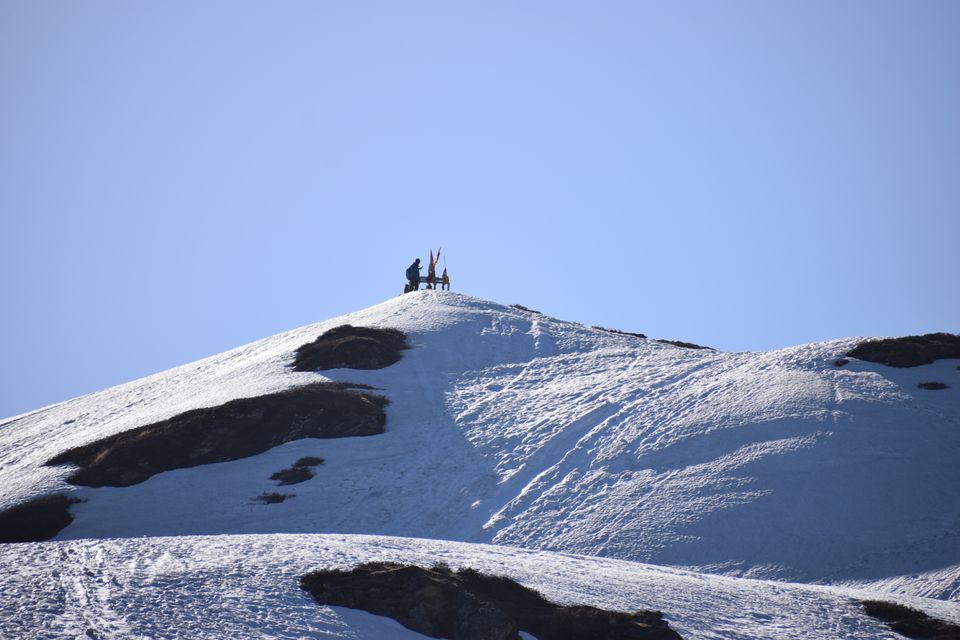 I started this trip from my hometown Almora (uttrakhand)at 6:00 am . This was my first bike trip. Other friends of mine was coming from ranikhet. I meet them at ghingharikhal(ranikhet). I reached ranikhet at 8:00 am. Then we together started our trip to chopta via chaukhutiya. We had lunch at gairsain . We reached rudrprayag at 3:pm . And then we continue our journey to chopta. The road was in under construction due to char dham pariyojna.
We reached chopta at 8:pm
Note- no atm in chopta so take appropriate amount of cash along with you.
Stay- baba hotel chopta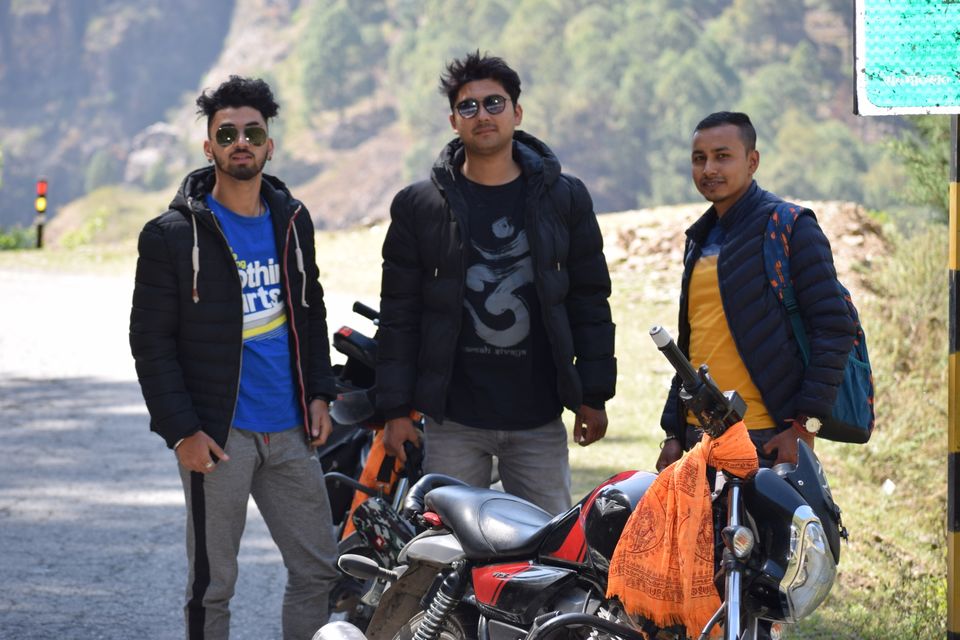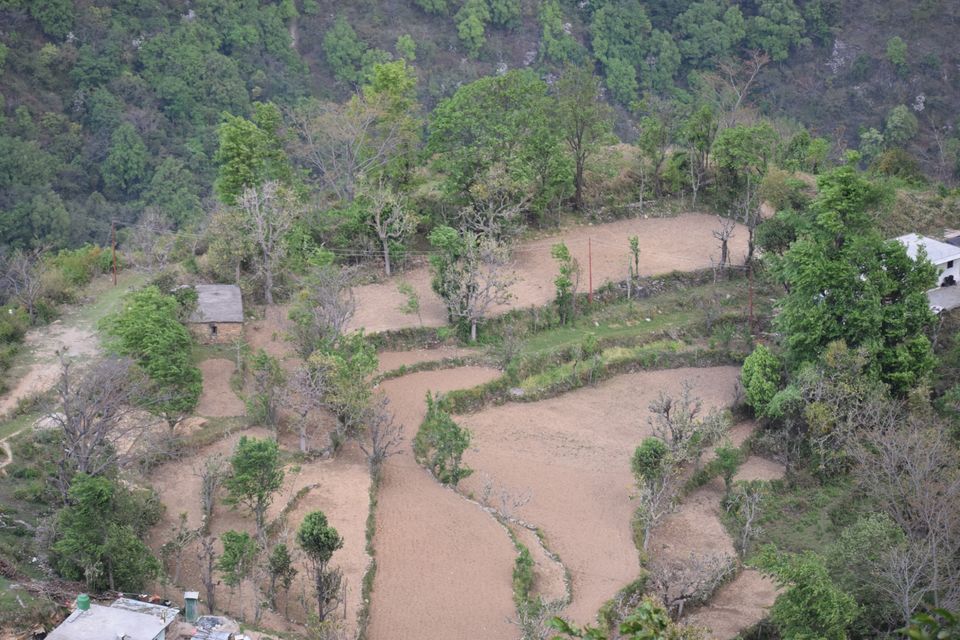 We started our trek to tungnath temple and chandrshila peak at 5:00 am . The trek distance was 4km for tungnath temple and approx 5kms for chandrshila peak. Trek was full of snowy which made mountains and route more beautiful. Trek was quiet hard to climb bcz our foot was slipping in snow. But views mesmerise us. The temple was so beautiful. Tungnath temple is heighest shiva temple in the world at altitude of 3680m (12070 ft) below the peak of chandrshila. We really enjoyed in snow. We didn't went to chandrshila peak coz of heavy and hard snow enroute of peak Chandrshila.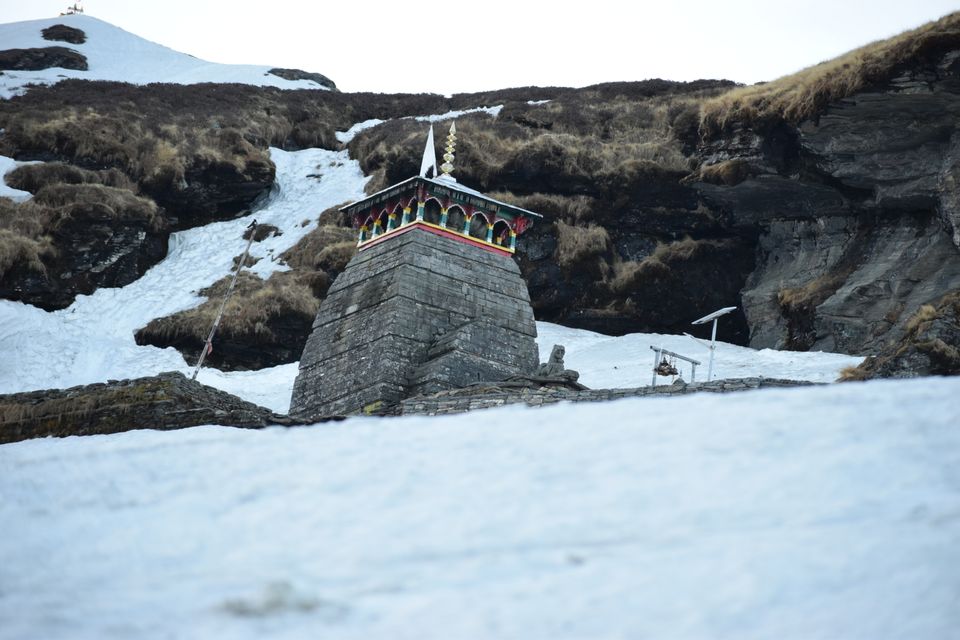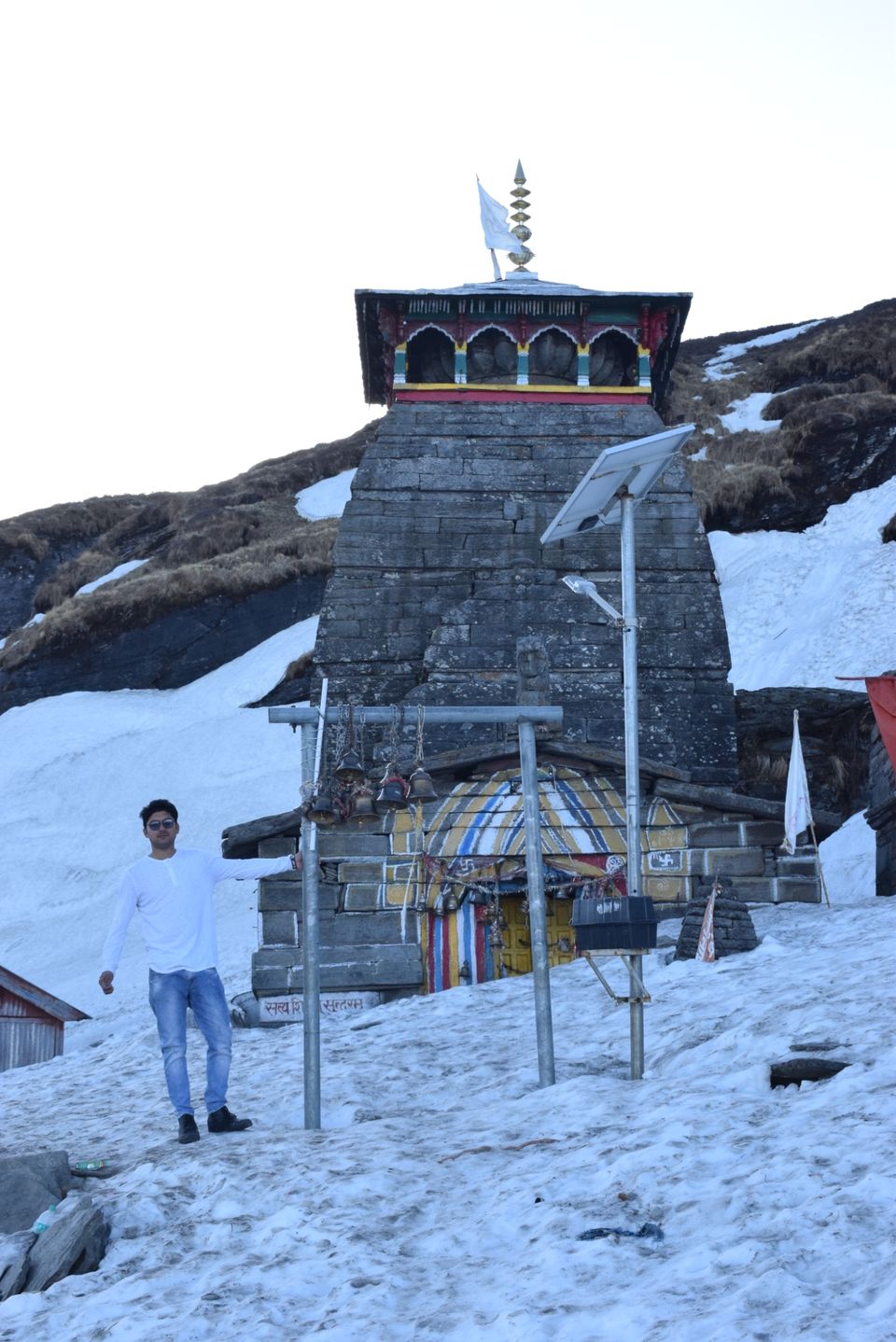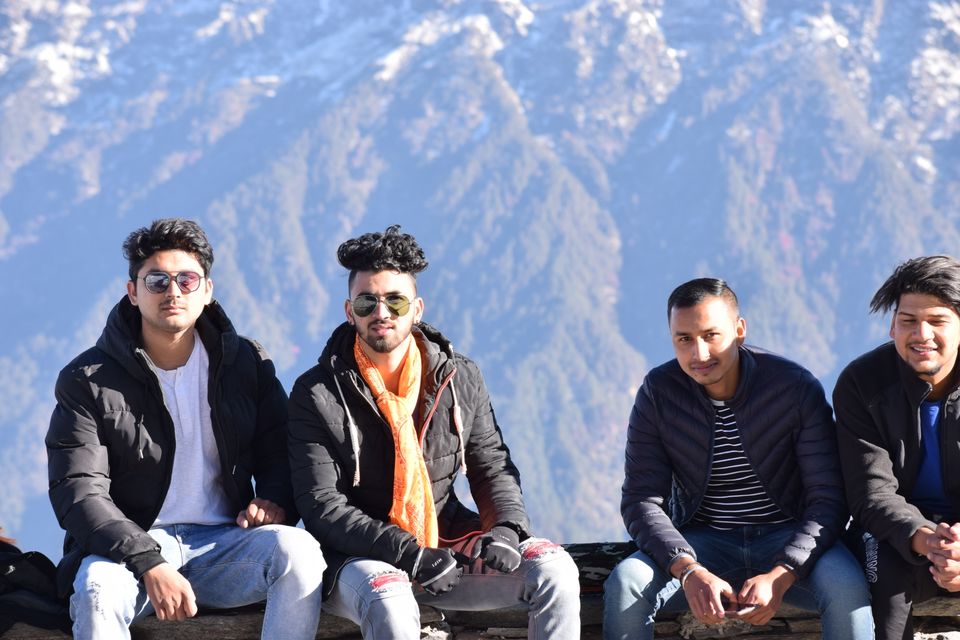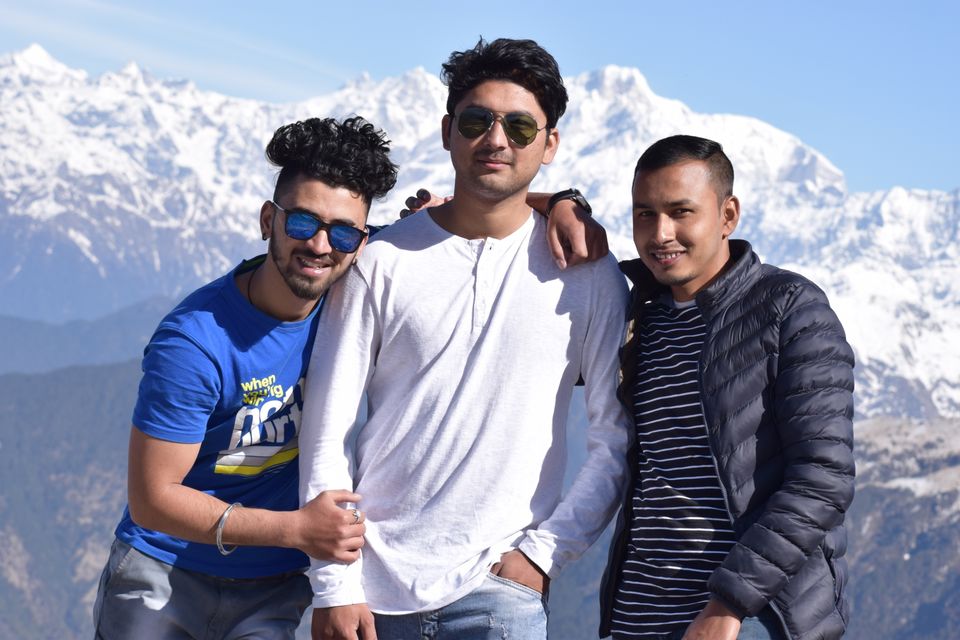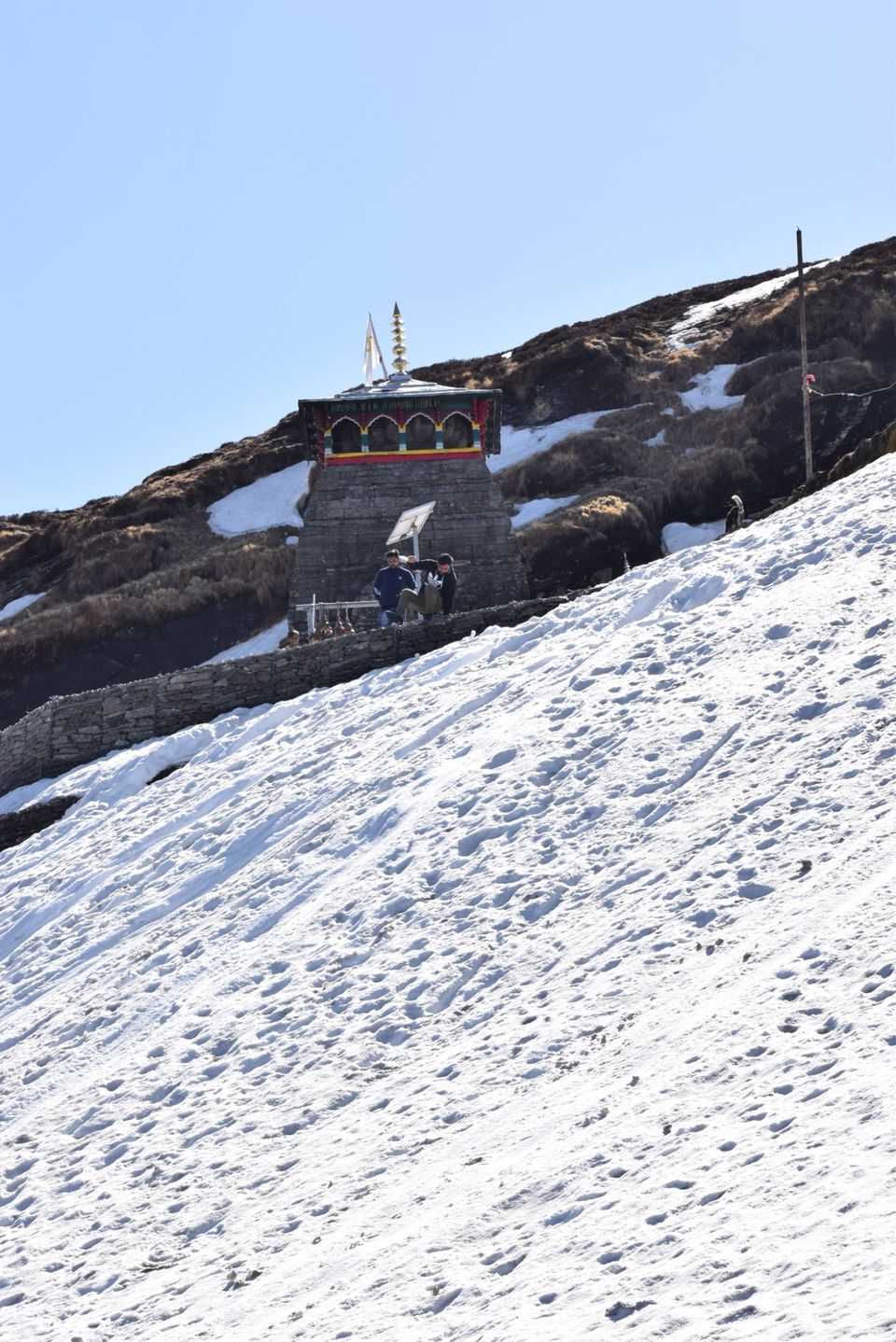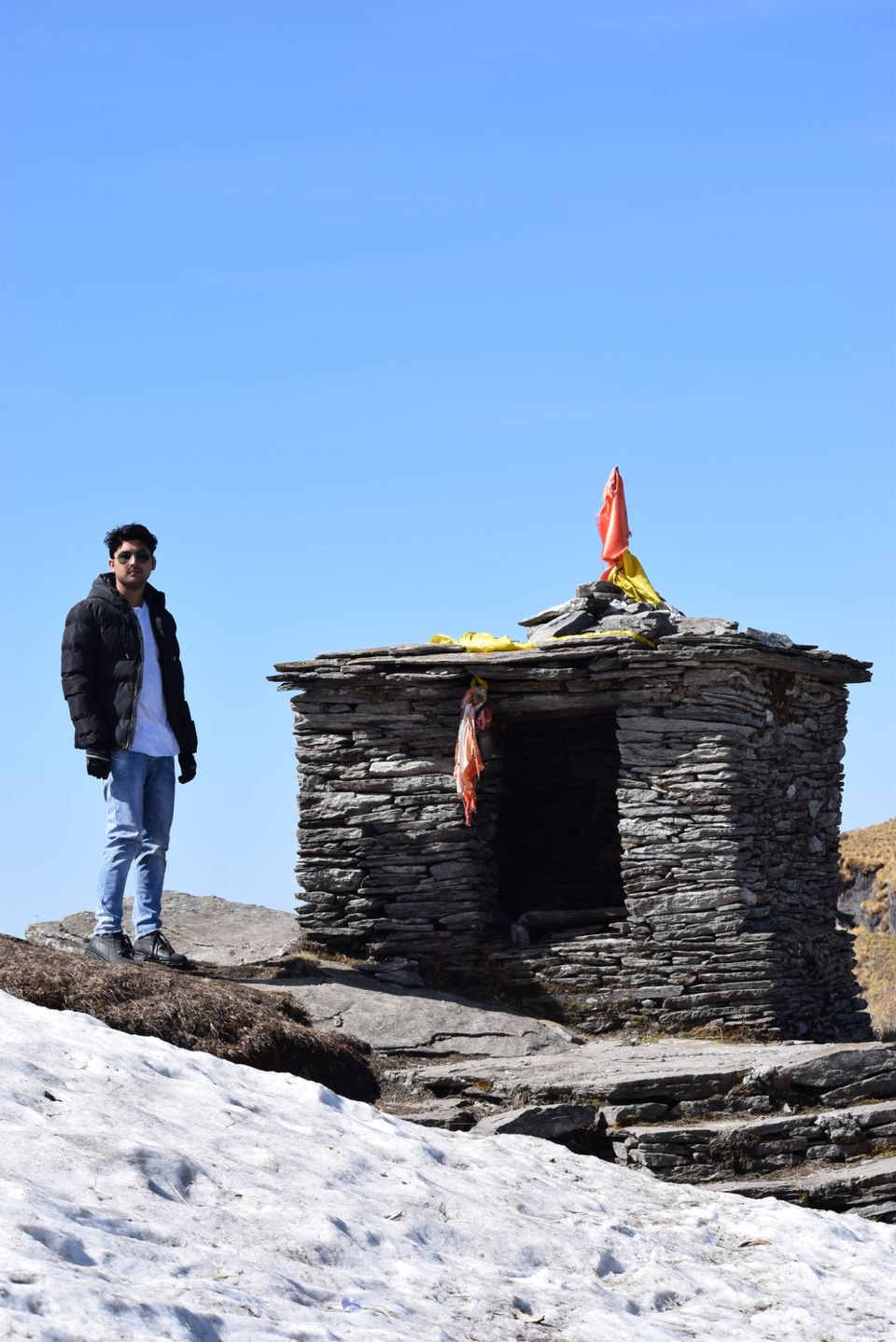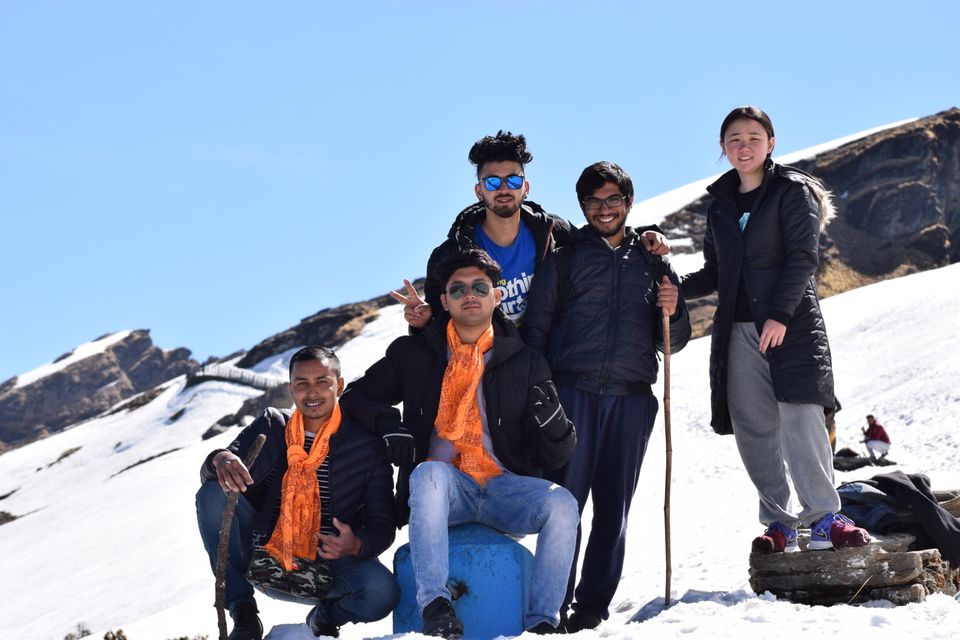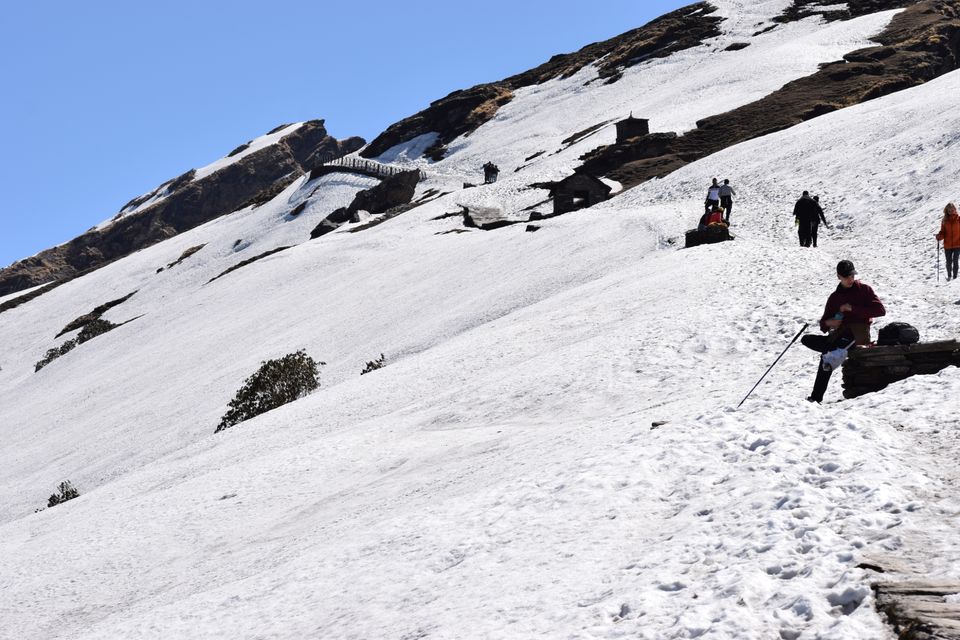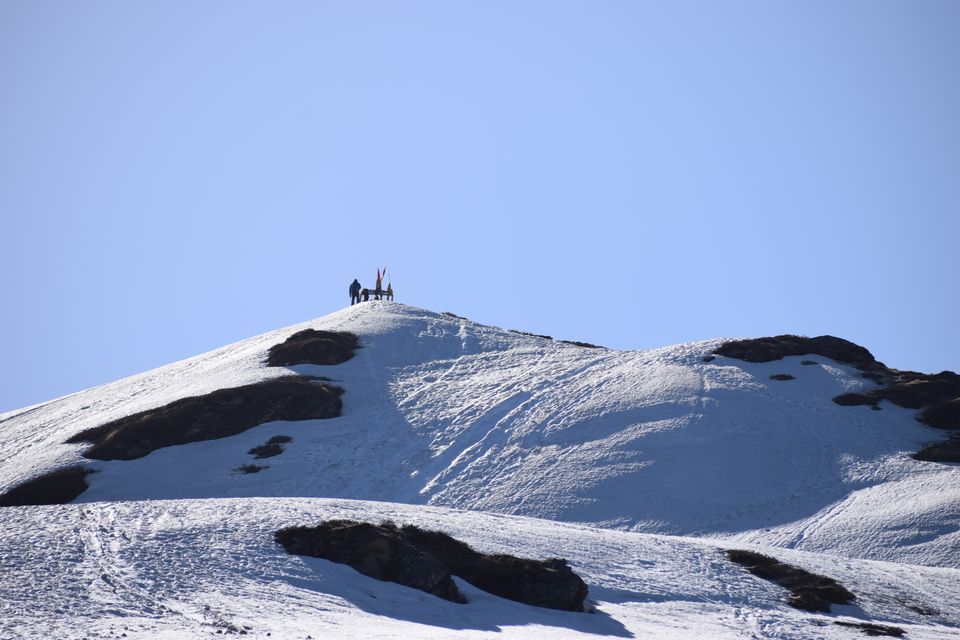 We saw monal bird (state bird of uttrakhand)in route of Tungnath temple. Bird was so beautiful so we take a snap of Monal bird. We reached chopta at 11am. And we had lunch there.Then we went to rudrprayag .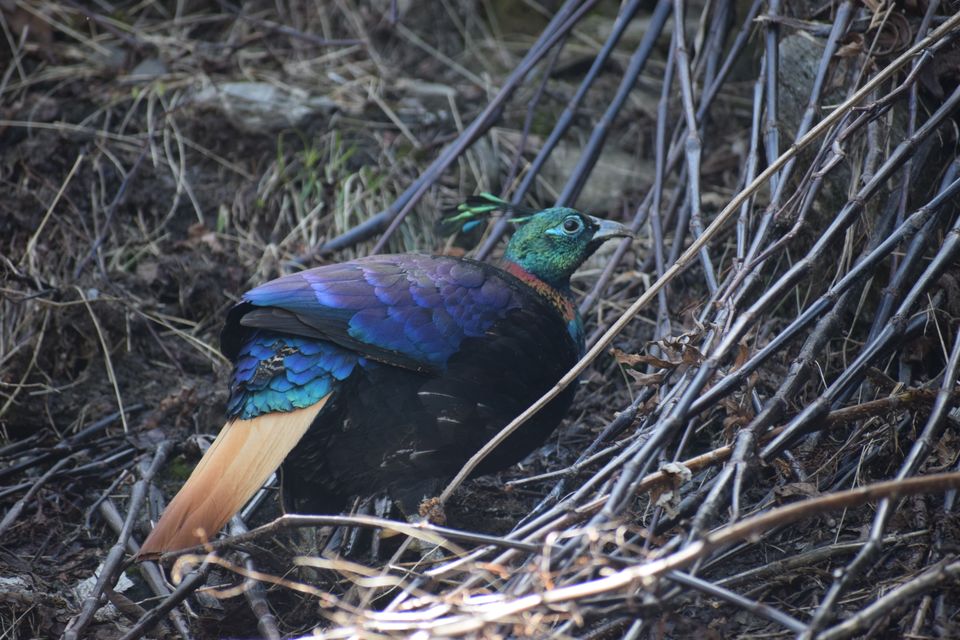 We went to koteshwer temple at Rudraprayag which is near about 3 km from rudrprayag at river bank of Alaknanda.then we went to karnprayag which was near about 30 km from rudrprayag. We stayed at karnprayag that day.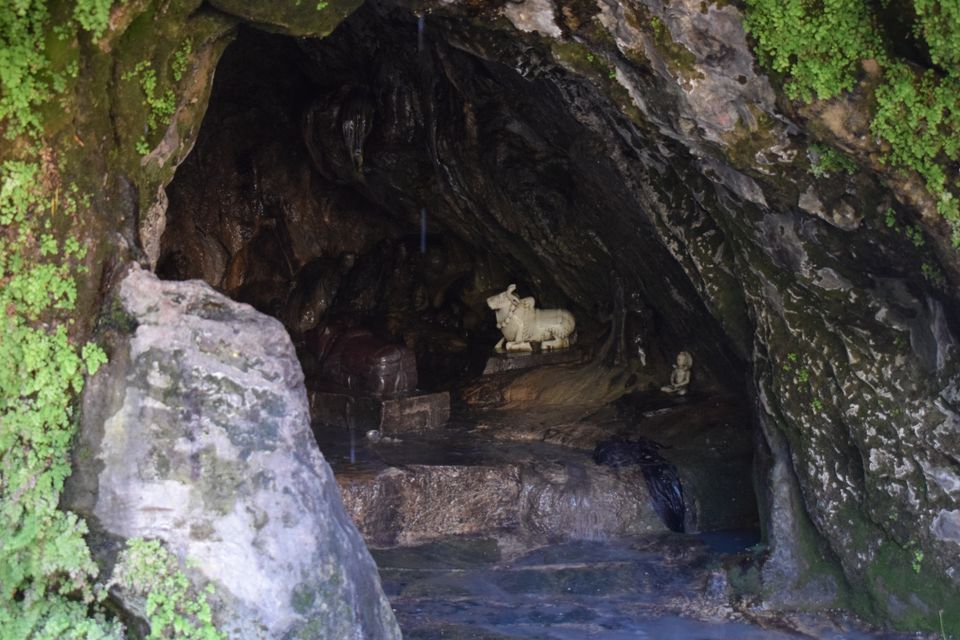 On third day we went to Aadibadri temple. Aadibadri temple is a group of 16 temples. After that we continued our trip to home. We had lunch at dwarahat. Then we went to our home. I reached home at 4:00 pm.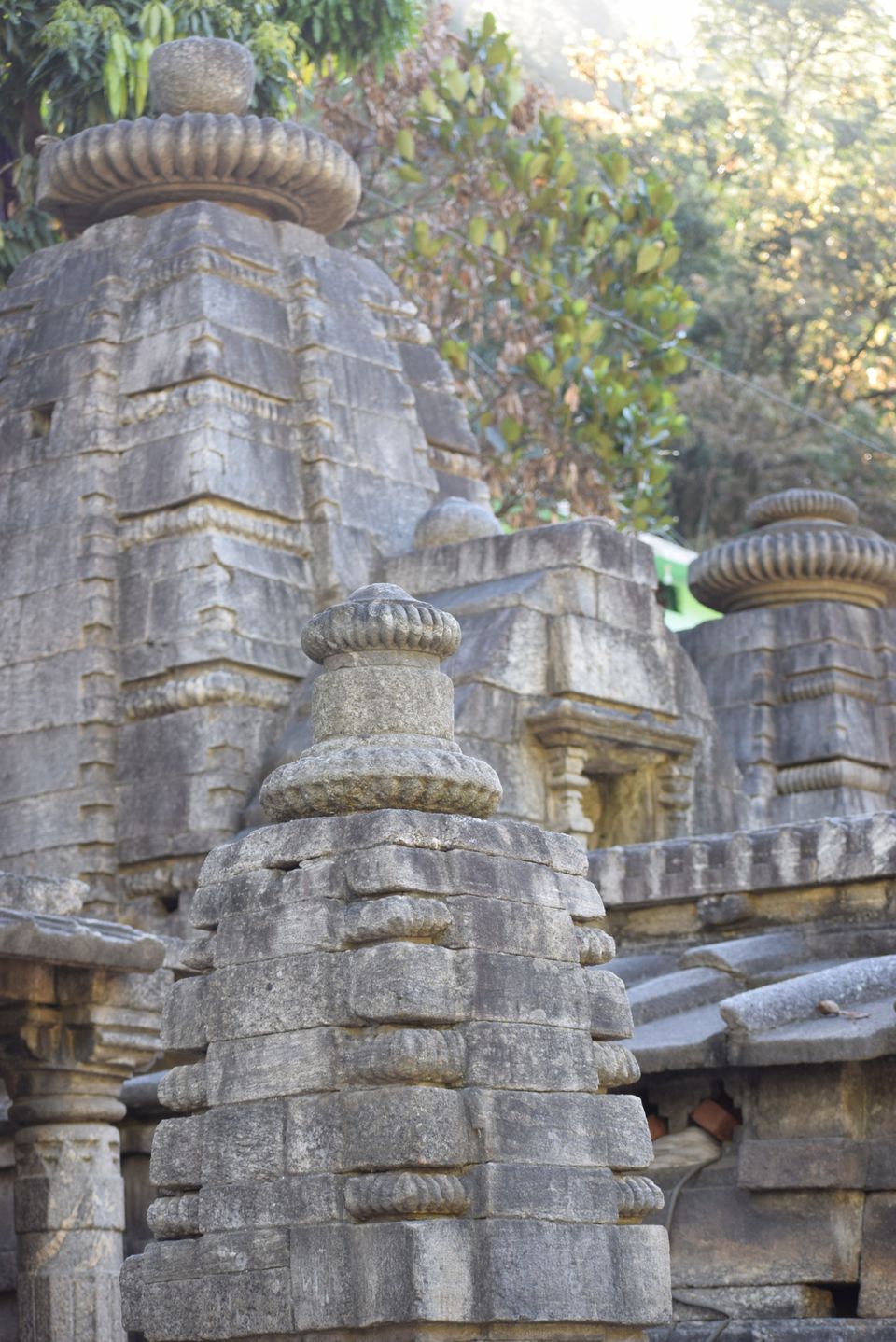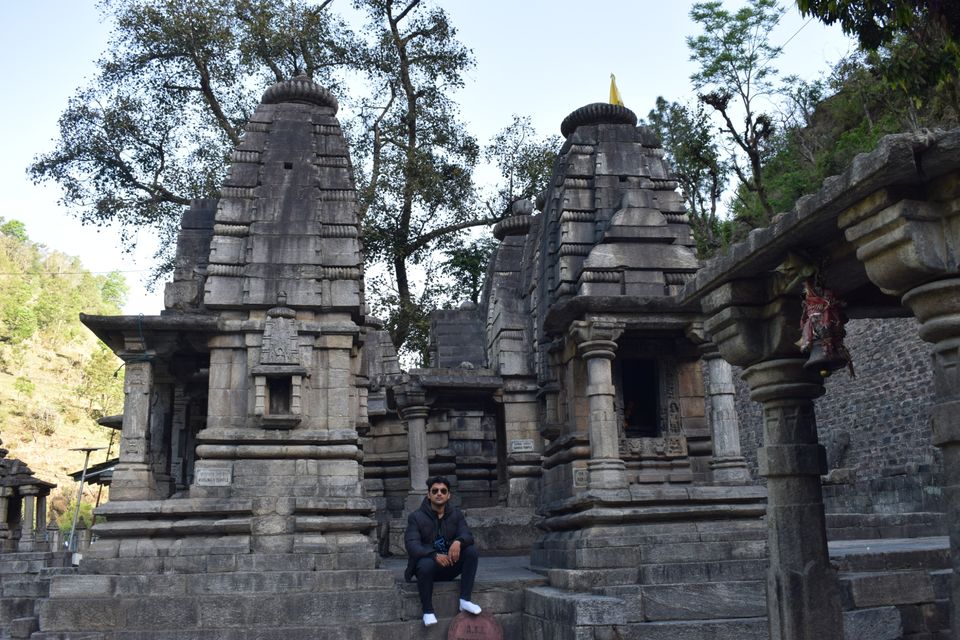 overall trip was very cool. A new landscape found on every turn on road.i suggest you to please go there once in a lifetime from your daily hauz-pauz life for innerpeace.