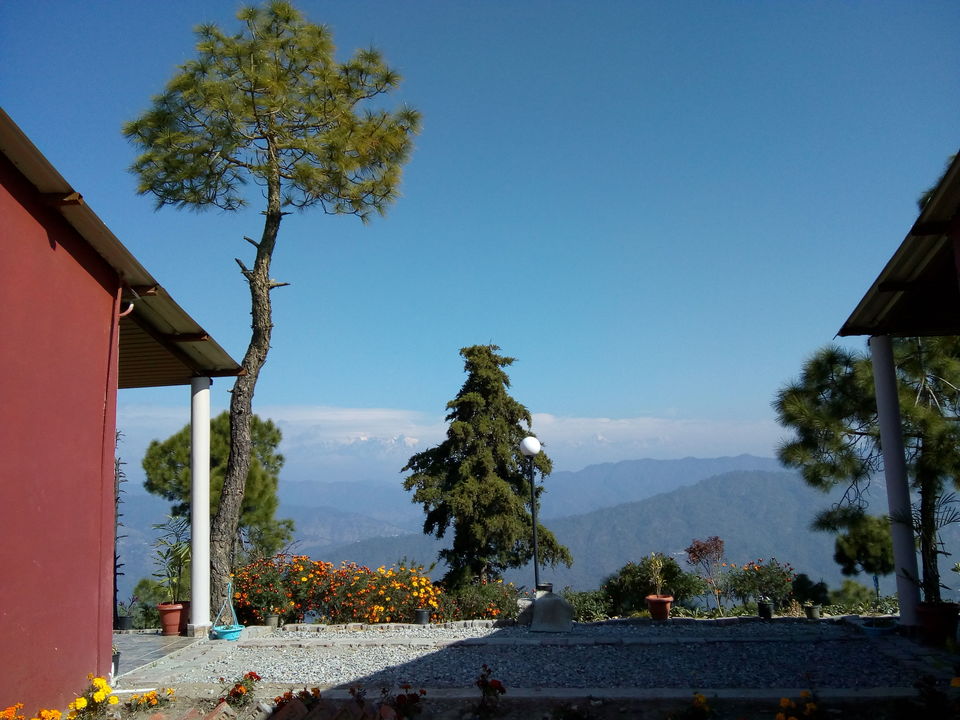 Recently I shared a life changing experience, as my first road trip to Lansdowne (Oct 2018), it's not even a month after my first trip and I knew that I am ready for my next calling. Almora will be the craziest trip I thought of... since before even the trip started there was a lot that needed settlement. "Limitations & Mind confusions": We all face times when we question our situations and potential but limitations are in our head and we must rise beyond it to "Experience Life". I faced one such situation while shaping this trip. But when the calling is at its summit, a travel lover finds a way out and here I was headed to Almora.
Day 1
We started from NOIDA on 9th November 2018 at 3.30am. There was dense fog as we entered some remote places on our journey guided by GPS. Visibility was almost zero and so we decided to stop by for an hour, reducing any risk and rested in our car till sunrise (TIP: Avoid night driving in winters, an early rise will be better and less risky). We started by the time, sun raised in the front held up like a bright red-orange ball in the sky emitting warmth in the cold breeze. This time also we packed homemade food on our way, saving time and reducing cost. The way to Almora is pretty adventurous and properly guided... some under constructed roads, scenic beauty of Bhimtal, breathtaking avalanches, wild forests/hills and a crazy companion. We reached Almora by 2.00 pm same day and met a localite friend there who took us to explore the best view of Almora. At an altitude of approx 2,000mts the beauty and calmness of Almora rushed into the soul giving a feeling of blissfulness. We stop by the beautiful Moksha cafe and had and awesome cup of coffee (TIP: Cafe is bit costly but the view top there is worth). The eyes could see the sun slowly sliding down behind an unknown hill embracing the beauty of this small hill station. It was a tiring yet fulfilling day for a travellers soul, and the day ended well with old friends, good food and perfect night stay at Rudra cafe (Cheap stay, at walking distance from Kasar devi mandir) (TIP: For a more interactive, pocket friendly and scenic fun stay HOTs Hostel is better option).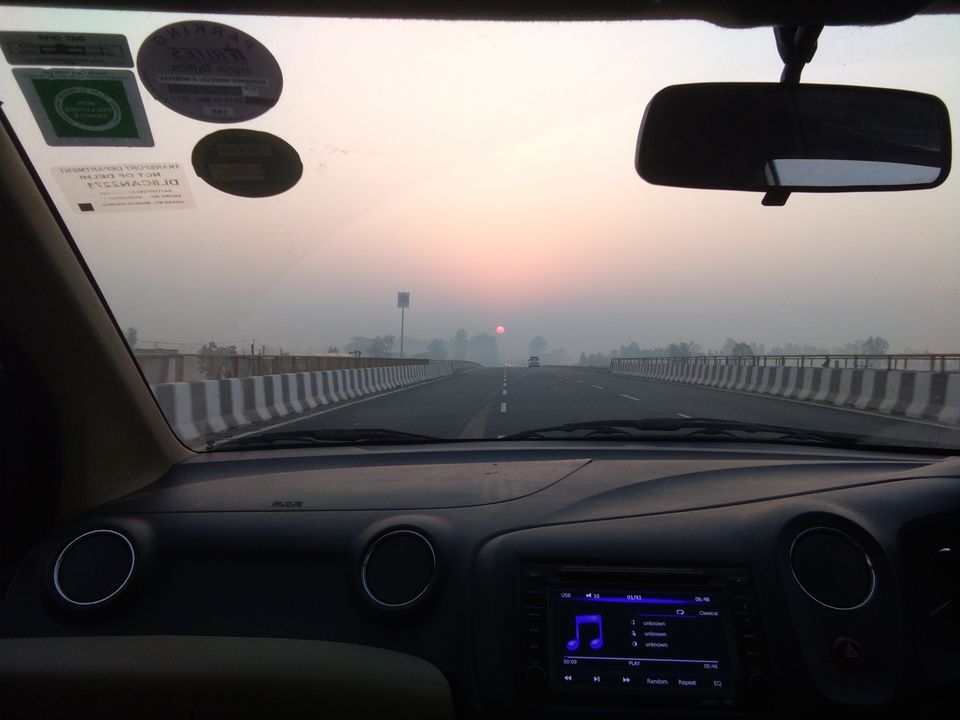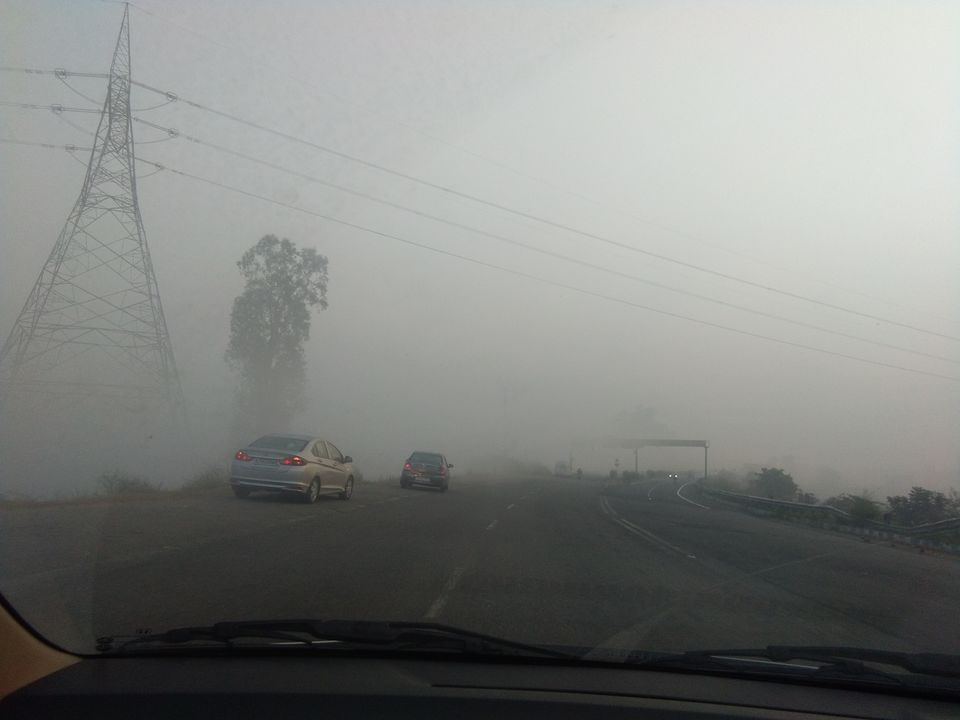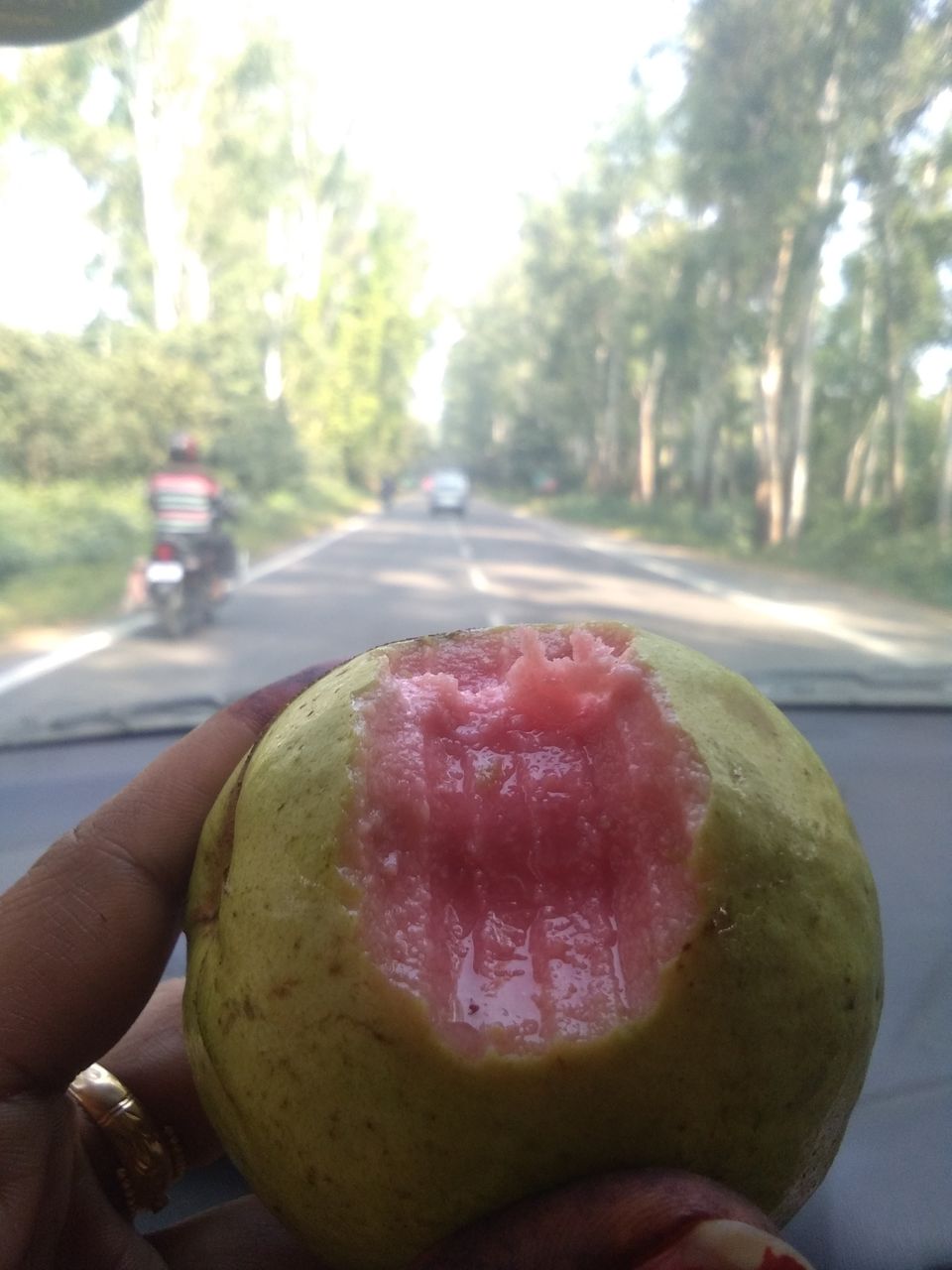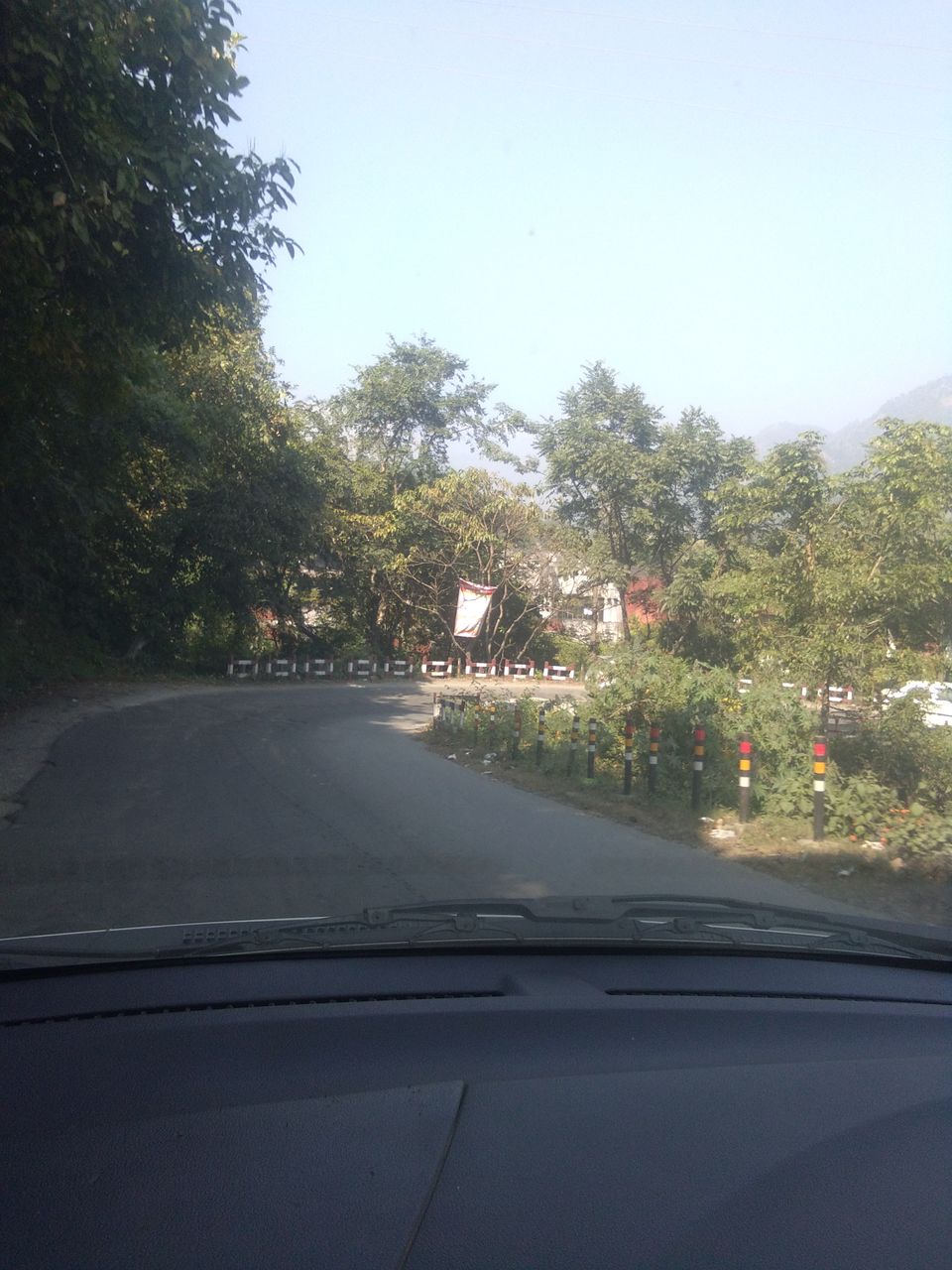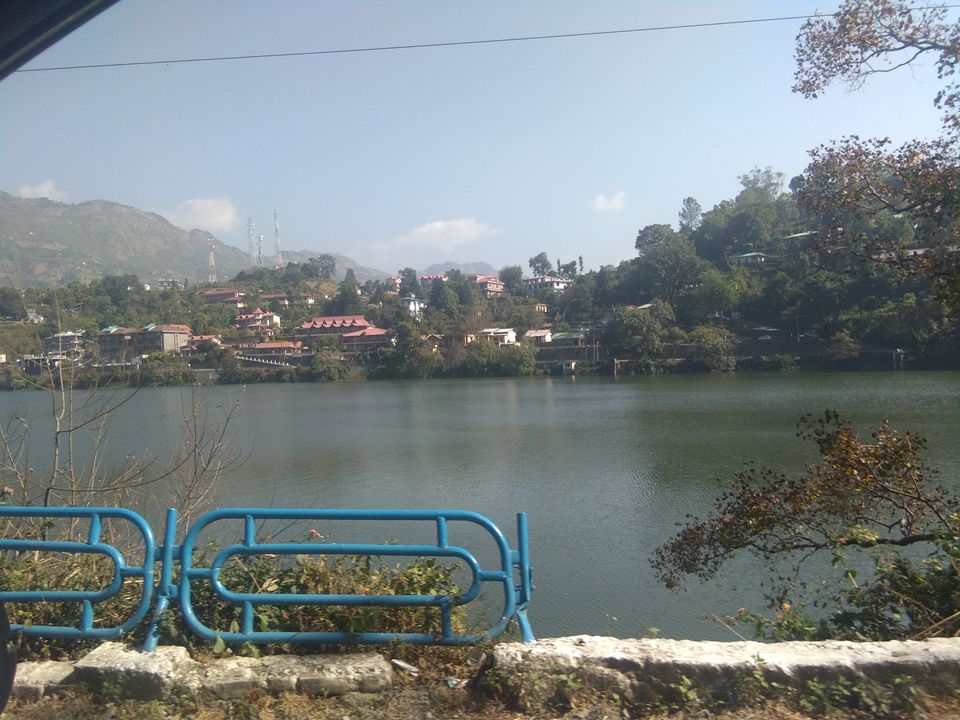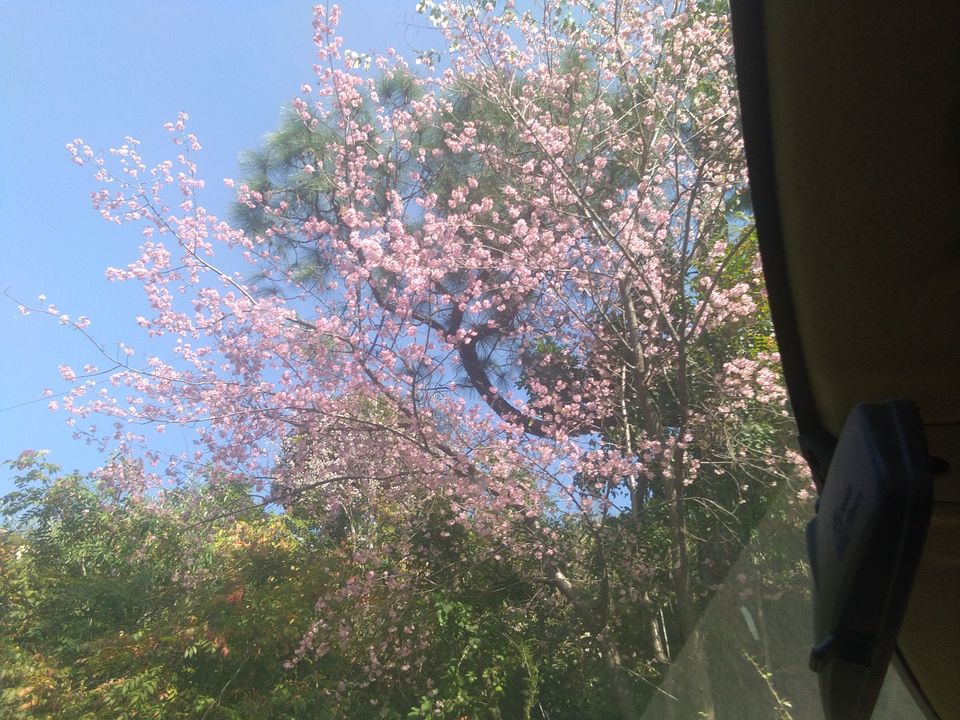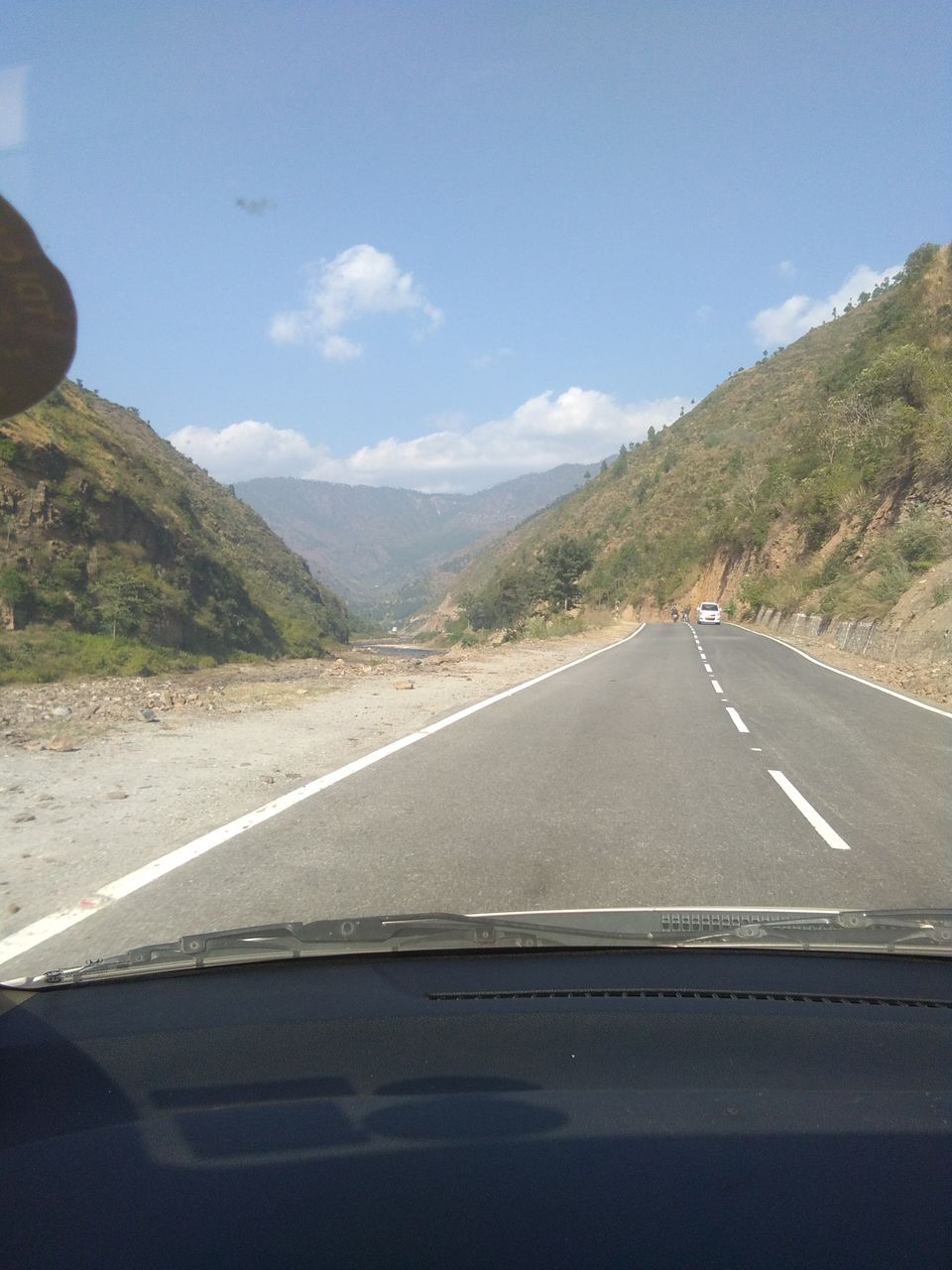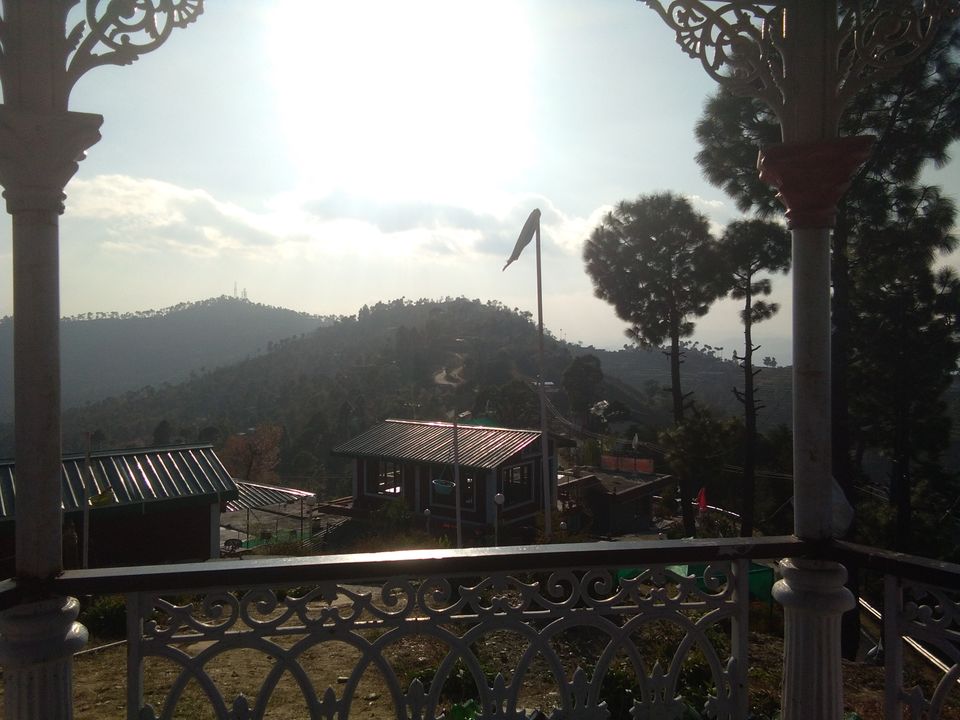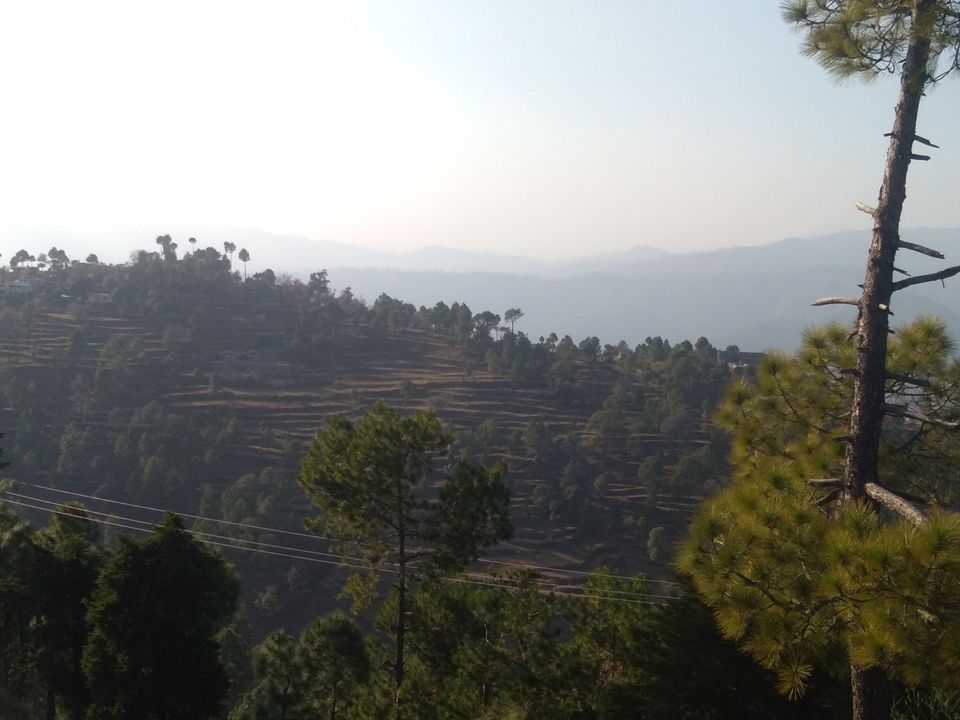 Day 2
Mornings on hills are refreshing and energising, it holds a magnetic energy to drag one out of the bed and making the soul absorptive to the silence and calmness of the surroundings. We proceeded to the scenic forests of Binsar (altitude: 2412mts) by 10.00 am. The ride was one amongst the wildest with raw road network, as we enter deep in the forest, the beauty magnifies many folds, and wind turns moist and colder. After parking at Binsar resort we started exploring the mesmerising beauty of shining oak and rhododendron trees (month of March and April flowers blossoms enhancing the beauty), narrow paths, rarely seen birds species (one can encounter snow during months of December to February) of Binsar. Binsar forests of Almora are known for its leopard population and tourist attraction place the "Zero point". After reaching the Zero point all one can encounter are the snow covered mountains, but for us it was bit disappointing as the weather was cloudy. After exploring the place we headed back to Almora as the roads are wild and it is safe to reach Almora before sunset if you are not with any professional driver (TIP: Binsar forest retreat is a good place for lunch Rs.250/- per person, strictly follow timings 02.00pm to 3.30 pm).
By evening we reached Almora and fortunately can book a place in Moksha café to experience Tent stay, good music and camp fire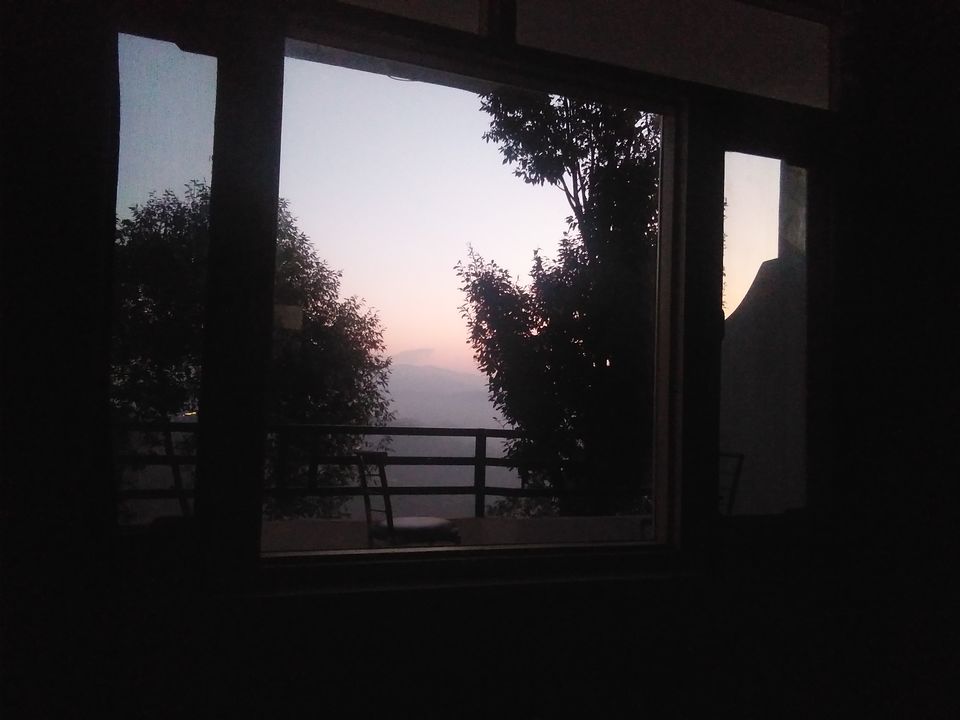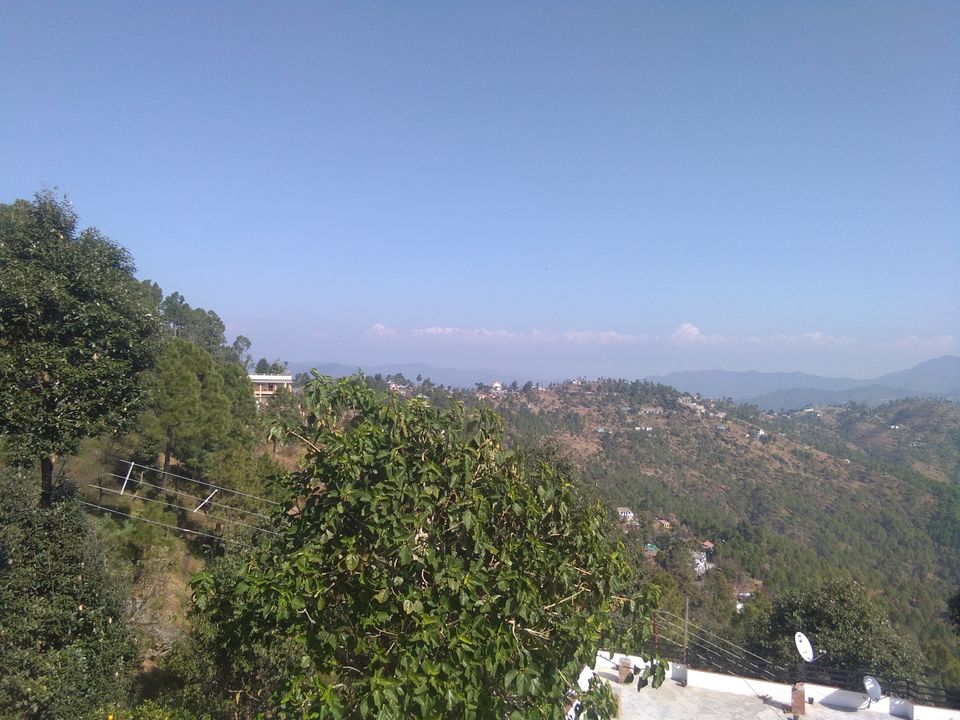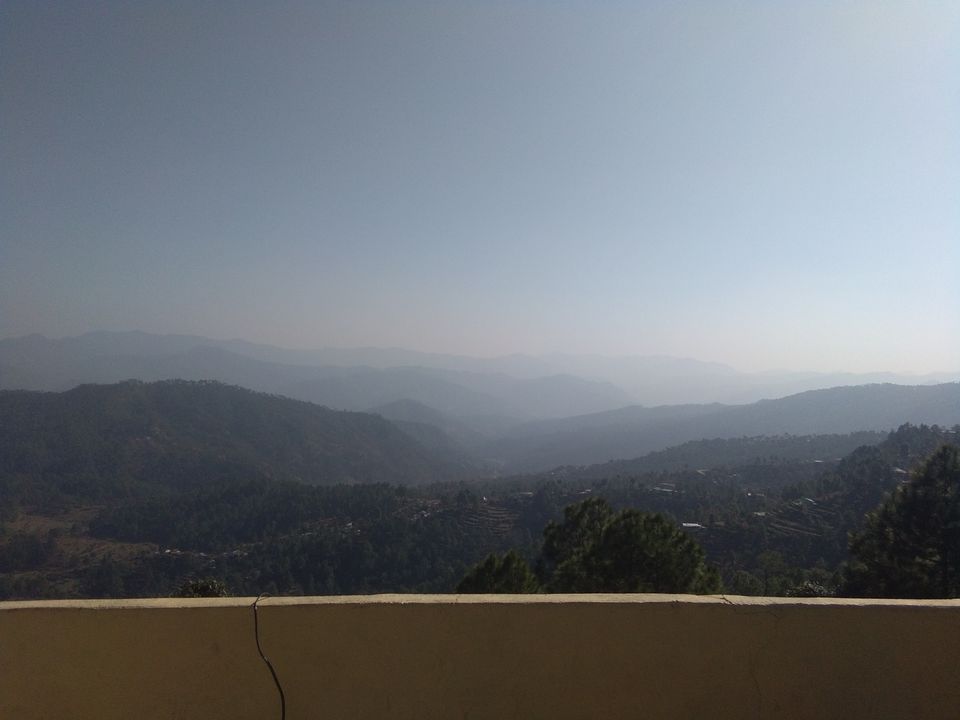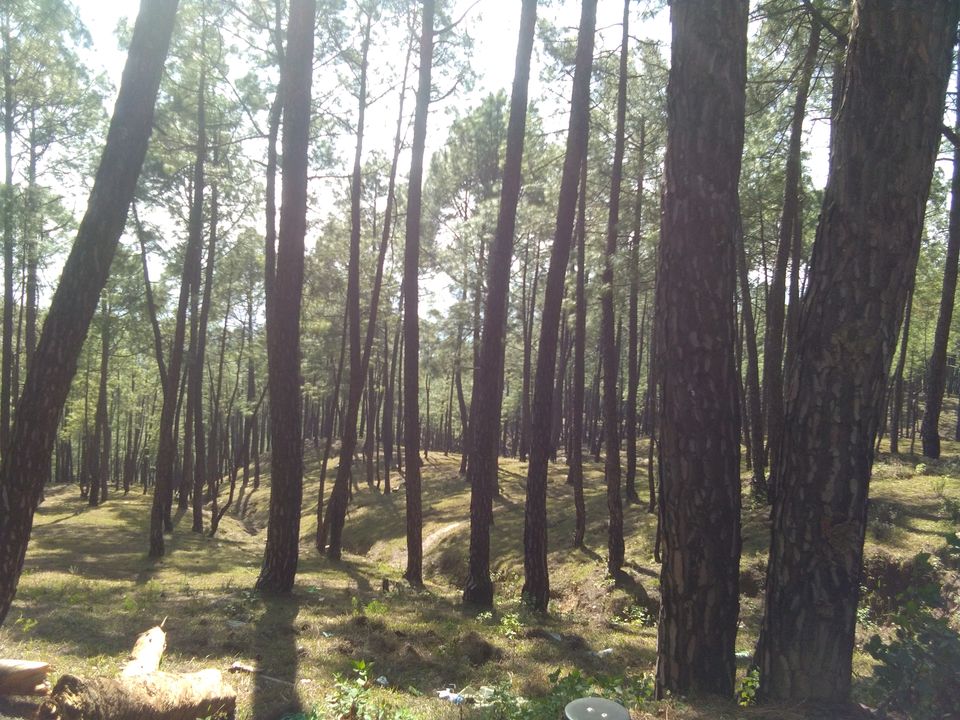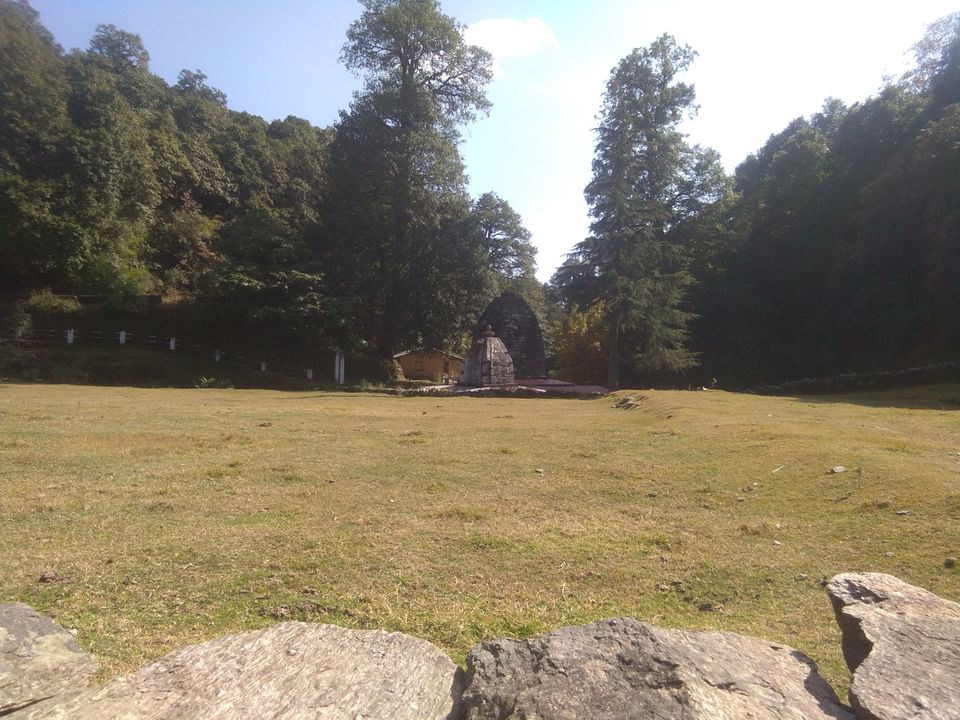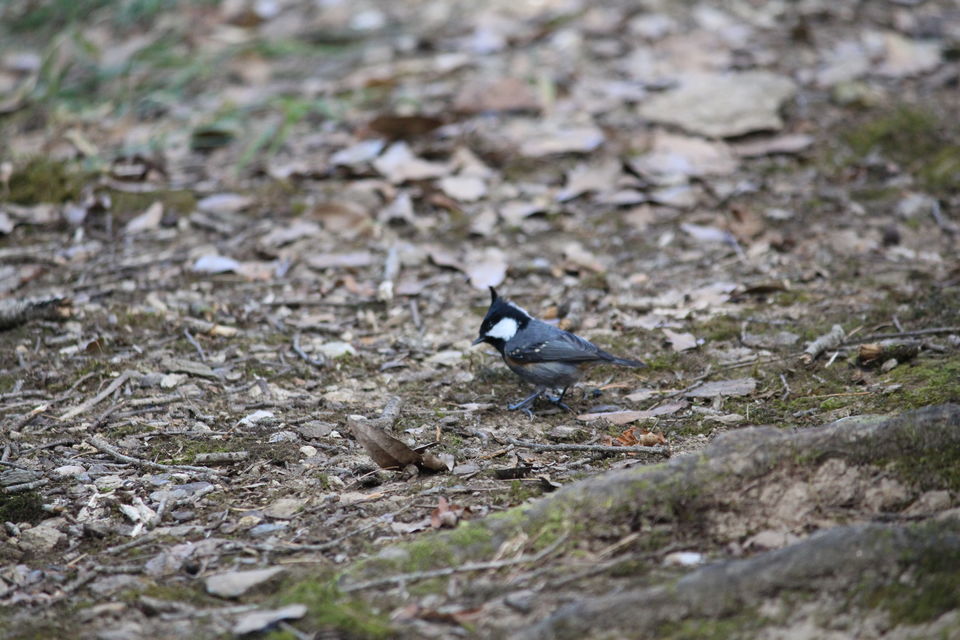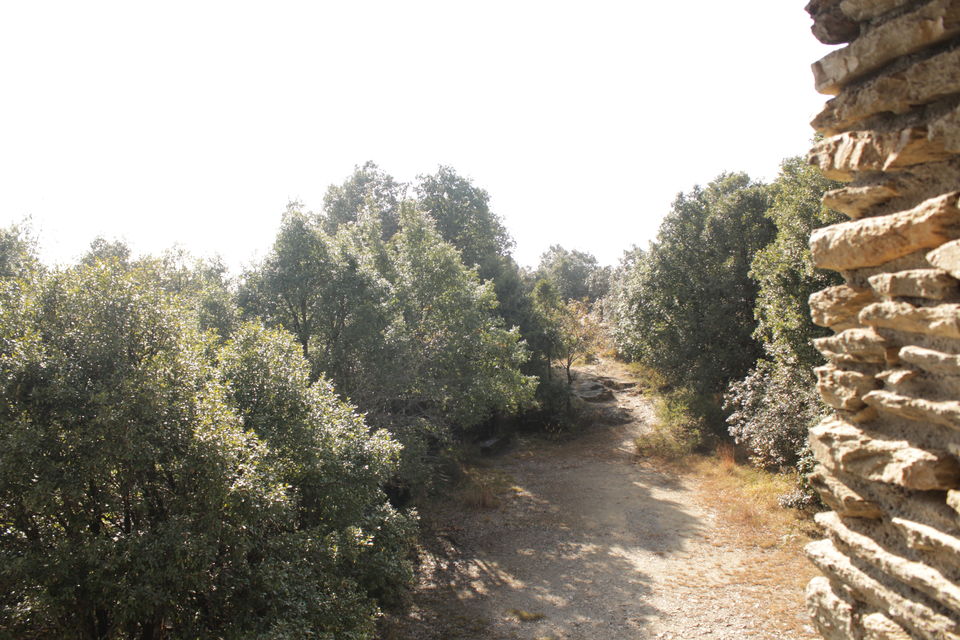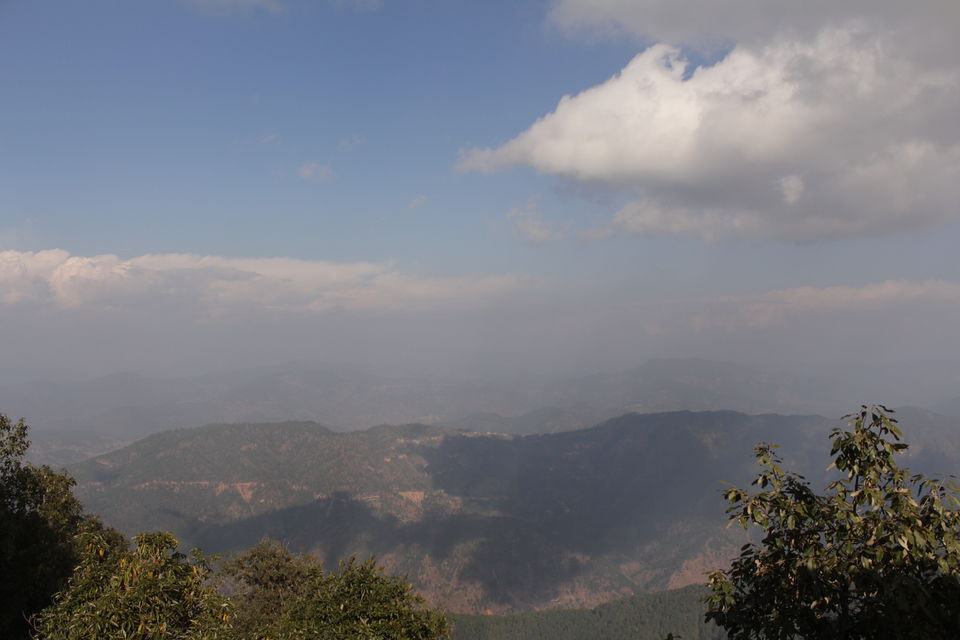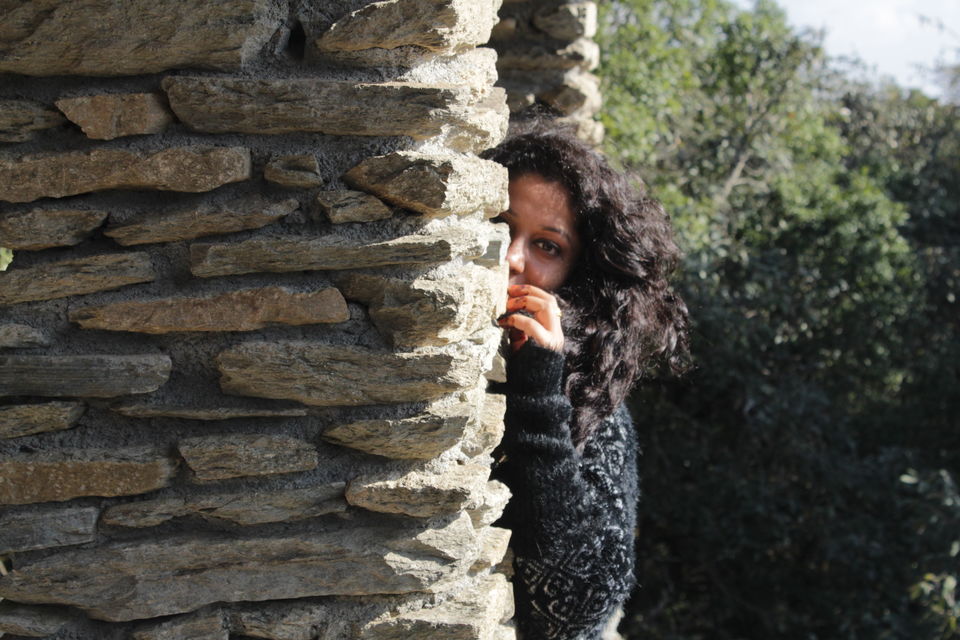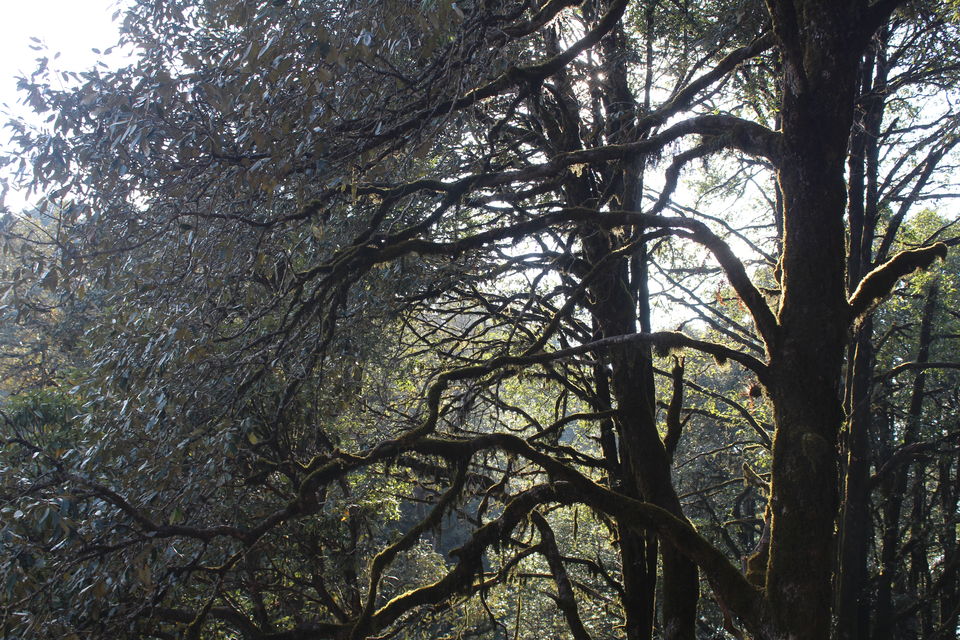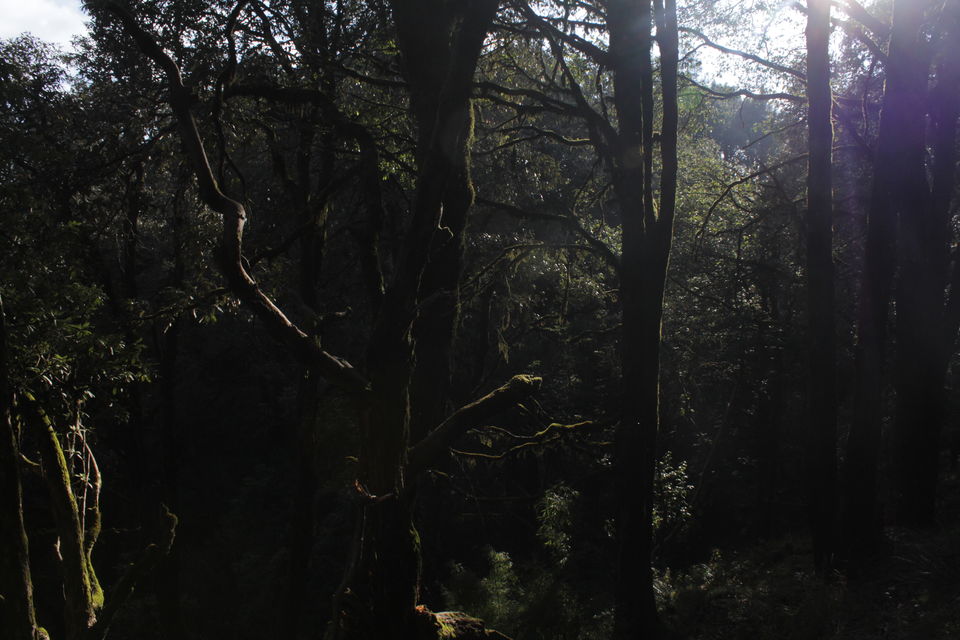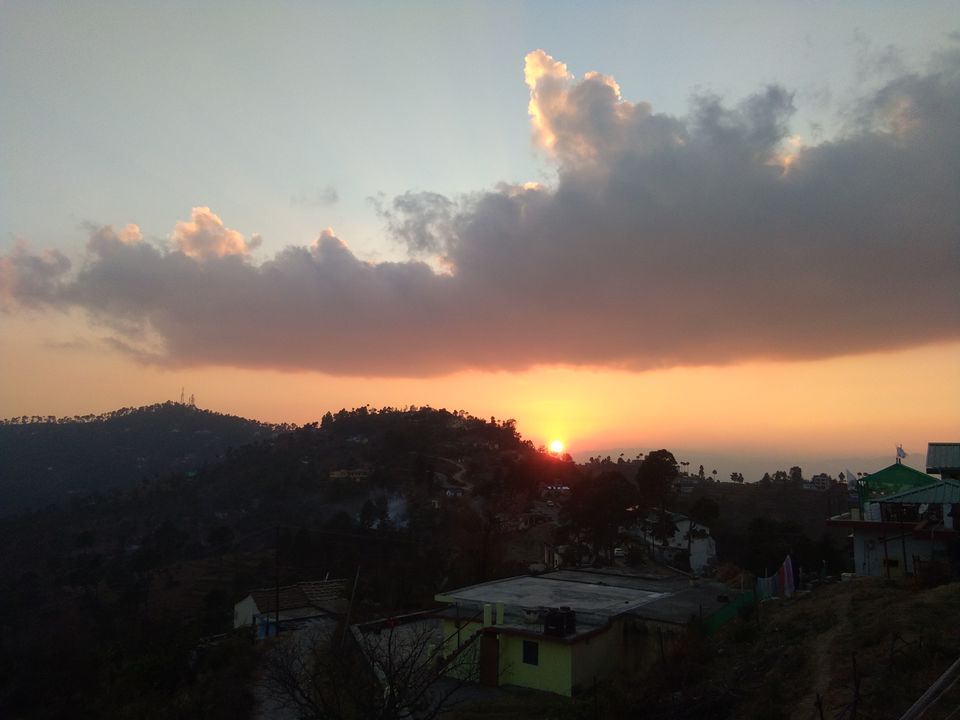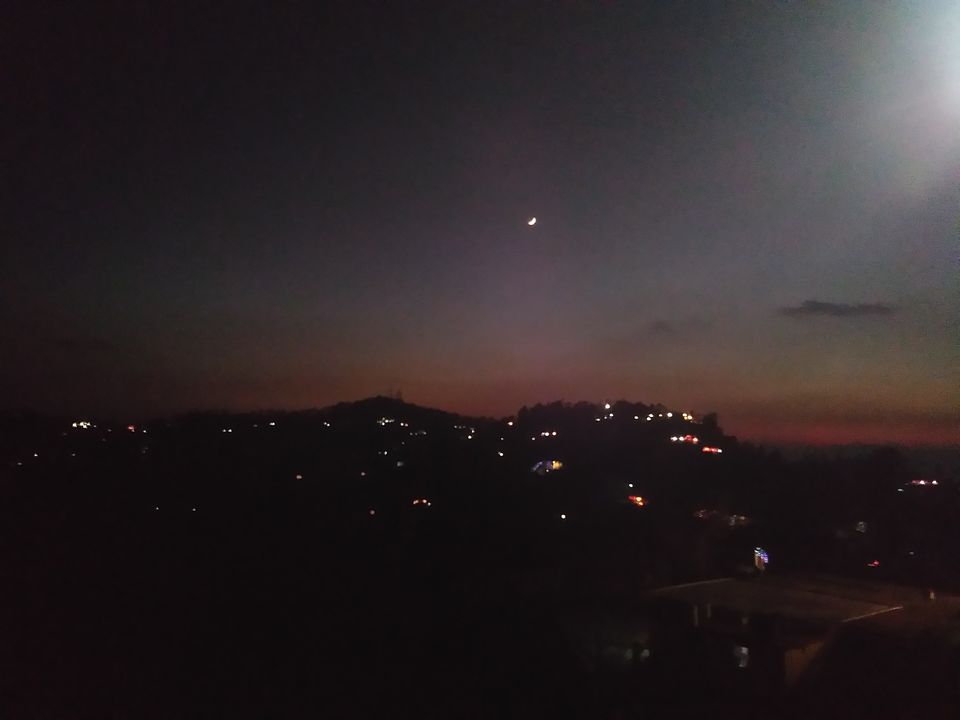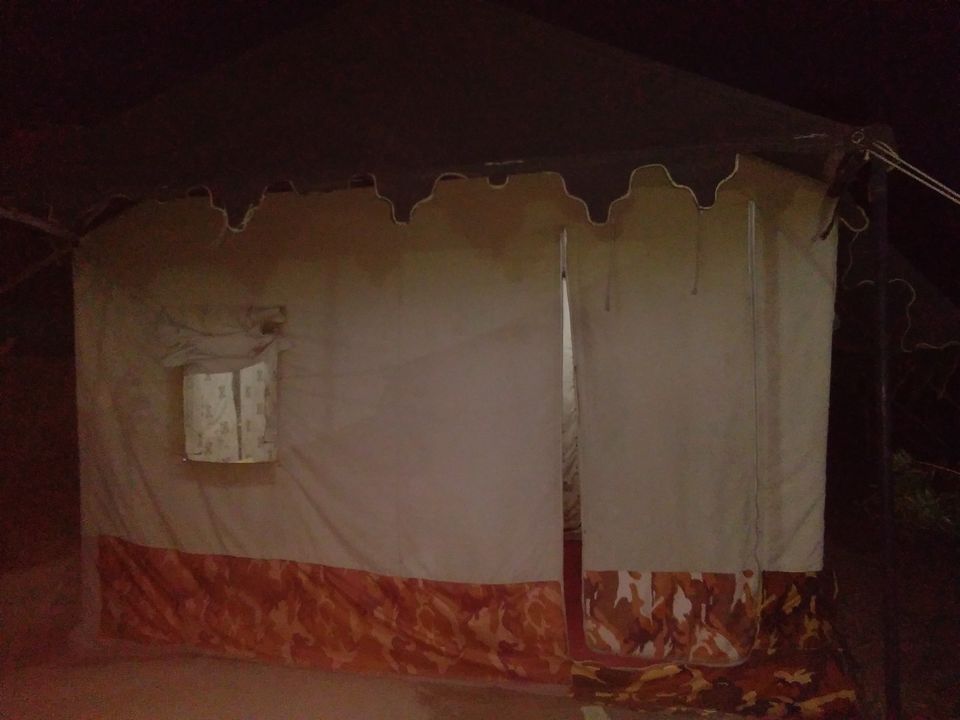 Day 3
The next morning we started from Moksha cafe (Breathtaking view of Chaukhamba, Trishul and Nandadevi mountains form Moksha cafe) Since I have visited Almora after this trip also so will be sharing some clear pics of the mountains.  We stopped for breakfast at nearby Dhaba kinda outlet, food was tasty and fresh cooked from their own plantation, we also took a walk by their plantations and felt an excitement like we use to have as a kid. To know the eternal beauty of any place one must connect to the lives inhabiting it. The interaction went on for hours and we got bit late to start, the next stop was Kasar Devi, the surrounding of the temple was so calm and peaceful. After spending an hour at that place we started for Noida by 2pm in noon and met with a huge jam on the hills due to construction that we reached Noida by 4.00 am next morning. Every trip adds a valuable experience to once life, this trip defined life to be simple, wild, challenging process where we climb the mountains yet stay connected to our ground/roots. What else to ask from a journey...... Almora will be special.