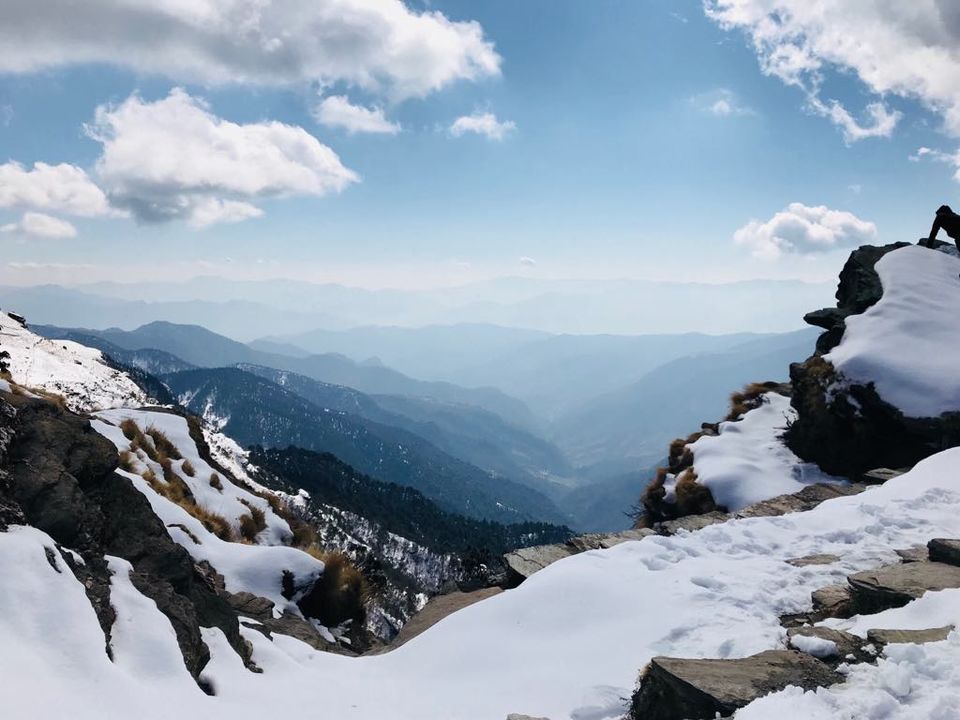 Deoriatal-Chandrishila Trek
Start of the new year and We are again excited for new adventure trip, This time we went for a easy combo trek i.e Deoriatal-Chandrishila trek. Deoriatal-Chandrashila trek is famous for amazing forest trails, soft snow and bird watching.
We bunch of excited engineers started our journey from IIT Roorkee early morning and reached our base Sari and 2:30 pm and got into a hotel totally tired. After having some snacks and a good couple of hours rest we started our journey for Deoriatal at 4:30 pm.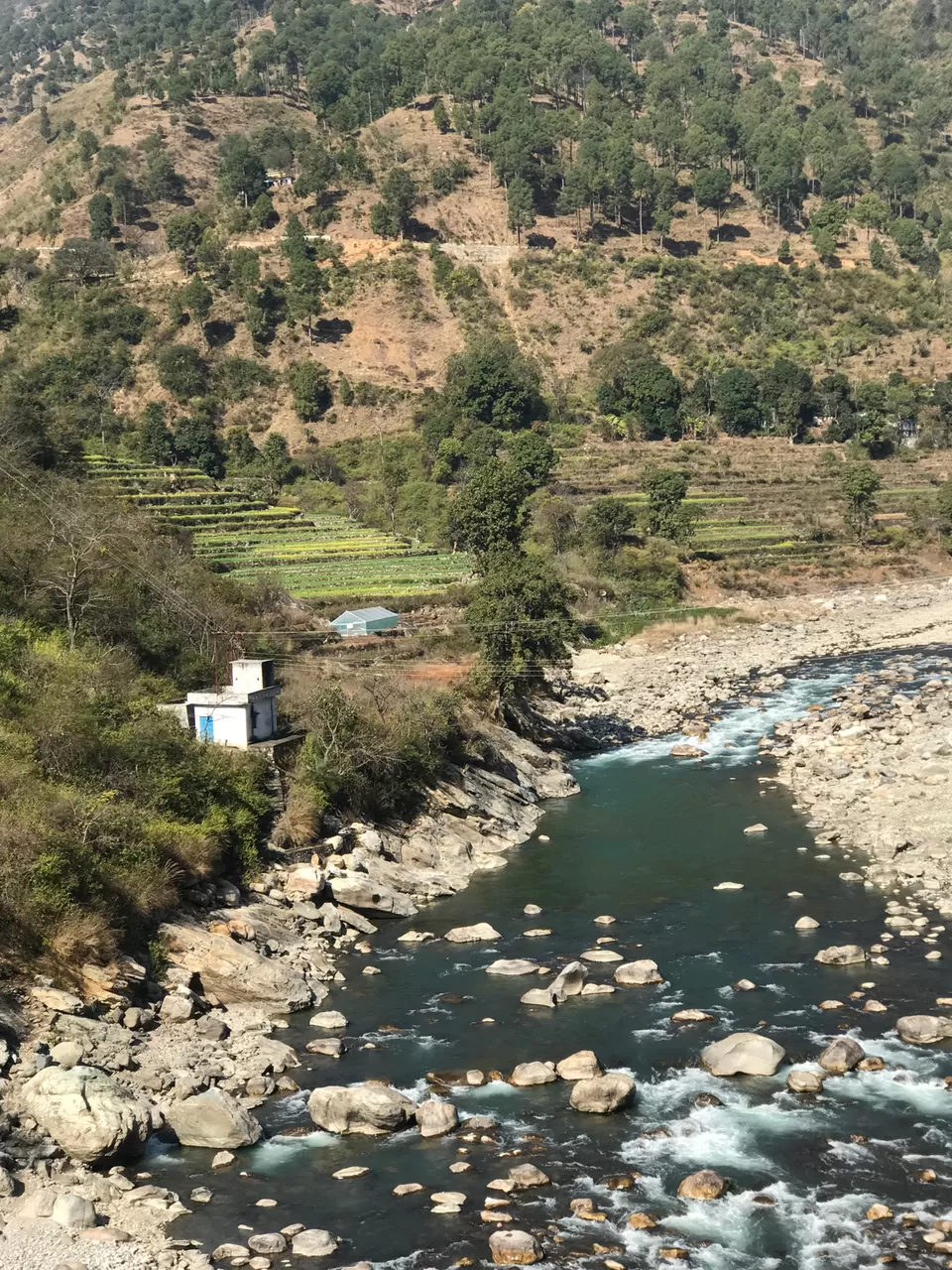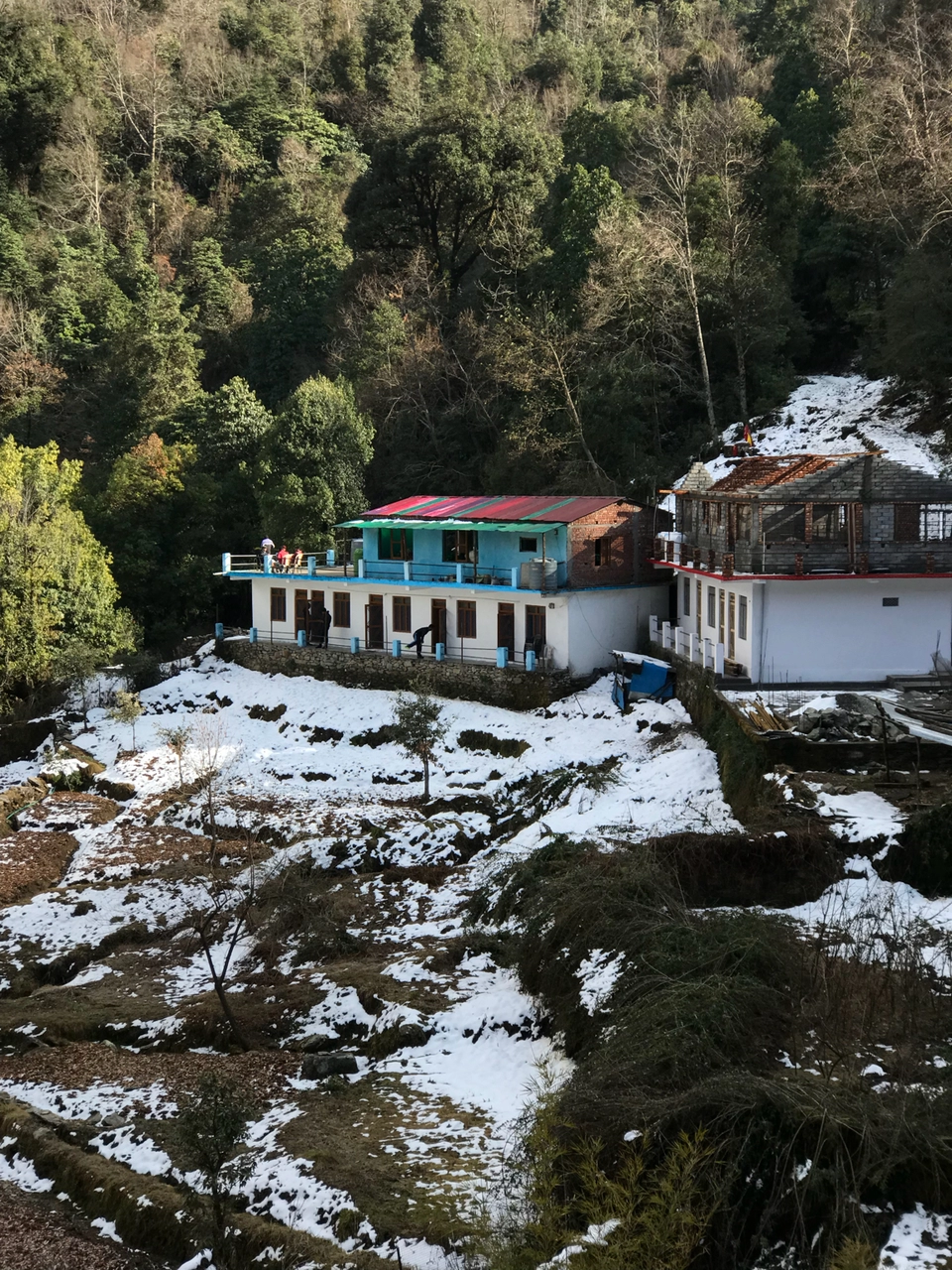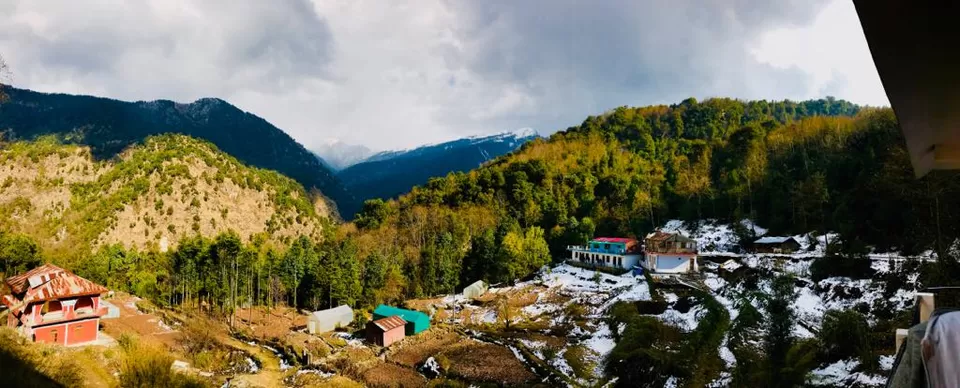 Deoriatal
The trek starts with a sign-board indicating the trek route to Deoriatal in the heart of the small market in Sari, next to Hira and Murali Singh Negi Tourist House. The so called 2.7 km trek doesn't look like a 2.7 km trek. We reached the top at 5:30 pm. The snow was not fresh but slippery and it was difficult to walk on it without falling. People do camp here and its awesome.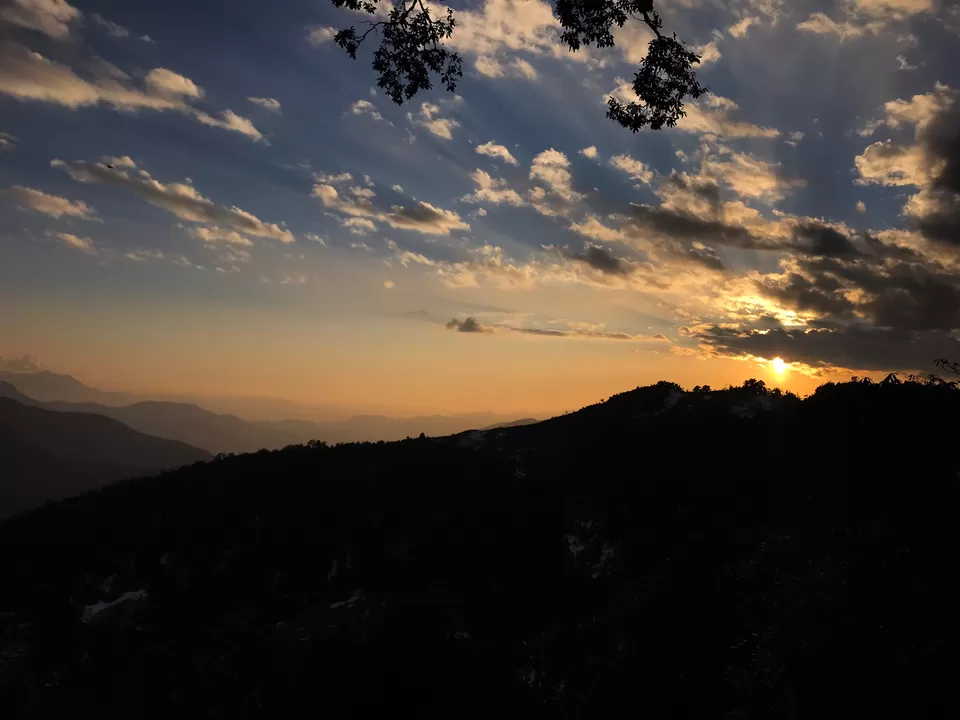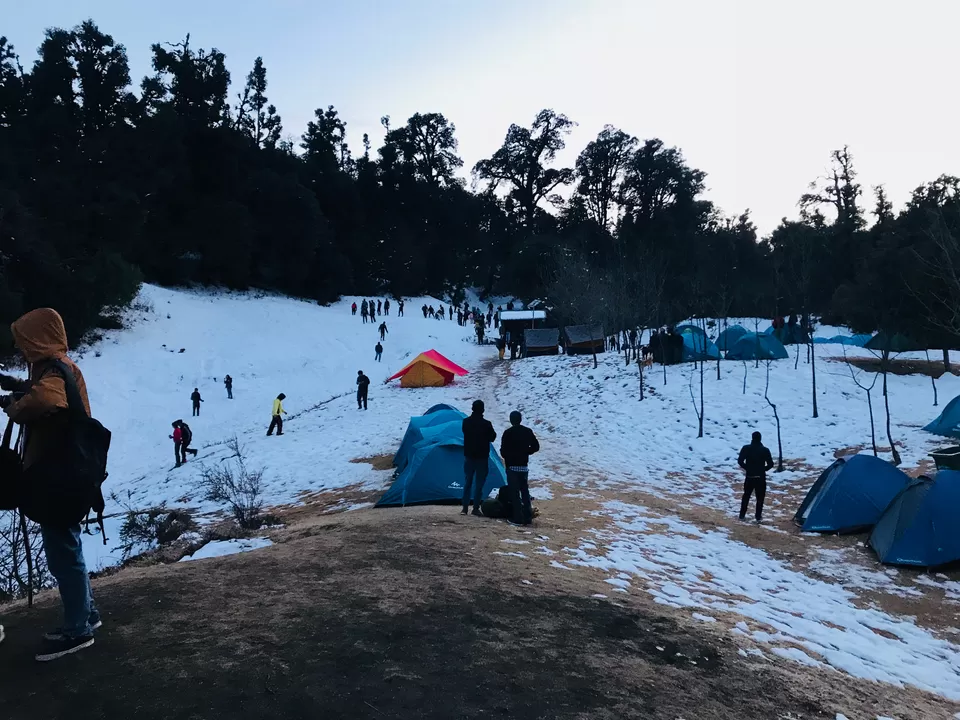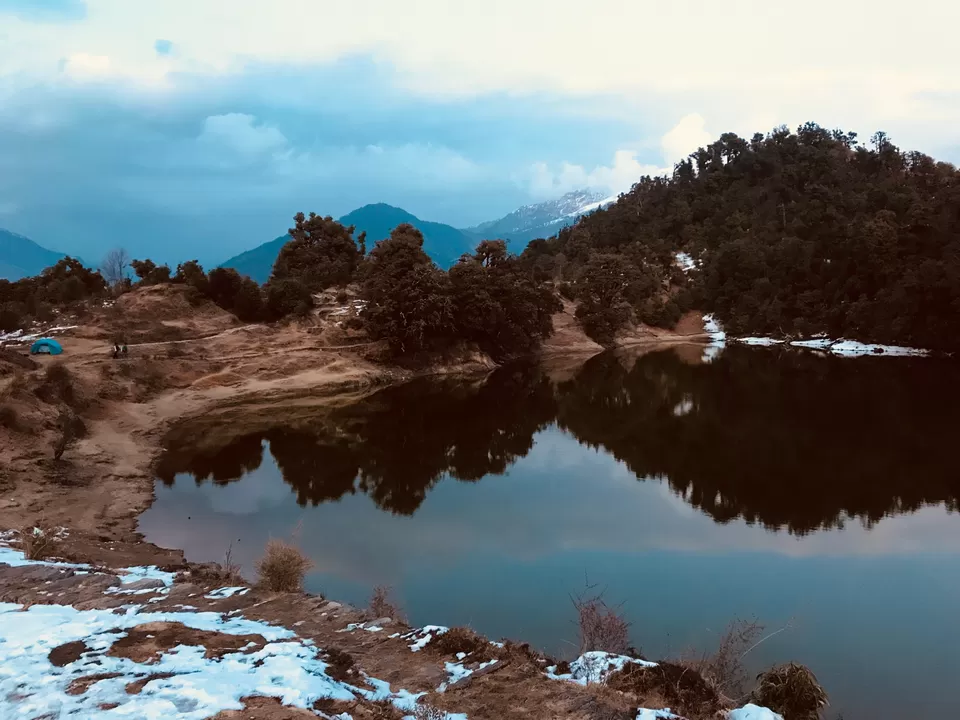 We came down till 8pm in the hotel and played cards for a while and slept like a baby after a good trek.
Chandrashila
Next Day we woke up early and started our journey towards Chopta. Due to heavy snowfall our bus was not able to reach Chopta, so we got down 8 Km before and walk till there. So basically a 8 km trek from Chopta to Chandrashila became a 16km trek for us. It was fun though going through thick snow and taking adventurous shortcuts.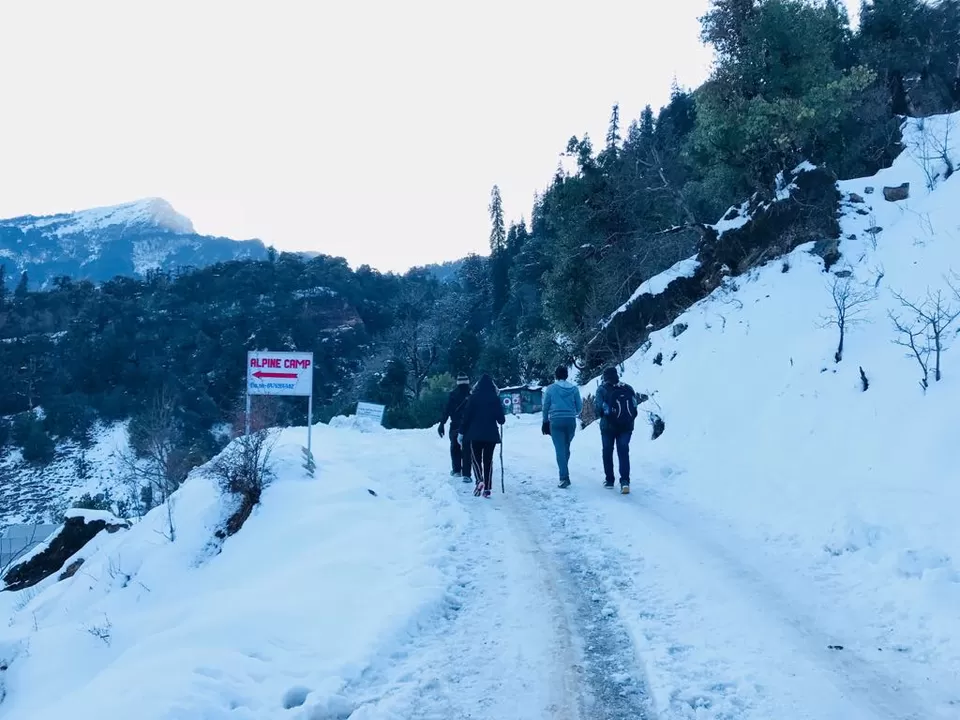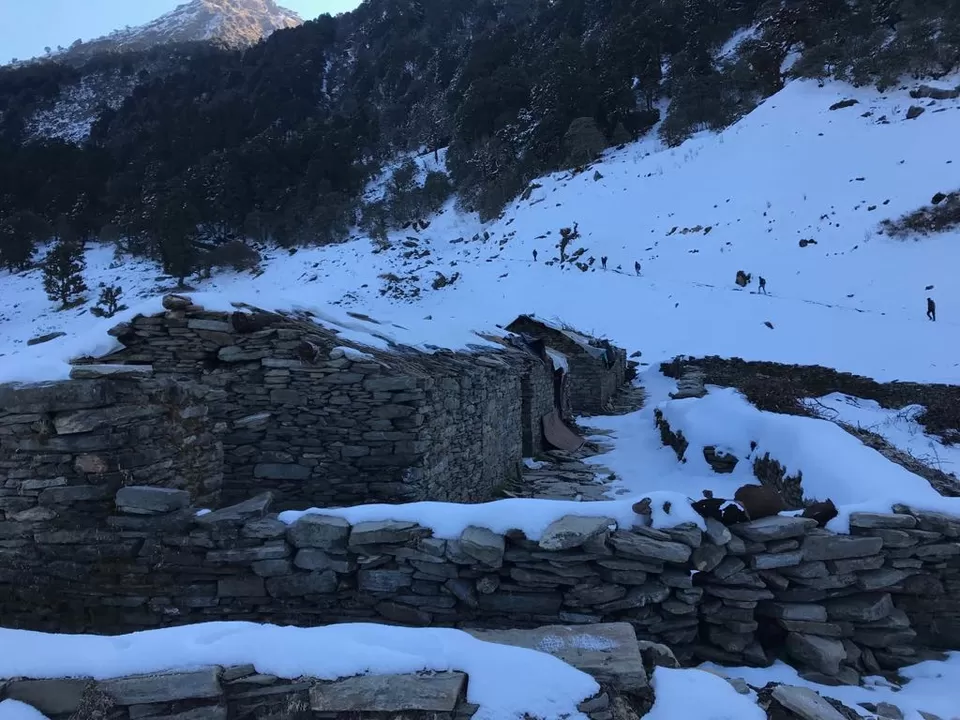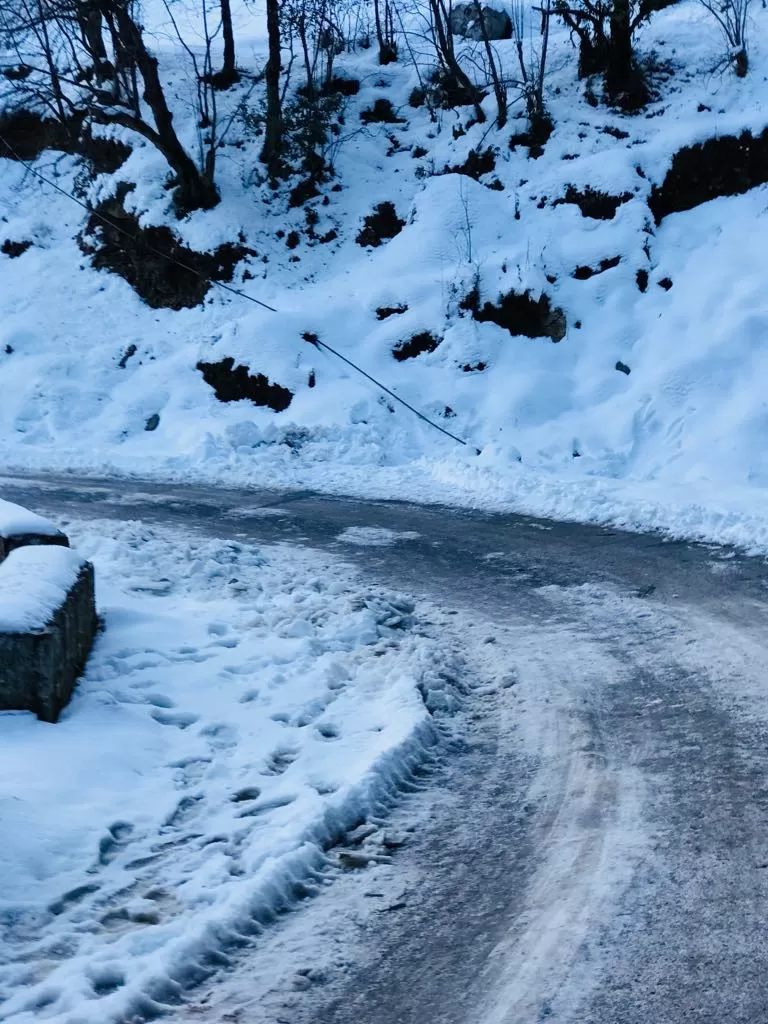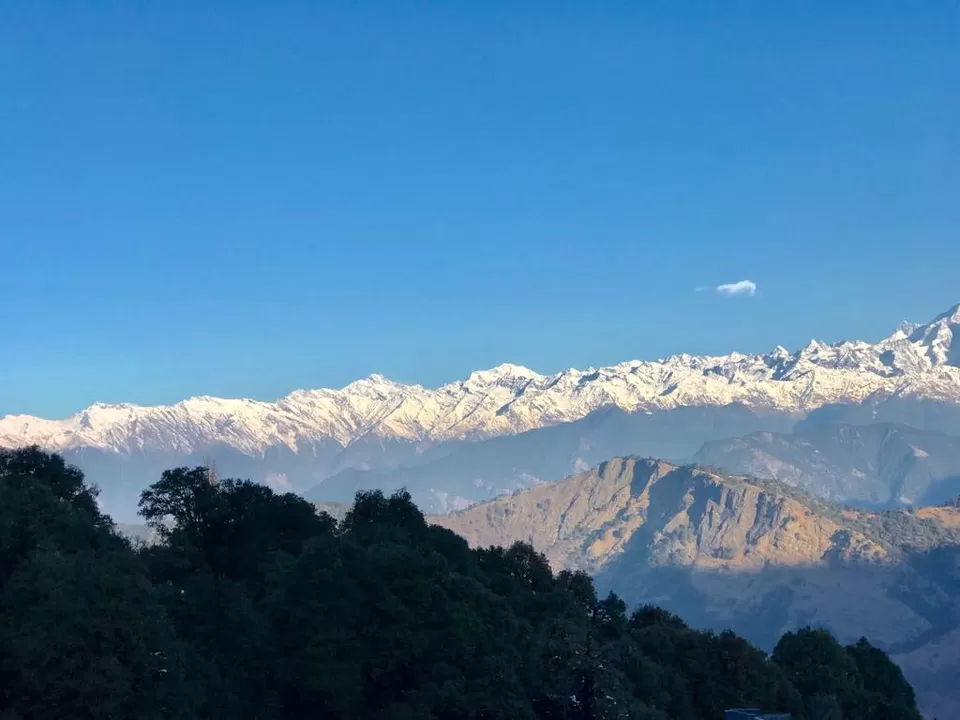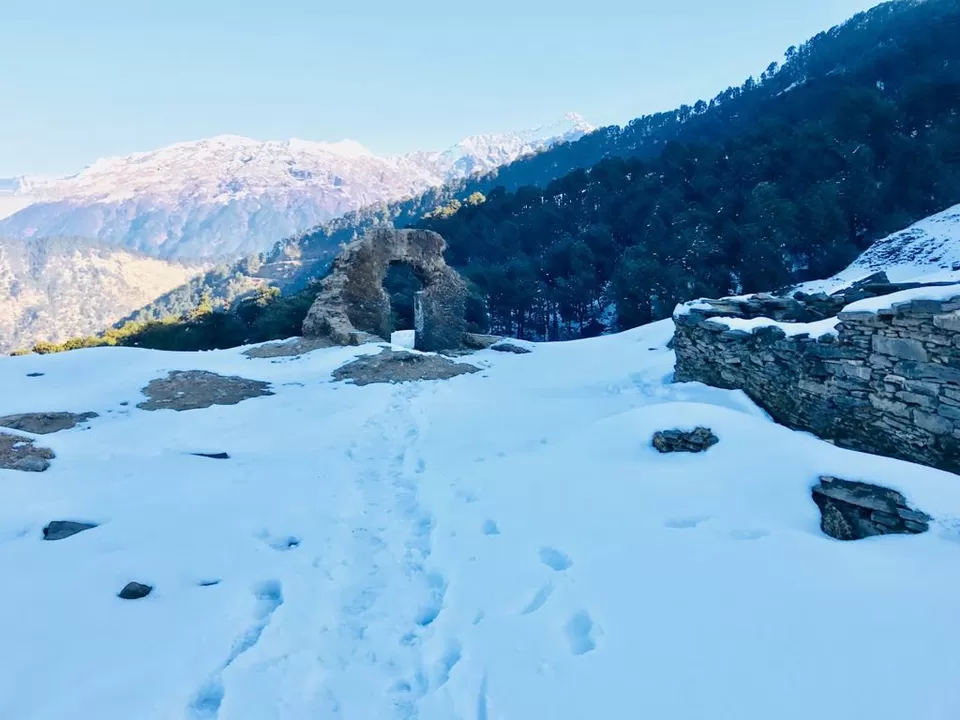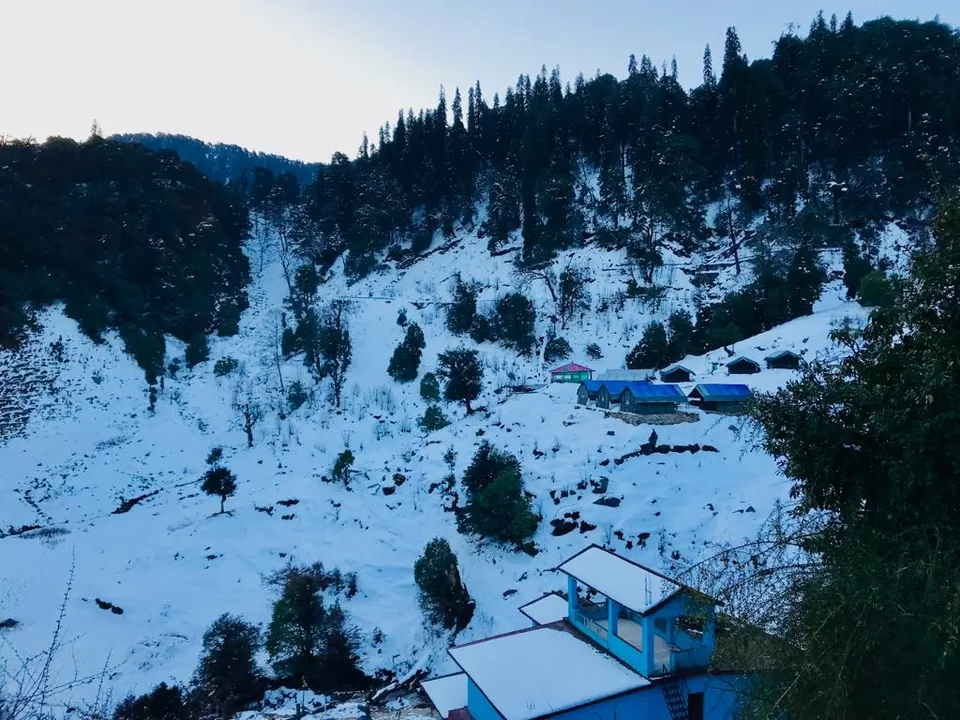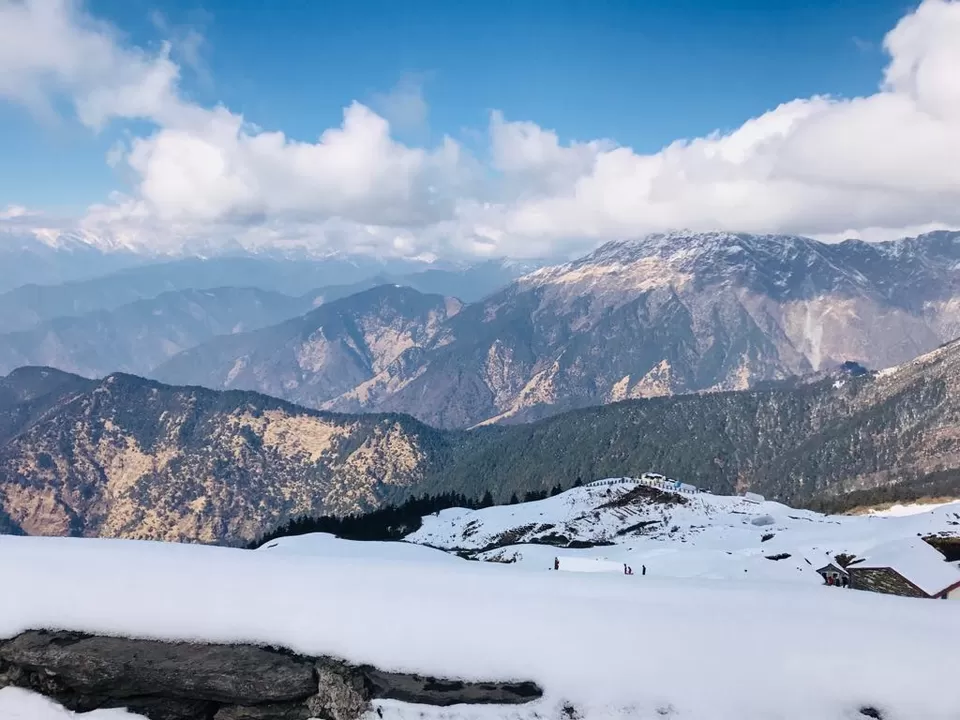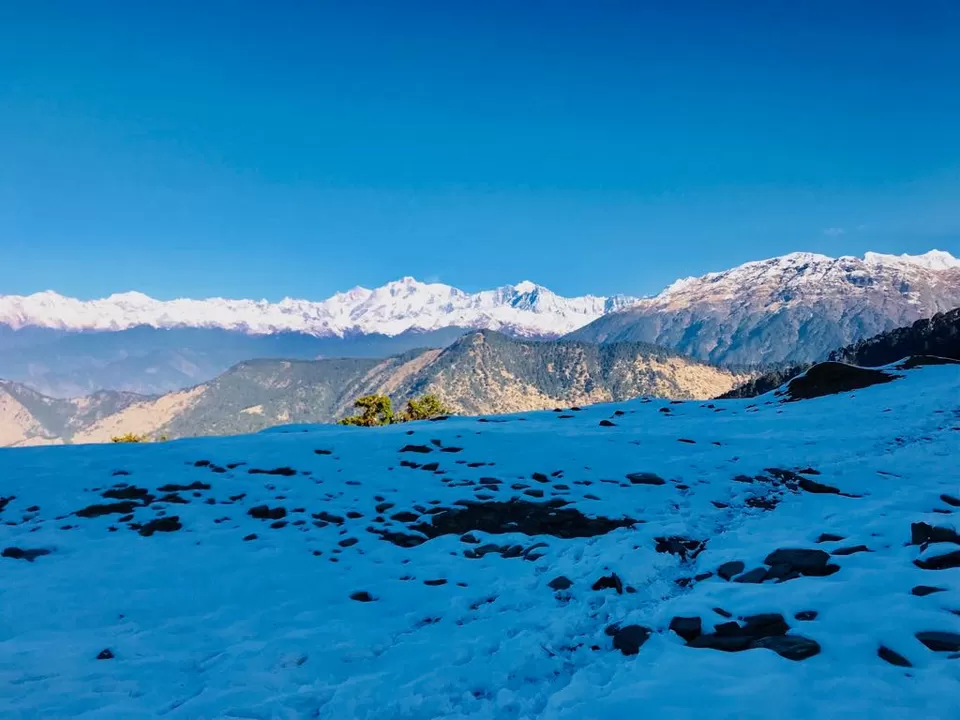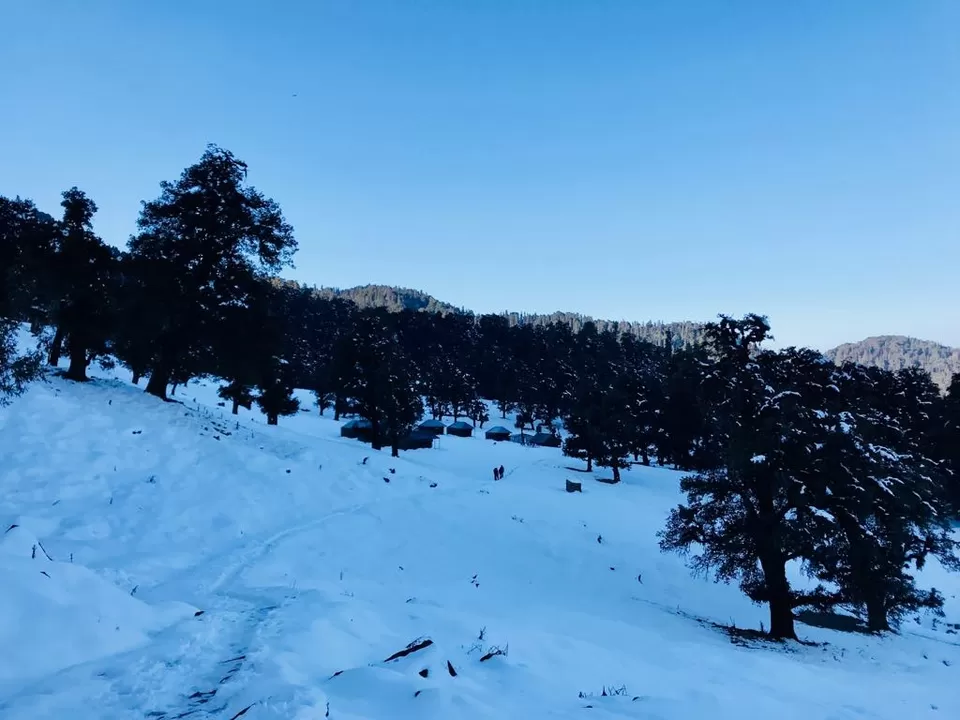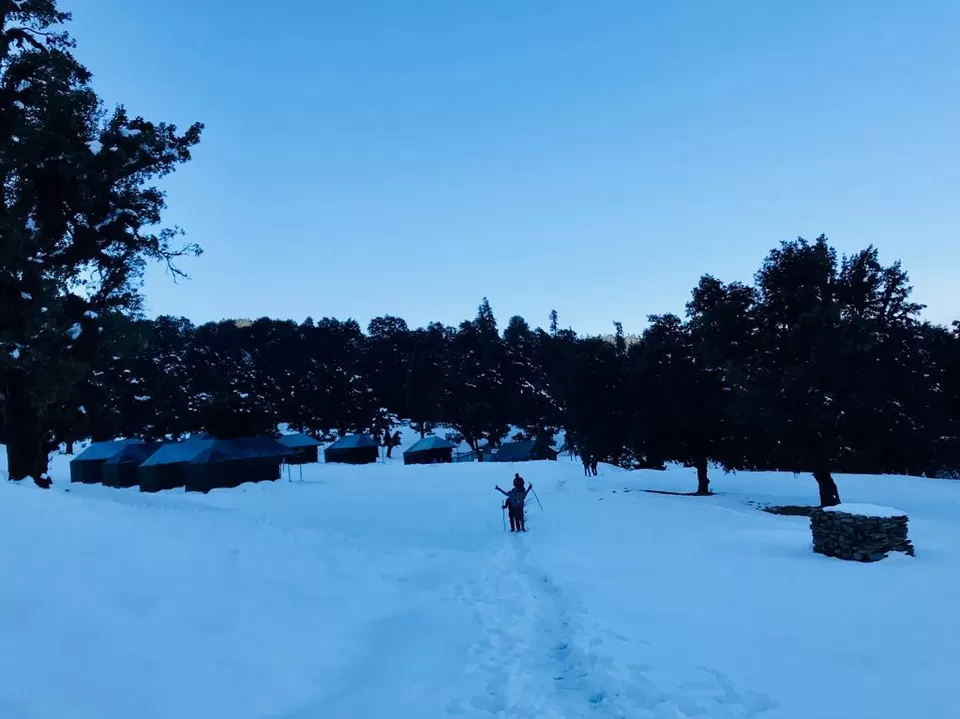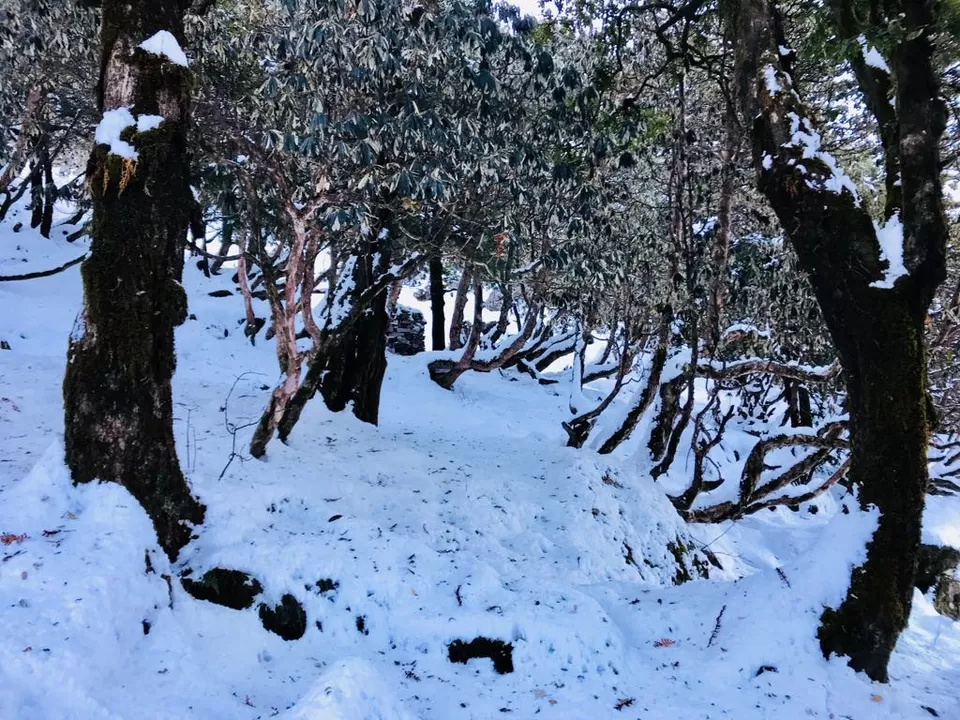 Snow Snow Everywhere, Finally after 4 hours of tough time we reached Chopta and after having a good tea we started our journey to Tungnath and Chandrashila peak.
Enroute to Chandrashila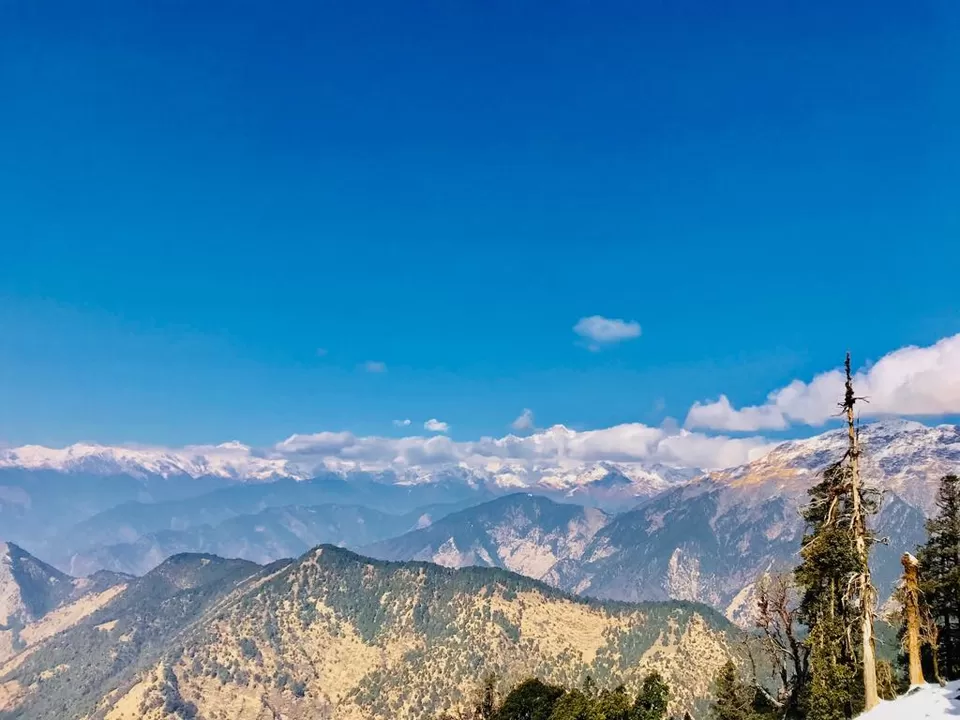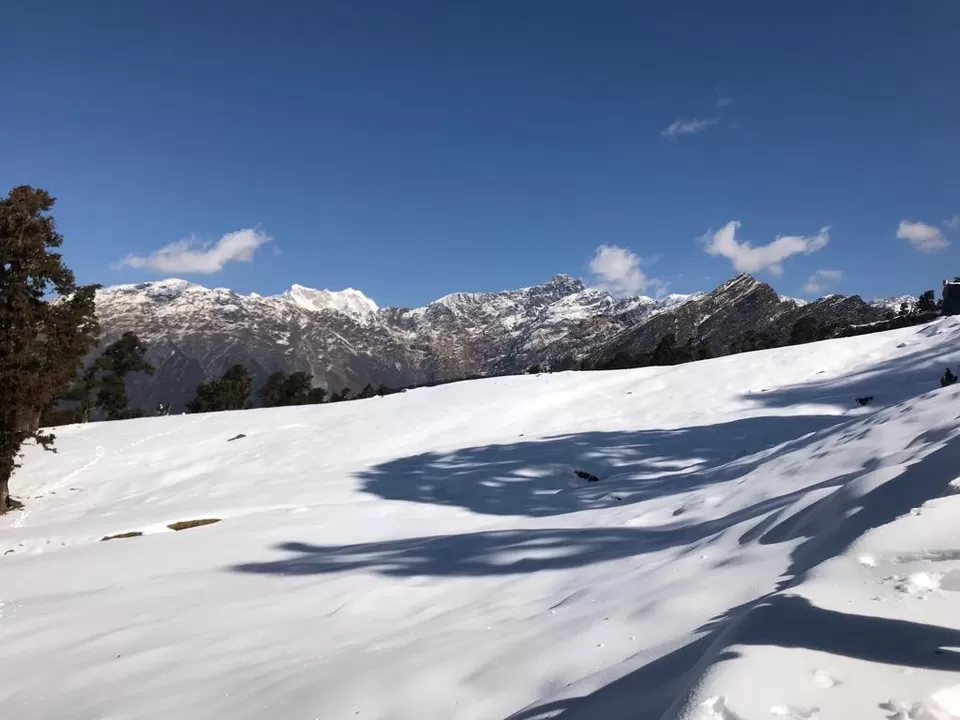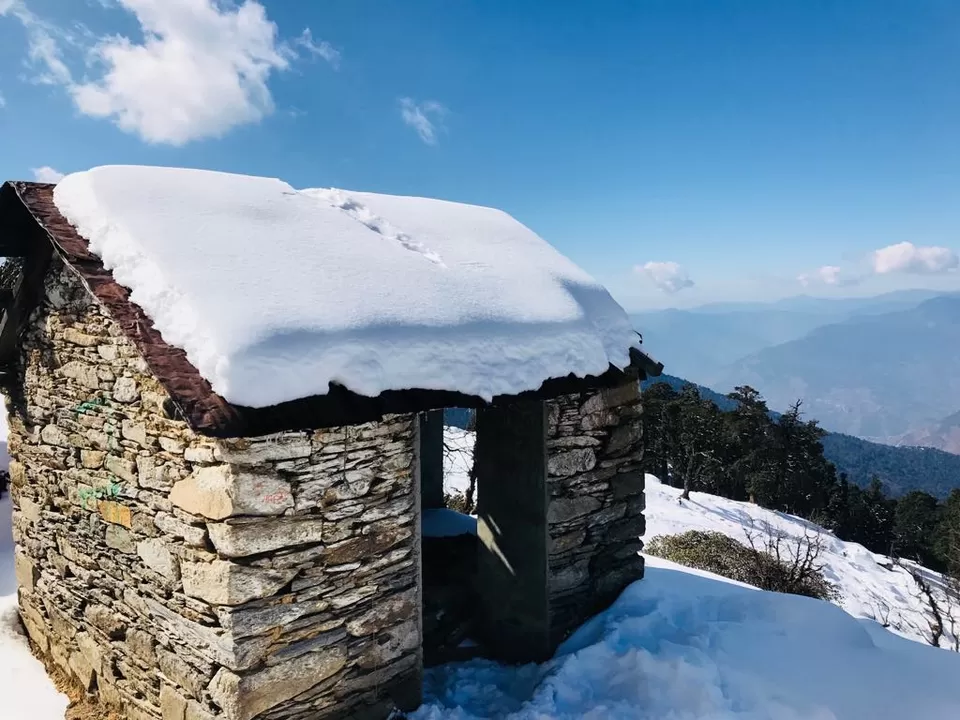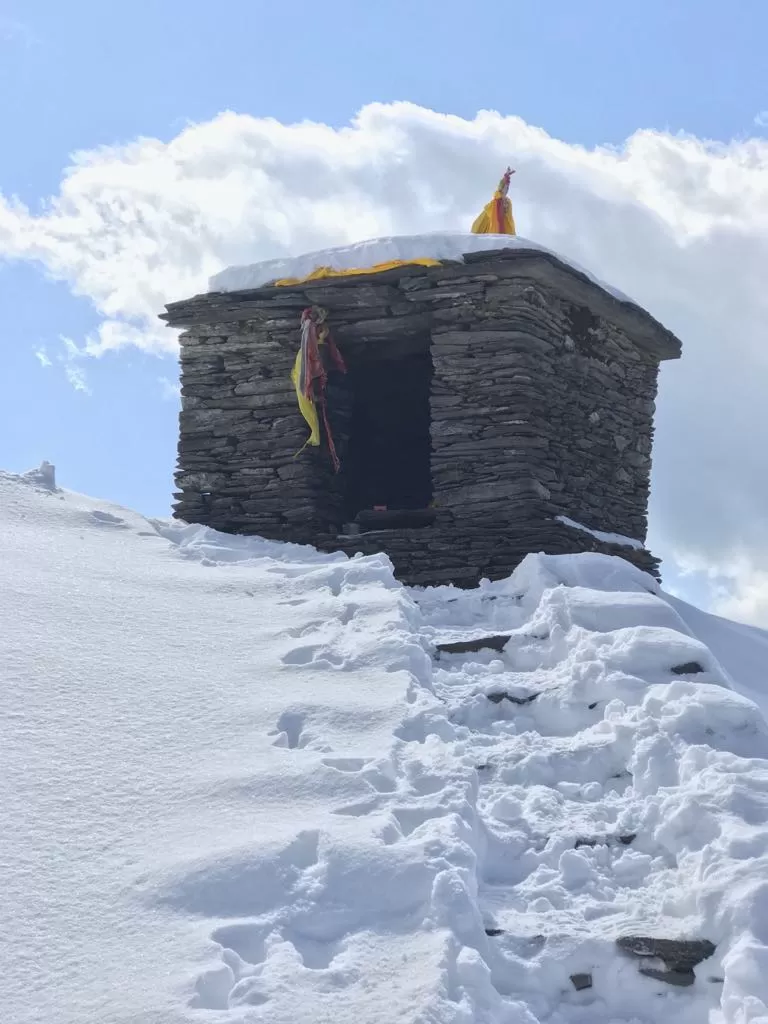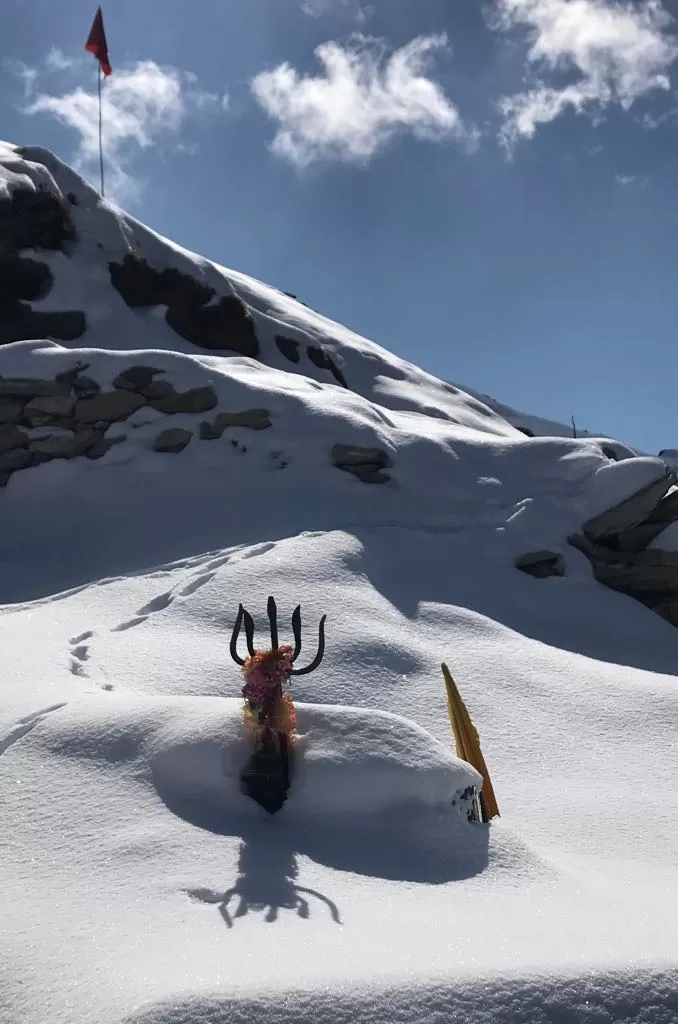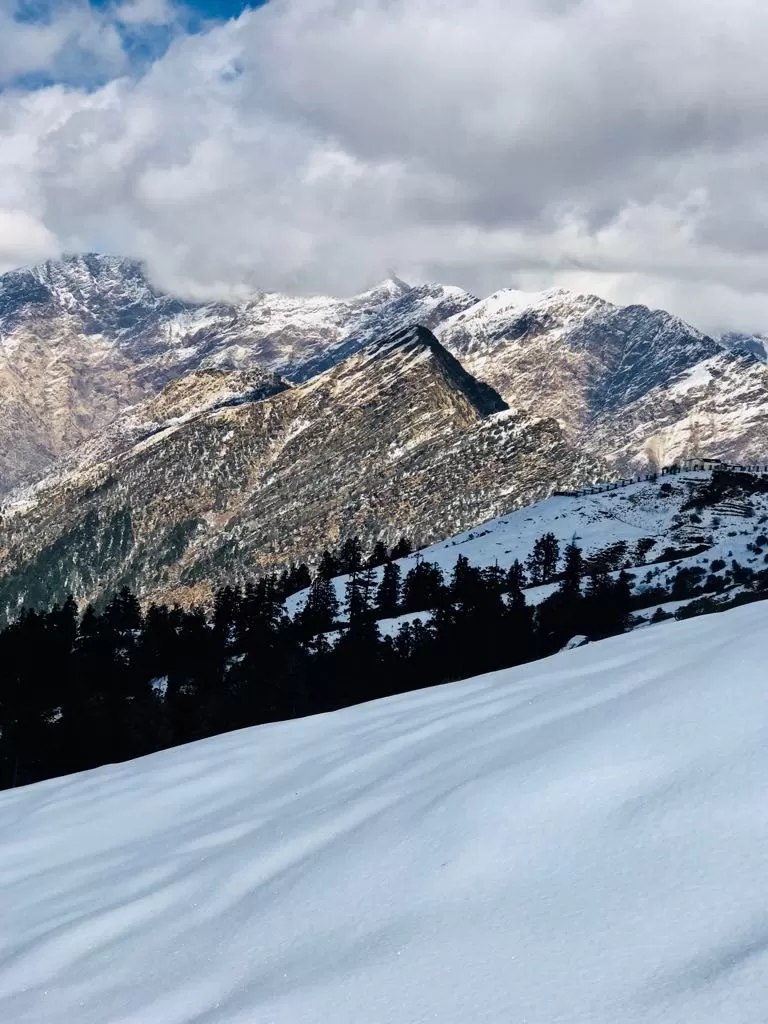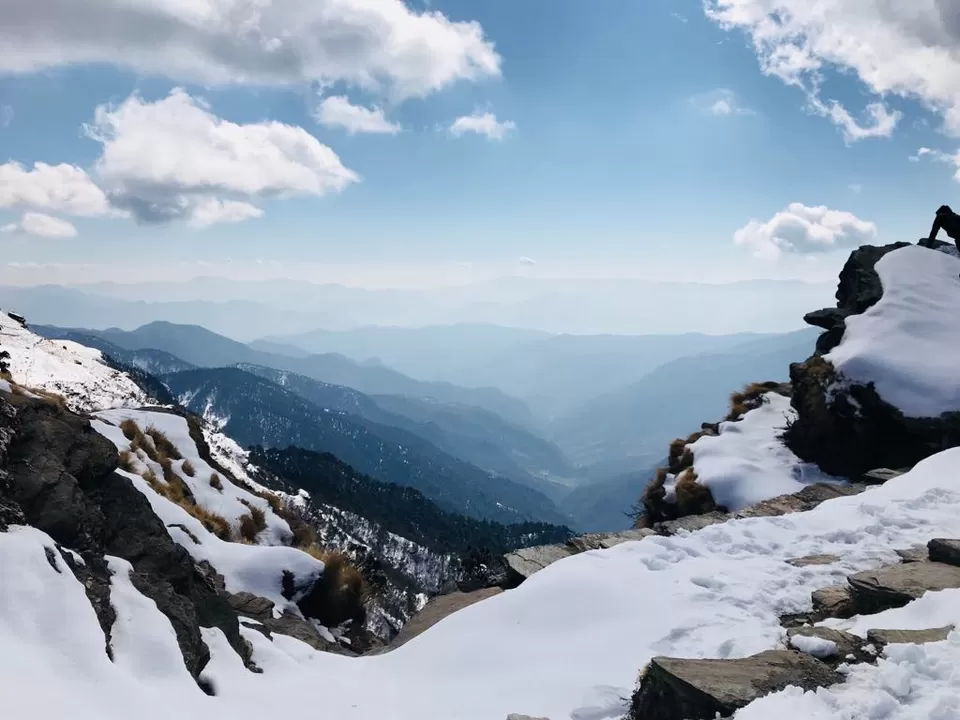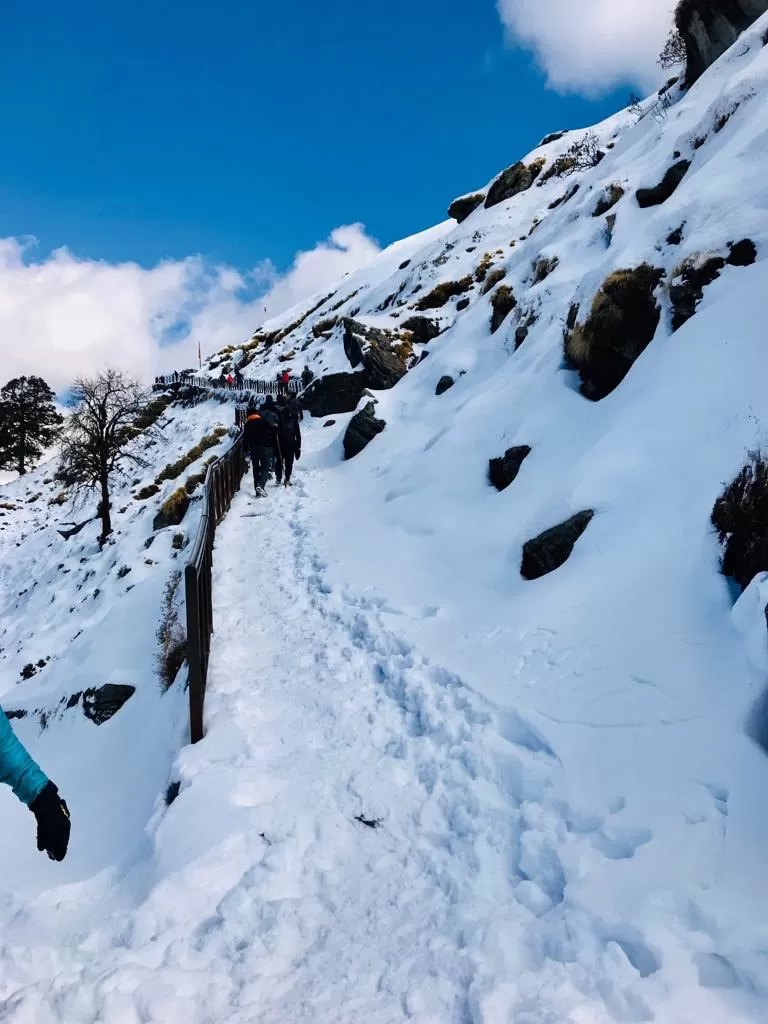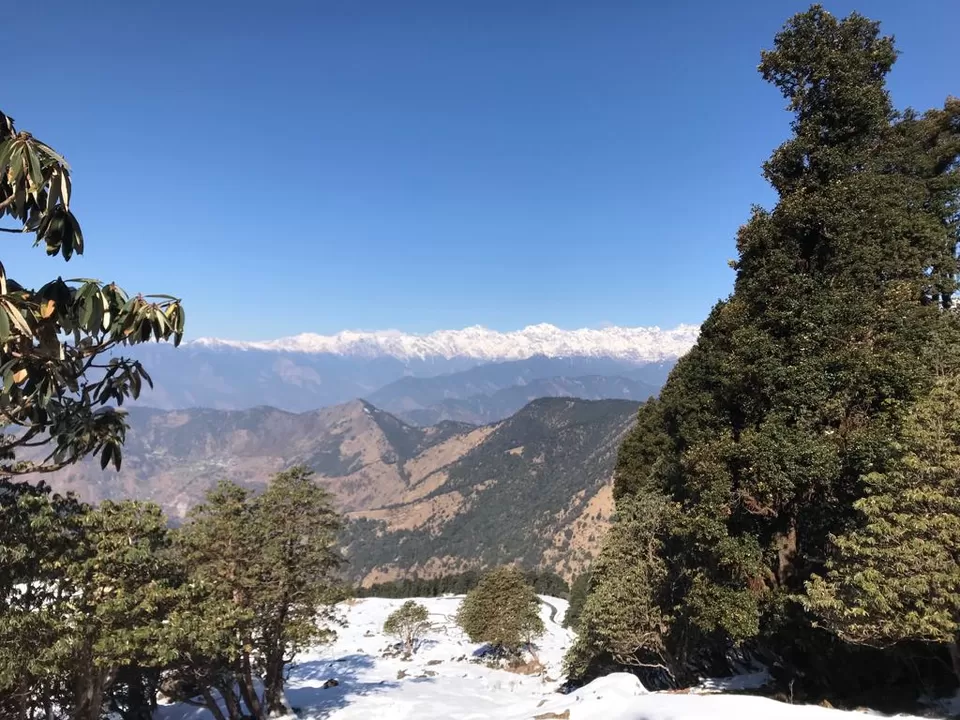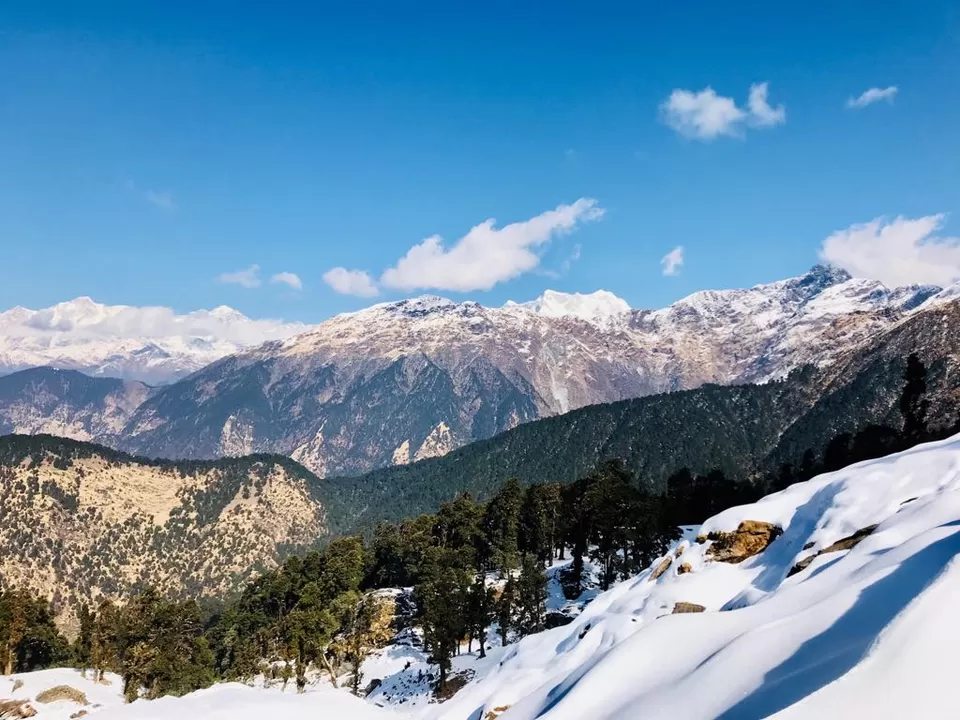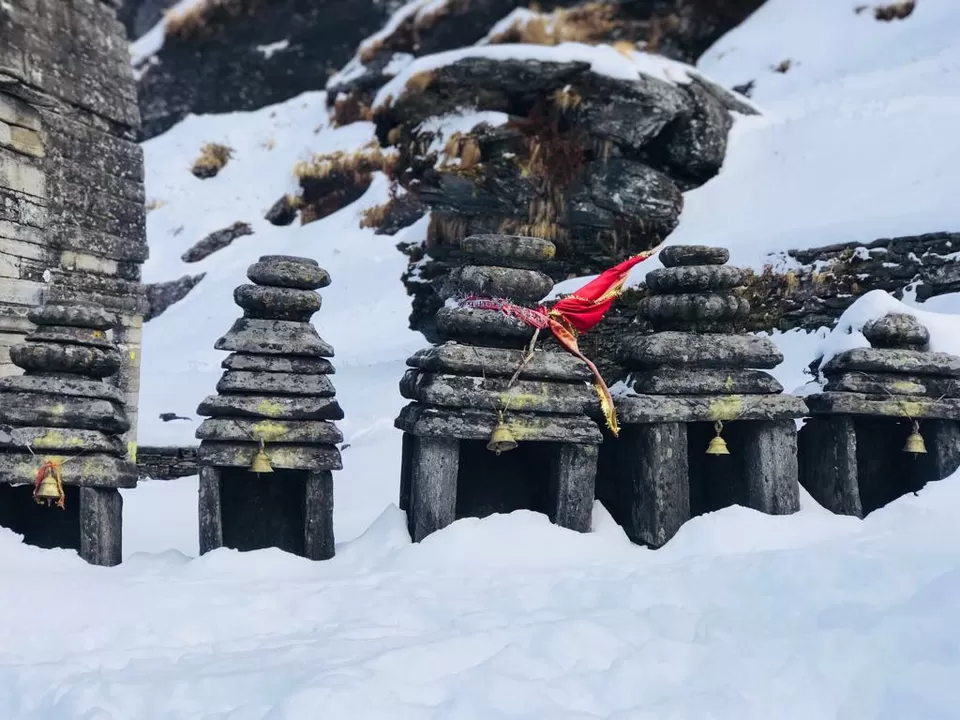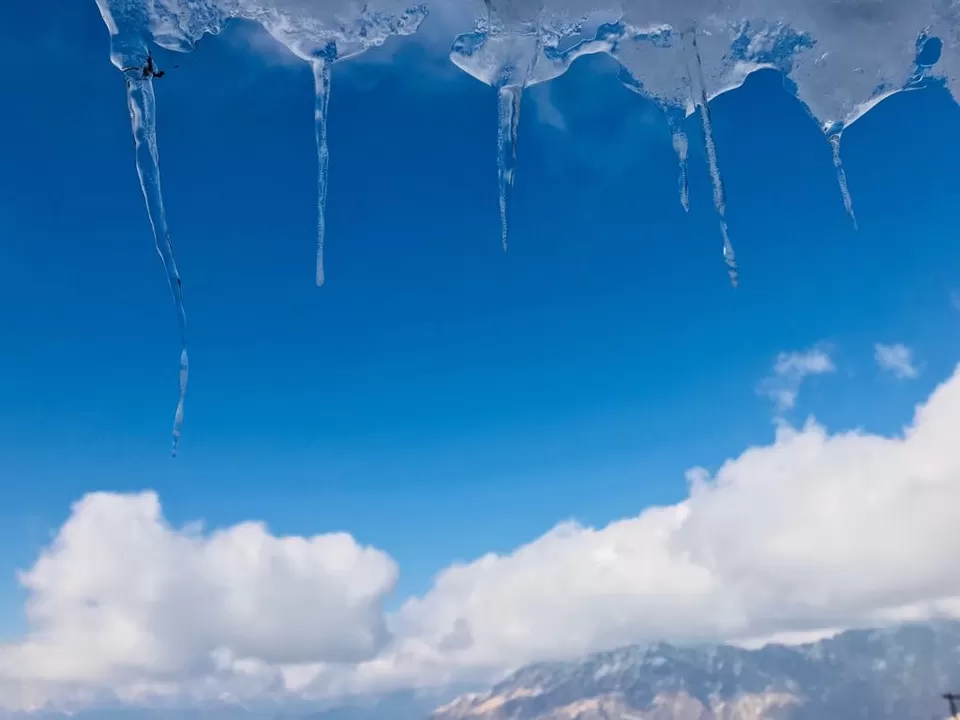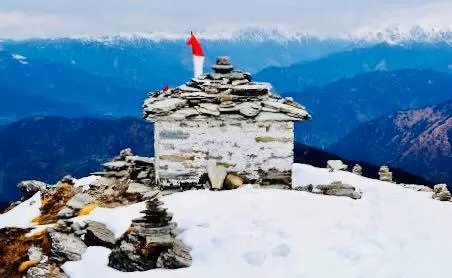 After 5 Hours of fun in snow and trekking we reached the top, It became a really tough trek after few hours but had a lot of fun. It was completely mesmerising. The peace and happiness you feel after reaching the top is out of the world. Finally we came down till evening 8pm and started our way back.
Things to Learn-
- Use proper hiking shoes
- Have a lot of chocolates
- If it snows, don't take your vehicle till Chopta, it becomes difficult to try.
- During winters there are few shops enroute, so keep your stock.
- Keep calm and have fun!
Amazingly Awesome Adventure!