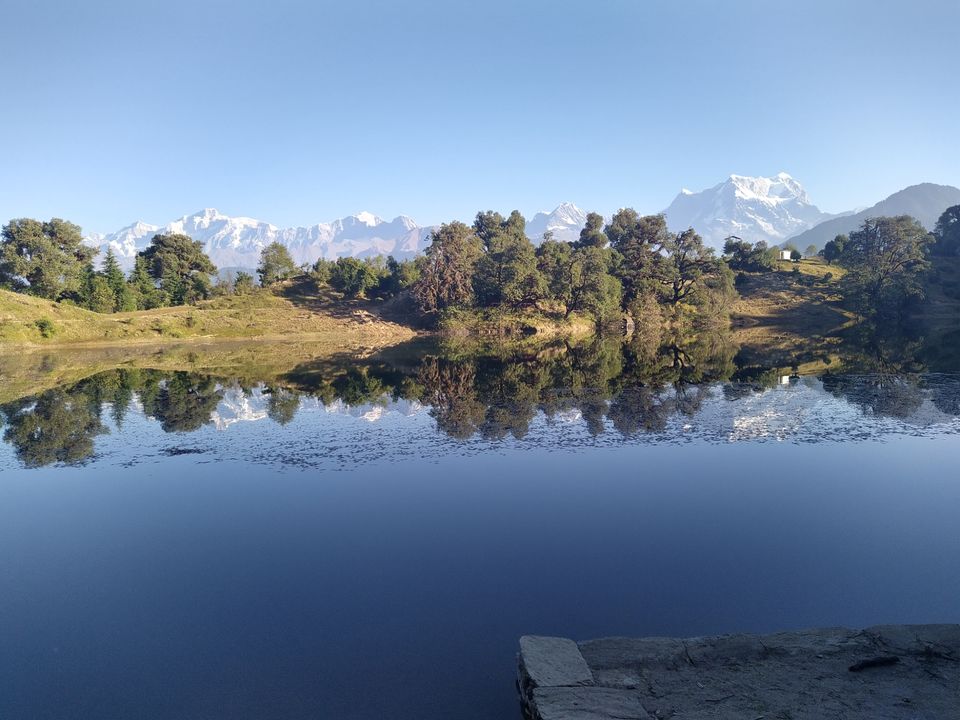 Uttarakhand also known as Devbhoomi has long been known for its places of worship. Over years, it has been a congregation of devotees and adventure seekers alike. This blog is an attempt to throw a light on both of these aspects of the Himalayan state as we explore the Rudraprayag district. Our destinations would be Deoriatal, Chopta, Chandrashila.
Date Start 11 Oct 2020
Om namah shivay 🙏🕉️
Journey began after we took an overnight bus to Rishikesh and boarded our next ride to Ukhimath.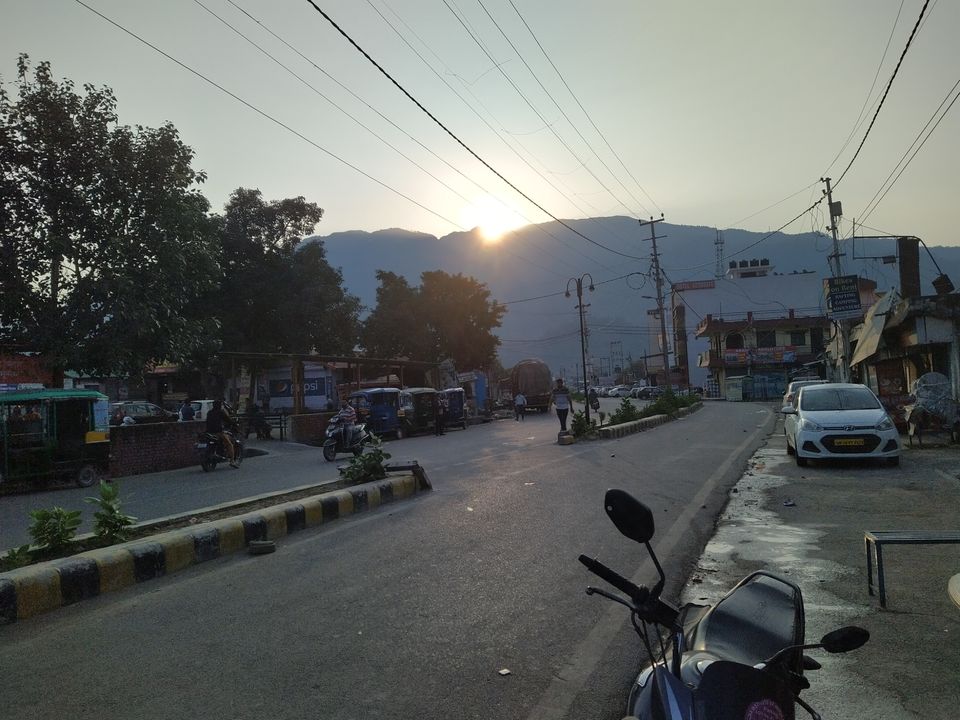 Being a direct bus, it departed from the holy town at 9:00 am. There were earlier buses but only went till Rudraprayag and not further.
Snaking its way through the mountains, our bus rested at an unnamed spot for lunch.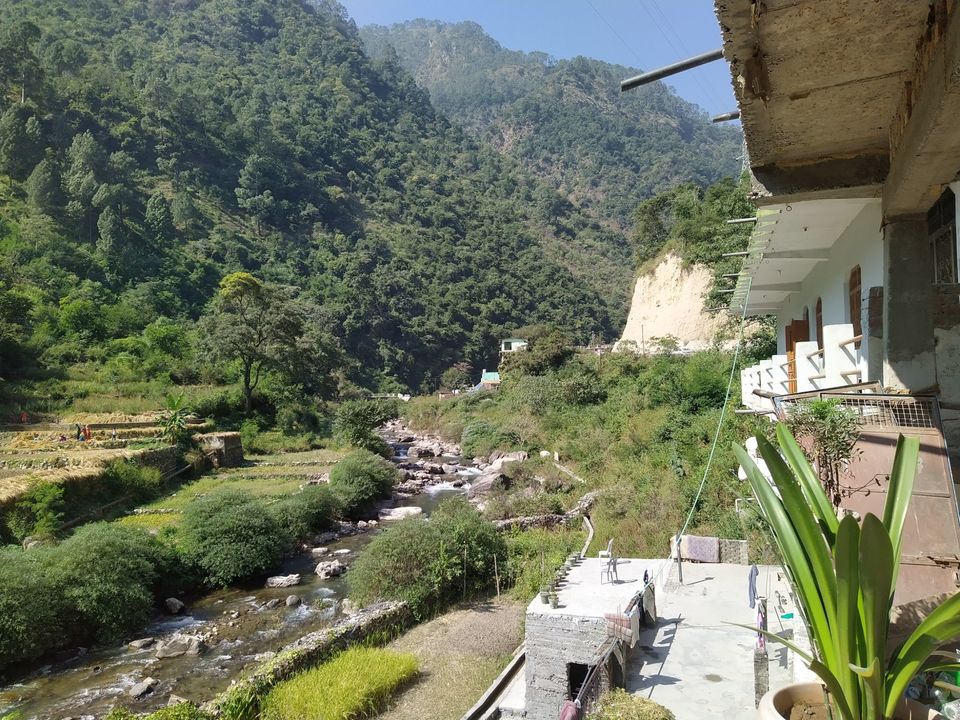 Post lunch, the journey resumed towards Ukhimath. Despite an hour delay due to a highway project, we managed to reach our destination by 7pm.
The night was spent at Shivalik Guest House owned by Mr Negi. It is a well maintained facility with clean and seperate bathrooms and washrooms. We slept soundly that night owing to the lack of sleep for 24 hrs.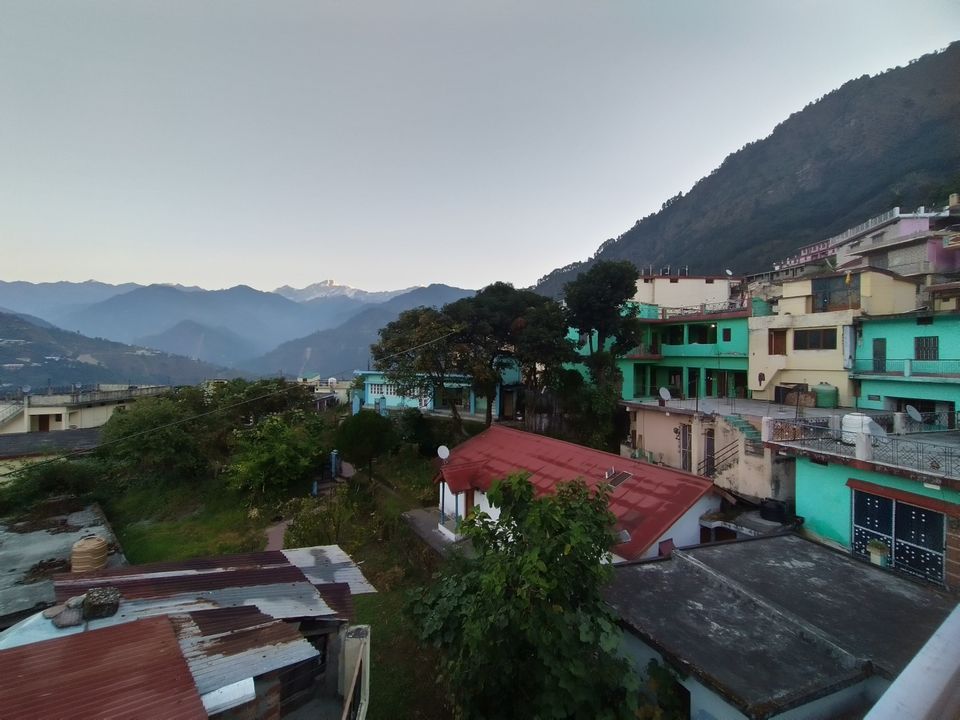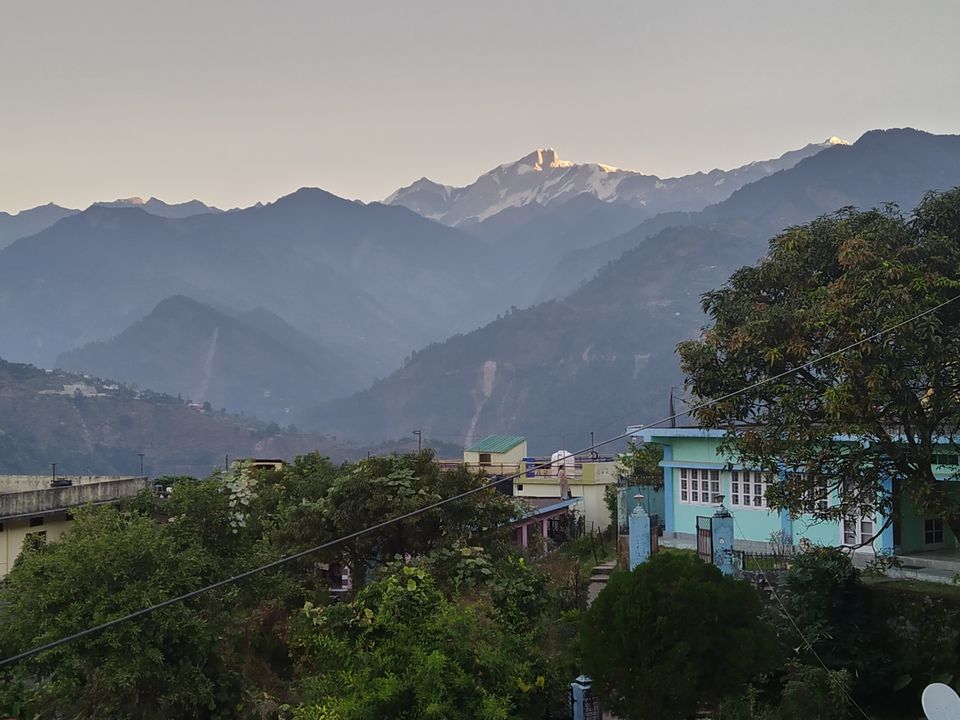 Woke up to some spell binding views of Garhwal Himalayas! The weather was cold but the air and views were crisp. Definitely was worth it, getting up early and seeing a magical sunrise.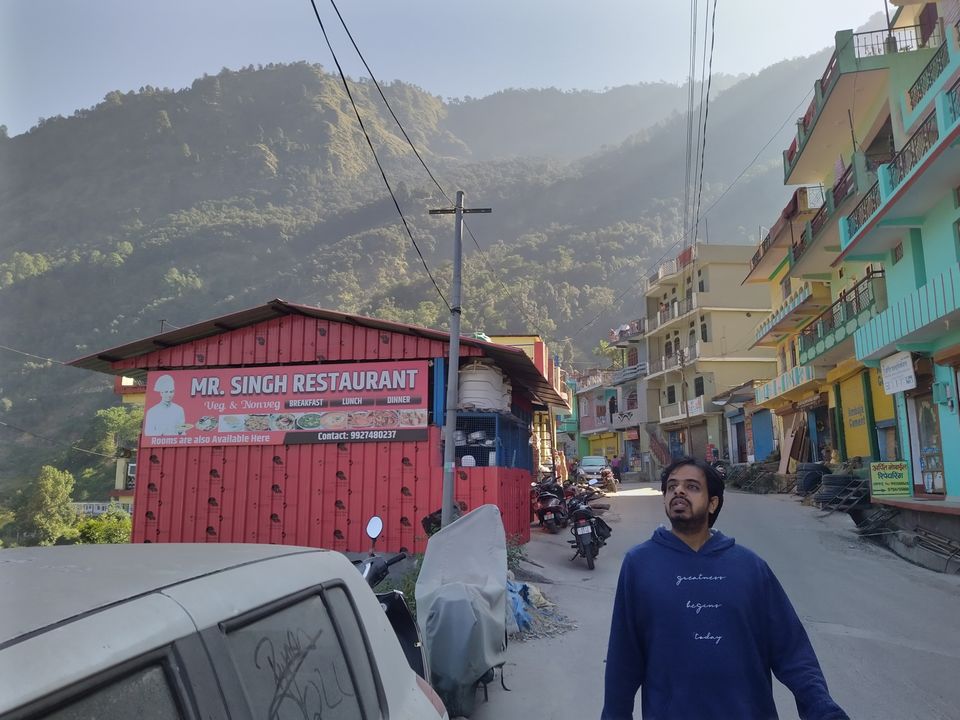 After having a hearty breakfast of bread and omelette, we decided to move towards Sari, the basecamp for today's destination; Deoriatal, an alpine lake situated at an elevation of 2438 mtr.
Luckily for us, we found two guys headed to Chopta in a car and after requesting them, hitchhiked in their vehicle for a scenic ride ahead.
The road to Sari falls on a diversion on the way to Chopta. We were very fortunate that we hiked the remaining 4 km uphill.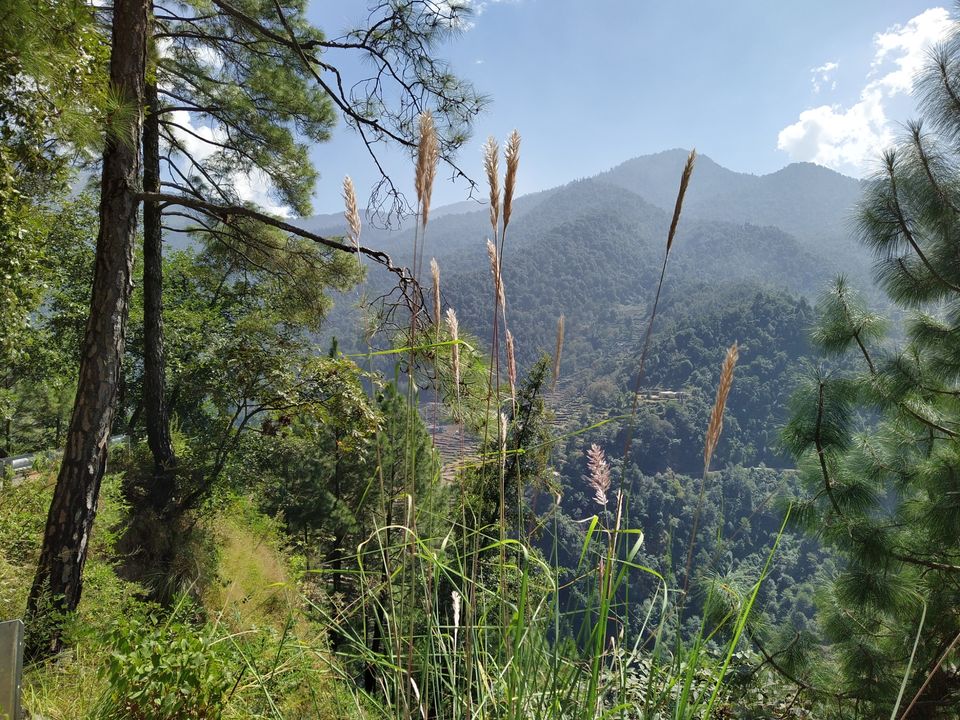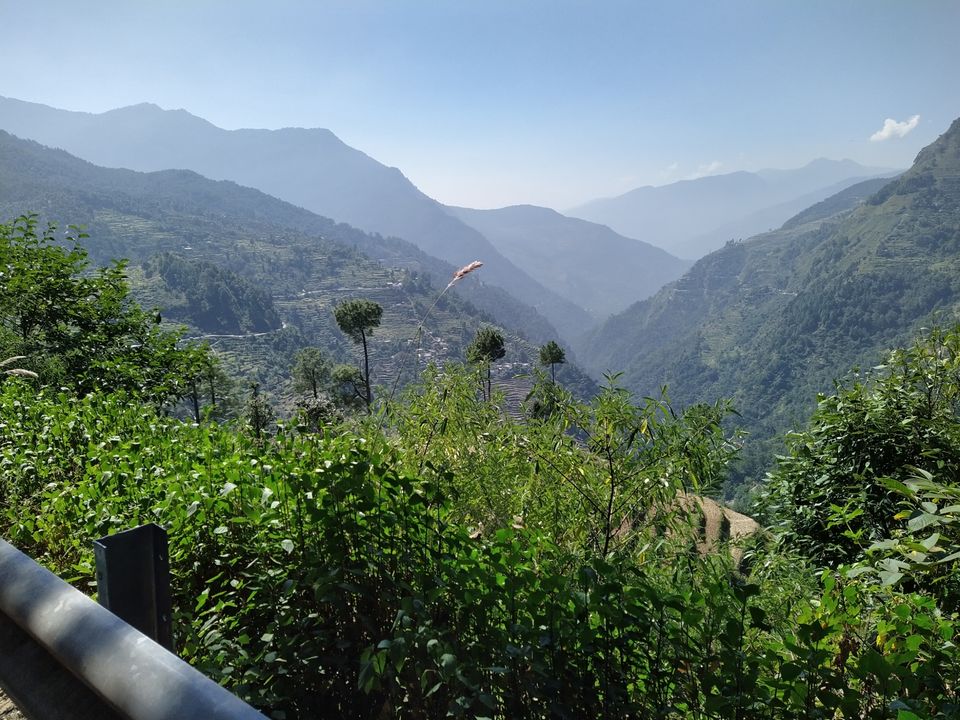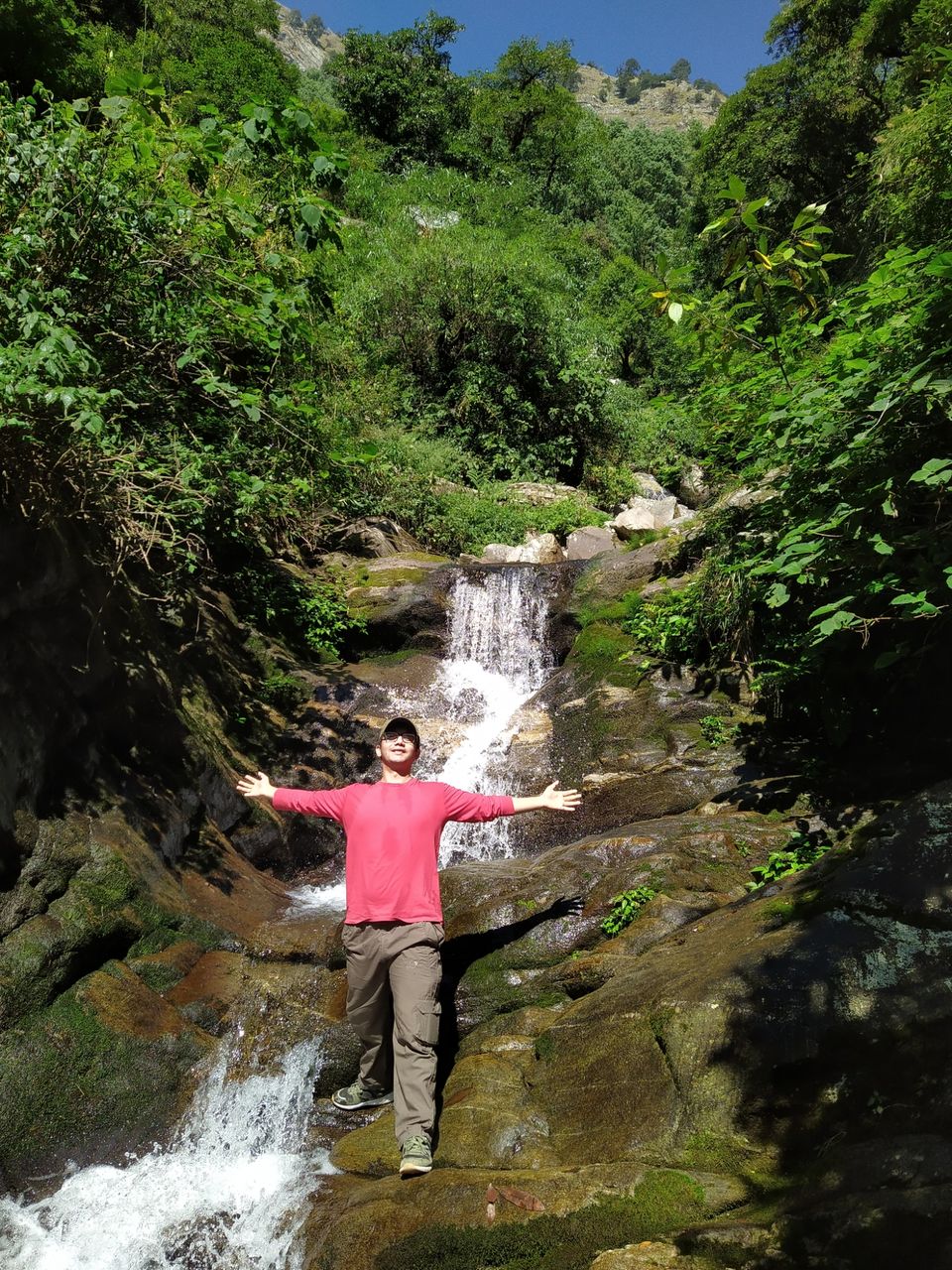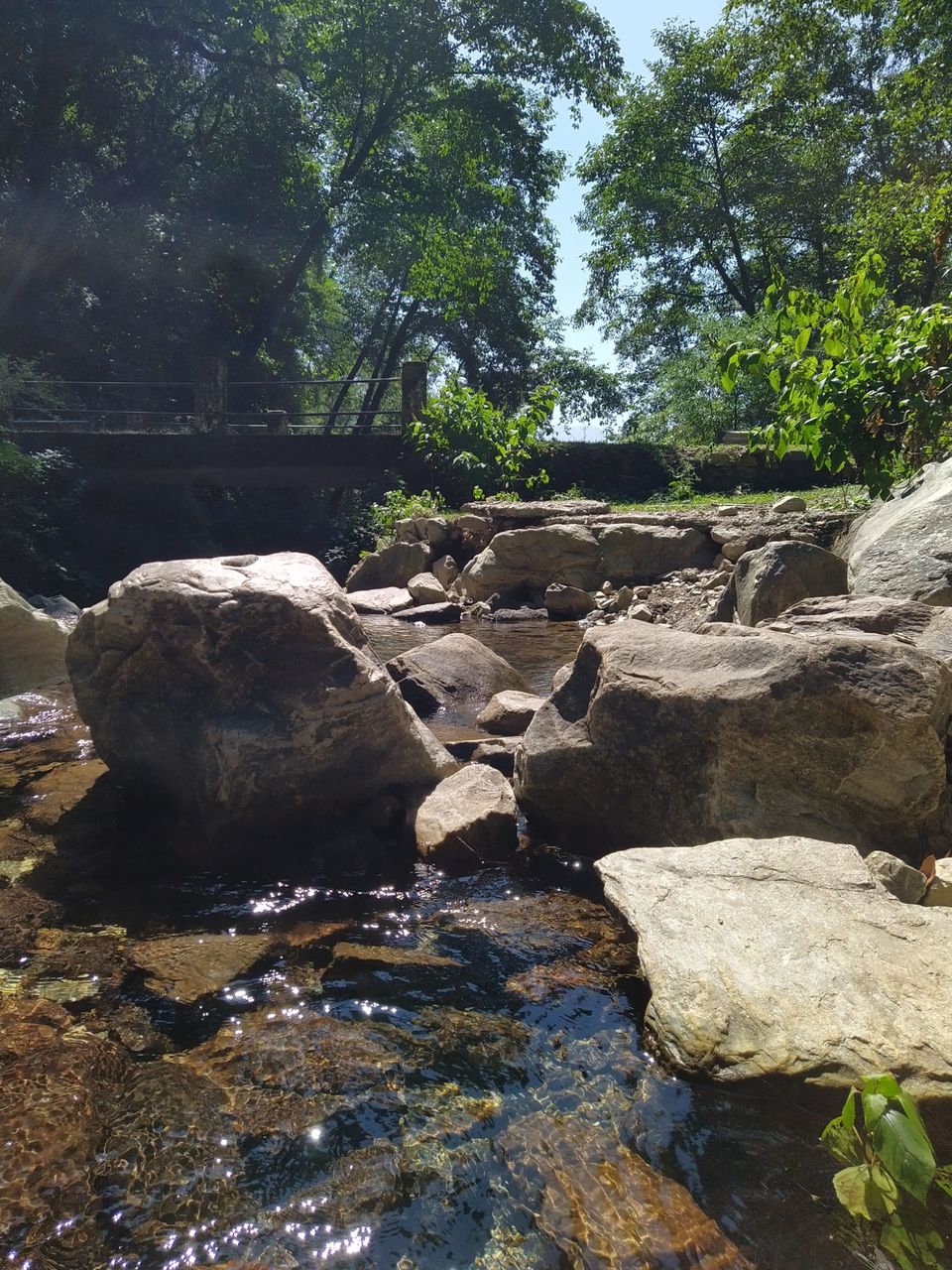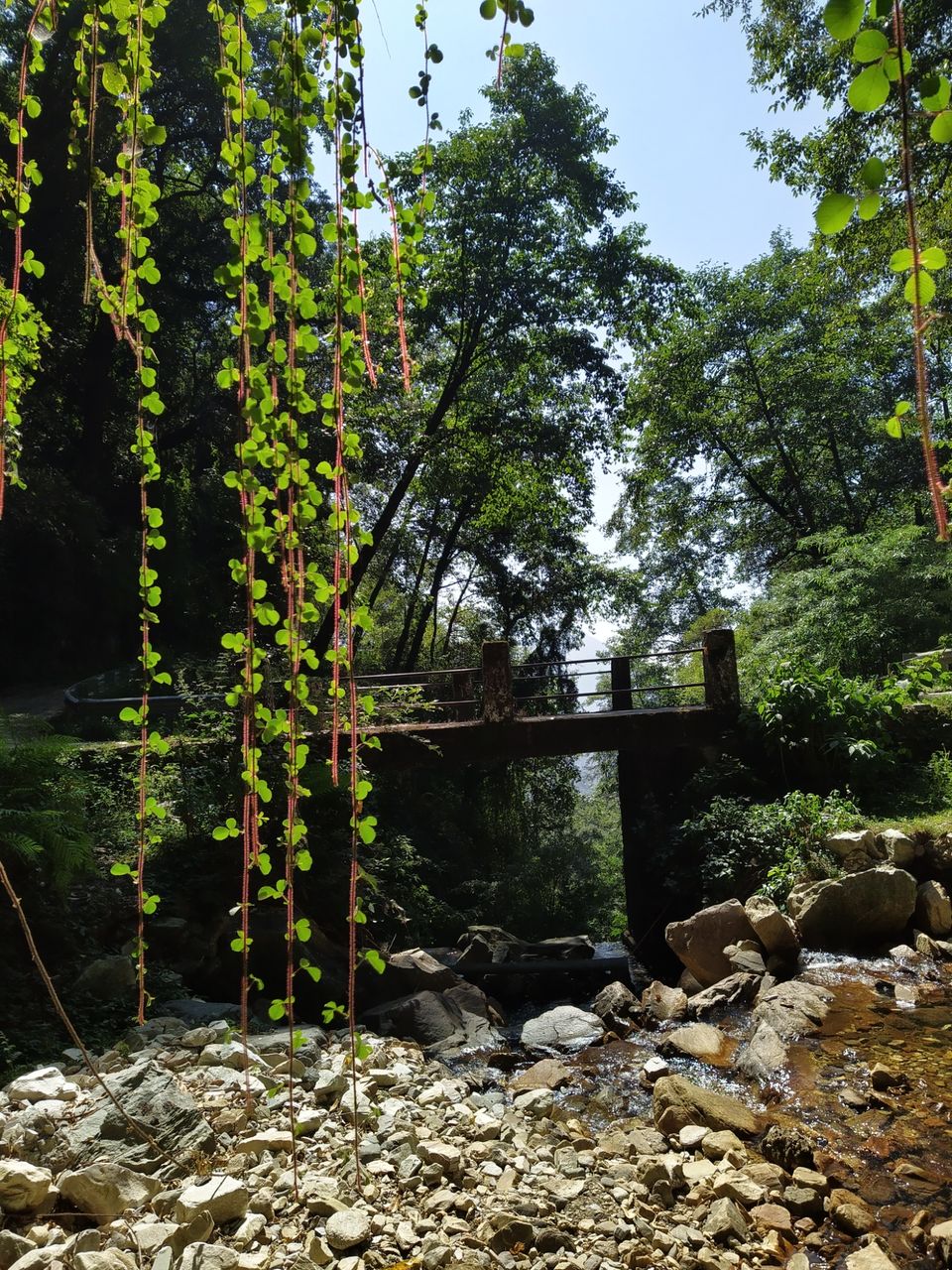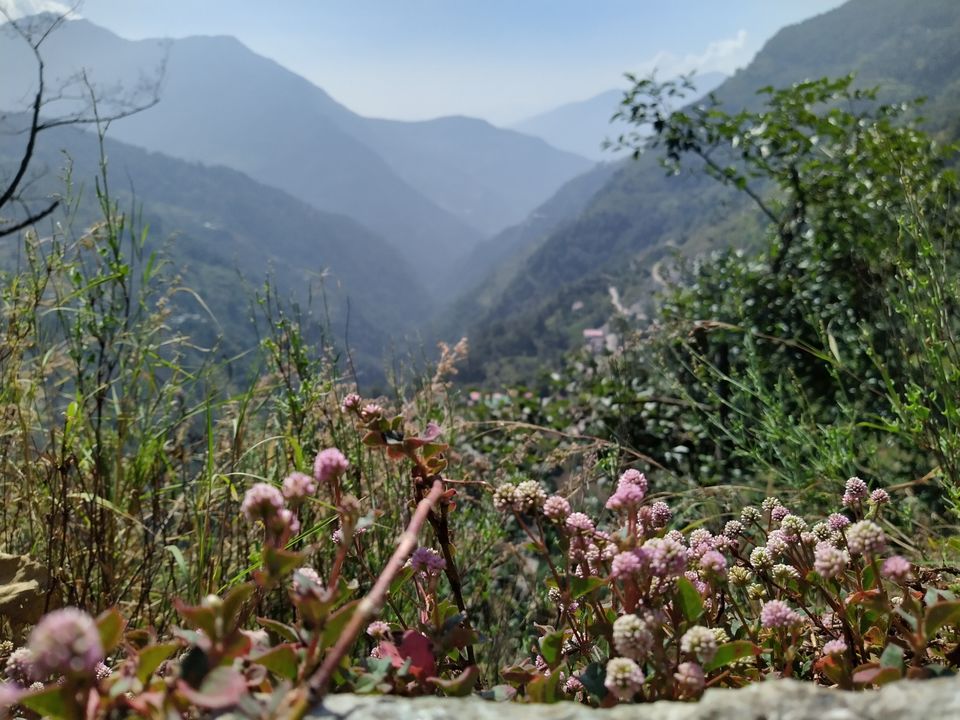 The hike to Sari is a treat to your eyes as you get to see valleys, mountains, giant boulders and waterfalls. We walked at a leisurely pace, soaking in the Himalayan ambience that surrounded us.
Reached Sari sometime around 1:30 pm and explored the tiny hamlet. After exploring the area around a bit we decided to relax in a restaurant and spend some time before beginning our way to Deoriatal, a gentle 2.5 km uphill trek. It was around 3:30 pm that we began our journey towards Deoriatal.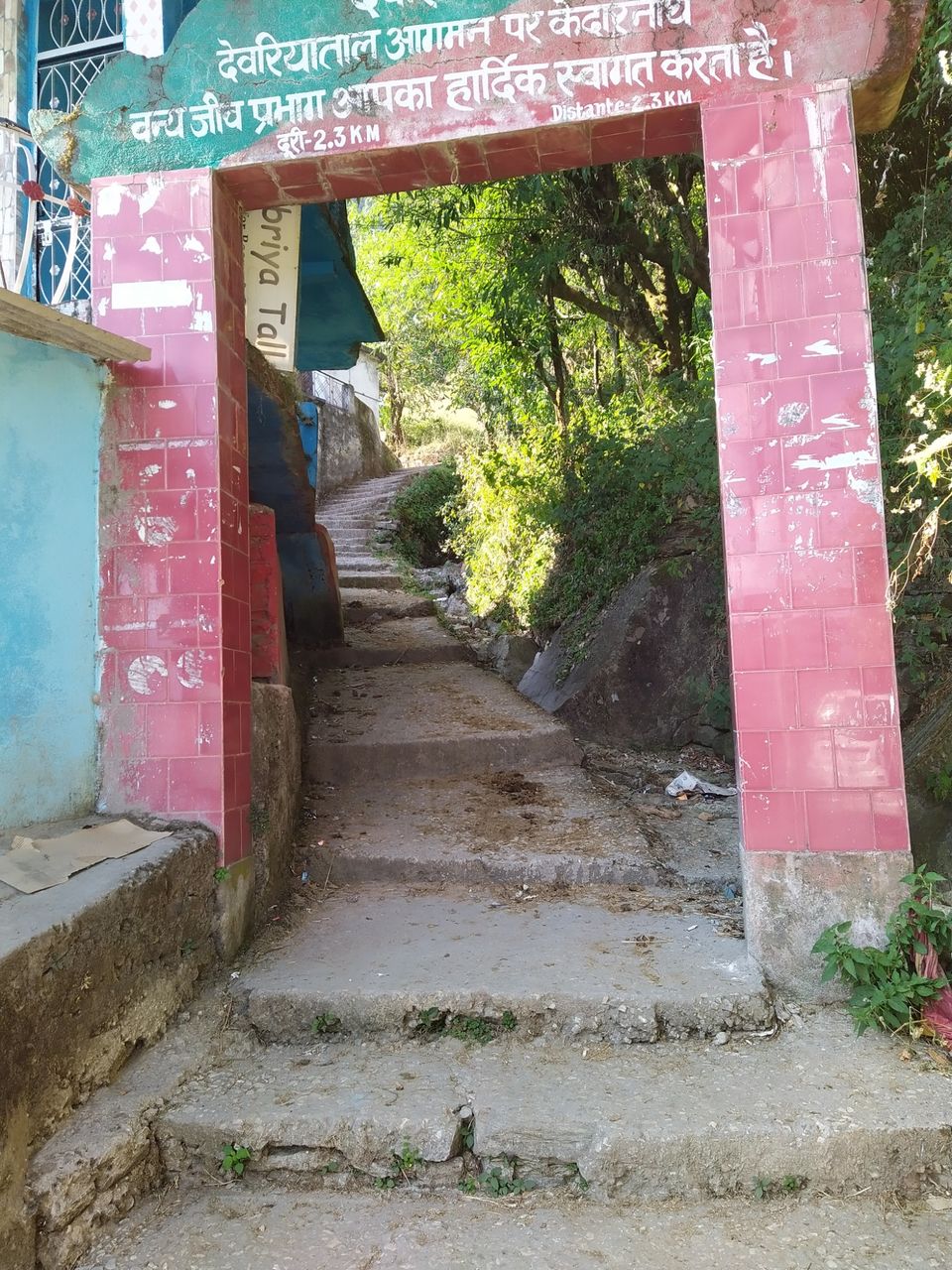 Although the Deoriatal was beautiful, we couldn't spend much time there as it quickly turned dark (being Autumn). After having a hot dinner under a starry sky, we retired for the night to rest ourselves.
We woke up just before sunrise and decided to explore Deoriatal properly.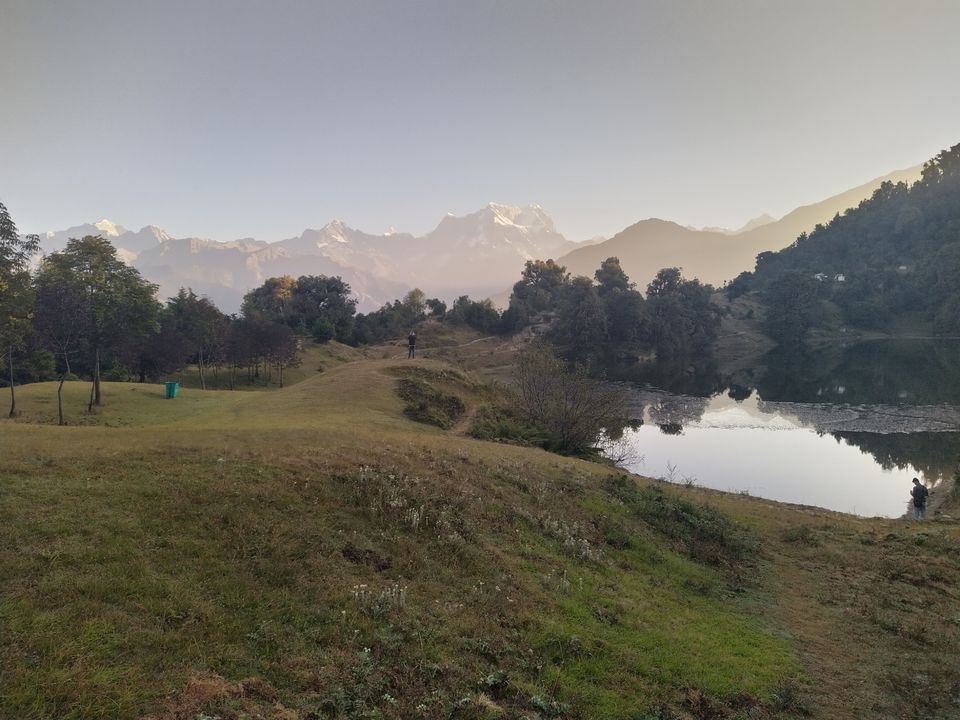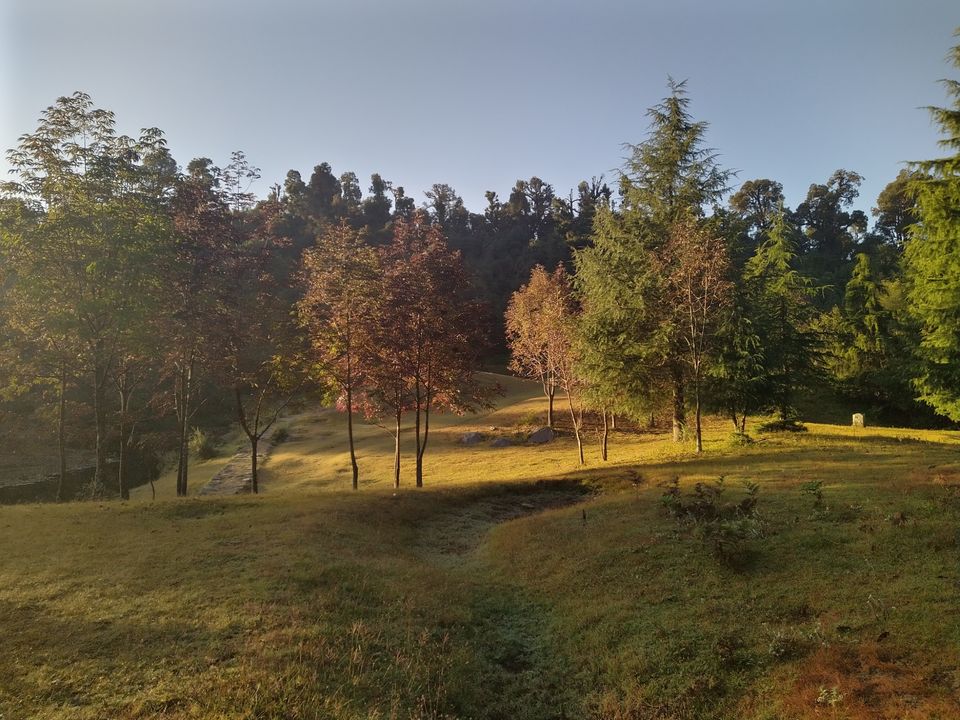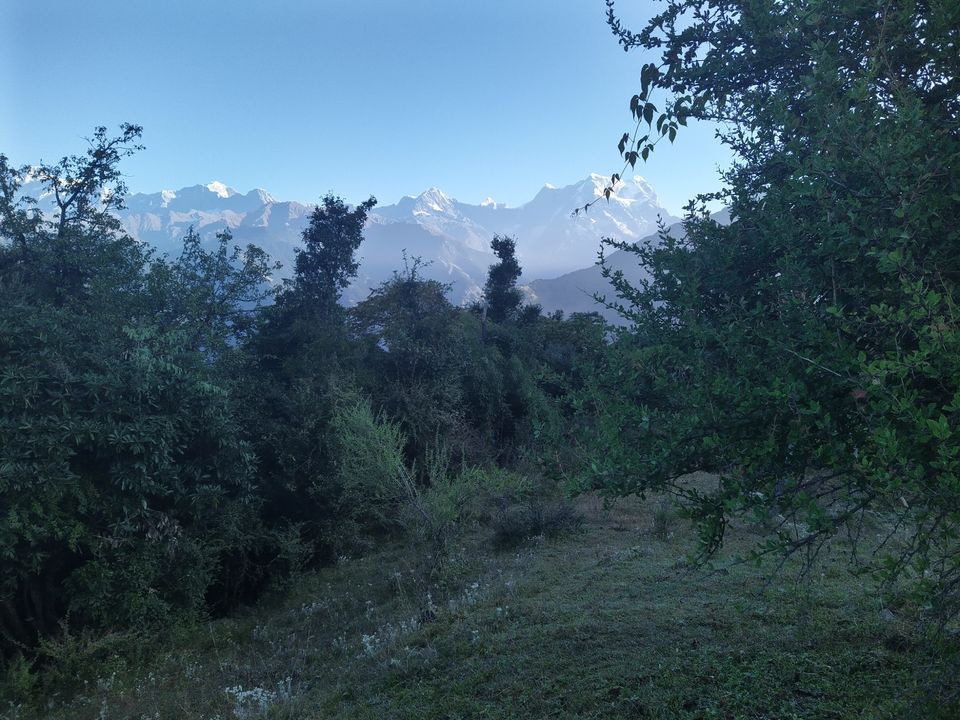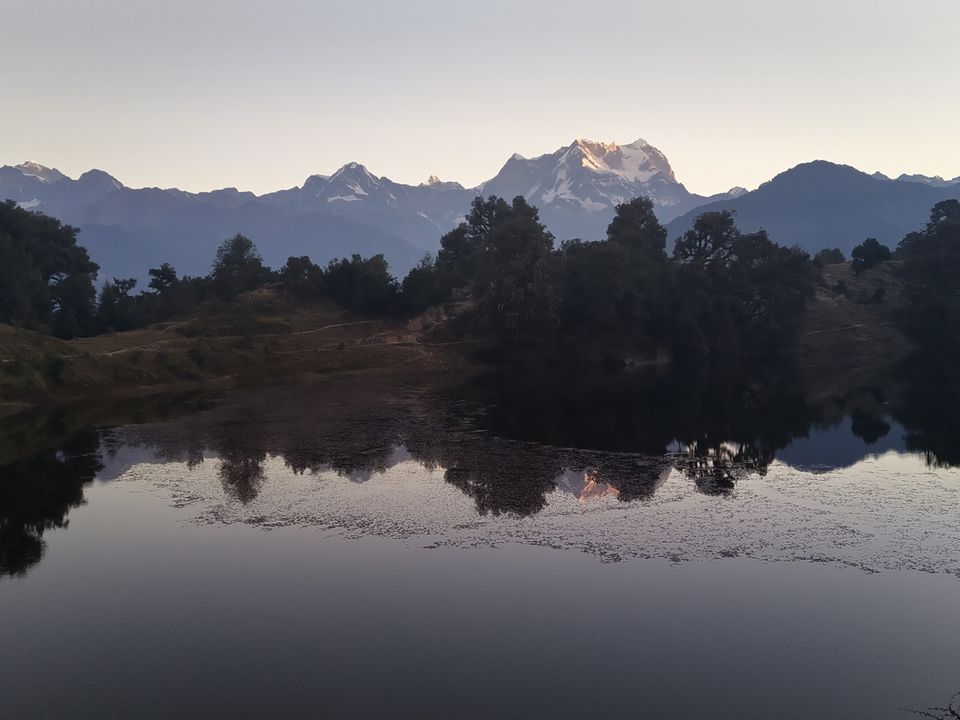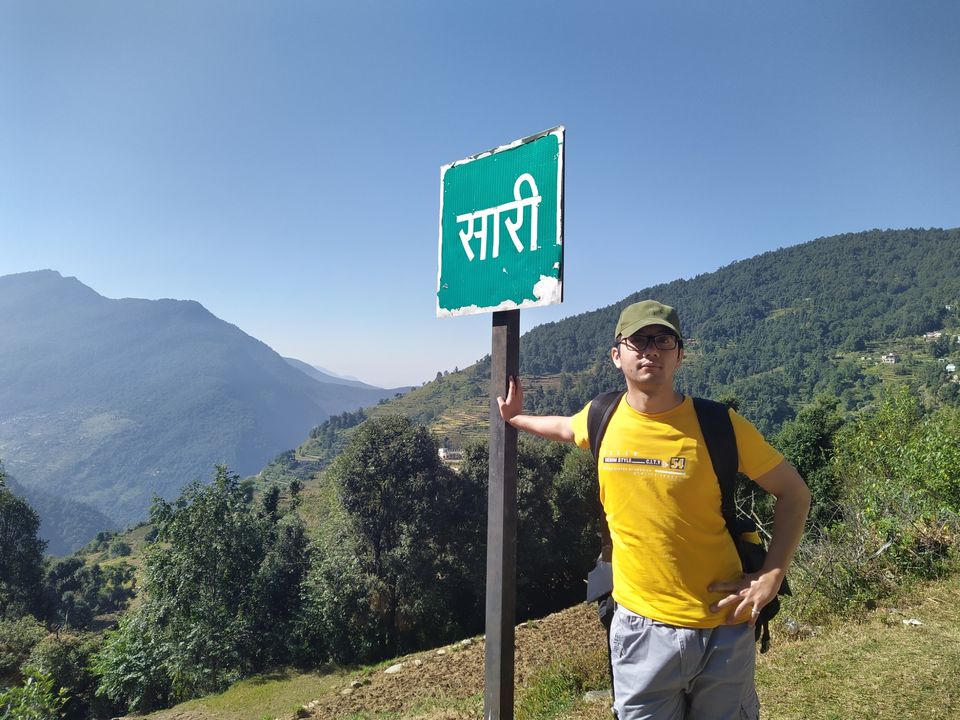 Slowly but surely we made our way upwards taking a few breaks in between. Meanwhile the views...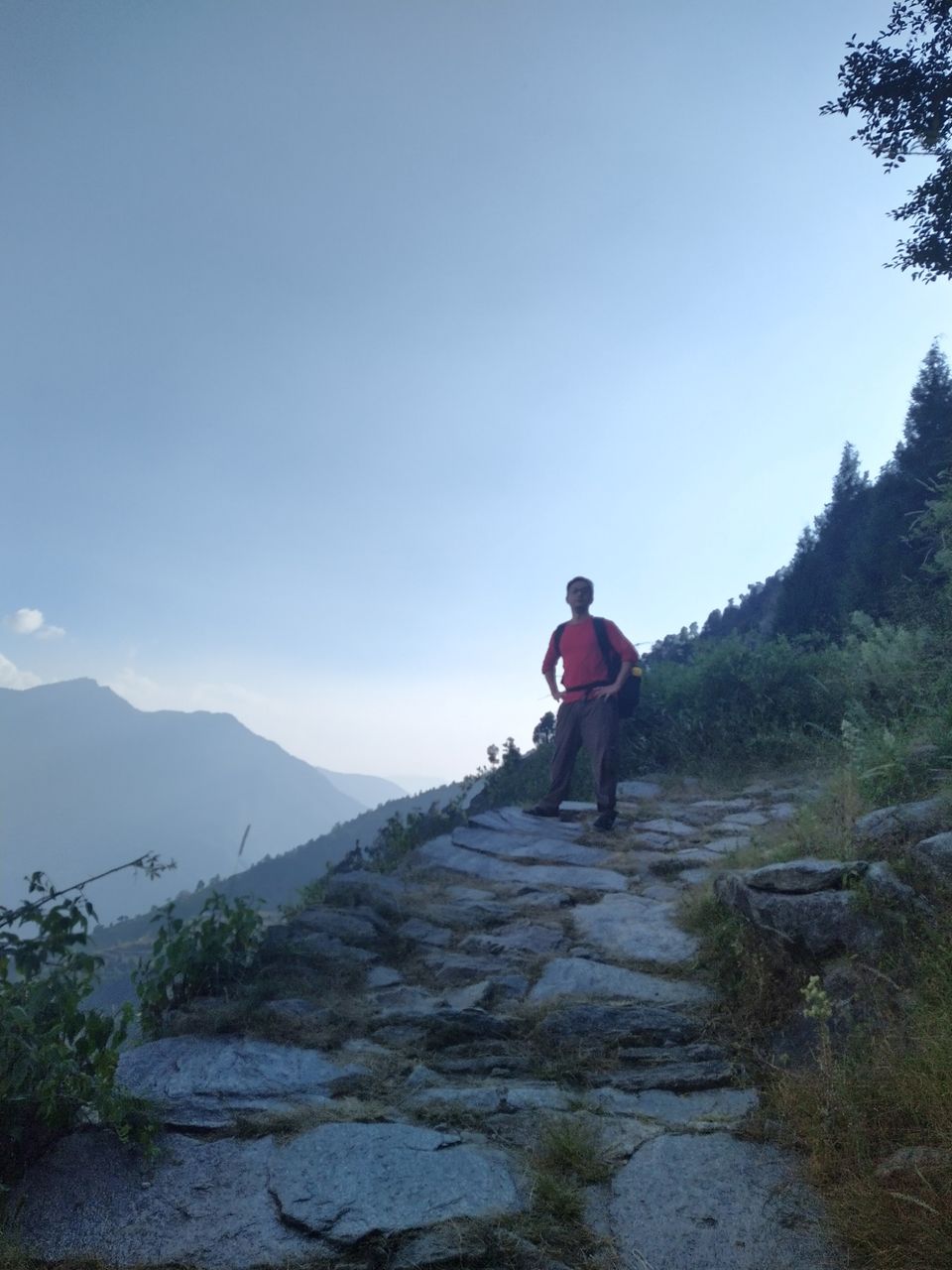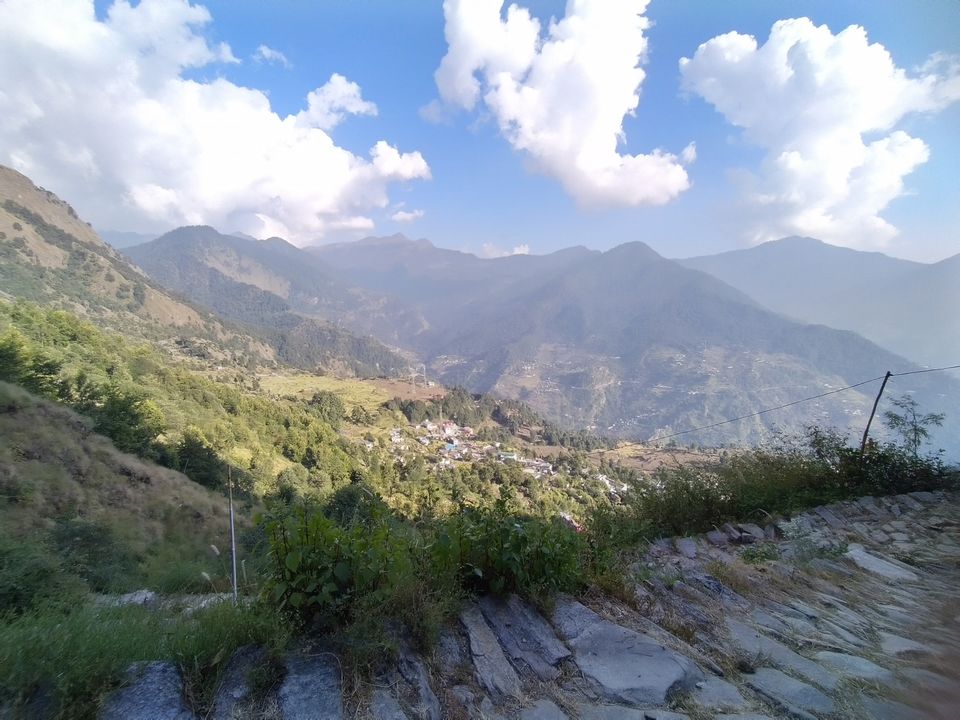 By early evening, we were there at the lake, searching for a spot to spend the night at.
After settling for a reasonable amount with a homestay owner, a package which included both dinner and breakfast, we left our baggage in our rooms and headed for the alpine lake.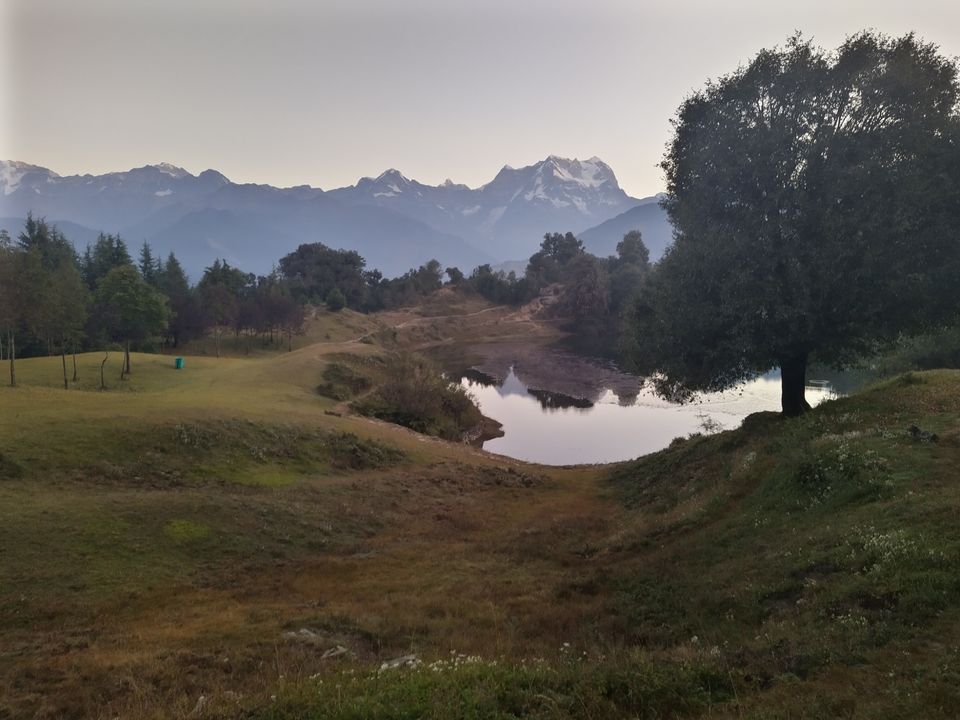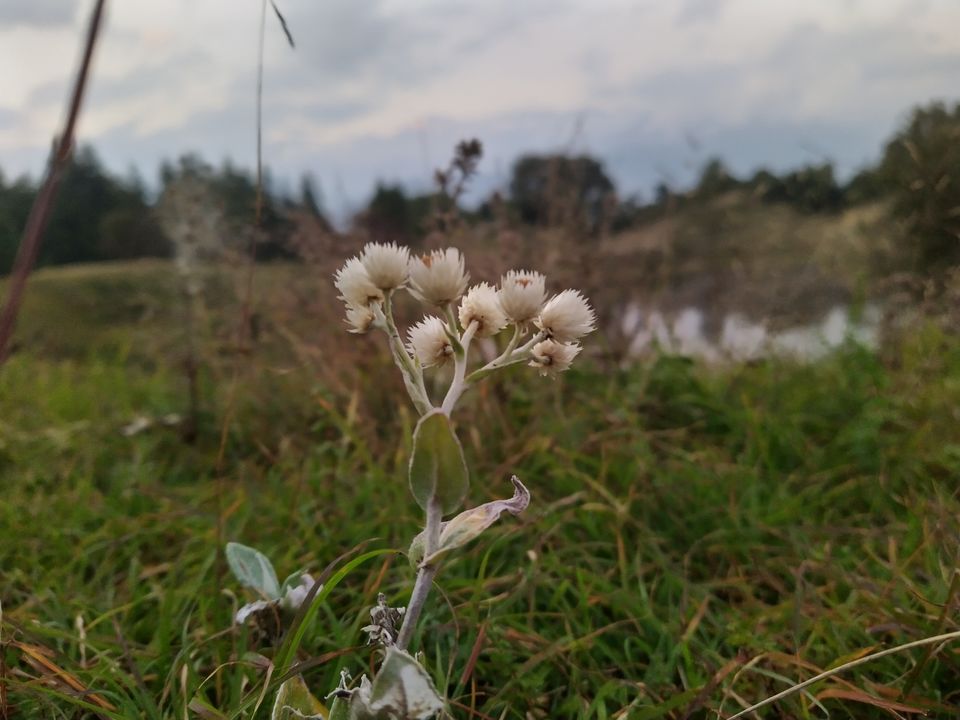 The vegetation was struck by the morning rays, throwing a golden hue to everything. A forest guard told us that there is a meadow known as Rohini Bugyal which connects Deoriatal to Chopta, but the permission to use that route depends on a guide. So we just decided to circumnavigate the lake. We also found the spot which features prominently on all trekking companies' travelogue for Deoriatal.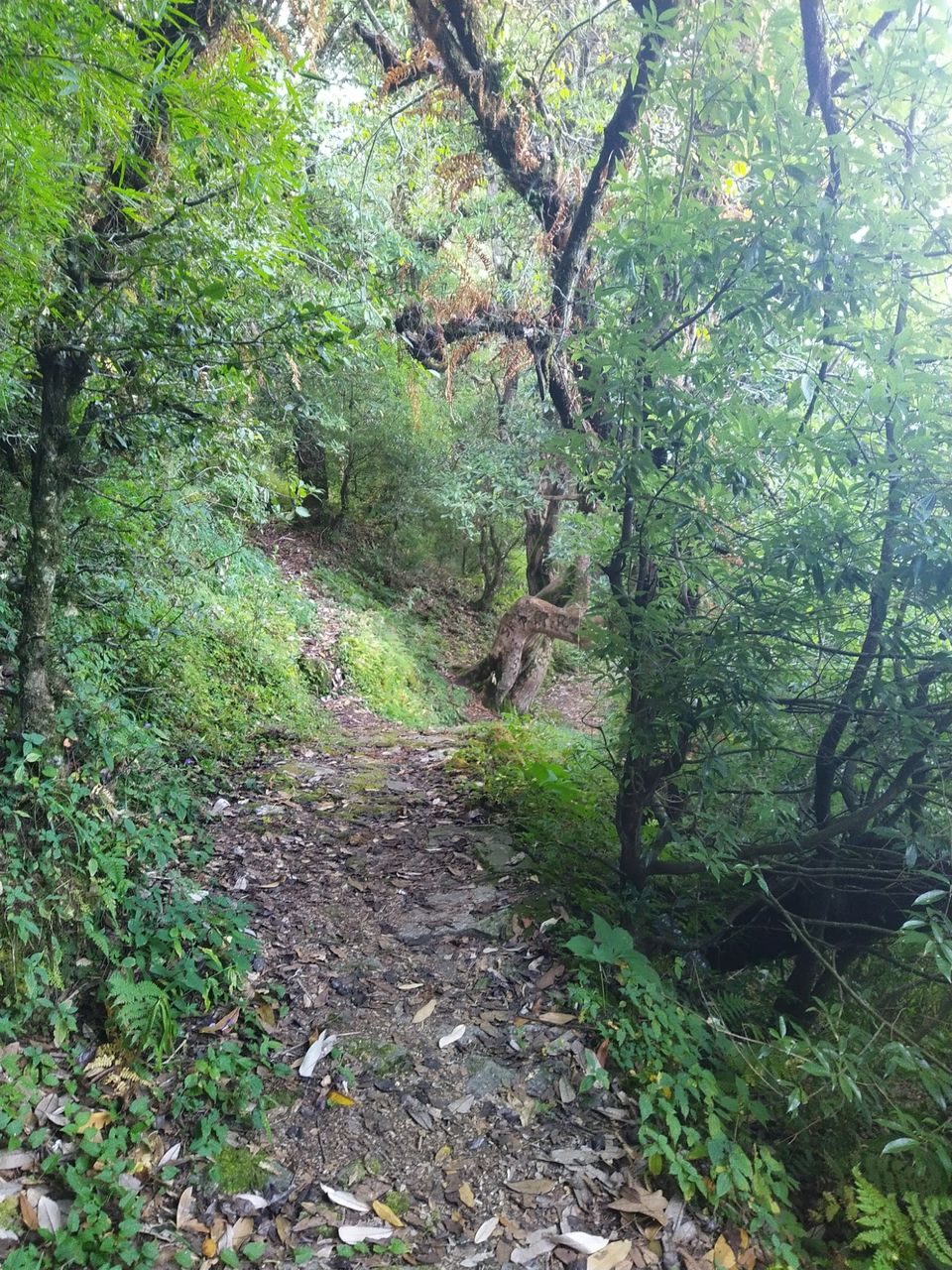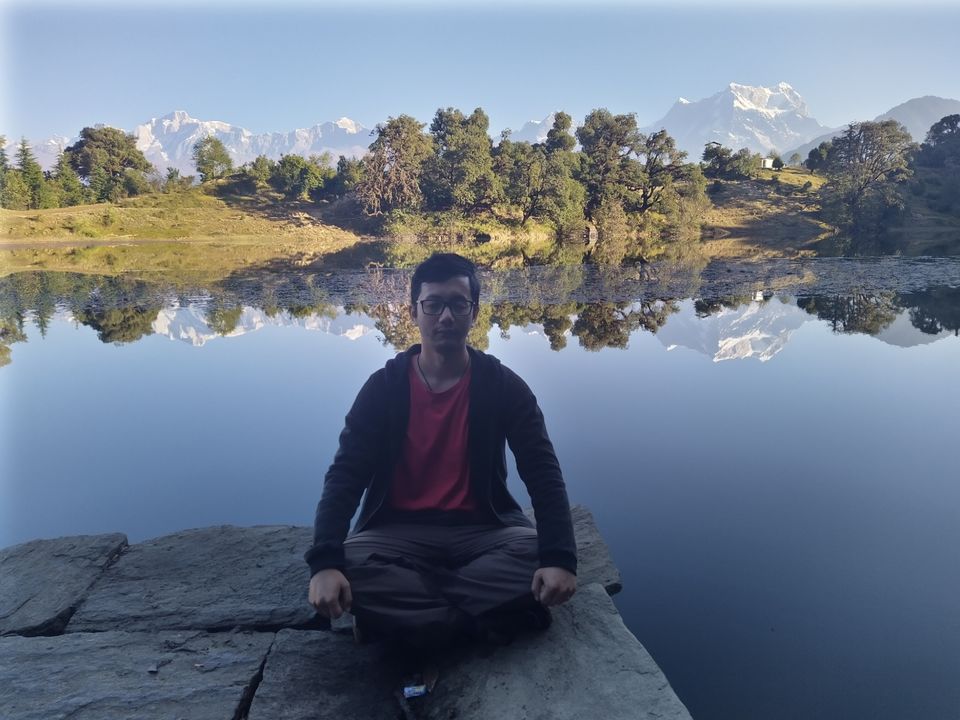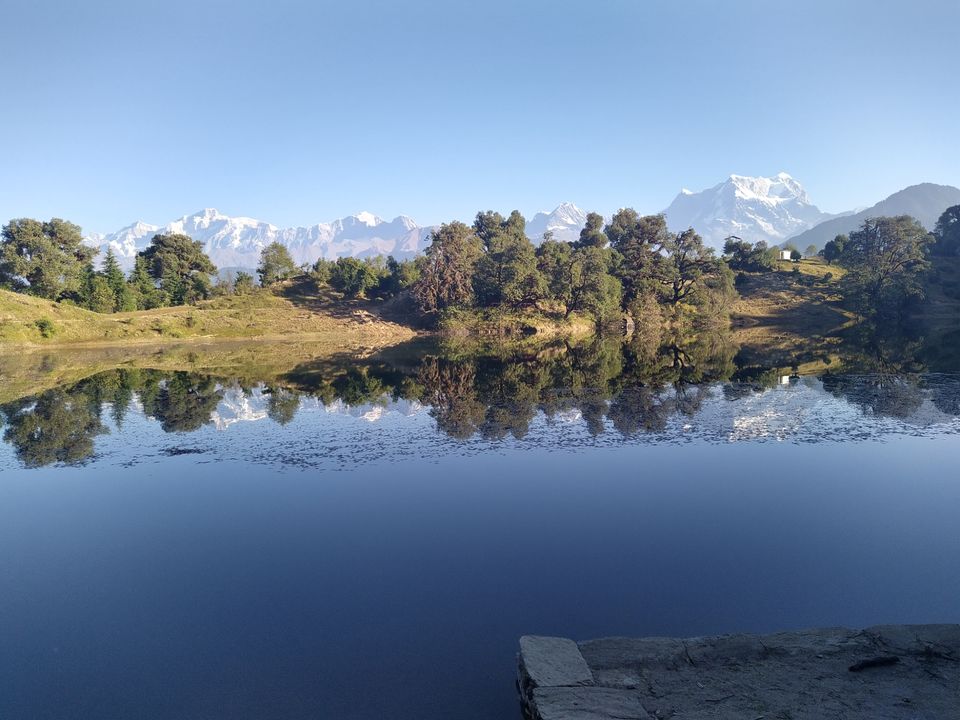 Breakfast was delicious consisting of aloo parathas. Famished as we were, we ate to our fill. After paying our due for food and lodging, we walked down the same path of the day before and reached Sari in 45 minutes flat.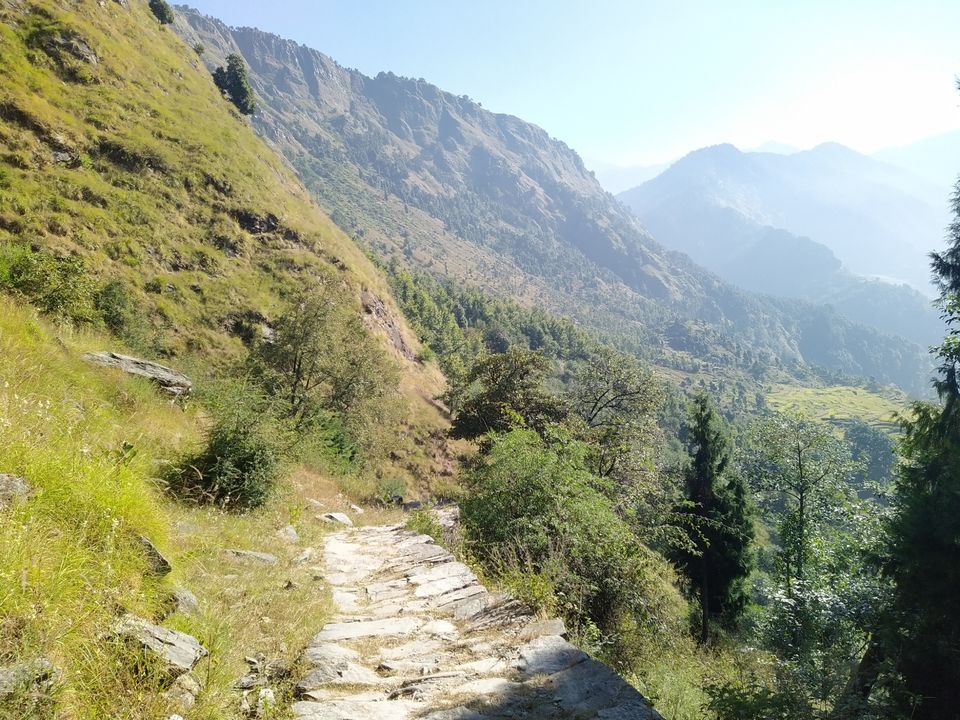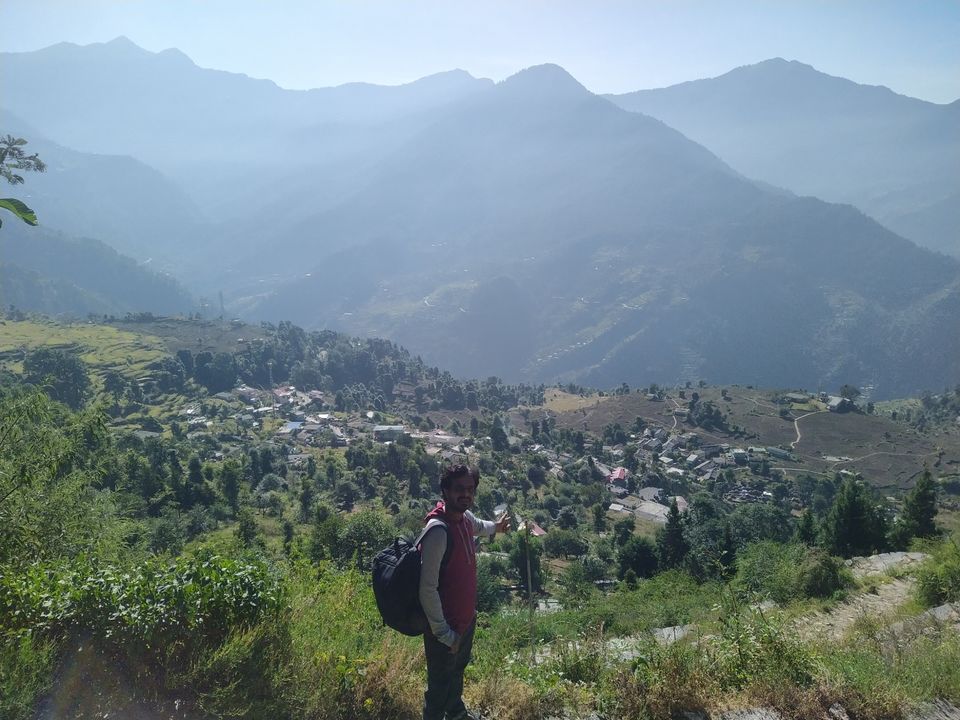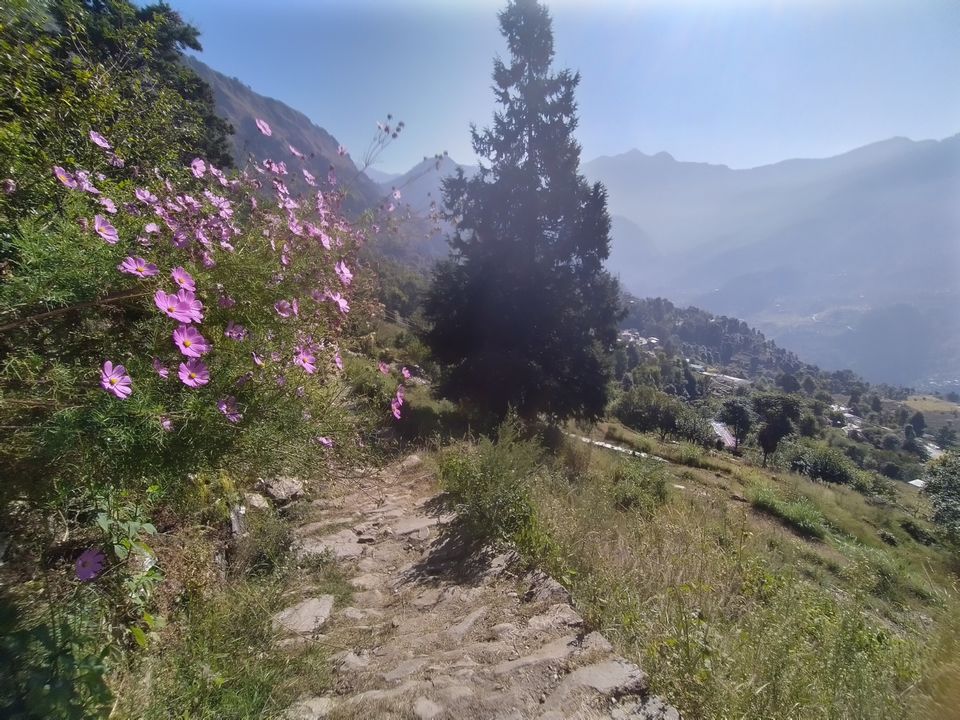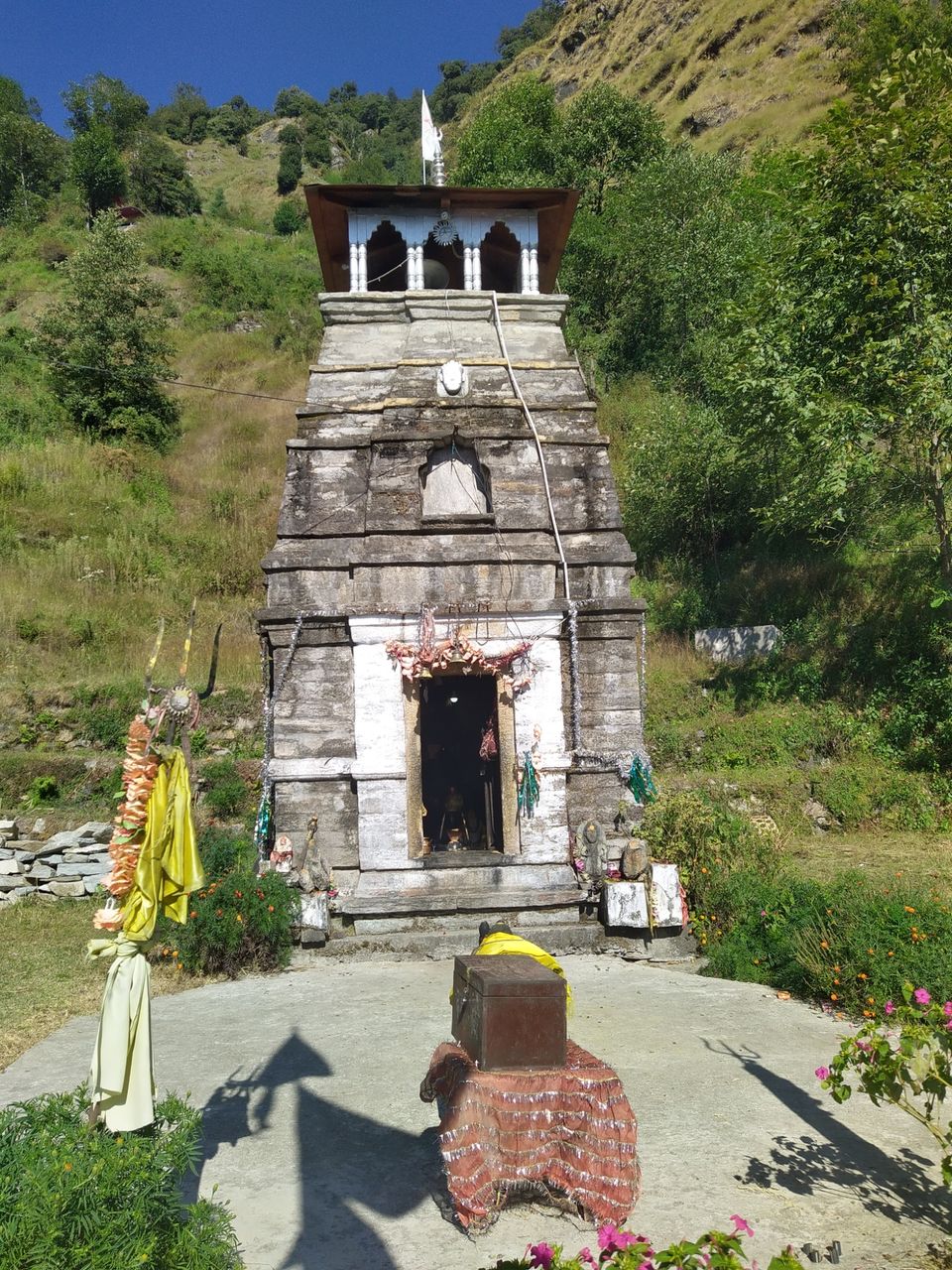 The plan for the day was to reach Chopta and start hiking towards Tungnath (3600 mtr) one of the Panch Kedar, and Chandrashila, a cone shaped hill perched at a very high altitude of 4000 mtr.
After refreshing ourselves with some Malta juice, an energetic pahadi drink, made lovingly by an elderly shopkeeper, we descended down towards the detour from the day before and started walking towards Chopta. After hitching another ride(luck!), we reached our destination within half an hour.
Chopta is a small hamlet just like Sari, situated at an altitude of 2,608 mtr. It is also known as the Mini Switzerland of India, a title which several other hill stations in the country claim. One thing to note is that Chopta is a completely vegetarian place owing to it being the base for a holy temple.
Lunch consisted of a typical thaali; dal, rice, roti, sabji, raita and chutney. The quantity was enough to completely fill one for the journey ahead; a 4km uphill trek towards Tungnath and a further 2 km to Chandrashila, the high point of the journey.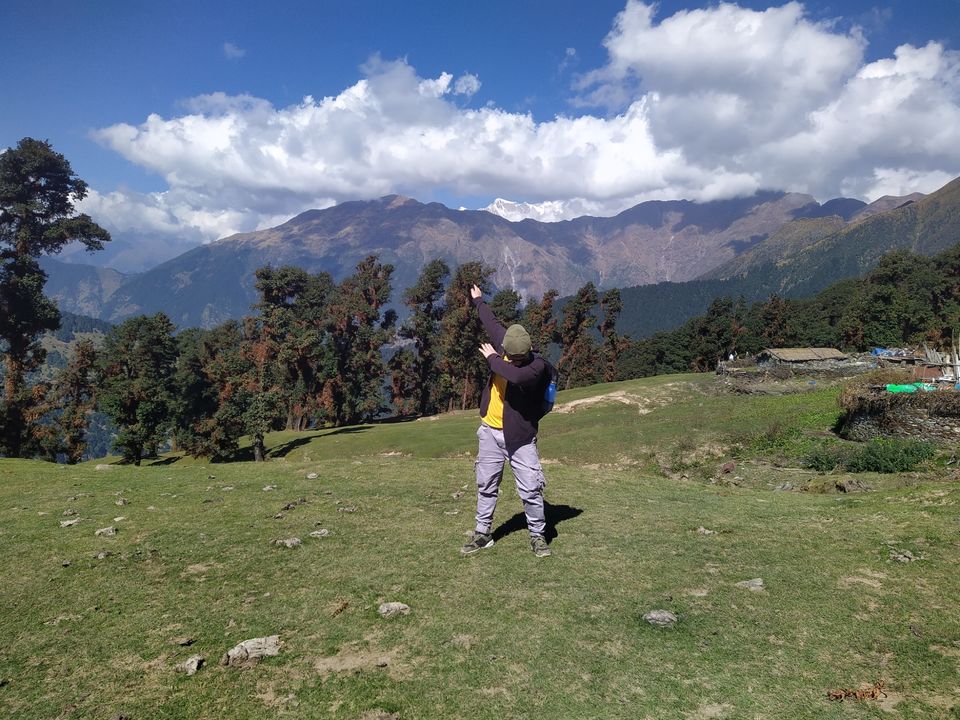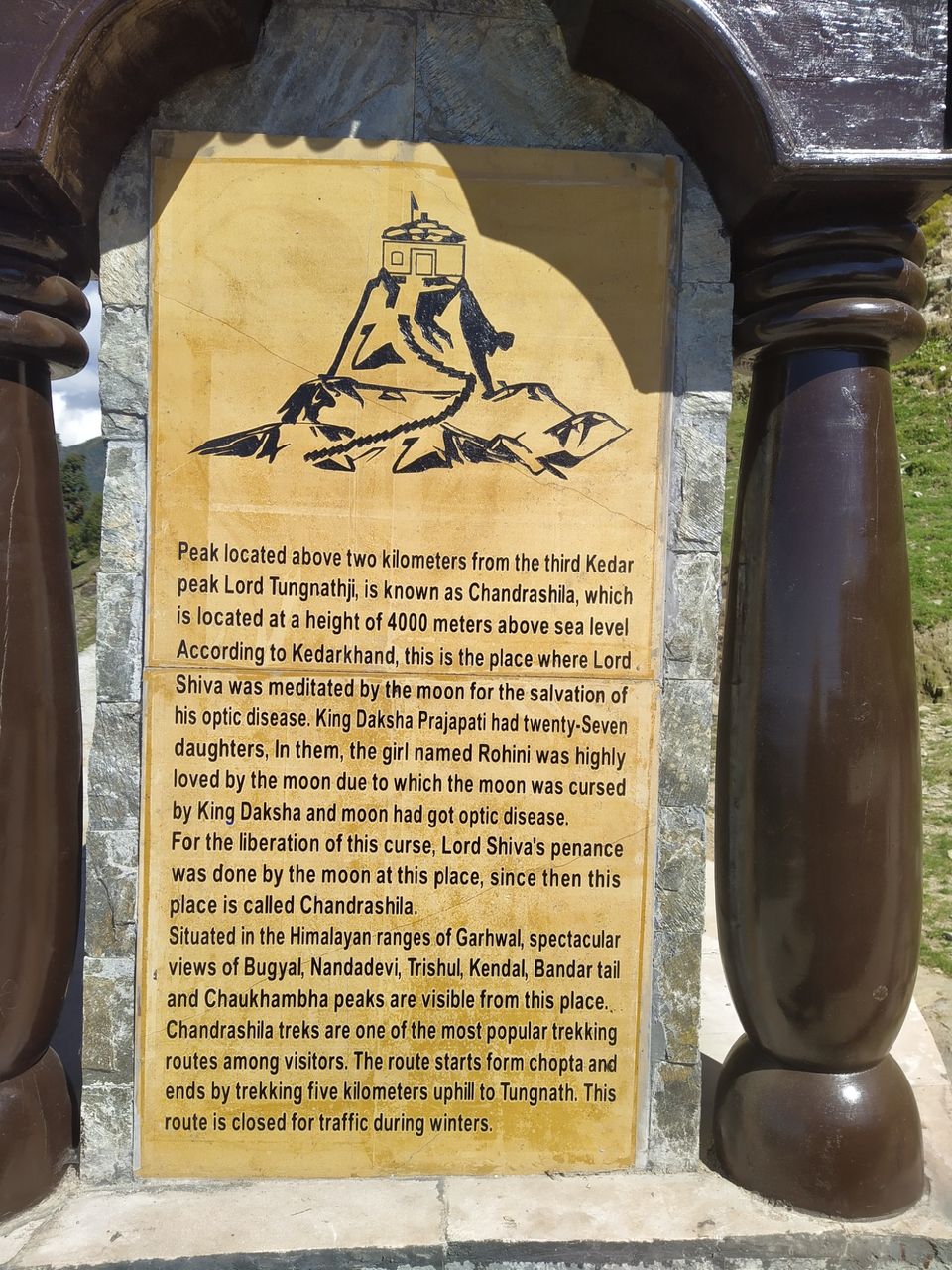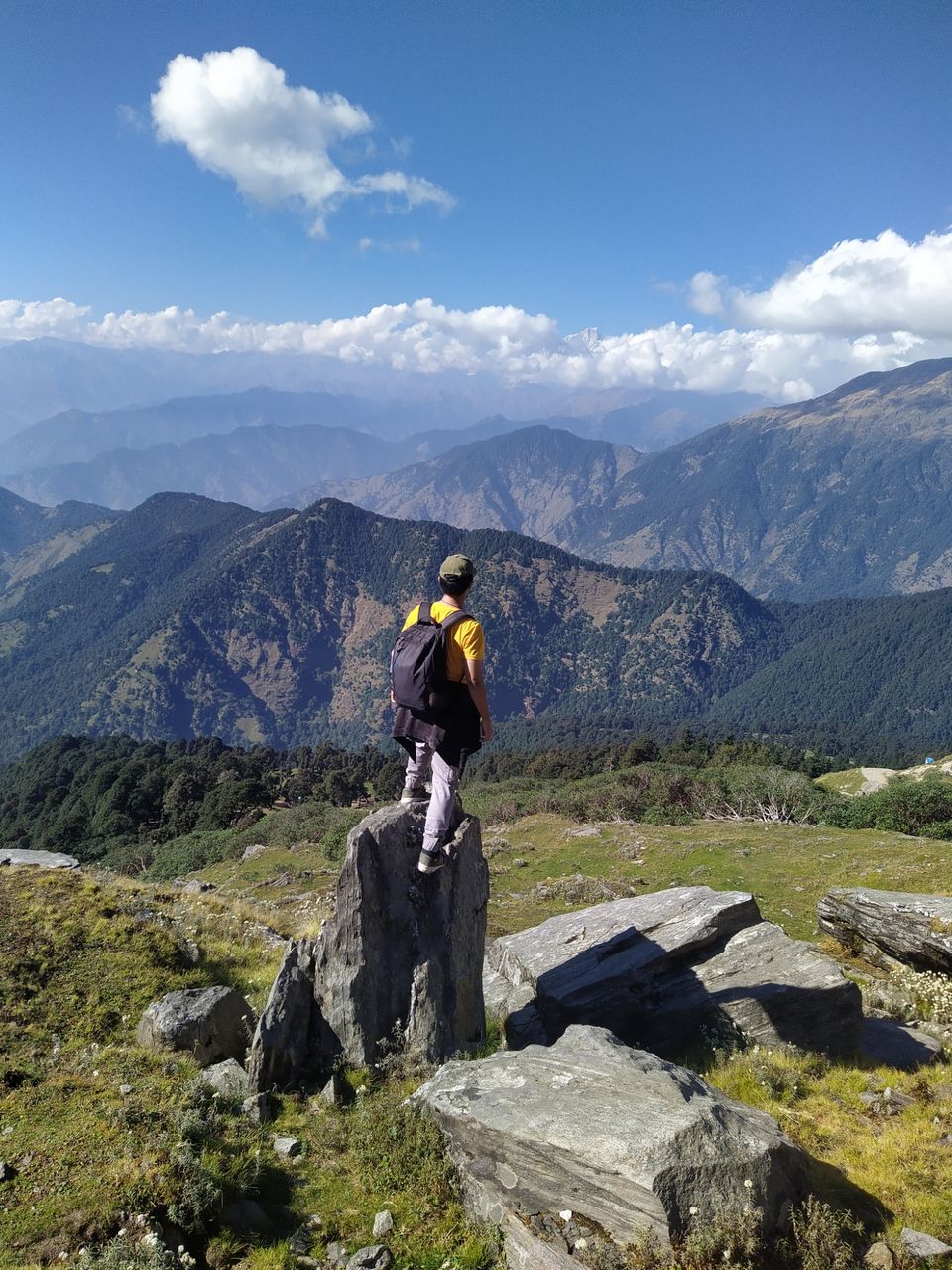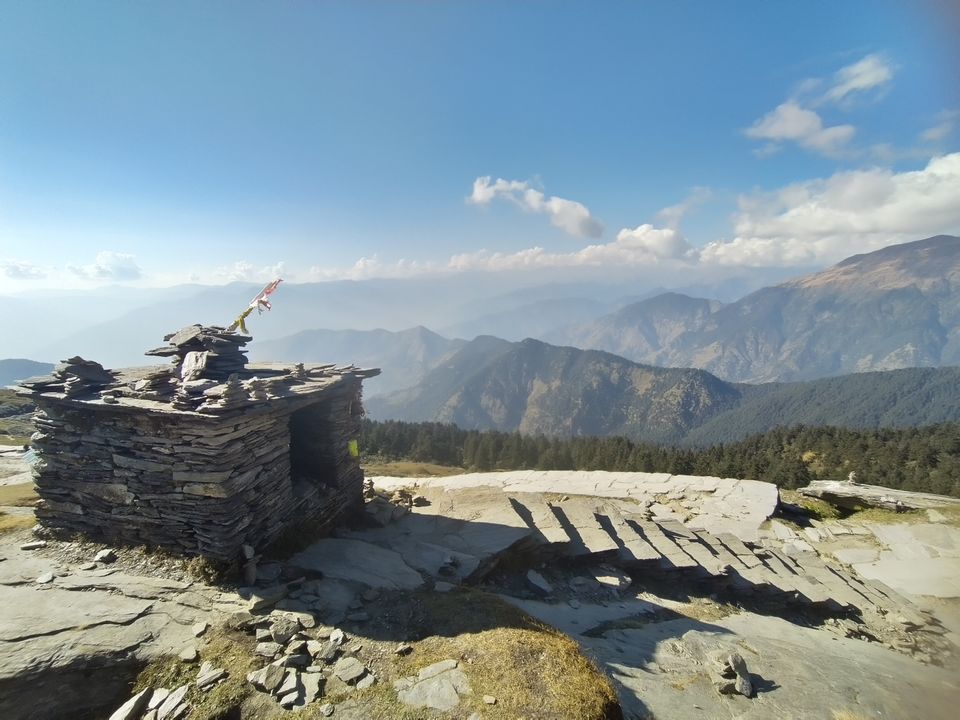 After a couple of hours, our first stop had arrived; Tungnath temple. However, the temple was closed due to the pandemic and we decided to relax in the endless Bugyal that lay in front of us; simply magic.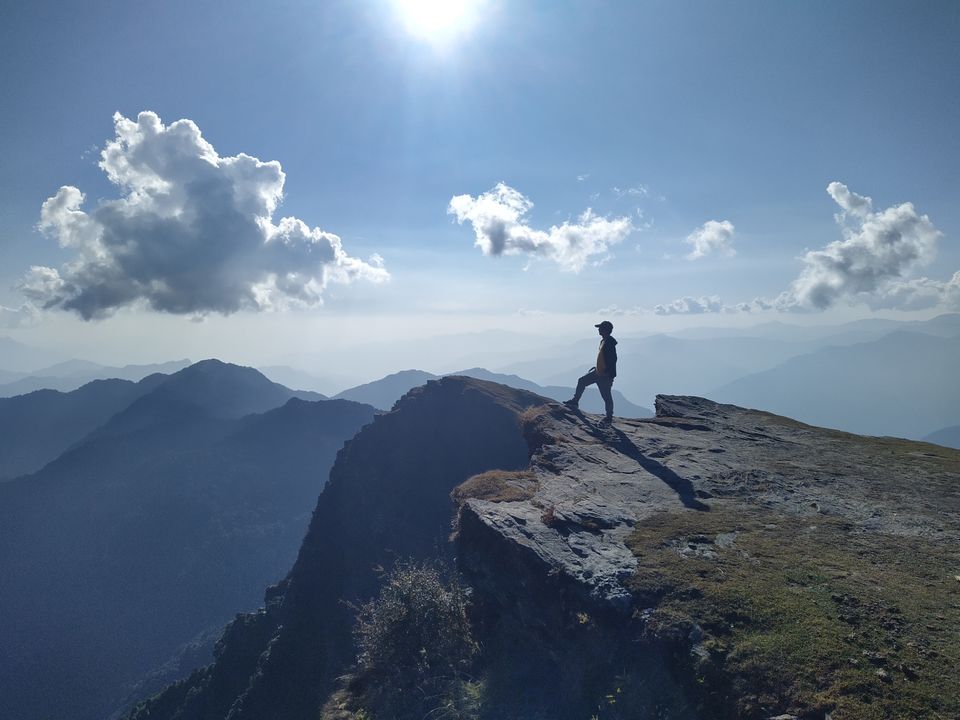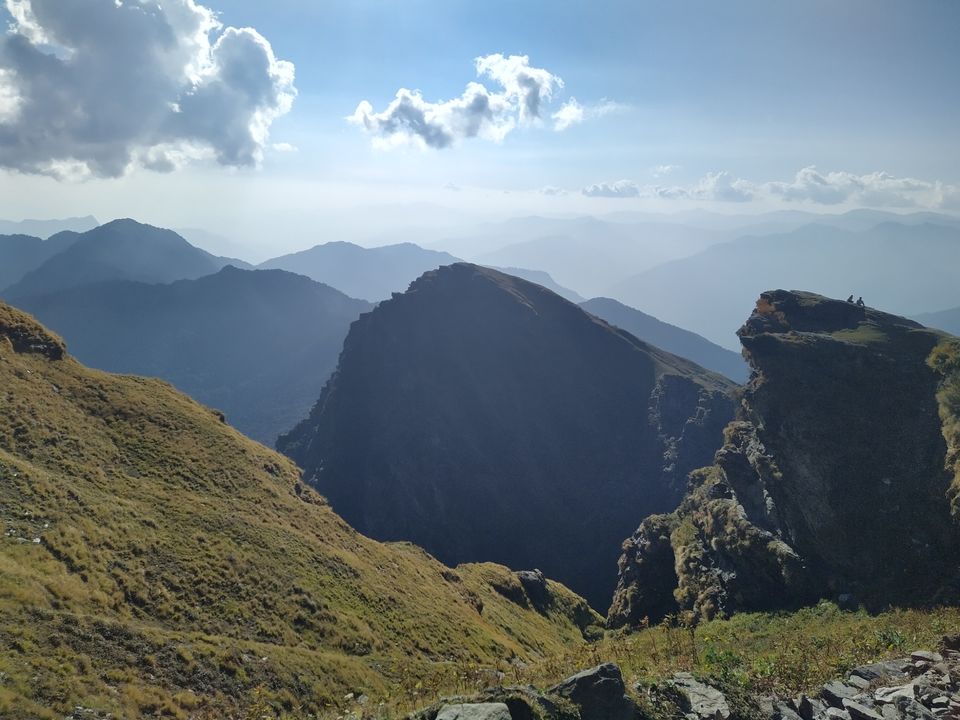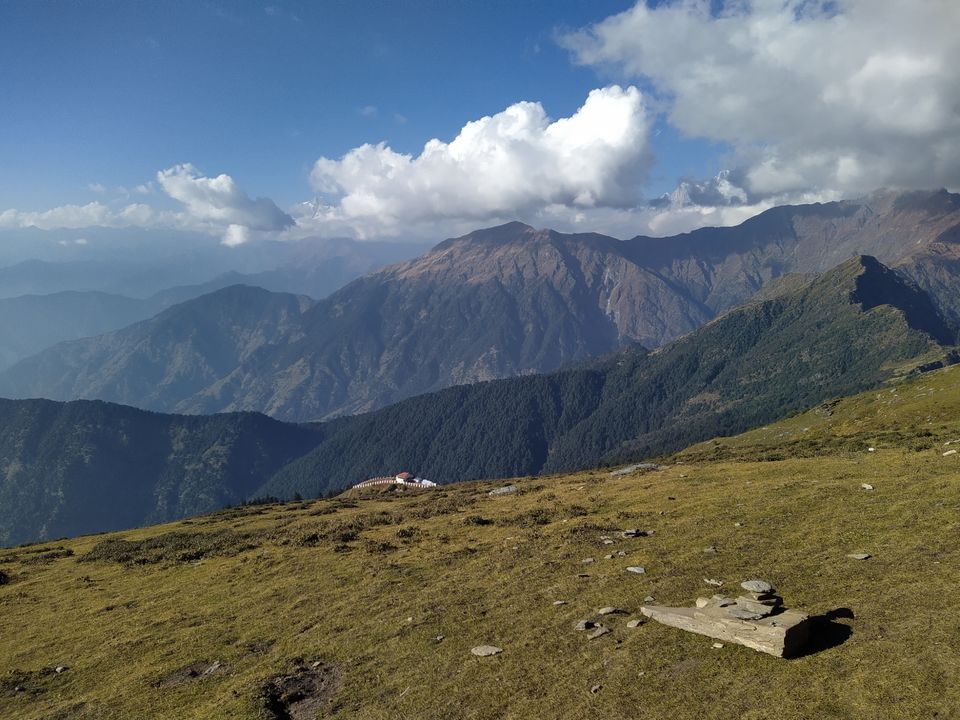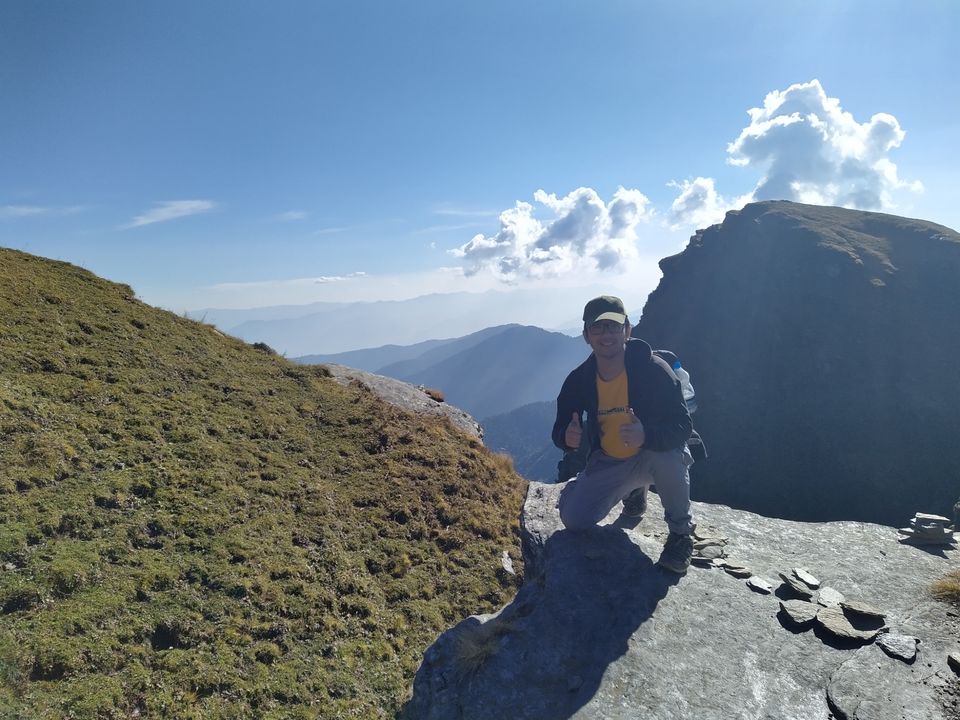 The views were so good and the gentle breeze so soothing that we did not feel like moving from there. A full half an hour was spent laying in the grassland.
It was after some effort that we finally pulled ourselves up and began hiking towards Chandrashila, our final destination for the day. This final stretch of the journey is on a steep incline at 2 km from Tungnath.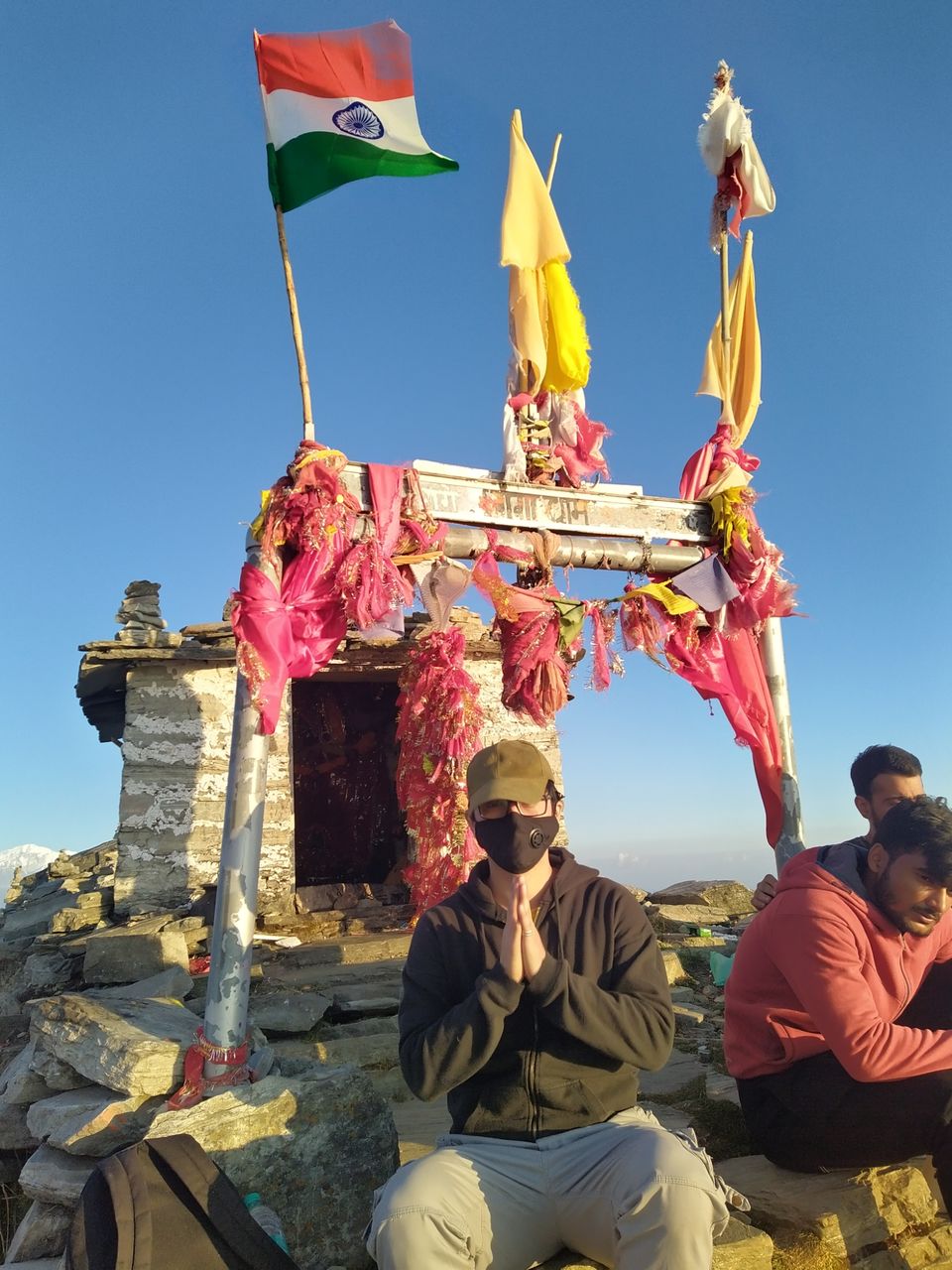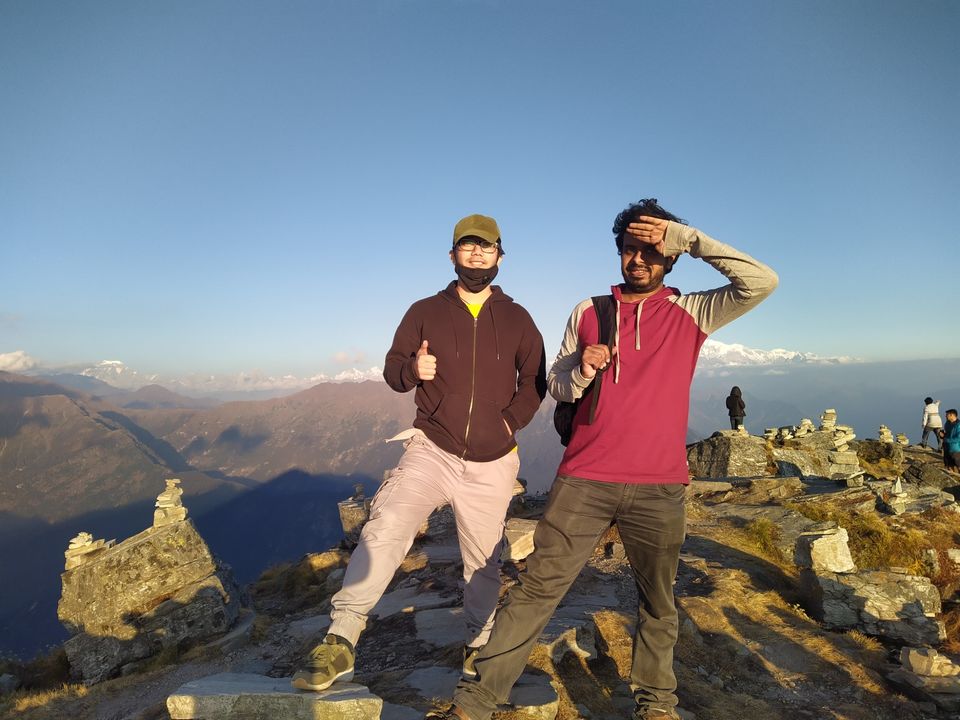 We finally reached Chandrashila after an hour of huffing and panting. And were simply blown away by the surrounding vistas.
It was amazing to witness the Himalayan giants; Kedarnath, Chaukhamba, Bandarpunch, Nanda Devi surrounding us. The magnificence was unlike any other that we had ever witnessed.
However, it soon grew ferociously windy forcing us to descend down. The sun also began setting, throwing a beautiful shade of orange around, so we tried our hands on some sunset photography.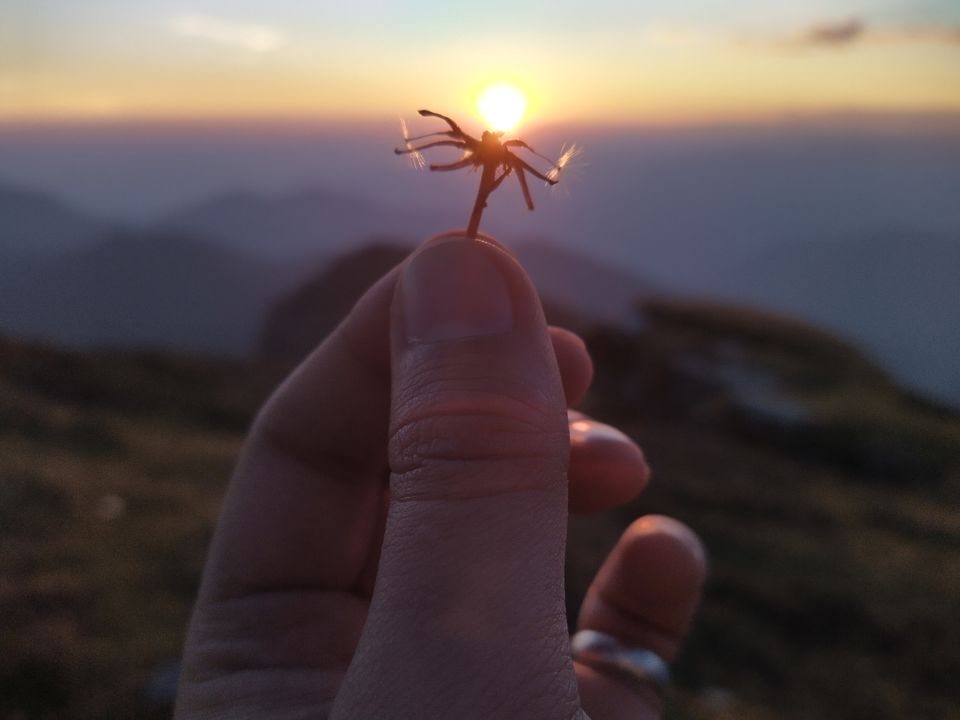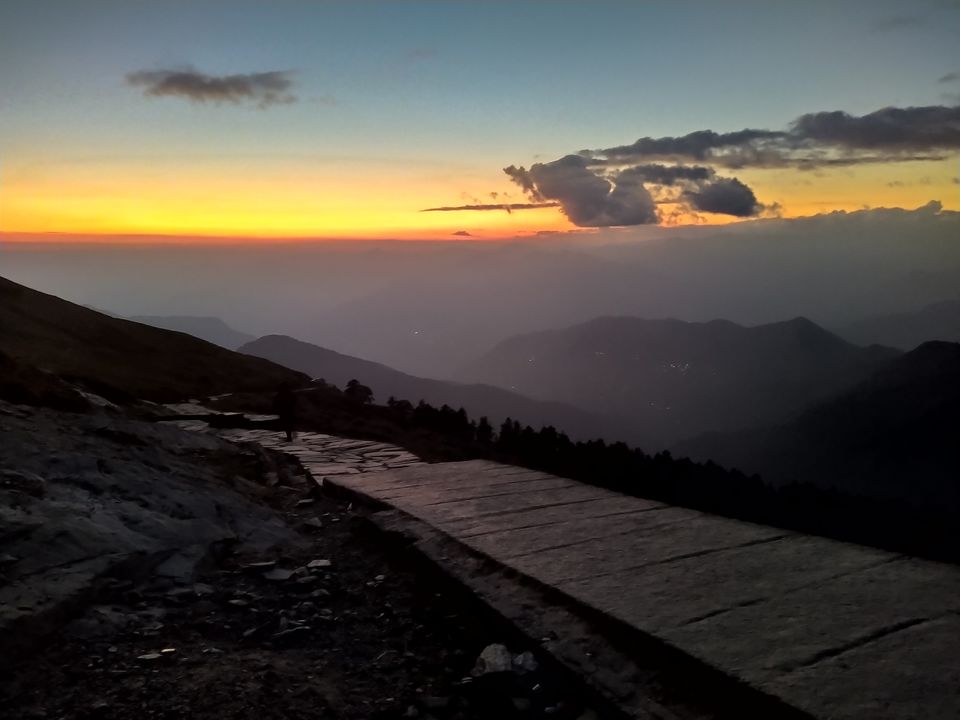 The night was spent in Chopta.
It was in the morning that we got to witness Chopta in all its beauty, mountains and valleys waved at us. Wanted to stay there but unfortunately left with a heavy heart. Goodbyes are always tough.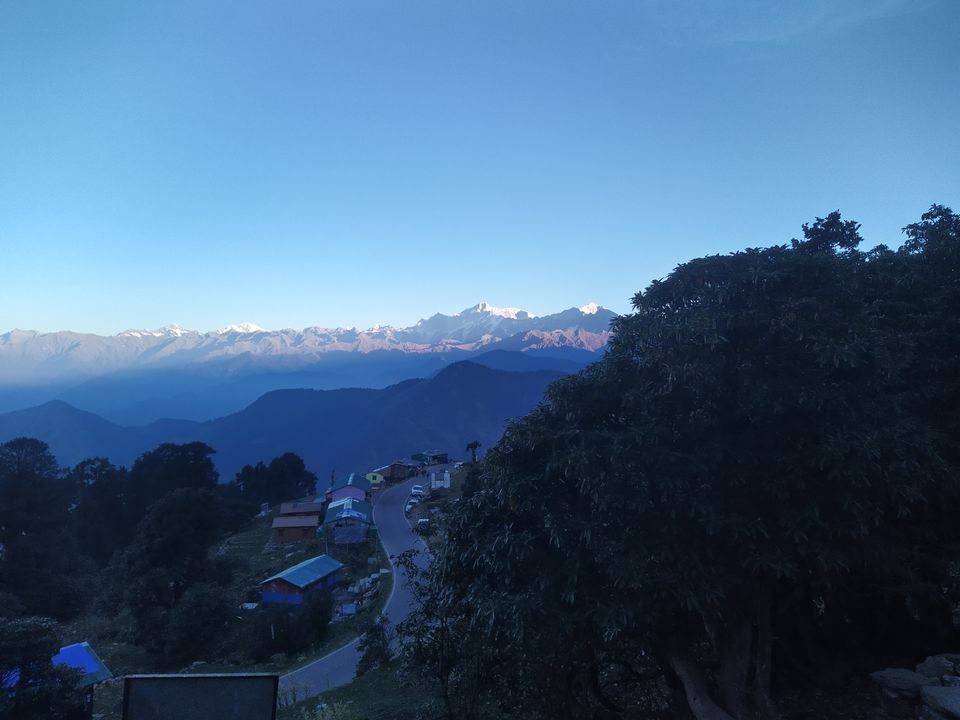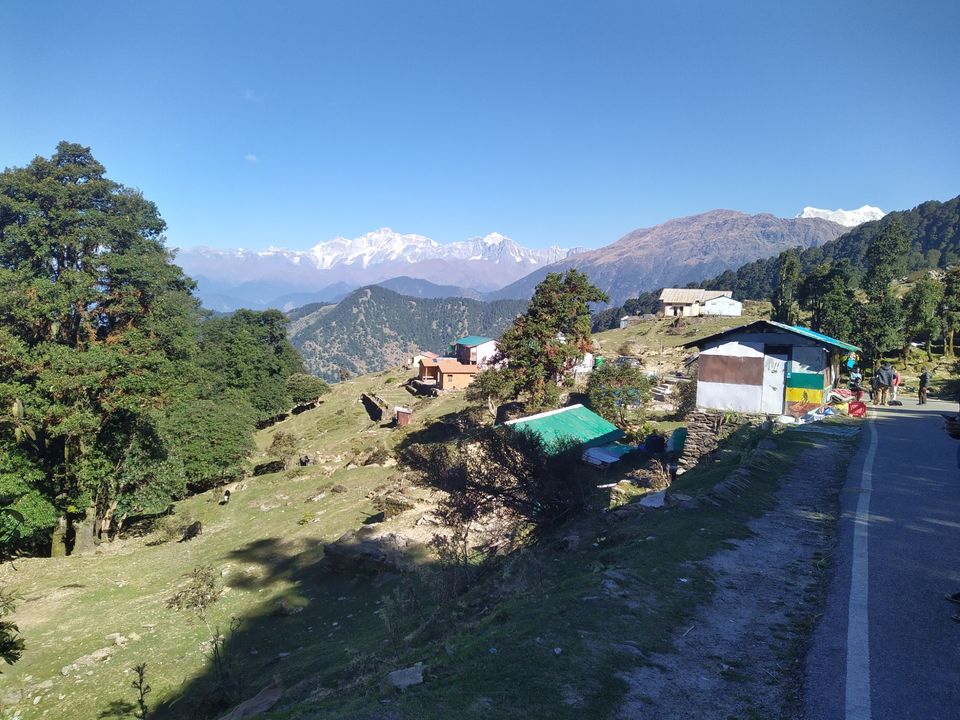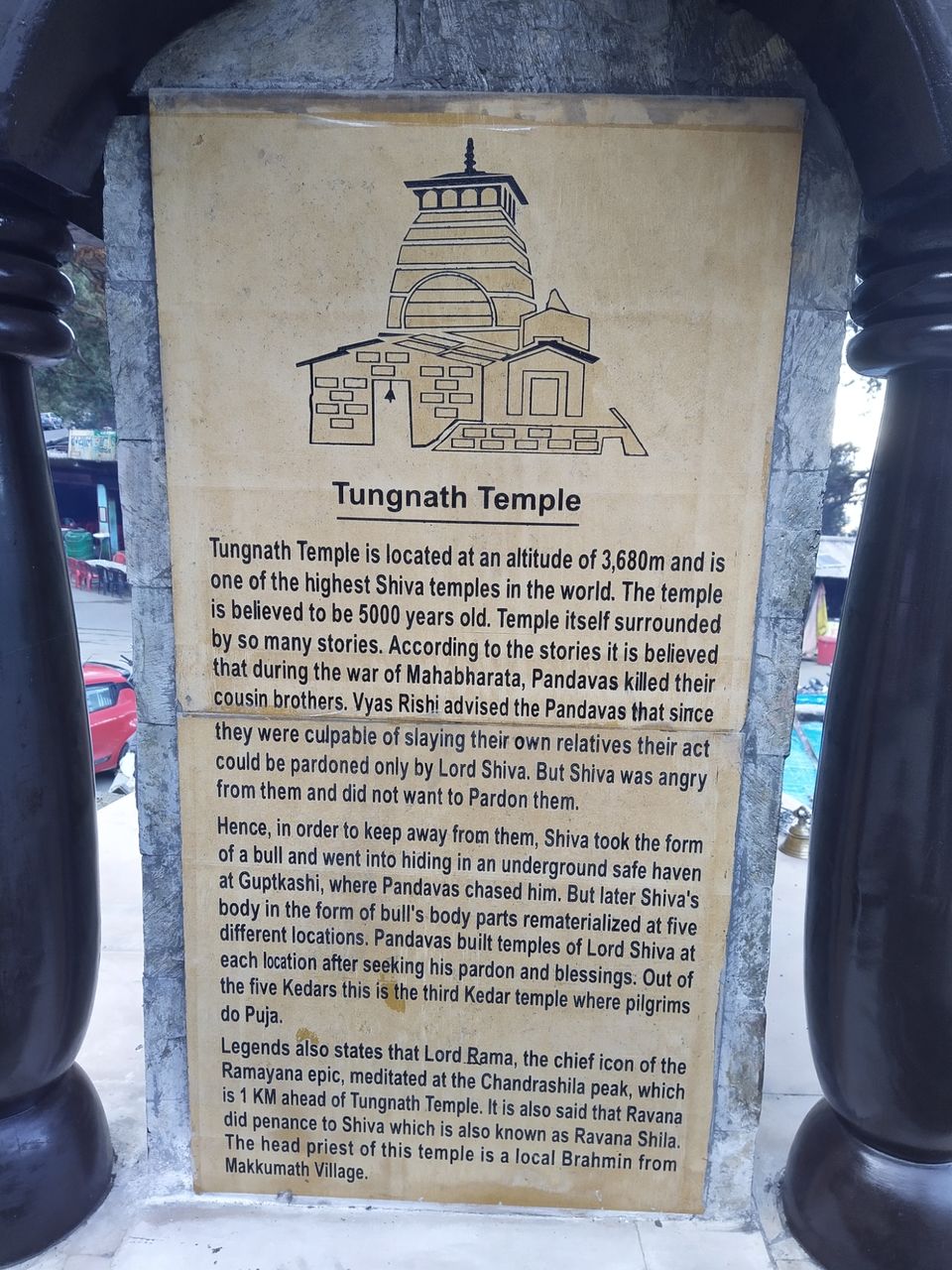 Took a shared cab to Ukhimath and boarded a bus bound to Rishikesh. From there, getting a bus to Delhi was no problem. Our trip was successfully completed.
Total days 12 Oct - 16 Oct 2020 (5 days)
Cost - Approximately ₹6000