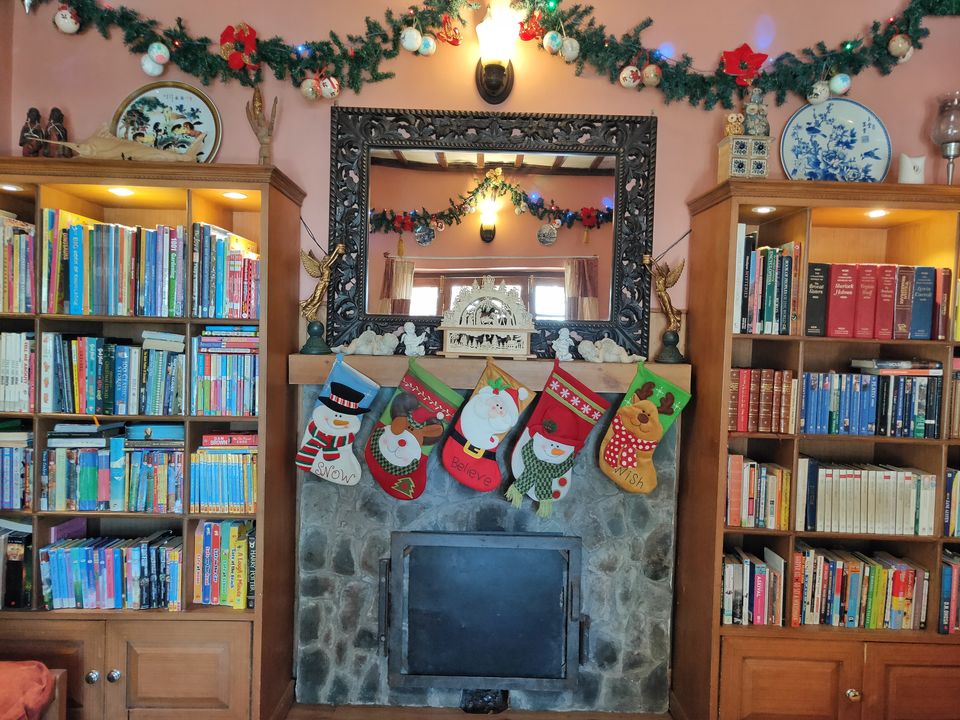 Tucked away from the city-hustle of Mussoorie lies this picturesque town of Landour and in the heart of it is this gorgeous boutique English cottage - La Villa Bethany. The warmth of home blended with the experience of a palatial hotel makes this the optimal stay option in this cute town.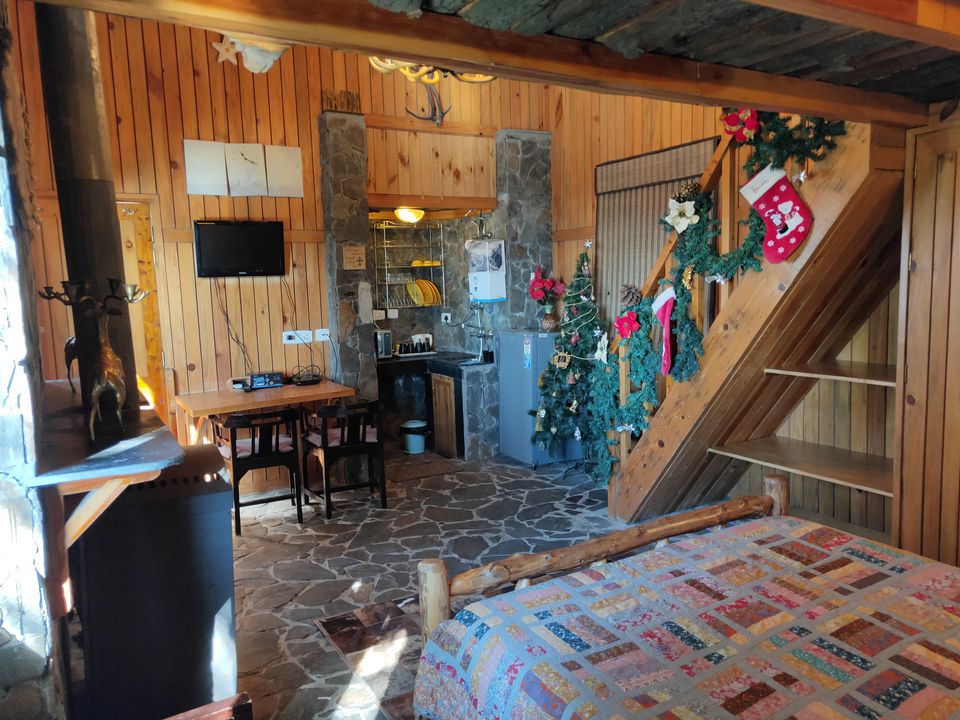 Christmas vibes at Bethany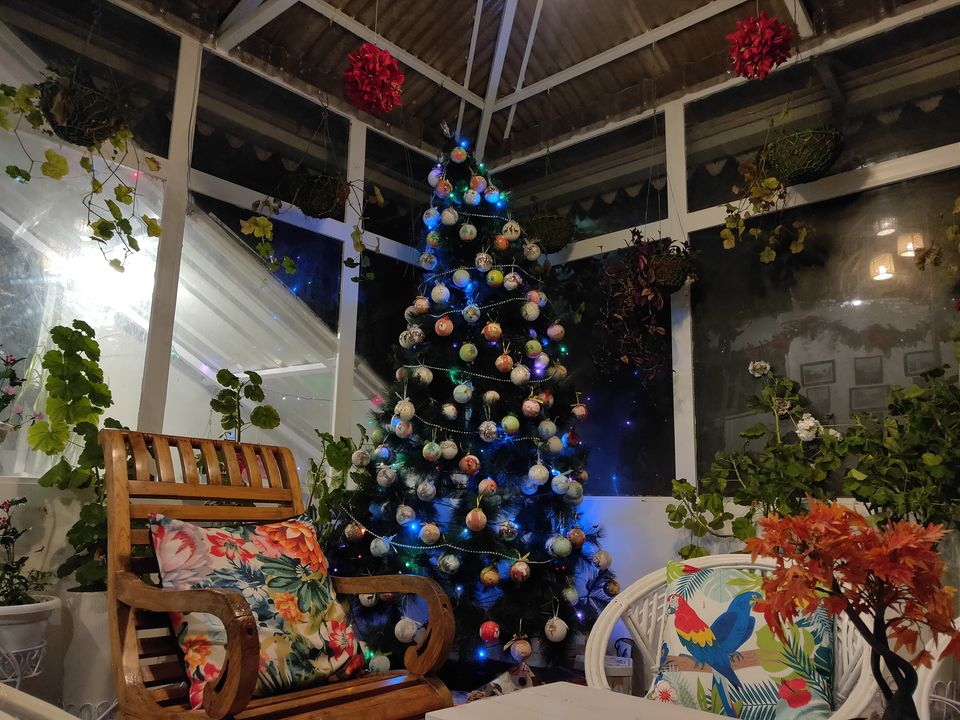 Something that you can notice around this quaint town is their fine décor. Every shop or a cafe is embellished uniquely and elegantly, take that up ten times and that is how I'd describe the vibes at La Villa Bethany.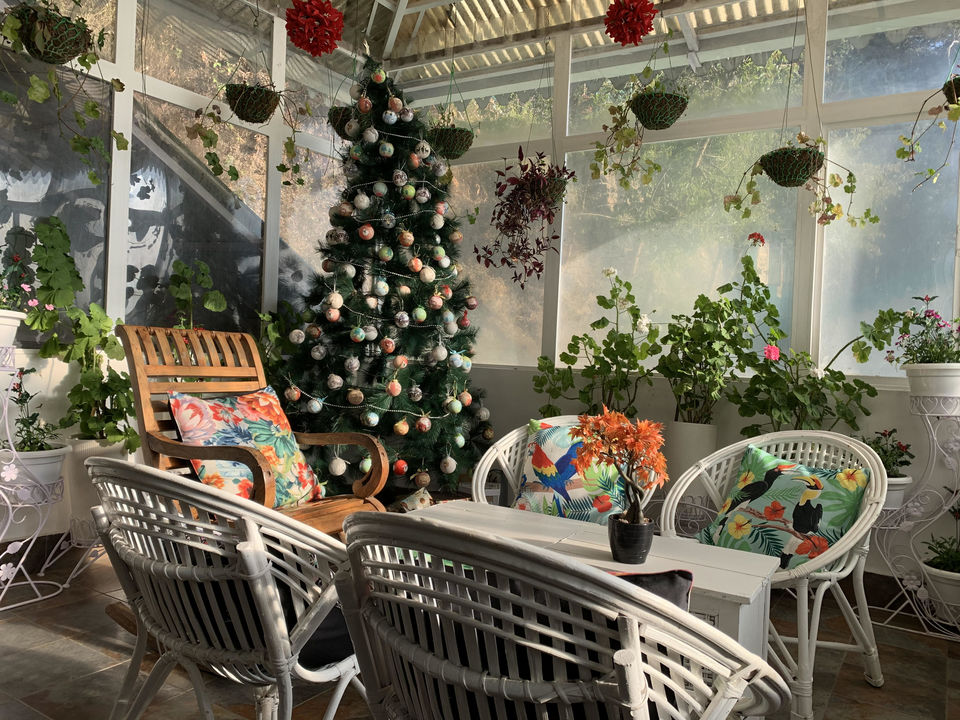 You will fall in love with the personalization they have done to every nook and corner of every room. Each of it has something that can leave you awestruck.
The property is separated in various parts, our tour to the villa kicked-off with the cutest Library.
Library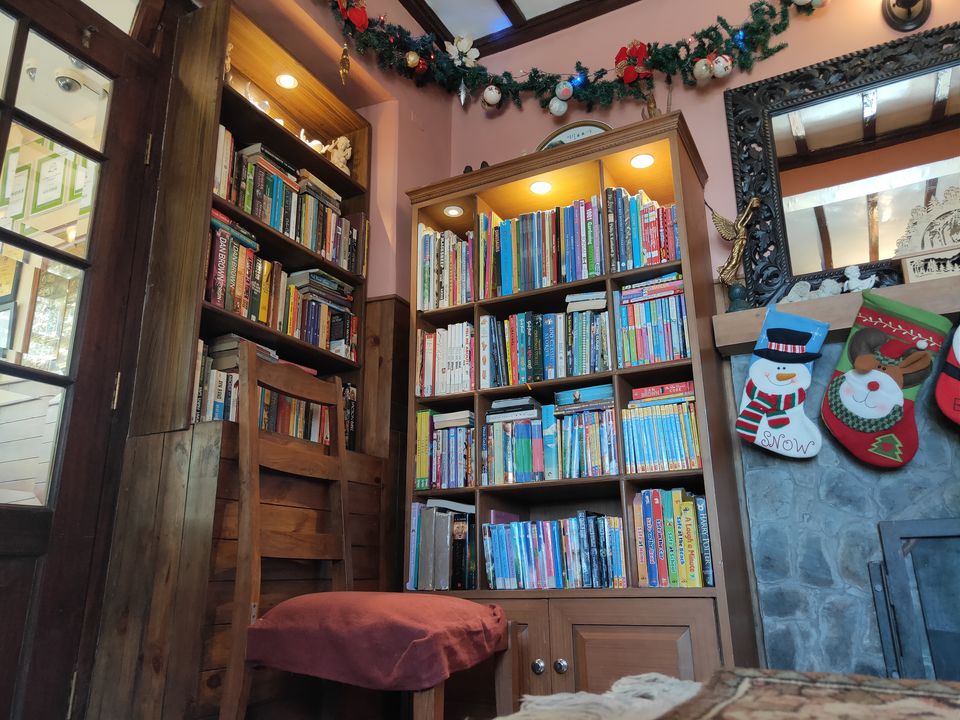 As soon as you enter the Villa, you'll be welcomed by this adorable library that sports a zillion books for every mood and every age. It also has a few games such as Chess that you can play with your partner or any fellow traveller staying at Bethany. If you're lucky enough - Sunita (the host) can spare some time and would be more than happy to challenge you for a game of Chess before dinner time.
Food
Don't read further if you believe home-cooked food can never be good enough. For those who are still here, you guys deserve the most mesmerizing and delectable home-cooked food that Sunita prepares with some domestic help.
The food here is surely the highlight of the 360° stay experience. The house rules states - everyone residing will eat the dinner together at the common dining area, which is something I loved as you get to interact with fellow travellers and their heavenly travel tales.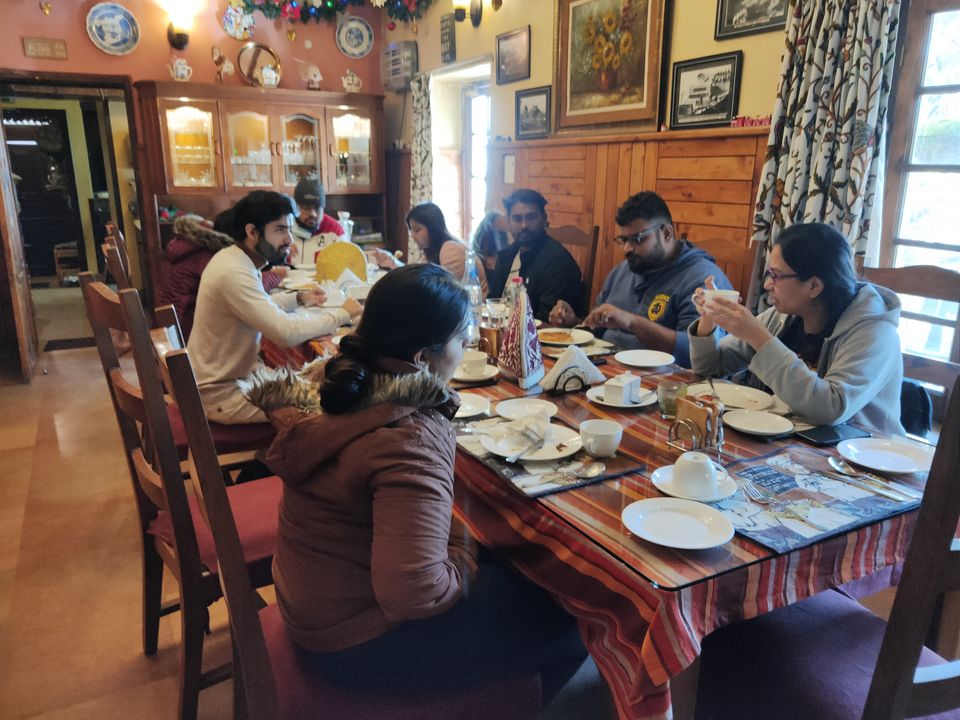 P.S. - The introvert in you might feel social anxiety with the thought of it, but the reality will contradict. You'll have to experience this to know.
Stay options
The cottage has multiple staying options ranging from a private cabin to a deluxe room. Every nook has been crafted mindfully to provide the finest yet unique experience.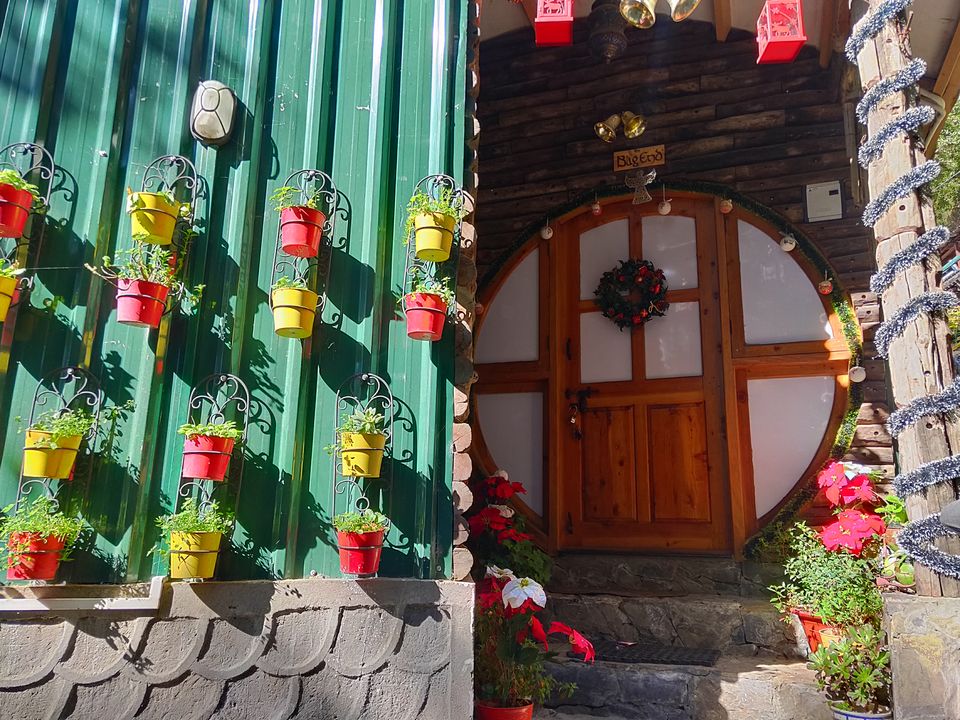 The wide array of options include some theme-based stays such as The Hobbit. One thing this place promises is the warmth and peace that you can feel all round the year.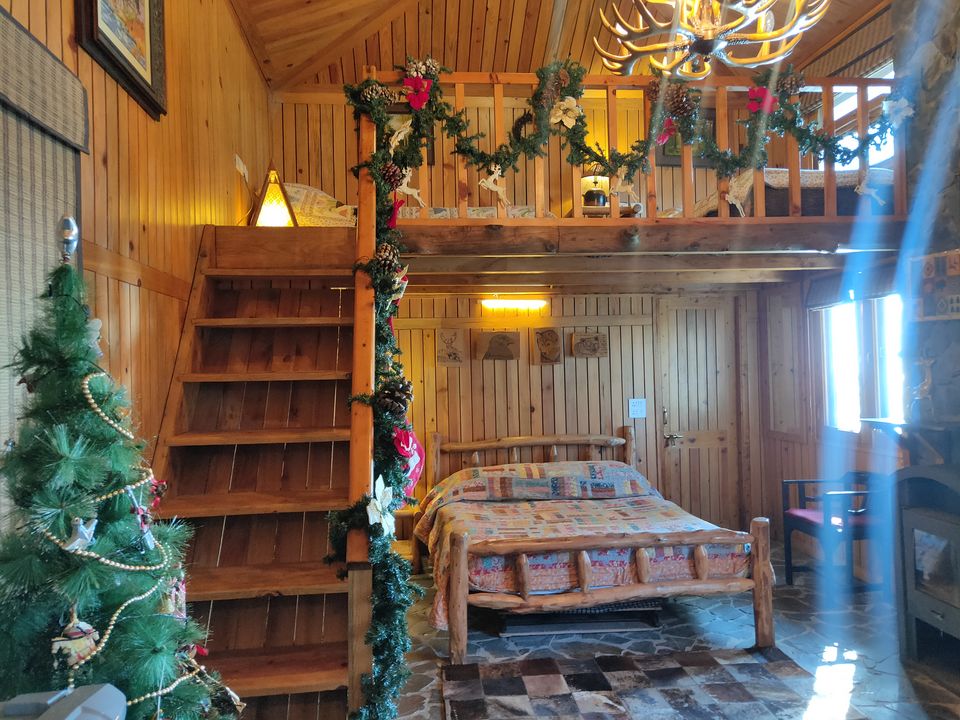 Amenities
LVB offers all the basic amenities you would expect and has some additional ones too. Landour gets very cold during the peak winter months with the minimum temperature reaching minus degrees some days. If you're the one who can't tolerate low temperatures, worry not as every room comes with a personal heater, 24x7 hot water and comforters made of Yak wool to protect you from the freezing climate.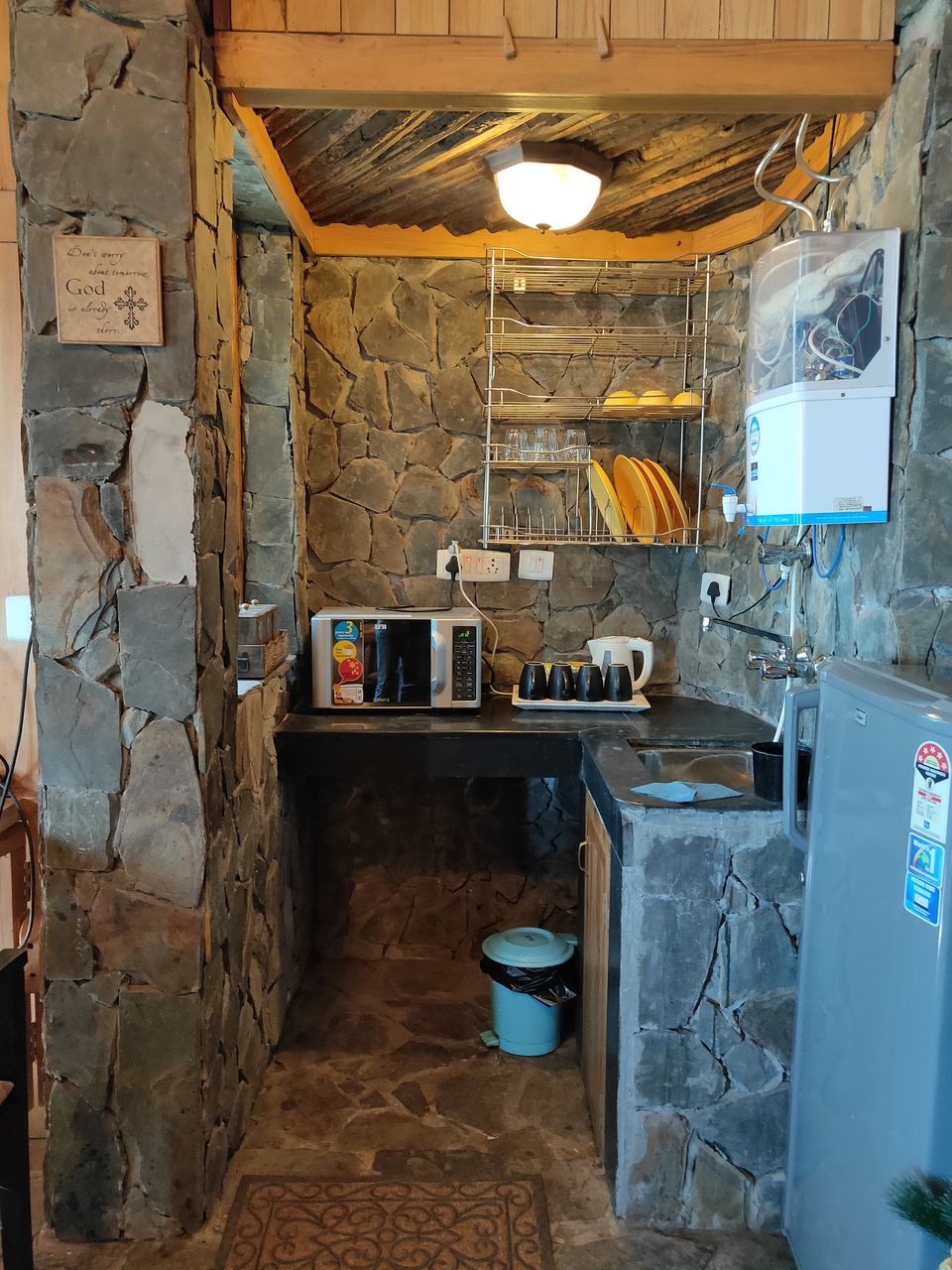 Go-green initiatives
The people at Bethany are environment friendly just like me. I am very particular about sustainable tourism and always try to be as responsible as I can while travelling. If you're someone who brings your plastic waste back to the city or walk the extra mile to reduce the carbon footprint; La Villa Bethany and Landour should be in your travel list.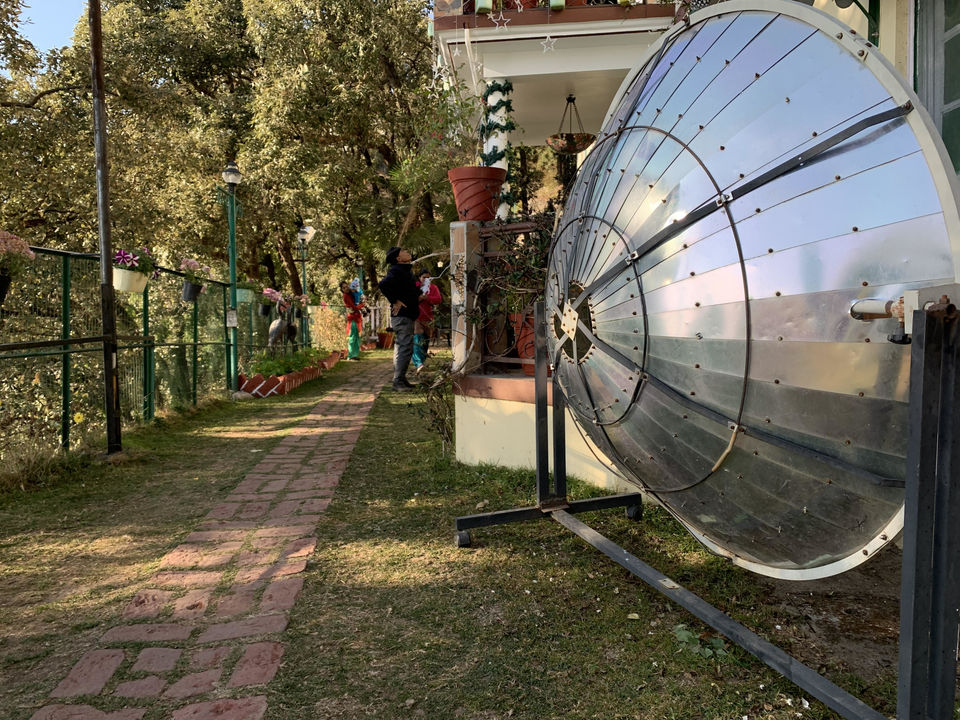 LVB is committed to providing sustainable and responsible tourism by being self-reliant for energy and water needs with solar power and rain-water harvesting. They are also encouraging the local NGOs of Uttarakhand by procuring toiletries, blankets, day covers and carpets from them.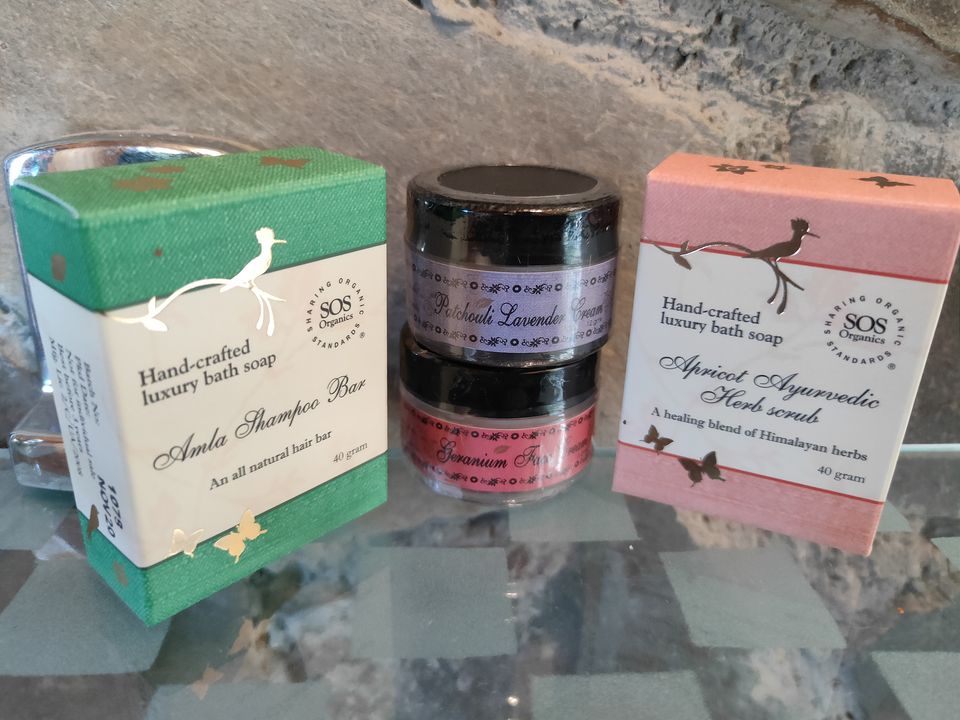 About the host
The property is owned and managed by a super sweet and hospitable couple - Sunita and Amarjeet. They both are bliss to have a chat with and never misses to make you feel the warmth of the home. This magical duo is committed to providing the best experience that no other BnB can ever deliver.
Pro-tip
There aren't many stay options to stay in Landour, so you might find this place slightly heavy on your pocket. But, if you happen to stay with Sunita and Amarjeet, you will not be willing to leave this cute cottage soon.
How to book?
You can reach out to Sunita - +91 98371 76156 or visit www.lavillabethany.com