This cold and calm breeze dramatically jostles me to the wave of flashbacks. And now I am encircled with millions of flash flood in my porch with a cup of tea and wonder if time freezes right here with this elixir of peace. I never thought of assembling the echo of my memory anywhere, but this time I am calling my mind to gather all in the right place. The aura is giving me a great glimpse of hills, so I am going to delineate the beauty of the small hill station and my journey to that place. It was my third trip to this beautiful city of Uttarakhand - " Nainital ".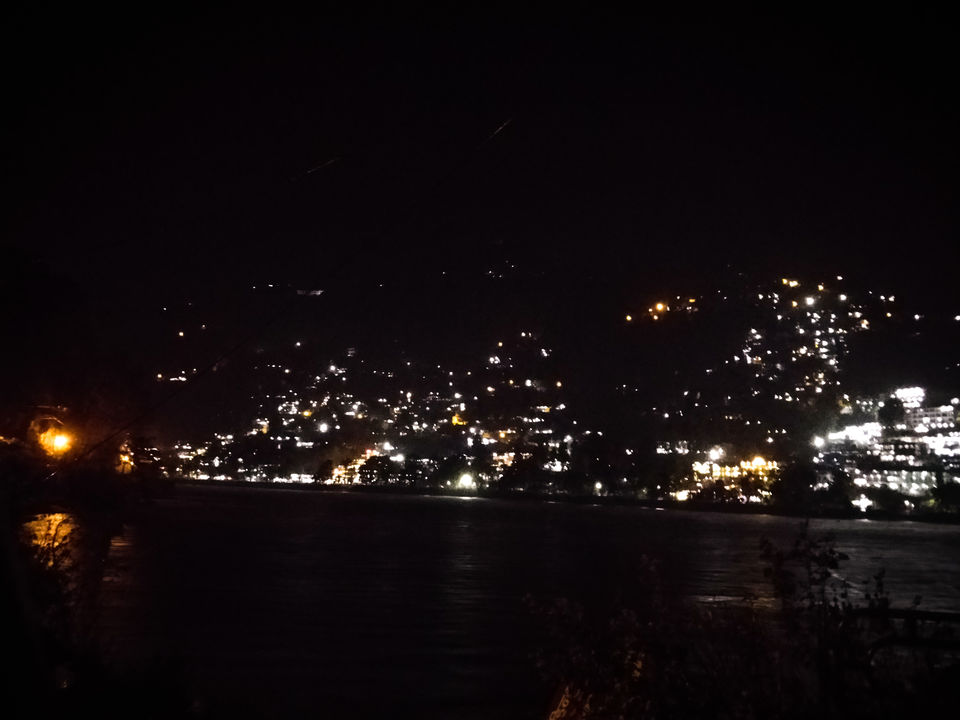 It was the month of April, and being in U.P, this is very unusual to endure this flagrant cold climate. It was 8 in the morn when we received a call from my friend; he urged us to get prepared for a long drive to maggie stall on a highway. We were all dressed, but my cell phone is draining out, so I chose to grasp my charger if we arrive late by 3-4 hour roaming nearby the city.
We were all 5, and the disks of the car were galloping with the pace of the wind. It was a weekend, and we didn't want to get back that early, now all of us started seeking nearby destination so that we can relish and come back in the dusk. We had several options like Ayodhya, Agra, Katarina ghat; suddenly, one of them proposed with Nainital. It was all yes, and our intention is full of excitement for hills. Finally, we decided Nainital. We didn't return home for any bag pack, our love for hills was so crazy that we connected GPS there itself and zoomed according to it with just two mobile chargers (thank god I kept it).
After 4 hours, we paused at a Dhaba near Bareilly, and it was three noon. We had our lunch beneath a tree. We are so glad we find that place. The place also had that restaurant conformity without ac, and there was a massive garden outside with several benches arranged in the uneven mud flooring. Two Jhoolas were even dangling from above the tree, and it was so cool. And on the other side, there was a lovely treehouse. So yes it was a beautiful place to have lunch. We ordered plain rice, Tawa roti, mix veg and fry dal. Food was also light and right for further journey.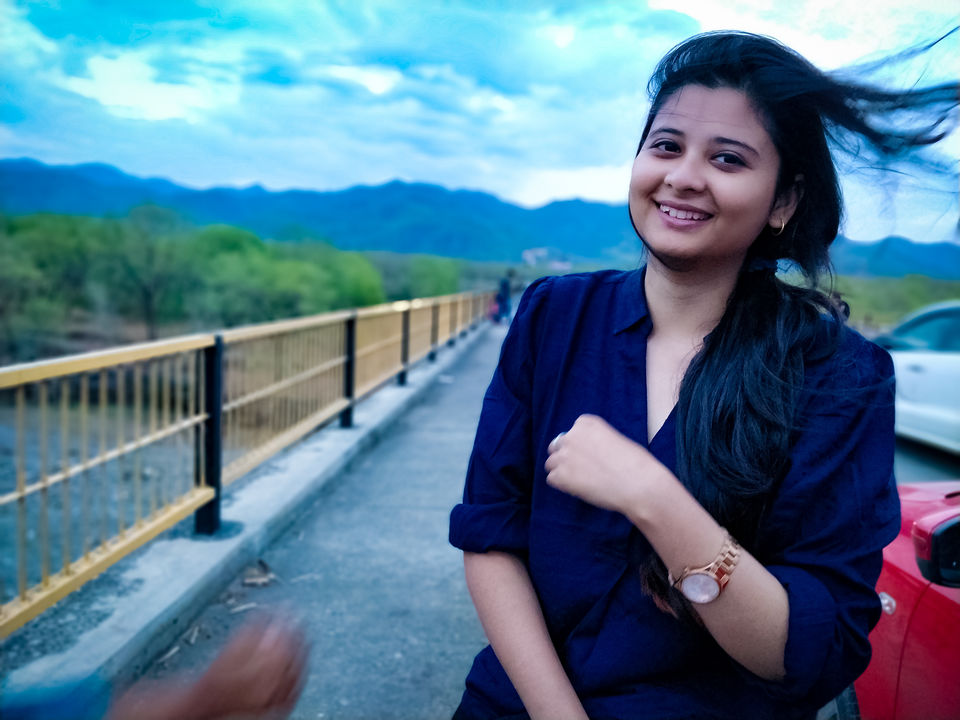 Mountains, its verdant greenery and the blue firmament are now clearly evident to us. There is a narrow bridge after Haldwani where we stepped out and clicked some photographs.
After all that photoshoot we again hopped into the car and headed towards Nainital. We reached late at night; It was all gloomy. We parked the car in the mall road and moved out to enjoy the twilight of this beautiful city.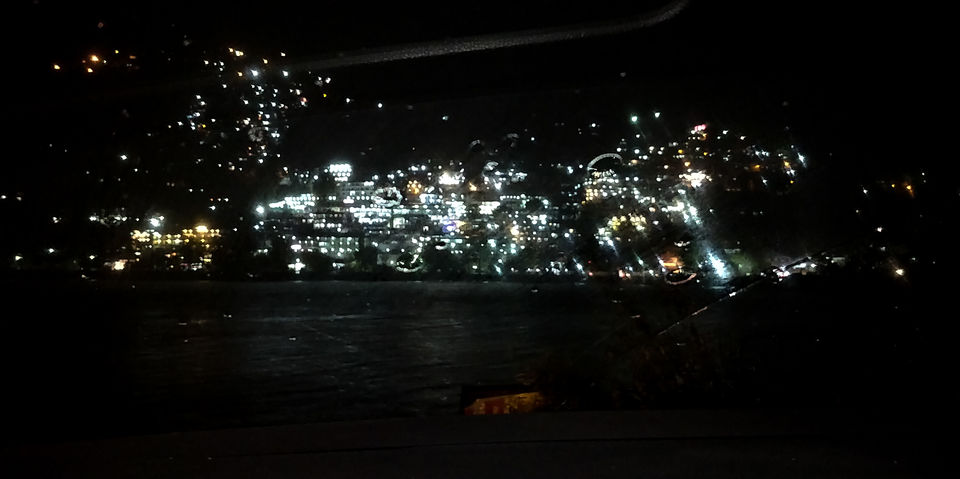 We explored various stores in the mall road, wandered by the side of Naini jheel with the never-ending conversation of ours. The weather was so aloof, and we didn't have any warm attire with us, so we chose to have some coffee at CCD, which was just in front of us on the 1st floor. We took the phone charger and ordered five cappuccino from CCD and bought some momos and maggie from the shop downstairs. It was all empty just 5 of us and the staffs over there. We asked them at what time they are going to close the cafe; they said it would be open all night and it was great for us because we didn't book any hotel to tarry in, We sat on a small patio that the cafe has and captured the beautiful view of Nainital from there. The sky was deep black, the lake was so serene and girded by twinkling lights that were appearing from the dwellings on the mountains. The view was so mesmerizing, and the chilly weather is making it even more astounding. We spent the full night thereby playing cards, chattering and ended up in a deep sleep there in CCD it's self.
Next day we wake up to desalinate up and back in the car. It was my third visit to Nainital, and everything was pretty familiar to us, so we decided not to dissipate any more time here and chose to explore some other nearby places. We started hunting for the most imminent location in google and decided to go to Naukuchiya Tal, and that was just 24kms from Nainital and merely took 1 hour to reach.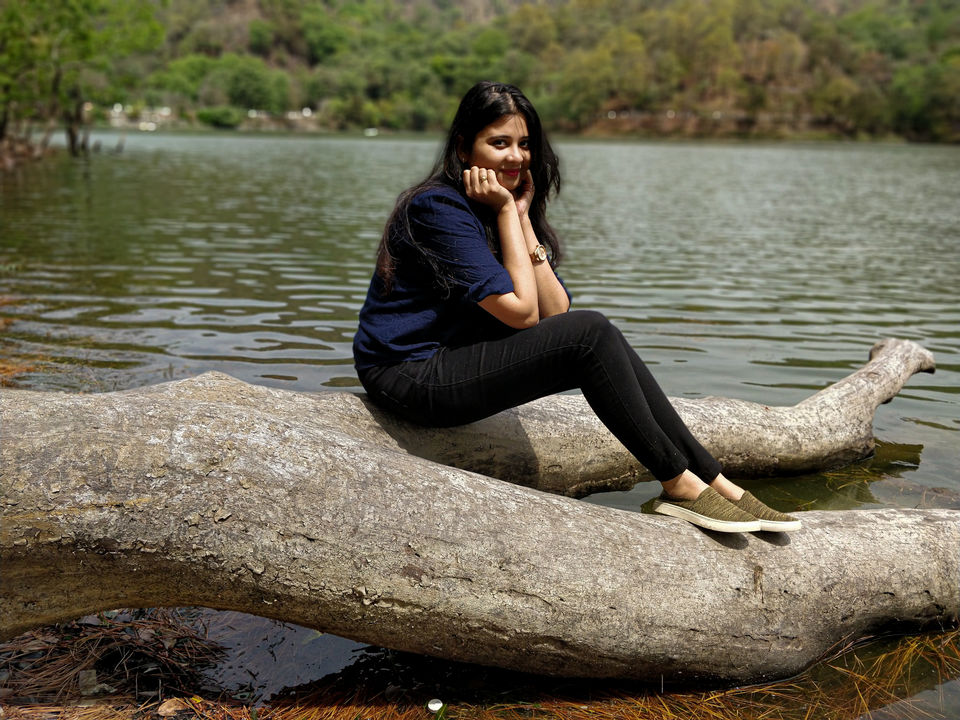 We arrived near the creek, which was the centre point of Naukuchiya Taal. The place was somehow alike to Nainital because of the lake, but the picturesque view was different, a beautiful lake enclosed by ranges from all around. The area far away from hustle bustle like Nainital. You can see very few people around. There were small food stalls near the lake where we had our lunch rajma rice and snapped a lot of pictures explored the whole sphere and decided to return.
But the journey didn't end here. A friend got a call from a relative, and he suggested the place Mukteshwar.
This place was beautiful, serene and unscathed. It was way attractive then I presumed. It was a few hours of road voyages from Nainital, and I was so determined that to come to this place again for a few days.
We have clicked a few pictures and returned. Let me share those picture here.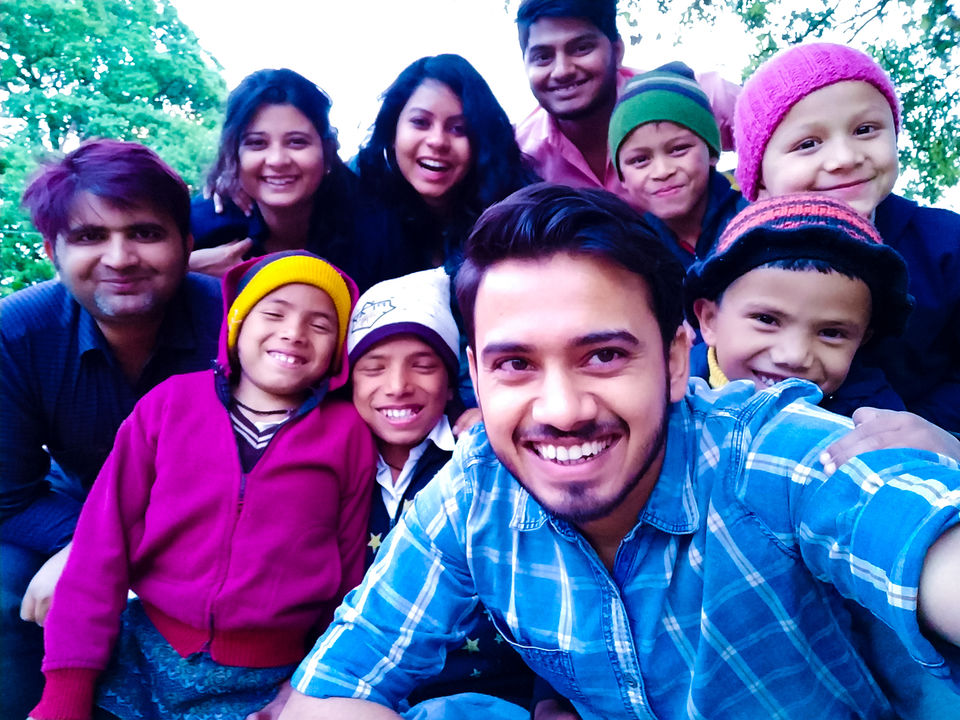 THOSE SMILING FACES :)

PANORAMA VIEW, WE HAD MAGGIE WHILE RETURNING BACK.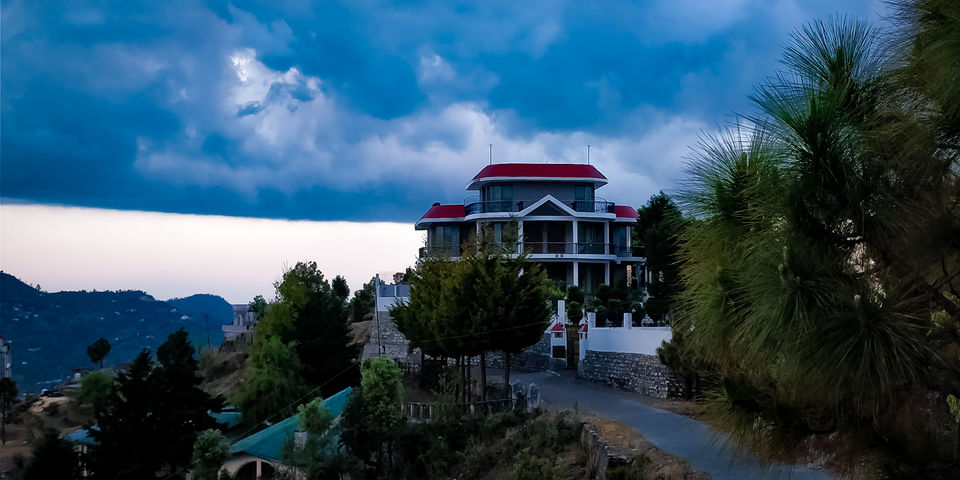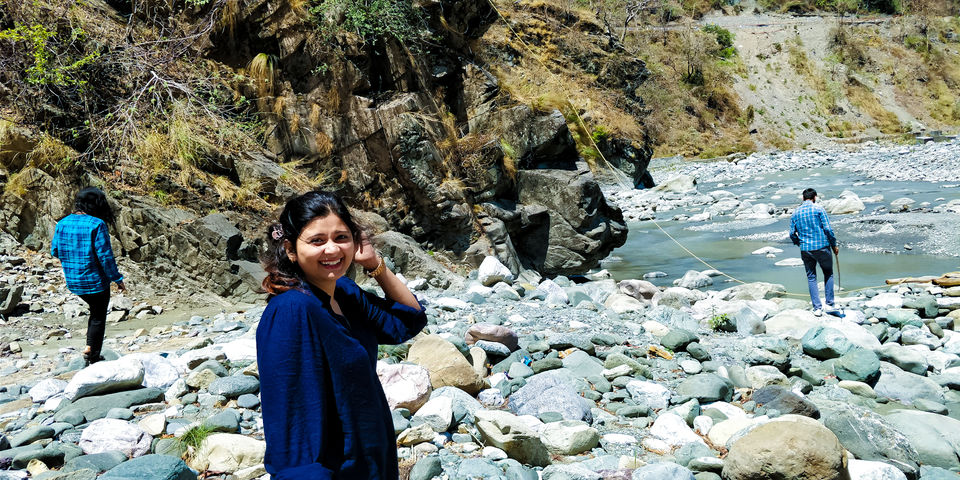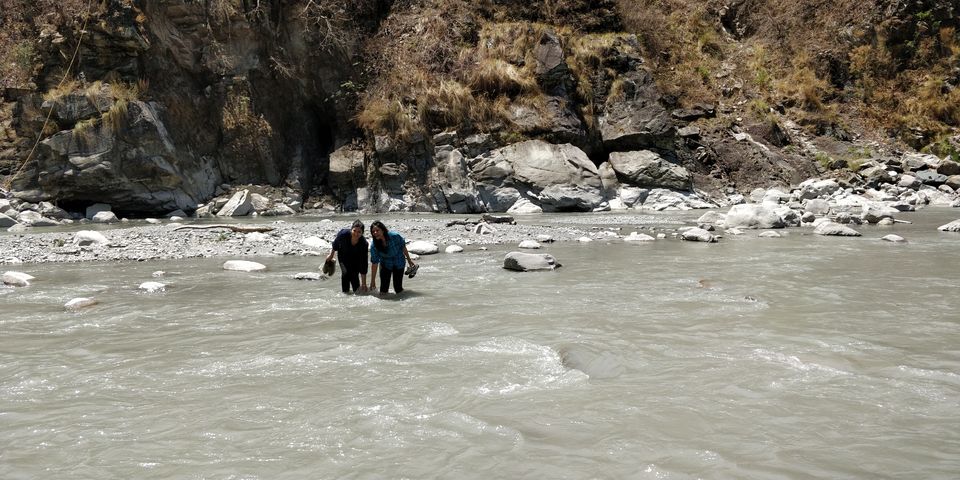 AND HERE THE TRIP ENDS.