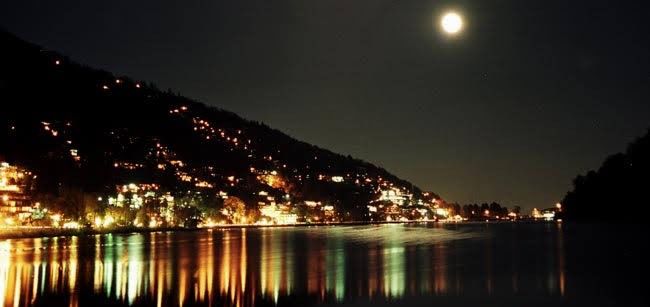 It's always more to the mountains than what meets the eyes.
This adage fits perfectly to the shining mountain jewel in Uttrakhand known as Nainital. Whenever the word Nainital hits to your mind I'm sure you draw a mesmerizing scene of a beautiful lake and a street full of tourists and local shopkeepers and yes of course the hotels all-round the city but the other thought that may pops up down the nostalgic down trip is only the lake and serene mountains enveloping a small town.
Well I would like to bring something more to this city by this piece of writing. But let me take you to the backdrop of how I found myself in the middle of this city.
THE STORY BEGINS…..
Well if your family knows somehow that you are an avid traveller and love being in journey-mode than they always ask you to take them also to somewhere and make them experience that what you feel and I am no different to it.
Cutting short the story, me and my family have decided to go on a trip to the majestic city Nainital and the nearby gems.So we have finalized to take a trip to Nainital- the lake city of Utrrakhnad.
Well I am person that loves morning drive and so is my family (I guess) and you also not to face wrath of quirky horns, the traffic and a lot other stuff so I pursued my family to leave at right 5'o clock sharp in the morning and guess what?!! they also enjoyed the morning ride with some soothing music and a pleasant breeze. Nainital is about 160kms from my hometown in Uttar Pradesh and it took us 3 hours to reach there.
After kaladungi the slopy road starts and you can feel the difference of the air, the whole environment changes smoothly and you will gradually start to feel the magic of mountains as they welcome you with open arms and embrace your arrival with heart soothing breeze.
You will definitely find the small small Maggie points or cafés on the way as any other hill stations do so I am not covering that part and I will take you straight to the city Nainital.
After a journey of nearly 3.5 hours we were in the heart of Nainital just standing beside the naini lake.It was pleasant site to be in - the lakes seem to be much more beautiful and alive in the morning than any other time of the day. after having a cup of tea on the mall road we quickly check in to my friend's house and freshen-up. Yeah you feel the cold in the local homes and a feeling that you also belong to the place that's bring a little peaceful smile to your face and just for this smile I travel.
Its already 10'oclock and after having the breakfast we jump into the city and as it is a part of our culture in India everything starts with a pooja (worship) and when you  are in nainital you must bow down to the Naina goddess. We reached the temple which is on one side of the lake and offered our prayers to the goddess and which brings me to the other part of the same end of the lake –
the Bhotia bazaar(market). The market is just adjacent to the temple where you can find shops for the artefacts, scented candles or food. But the one shop I found really interesting was the Wangdi arts where you find a lots of Tibetan mythological stuffs and they also look really good. You can even find a local theatre near the temple named Capitol cinema.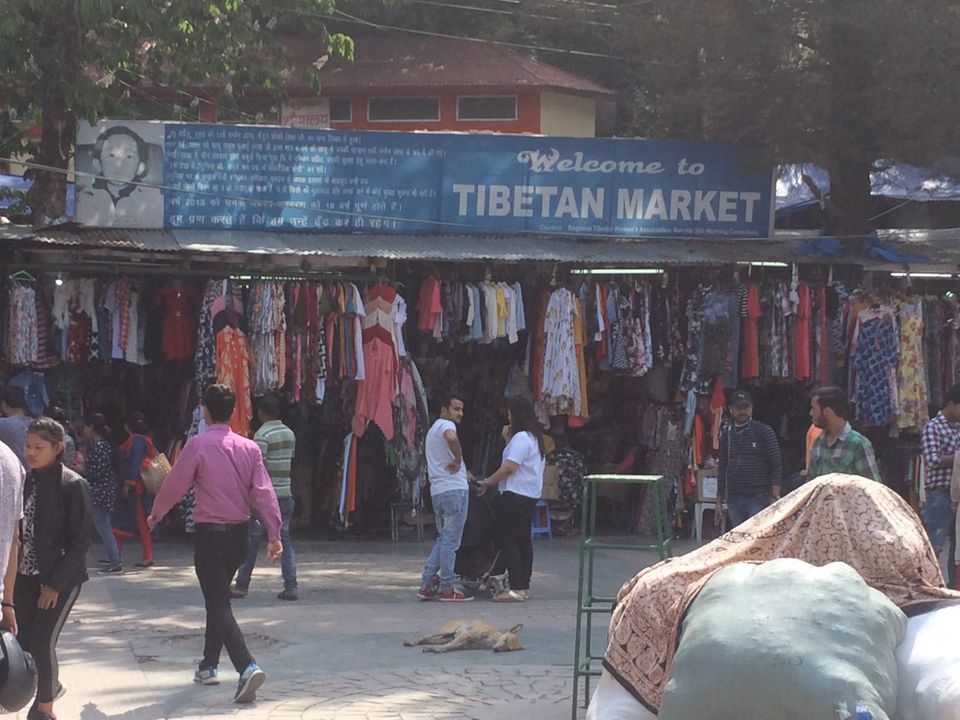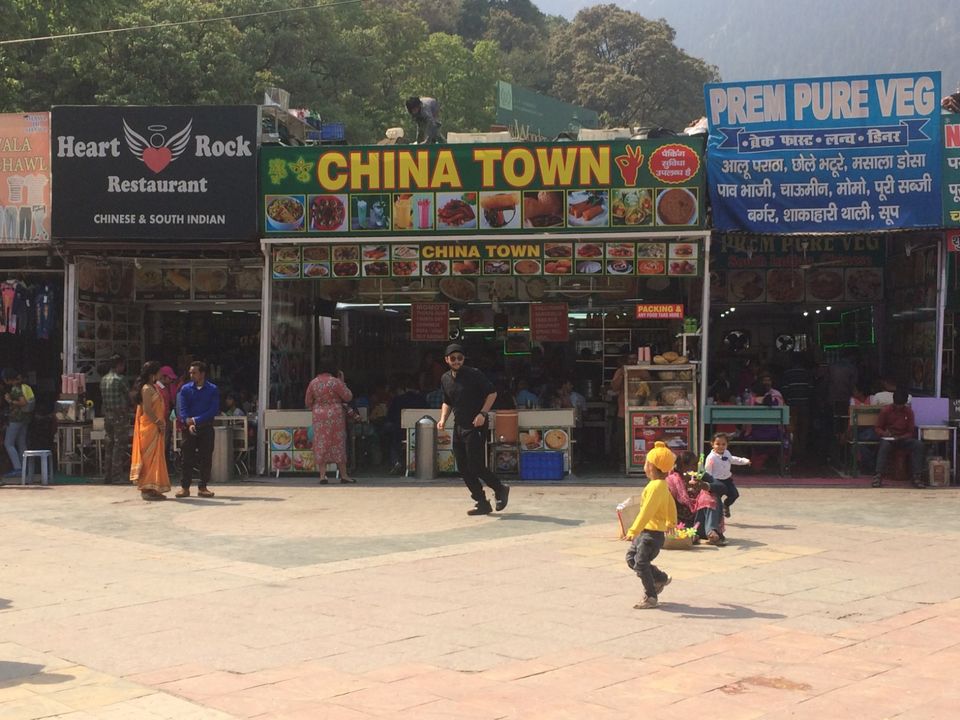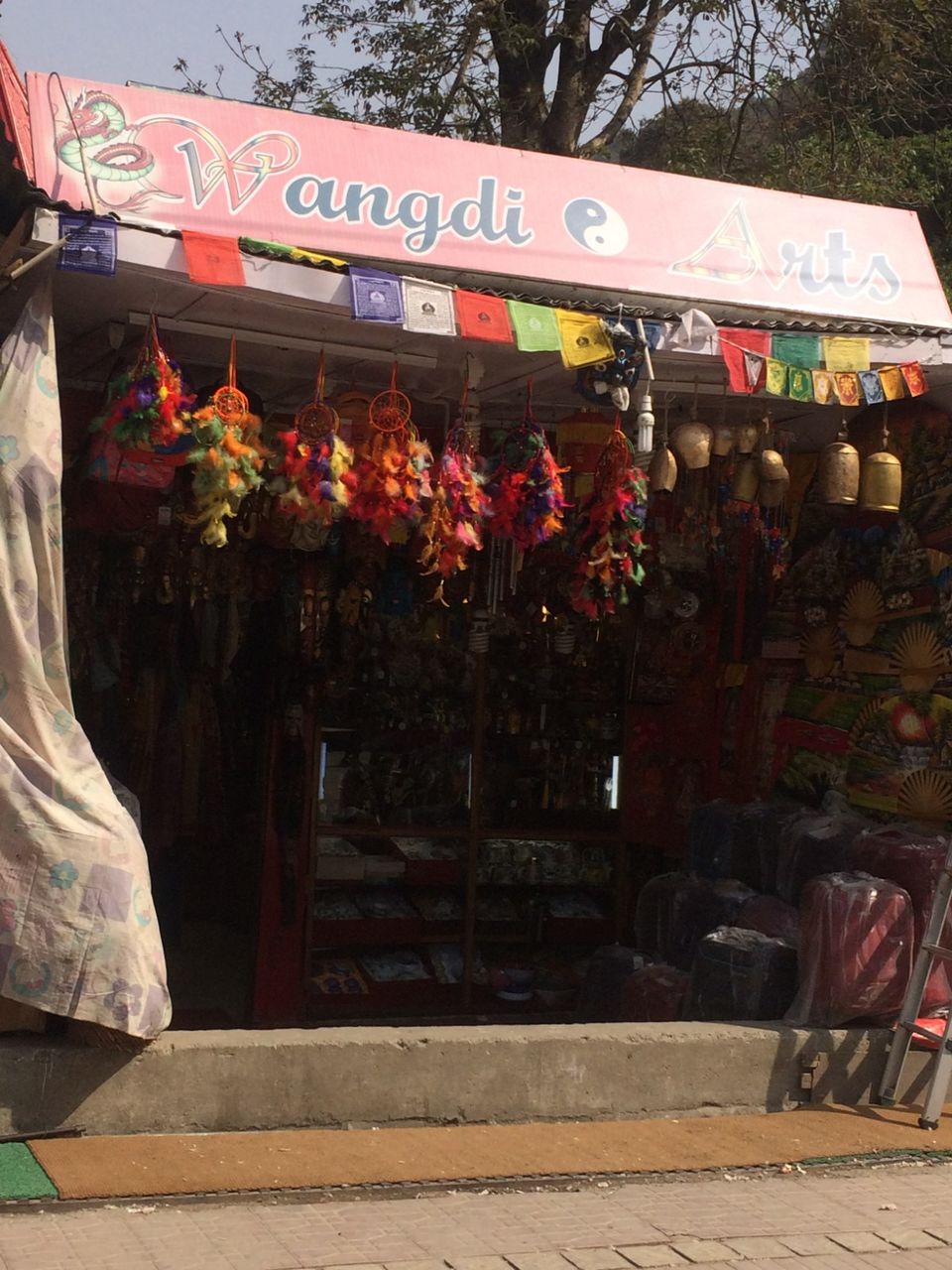 After taking blessings from the goddess, we just enter one of the oldest restaurant in Nainital –the embassy restaurant. The food was as awesome as it can be. They have an everyday special menu with a little touch of mountain recipes and we go for that menu and we were not regretting about it.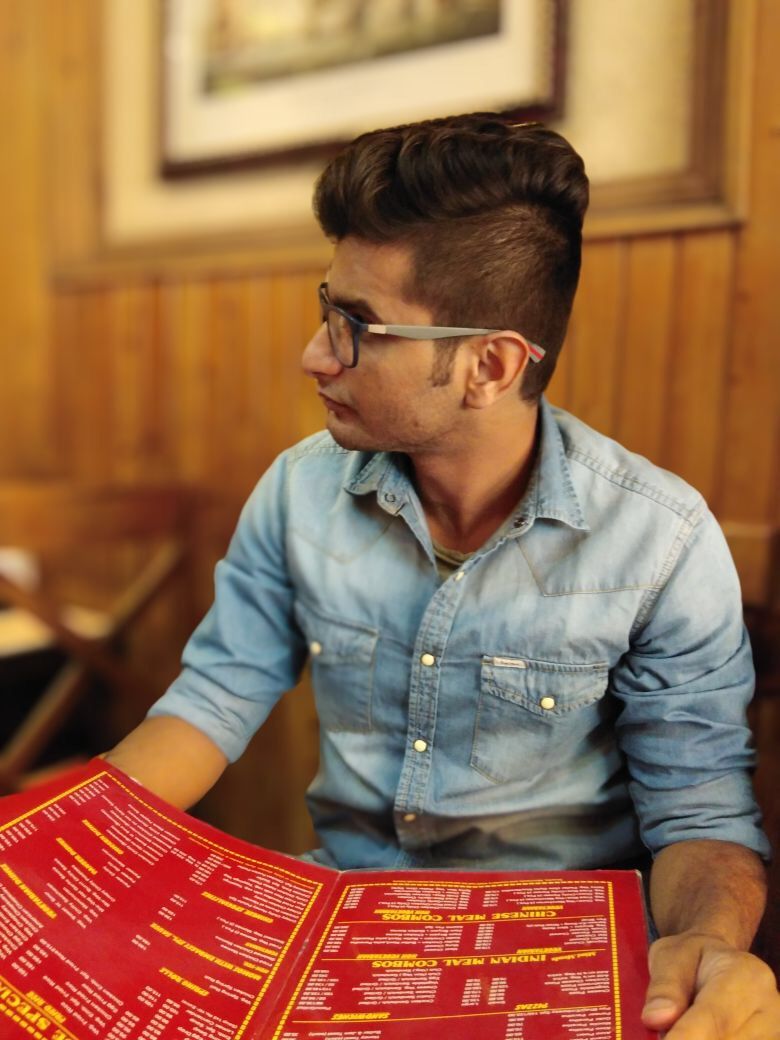 After bringing peace to our tummy, we were enjoying our coffee and planning what to do next. We make the plan of visiting the snow point and besides that we can also enjoy the ropeway along it.
One of the best scenic beauty you can find in Nainital, Snow View offers spectacular views of the Naina Devi Peak. It provides amazing and picturesque views of the snow-capped Himalayas. It is one of the most visited places by tourists for watching majestic Himalayas. Though it's connected by a well-built road but why walk when you can fly and I really insist you people to opt for this short ride, it is just icing on the cake. We spent decent time at this point, what else you desire the mighty Himalayas are in front of your sights and your family besides it.
Pals have you ever noticed what is the worst case scenario you can witness while travelling …. the moment you find that one of your travel partner is facing a feeling of nausea which may eventually led you to leave the beautiful places in some quick time. As I have mentioned the time constraint factor with us we rushed back to the city to find a medical shop for my sister and decided to ditch our further plans and hit the road back to home in early morning after resting for the night. My sister decides to go home and rest for the evening and we decided to go for a small city break.
After having brunch at a café and spending some time there, watching the silent and peaceful lake. we decided to go for a boating session and it comes within anyone's budget (210 rupees –full round) , it's a really nice and pleasant experience to have. You can feel the cold water of the lake and the peace it offers. After that we decided to have a walk via the mall road to the church. You can also find shops that offers bike for rental service with affordable pricing . The administration closes the entry for any kind of vehicle in the evening time and this is the best part of the whole trip. you can roam like a free soul on the road without getting disturbed by the engine sounds and the irritating sounds of horns. The mall road bring everything you wish for in a shopping street. From dominos to a local restaurant or from a porsh shop for high end shopping to a local shopping point. you can find enough local and decent restaurant and also high end restaurant at mall road. And just for a change go shop for the wooden artefacts or some scented candles (they may come in your budget you never know). Summing up the scene it's is one of the beautiful mall road I have ever been…. Perfect lightning perfect lakeside view and perfect offerings from the locals.
The clock hour comes to 9.3o pm and we decided to say good bye to this marvellous place to have sleep and leave early for home …. But you don't worry I will give enough other things to go for if you are in Nainital.
Tiffin top-picnic spot in Nainital, you can find a 360-degree view of the city.
Bhimtal-22 kms. From the city, have a bigger lake than Nainital and even have an island –an exquisite gem in the middle of a lake.
Naukuchiya Tal- approx. 26 kms from the city and lake consists of 9 edges hence called naukuchiya. Lake is full of lotus and surrounded by forest a must visit for everyone.
Kainchi Dham temple-17 kms. From the city on Nainital-almora road, religious points for many devotees.
I hope this piece of writing will give some sort of pleasent feelings during this lockdown and please feel free to comment and give suggestions.
Until then keep travelling and be safe .