One day, while going to office through crowded metro, I was scrolling down through my Facebook feeds. While doing so, I came across one of my friends status stating 'travelling to Kanatal'. I stopped there. I had never heard this name before. So I decided to know more about it. While searching about it, I came to known, the place is famous for sightseeing, nature walks, campaign and what not. Seeing Delhi's scorching heat, humid temperature, noisy streets I decided to visit this hill station & I guess, it was the perfect summer destination to rejuvenate.
It was mid June, a perfect time to visit to Kanatal, a small village in the state of Uttarakhand. The picturesque suburb of Mussoorie, Kanatal is 38 km away from Mussoorie. Though not many people know about it, but it's picture perfect beauty, heavenly scenery, luxuriant vegetation, and bountiful adventure activities will definitely force you to visit the place at least once.
And if you think, nature is the only factor why you should visit this place, then you are wrong. Besides stunning natural beauty, there are other interesting things which Kanatal offers its tourists.
So, do visit Kanatal and try these must try activities:
Experience 360 view of snow clad hills from Surkanda Devi Temple
Experience the mesmerizing view from Surkanda Devi Temple, perched at an altitude of 2700 meters.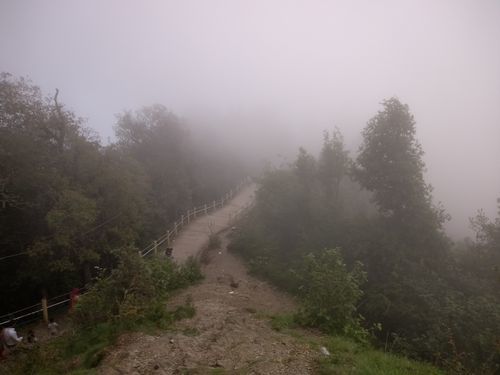 Dedicated to Goddess Surkanda, the temple is situated 5 km away from the city centre. To experience the 360 view, you have to trek for around 2 km, and trust me it's worth it.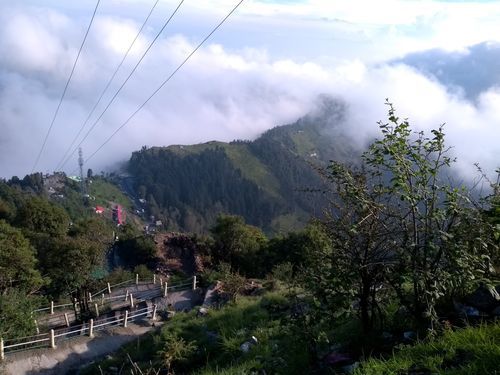 Valley Crossing & Zip Lining will add some thrill to your trip
If you are fond of adventures, then you should definitely try this out and even if you are not, then also, do experience this thrill. Kanatal's beauty makes valley crossing more exciting thing to do.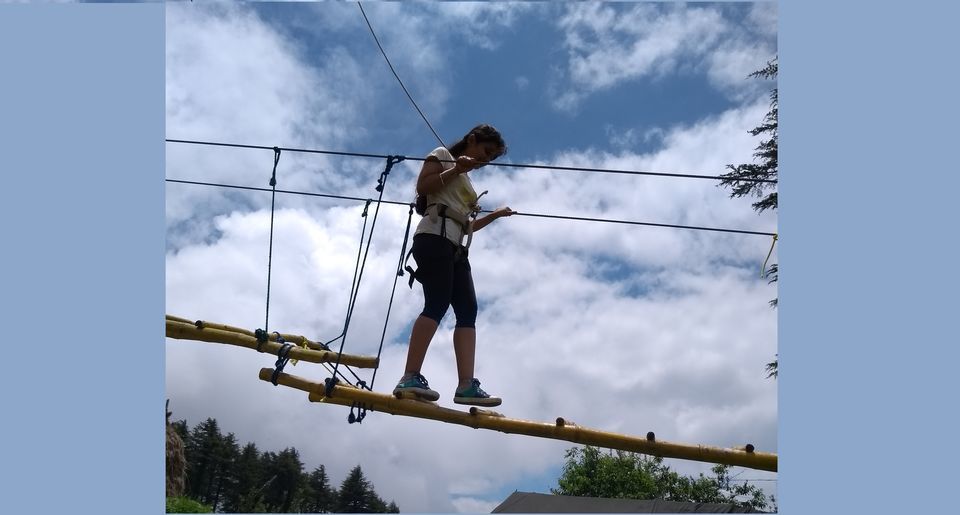 It's one of the popular tourist attraction which require lot of patience and physical fitness. But you don't need to care about the mishap as all the activities are performed under the professional guidance.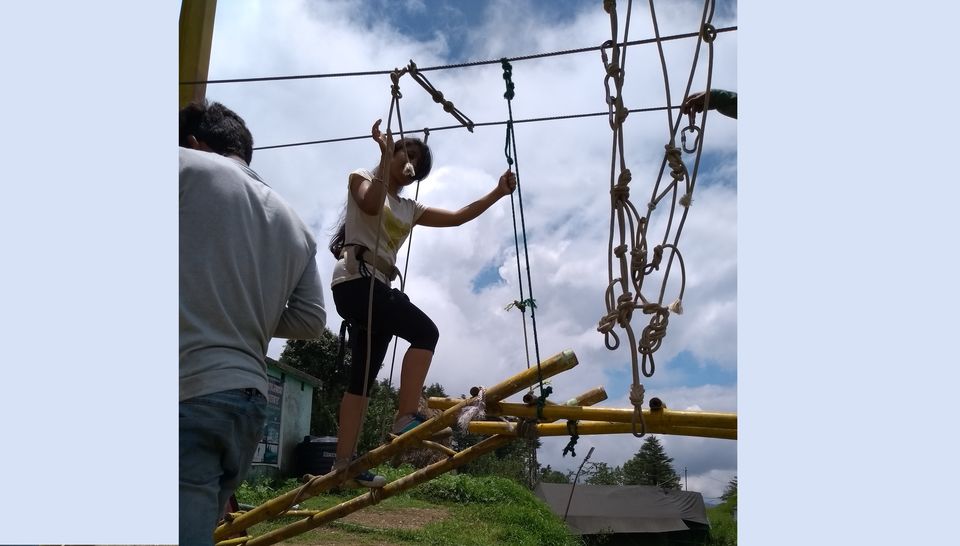 You know what the best part is, you just need to shell 300 Rs to perform this activity
Cost for Valley Crossing and Zip Lining- Rs 300 per person
Don't Forget to do Rock Climbing & Rappelling
The rocky huge hills of Kanatal are the perfect destination for rock climbing and rappelling. If you are going with group of people then these activities will be a great fun.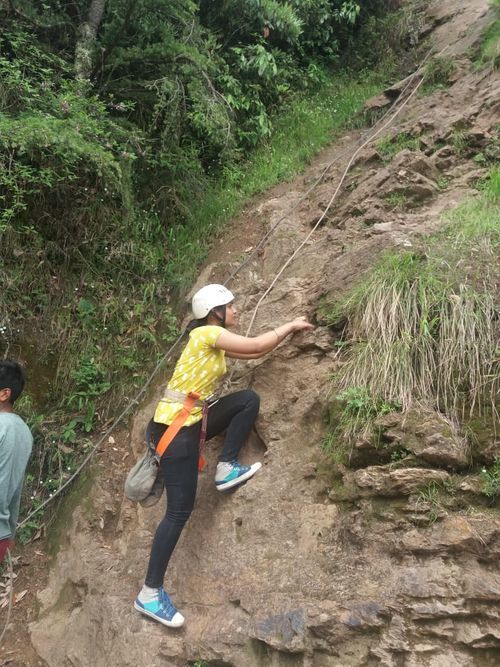 Don't miss this adventure as it will be lifetime experience for you to cherish.
Cost for Rock Climbing & Rappelling- Rs 100 per person
So, those people who are looking for break from their hectic daily schedule, want to get rid of Delhi's summers or looking for a holiday with solemn peace, then do take a trip to Kanatal.