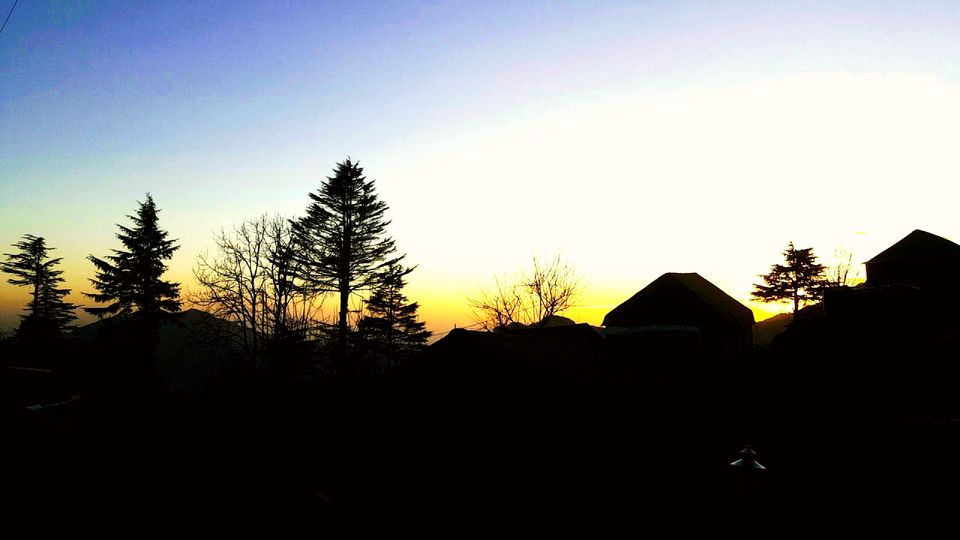 I find peace here,
A feeling of belongingness, a connection that I don't feel anywhere.
The mountain breeze seems to whisper in my ear,

"Trust me, it will only get better, don't worry my dear".
I smile and only smile as I find myself lost,

Gushing towards me are mixed feelings and a bundle full of thoughts.
I know I have not felt this before,

Happy I am and I was never more.....
Kanatal is a small village in Uttarakhand near Dhanaulti, perfect site for weekend camping. We went there in February last year.
We were a group of 9 so we hired a tempo traveller from Delhi and went on for a road trip.
Mountains are always refreshing wherever you go. I have not been to many places in Uttarakhand (apart from Mussorie and Haridwar), but I really liked this small village with less population density. It is best if you want to seclude yourself from the city noise for a day or two.
We stayed at Camp Carnival Kanatal. It is not like the conventional camps that you set up yourself. These are modern camps which also accommodate a small washroom inside.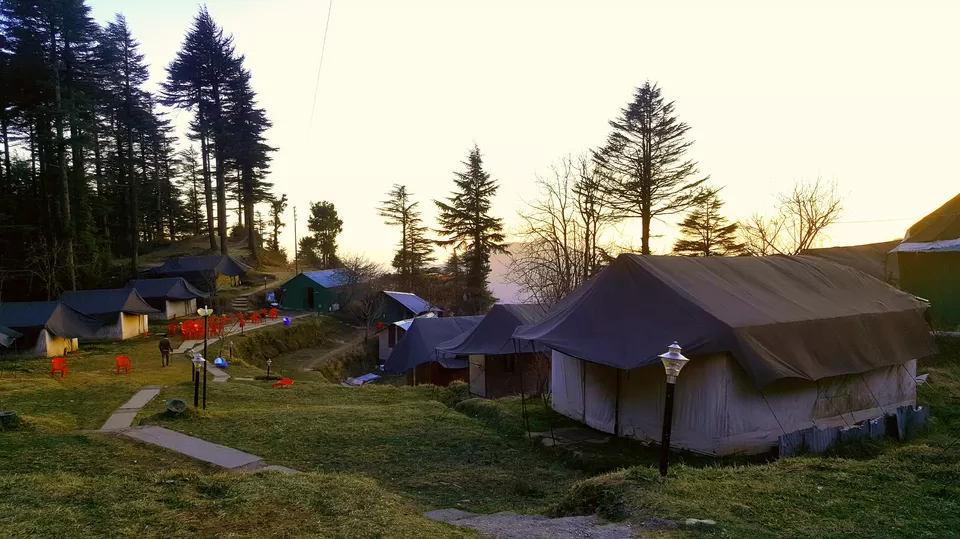 We left on friday and reached kanatal on saturday morning. We decided to chill on day 1 and go on for the activities that are arranged by the camp. The Camp organises adventurous fun activities like rappelling and rock climbing, zip lining, valley crossing at a very reasonable price. We had a gala time participating in all that was available and interacting with the localities.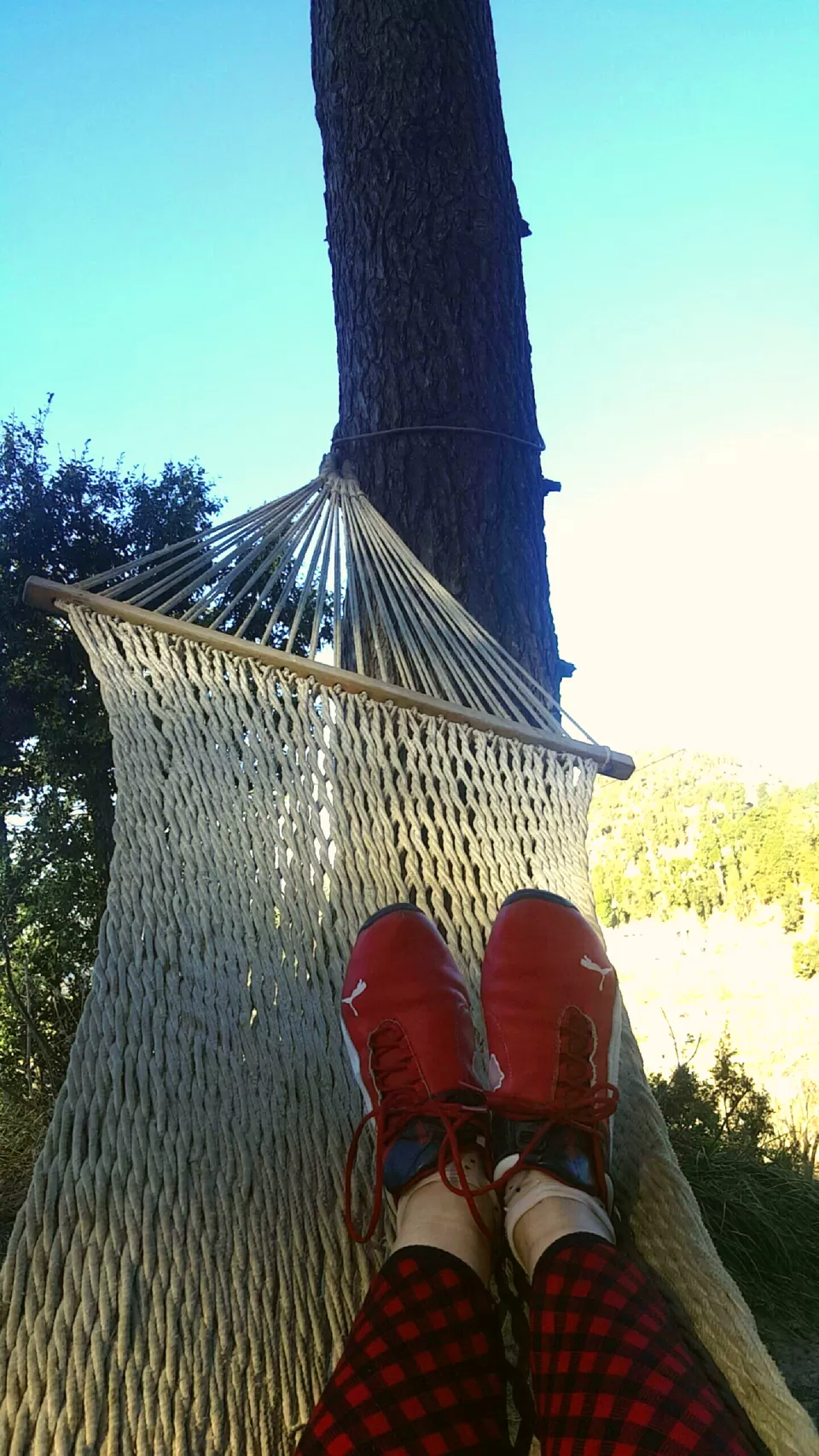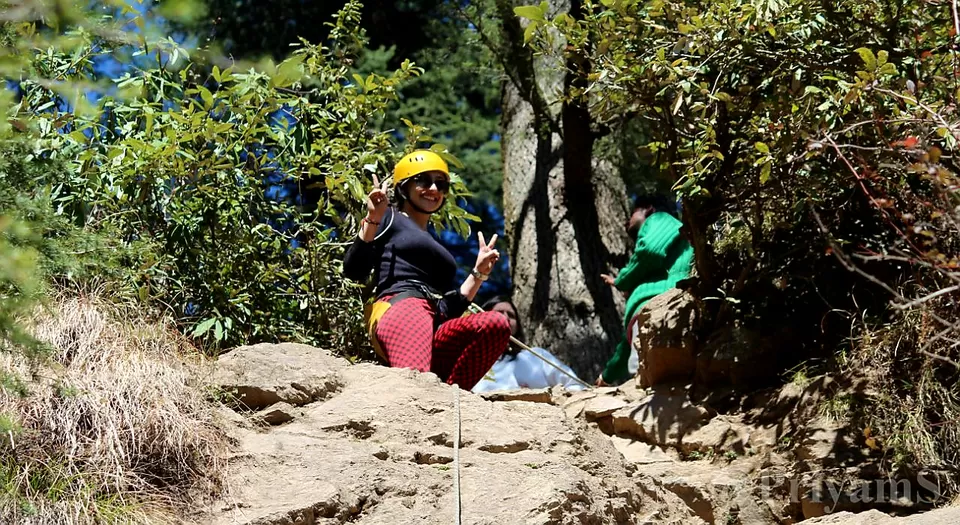 There are woods around kanatal which you can explore all by yourself. Strolling around the less travelled dusty roads, gazing at the giant mesmerising trees you will be amazed with all that is around you.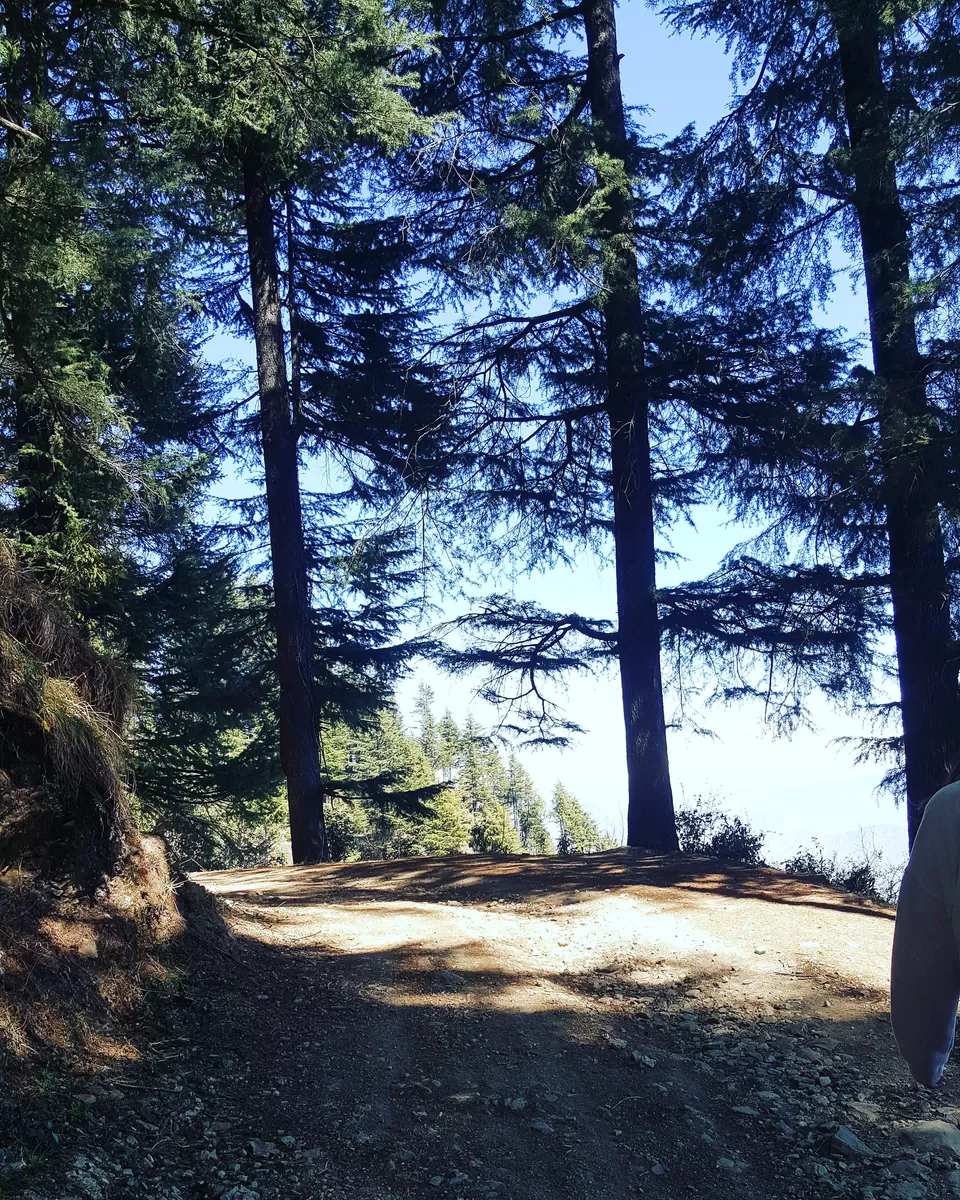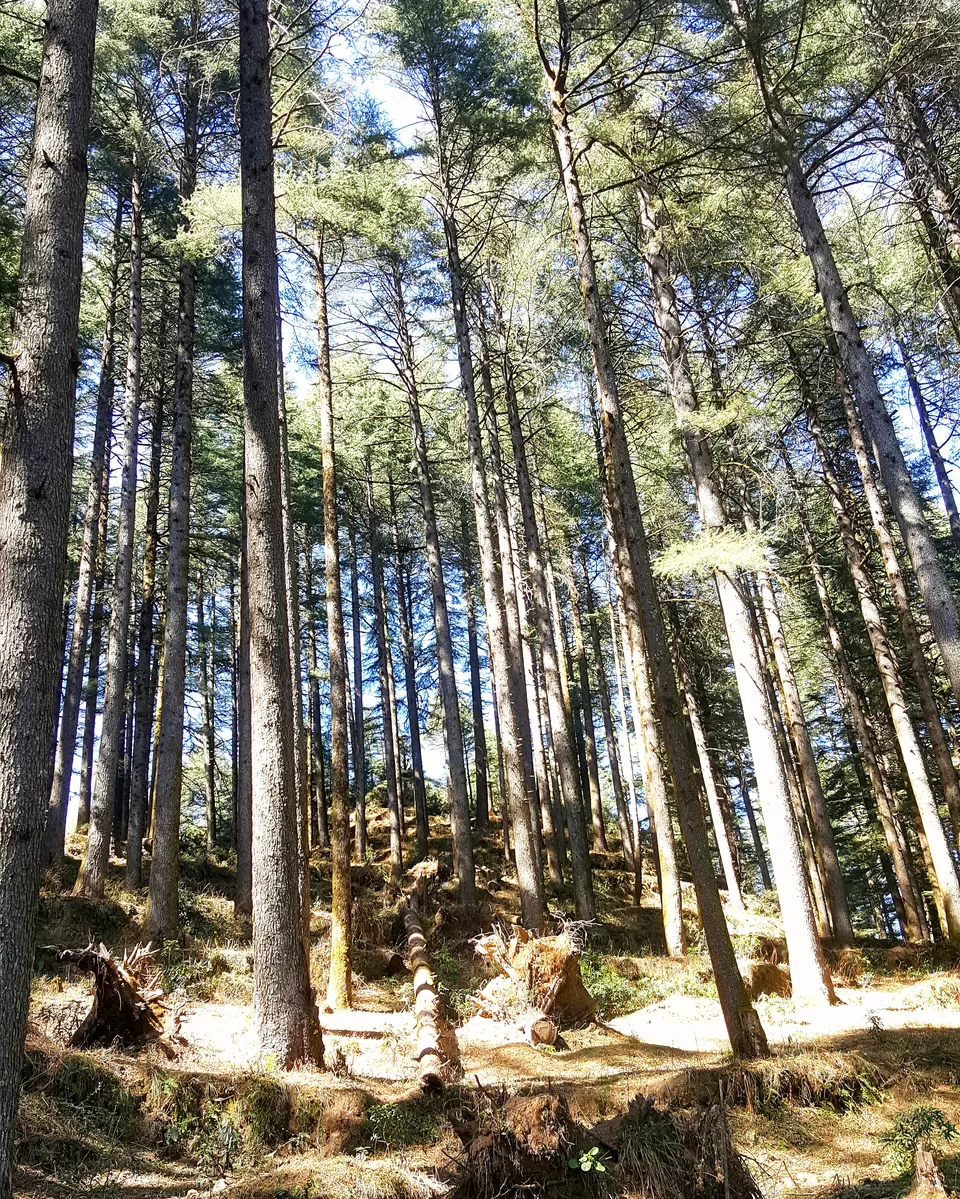 There is campfire in the night complimented with snacks, tea/coffee and acoustic music. Dozing off in a cosy tent will give you a sleep that you have not had from ages.
Surkanda Devi Trek:- Not more than 10 kms away from kanatal lies Surkanda devi temple. Situated at an altitude of 2700 meters, it is a 3 km trek from Kaddukhal, the place where vehicles are parked. You will find many pilgrims walking alongside you to reach atop to seek blessings of goddess Sati.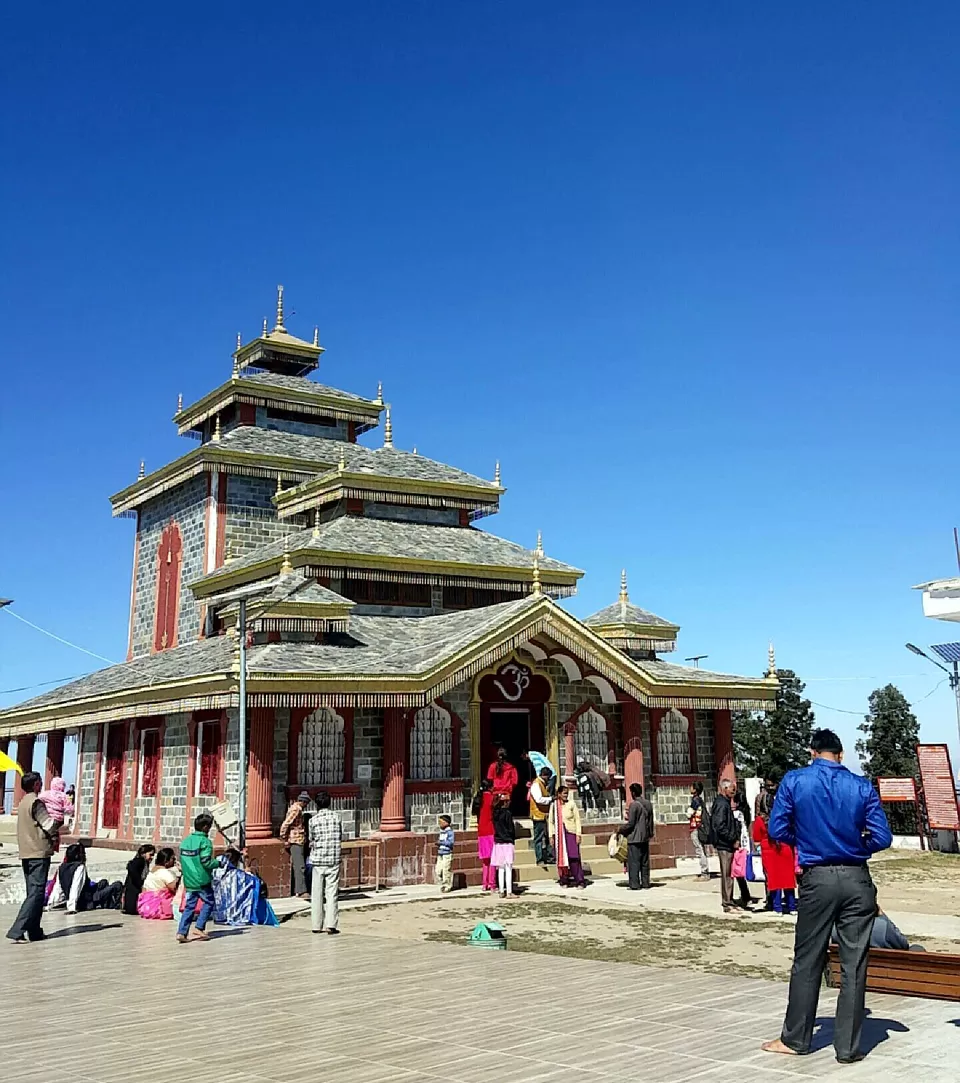 The scenic beauty of the place is an added advantage. The view from the top is worth giving some pain to your lazy city muscles. It is peaceful to sit and soak your body in the winter sun. There are some eating joints near the temple which serves masala Maggie and tea/coffee, the most desirable items if you are in mountains.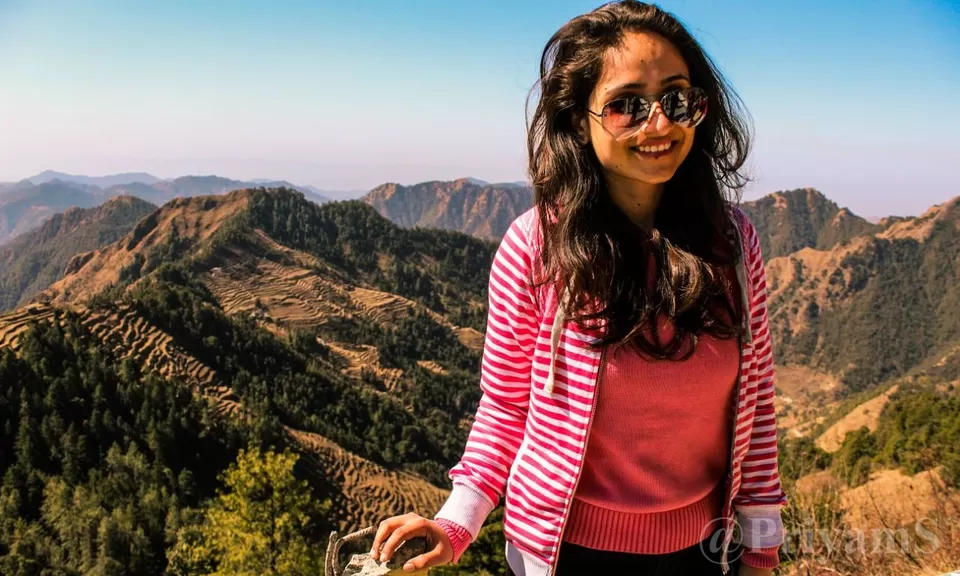 Tehri Dam:- The most attractive place near Kanatal is the humongous dam which is also the highest and largest dam in India. Green water spread across miles is a view to be rejoiced. You will realize how tiny you and your problems are compared to this beautiful creation.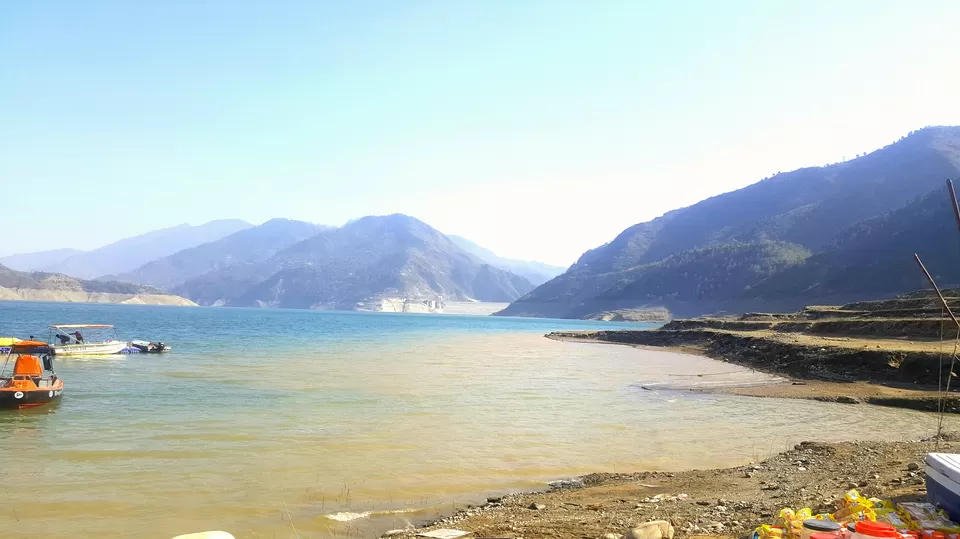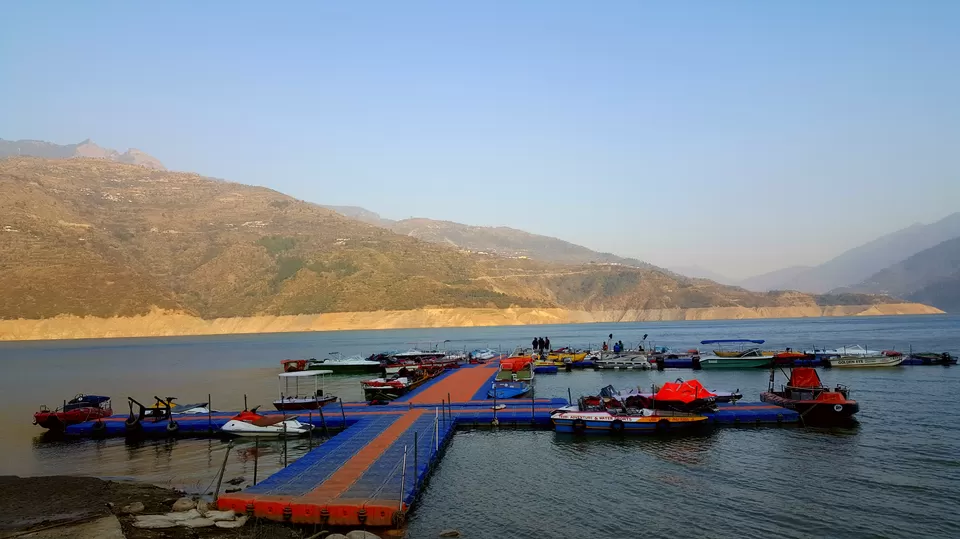 There are numerous adventure sports activities that take place in tehri waters. Apart from boating which is the obvious choice, there are many other options like Jet Ski, water Ski, Water zorbing, parasail, rafting.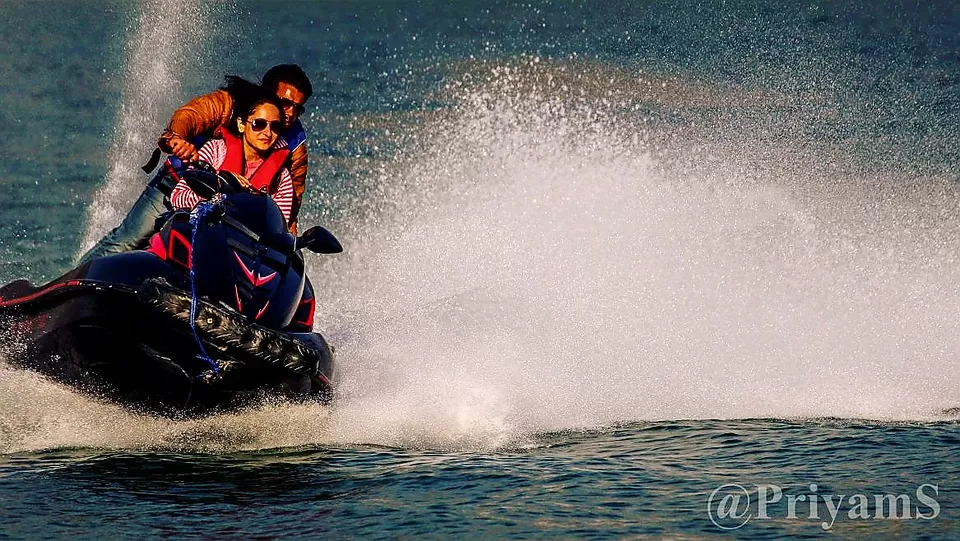 After spending the evening in Tehri dam, we left for Delhi. We decided to take a halt at Haridwar to have dinner. We touched the holy waters of Ganga at Har ki Pauri and walked towards the famous Hoshiyarpuri Dhaba to please our stomachs.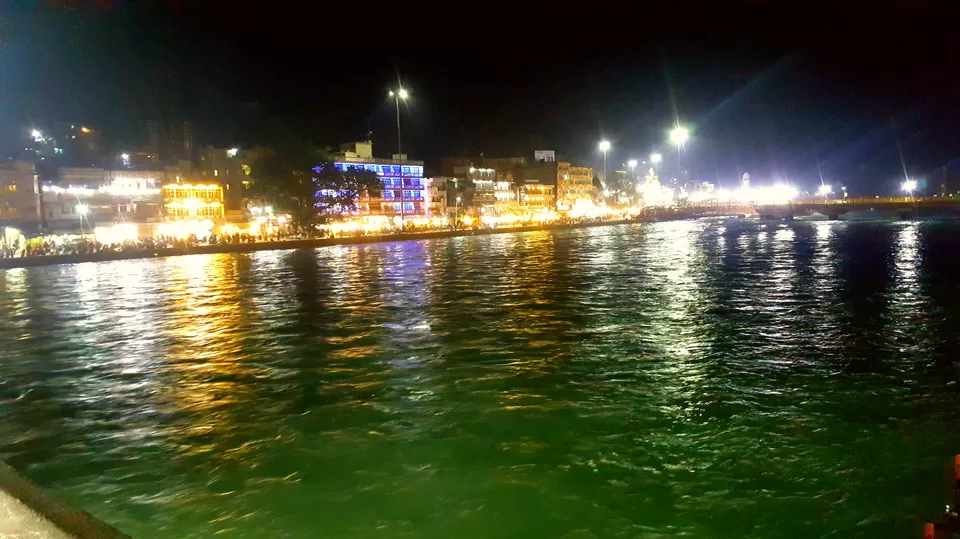 If you are at Hosiyarpuri, do try their lassi.
Next morning we reached back to Gurgaon and went ahead to our offices to resume the daily routine with a fresh mind and rejuvenated souls :)