Another year comes to an end, and we are entering in a new year. 2016 is a great year for me, in 2016 I have traveled a lot, and one of my childhood dream comes true in this year ie "to go for a bike trip on mountains". So we all are all set to welcome the 2017 with a great blast :)
I am planning a trip in the starting of 2017 to some place where I am very far from the hustle bustle of city, a place where I can just enjoy the nature and nothing else, and I don't want to go very far away like with in 350 KM from Delhi.
After doing a lot of search I finalize "Kanatal", which is a remote village in Uttarakhand.
Kanatal - A lost hamlet
A few decades ago their used to be a lake by the name of Kanatal now it dried up and hence the name Kanatal, literally meaning "one eyed lake" in Hindi. To make it memorable, the place was named Kanatal. The tiny hamlet of Kanatal is perched at an elevation of 8,500 feet above sea level on Mussoorie-Chamba road. Kanatal is a perfect winter destination as it snows here and is also an ideal place for camping. One of the popular tourist attractions, the Surkanda Devi temple is located only 10 km away from Kanatal.
Geography
Kanatal has an average elevation of about 8500 feet (2590 meters). The highest point is Surkunda Devi Temple, at a height of about 9,995 feet. There is scarcity of water; temperature in winters go freezing. The roads are blocked with snow — often crystallized and hard enough to skid vehicles thousands of meters down the valley.
Activities in Kanatal
. Hiking
. Ayurveda Spa
. Nature Walks
This time I am going with a group of 20 people's and we have a Tempo Traveler from Delhi to Kanatal and to return back. Yes, this time I prefer to go in a group because before when you are going in group trip, you get to know so many people s belonging to different geographic locations, they tell them about their culture, there places and many interesting things :)
We had reached at 10:00 PM on our meeting point ie Anand Vihar, from where we got the bus. Its weekend and there is so much rush in Delhi so our bus arrived 1 hour late and we are all set to leave Delhi border at 11:00 PM. All the other group members are from Delhi NCR and after a small introduction to each other we are moving forward to Rishikesh, with a loud music and a lot of chit-chat in the bus.
At 05:30 AM we reached Hardwar, the scene of Har ki Pauri ghat and Mansa Devi is so beautiful and it makes me think like: Why I am going anywhere leaving such a beautiful place :P
We move further and reach Rishikesh, from there we have to go up to Chamba and then Kanatal. Our first halt was at Chamba, where we had our breakfast and two rounds of tea to stay active in so chilling weather. After that we move forward to Kanatal.
At Kanatal we have already book camps for staying, they provides food, bonfire, tracking, rock climbing kind of activity included in their package. We reached "Kanatal Orchid" around 11:00 AM, dump our bags in the camp and started capturing the nature beauty in our eyes as well as in our cameras :)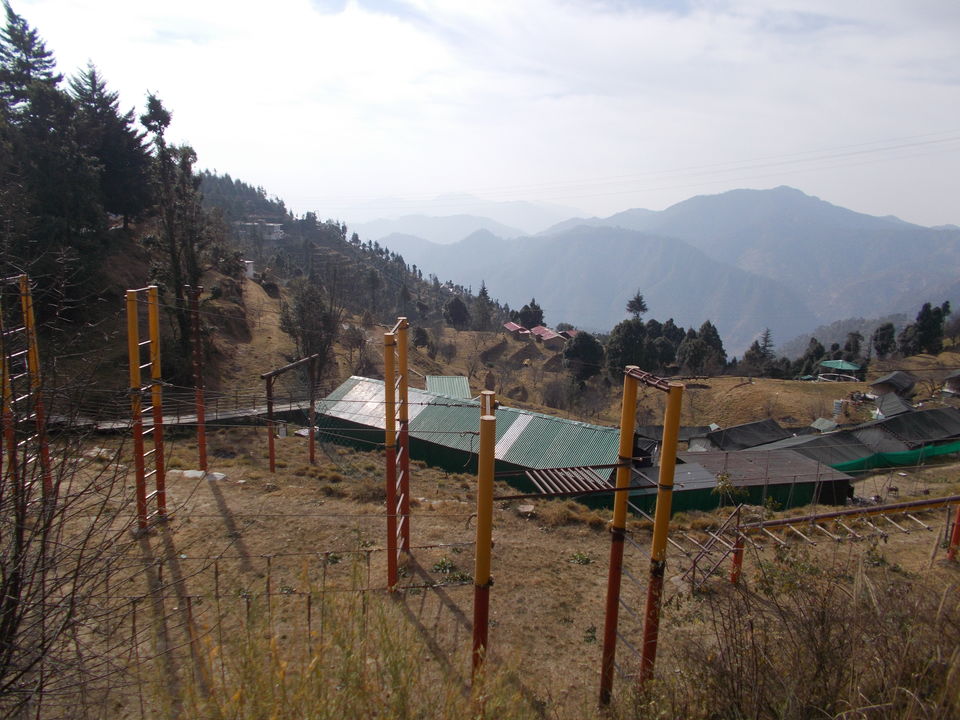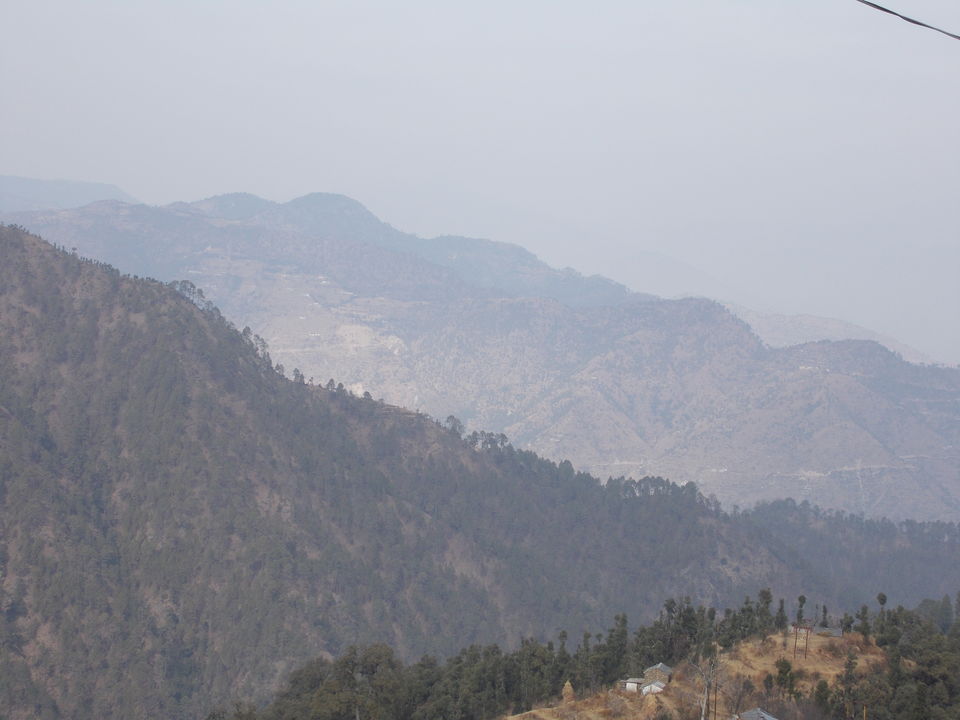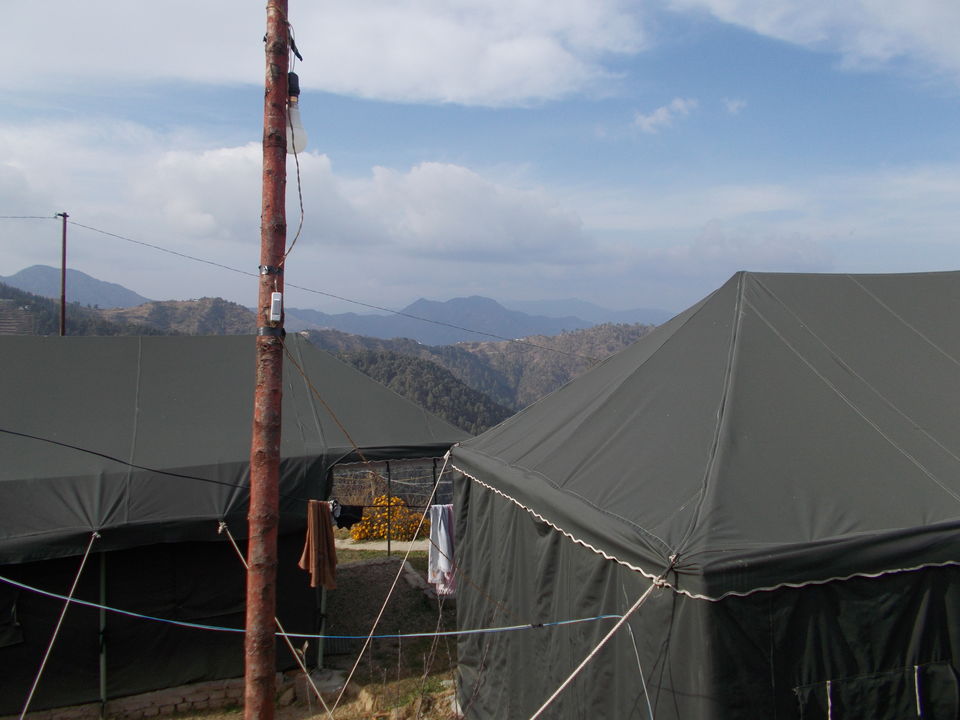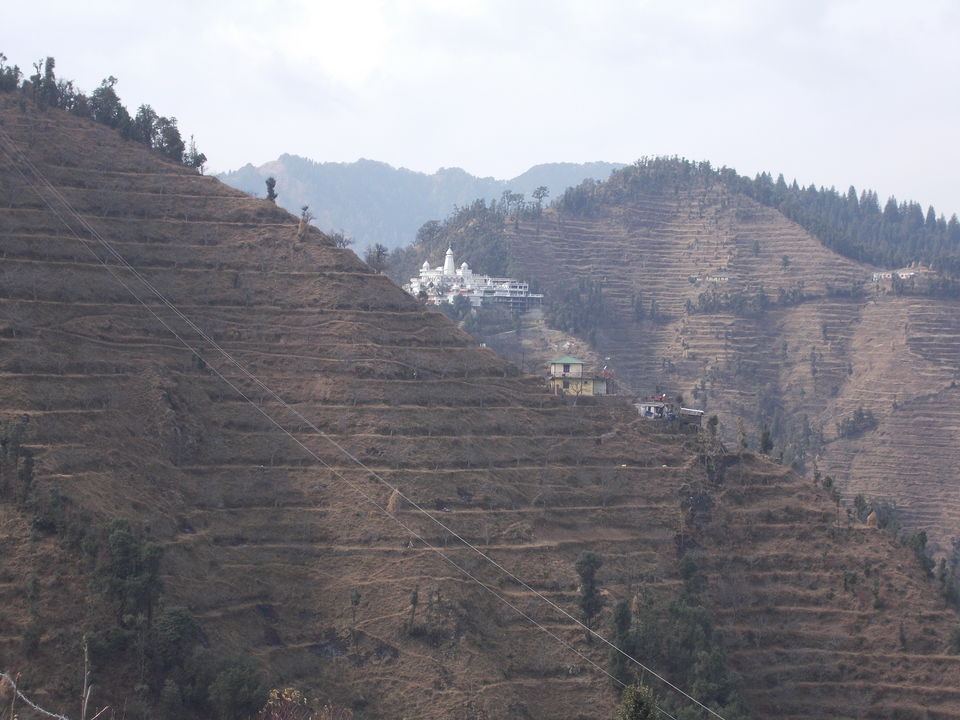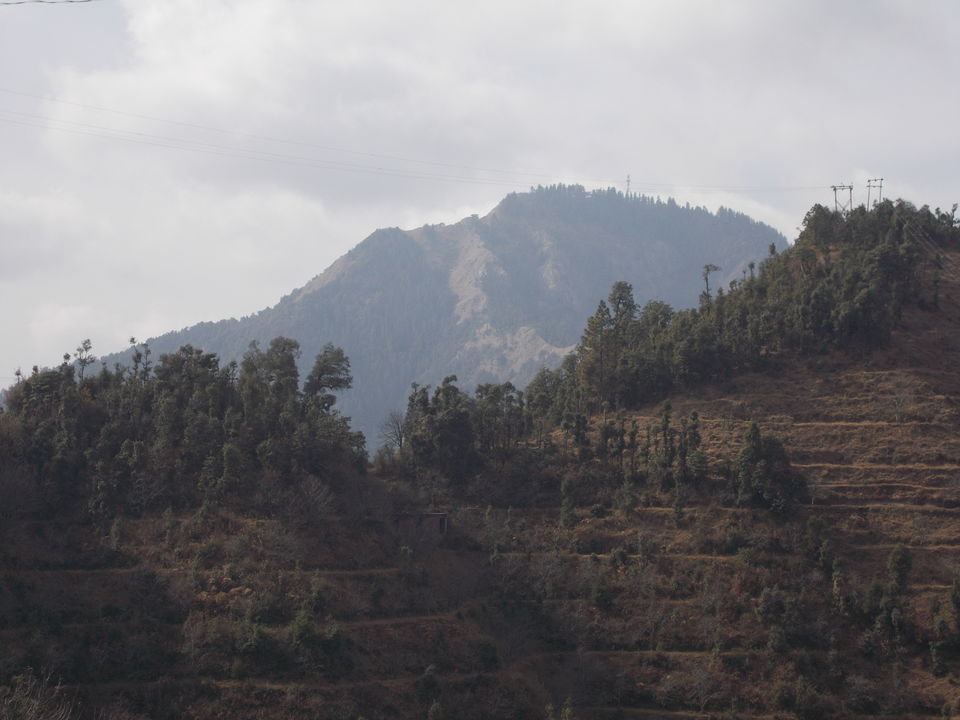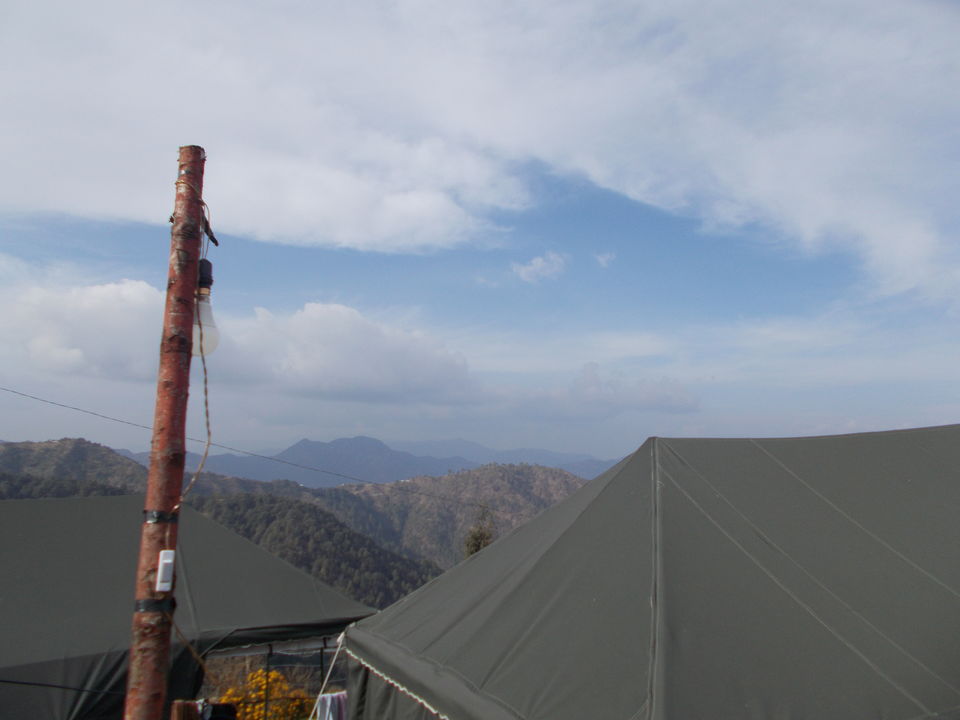 After taking some rest and having lunch we were all set to go for tracking at around 5:00PM, which was a 5KM track going inside a dense forest. After completing the tracking the days is almost over and we were enjoying the Sunset from our camps. This is the time where winter starts there show and we all were struggling with the chilled winds. Camp care taker are igniting bone-fire on different places, as without bone-fire no one is able to sit outside the camp.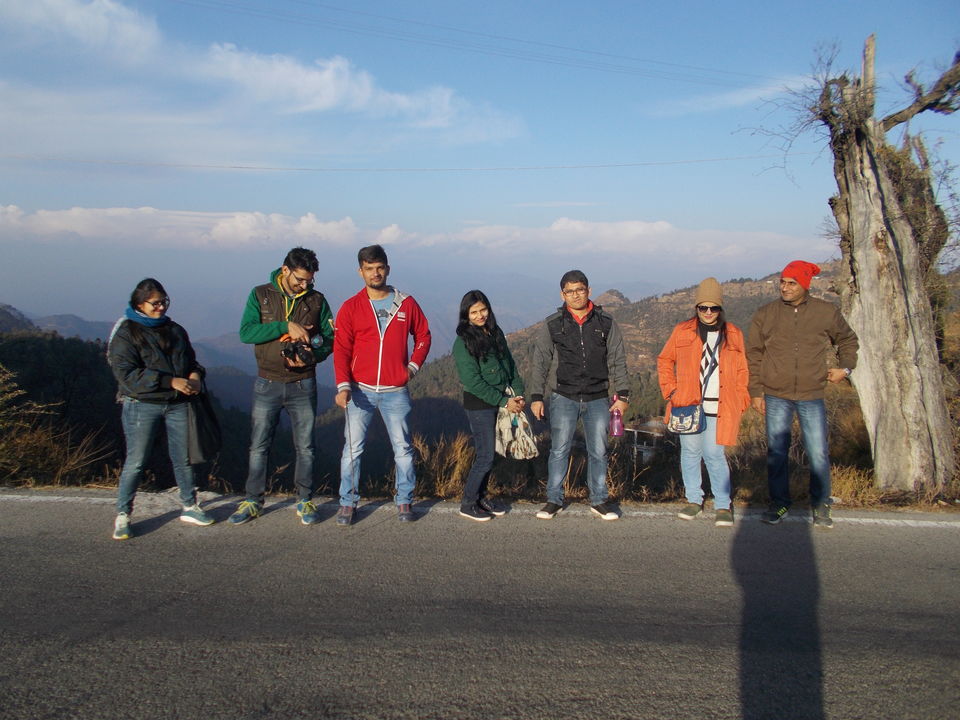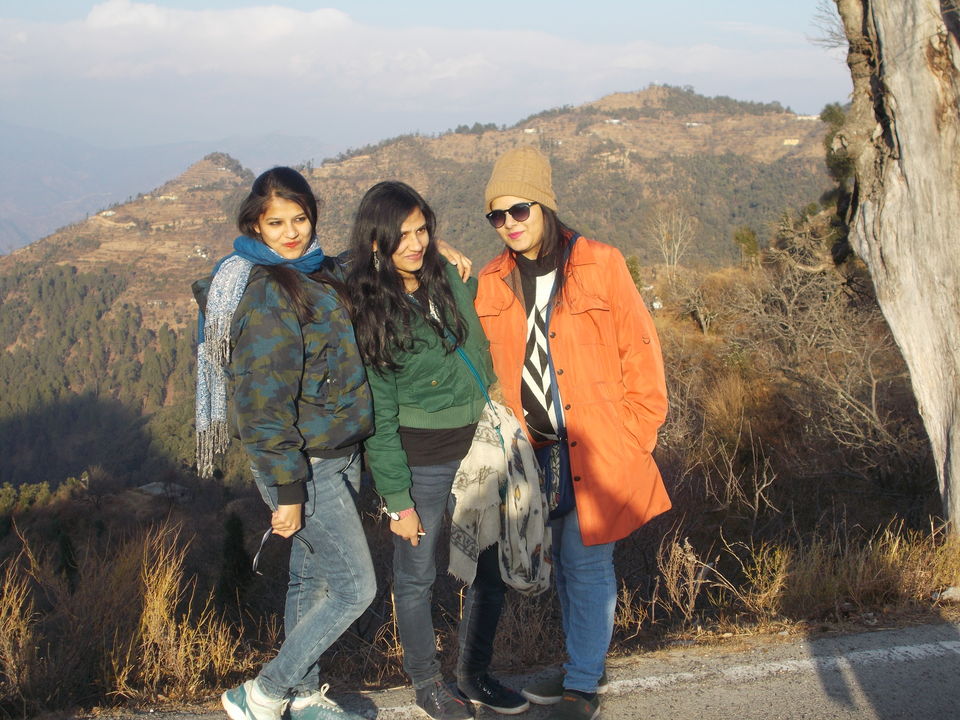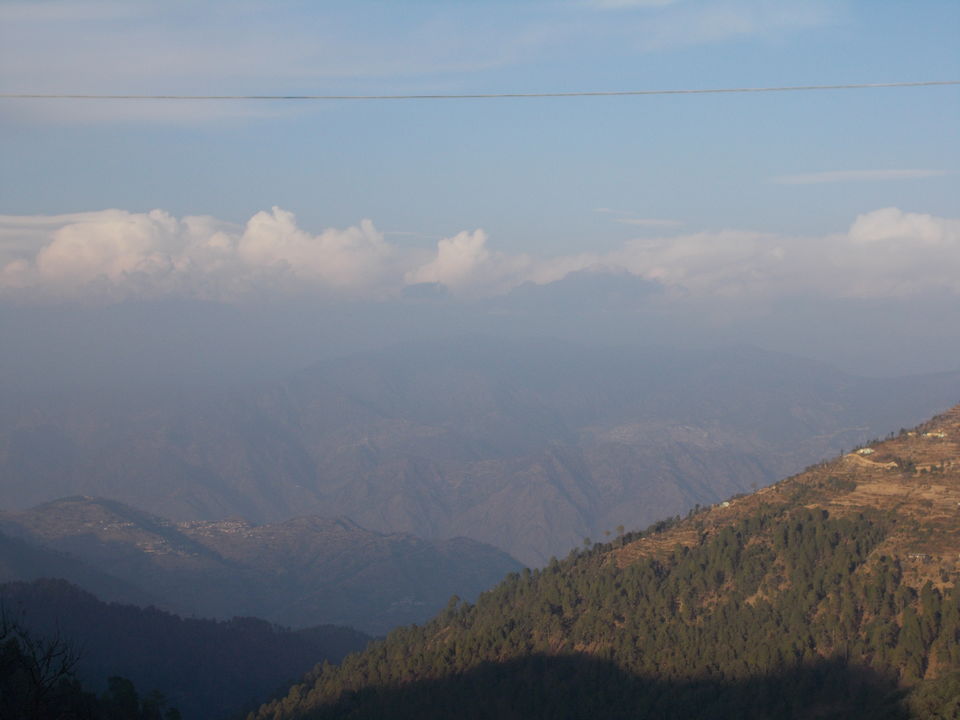 DJ round starts at around 8:00 PM. Yes, we have DJ in our camp, and every one is dancing on the tune of DJ Wale Babu :D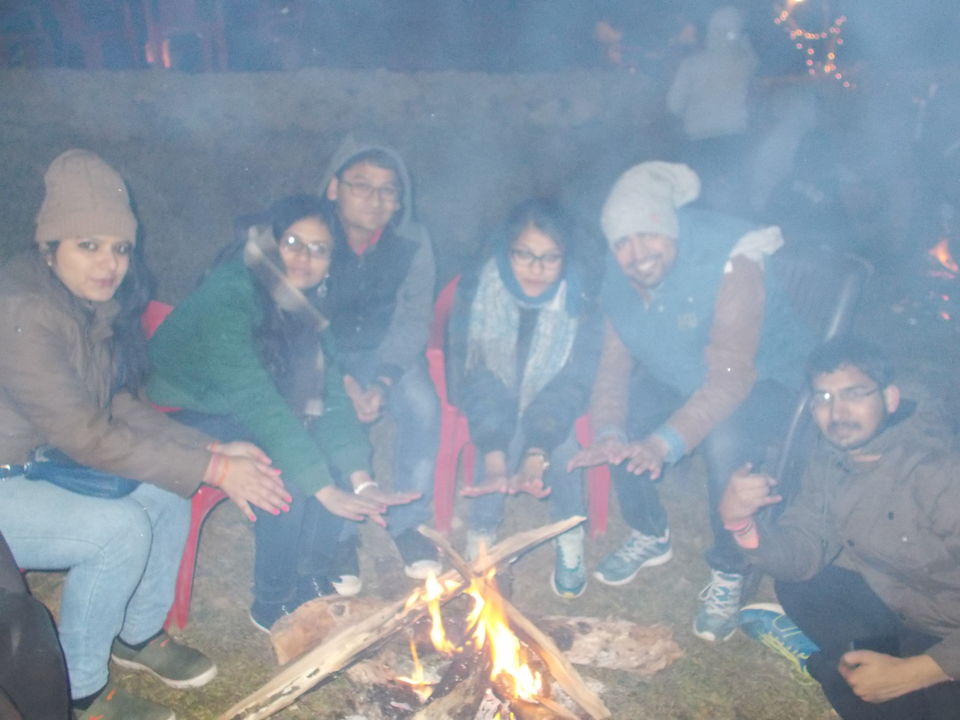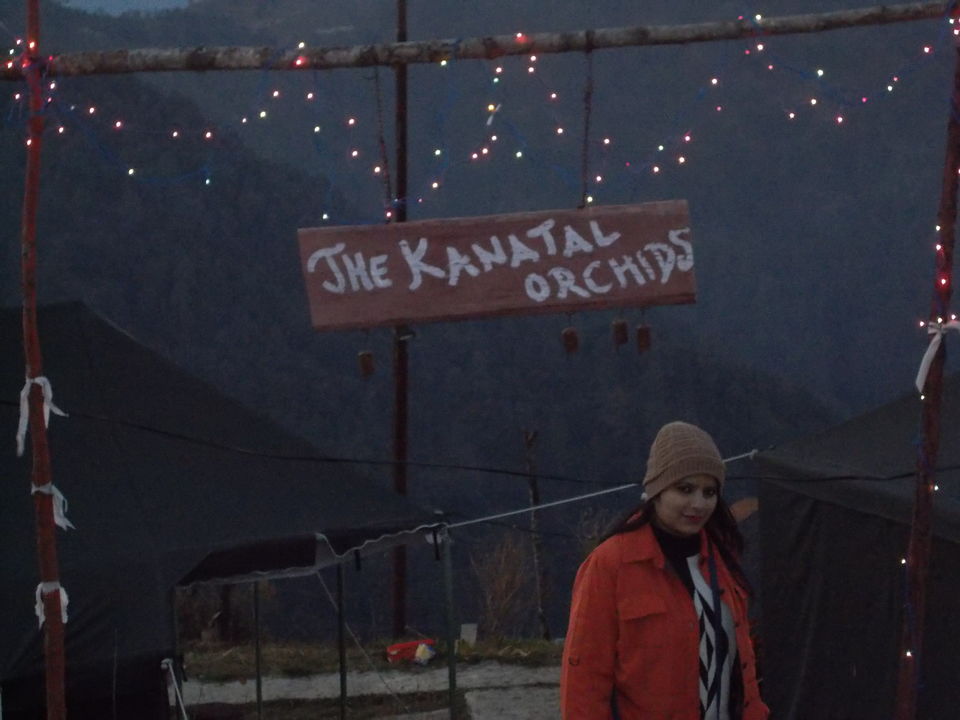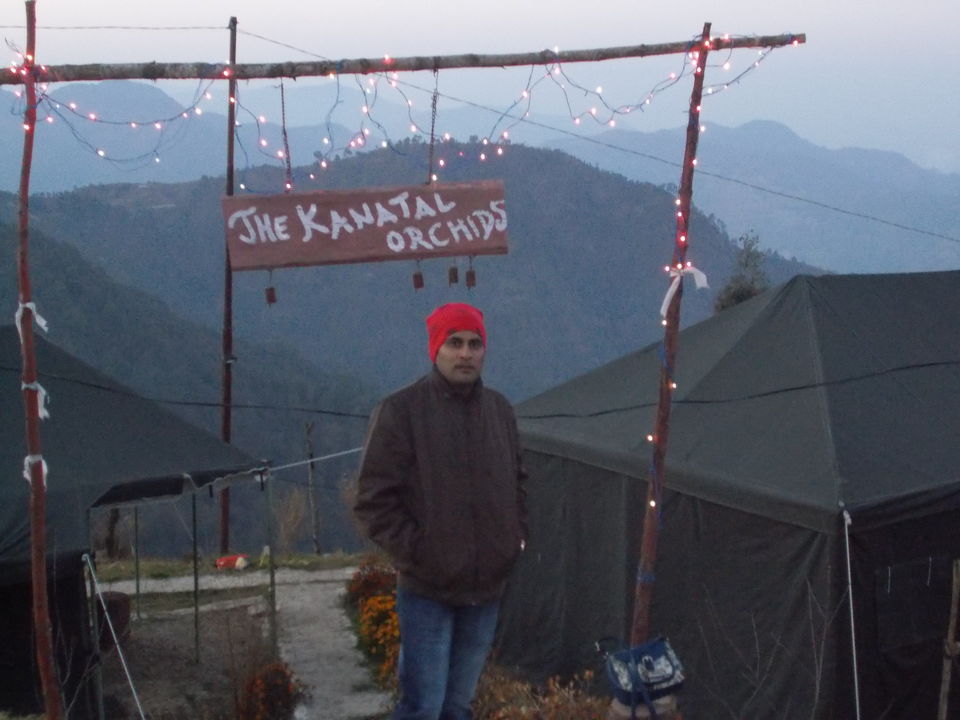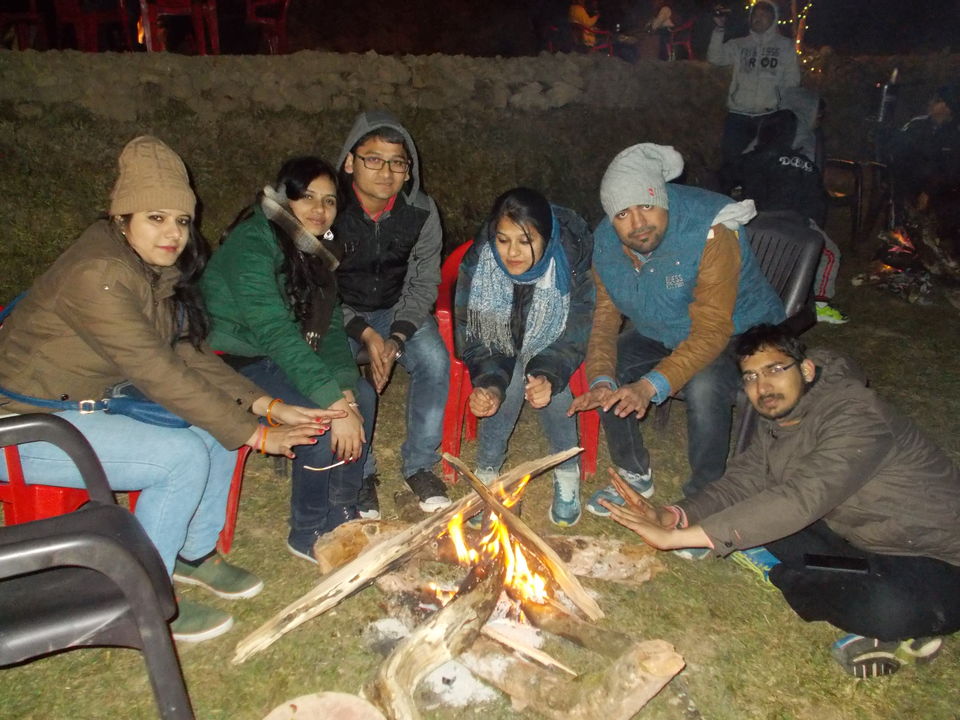 The dinner was served at 12:00 PM and we are hungry enough to grab the plates and fill with the food with in a minute after the food served. After having dinner, we were inside our camps and trying to survive. Yes this is the first time when I feel so much winter that we have 3 blankets in our camp but still we feel like we are under the open sky and will die due to extreme cold :P
Fortunately we were alive till morning, and when we came out of our camps we saw the frozen grass in the fields and a very thin layer of snow on our tents.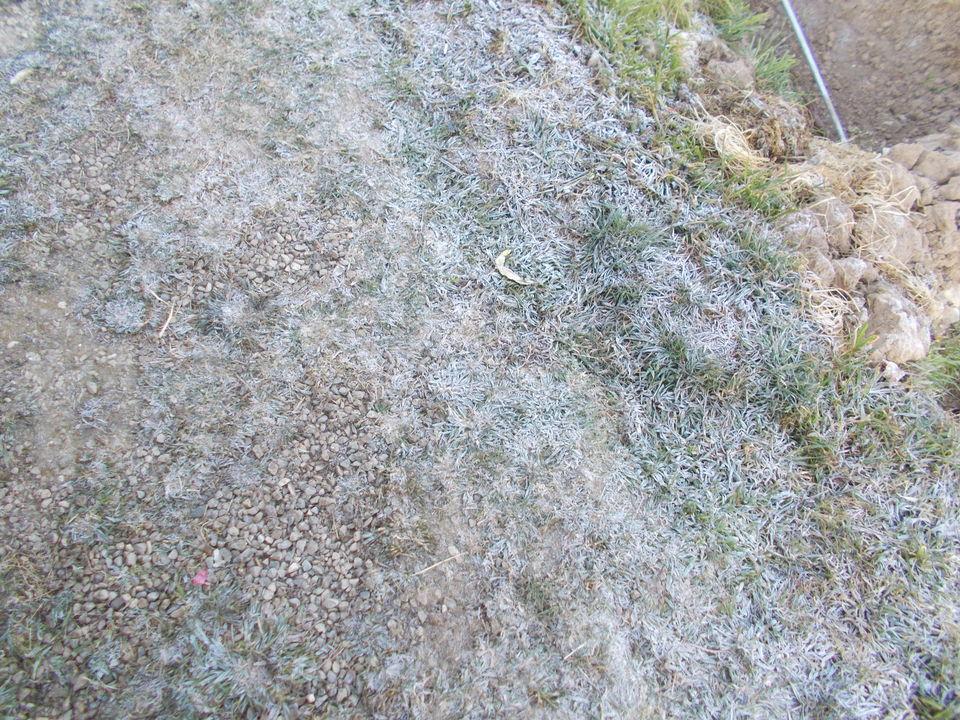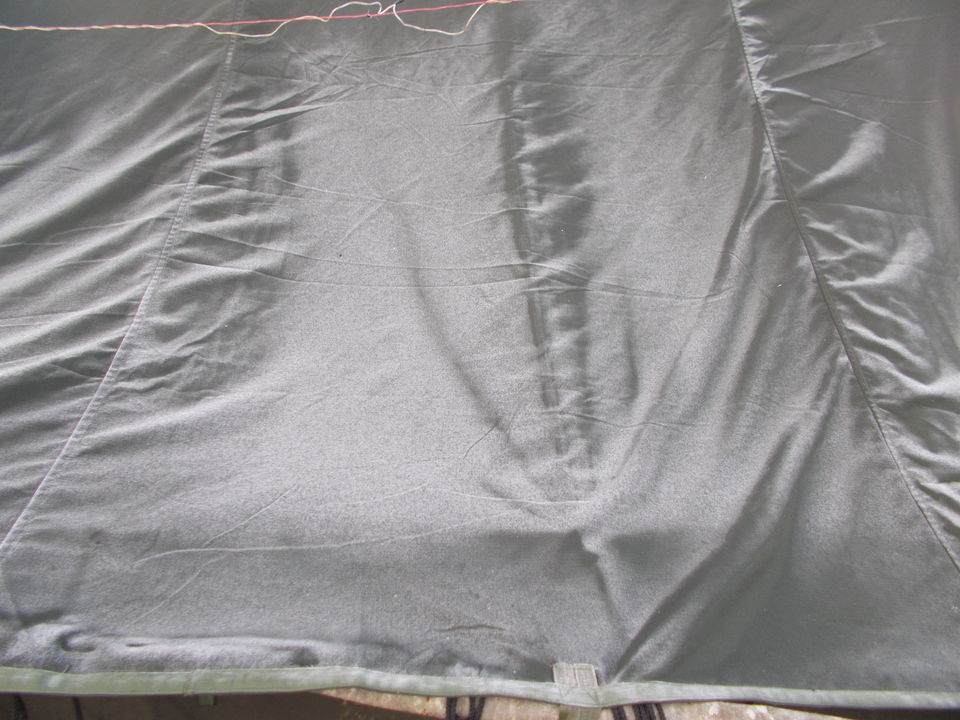 Around 9:00 AM they served breakfast and after having breakfast we have to pack our bags and ready to sit in the bus to go for Rock Climbing. Rock Climbing activity performed under the forest having very long tree of Devdar. The climbing site is around 50 feet in height and I am the fastest one to climb it and return back by Rappelling, I am the boss :)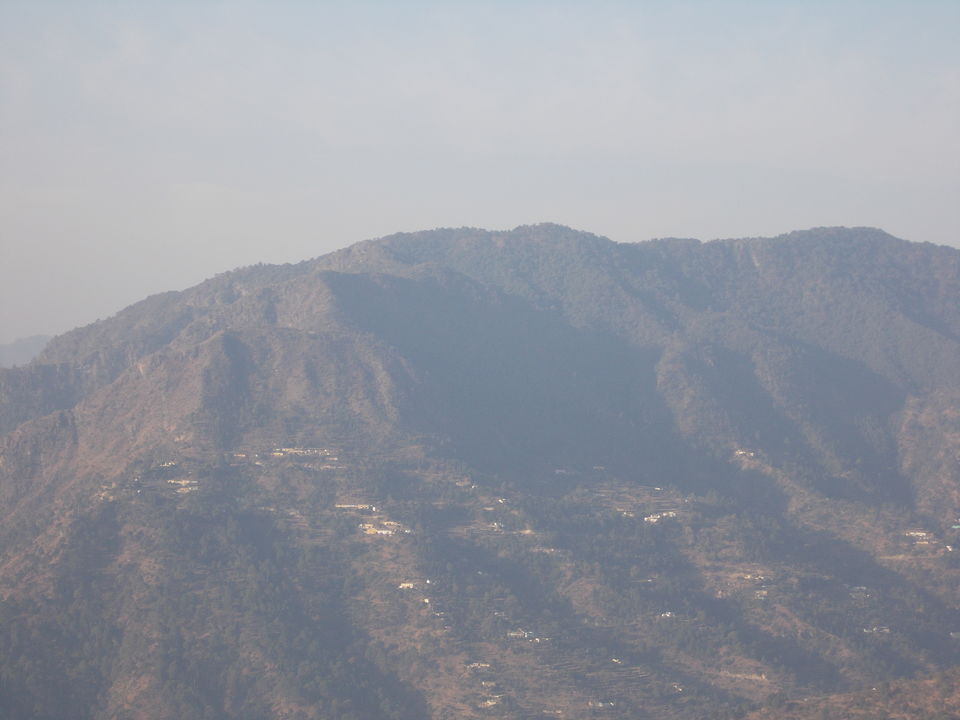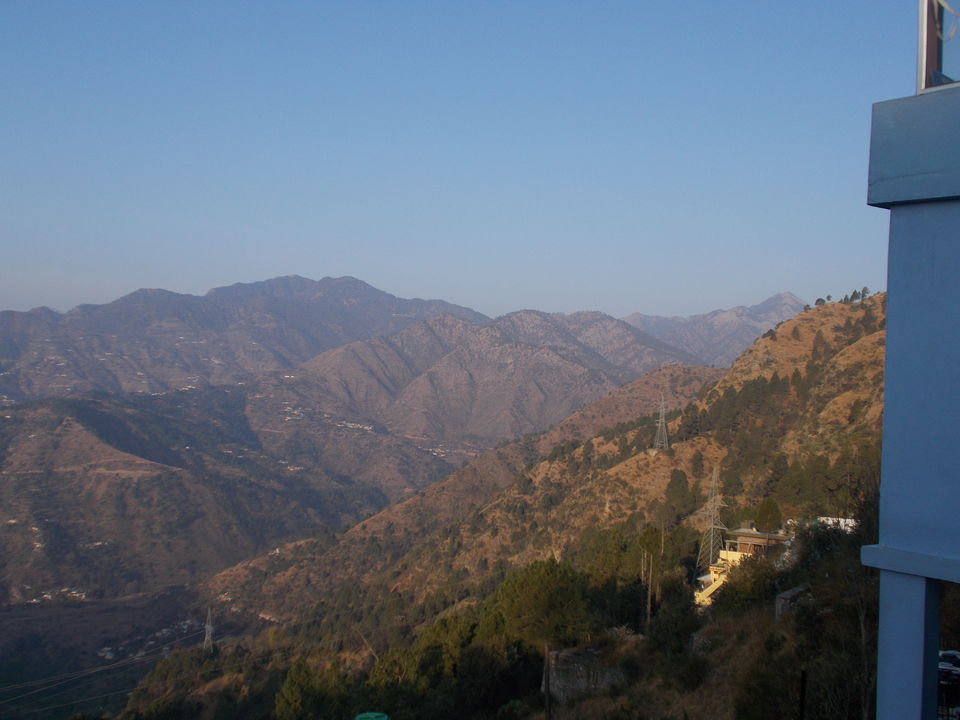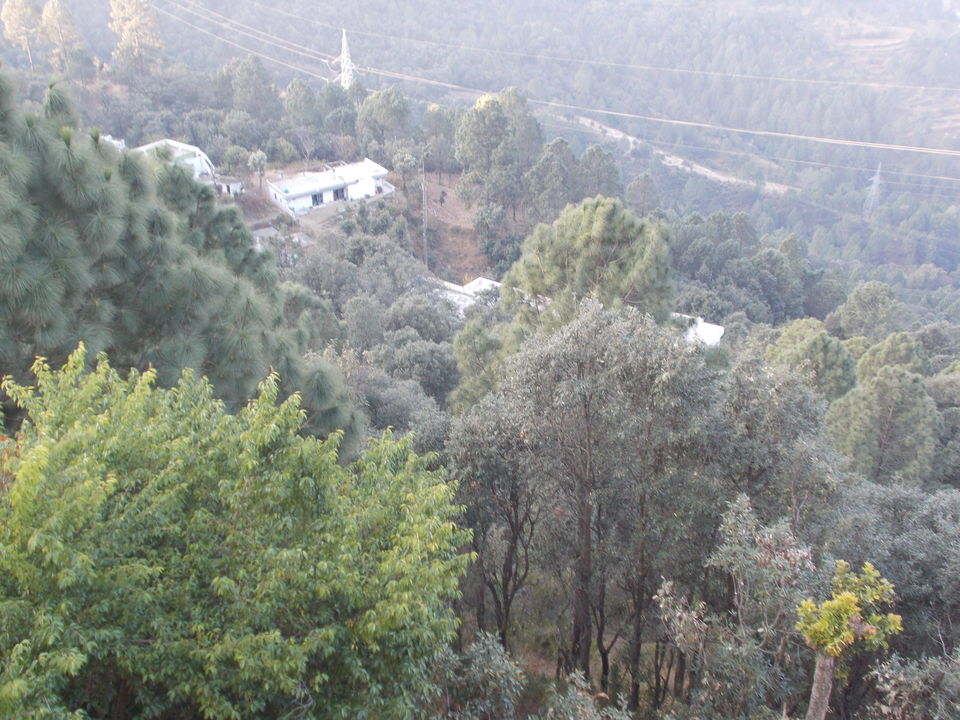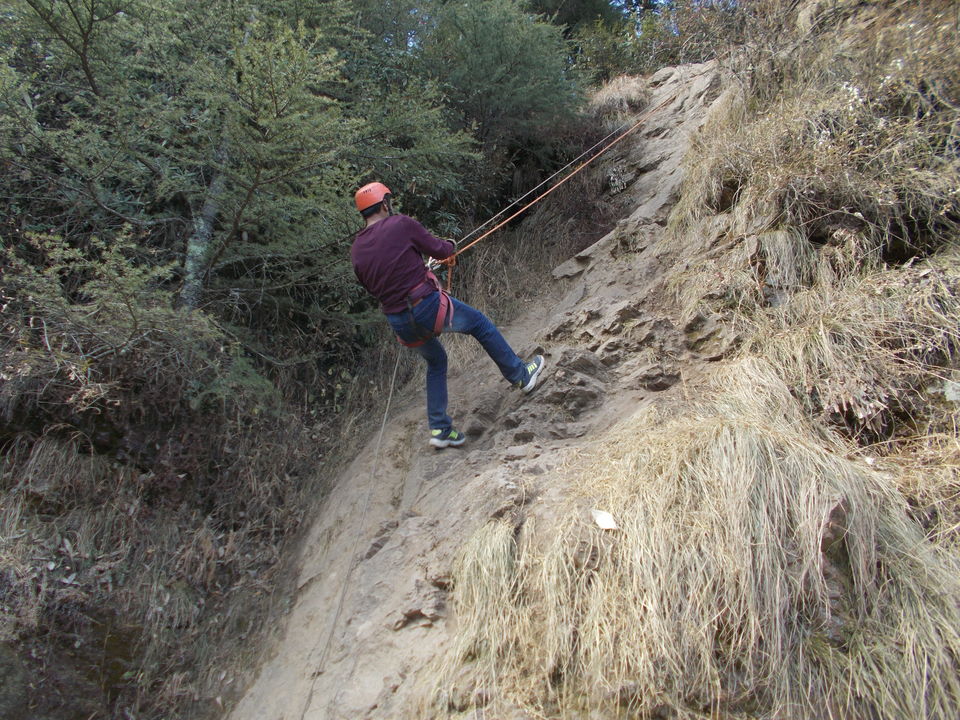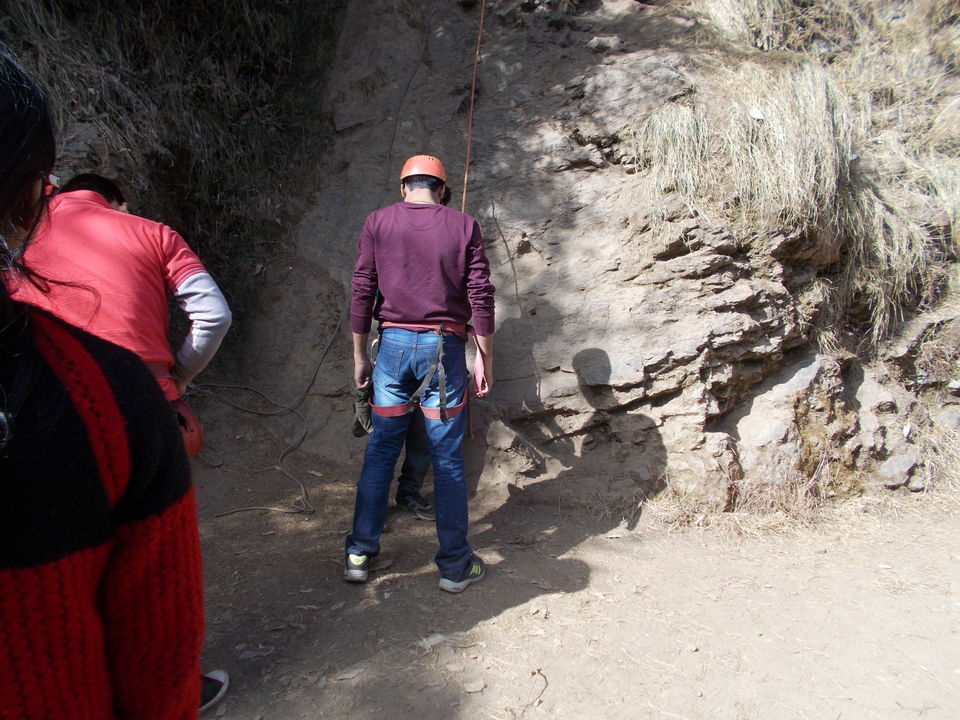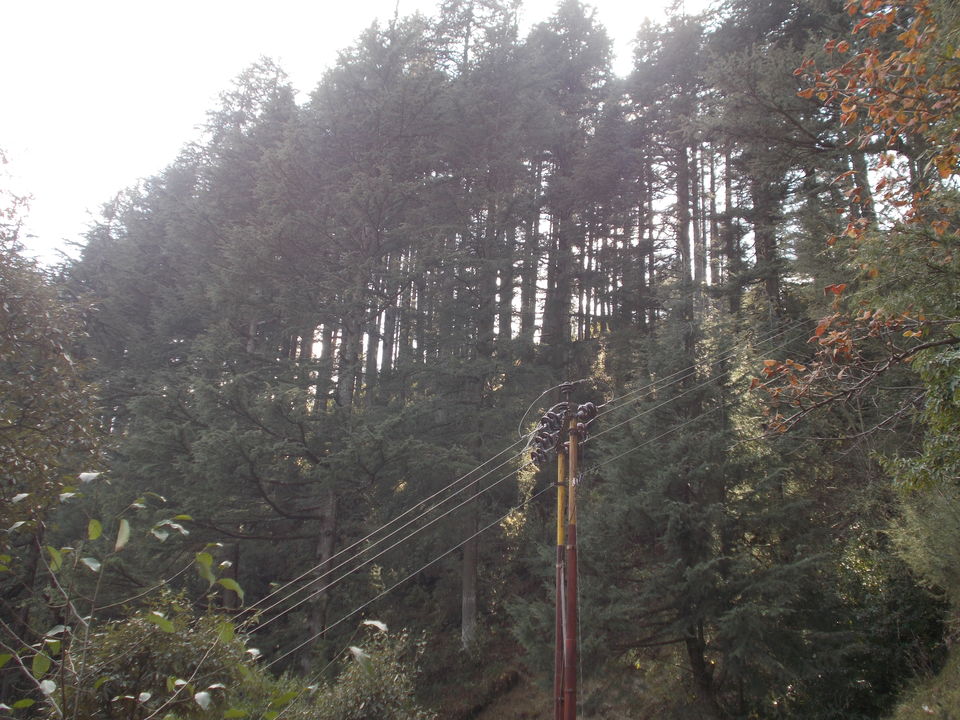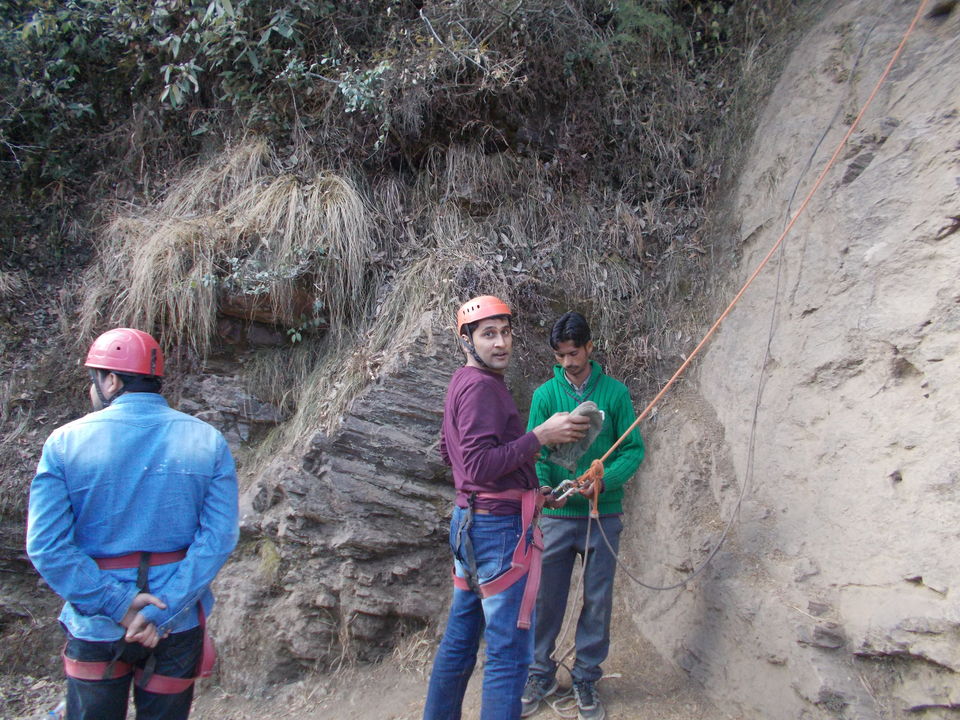 Its 1:00 PM, and our next destination is Tehri Dam. The Tehri Dam is the tallest dam in India and one of the tallest in the world. It is a multi-purpose rock and earth-fill embankment dam on the Bhagirathi River near Tehri in Uttarakhand, India. It is the primary dam of the THDC India Ltd. and the Tehri hydroelectric complex. The state government of Uttarakhand has decided to convert the famous Tehri Lake into an Adventure Tourism Hotspot. In the upcoming few months Tehri is going to be the 'to go' destination for adventure sports enthusiast from all over the nation. This revamped look of Tehri includes many and varied activities from Jet Skiing to Hot air balloon rides.
At Tehri dam one can enjoy various water activities in lake and there are so many Maggie points available where they can serve maggie, tea and snakes. After having water activities we were ready to come back to Delhi. We started at around 7:00 PM from Tehri, and its so much dark in the mountains and the weather was changed suddenly and rain starts on the way from Tehri to Rishikesh. But our driver decided to move further very slowly. In Hardwar we take a halt for dinner as further we don't stop up to Delhi.
We reached Anand Vihar at 03:00 AM and from there I took an auto up to Noida.
The trip is so adventurous and memorable but our trip organizers do not have so much experience as this was their first trip, so they are not able to match the time lines given to us before starting of trip. Apart from that every thing is fine :)
Happy traveling
Fir milege kahi kisi roj ghumte firte :)