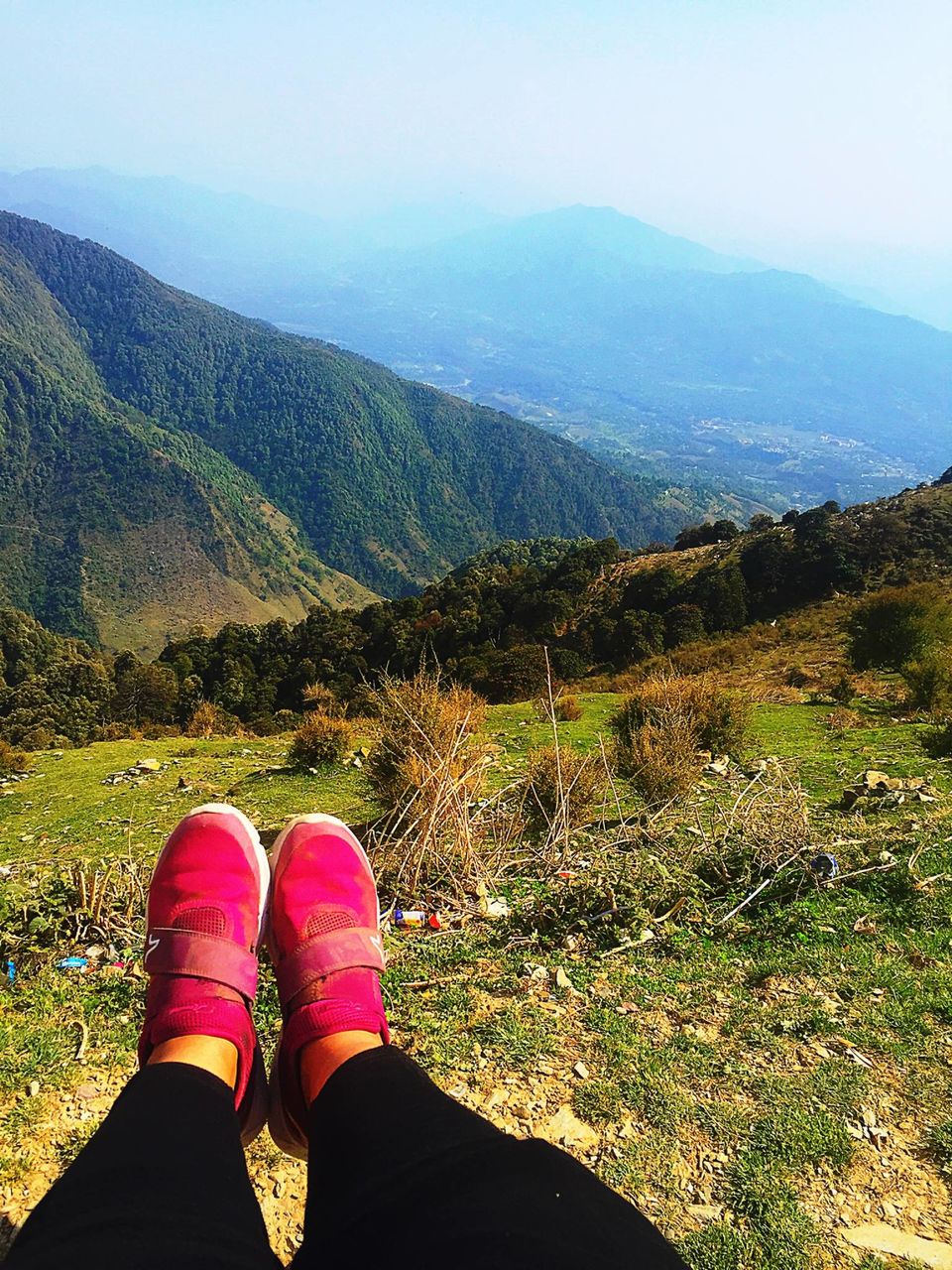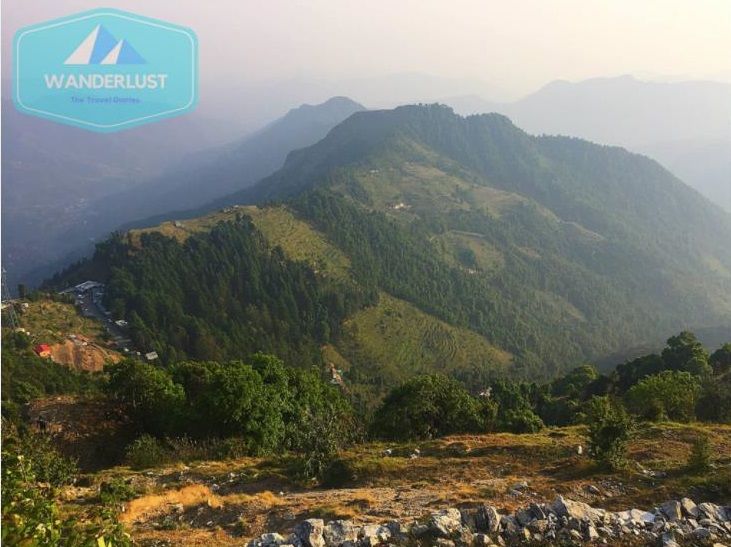 Being a solo traveller and having a lust for mountains, I was cherishing for a quaint place to break up with the cacophony of urban life. Googling the perfect weekend getaway introduced me to the "Wanderlust¬_The Travel Diaries " . The exclusive travel agency offering the best possible deals at unbelievable rates. As the company name suggests, it is run by a group of youngsters who believe in exploring the offbeat places as well as helping people in every corner of the world to find exceptional holiday packages in the best way possible. So it all started with me visiting the Facebook Page of Wanderlust_The Travel Diaries where I got many feasible packages for the coming weekend such as Rishikesh, Tirthan Valley, Kasol and Kheerganga, Valley of Flowers, Narkanda, Shimla and Kanatal. Since I have visited most of them, the last one got my attention – Kanatal. I tried to probe a little more into it and to my surprise; this agency was the only one providing me the best economical deal for Kanatal. I immediately called the agency and booked the package for weekend getaway. I was impressed by their smooth and hassle free booking procedure. Soon after booking, I was emailed the acknowledgement receipt and booking voucher which contained my booking ID, accommodation details, meal plans and a comprehensive itinerary. Once, it was done, I started stowing up all the necessities in my backpack and geared myself for a thrilling, adventurous trip to a hidden gem of Uttarakhand. Surrounded by the stupendous mountains and topped with lush green forests is an untouched beauty situated in Uttarakhand state of India.
DAY 00 – Delhi
As planned and given in the itinerary, I was supposed to reach Akshardham Metro station by 10.30pm to board the A/C tempo traveler. After checking my ID and booking voucher, trip coordinators allotted everyone their bus seat and we started our Journey towards Kanatal in an A/C tempo traveler. As mentioned in the itinerary, the bus took "Delhi-Roorkee- Rishikesh-Chamba-Kanatal" route. The trip co-coordinators and travelers introduced themselves and soon started chit-chat. After 2-3 hours, we halted at a restaurant for dinner. Post dinner, we resumed our journey to the holiday destination.
Day 01- Check –in at Jayshee Camps and activities
After a peaceful overnight journey, we finally stepped into the foothills of Kanatal. We checked in to our campsite – JAYSHEE camps around 9:00 am and received a warm welcome by the hosts alongwith welcome drinks. Our trip codinators briefed us about dos and donts and allotted the camps to everyone. We freshened up, relaxed and headed to the dining area for the breakfast. As promised by the Wanderlust_The Travel Diaries, we were offered a yummylicious breakfast. Everything was taken care of at its best by the trip coordinators.
Post breakfast, we were led to the activities point by the coordinators. We enjoyed Zip-lining, Valley crossing, Rock climbing and Rappelling in the first half. We clicked the photos, recorded the videos and enjoyed every bit of it. As soon as it was over, we got back to our camps for a quick rest and lunch. The second half of the day was reserved for trek to Surkanda Devi temple. In the beginning, the trip coordinators informed us about the difficulty level of the trek through the forests. We were instructed to carry water bottles, torch and umbrella with us. The tempo traveller left us at the base camp called Kaddukhal from where we had to start our 7km trek to the temple. Both the trip coordinators accompanied us throughout the trek and took good care of everyone as we ascend towards the peak.
Surkanda-Devi Temple
Located at an altitude of 2700 meters, it is the highest point in Kanatal. The temple is dedicated to Sati, and it believed that Lord Shiva got the body of Sati on his Trident here from Haridwar. Being considered as one of the 51 Shaktipeethas across the country, it offers you a panoramic view of the entire snow-capped peaks of the Himalayas.
The trek started off quite well at 3.00 pm with a group of 12 people. There were gigantic rocks and the trail was through deep and dense forests. We started feeling tired after few kilometers and took enough rest,clicked pictures. There were two coordinators and one guide with us,one was at the beginning and another one was at the end. We were accompanied by the cordinaotrs all the time. They took care of all the things and was too patient whenever we stopped during the trek. We did not jell up with rest of the people and continued our trek. It was such an euphoric feeling.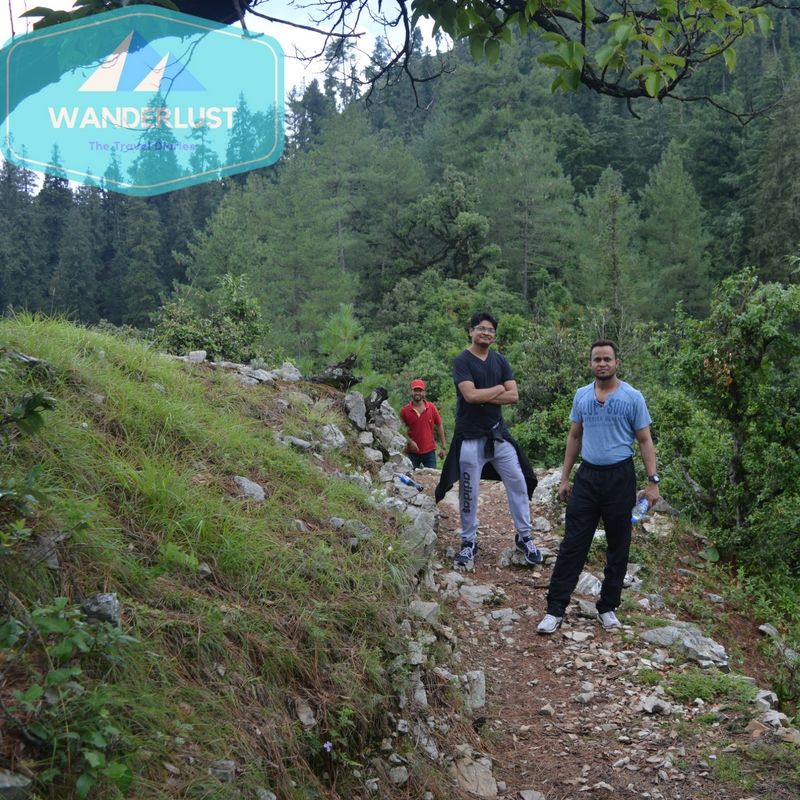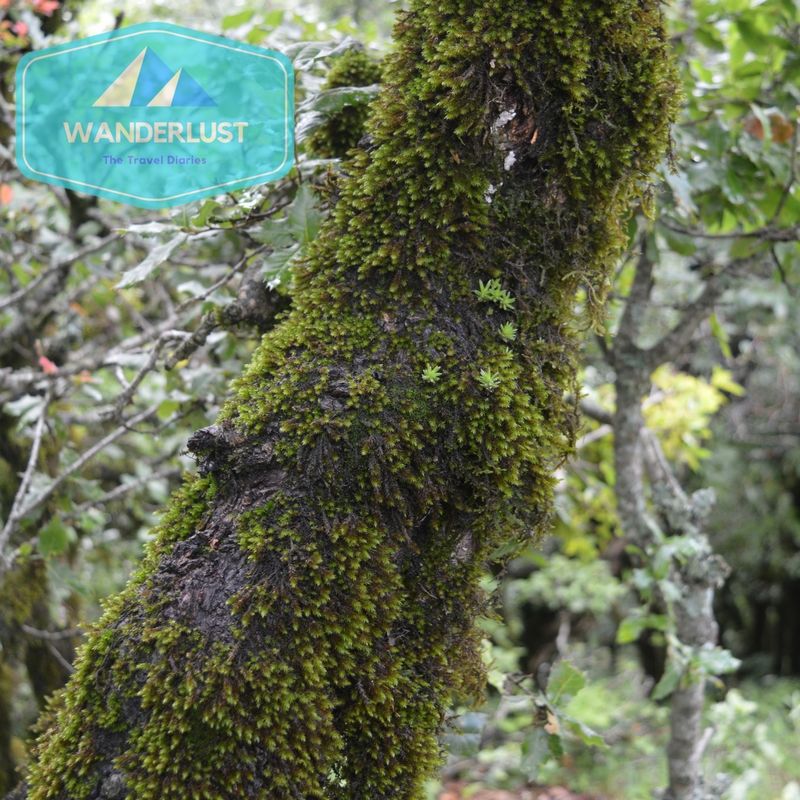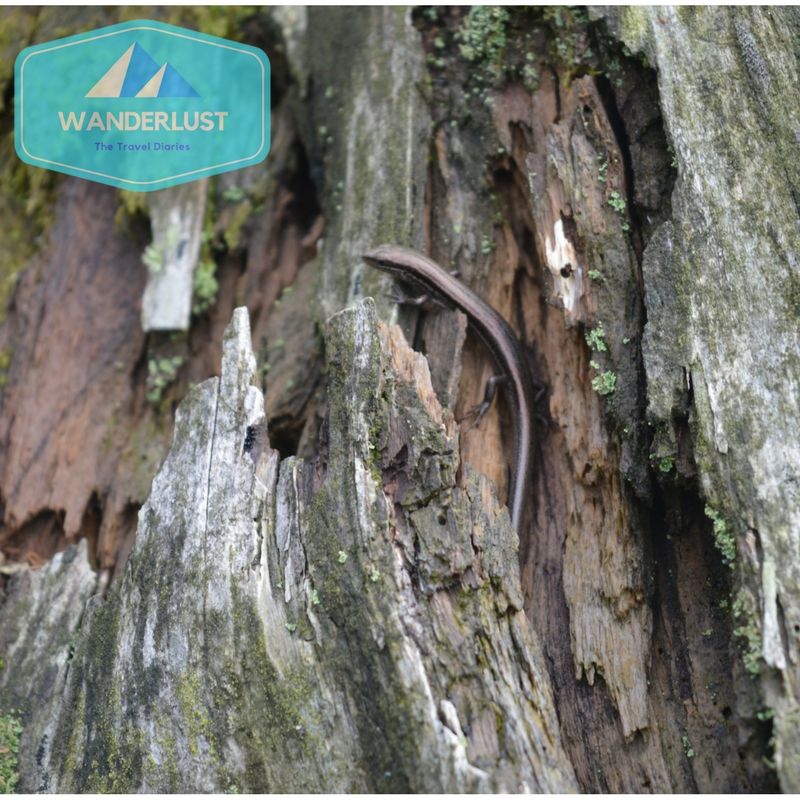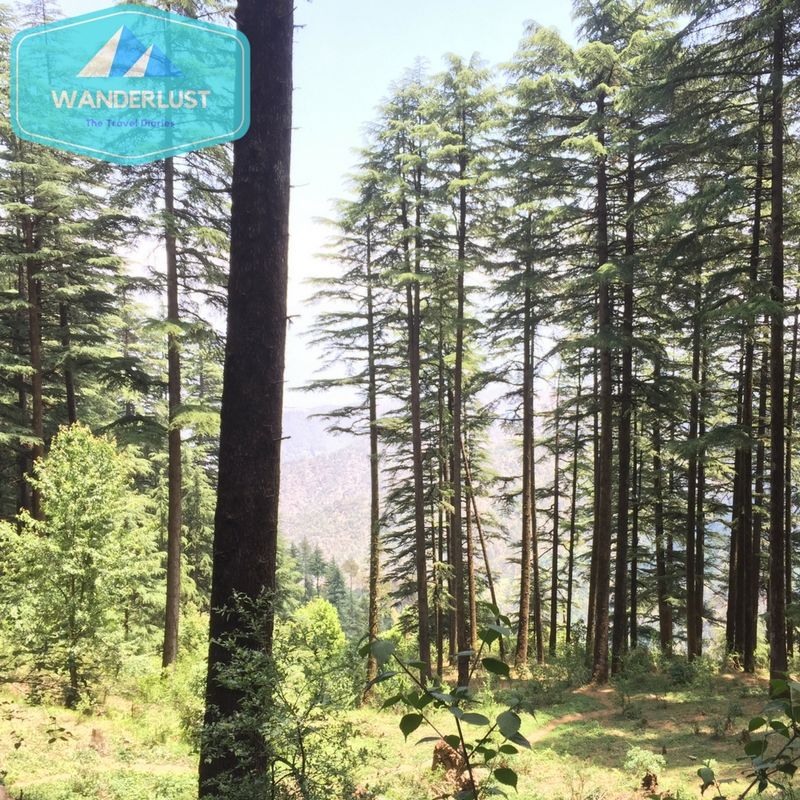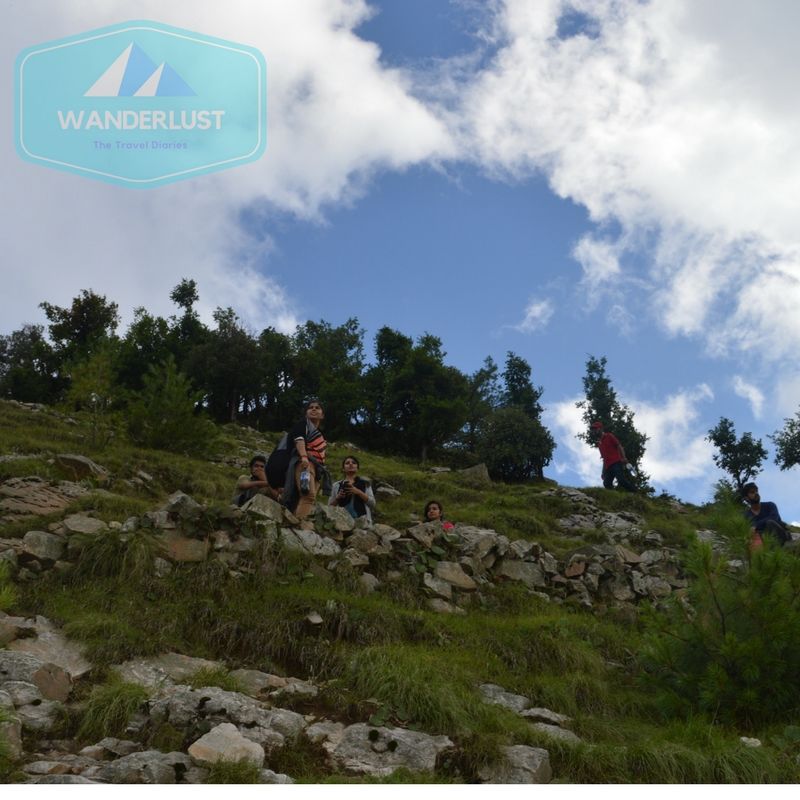 As we were ascending, we were enthralled by the unique flora and fauna inhabitating the dense forests of Kanatal. After a moderate trek of 7-8 Kms, we reached a vast expanse of undulating hills and valleys. We experienced a blissful delight witnessing the 360 degree view of Himalayan ranges. After spending an hour or so, we were told to descend to the base camp before it gets dark. We decided to witness sunset view from the highest point of Kanatal before proceeding to Kaddukhal. To our amaze, we experienced the most amazing picturesque view of the sunset ever.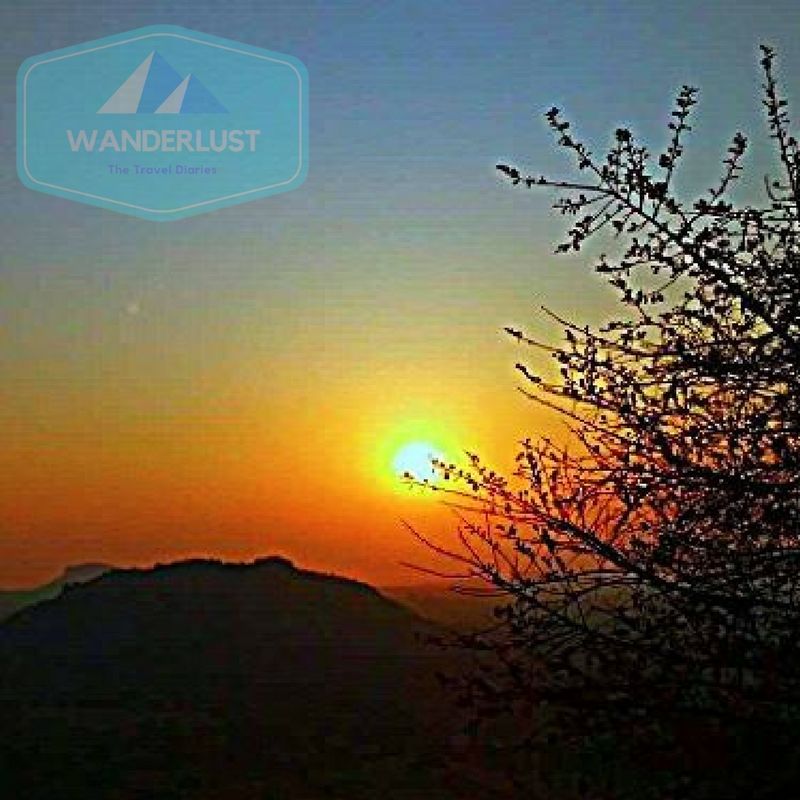 By 8.00 pm we headed our bus to reach campsite. After a long tiring day, we relaxed for few mins alongwith snacks,bonfire and music. This was the time where we got to know each other well. We played dumb-charades, antakshri and cards. After having our delicious dinner, we went into bed to give rest to our bodies. Good Night Folks!
Day 02- Tehri Lake sight-seeing and water sports
We were given an early wake up call to get ready for Tehri Lake activities after breakfast at the camp dining area. It was the time to bid adieu to this beautiful magnificent place. Kanatal to Tehri Lake was a one-hour drive via traveller. We were really excited to see the majestic lake and pump in the adrenaline rush. As soon as we reached the site, we were fascinated with the charm of lake-sight. It provided us the most bewitching panorama of life. It was totally a delight to our eyes. We were soon informed about the available activites and we decided to enjoy them one by one. The activities included speed boating, banana ride, jet-skiing and body-surfing. After a thrilling experience, we boarded the bus for our journey back to Delhi. We were dropped at our location around 11pm as promised and waived off by the coordinators. It was truly an incredible life time experience. I would not hesitate recommending Kanatal or any other weekend trip by this agency to anyone.