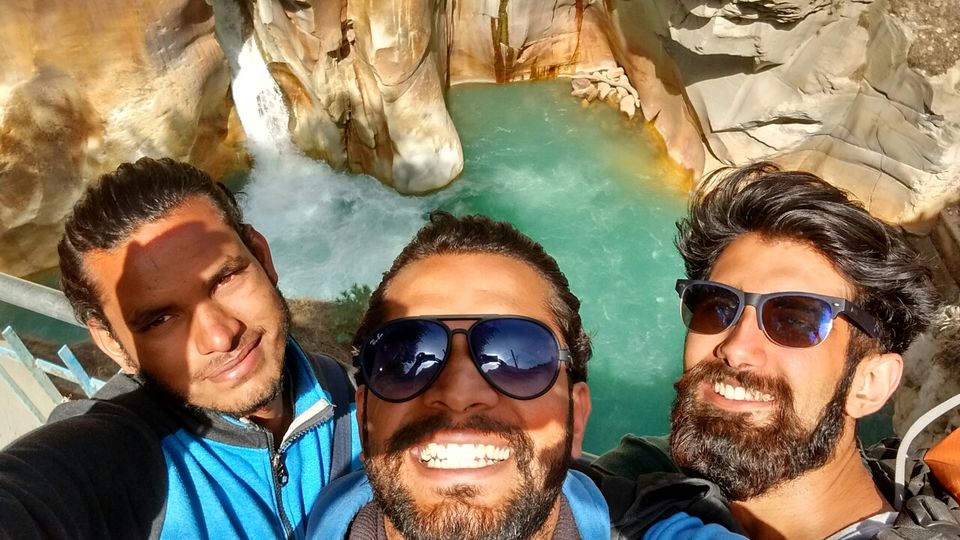 I always use to wonder will it be possible to travel without money? This curiosity led us to the origin of The River Ganges, Gaumukh, Uttarkhashi.
Our trip started from HNZ Railway Station at 9pm, from where me and Gaurav had to catch the train for rishikesh which reaches 5am the next day.
As we reached Rishikesh, we met Doctor Aka Sarvansh( My Friend) who joined us for this trip.
It was 6:15 am by the time we reached Ram Jhula and the perfect view of sun rising from the mountains with river Ganga flowing down the valley of Uttarkhashi.
After a 1 hour of satisfied & restful bath at the ghat, we started our journey for Gangotri. We reached bus to know as to how far is UttarKashi and how much will it take. It was freaking 100km and will take weeks to cover my walking, which we also realised wasn't an option so we took bus till Uttarkashi. After a shaky, jumpy and speedy ride at least 1 thing was clear "Saala abse kabhi bus me ni jayenge" the driver was testing our backbone power, I guess. Our bus broke down 2-4 times and the bus was carrying 60 passengers with 1 tire flat. "What the hell, is the bus driver freaking ghostrider" asked doctor. The driver after driving for 8 hours finally reached Uttarkashi and we found Birla Dharmshala which was our home for tonight.
Our headlights( eyes) got off as soon as we lied down on the bed.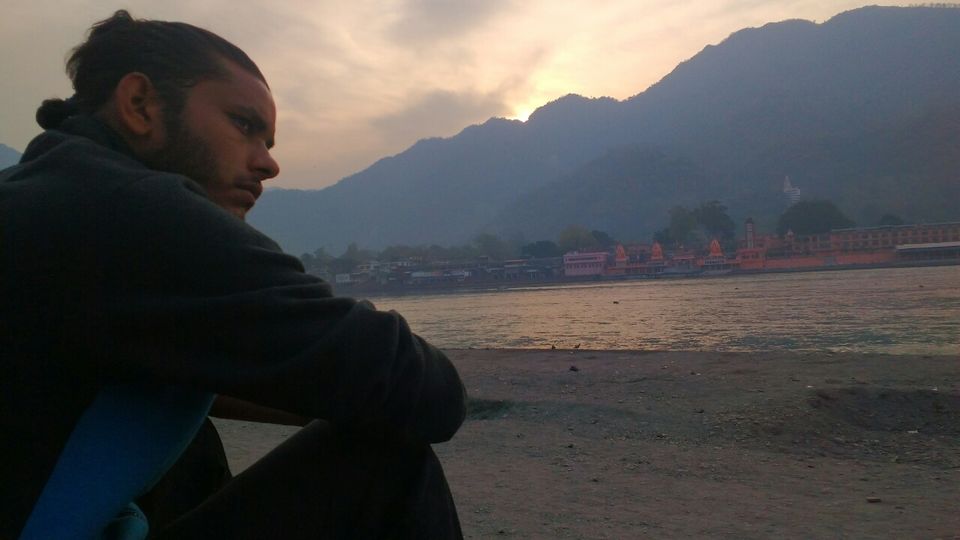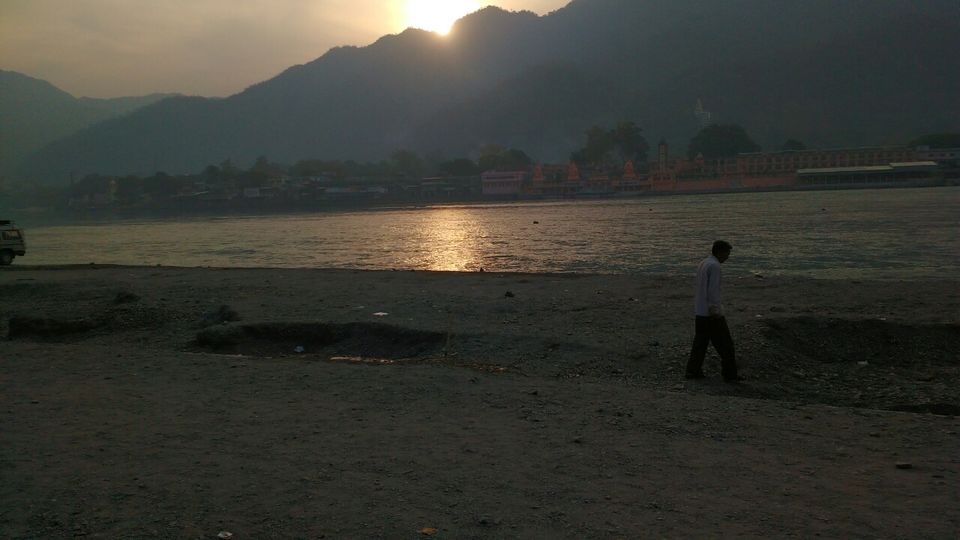 It was 6:00 am in the morning, the cold breeze sounded like a sharp whistle which traveled from the window to my ears and finally gave a current to my back, telling me it's morning bwoys.
We were ready and set to go to the DFO(Dehradoon Forest Office) for the permission to trek till Tapovan which we failed to get and Gangotri became our new destiny. As we walked for 5 km we tend to loose hope of covering it till Gangotri as to which Gaurav Aka Guru said "Milind Soman thodi na banna hai".By trekking and hitch hiking we managed to reached Gangnani, where the driver told us is a Hot Spring. The excitement of hit spring bath tempted us to stay for an hour at Gangnani. It was magical experiencing Natural Hot Bath besides flowing icy cold river Ganga, wasn't less than heaven for once. After an hour and a half we release that we were on a trip and the destiny is still to be proclaimed. It took a while to get back on the road and we continued our journey for Sukki which was our next stop because we needed to score hash for the rest of the journey. We walked for 2 hours and we happened to reach the bridge which was 6km before Sukki. We hitched hike again on a construction truck loaded with big rocks which dropped us at Sukki. We ride wasn't comfortable but at that moment it was a ride of a life, entertained by local working women who were also our truck ride partners.
It was 4pm, the truck dropped us at sukki and it was still miles to go. We continued trekking from the valley to the mountain, above the sea and below the sky, as I wasking besides the river Ganga I could still see the leftover from 2013 Earthquake which shook the entire plate of Uttarkashi. I was numb at that moment after seeing the scale of destruction nature can cause, no human stands a chance.
It took us another 5 hours to reach Harsil which was still 56Km from Gangotri. We reached Harsil at 9pm finding our way through woods, we were tired like hell and the local people informed us that the Gates of Hindu pilgrimage are still closed and that we would like no one after this village. I asked them if they could help us for staying over just for the night? And yes they gave us shelter and food for the night.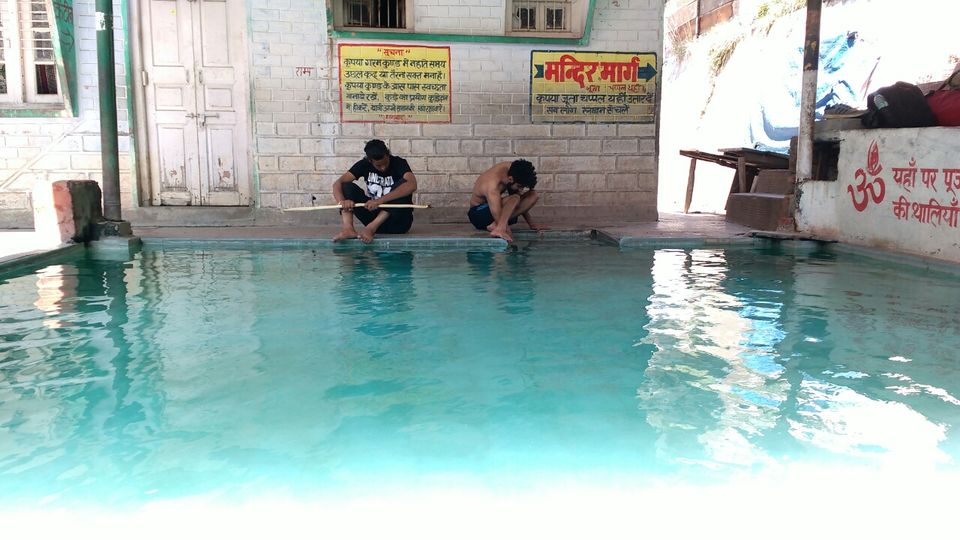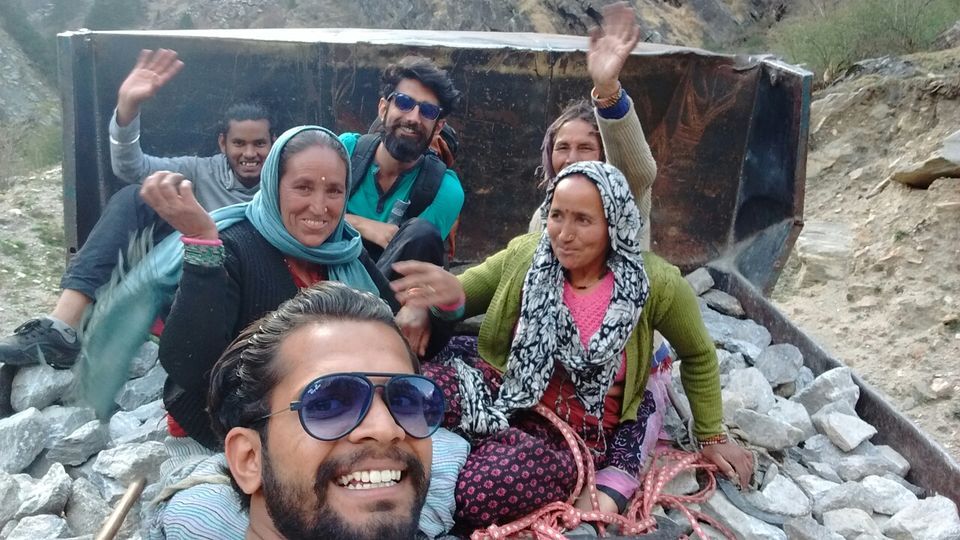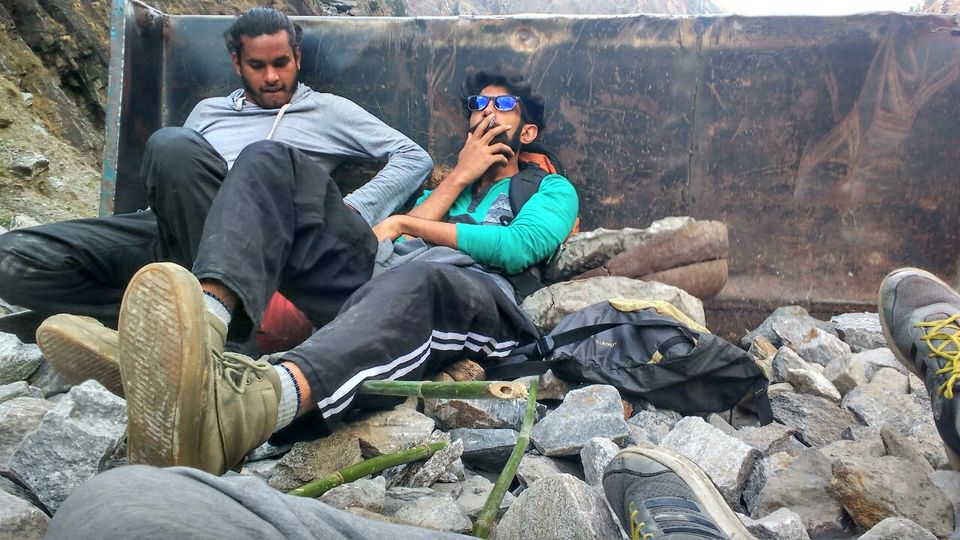 6:30am
Sunlight entered the room though the window and sunkissed us while we were sleeping. The sun was shining bright, ice on the mountain top was glowing and the cold breeze was killing me. After a hygienic breakfast we left Harsil for Gangotri, even after we were warned about the climatic conditions. I wasn't feeling less than a nomad who has no one with him expect nature, a road to journey and destiny to reach. When I small my father use to tell me stories about The Great Alexander as to how he conquered the world but failed to win India. Today I have my answer, it was Himalayas buddy who made Alexander realise about the truth of being an human and not god. There was a time when every emotion left me in the woods I had no idea as to what I was suppose to think or say, I was just watching the mountain standing in front of me and telling me "it's a long way to go kiddo". But when there is will there is a way, a taxi stopped at the dhaba where we were relaxing and 3 people from different countries came out and asked us if we knew Hindi which would helped them communicating with the driver who was talking them to Gangotri. Without any hesitation we jumped into the car and yes, we hitched hike again till Gangotri.
I was sitting on the top of the car whereas doctor and guru were enjoying ride and the hash sitting inside. I must say I had no words or thoughts to define what ever turn, ever other mountain and the clouds passing by meant to me at that very moment. I wasn't so pleased in life till now and I was SkyHigh.
We reached Gangotri way before sunset, which was good for us because we had a long way to go. Gangotri is place of peace, devotion and love for river mother Ganga. The temple of Maa Ganga is situated in the beautiful valley of Mountains of Uttarkashi surrounded by ice covered mountains. Sadhus, Aghoris and many other saints have their own " Gufa" Aka "Cave" in which the have survived for years and will survive for many more years coming, cutting their communication from the world which we call "Real & Practical" world, searching for their reason for being alive. Looking the secret behind the whole concept of living, as the sadhu looked excited to share his experience with us the cops interrupted and asked us to leave as the whole city was closed due to the Gates of Pilgrimage. We tried our best to convince them to let us stay for the night as we had no other option. It was 6pm and wasn't safe in going downhill in dark, but still they didn't let us stay. We were tired and disappointed by the cops who forced us to trek downhill for 16km to find a place to stay which for us seemed impossible. But "Bholey oooh Bholey" didn't let us down, once again after walking for hours in the dark we found a taxi coming from behind. The car stopped and the driver asked us that if we want a lift, "Yes of course we do Bhai ji" said doctor and then the driver took us back in the ages ask to how natured played it's role over 50 years and how people and their way of living changed. 3 hours of long drive we were back in Birla Dharamshala,Uttarkashi from where we started.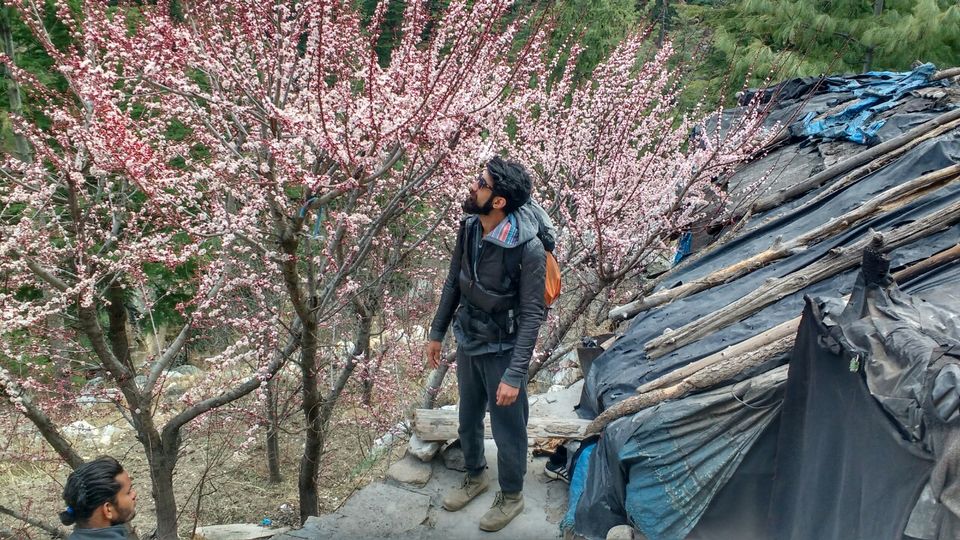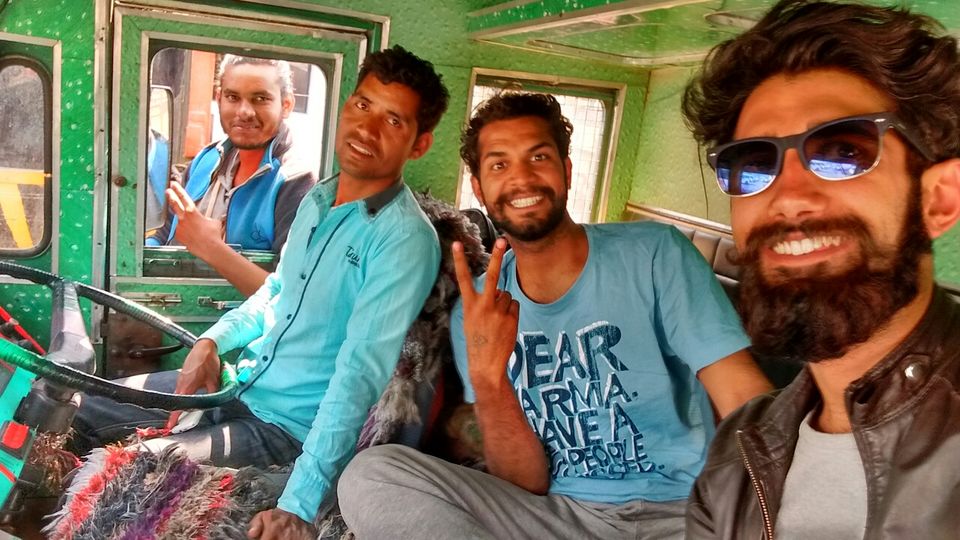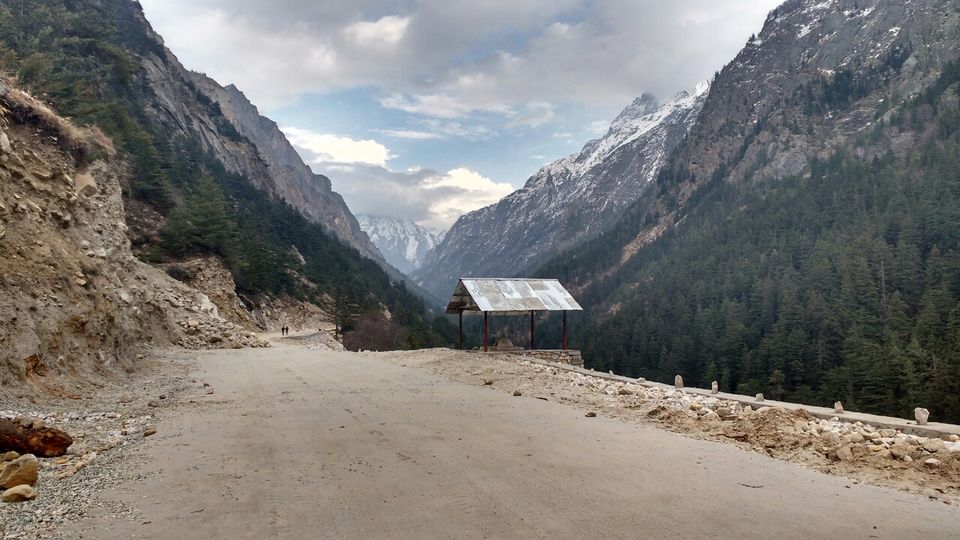 "Puri Kamar ki band bajj gyi" speaking with full energy but till wasn't loud enough, which made me measure the depth of pain in his vein. We didn't hurry today because it now that we'll get returning back to rishikeh and the home.
After a good breakfast at the tea stall and thought of trek downhill and the take our chances to hike. Standing at the bus stop with no money won't help us. Yet again hard work and dedication paid off and again it happened to hitch hike in a truck but this time it was way more comfortable than even sofas at home. At first he said he'll be stopping after few miles but after an hour of our conversation we ended up in rishikeh. The drive with the driver was insanely a test of patience whether we can or we won't. We did, we did pass the test of patience and reached Uttarkashi in next 7 hours of talking, laughing, eating, singing, and things we don't we know remember because the heat made up sleep high.
It was 4:30pm we reached Rishikesh and the same spot where we landed on Day 1, Ram Jhula.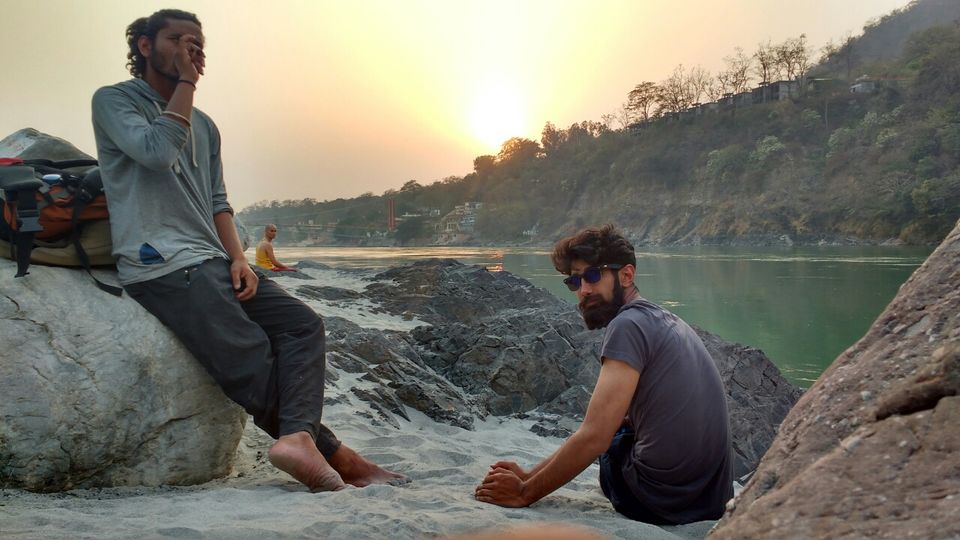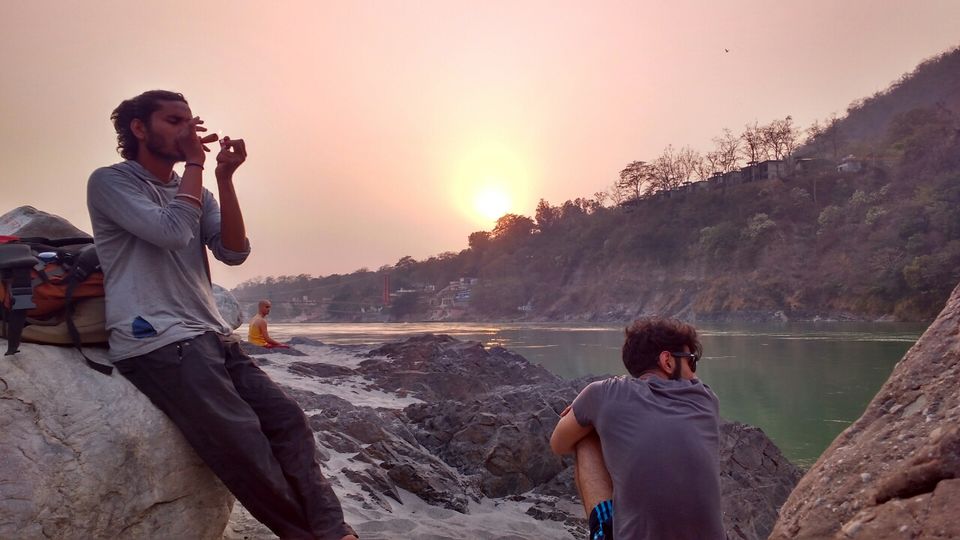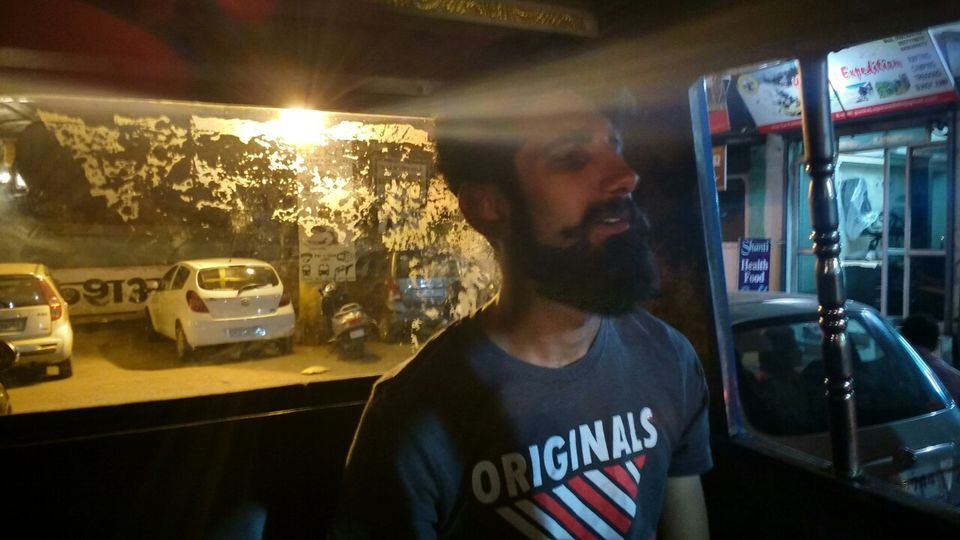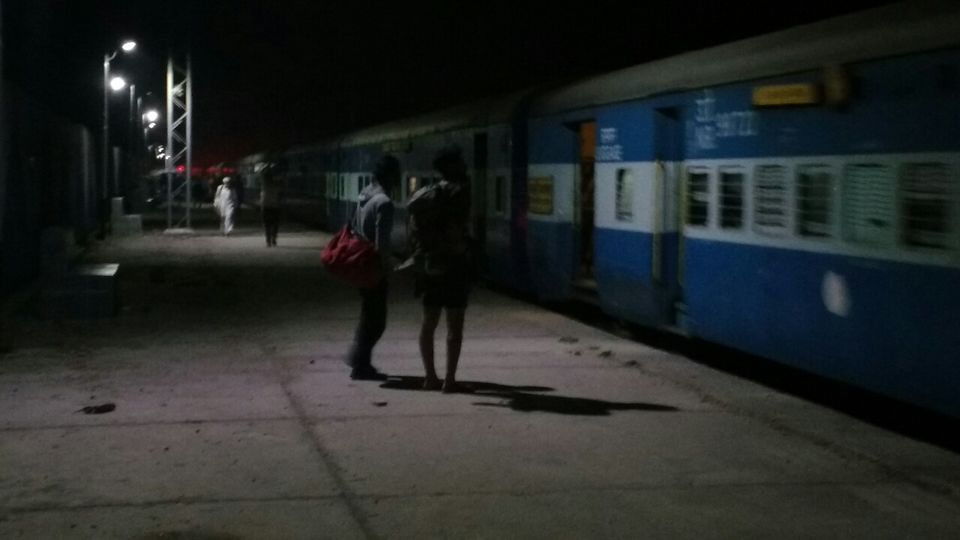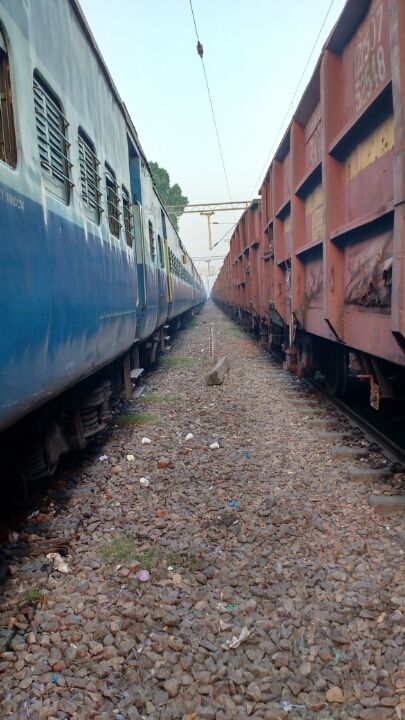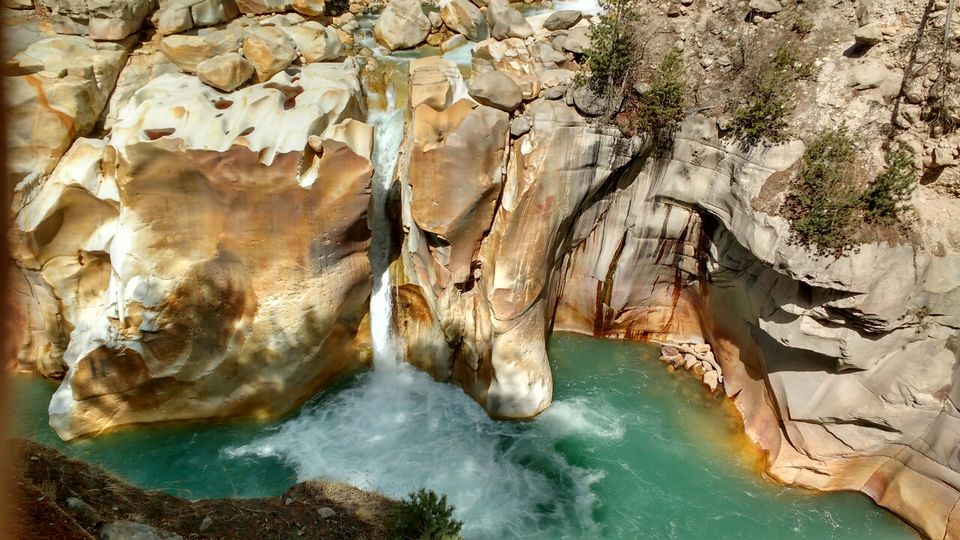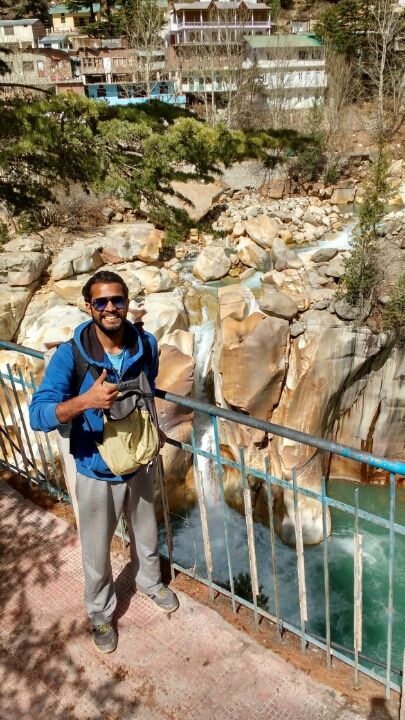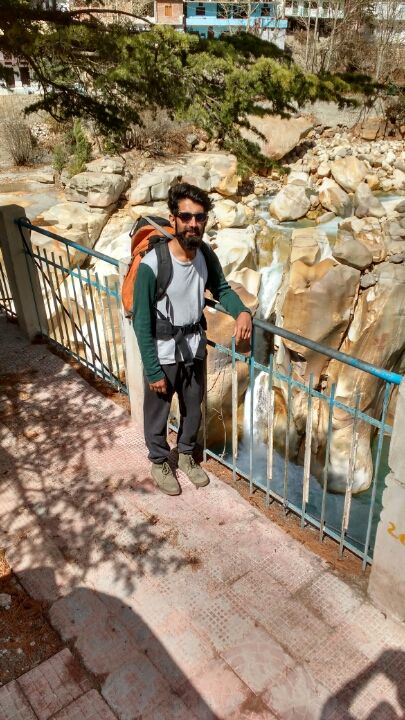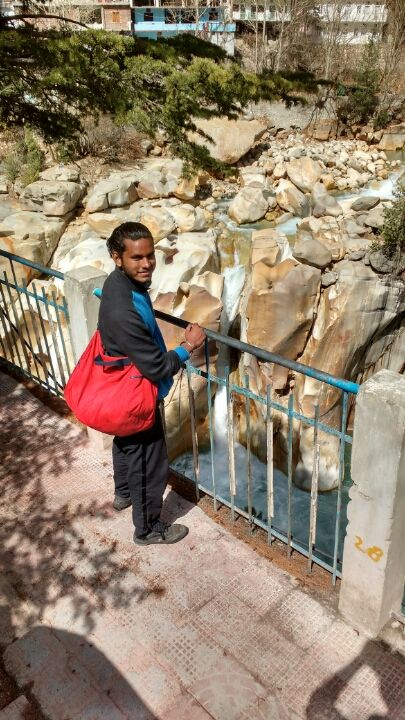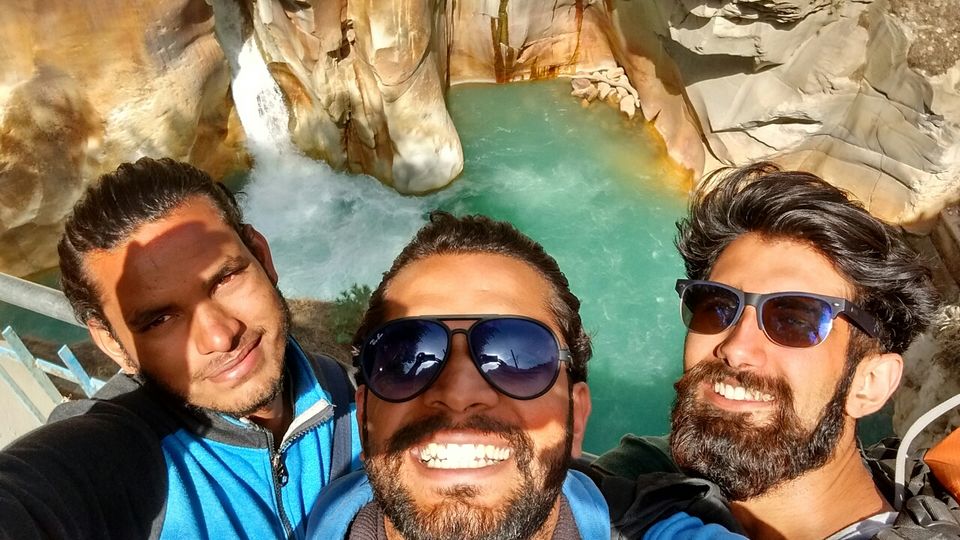 It was 9pm and I was back in Delhi.