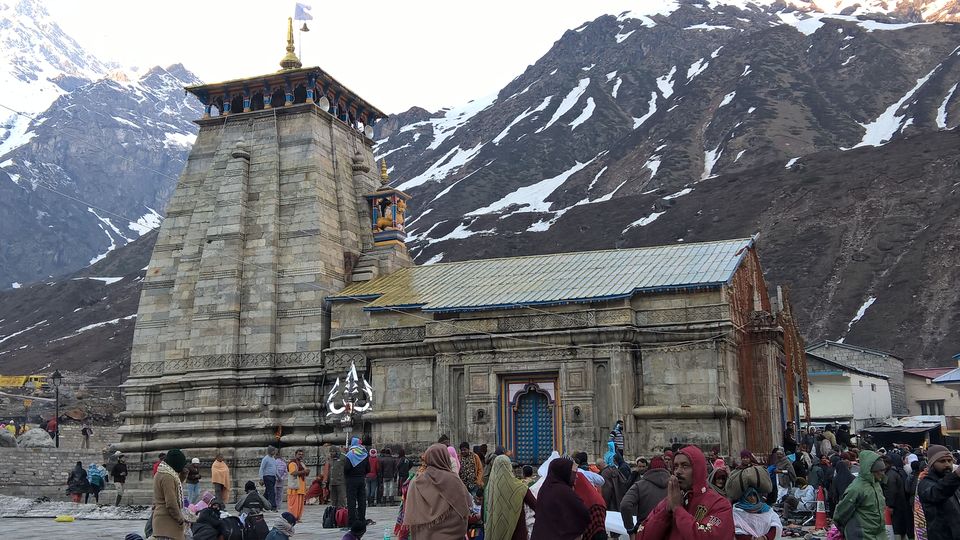 Before I started this 'Yatra', I was inspired to explore the Uttarakhand after reading other people's 'Travel Blogs' online and many other spiritual books. I called this 'Journey' as 'Yatra' because for us it was not a 'Trip' or 'Adventure' but 'A Spiritual Journey to Seek Yourself'.
We planned the Journey for 12 days from Jalgaon (Maharashtra) and decided to visit the place #Gangotri, #Kedarnath, #Badrinath.
On 24/05/2019 we reached at Haridwar and booked the room at "Kali Kamali Ashram" and after getting fresh we first booked the Cab for our "Chardham Yatra" but after discussion with visitors of Chardham we decided to explore only Gangotri, Kedarnath and Badrinath. In the evening we visited "Har Ki Pauri" and take "Snan (Bath)" at Ghat area.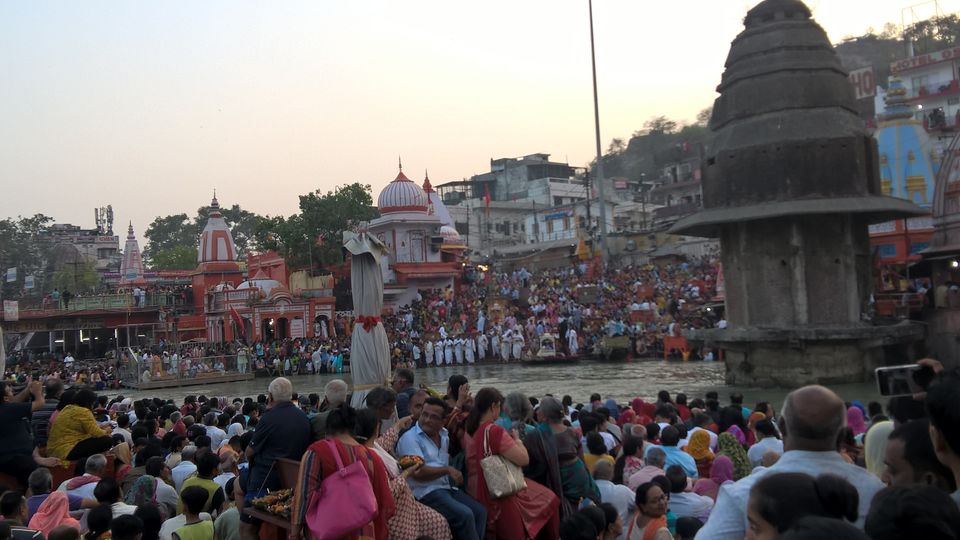 On 25/05/2019 we started our Journey and decided to reach "Gangotri" till evening. The distance between Haridwar to Gangotri is near about 295 km and it will take 10 hrs to reach because you can drive the car with maximum speed between 30-35 km per hour. The whole journey is full of valley road starting from Rishikesh and ending at Rishikesh. It is better to start journey early in the morning before 7.00 am so you can reach the Gangotri before evening.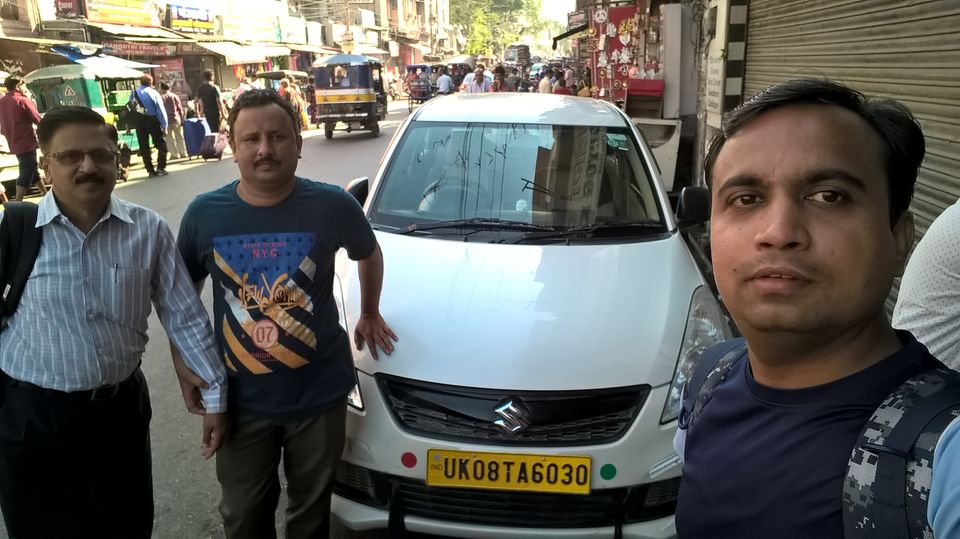 As we started the journey near about 8.30 am and also get stuck in the middle of traffic due to construction work of Highway was in progress and also we stopped for breakfast near about Rishikesh, our cab driver said that "We can't reach at Gangotri in evening and don't force me to drive fast, I will do my best".
On the first day of Journey you may face the problem of Acute Mountain Sickness (AMS) which is very common. The symptoms can feel like a hangover – dizziness, headache, muscle aches, nausea. Our one partner started to feel hangover due to which we take so many stops during the way. During the journey we take our first halt at New Tehri. You can see the back water of Dam build on "Bhagirathi River" at Tehri.
May and June is the ideal season for this Yatra, lots of vehicle was in lane on that road. After crossing 'Uttarkashi' we faced the traffic jam for near about 1 hour as the road was very small on turning end and only one vehicle can pass at time. So, we get late to reach our decided destination and decided to stop at 'Gangnani'.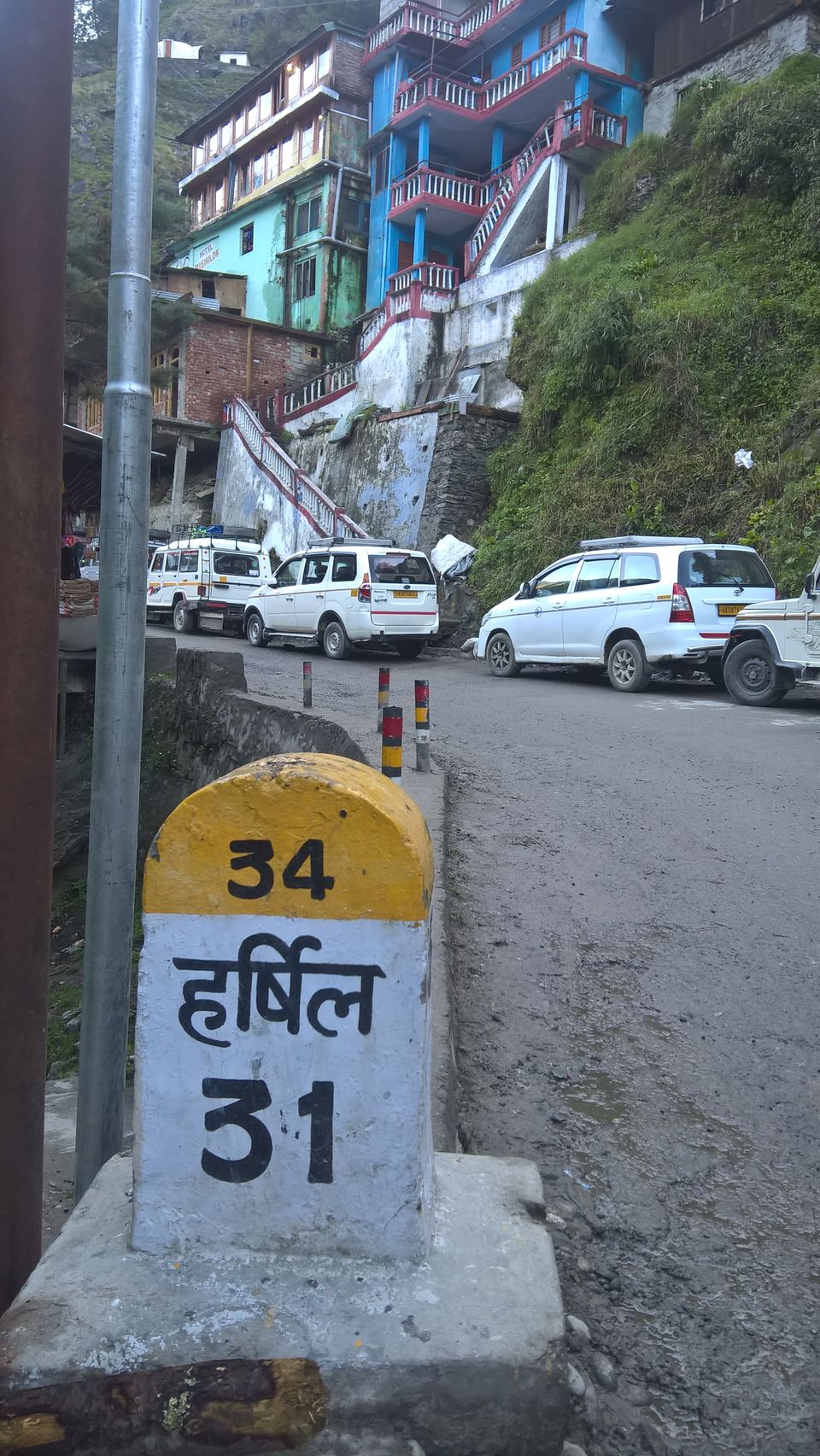 As it was become very dark to drive and temperature also get down we decided to stop at Gangnani and started to search lodge for night stay. We already decided our budget for Room which is Rs.400 to Rs.500/- per room per day and Food Expense Rs.200/- per person per day, we started bargaining to the room owner and luckily we got the room in front of Hot Water Kund (Tapt Kund). We were so happy to seeing the Hot Water in such extremely cold environment. We were very hungry as we forgot to take the lunch in afternoon, we order our food i.e. Baigan Bharata and we went to take a bath in Tapt Kund. After a bath, we had our dinner and went into the bed. In night always keep your windows open for air because you may face the problem of low oxygen.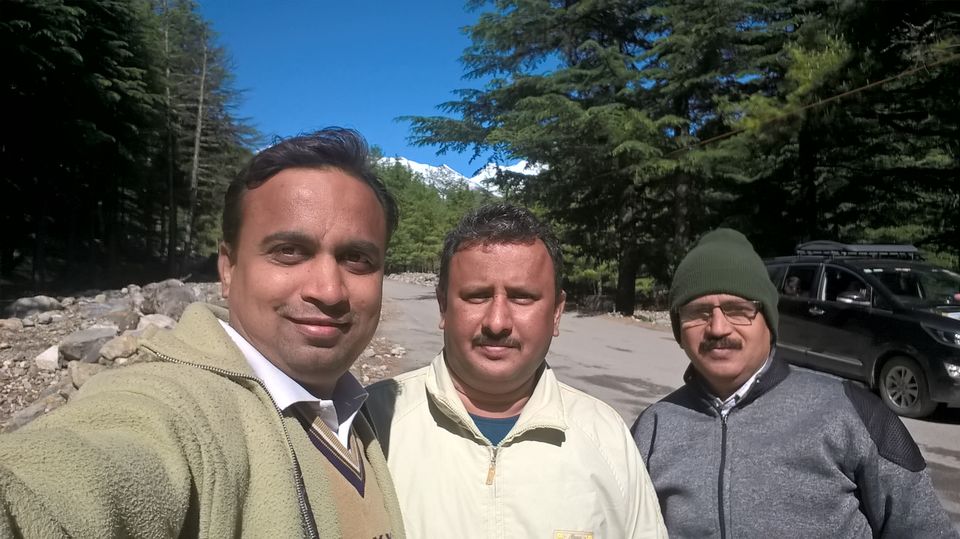 On Next day i.e. 26/05/2019 we got up early in the morning and taken bath in Tapt Kund and got ready for Gangotri. This place is always crowded in morning due to Hot Water Spring. On the way of Gangotri after Gangnani you can stay at Harshil but it is very costly because of beautiful nature and is famous for one reason. i. e. Raj Kapoor's Hindi film, Ram Teri Ganga Maili, was filmed in Harshil. An army camp is also located here due to its proximity to the Chinese border.
You will get amazed after seeing the True Natural Beauty of Himalaya with its amazing Natural Landscaping and Systemic Agriculture Activities on slope of Hills by local residents.
Finally near about 10.30 am we got reached at Gangotri. The place was very crowded as that was the peak season for Yatra. First we decided to visit the Ganga Temple but after seeing too much crowd and long line of people for Darshan we decided to skip the Darshan and explore the Ganga River.
At Gangotri climate is very unpredictable, but we were lucky to have open sky and pleasant climate. Here the river is very cold and you can't direct go into the water and don't dare to do that.
Excessive exposure to the cold can lead to cold stress, which can cause frostbite. The most serious medical condition caused by the cold is hypothermia, which occurs when the body loses heat faster than it can produce it, and can cause death if not brought under control.
So, go slowly into the water and get formalized with its stream and keep your body active to generate heat. We filled our WATER CAN to carry at home as it is tradition to keep Ganga River's Water at Home for pooja. Here you see very scared stones around the temple and there are some ancient stories about them.
After taking a blissful experience and memories of Ganga River we left the Gangotri near about 2.30 p.m. after taking lunch of 'Aloo Paratha' and started the journey towards the "Kedarnath".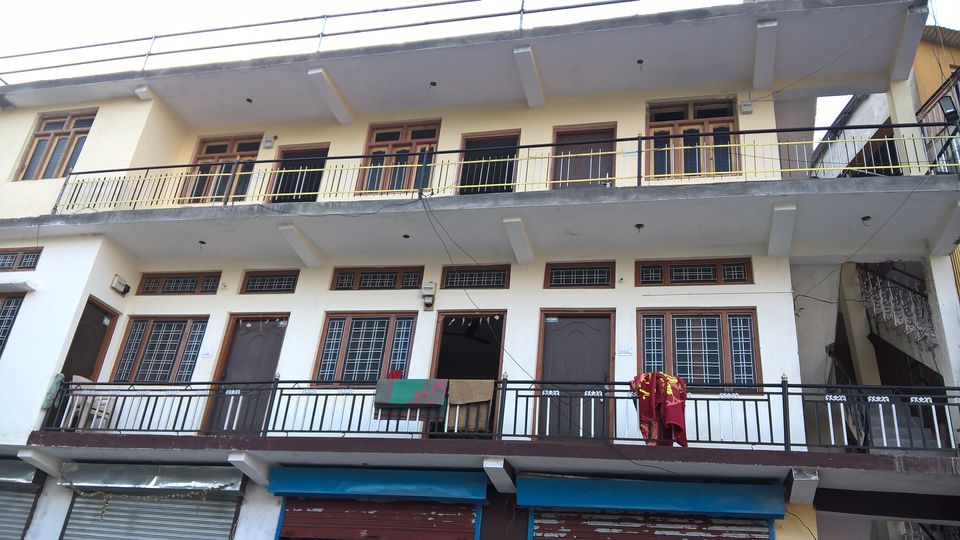 Now, the distance between Gangotri to Kedarnath (Sonprayag) is near about 375 km. So, we decided to take halt at Uttarkashi and started to find rooms in Uttarkashi. Here also rate of rooms quite high but you can get room after bargaining. If you have low budget then you can get room after crossing the bridge of Uttarkashi on the way of Kedarnath. One good thing I noticed here that there is lot of facility of rooms for stay you can get the room in any village at low cost but don't expect much about food.
At Uttarkashi we asked to room owner about supply of food and specially requested for 'Khichadi' and we were disappointed when that item came in our plate. Please keep snax and dry fruits with you.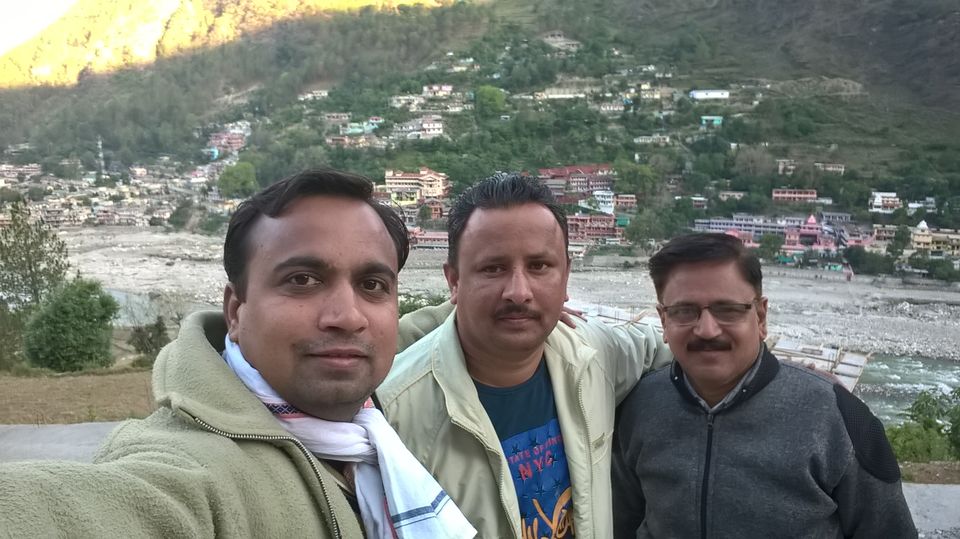 Next Day on 27/05/2019 we get fresh and started our journey toward the Kedarnath.
Keep reading our next journey on # Kedarnath Trek in night.....