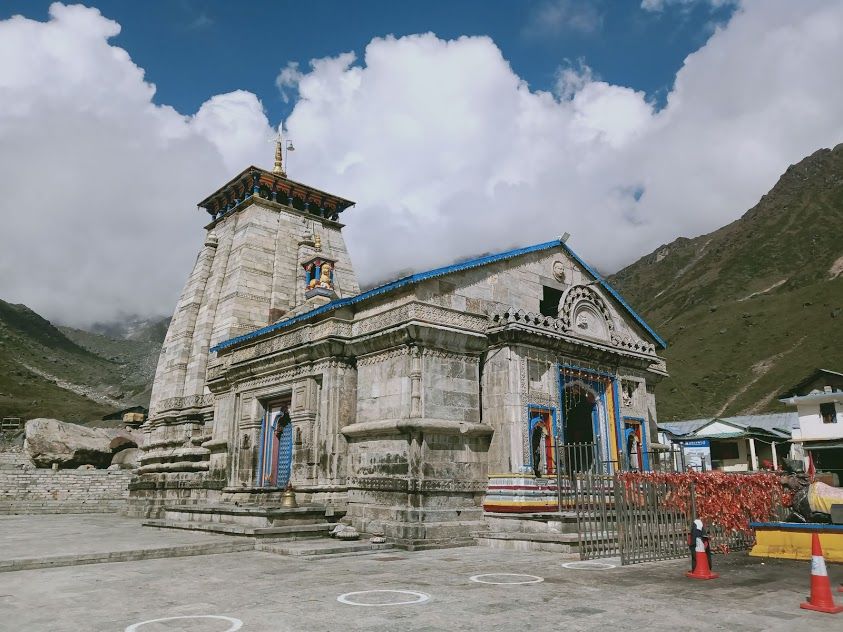 This was my dream bike ride to Char Dham of uttarakhand (Yamunotri, Gangotri, Kedarnath, Badrinath). due to COVID 19 i have to take covid test with me so i got my free test from a government hospital with the help of my best Friend.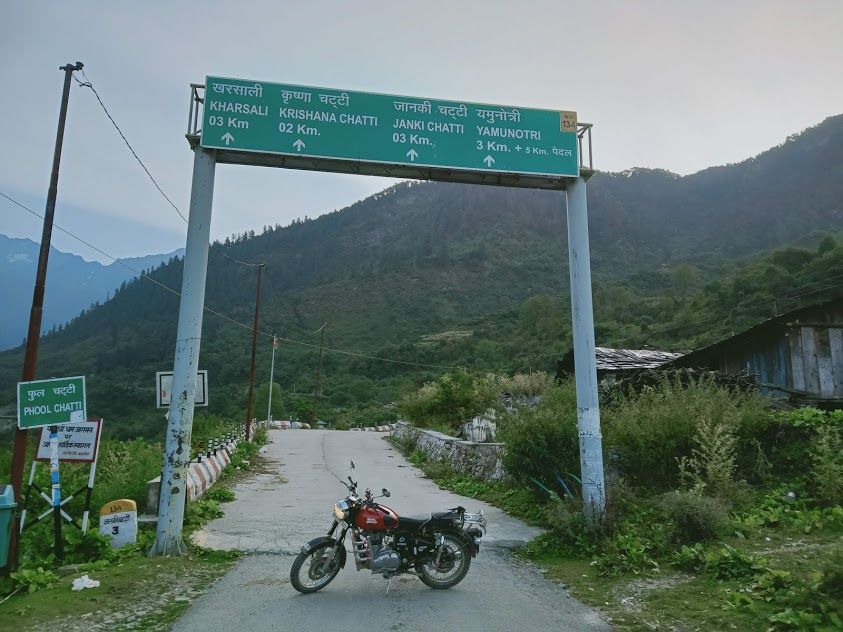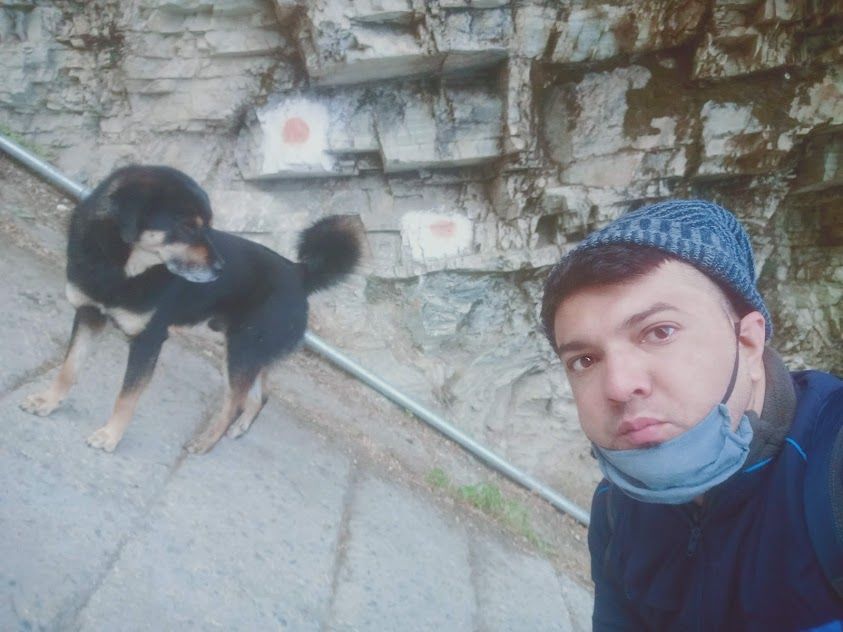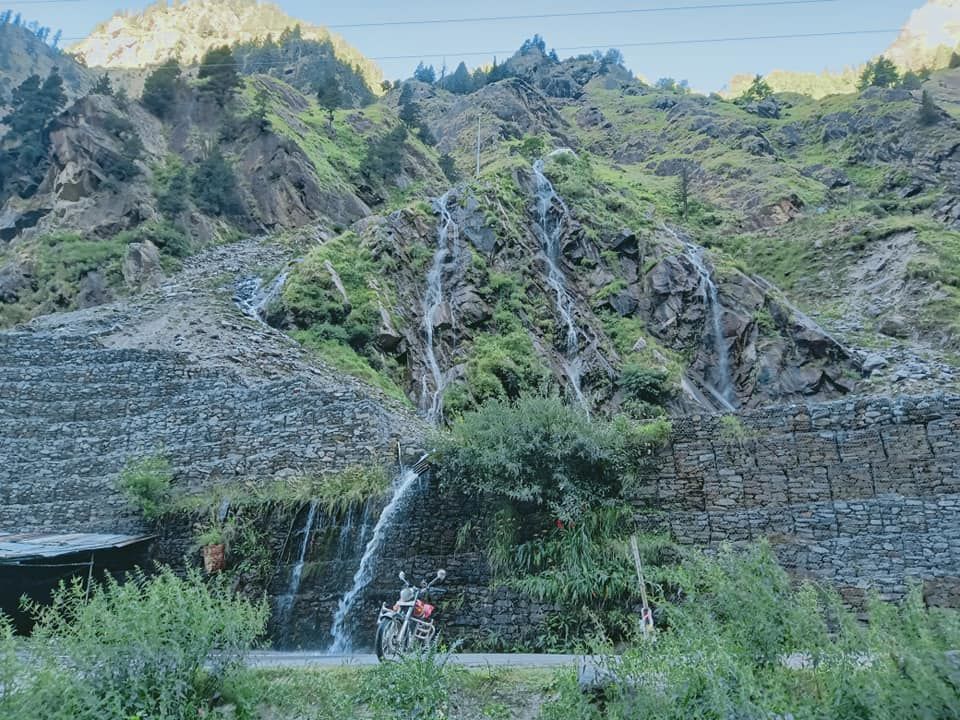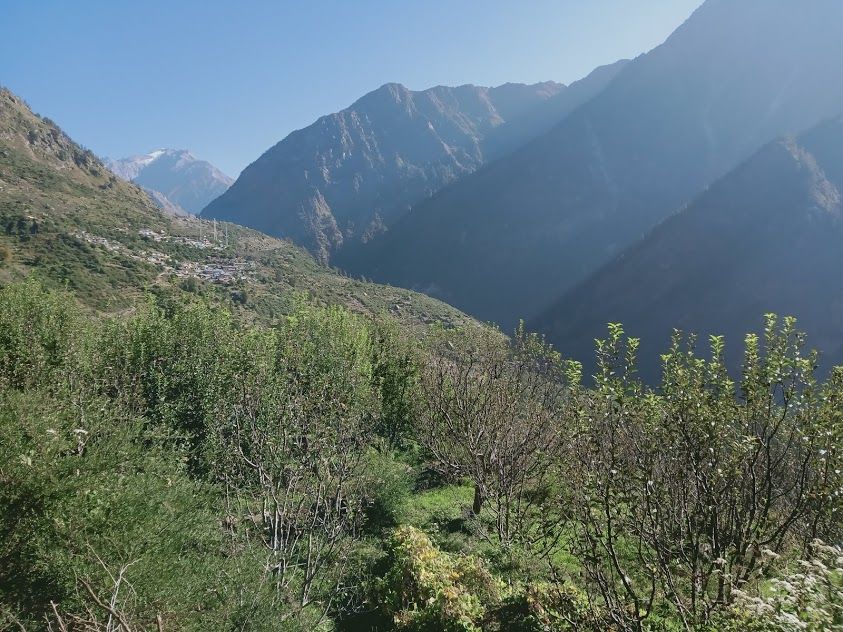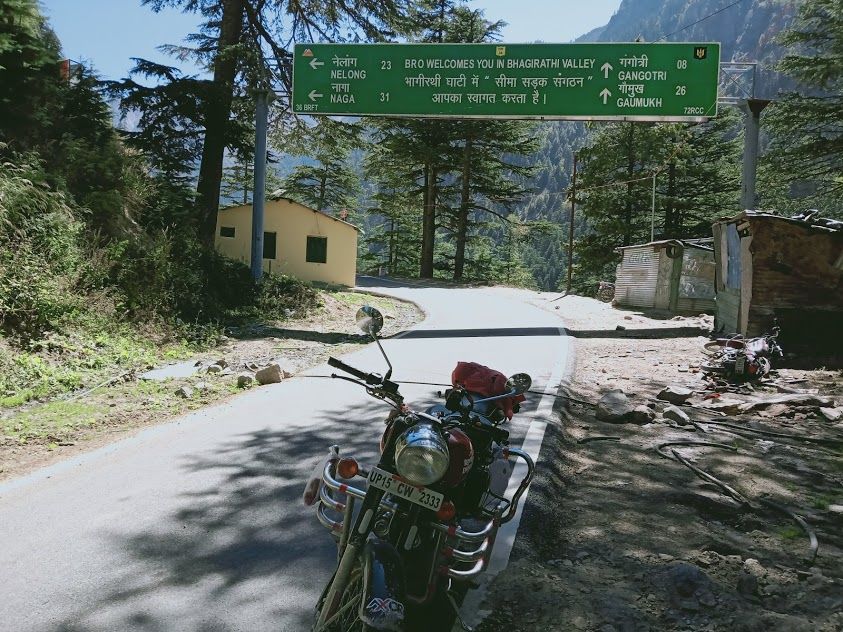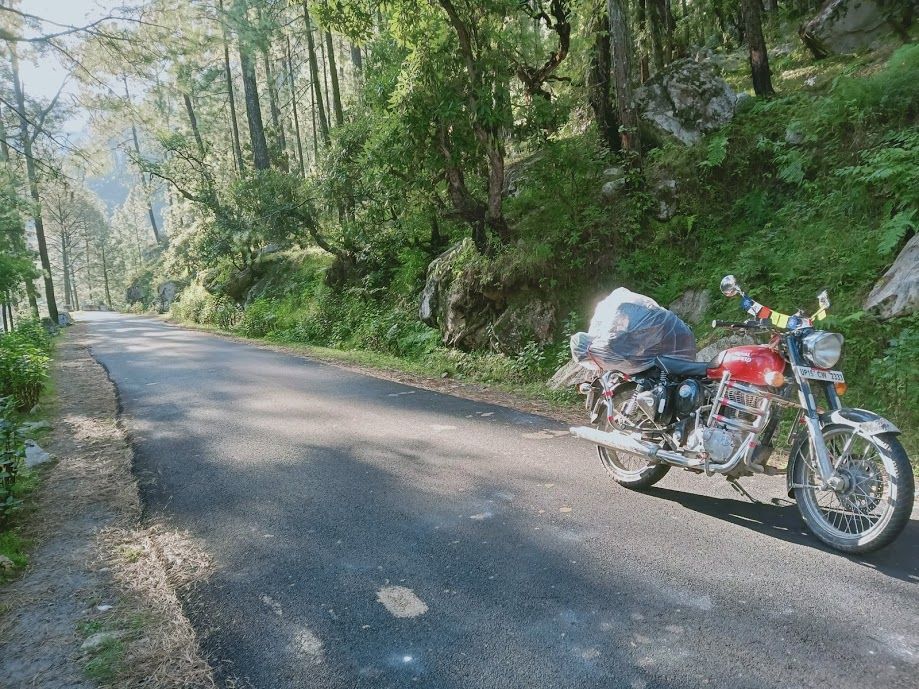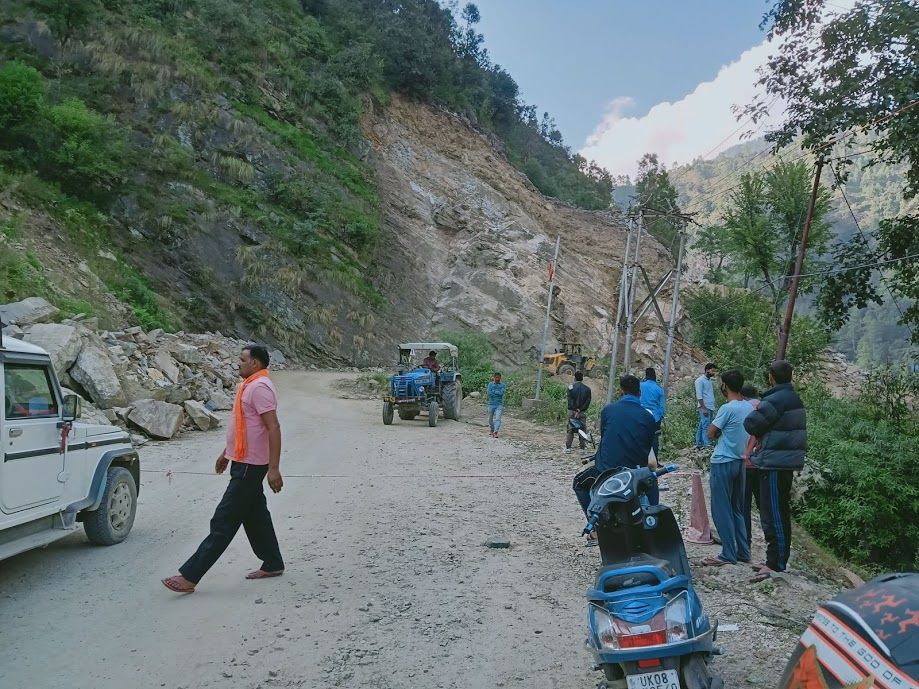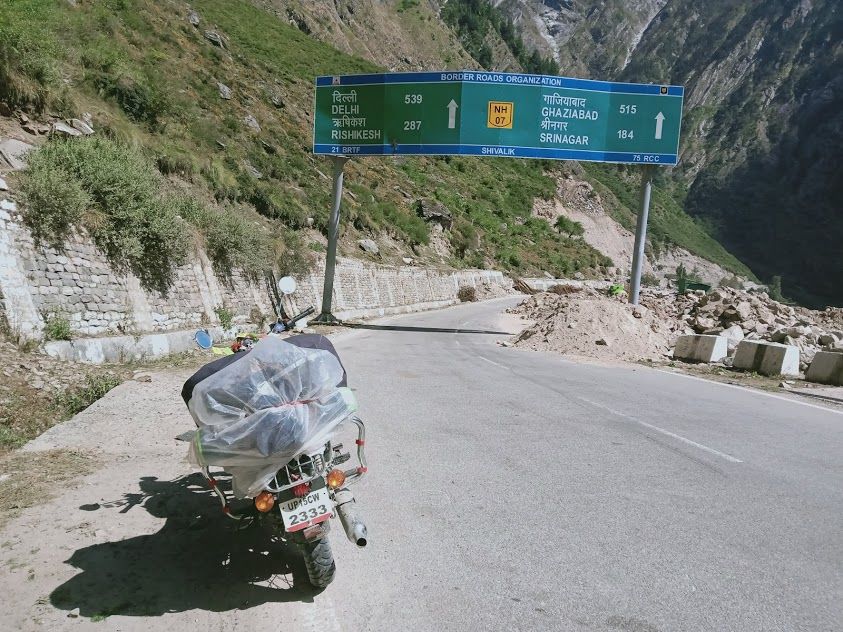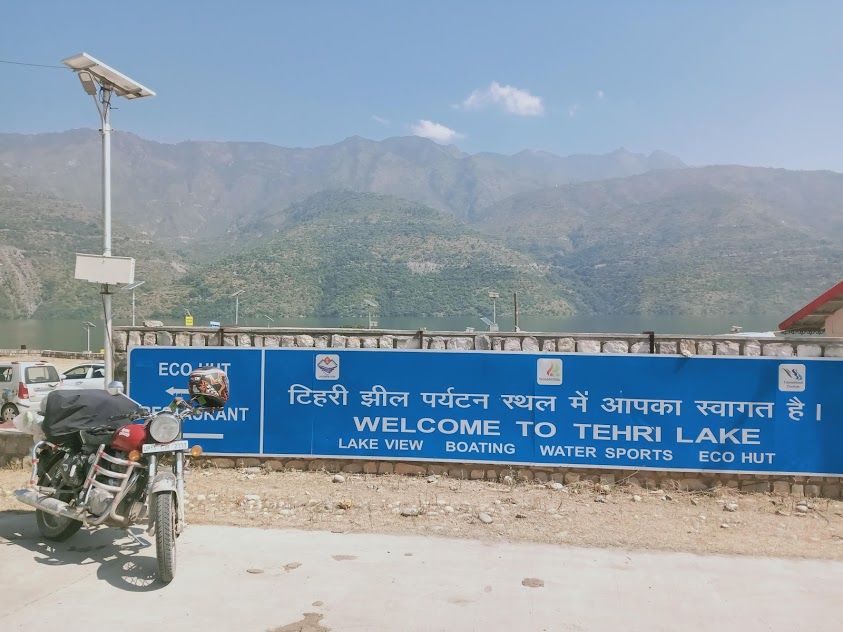 Day 1. I was so excited for this trip, i was preparing myself since long like collecting my gears and servicing my bike and planning for route and other things which was required and apply for leaves from my office. finally day come and i start my bike early in the morning 4:00 AM from Ghaziabad because i need to collect my COVID report from meerut. i reached 5 :17 AM at meerut and collect my report from my friend.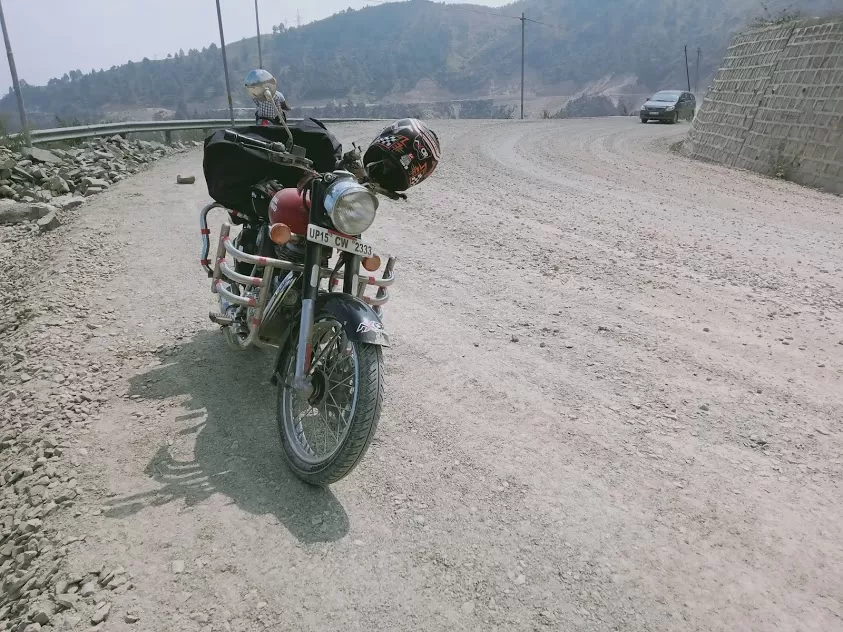 I ride my bike continuously and reached rishikesh around 9:30 AM. Had my breakfast and discuss with some local for route discussion. i was having a bad plan in my mind that was like i want to go first kedarnath and other dhams so i was heading towards kedarnathji. when i reached Tehri and discuss with some locals about my plan then they suggest me to go first yamunotri and then gangotri and kedarnath and badrinath ji.
I changed my plan and take a route to yamunotri from tehri which was very long. but that was awesome route i enjoyed the route and reached Dharasu bend at 3:00PM from there the Yamoutri was 100 km. it was not easy to reach Yamunotri before sunset but i ride continuously and reached rana chatti which was nearest point to yamunotri. Book a room in 400 INR where i did not got my dinner on that day because i was late in night 9 :00pm. I had something from my beg (some apples i bought on the way) and had it and go for sleep. because i was too much tired.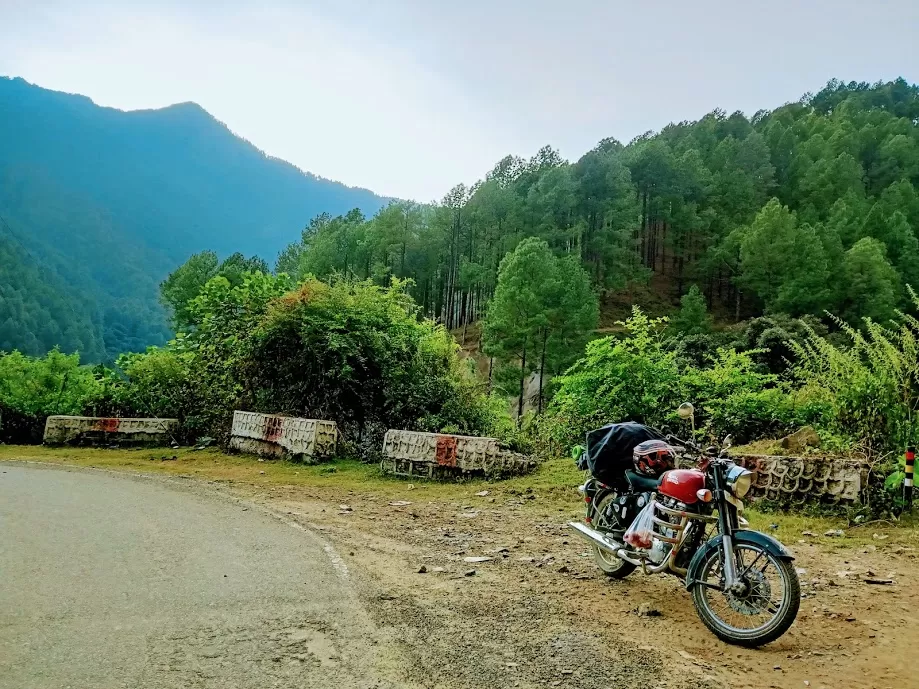 Total Distance Cover in day 1 was 500 KM.
Total Time : 16 Hours
Day 2. I was staying in Rana Chatti then woke at 5:00 Am and get ready for trek to yamunotri. The trek point was 15 km from my hotel. Wear light clothes and take my apple and bought some parle G biscuit. i reached trek point 7:00 am.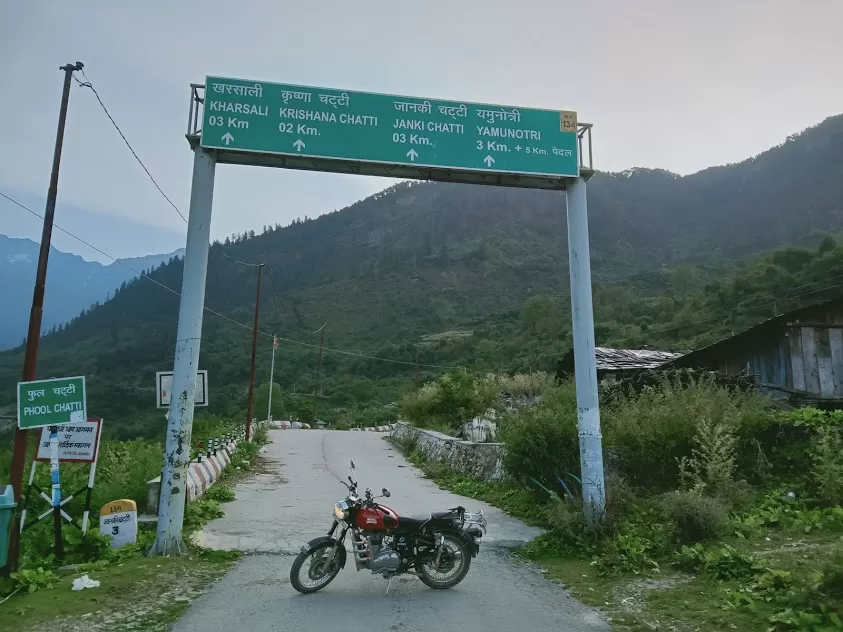 For Yamunotri trek i need to park my bike at a small restaurant he did not charged any thing from me. Now i have to start the trek there was very less people that time. some dog start following me it was nice things because going alone was so tuff. but i enjoyed the trek with dogs and share biskut with then.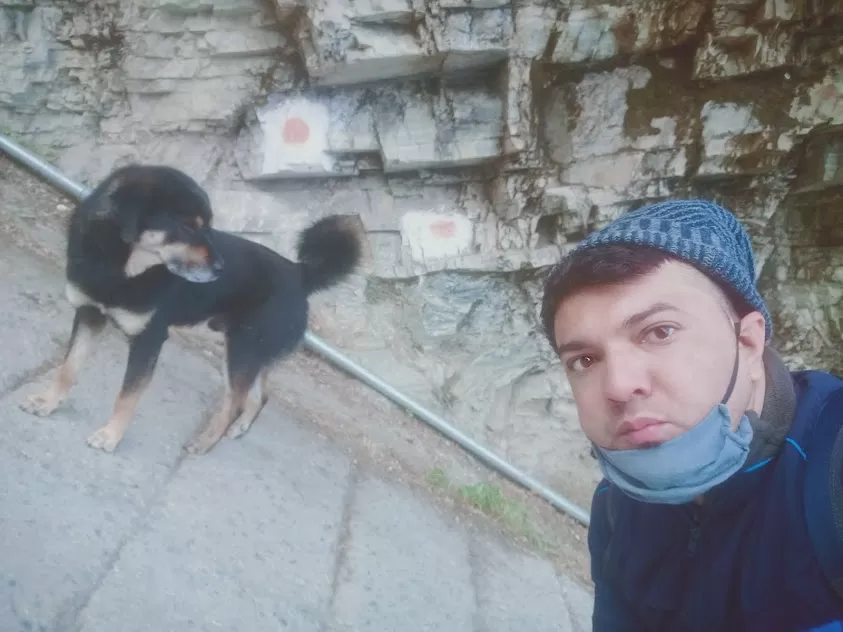 Around 9:20 AM i reached Yamunotri and seen this first time i was very nice view to capture in my mobile.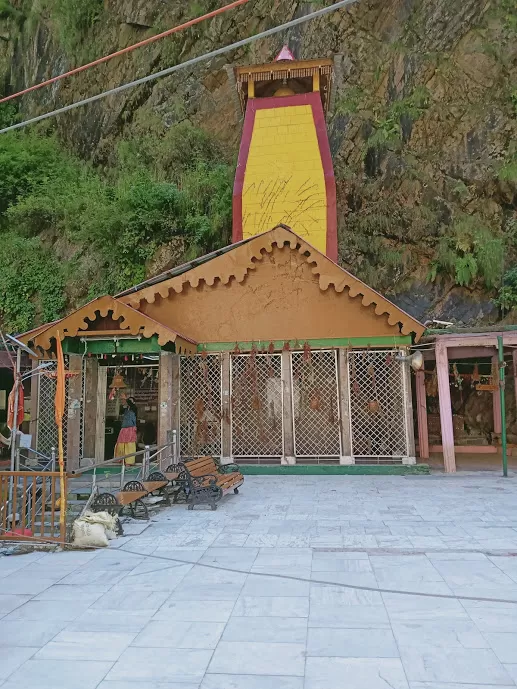 It have me lot of confidence as i have covered 25% of my trip visiting this temple. now i have to reached back to my hotel and have to checkout before 12:00 PM. but i did not miss to click some picture.
Now i have to start my return back to hotel. I did not spend much time there but seen everything. reached hotel at 12:30 PM and pack my bag and start my bike for Gangotri it was around 210 Km from there it was not easy to reach because it was already half day spend. i was riding with my flow but getting late. had my lunch from bag i was carrying something. when i reached Uttarkashi and stop for fuel refill in my Bike then i discuss with local about my trip to reaching Gangotri/ harsil valley it was already 6:00 PM they suggest me to stay in Uttarkashi and then go to gangotri in morning.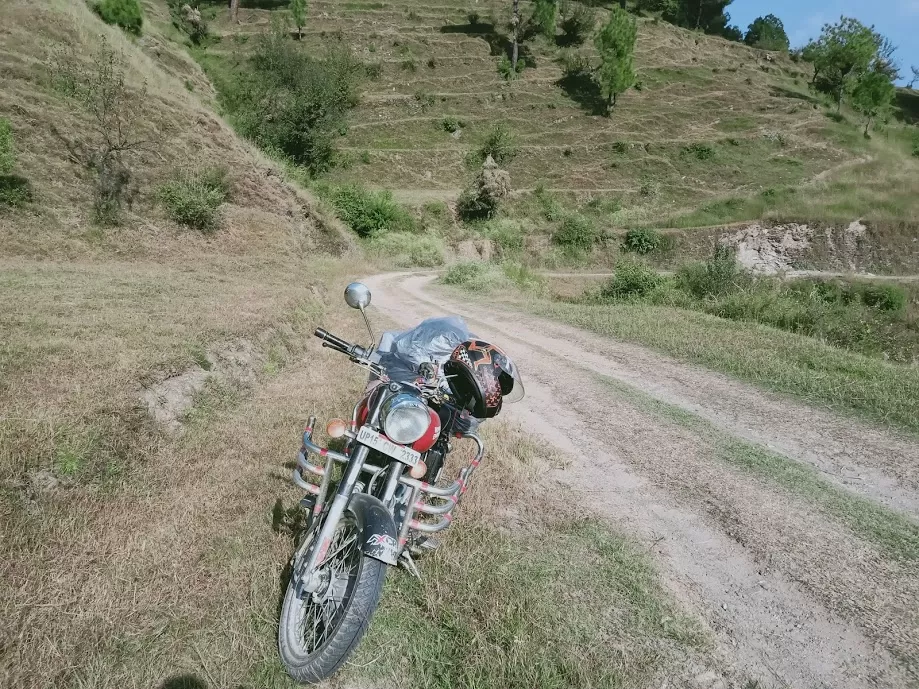 The region of getting late was also a landslide near barkot which takes 2 hours to alternate route cover. then i decided to stay in uttarkashi and got a small room in only INR 250 per night. i had my dinner thali INR 70 and bought muffin and Fruiti for my morning breakfast go for sleep.
Day 3. woke up early in the morning had my breakfast which i bought last night and started my ride towards Gangotri the route was very nice road conditions was better than previous day. I did not checkout from that hotel and left my some begs in the room, because i need to come back from gangotri to uttarkashi for my next destination of kedarnath.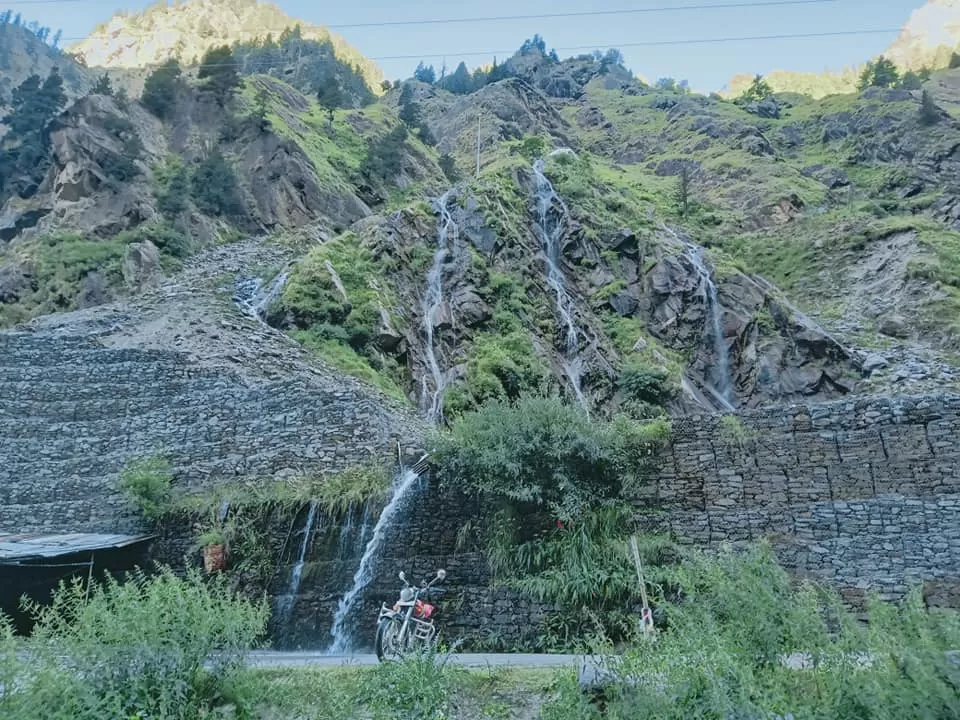 The Road was nice and weather was very pleasant. Take some break on the way and had some fresh apple from orchid.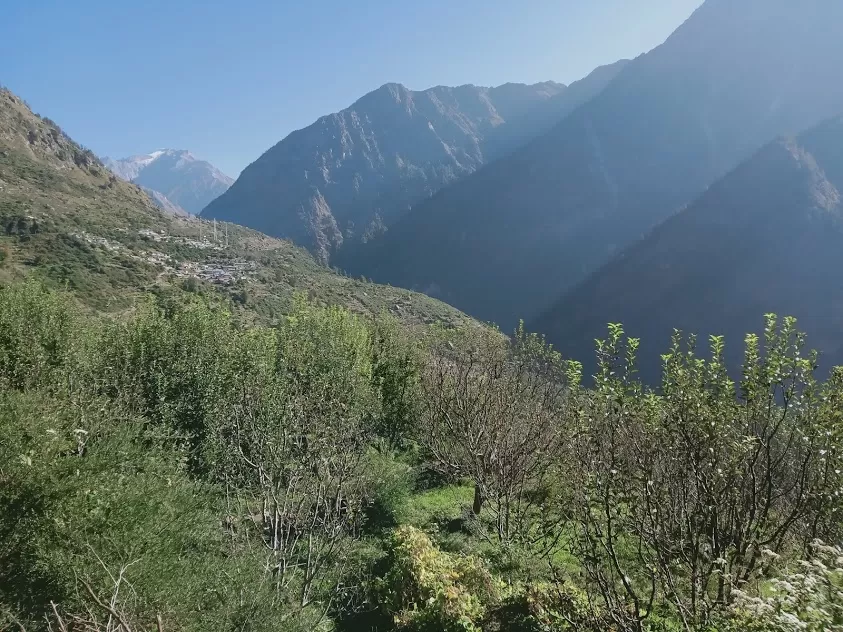 Had a great meet some other travelers on the way who was doing their travel on the foot and bicycle.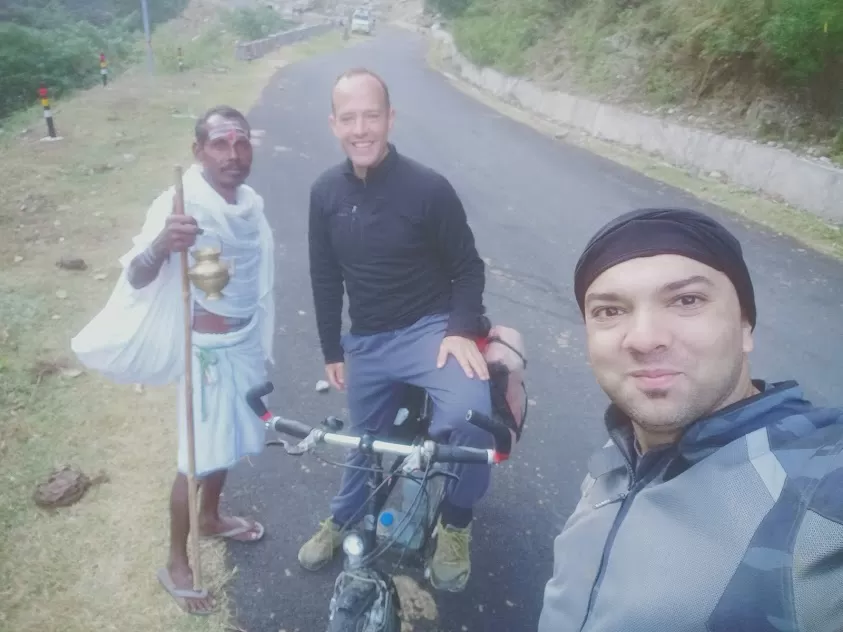 Reached Gangotri Dham at around 10:30 Am had "Darshan of Ganga Mata" Temple. The place was very peaceful and very less people due to Covid 19. i have spend 2-3 hours on that place and chat with some Priest. I want to see some nearest point of the gangotri like surya kund and other small kunds.
Surya kund just 100 mtr from gangotri Tample.
Then now i have to come back to uttarkashi after have such a good experience. There are lot of things to do like gaumukh and nelong valley. but due to less time i have to return back but i have time to explore the harsil valley. There was very small village of buddhist and a monastery.
After Exploring such a great place i started my return ride to uttarkashi there was one another place where i spend some time.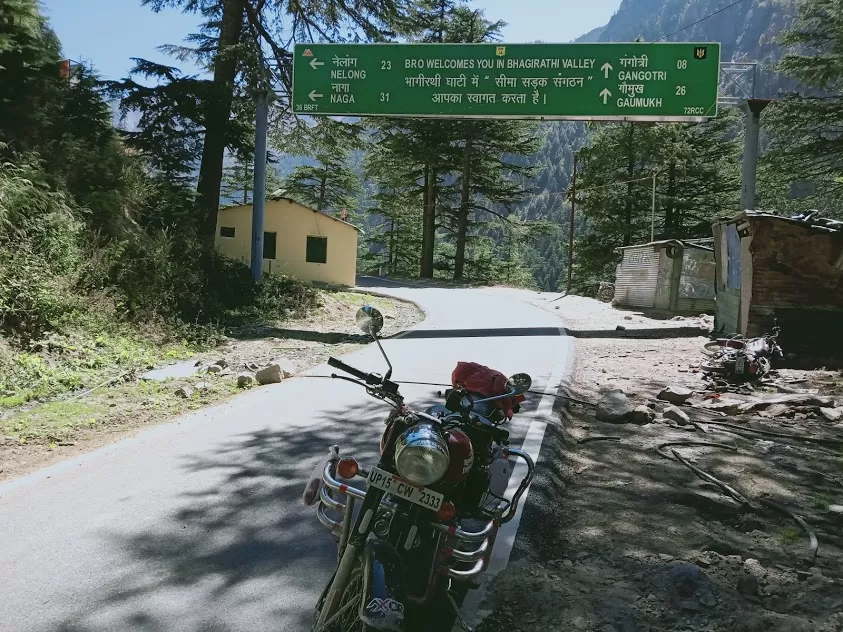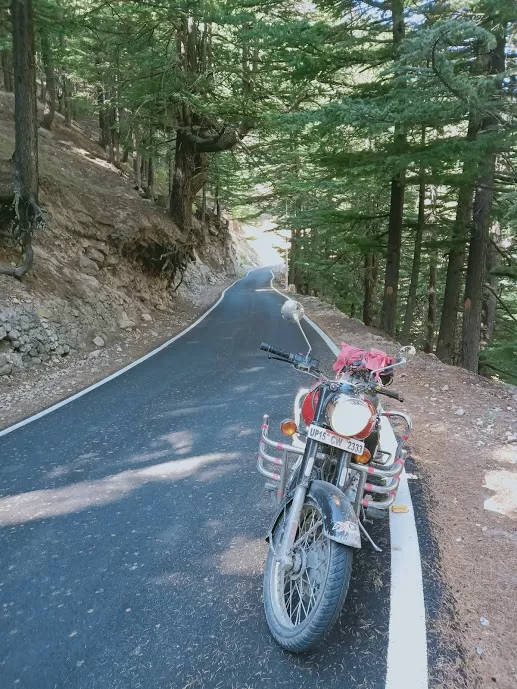 Reached back to Uttarkashi and had my dinner and go for sleep make payment of my hotel so that i can leave early in the morning.
Day 4. Now this was very important day for me because i was going to much awaiting ride to kedarnath. i started early in the morning had my breakfast from my beg. the route was via Ghansali the awesome route. i enjoyed my ride in the nature laps.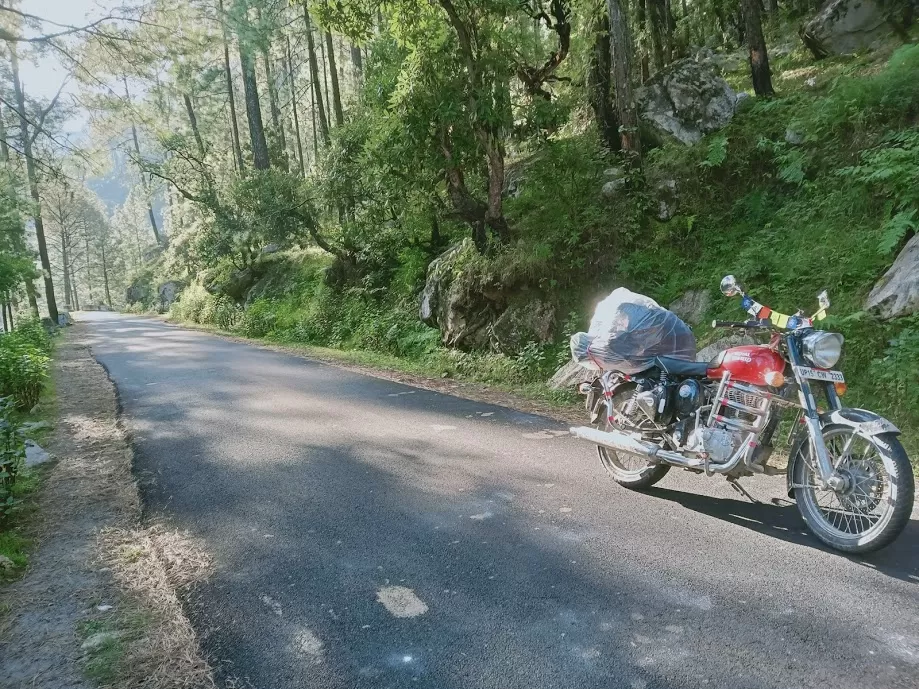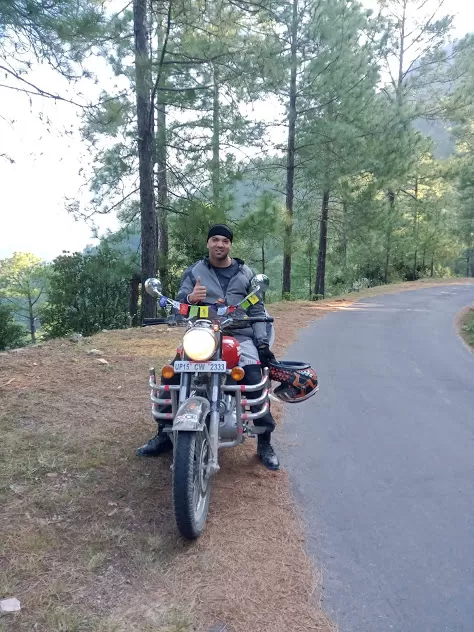 This was long ride of the Day i need to cover around 300 KM. i had my lunch on the way and reached at 4:00 PM Sitapur just 3 km before my destination Sonprayag. There was a landslide Near Sitapur for that i have to wait for 2 hours due to that my registration was not done but i have done registration online. This time i had my online booking in GMVN Sonprayag booked dormitory at INR 500. had my full dinner in GMVN and get a good sleep.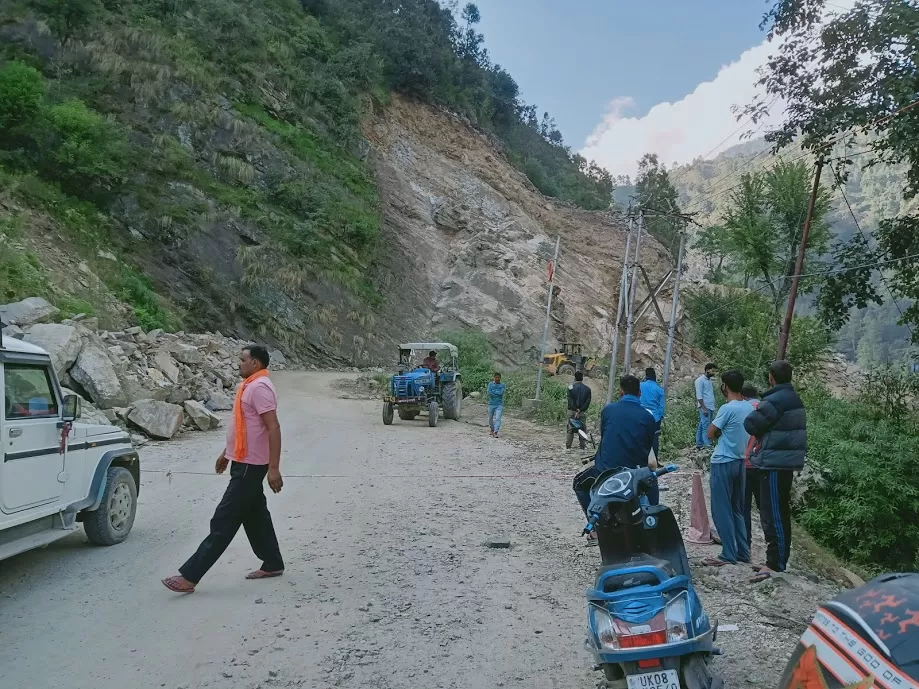 Day 5. This was again my very important day i have to trek 16 km for reaching my load kedarnath Temple. I Meet a guy who also from Noida and was solo so the trek route become easy and we both walk continuously and complete trek in 5.5 hours starting at 7:00 Am and reached 12:30 PM on the top. clicked this awesome view.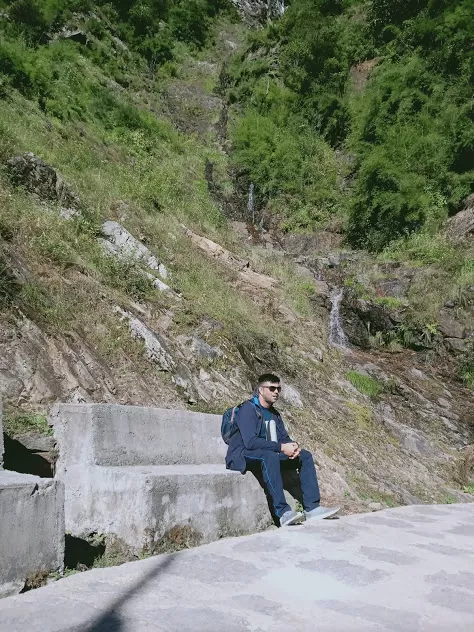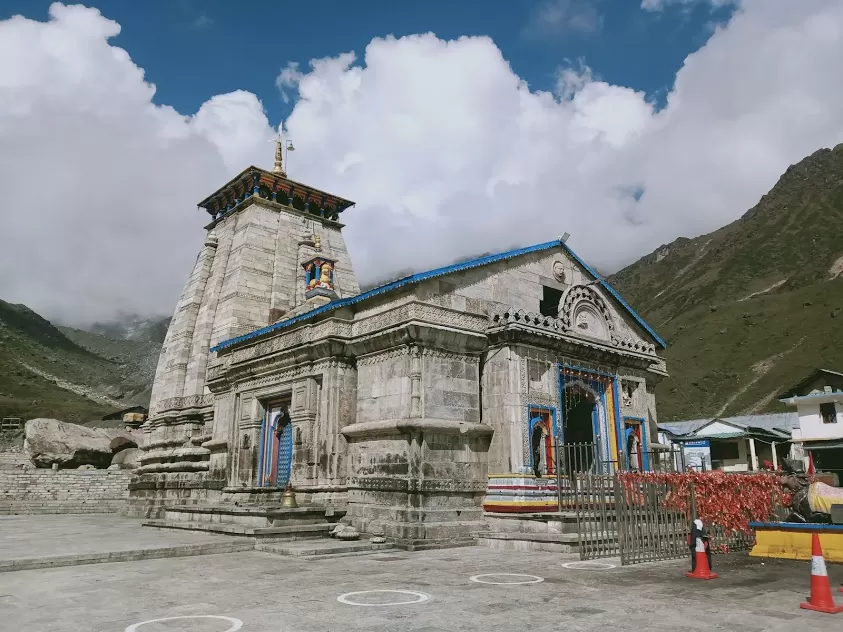 Spend long time there and visited Bhero Baba on the top of hill. Attended evening Aarti and enjoyed at the Kedarnath campus feel the power of god.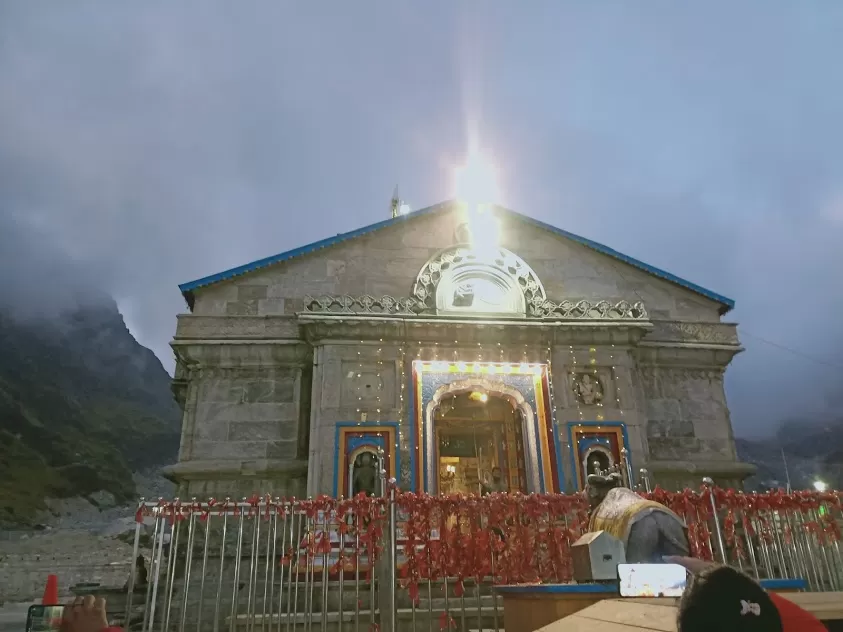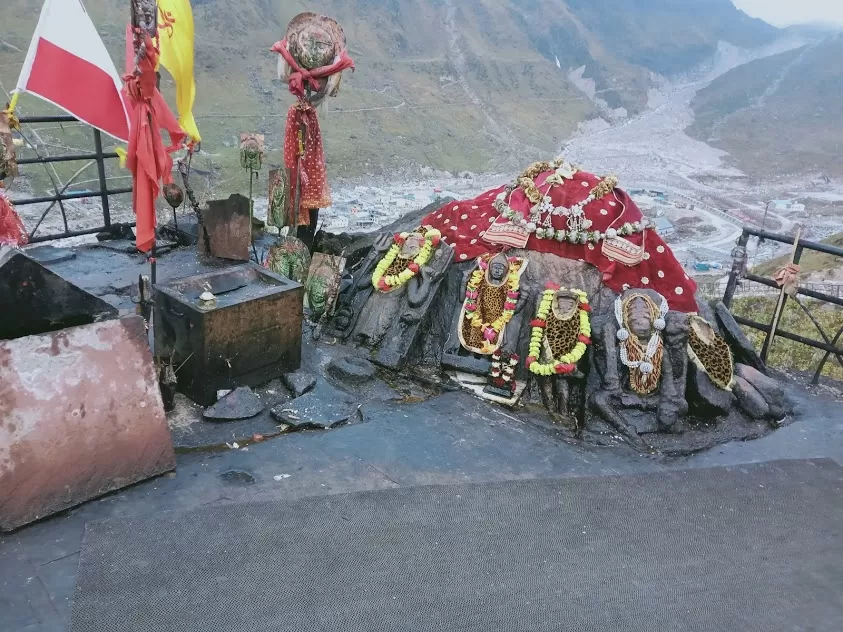 I stayed there for that neight. The guy who was with me arrange the room for stay by help of his friend in UK police. we had dinner and sleep tight. The weather was little cool.
Day 6. I woke up at 5:00 AM and left the room at 5:25 AM for return trek which i complete in 3.5 hours and reached Gaurikund at 9:00 AM. My bike was parked in GMVN Sonprayag so i have to take share taxi which was waiting for more passenger. Then i decided to request bike lift from someone, I got a bike lift who drop me at sonprayag which was 5 km from Gaurikund.
Complete my packing and had bath in GMVN and start my journey for my last destination Badrinath which was again 210 km from Sonprayag. it was 11:00 am when i start from Sonprayag. and again very hard to reach Badrinath. My route was via Chopta i have to enjoy my ride on that day and confidence was very high because my trip was also most completed.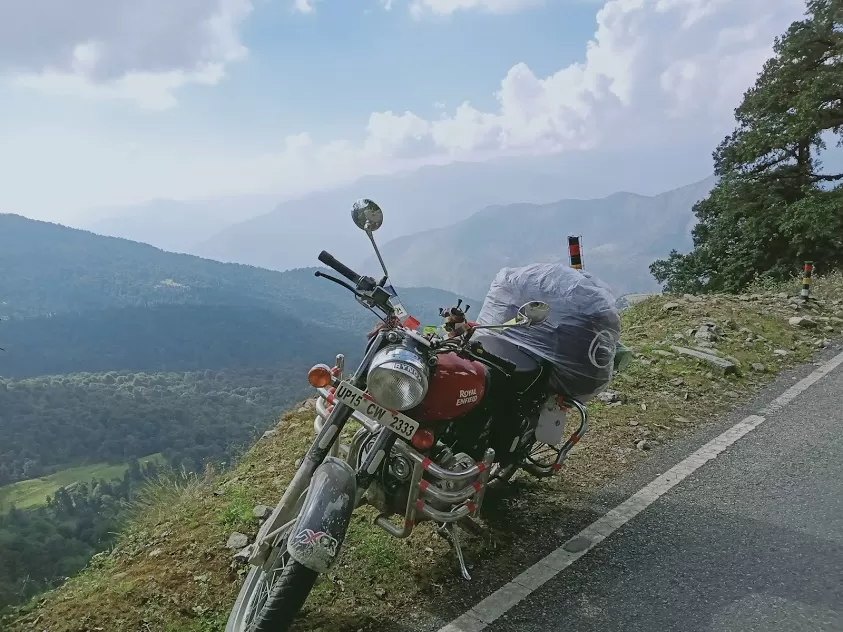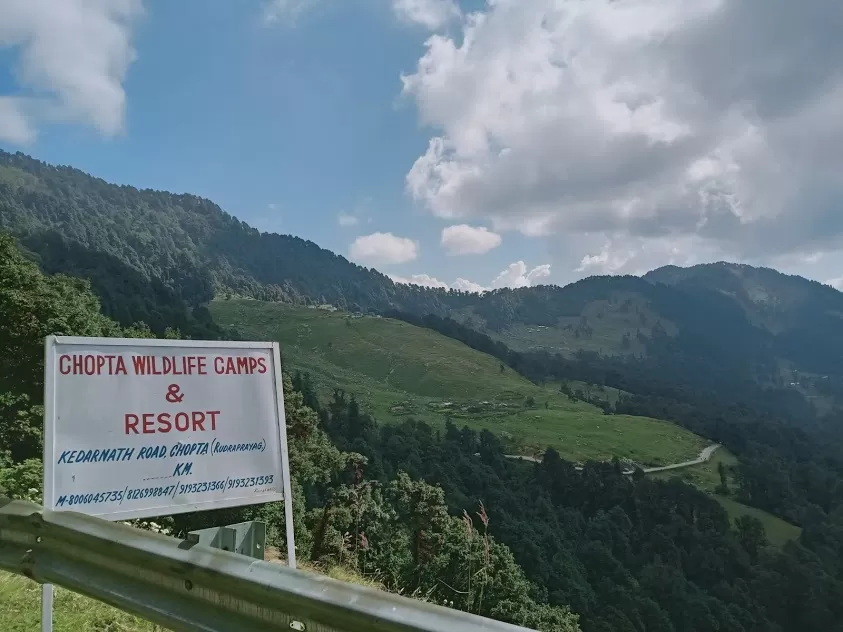 When i reached Joshimath time was already late then i stop for a local's opinion to reaching badrinath which was 45 km from there then local suggest me not to go in night because there was construction was going on the road and condition was not good. Then i decide to go AULI which as only 11 km from that point. Stated my bike for AULI reach in 40 minutes asked for hotel room. There was no tourist at that time most of the Hotels was close and some was very high in price out of my budget. Then i used my Tent for camping for saving my 1000 Rupees. did not had my dinner due to unavailability 2 3 person came to me was telling me that in night there will Bear in night who can harm you. I takes this seriously and take care my self whole night.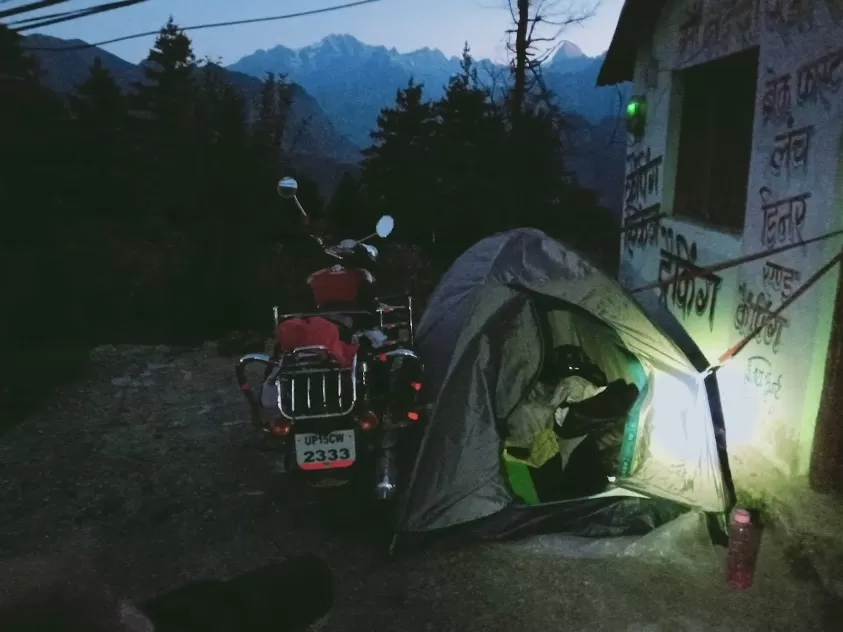 Day 7. My last visit to Badrinath ji. I started early in the morning from Auli and take some wrong route towards NITI Pass for around 20 KM +20 Km return. which lead my extra 40 Km bike ride in morning had breakfast near the bus stand in joshimath and reached badrinath at around 10:30 AM take bath in a guest house by paying 100 rupees.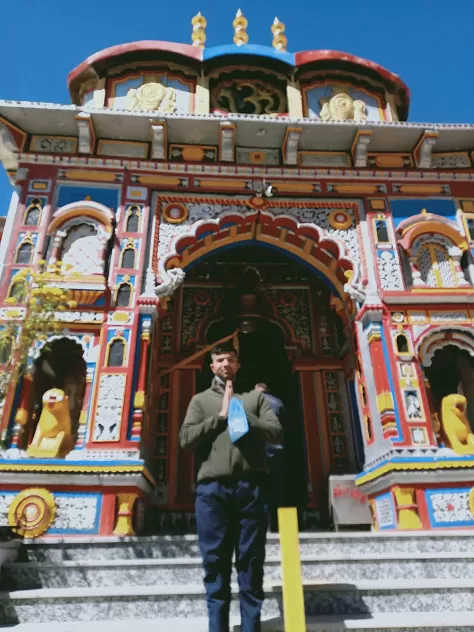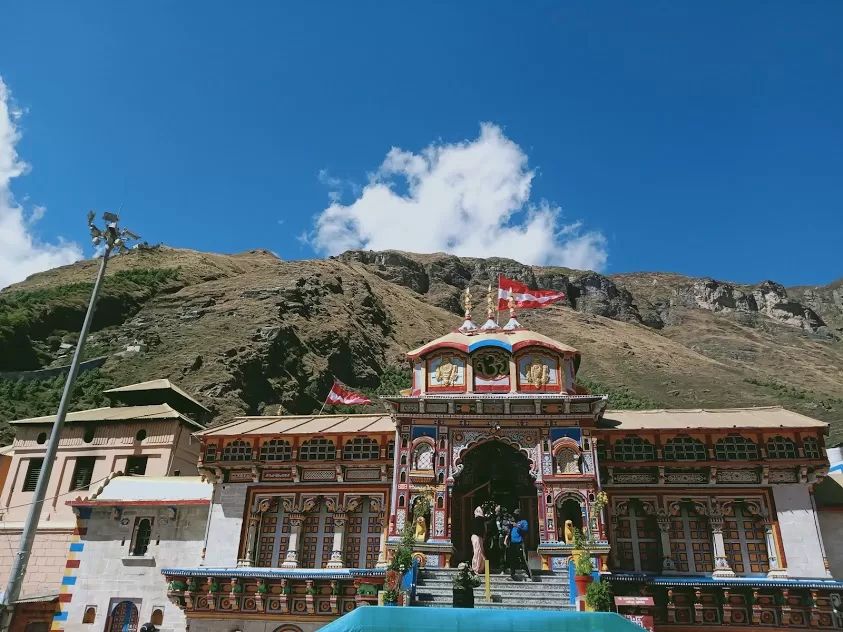 Had darshan at Badrinath ji bought some prashad for home and some gifts for my family. had lunch around the campus and started my return home ride. everything was fine and i have completed my Char Dham of uttarakhand.
My Home Town Ghaziabad was 560 Km from there because the main highway was closed due to construction. So need to take New tehri Road which was more 45 KM.
My Target was only covering 150-200 km so that i can cover my last day ride to Home easily. around evening i reached Karanprayag and again use my tent in GMVN campus for saving my money. Had dinner outside only 120 rupees and get a good sleep.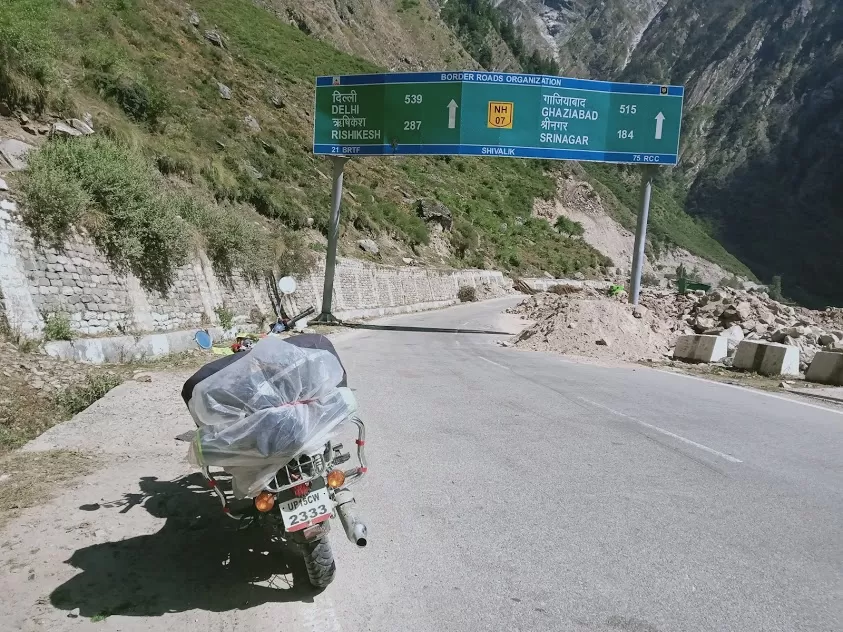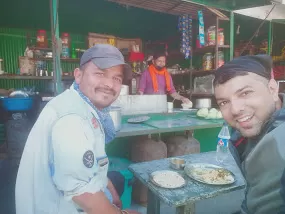 Had lunch with a friend who was a taxi owner in joshimath he came to my camp in Auli and spend some time.
Day 8 . last Day : This was my final day to reaching home i have to ride around 380 Km so i had my good breakfast and start riding home. This was again a happy moments for home return.
During this ride i have visited tehri Dam and capture some pictures.
Reached Home at 6:30. Thanks to god i have done char dham safely. Thanks to readers also, this is my first trip on this platform hope you all enjoyed.
Total Km Covered : 2000 KM, Fuel expenses : INR 4200
Total Hotel spend : 400+500+500+100 = 1500 for 4 nights . 1 night free at kedarnath , 2 night in my own tent.
Food and other miscellaneous exp: 1600 .
Total expenses less than 8000.